This makes a lot of topping, which is how I like it. If you prefer a higher apple to crisp ratio, just halve the topping ingredients. (From the flour on down in supplies)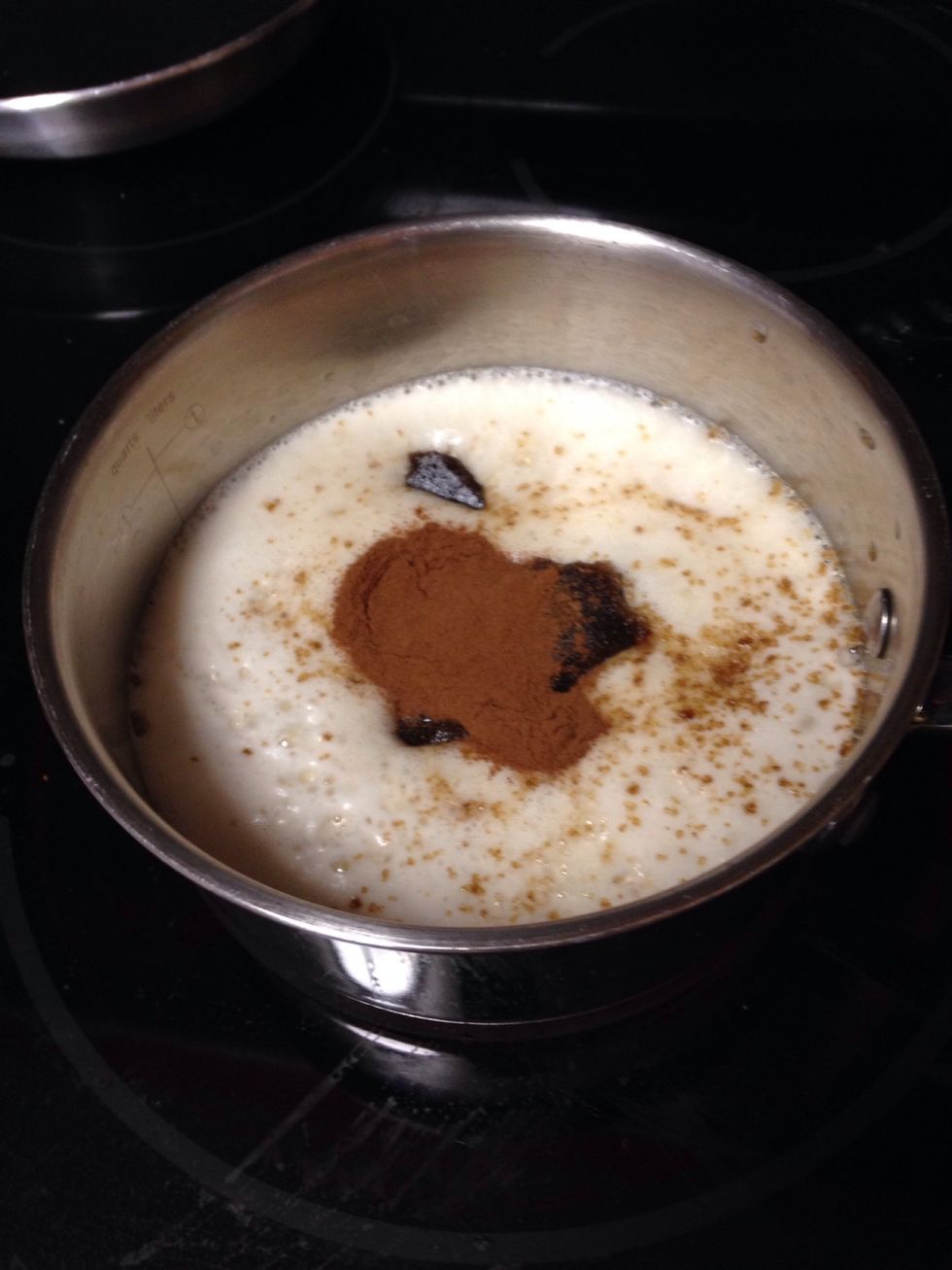 Preheat oven to 350 F. Get the cider (I used ale), 1/2 cup brown sugar, maple syrup, and cinnamon boiling in a small saucepan. You want to reduce it to less than 1/4 cup.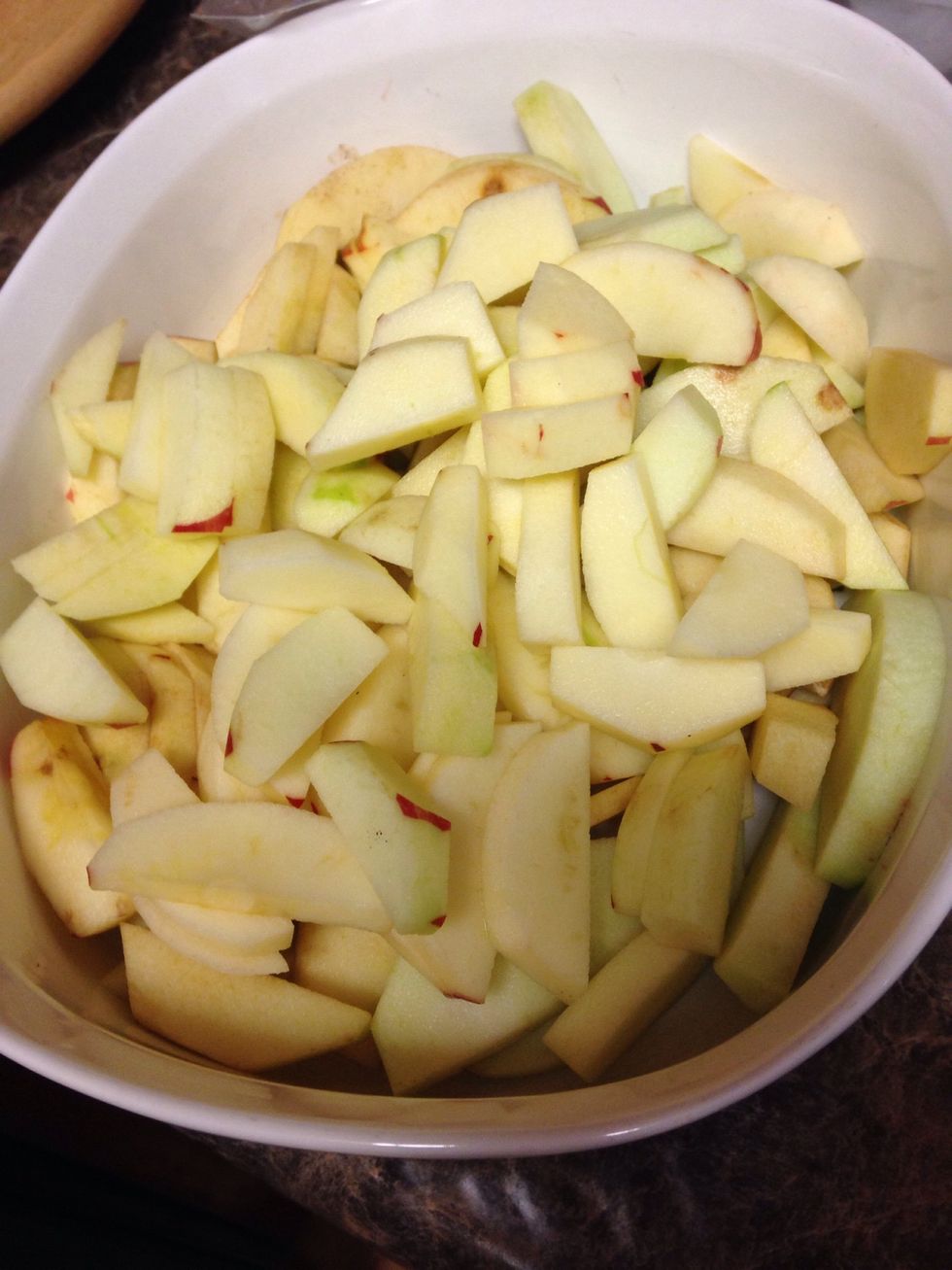 Get out a casserole pan or baking dish here I'm using a 9" pan, but you can fudge it with a larger, shallower pan. Peel, core and chop your apples into thin wedges.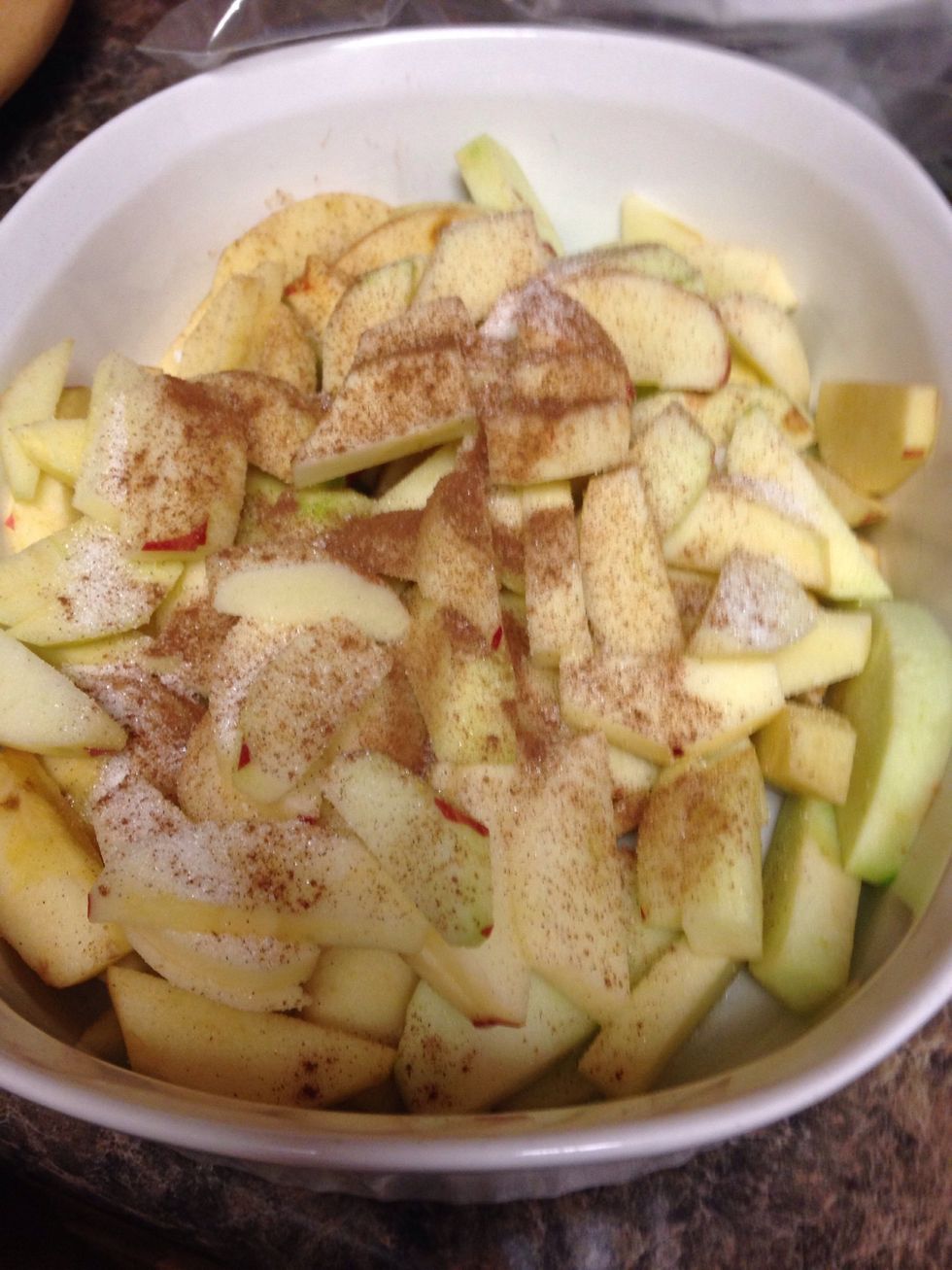 Toss apples with Tbsp granulated sugar and lemon juice. I added more cinnamon because I love it.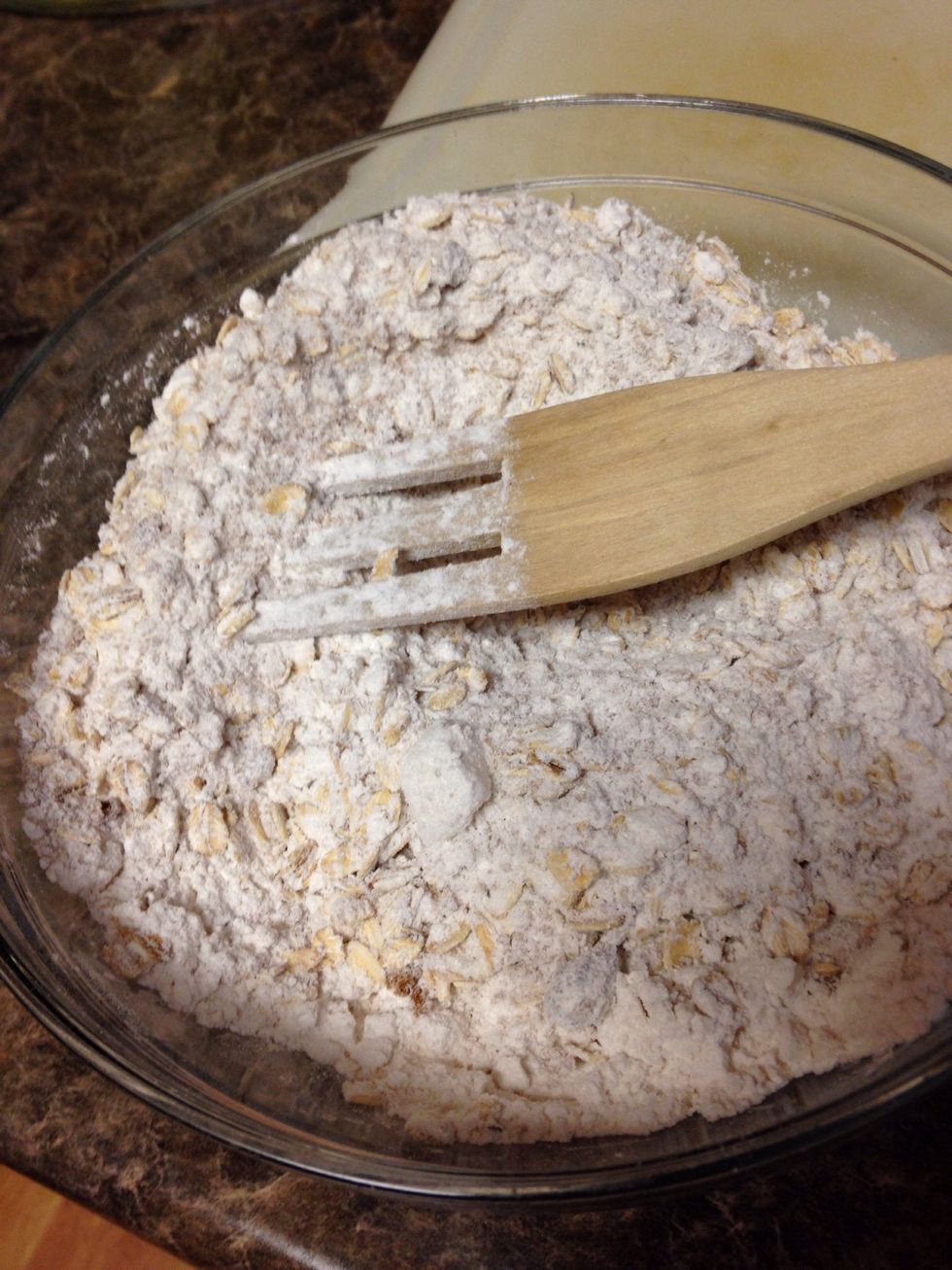 Mix the rest of the ingredients (minus the butter) together.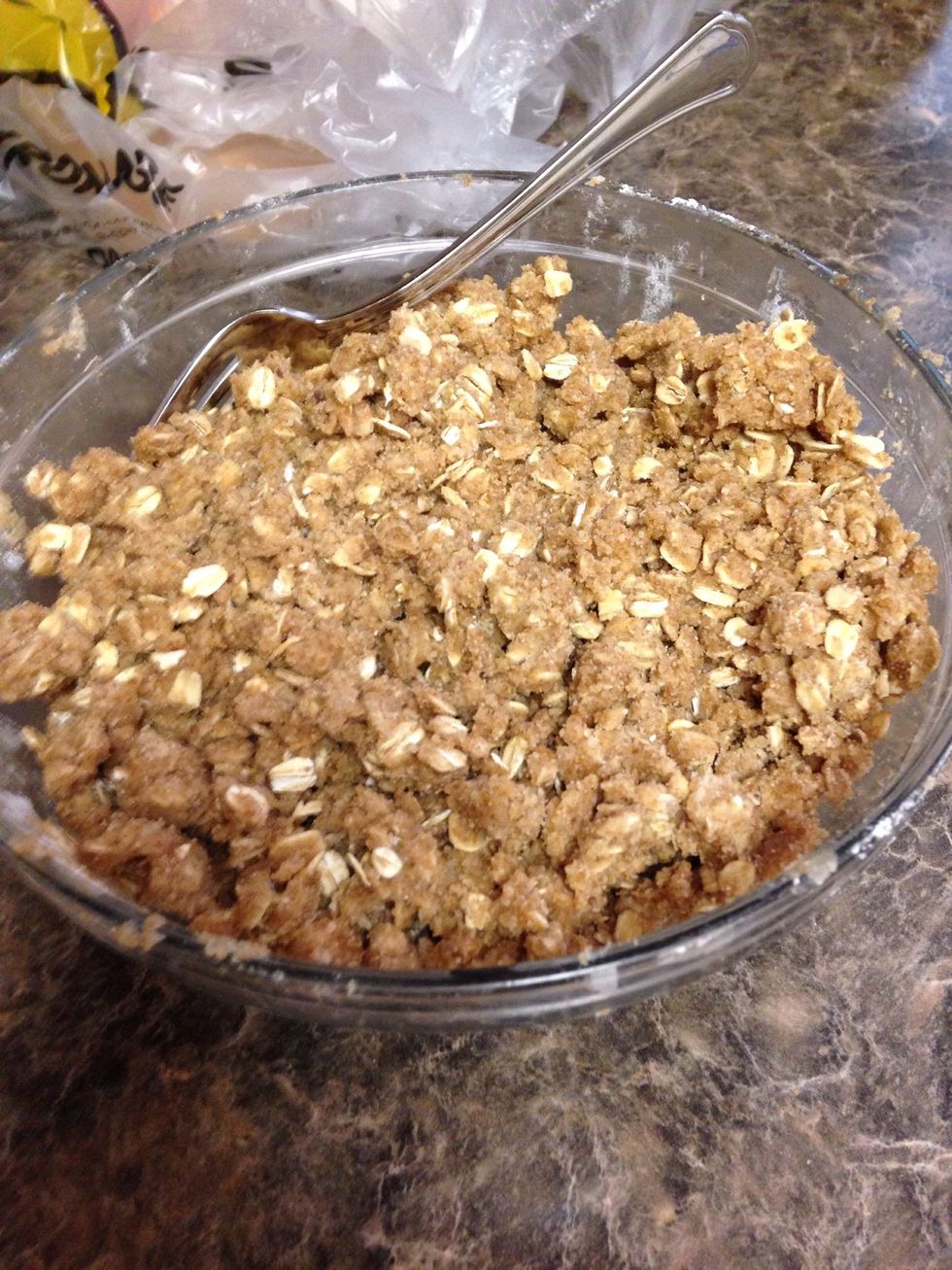 Put in the butter (I'm using Earth's Best Buttery Spread). If you have cold hands like me, use them. Otherwise grab two forks and mash the butter in until you have crumbs and small clumps.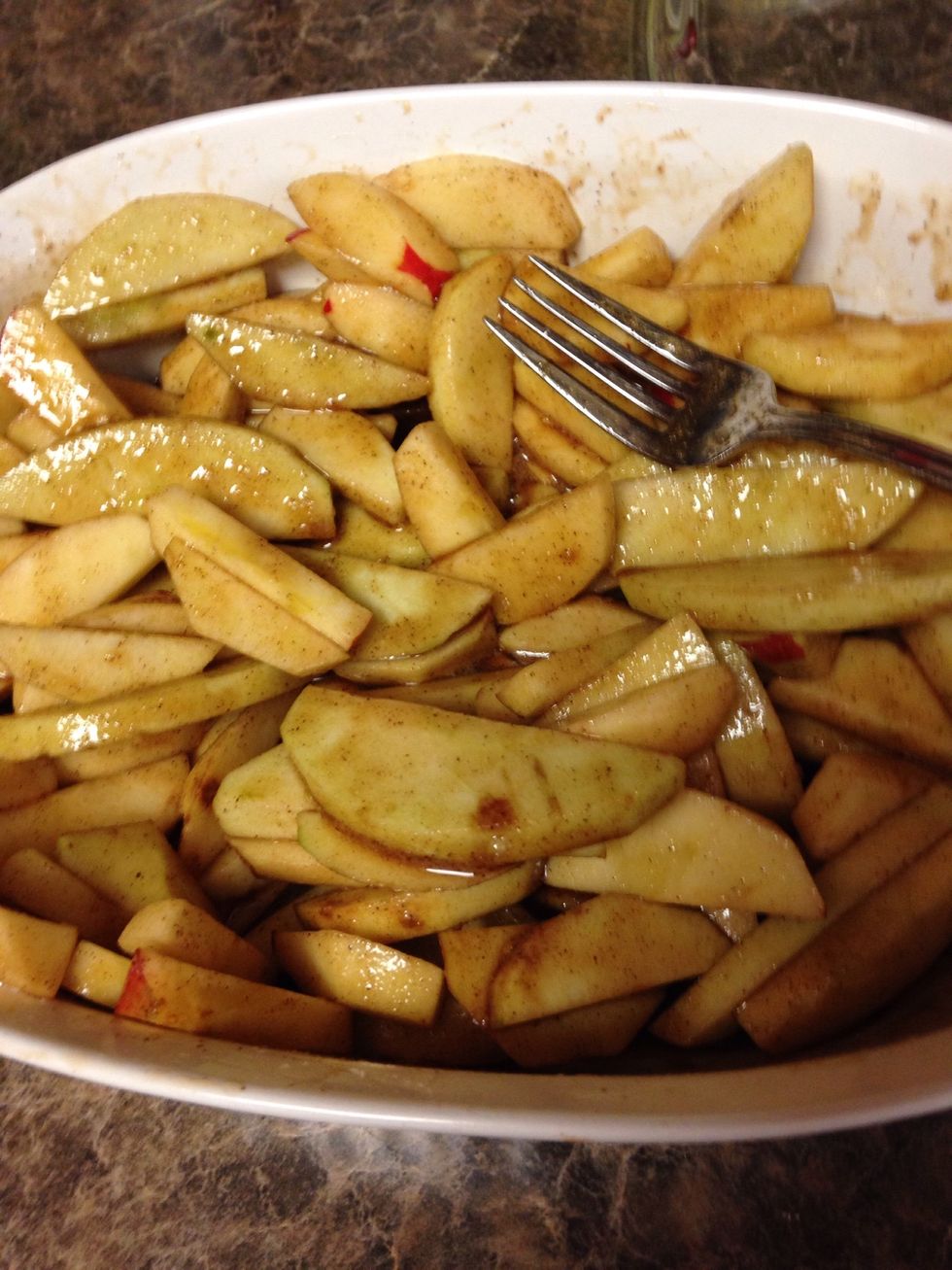 Toss your apples with the delicious caramel mixture you've been reducing.
Crumble your crumble over the top and pat to an even layer.
Put your dish on a sheet pan (if it boils over, you don't want it in the bottom of the oven) and bake for 45-60 minutes. Top should be brown and crisp and apples should be tender.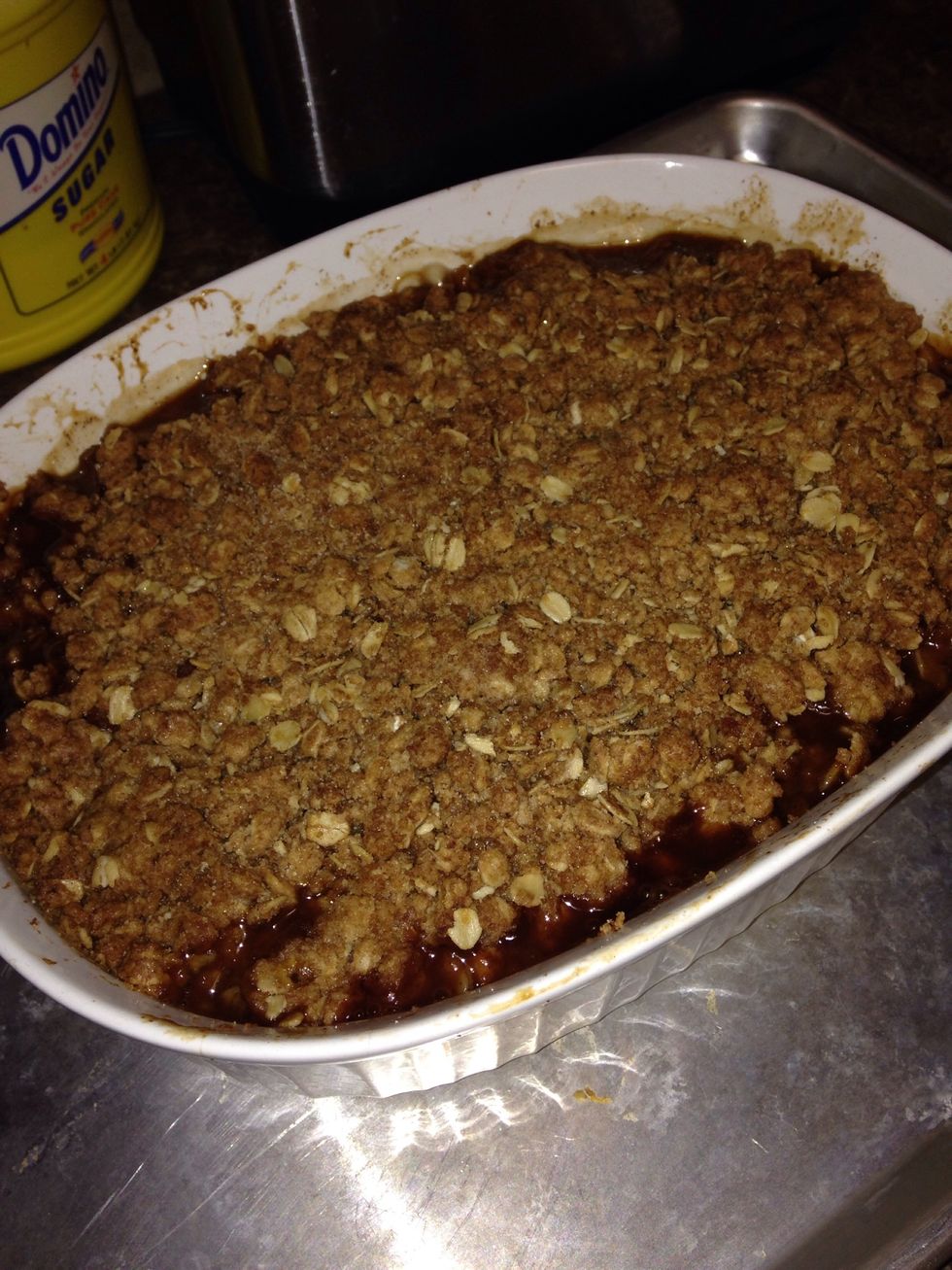 Serve warm. For extra yum, top with a scoop of vanilla ice cream or heavy cream.
5 lbs of apples
1/2 cup cider/juice
1/2 cup brown sugar
2 Tbsp maple syrup
1 Tbsp granulated sugar
1 Tbsp lemon juice (approx)
1 Tbsp cinnamon
1 1/2 cups flour
1/2 cup granulated sugar
1/2 cup brown sugar
1 1/2 cups rolled oats
1 cup butter/margarine
Dash vanilla extract
1 Tbsp cinnamon