How to make apple cider cupcakes
In the spirit of fall I'm making apple cider cupcakes! Perfect for any occasion!
57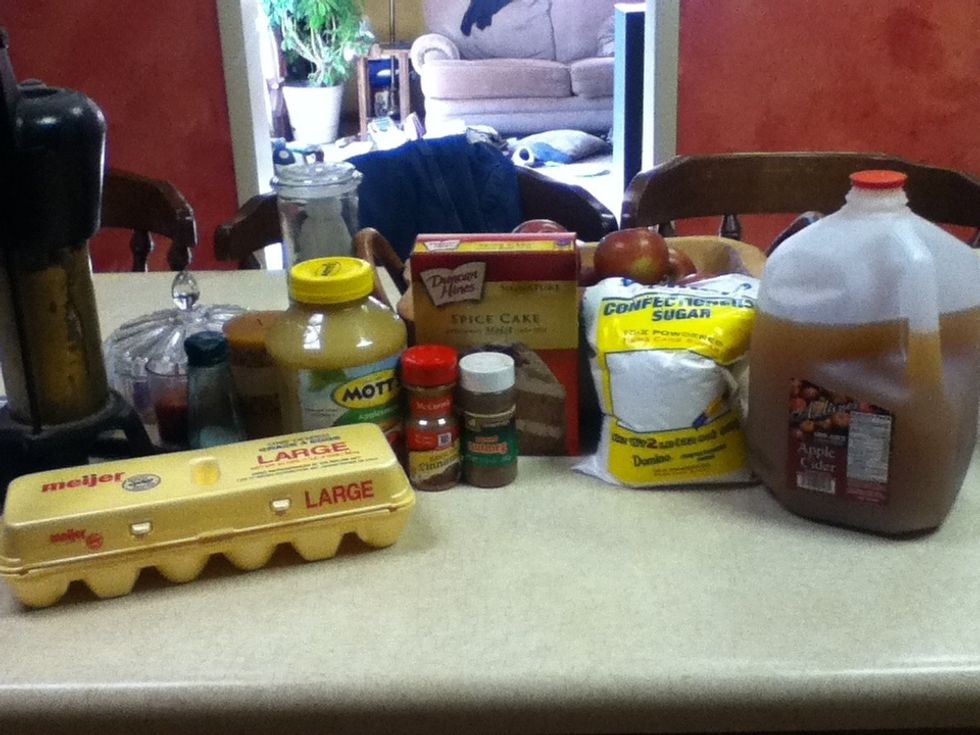 Your ingredients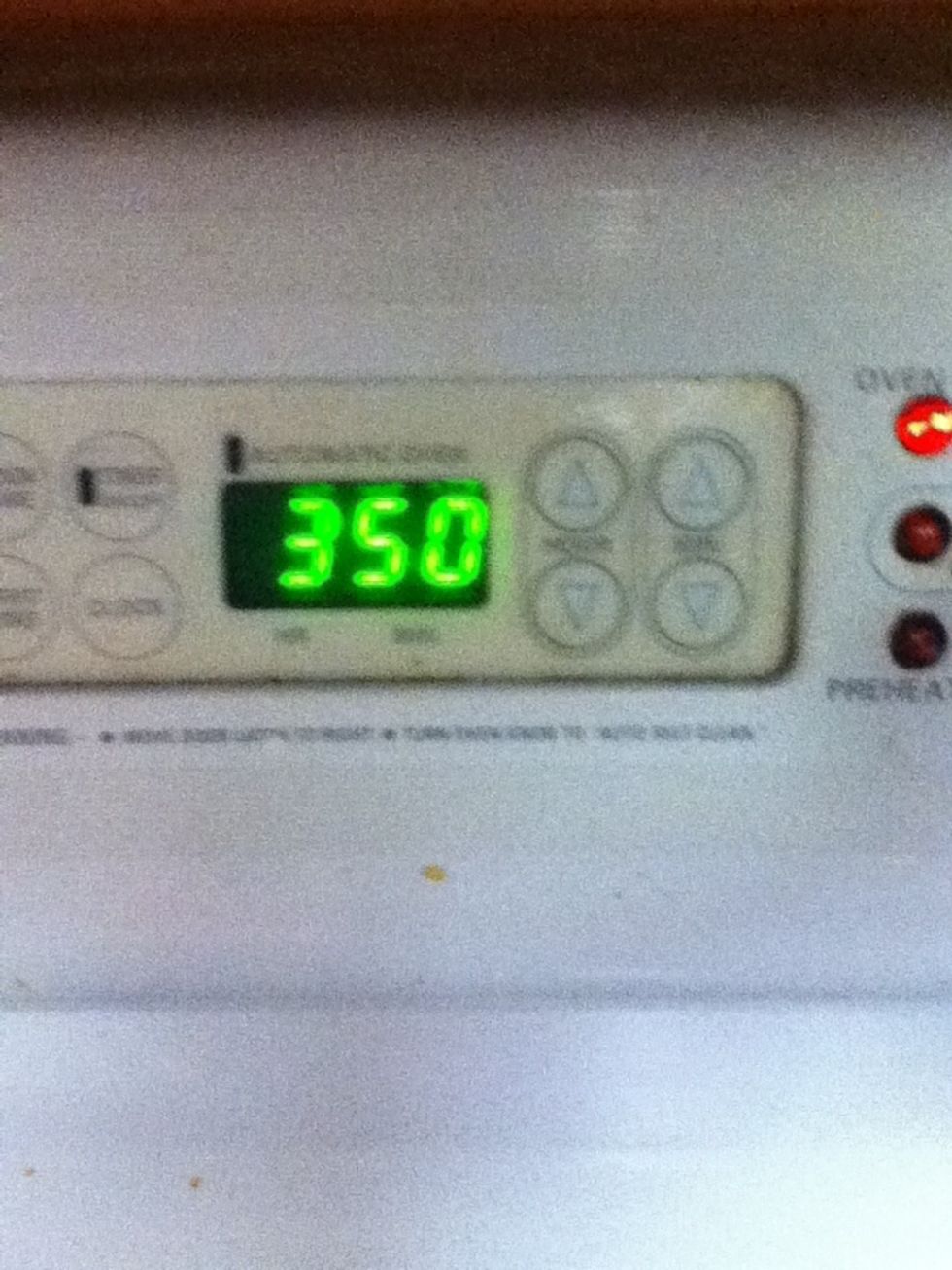 Preheat oven to 350 degrees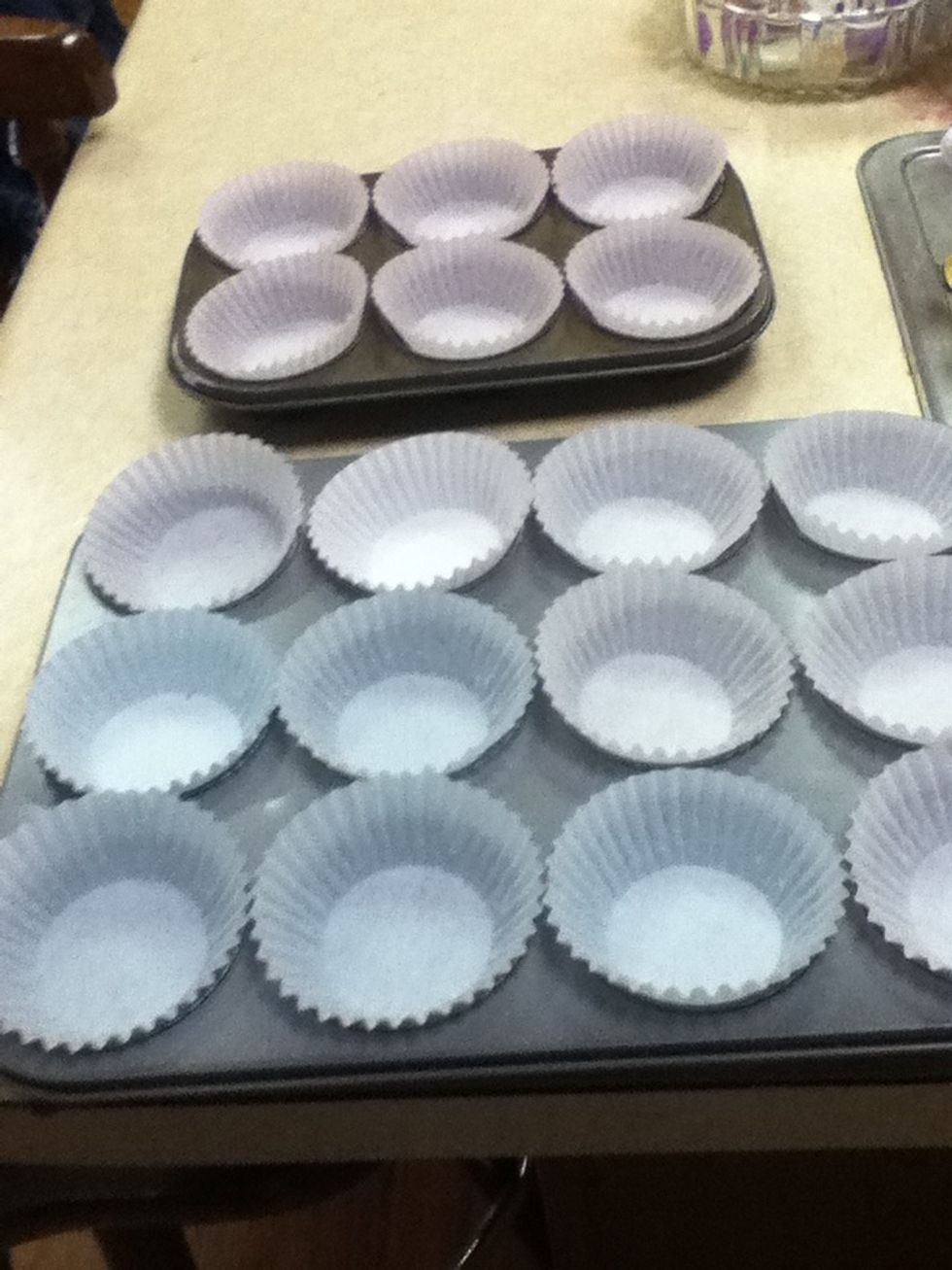 Line your cupcake pans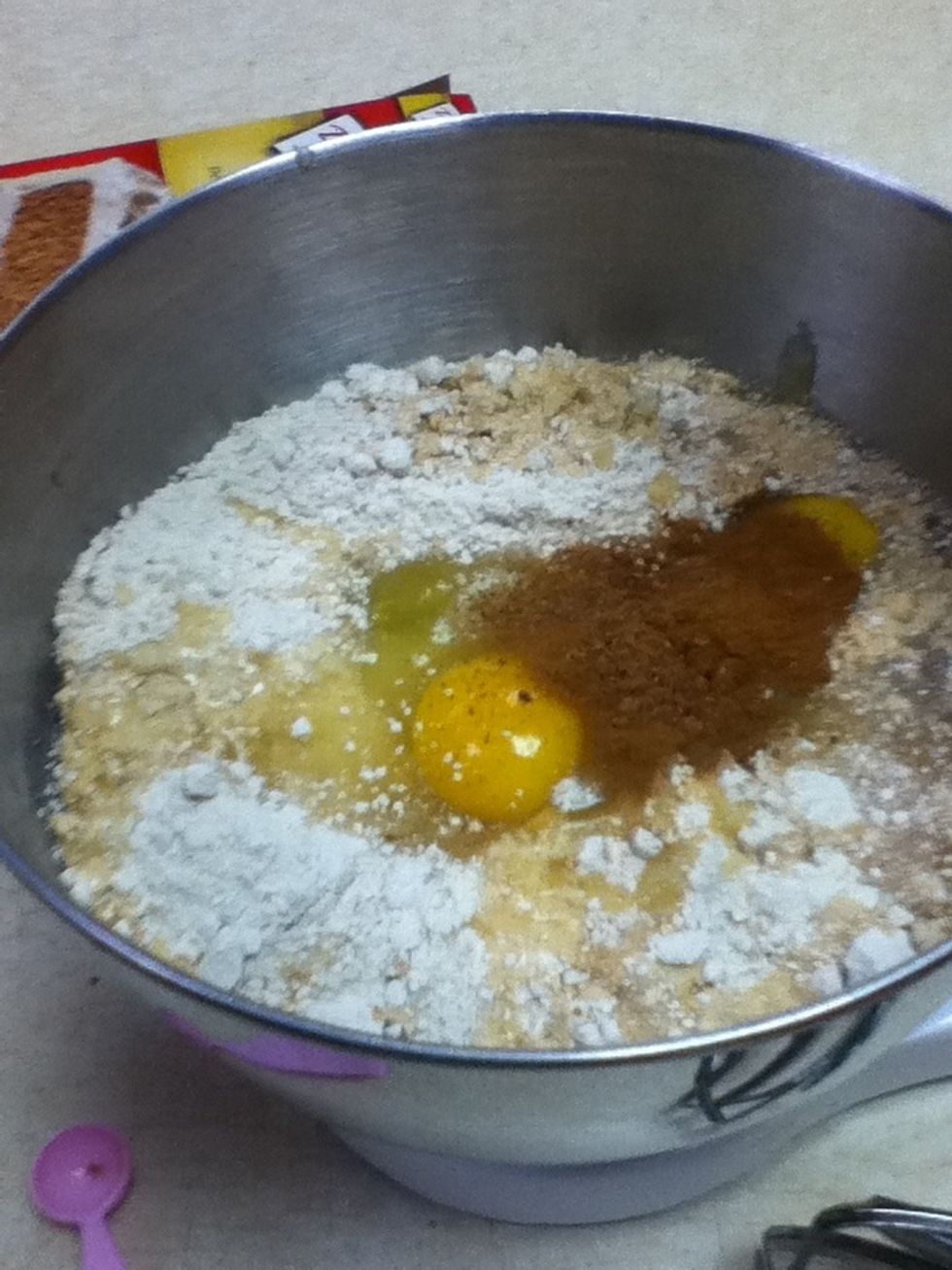 Mix in a large mixing bowl cake mix, apple cider, applesauce, egg whites, eggs, cinnamon, and nutmeg, until moistened.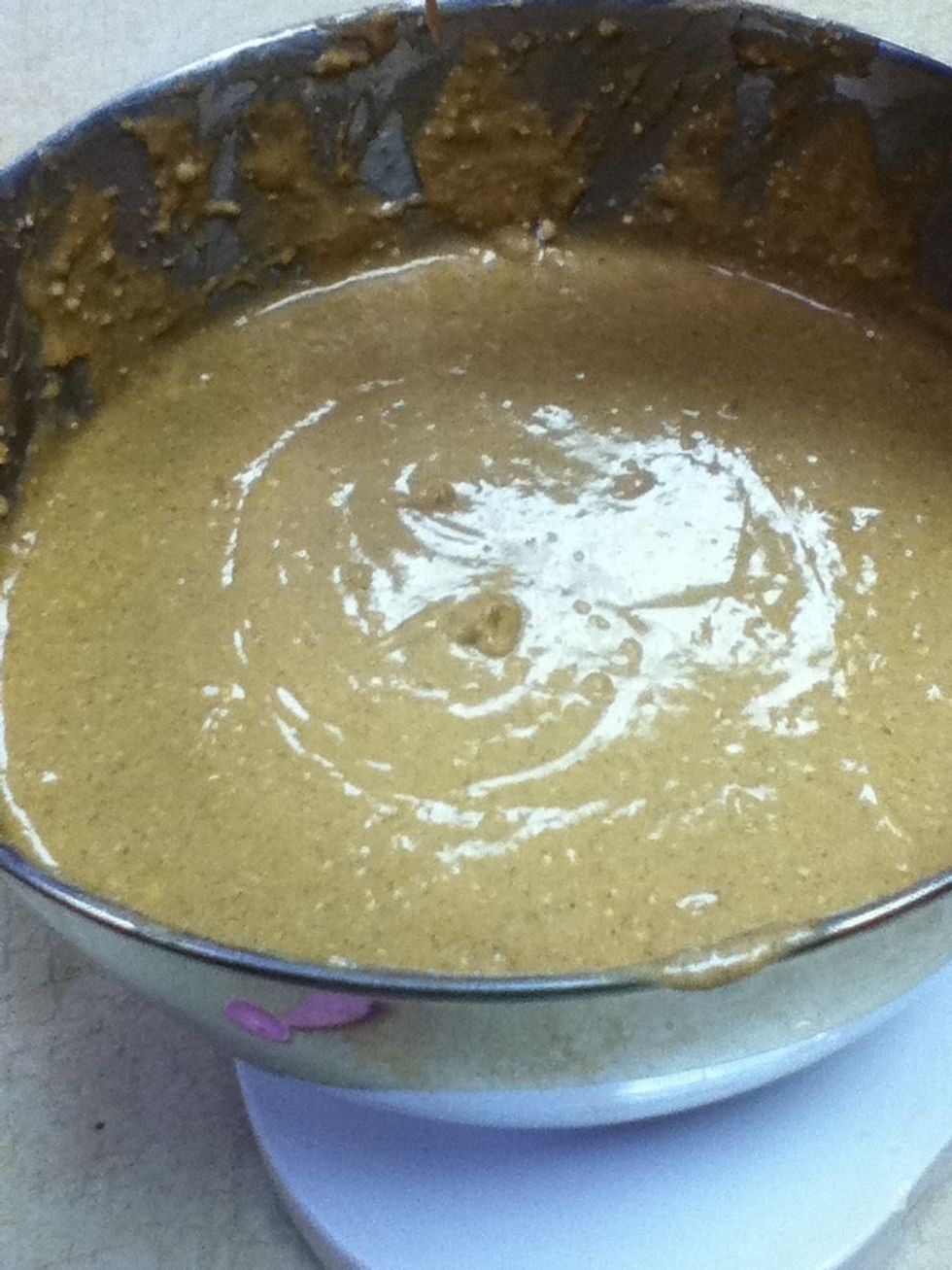 Should look like this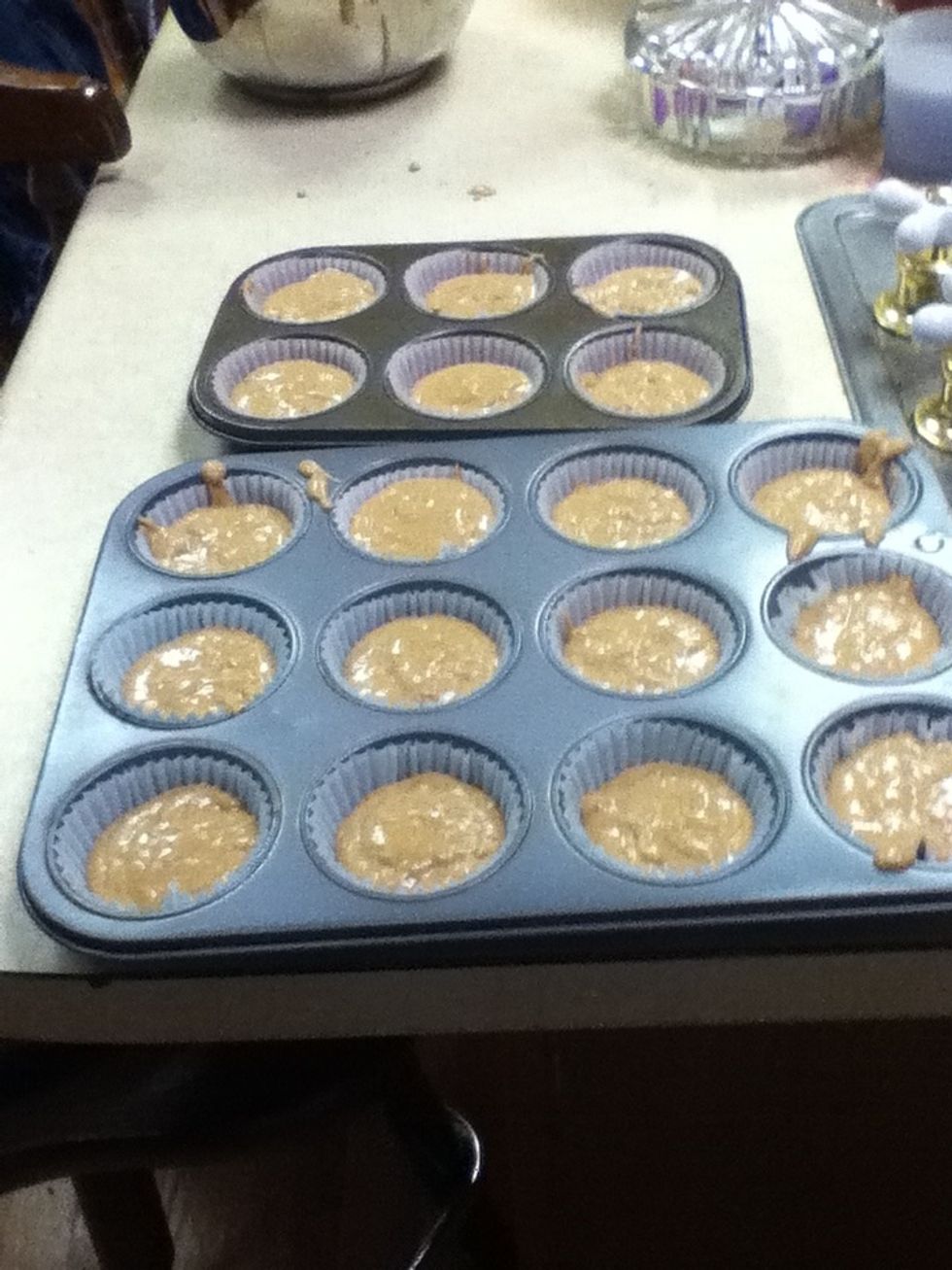 Fill cups about 3/4 full.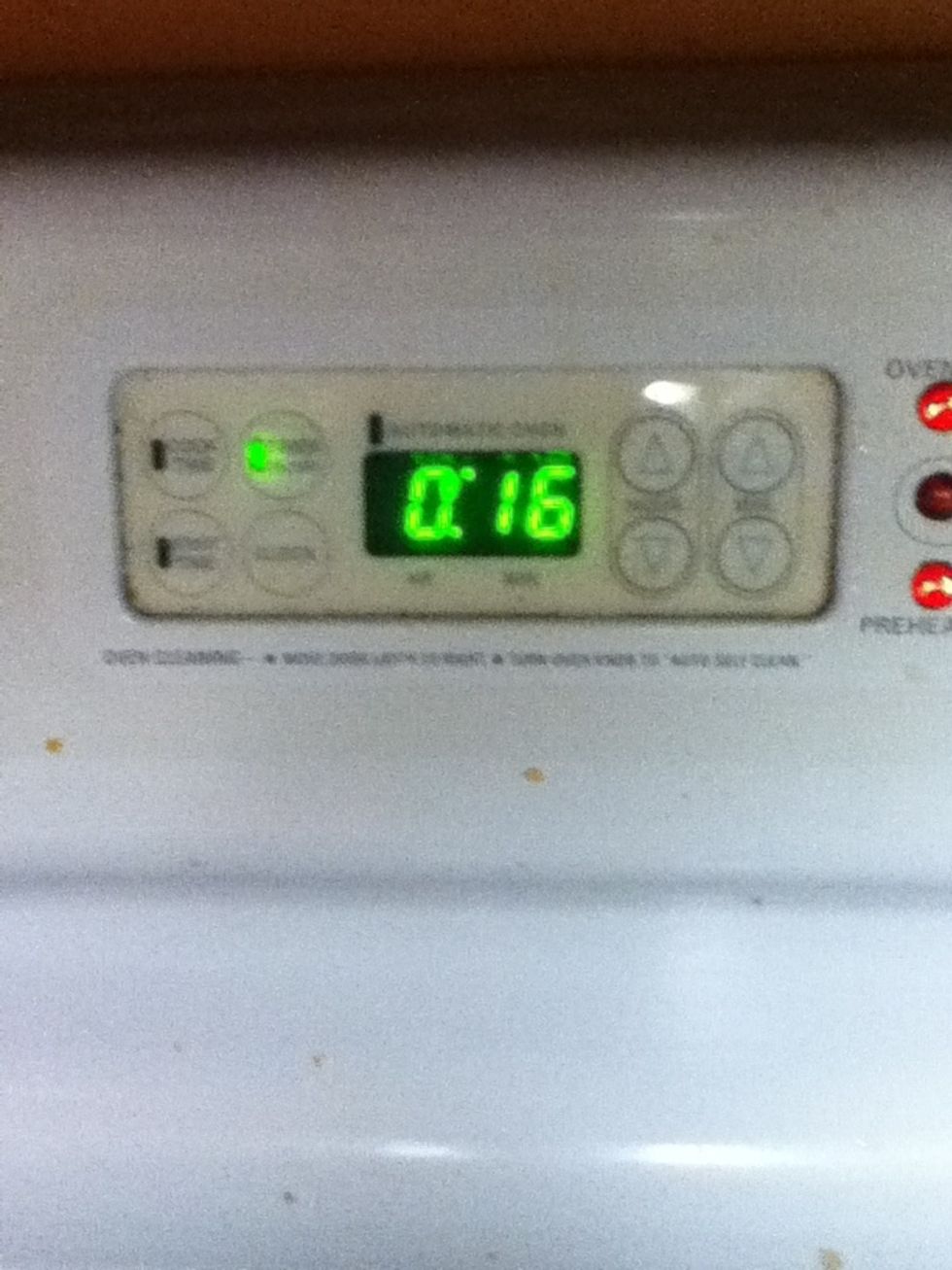 Bake 14 to 17 minutes depending on oven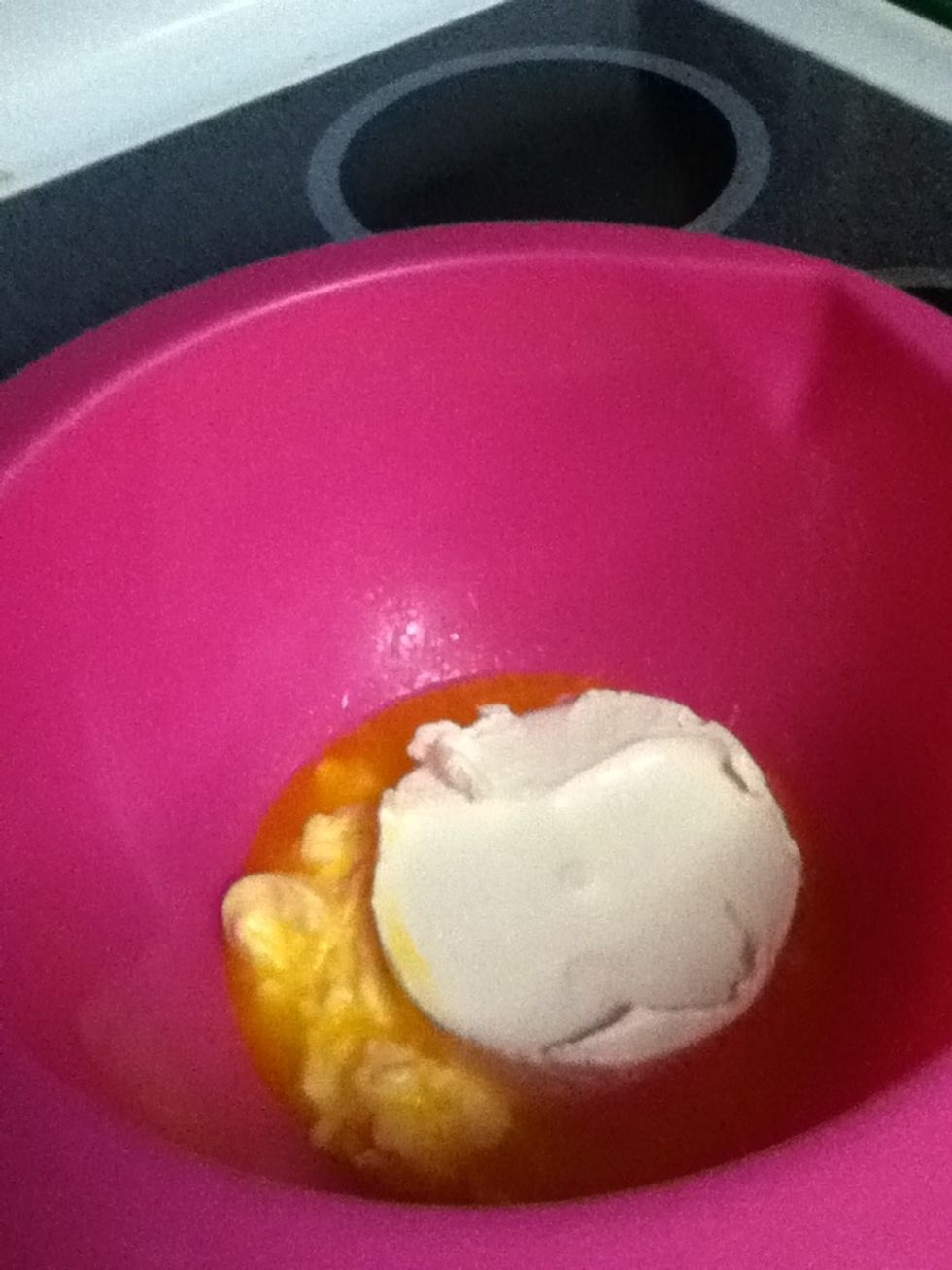 While you're waiting you can start the frosting, soften butter and cream cheese and mix together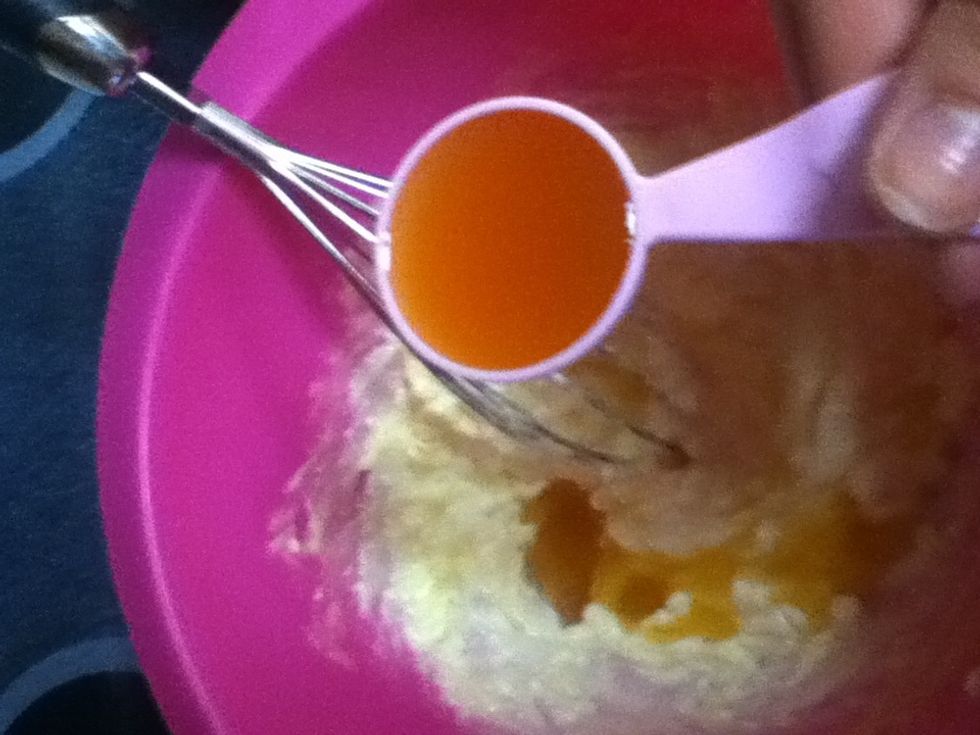 Add the apple cider and cinnamon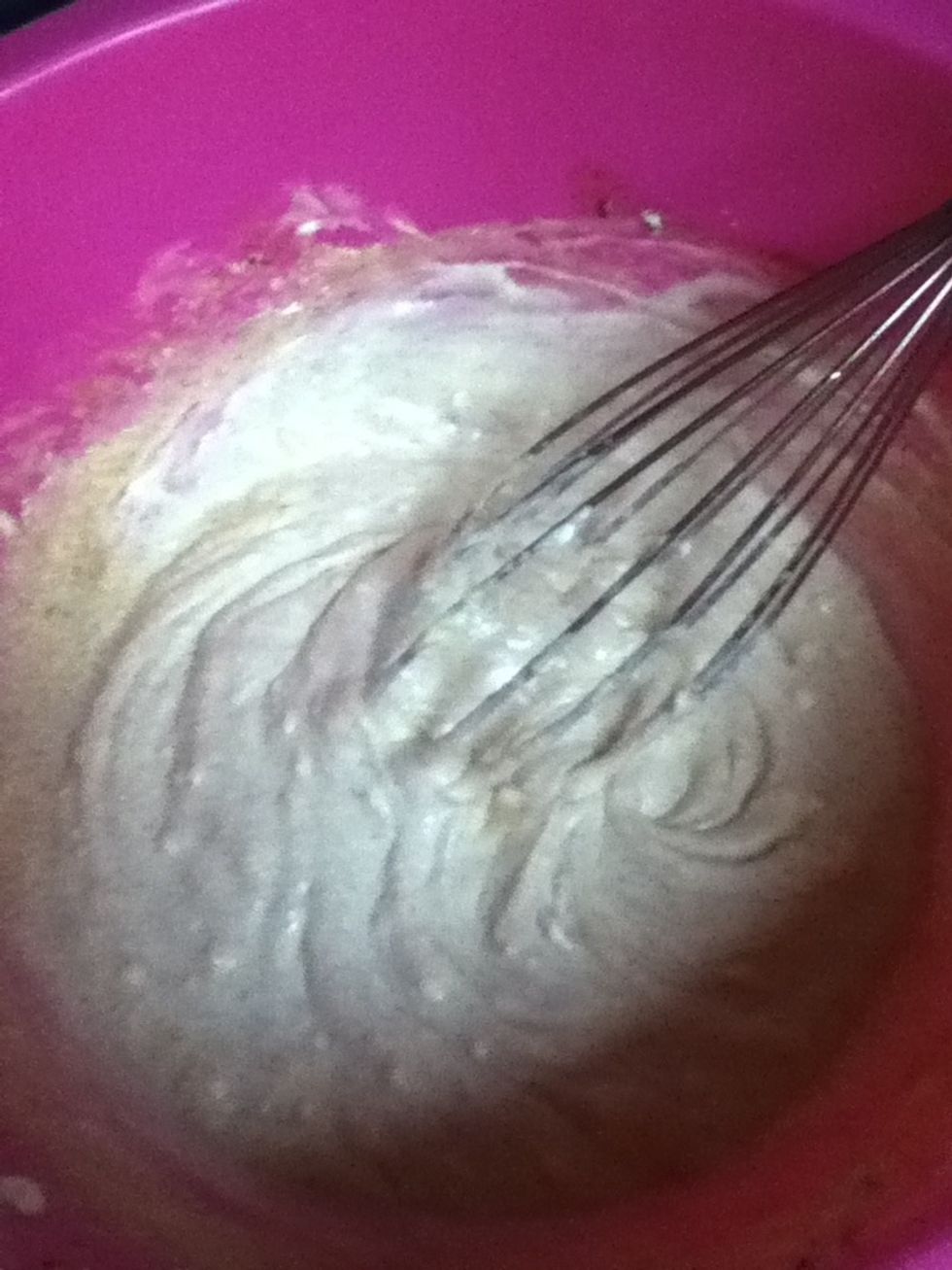 Should look like this after mixing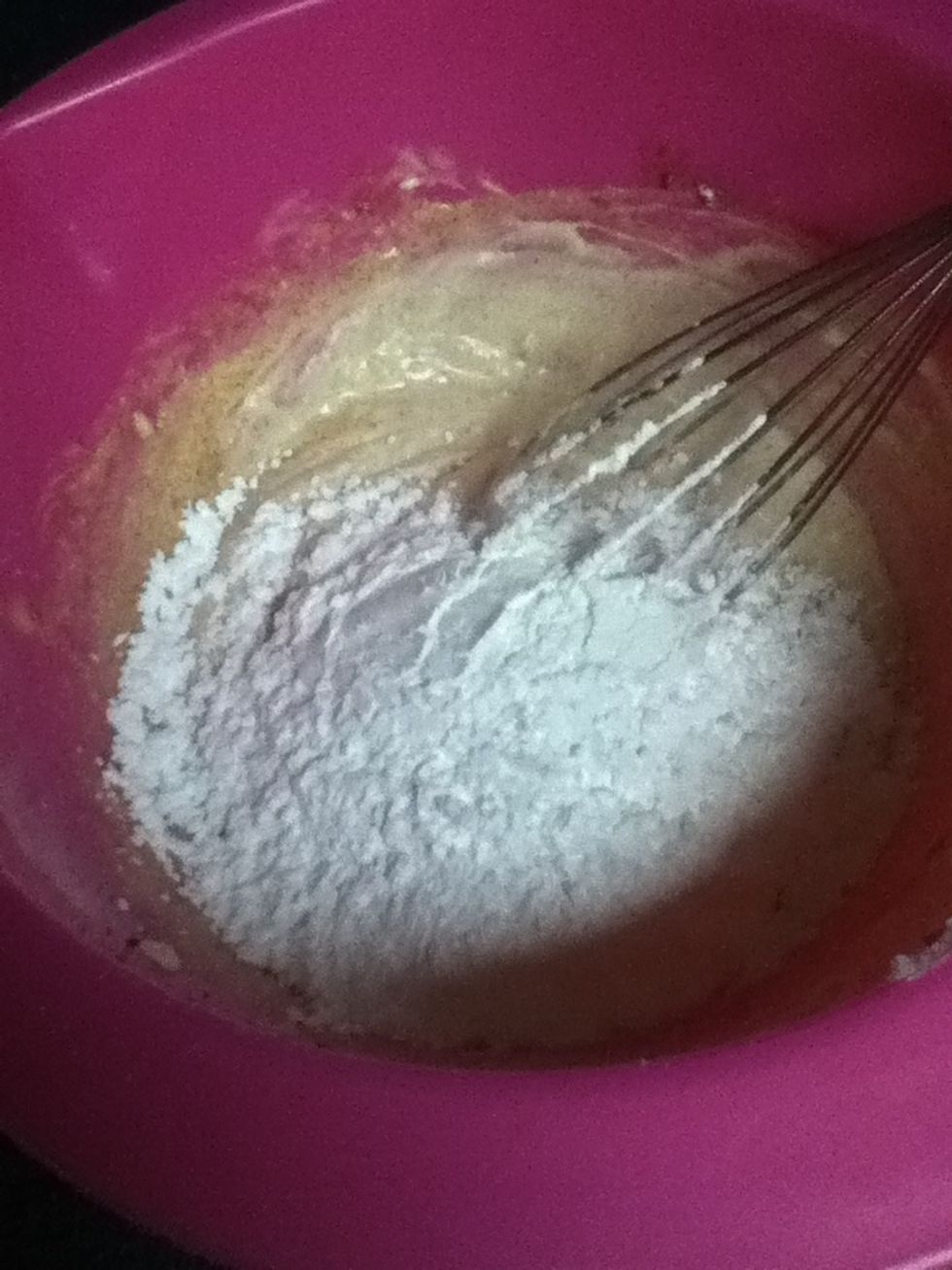 Add confectioners sugar 1 cup at a time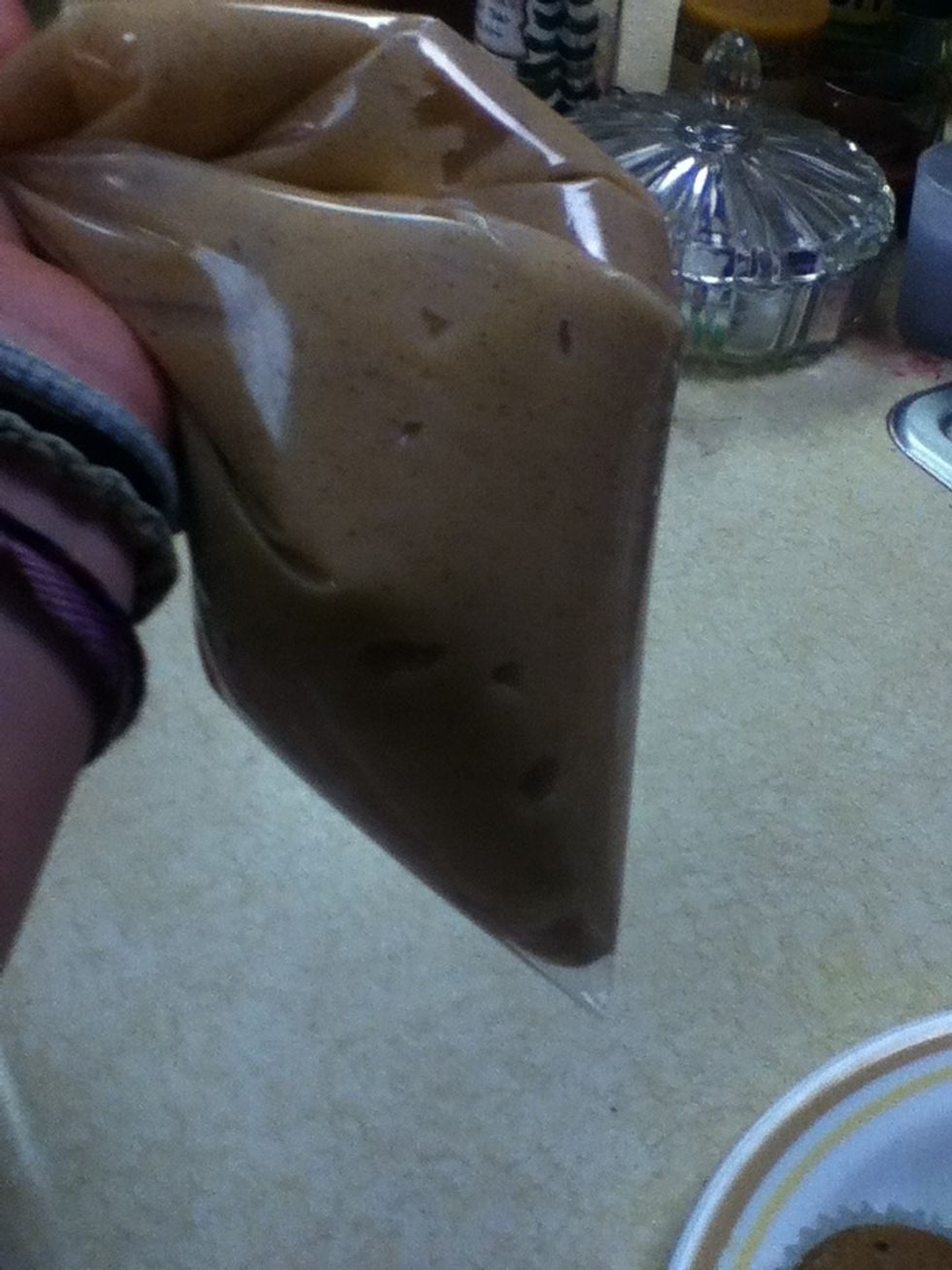 Here you can do 1 of 3 things, use a piping bag and frost them. Just frost them with a knife or put the frosting in a ziploc bag an cut off the corner and make that a piping bag.
Enjoy! this recipe made me about 25 cupcakes
1.0 Box spice cake mix
1/3c Apple cider
1/3c Applesauce
2.0 Egg whites
2.0 Eggs
1.0tsp Cinnamon
1/2tsp Nutmeg
Apple cider cream cheese frosting
1/2c Softened butter
8.0oz Softened cream cheese
2.0Tbsp Apple cider
1.0tsp Cinnamon
1/2c Confectioners sugar