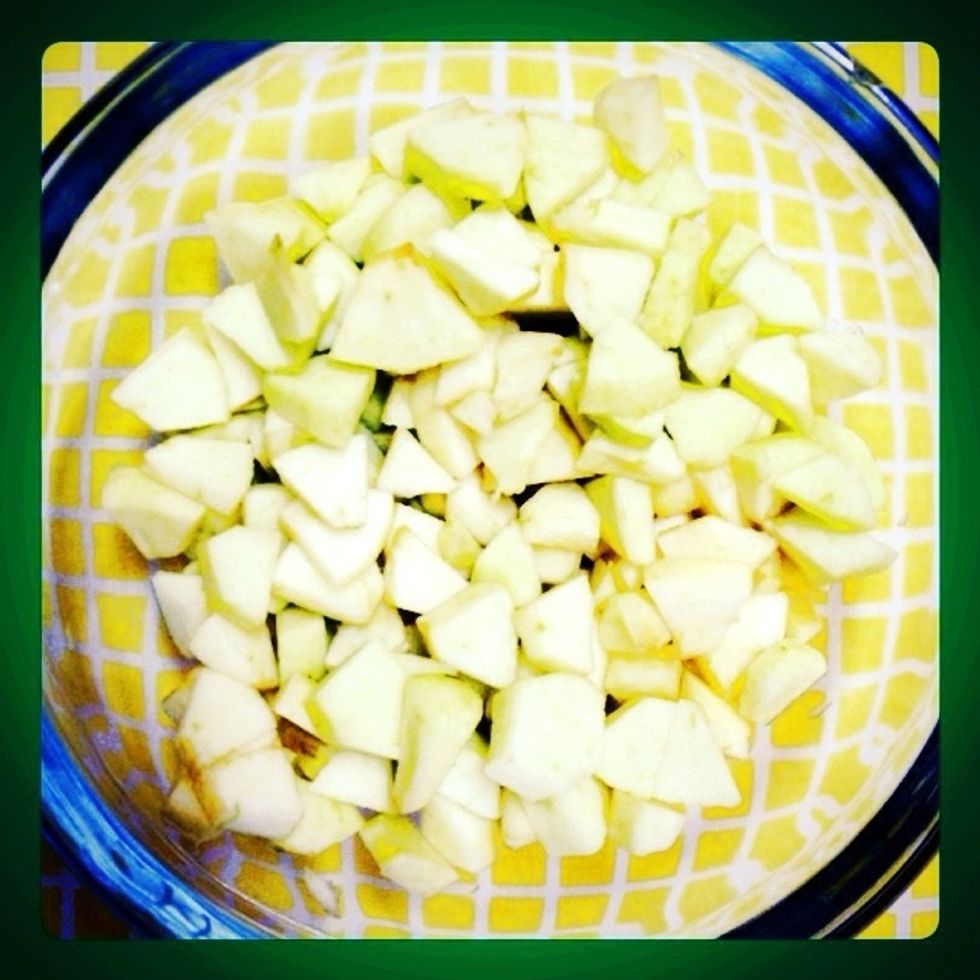 Peel the apples and cut it to small pieces.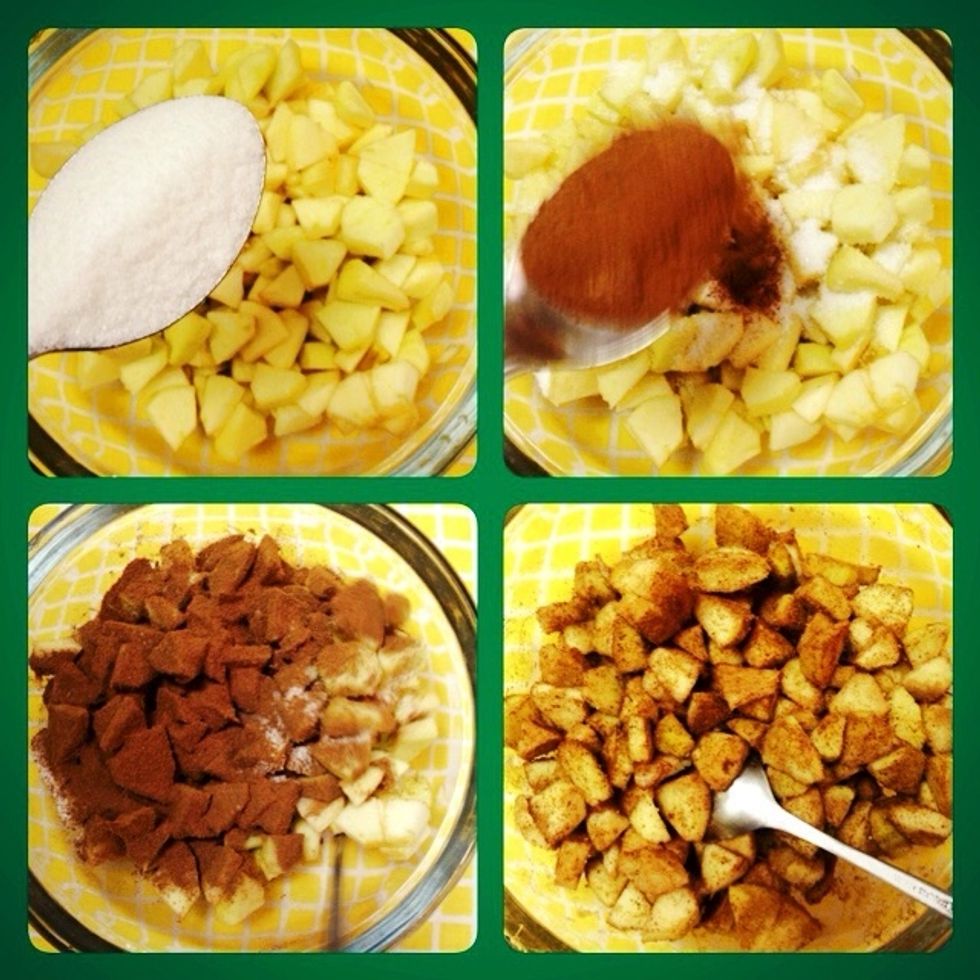 Put 1 tablespoon of sugar and 1 tablespoon of cinnamon powder then mix.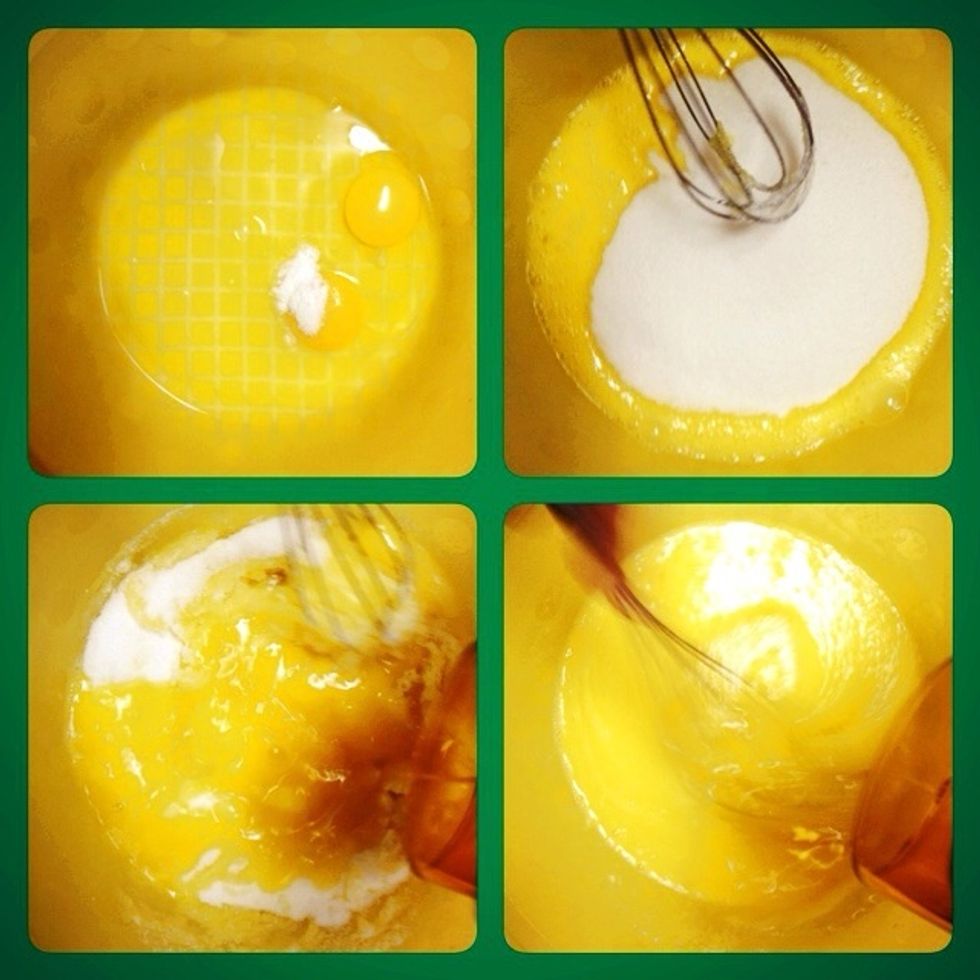 Put 2 eggs, Vanilla powder then mix. Put sugar, oil and mix then put orange juice and mix.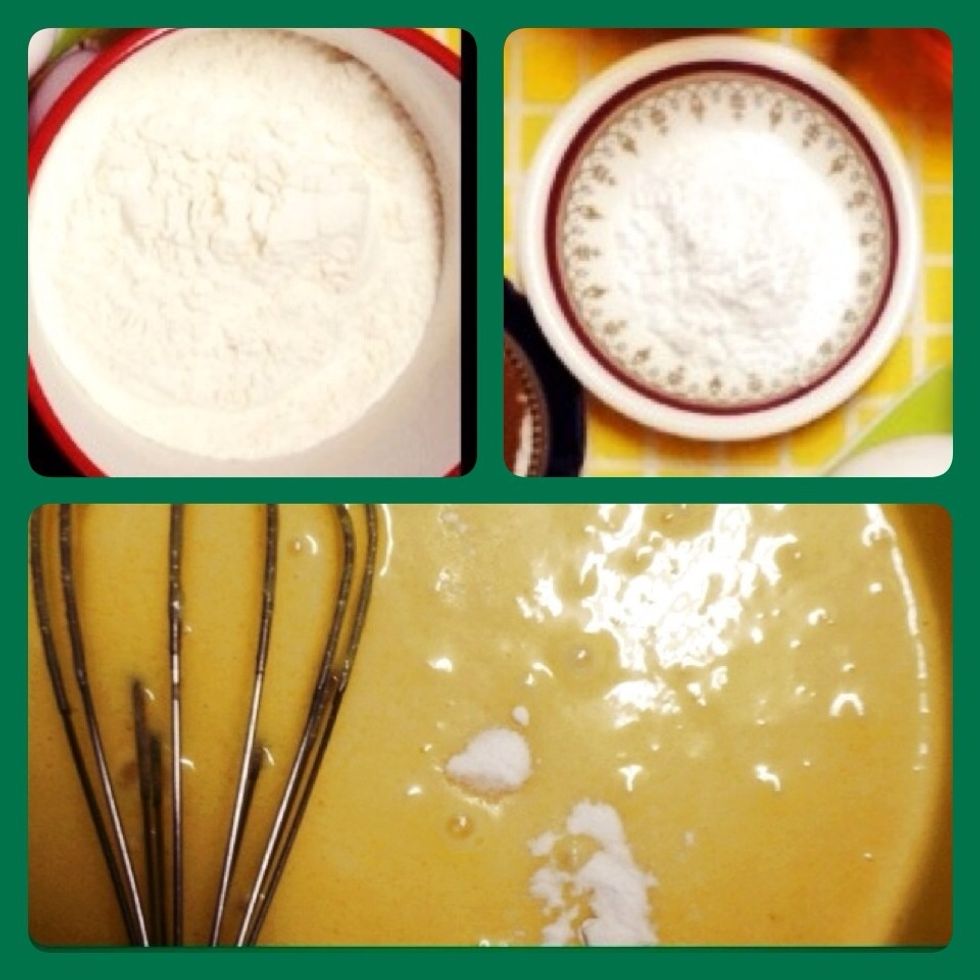 Put the baking powder on the flour and mix it and Put bicarbonate of soda in the mixture (Bicarbonate of soda makes the batter crisp)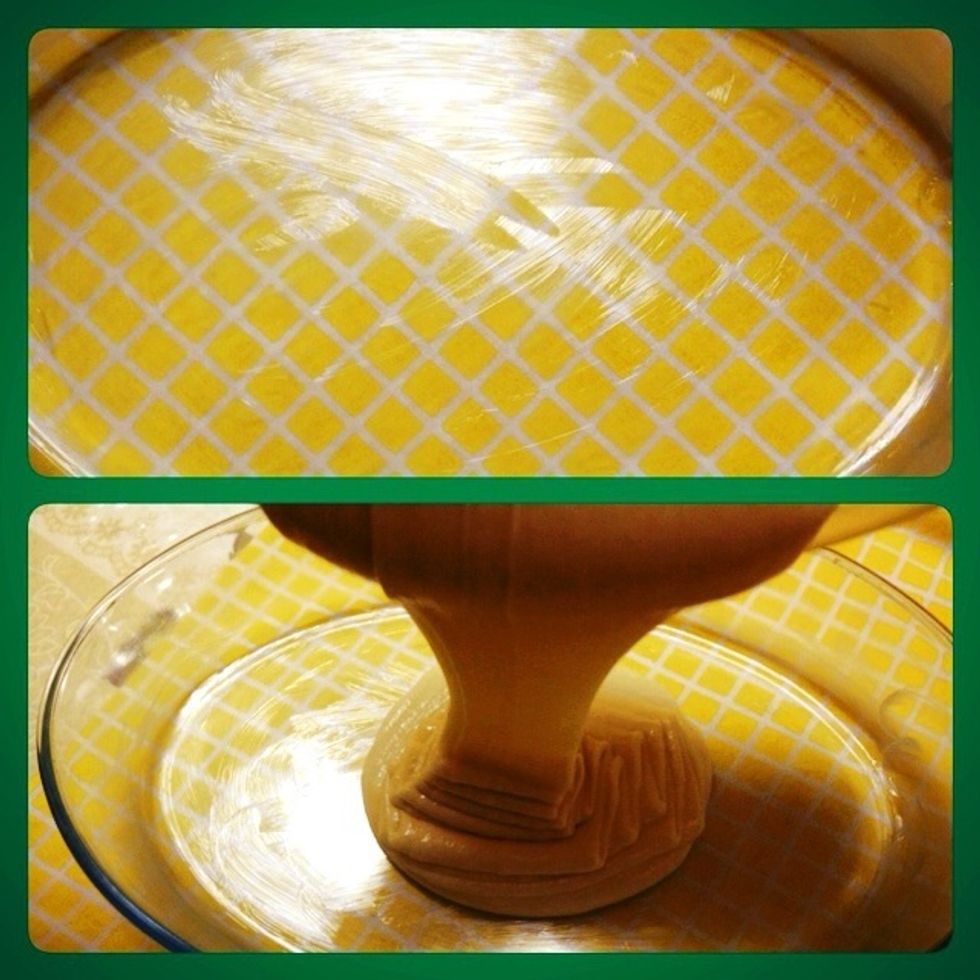 Distribute the butter, Then pour the mixture evenly.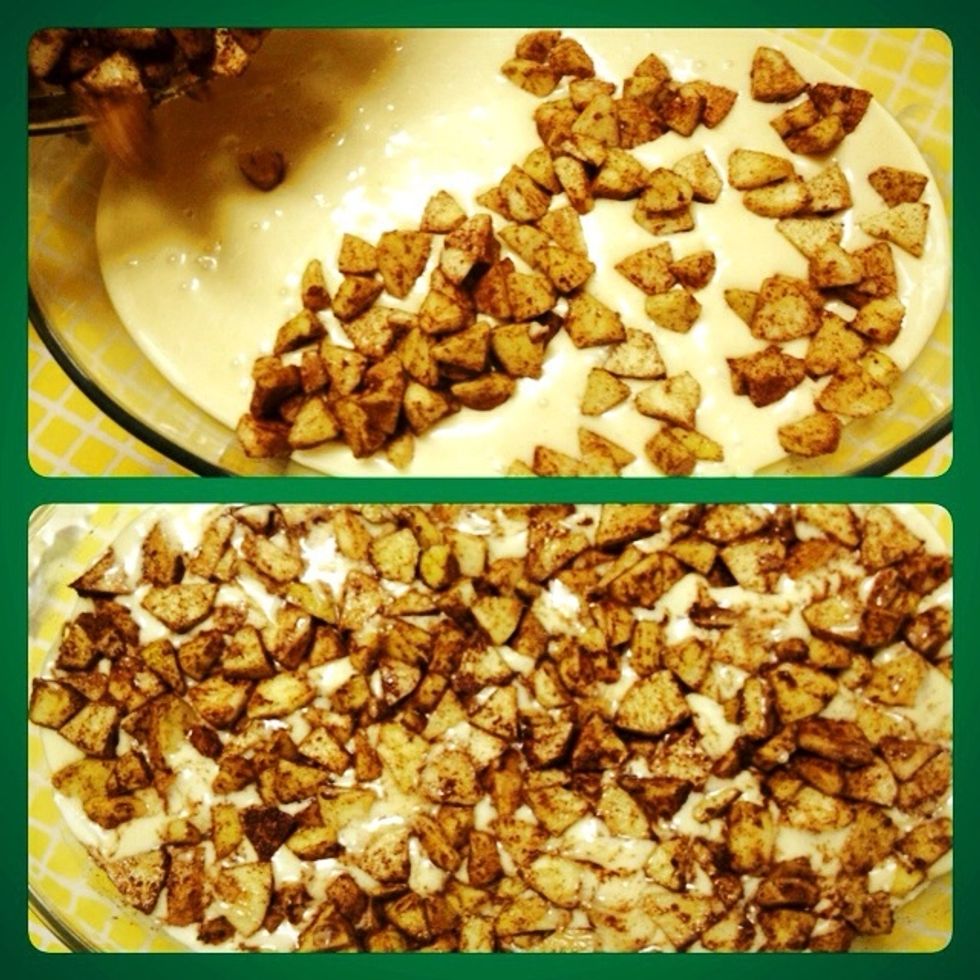 Put the apple mixture on top of the mix. then put it in the oven at medium temperature, Bake from 30 to 35 minutes to mature.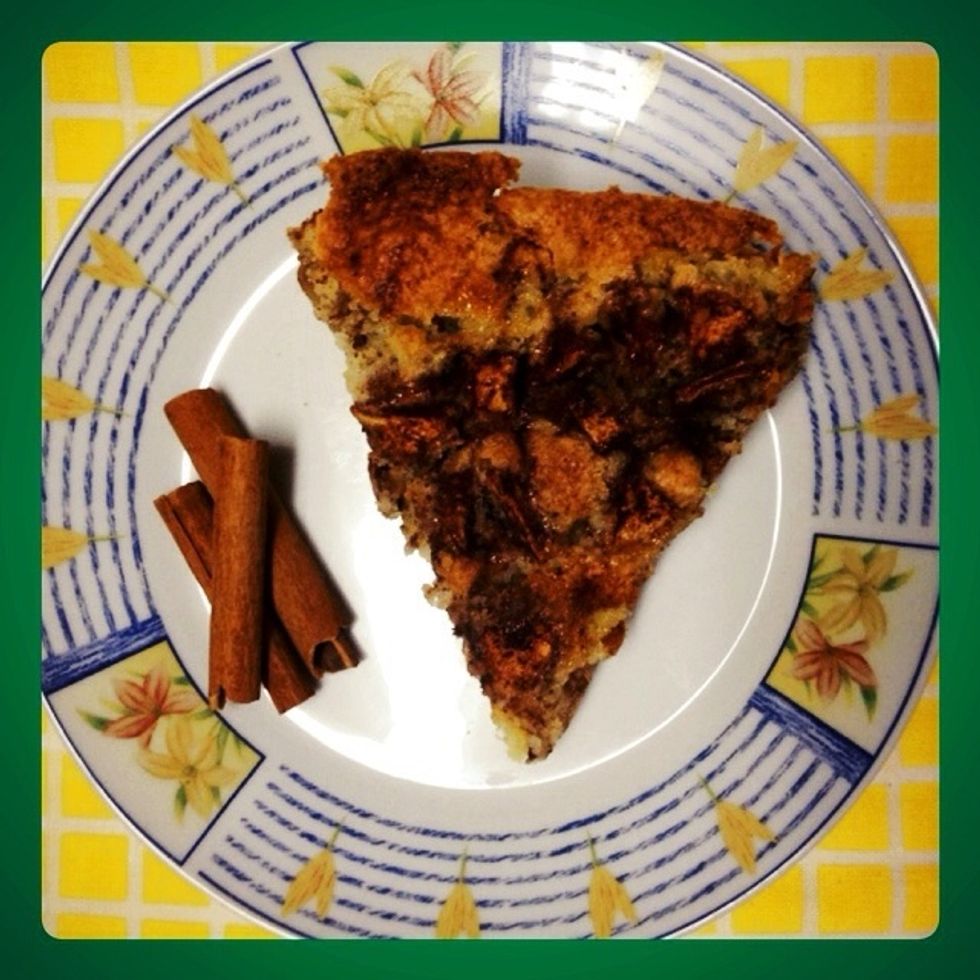 This is how it will look in the end Enjoy!
1/2c Flour
1/2c Sugar
4.0 Apple
1/2c Oil
1/4c Orange juice
2.0 Egg
1/2tsp Baking powder
1/4tsp Vanilla powder
1.0Tbsp Cinnamon powder
1.0Tbsp Sugar
1/4tsp Bicarbonate of soda