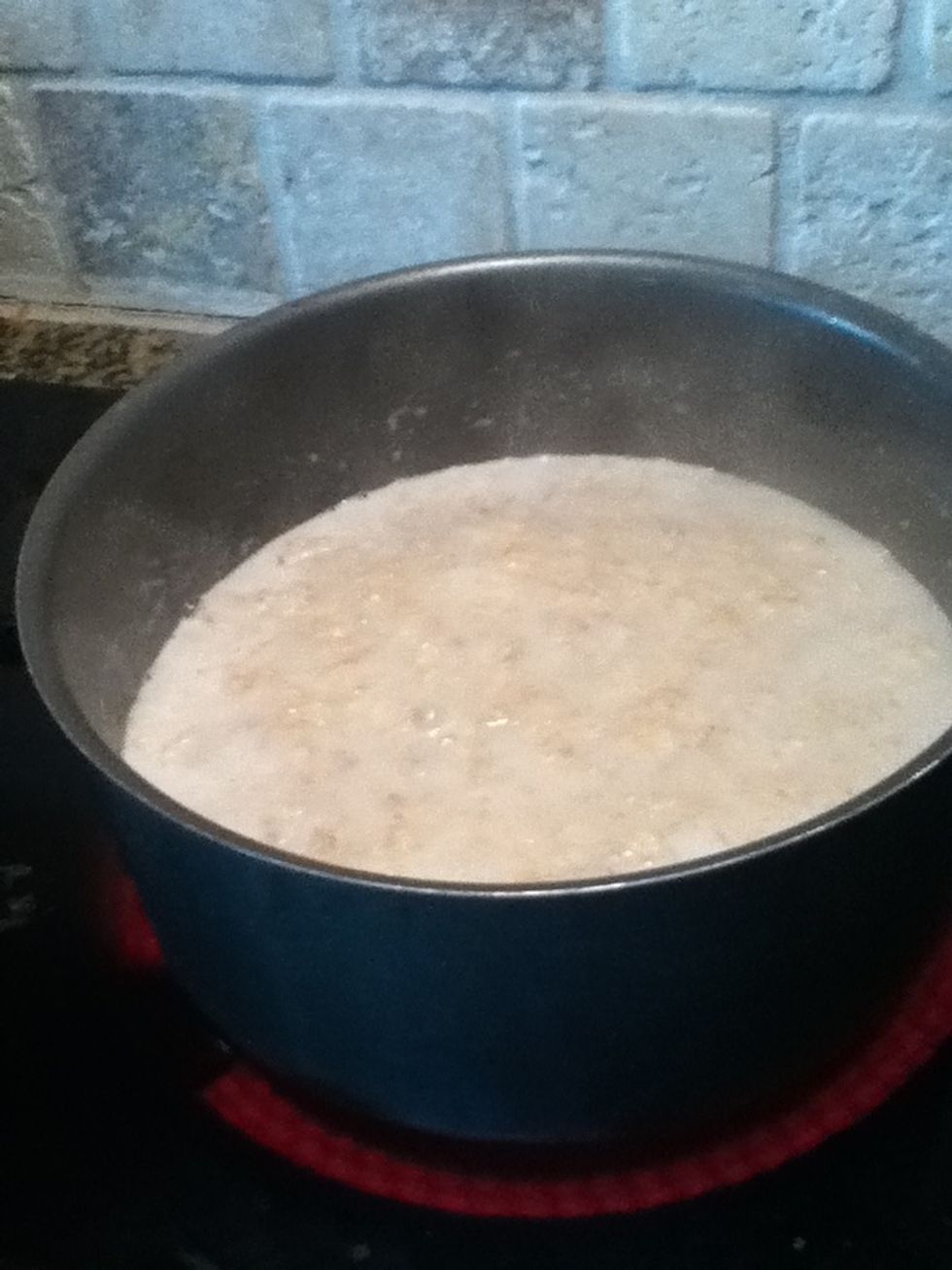 Pour oatmeal into a pot along with half water and half milk, just above the surface of the oatmeal.(: Simmer at low to medium heat. Stir every so often!
While the oatmeal simmers, remove skin from one apple and chop up both on a cutting board.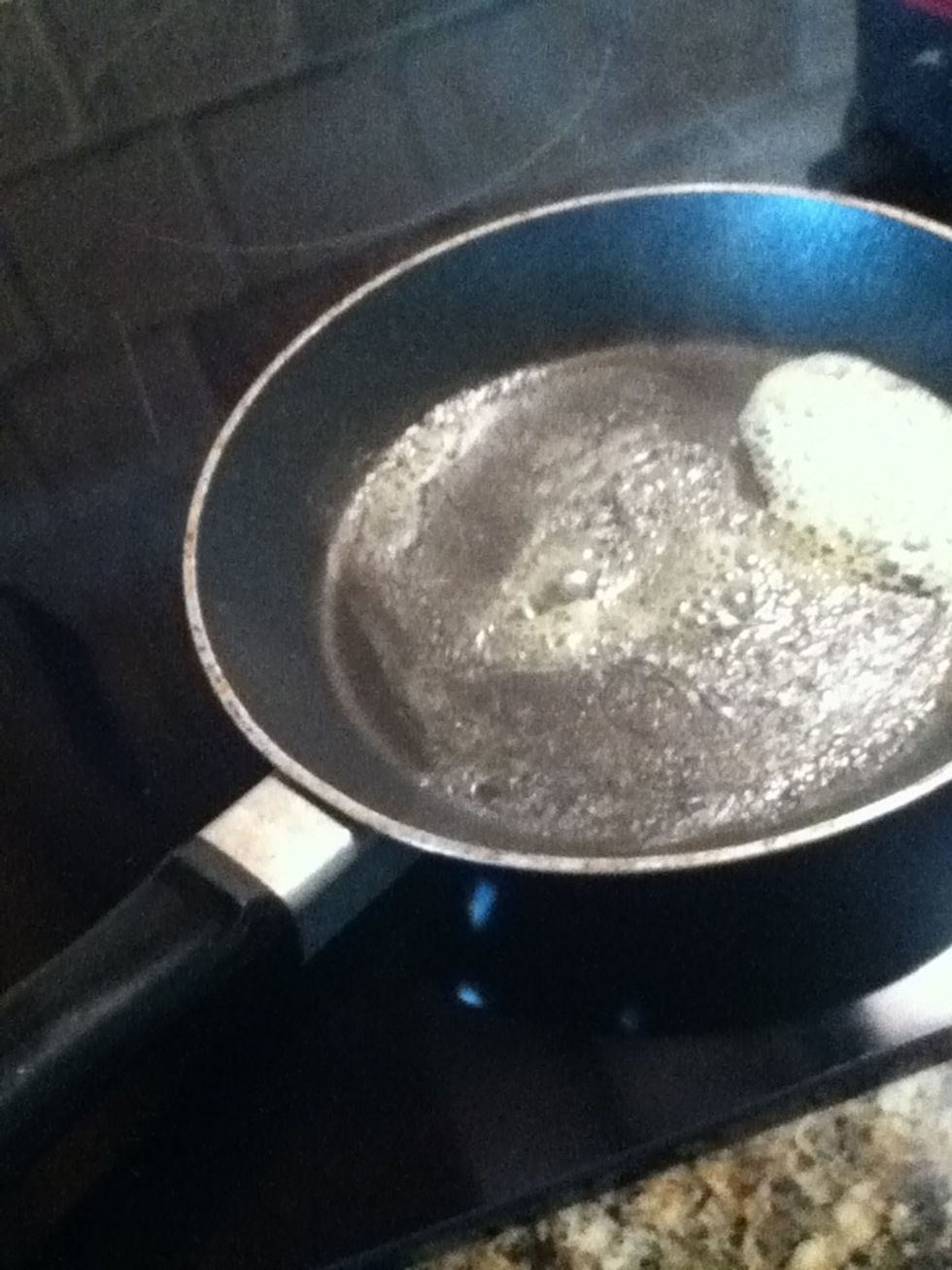 In a small skillet, on low-medium, heat add 1 tablespoon of butter.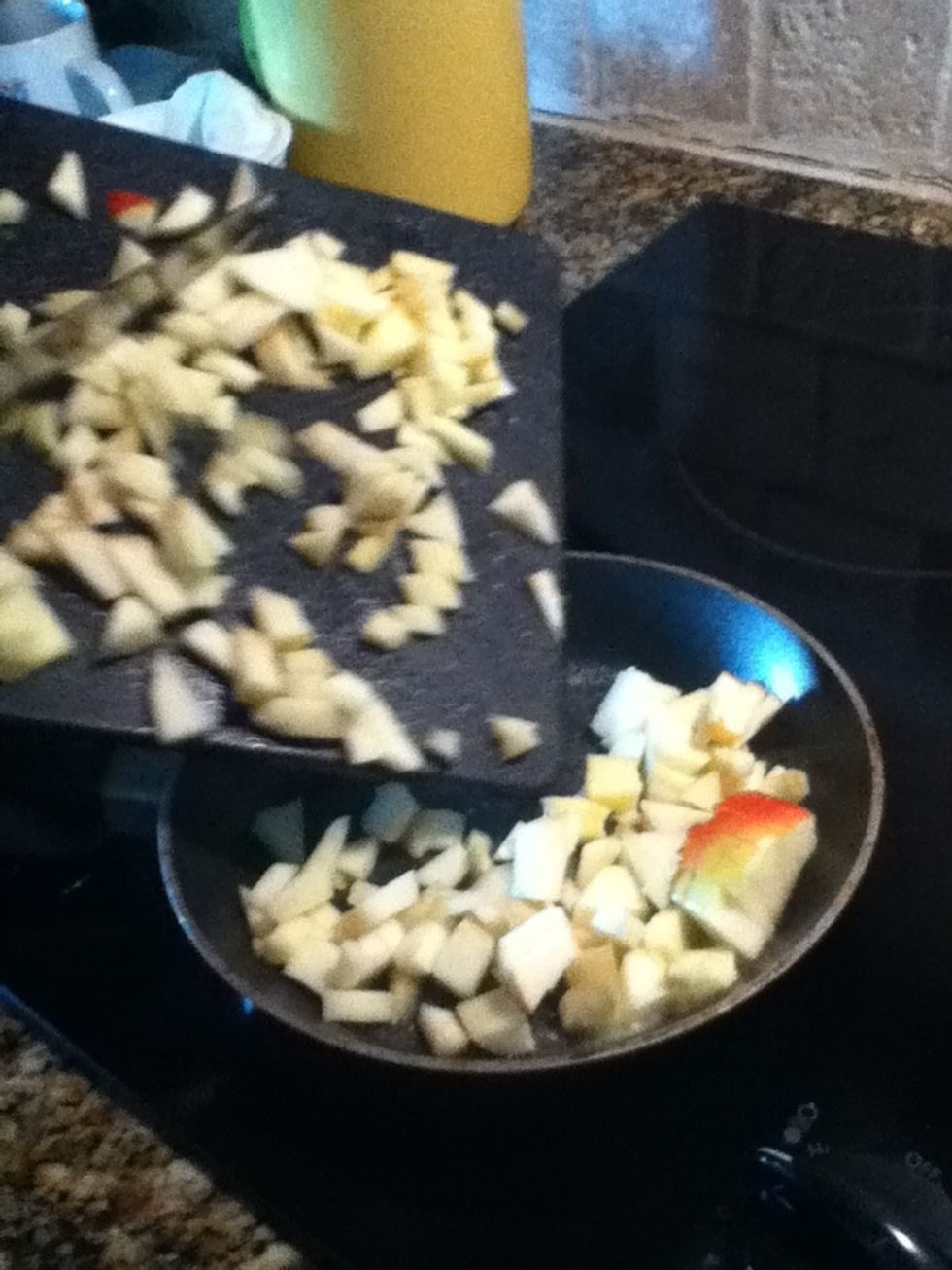 Pour apples into skillet and cook for 5-7 minutes, stirring occasionally.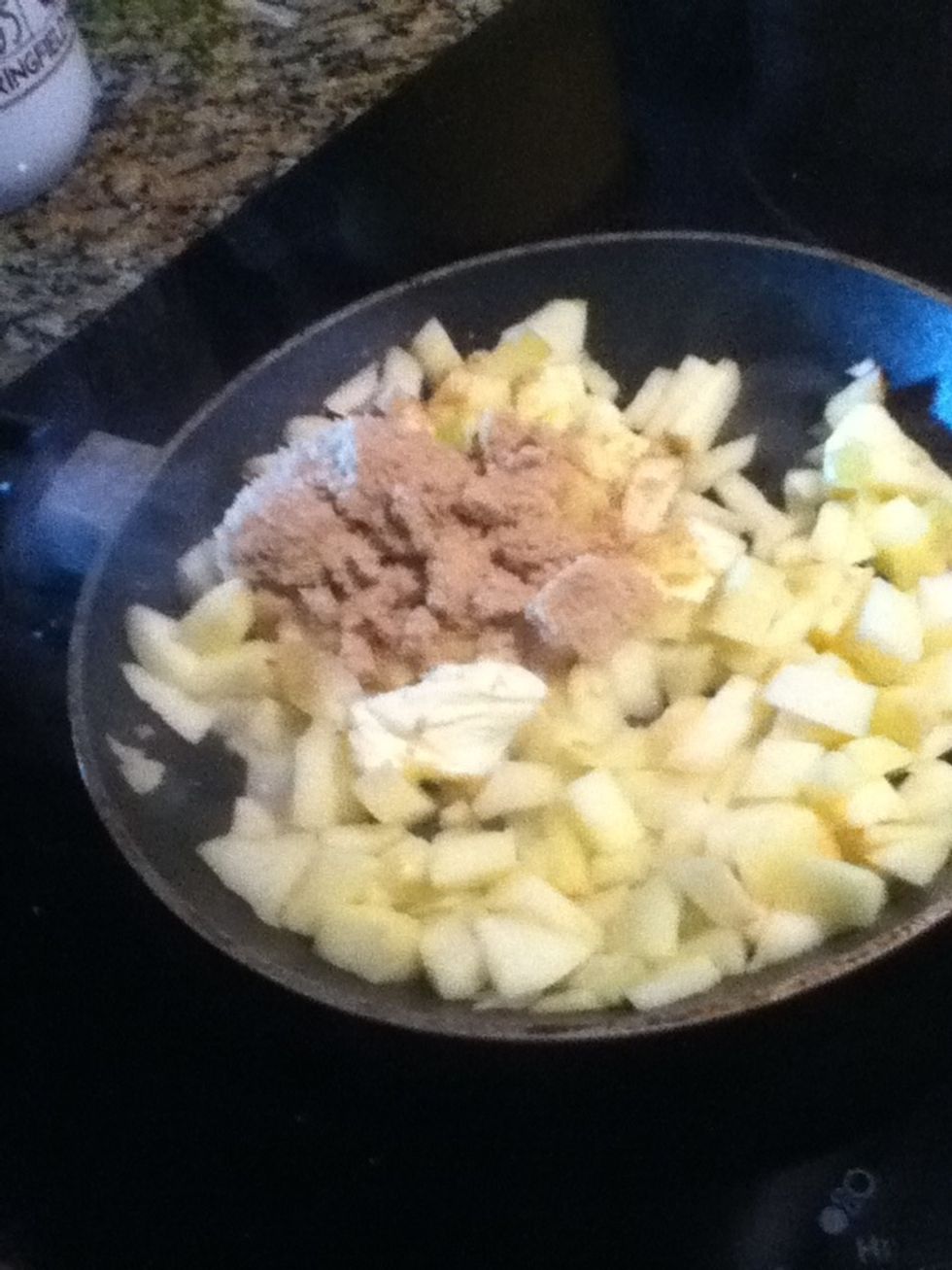 Add brown sugar and butter to the apples, however much you'd like, about half way into cooking the apples.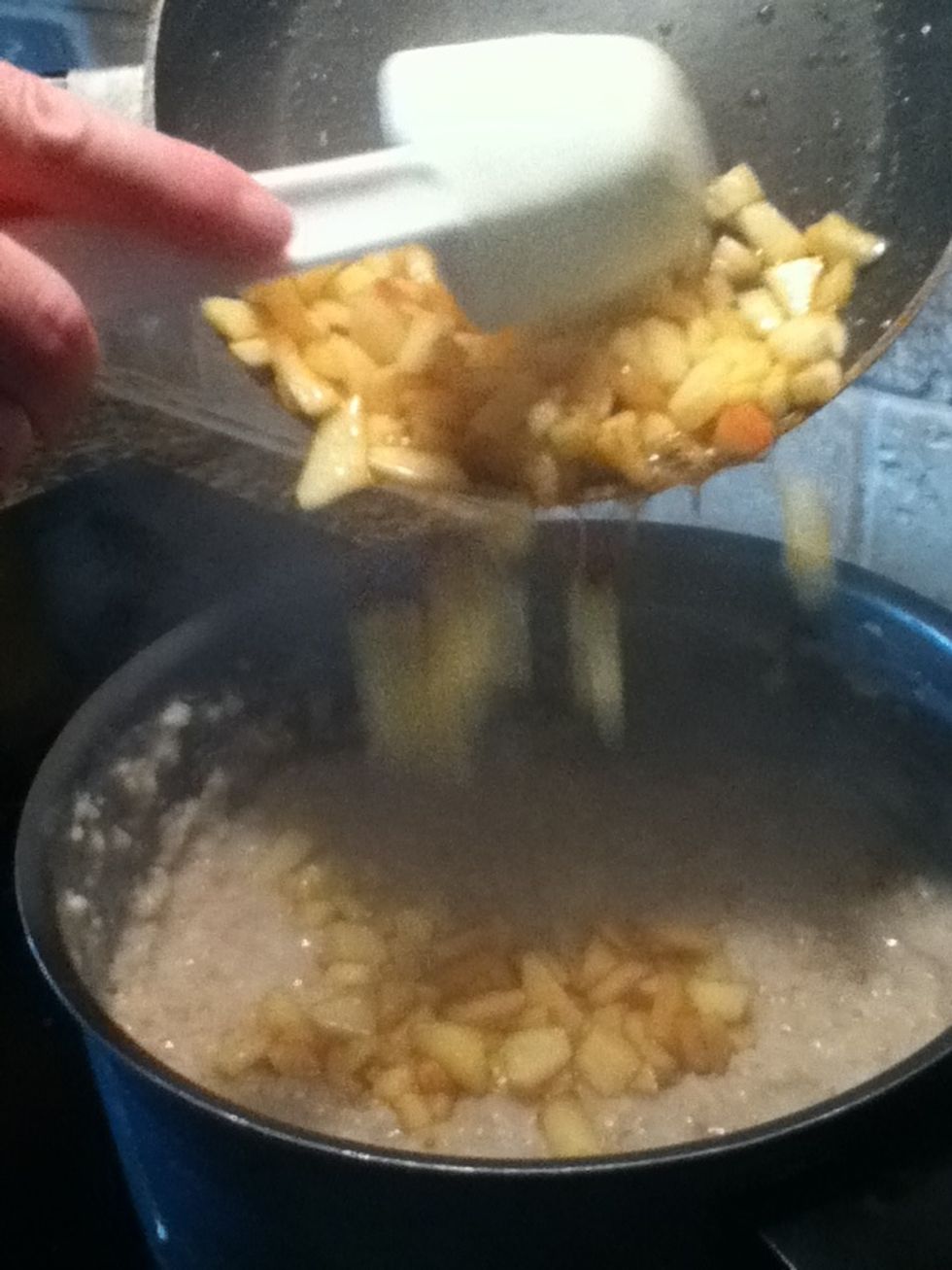 Stir, heat, and add into the oatmeal.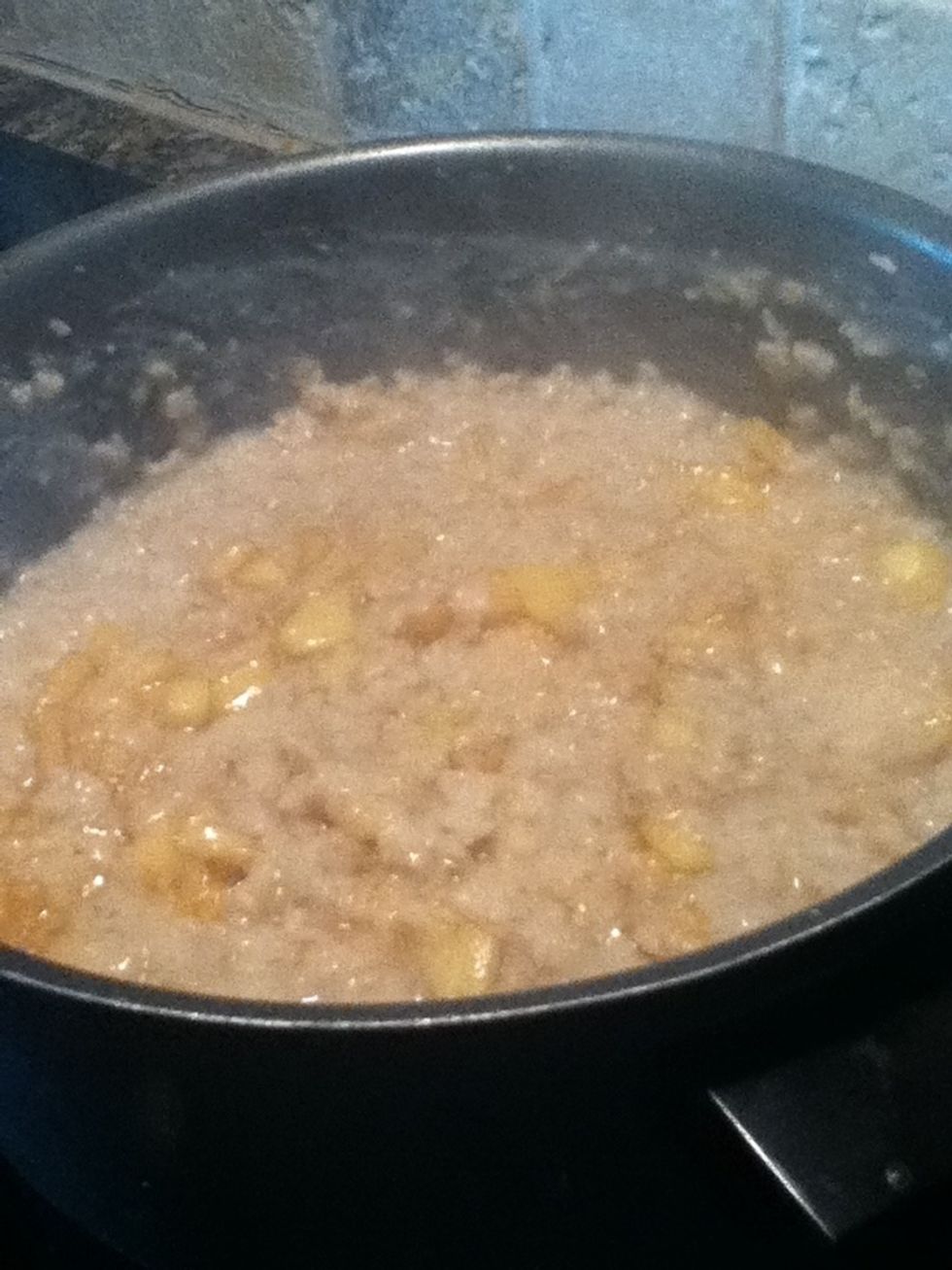 Pour vanilla extract, one spoonful of brown sugar,depending on how sweet you'd like your oatmeal, and stir.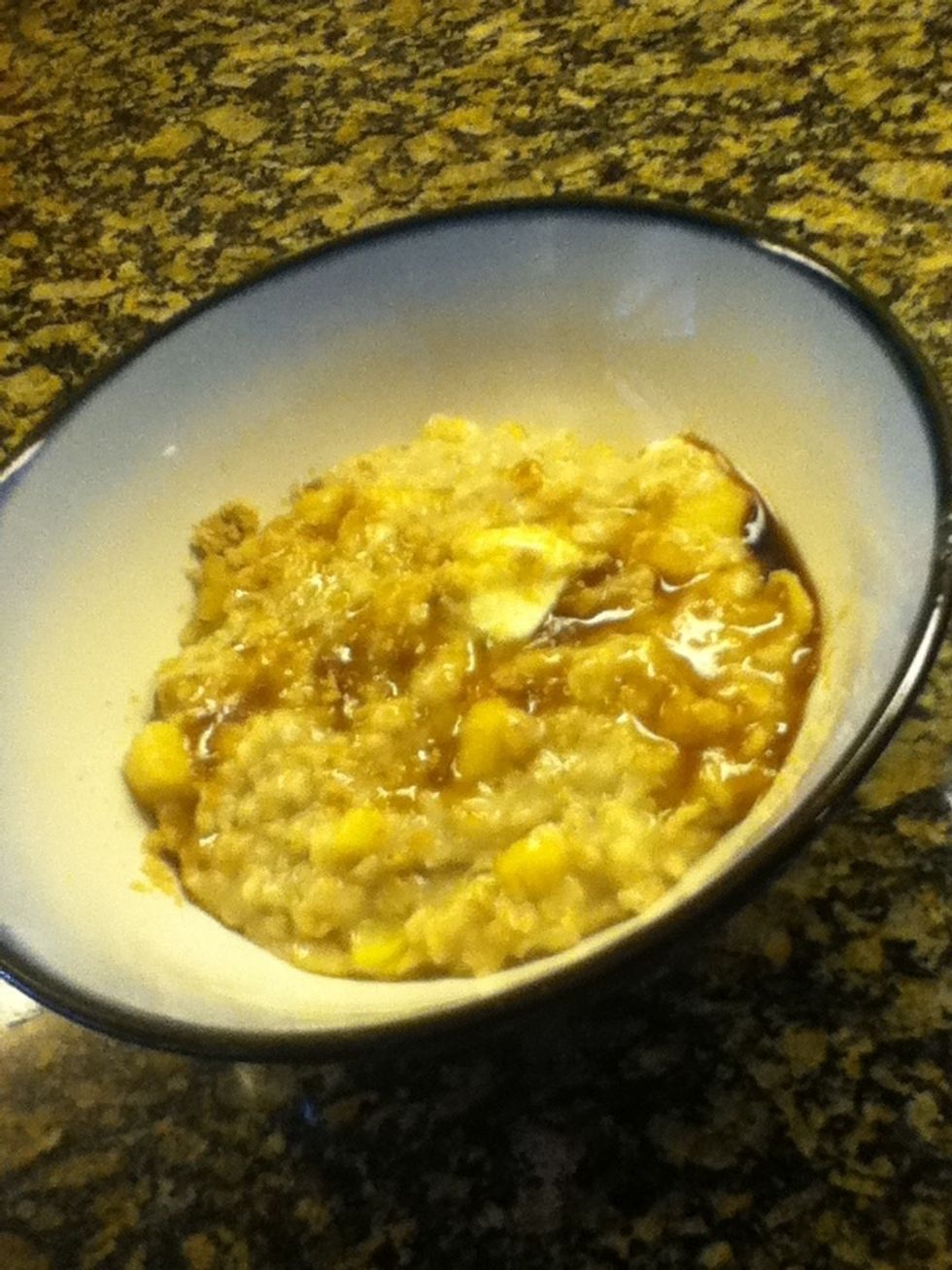 Pour oatmeal into a bowl,I added some brown sugar and butter to let it melt on top, and eat!(:
Milk
Water
Brown Sugar
2.0tsp Vanilla Extract
2.0 Apples
3.0c Oatmeal
Butter