I had a look at the last of our apples from the garden. They needed to be used as soon as possible. I had some blackberries in the freezer and the combo of apples and blackberries is wonderful.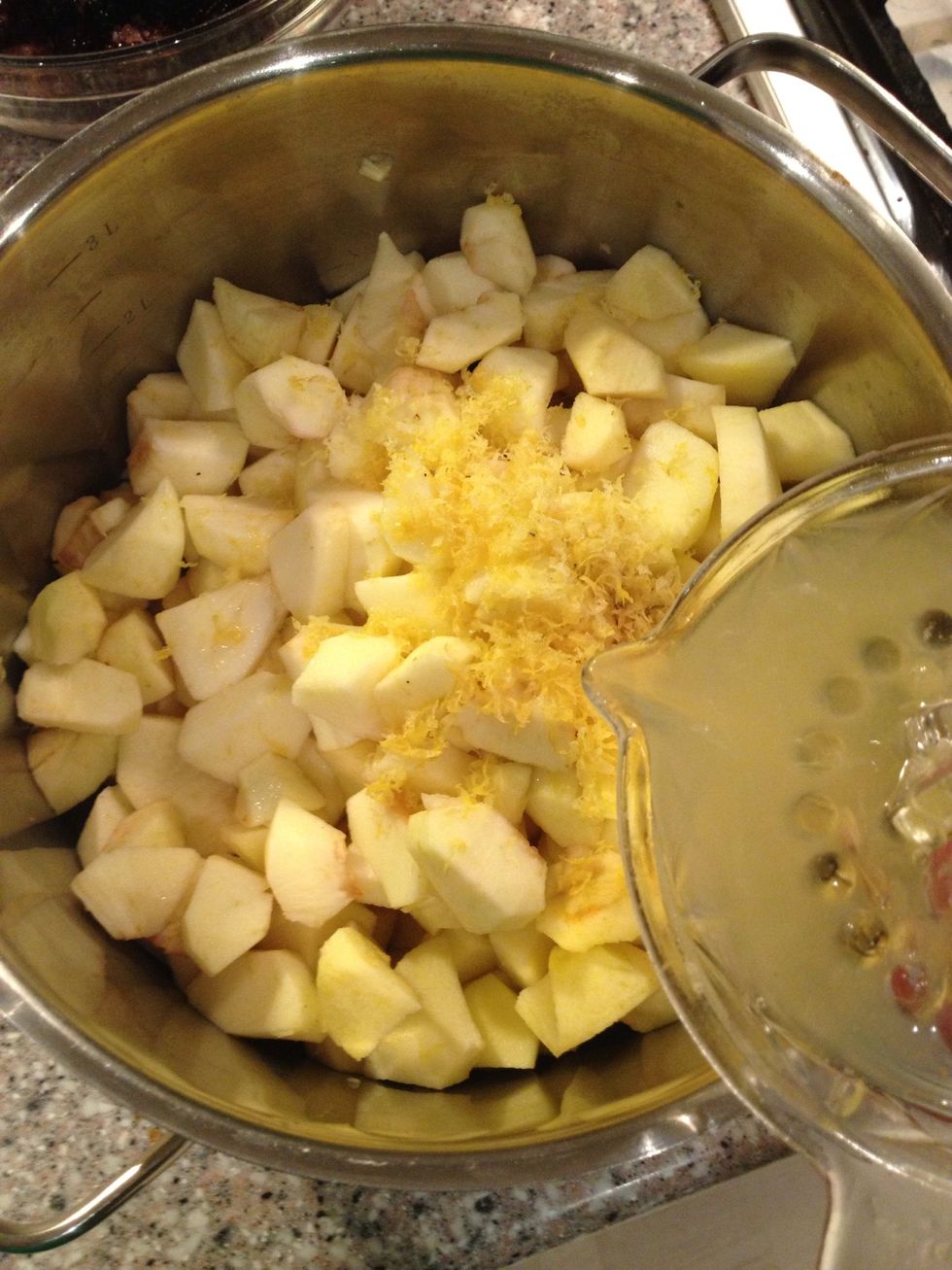 Peel and core your apples, add the zest and juice of a lemon.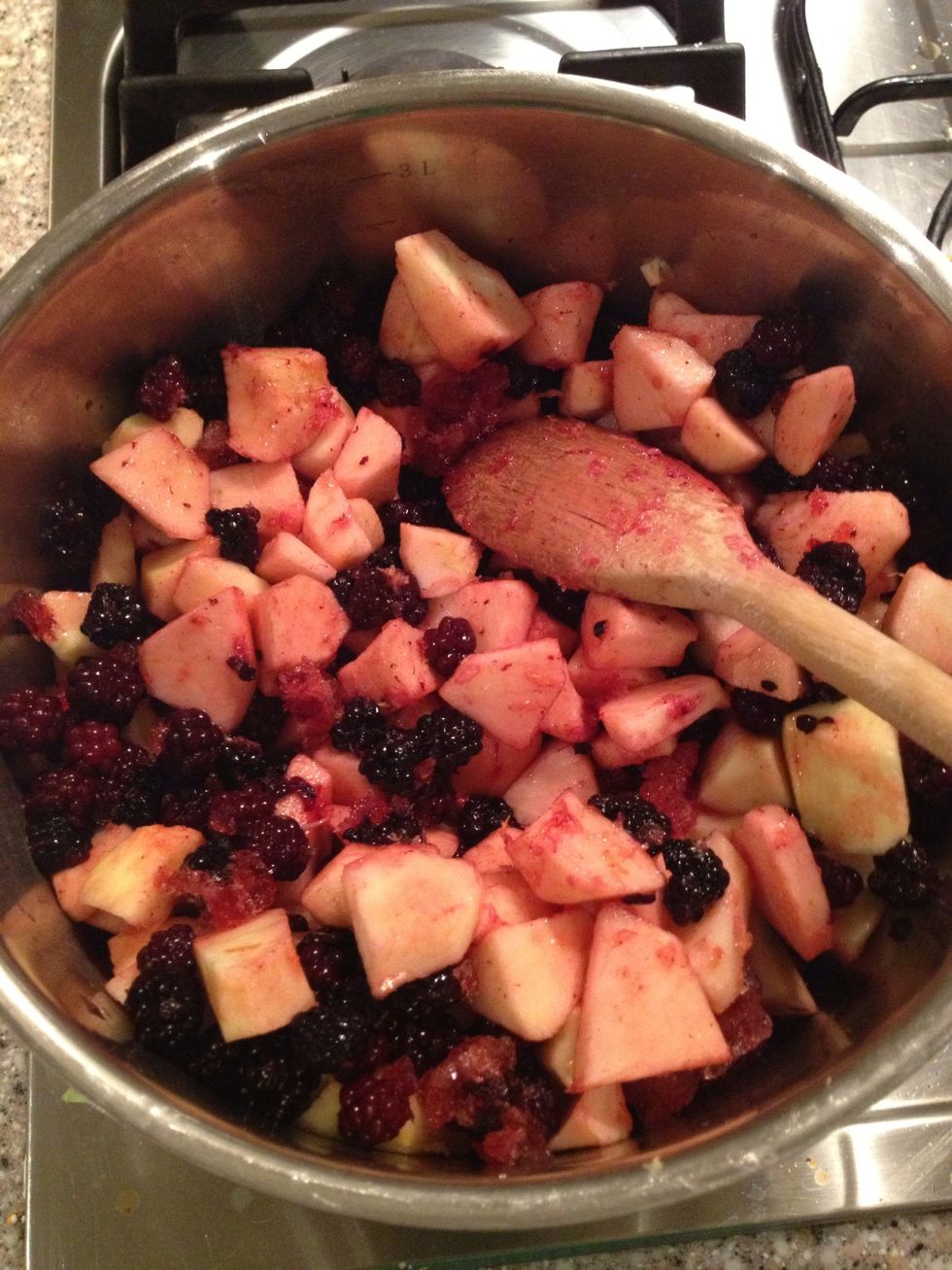 Add the blackberries and bring slowly to the boil. Lid on and boil for 10 minutes on low.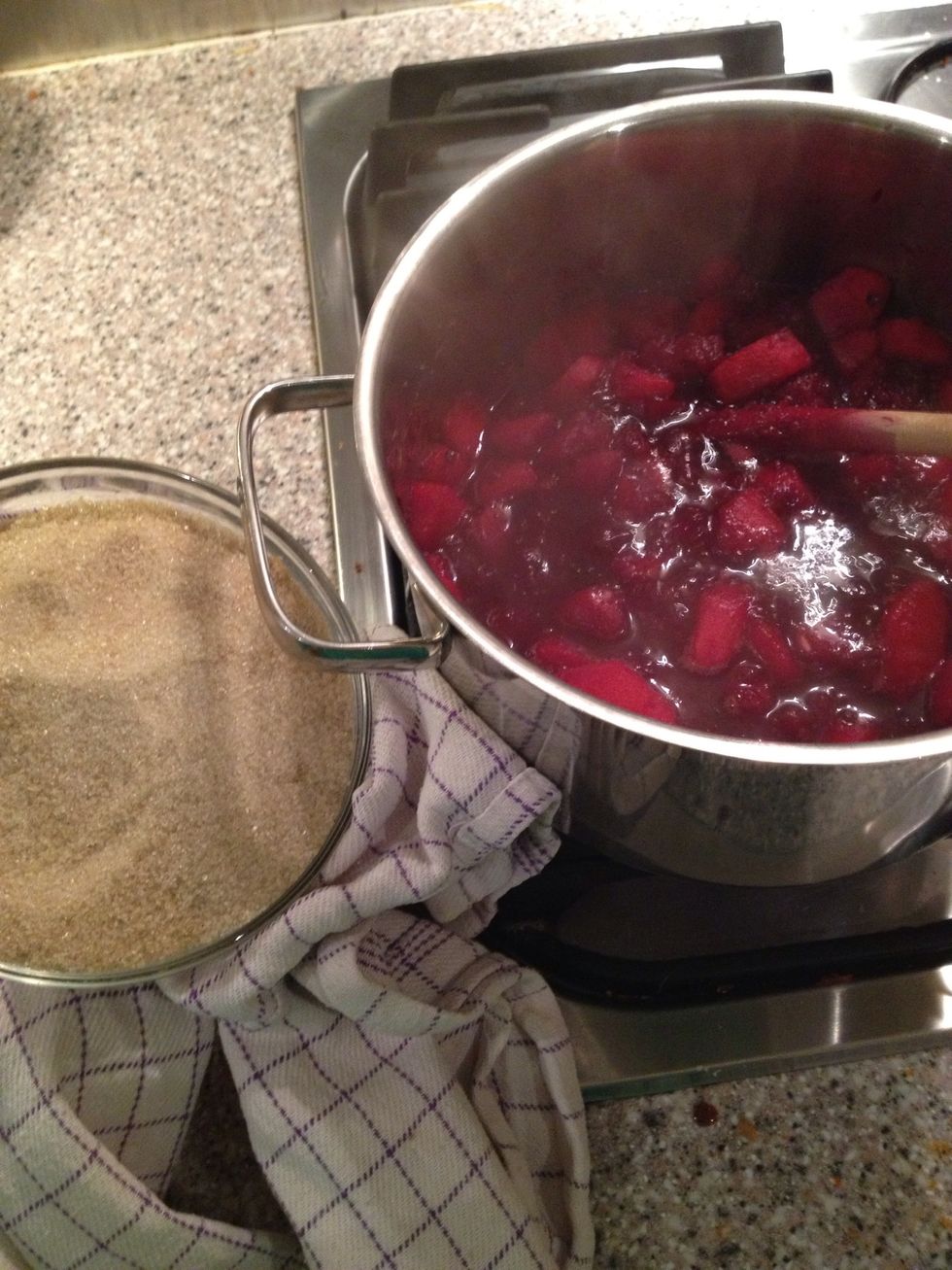 I heated up my sugar in the oven to reduce the heat loss when adding it to the jam. The shorter boiling time the more taste.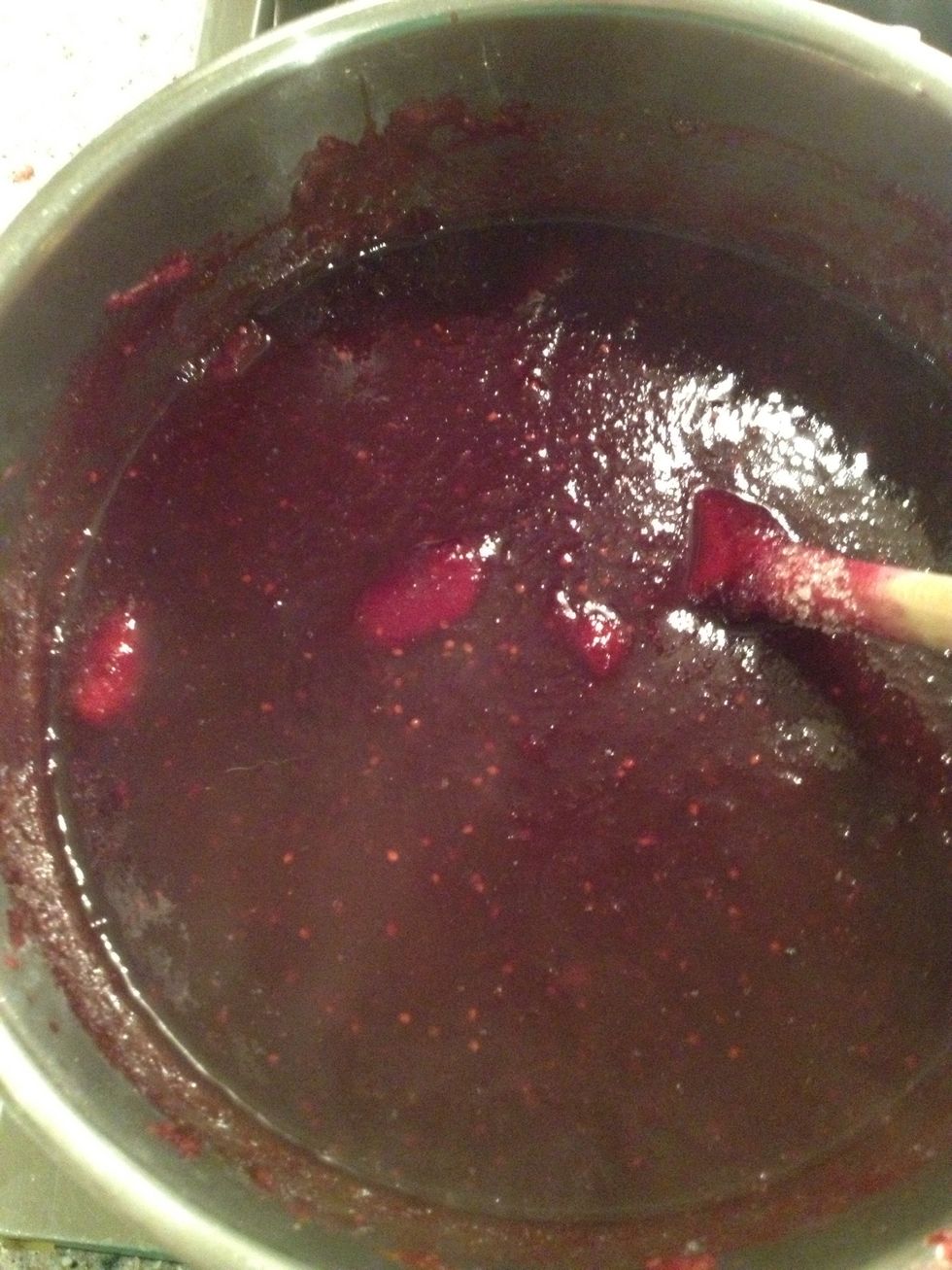 Boiled for 4-5 minutes and done.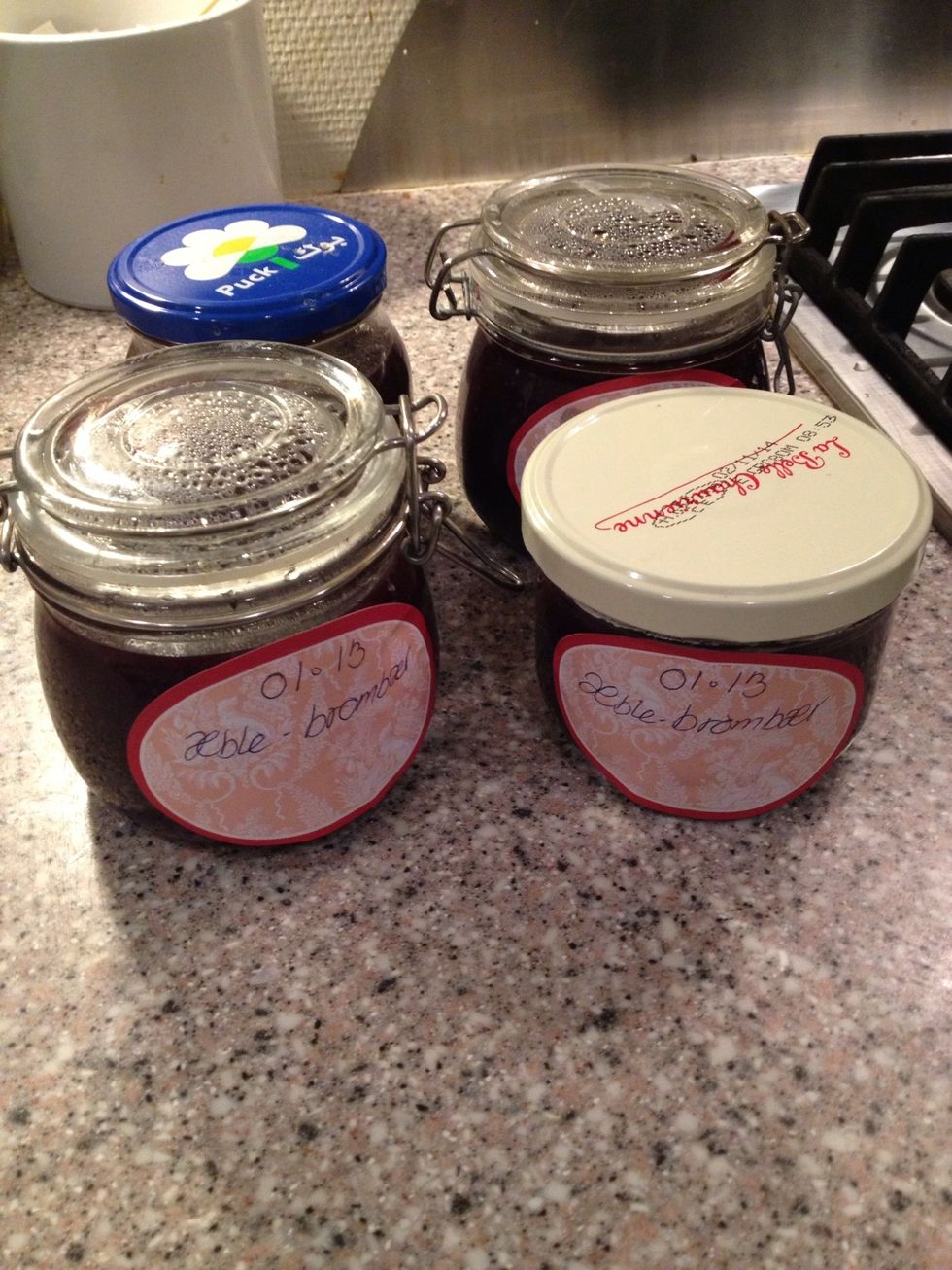 Sterilise your clean jars by rinsing them out with whisky or brandy, don't use your best. Label the jars, you will forget what it is. Serve on toasts, pancakes or on ice cream.
1.0lb Apples
1.0lb Blackberries
1.0lb Sugar
1.0 Lemon