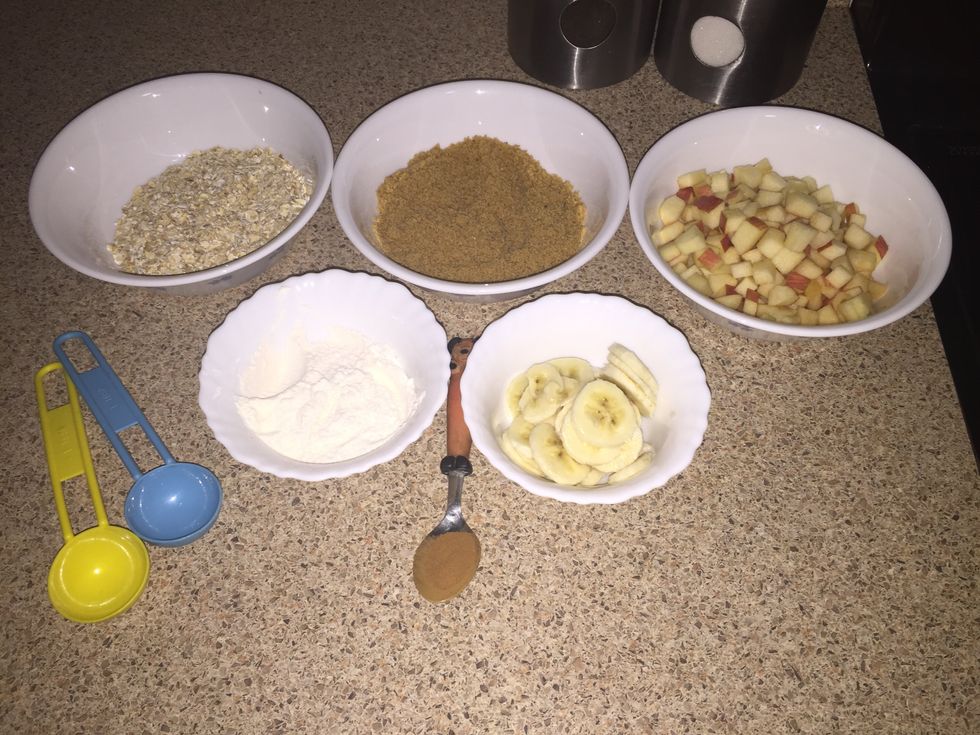 Take out all ingredients. Dice the apples and slice the bananas.
Combine the oatmeal, sugar, flour and cinnamon in a large mug.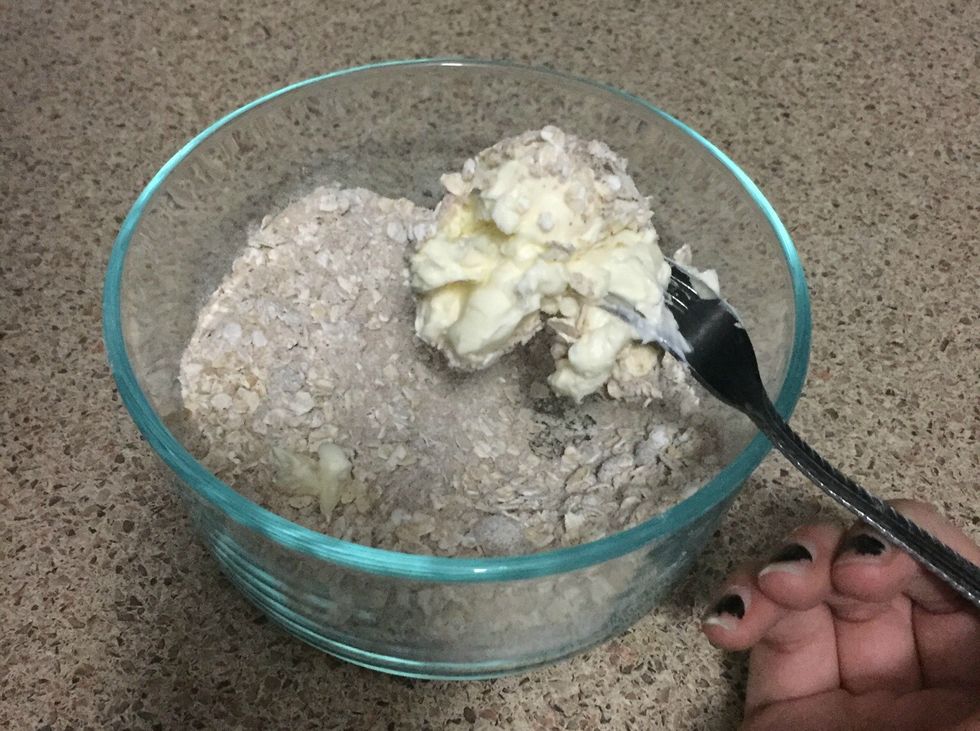 Add butter to the mixture.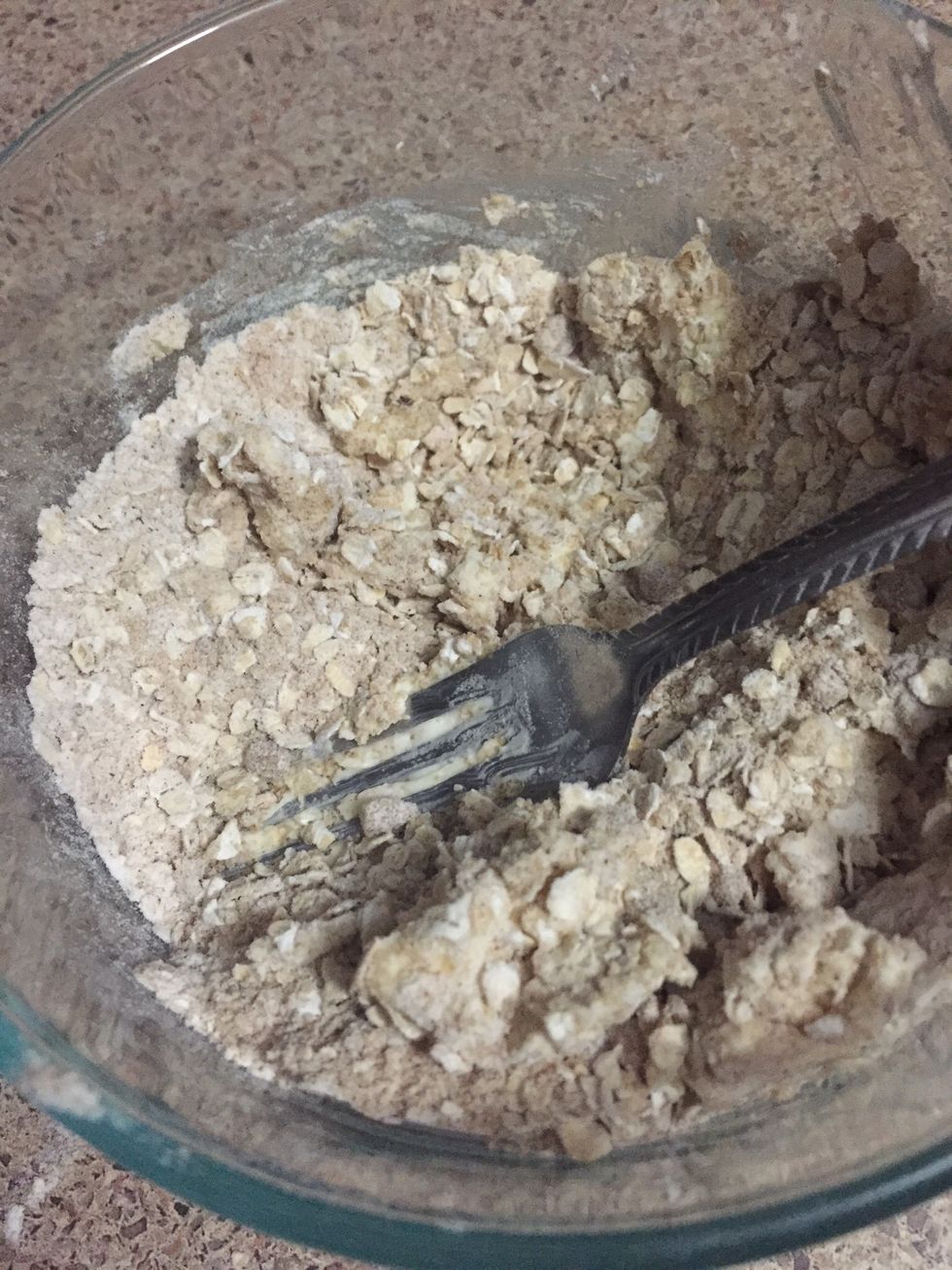 Using a fork, cut in the butter until the texture becomes crumbly.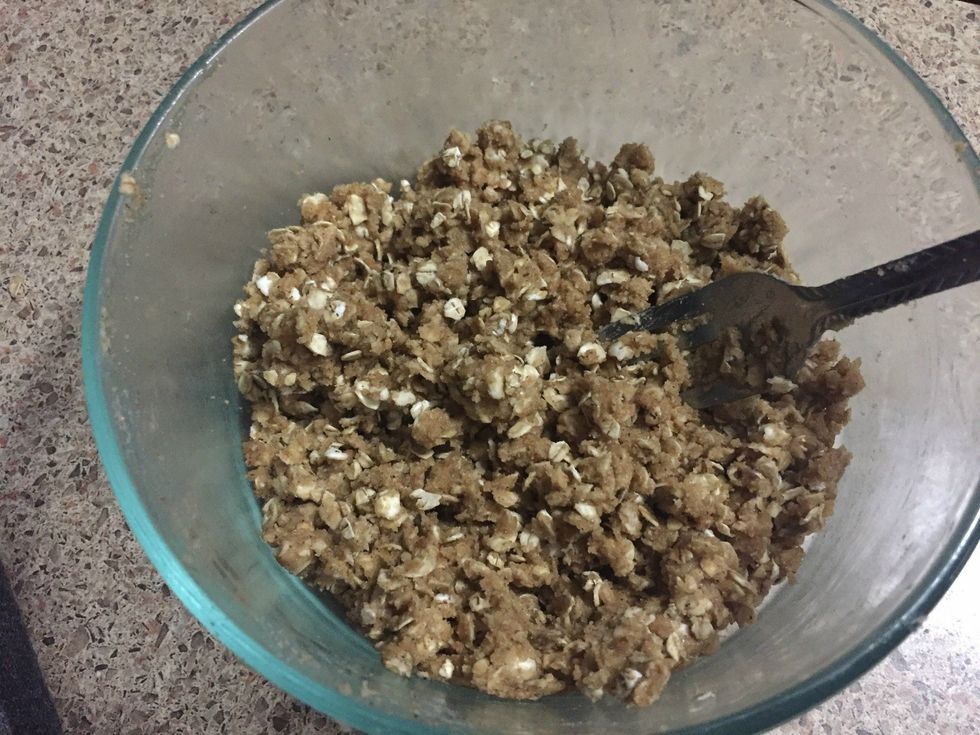 This is what it should look like after butter is added.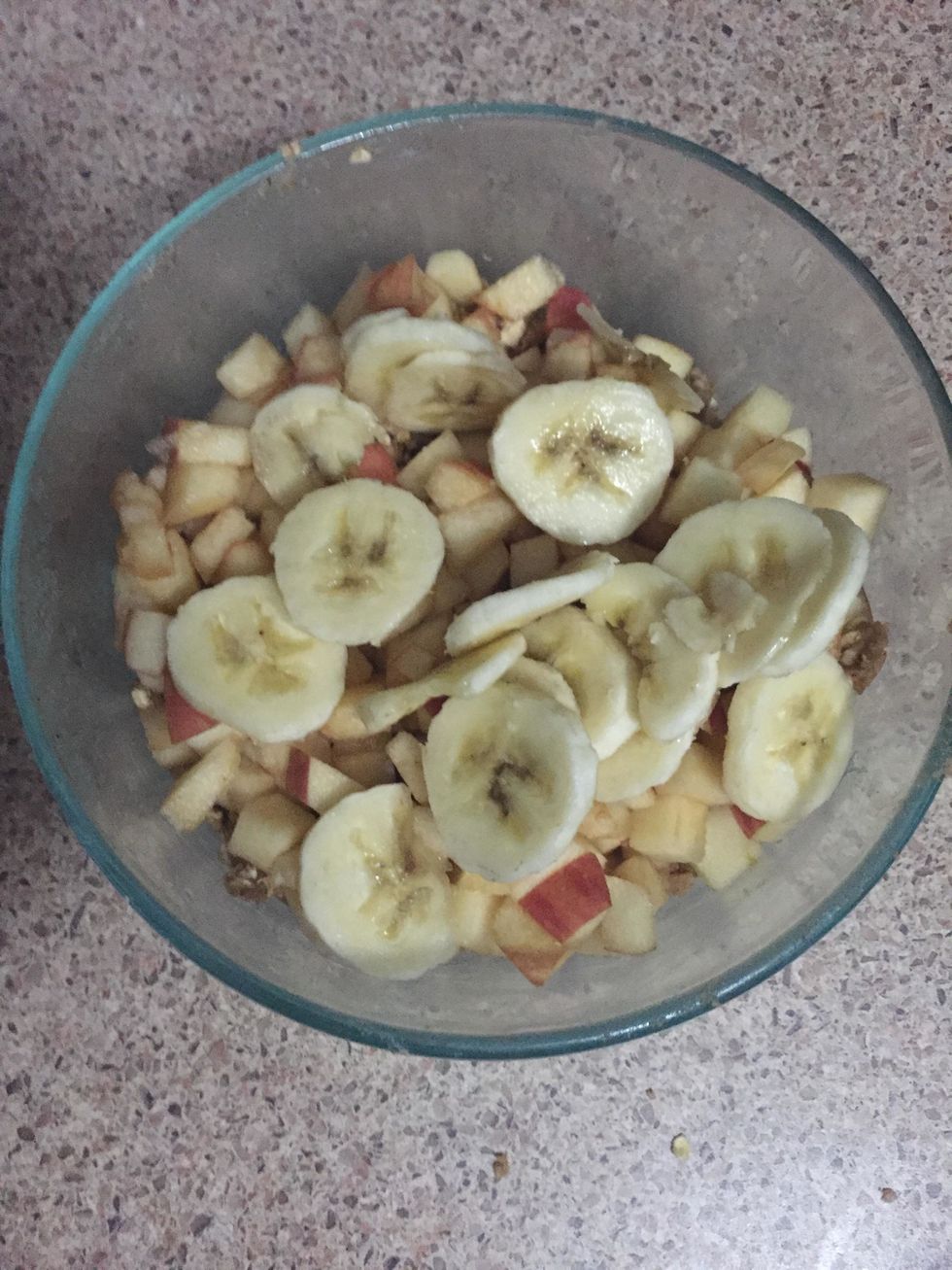 Place the apple pieces and banana slices on top of the crumble mixture.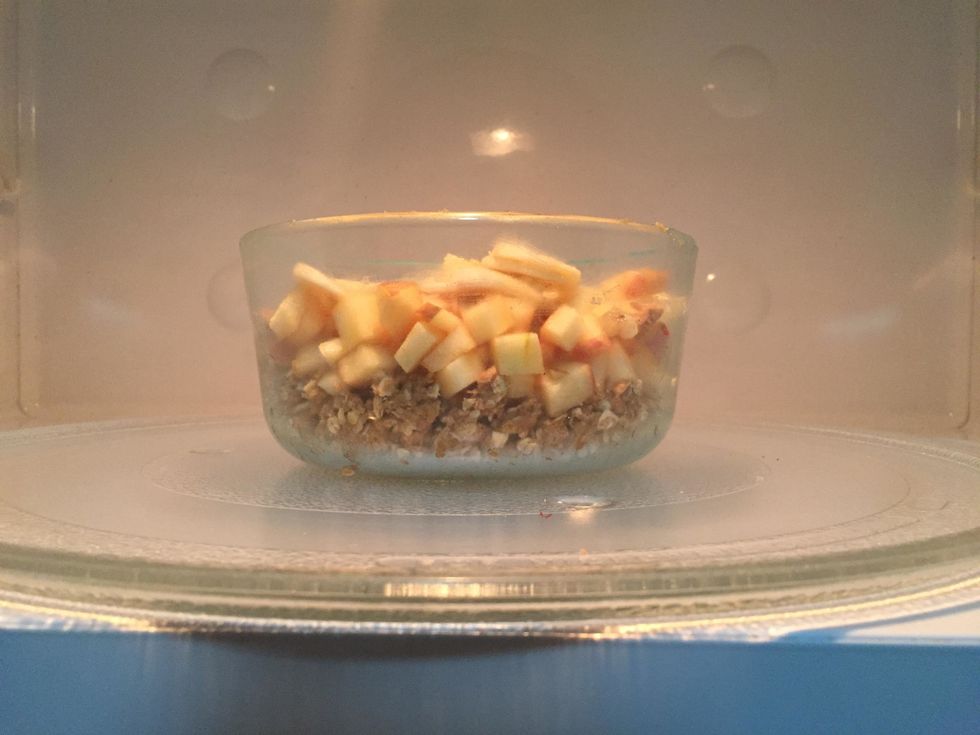 Microwave the mixture on high power for 2 minutes, until the fruit starts to bubble and slightly thicken.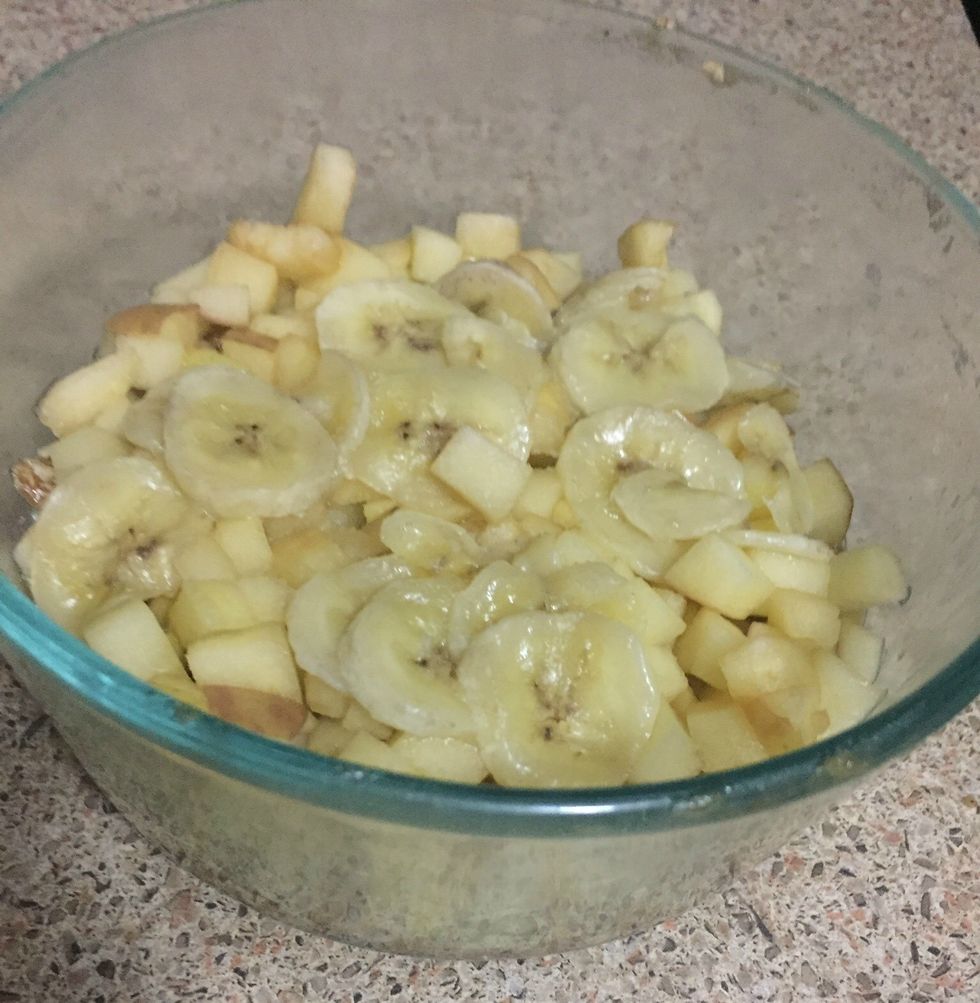 This is what the mixture will look like after being cooked.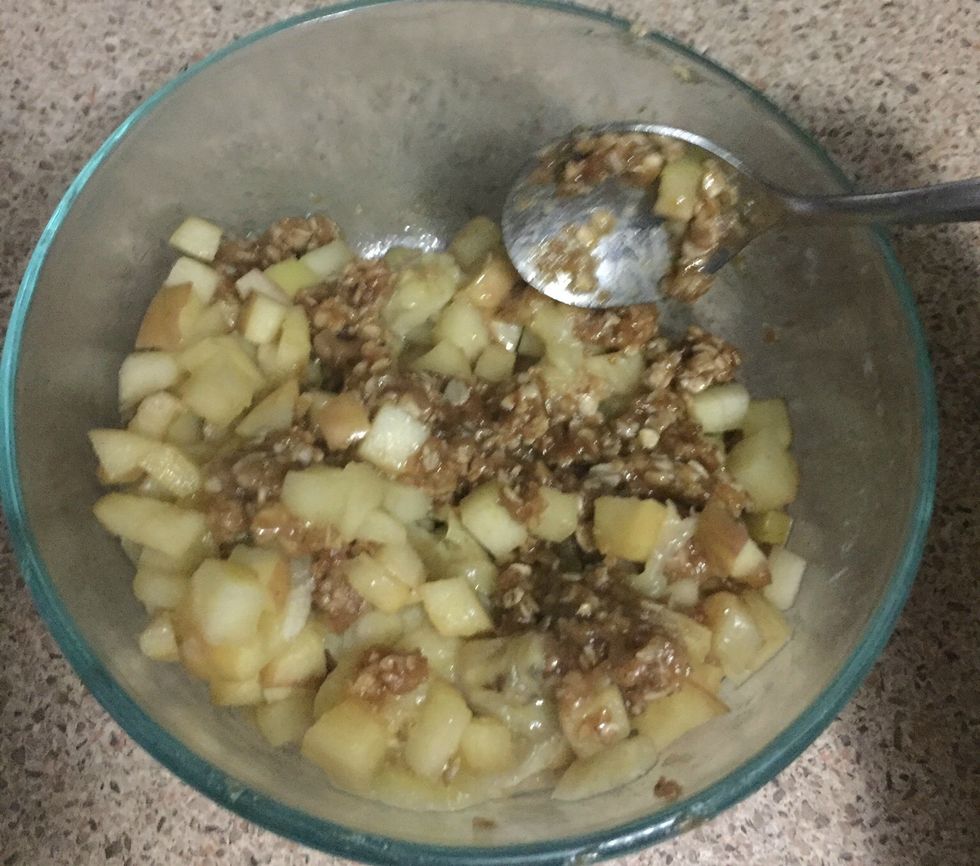 Stir to bring the crumble to the surface.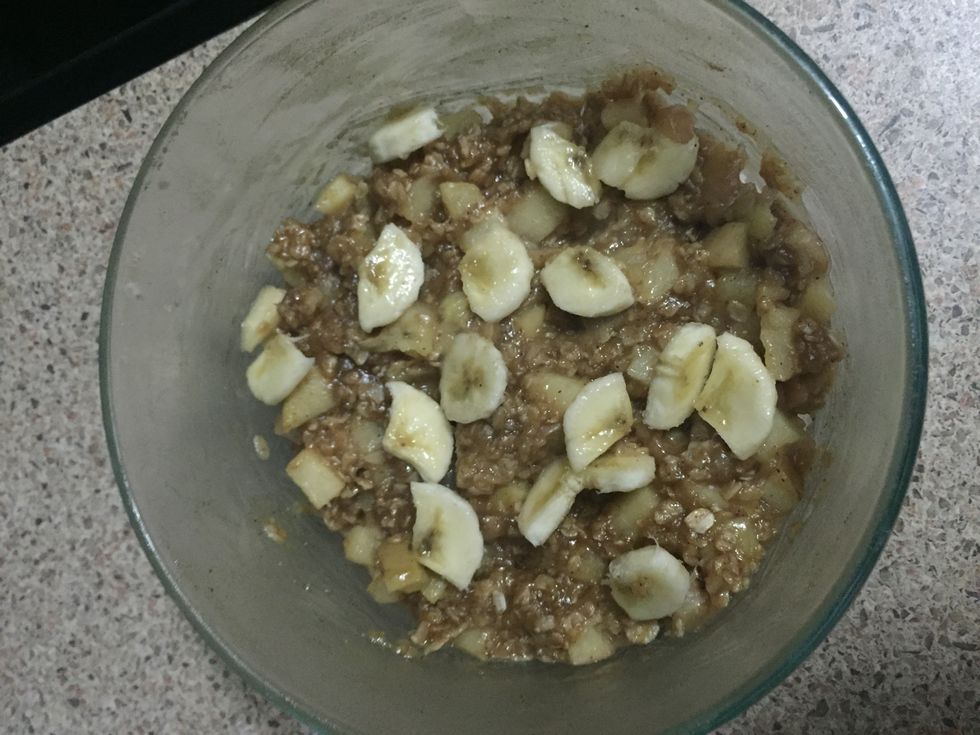 Serve!!
2.0Tbsp Quaker Quick Oats
2.0Tbsp Brown Sugar
1.0Tbsp All-purpose Flour
1/8tsp Ground Cinnamon
1.0Tbsp Cold Unsalted Butter
3/4c Apple/Banana pieces