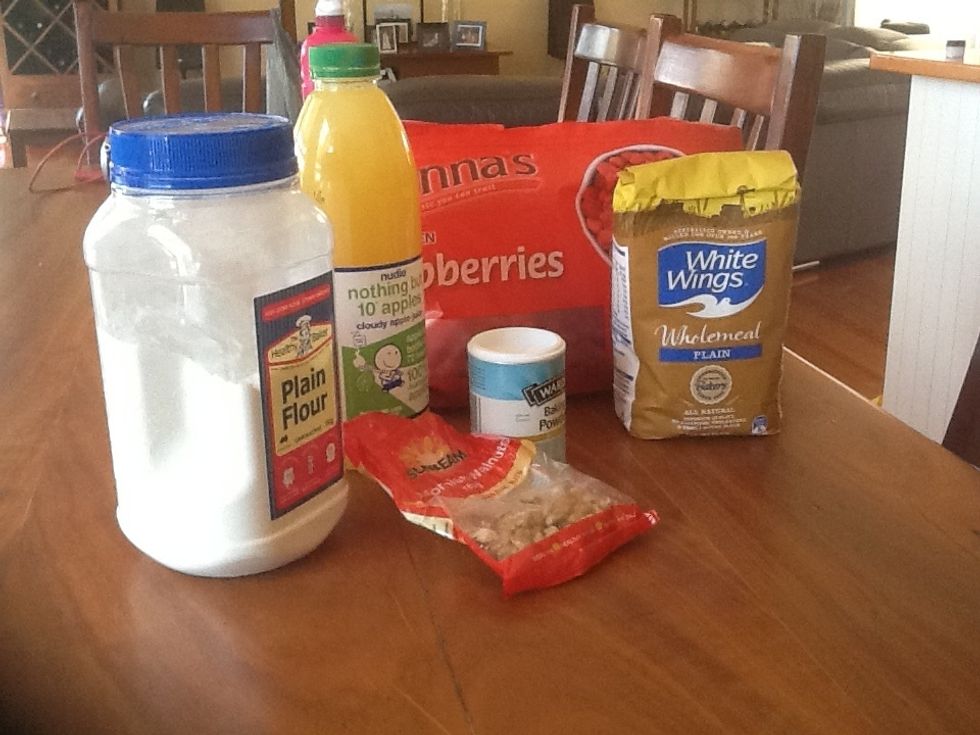 Before commencing gather all the ingredients.
Step 1. Sift flour and baking powder into a bowl, make a well in the centre of the dry ingredients.
Flours and baking powder mixed
Step 2. Lightly beat eggs then add to dry ingredients with the apple juice, raspberries and walnuts.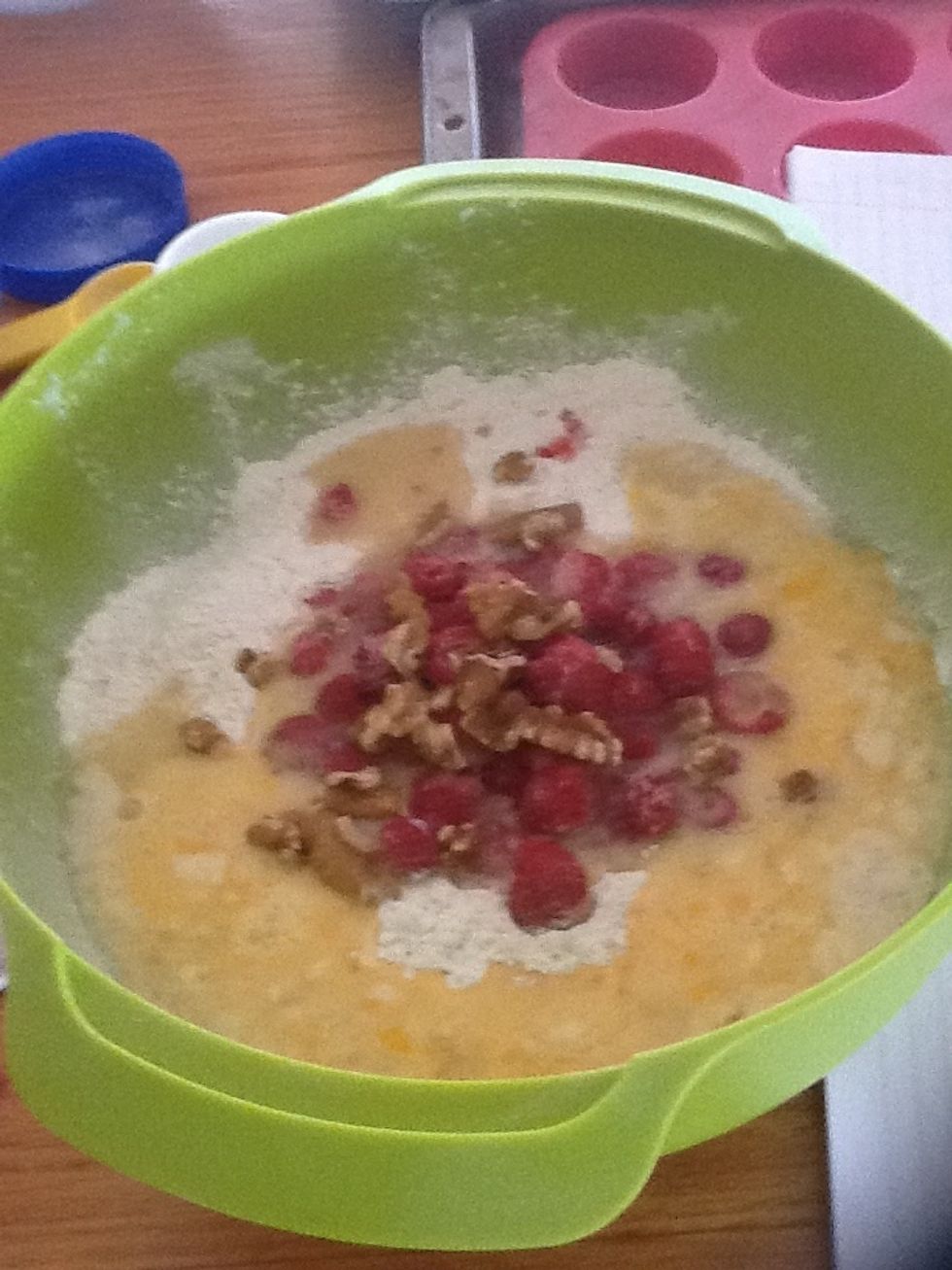 Eggs, raspberries, walnuts and apple juice added to dry ingredients.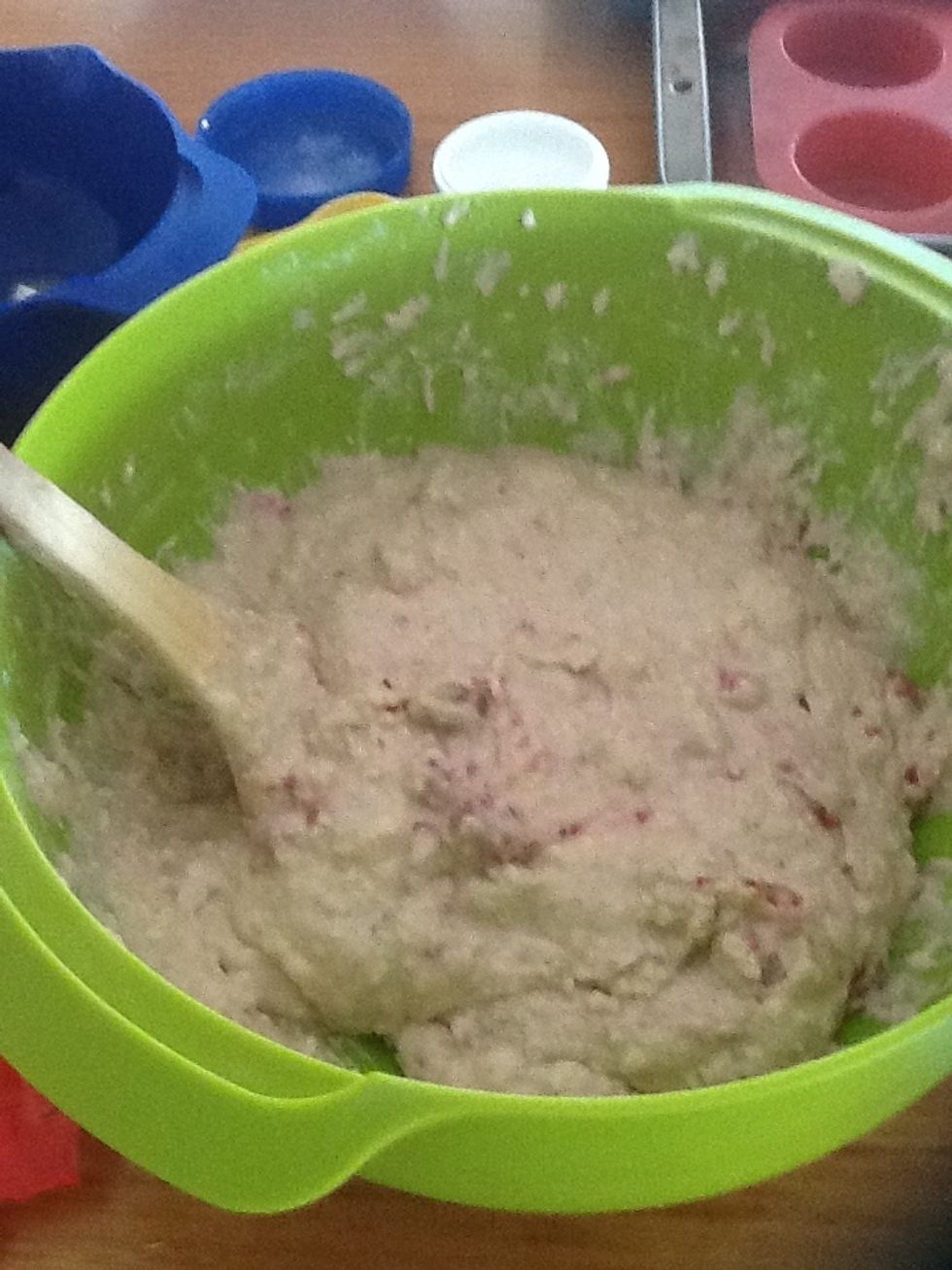 Step 3. Mix quickly to combine.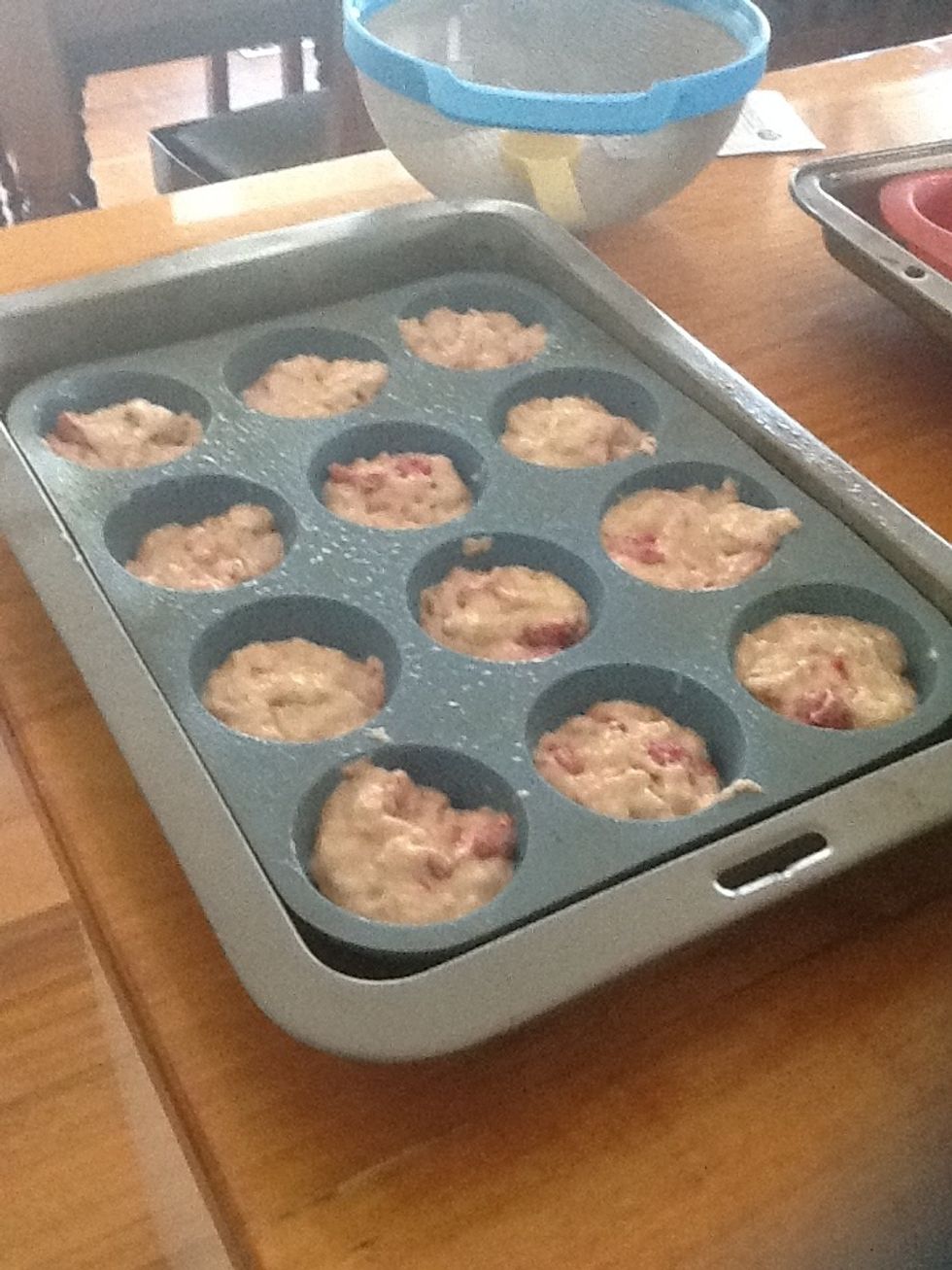 Step 4. Lightly spray muffin tray with cooking oil. Fill each muffin hole 2/3 full with the mixture.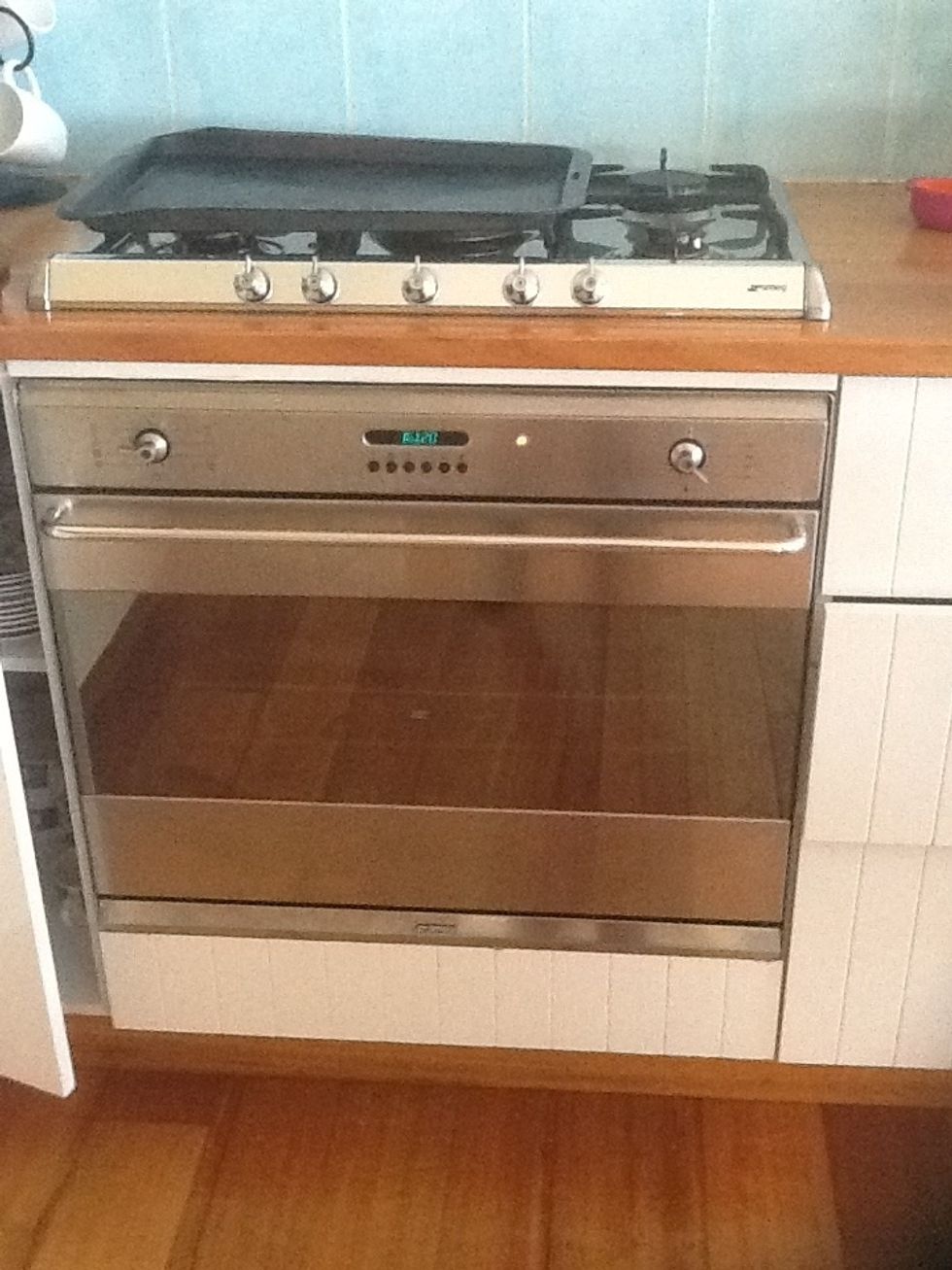 Step 5. Bake at 190c for twenty minutes or until muffins spring back when touched.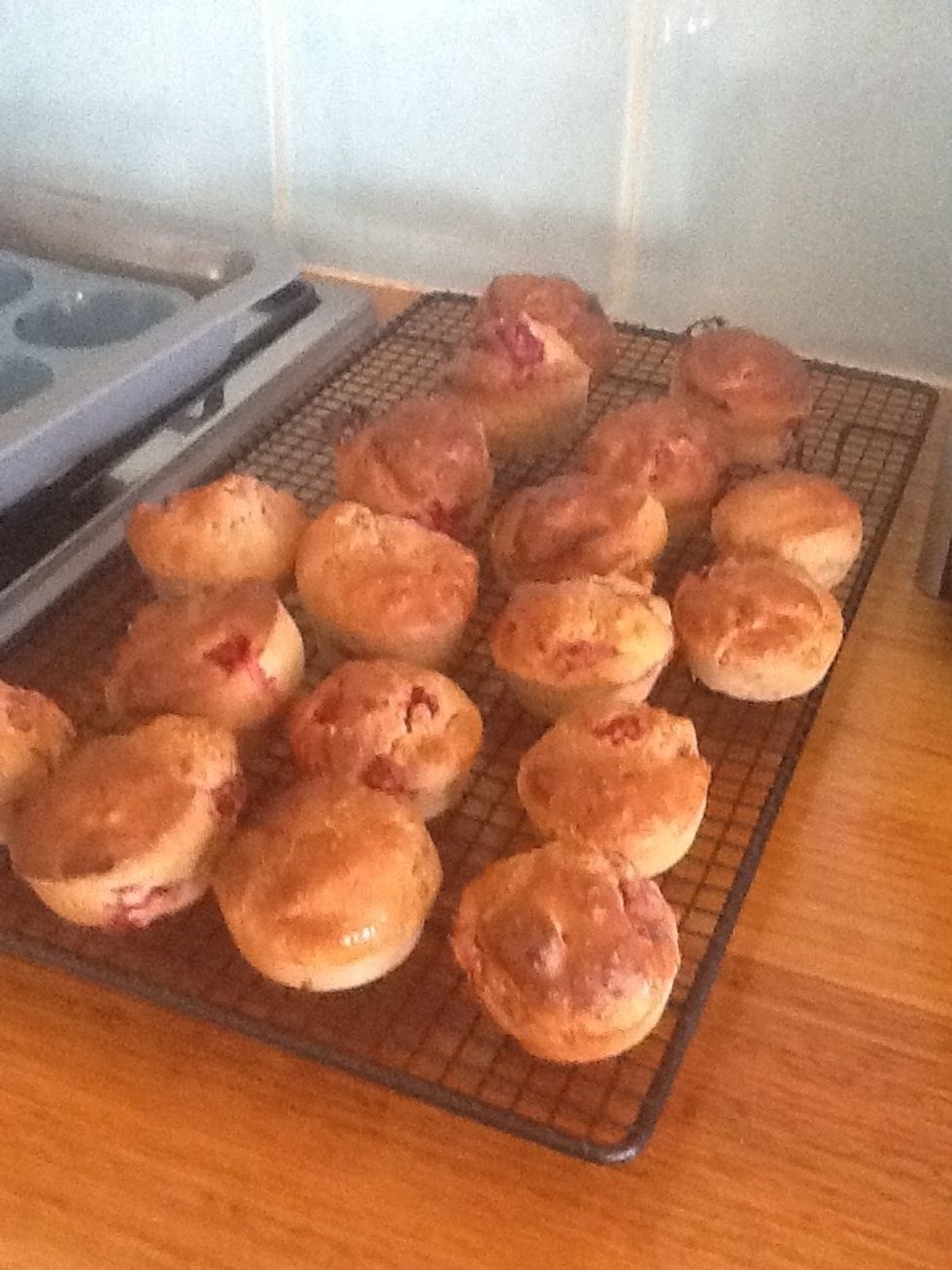 Step 6. Take out of the oven and wait a few minutes to cool down.
Step 7. Plate up and eat
This muffin recipe can have many flavour variations such as; orange and poppy seed, banana and many other summer berries.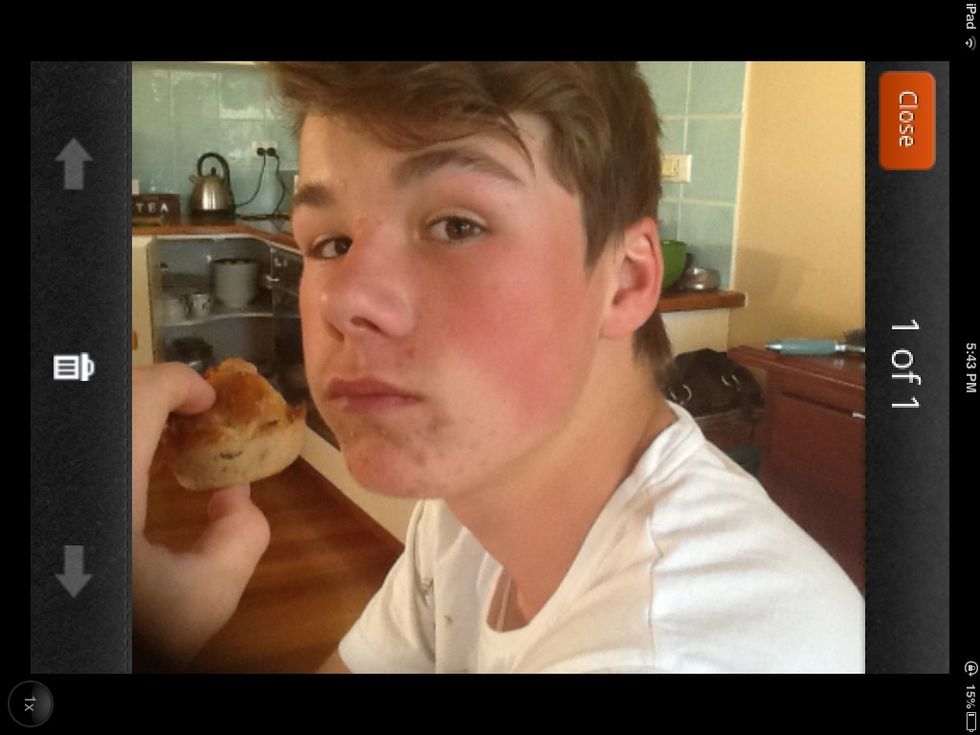 Tastes great!
2.0c Plain white flour
1.0c Plain whole meal flour
5.0tsp Baking Powder
3.0 Eggs
1/2c 0% sugar apple juice
1/2c Fresh raspberries
Walnuts