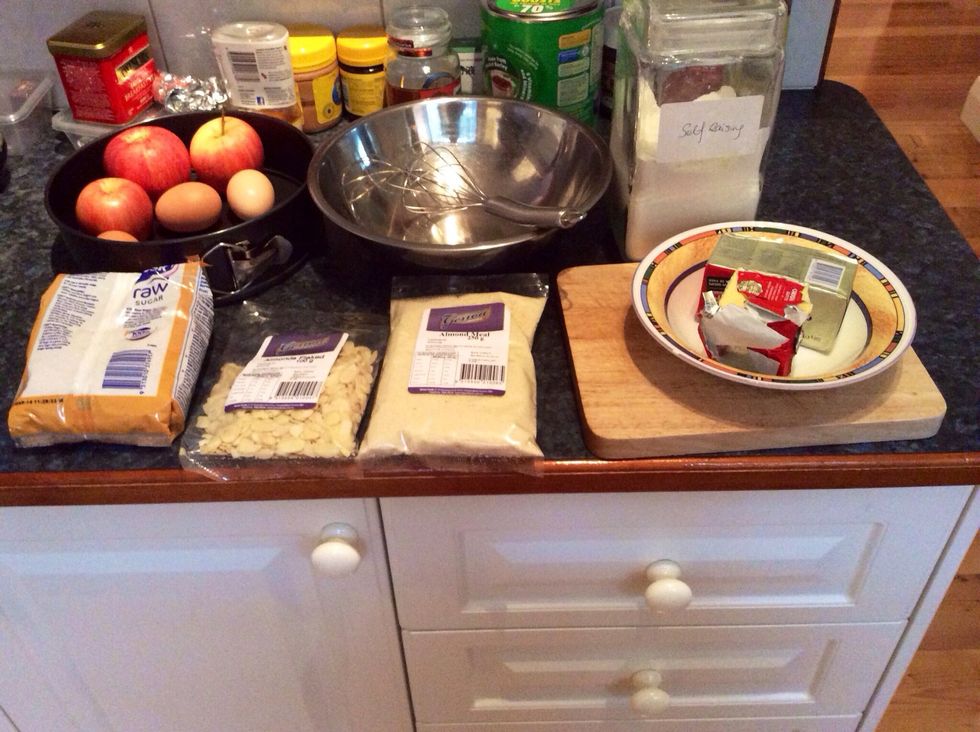 Here are all the ingredients and equipment set out (apart from the mix-master).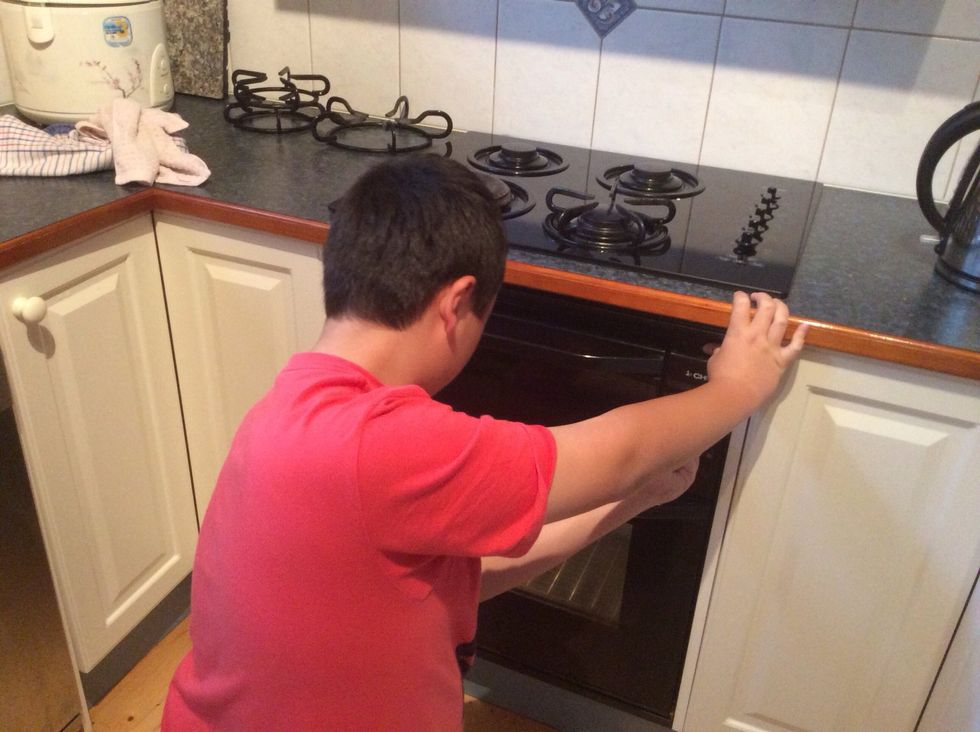 Preheat oven to 200 degrees C/ Gas 6. Grease around the baking dish.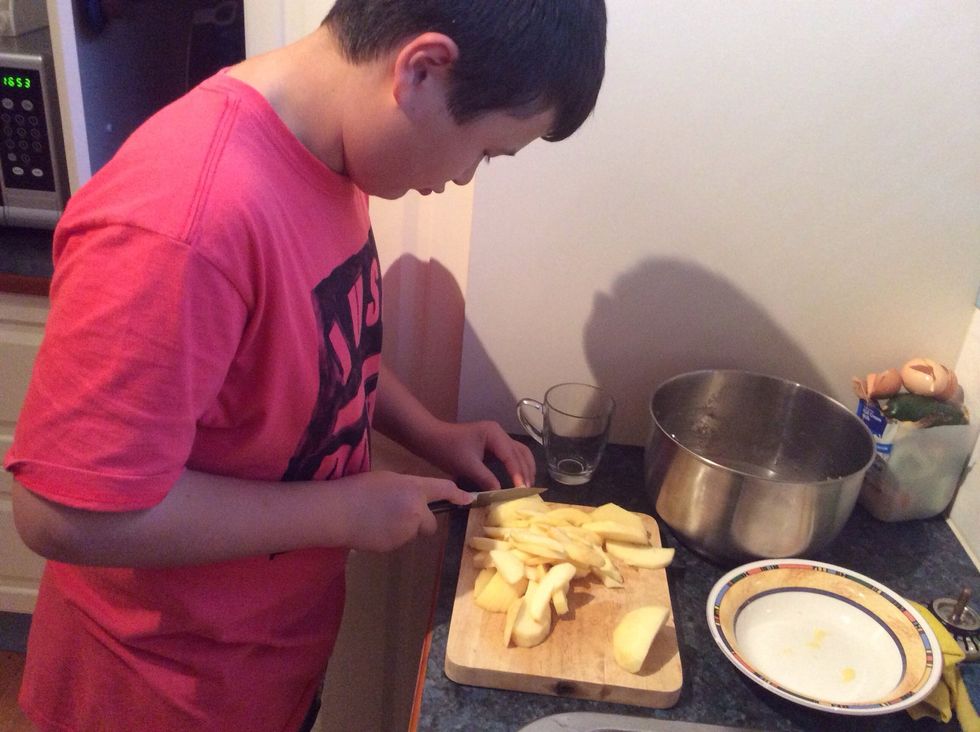 Chop, peel and core the apples.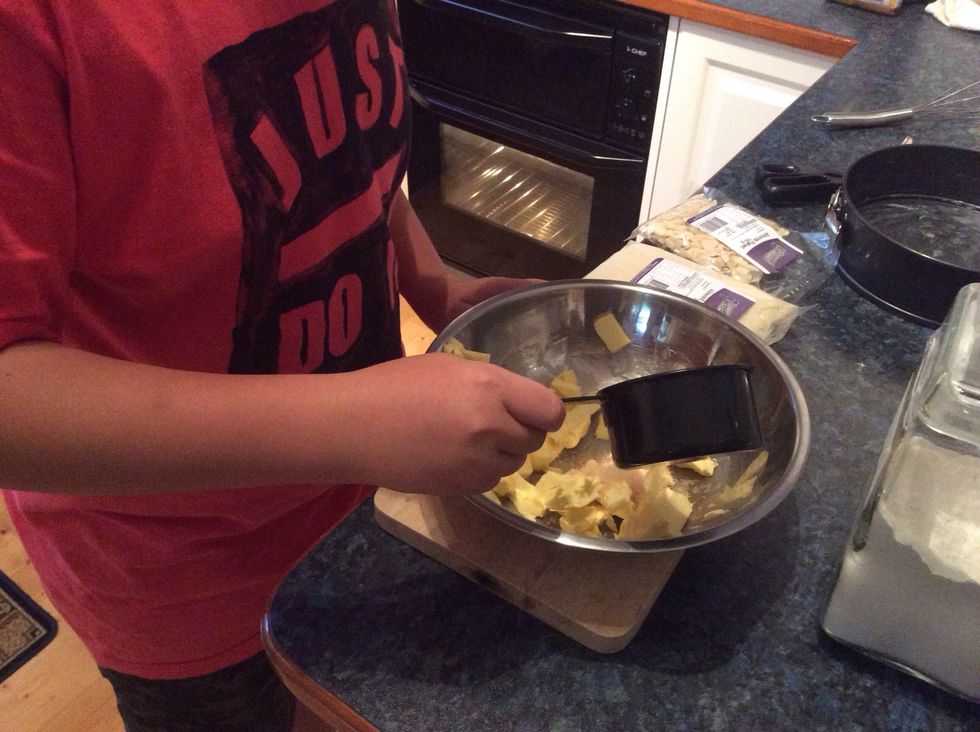 Add the butter and sugar to a bowl.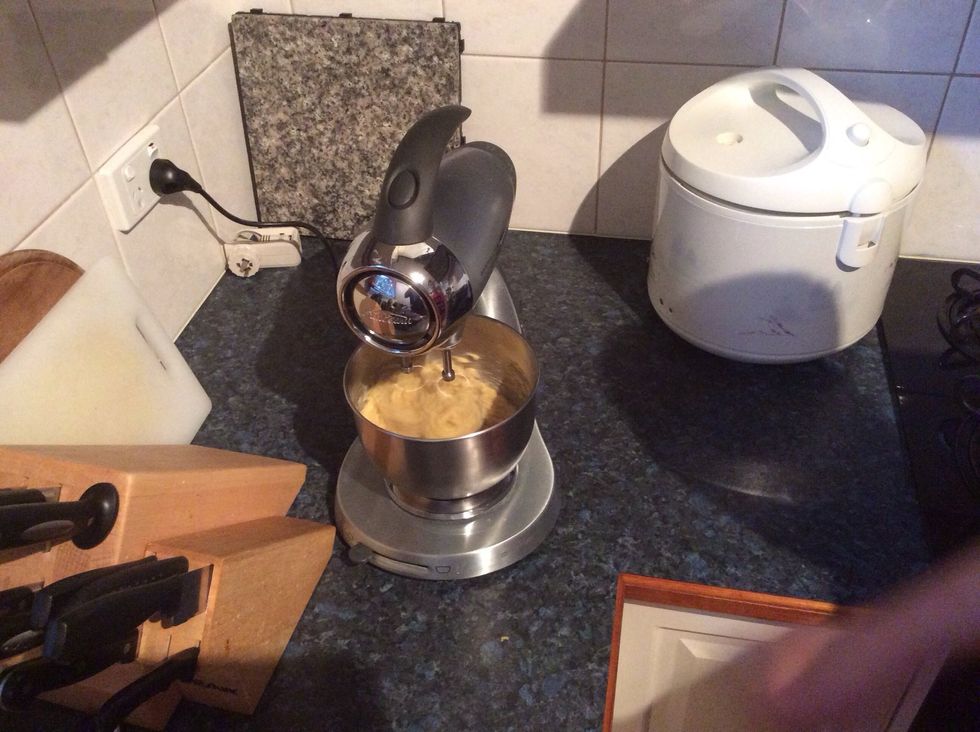 Beat together the butter and sugar till pale and fluffy. Add the eggs one at a time, beating after each addition.
Mix the flour, ground almonds, cinnamon and salt together.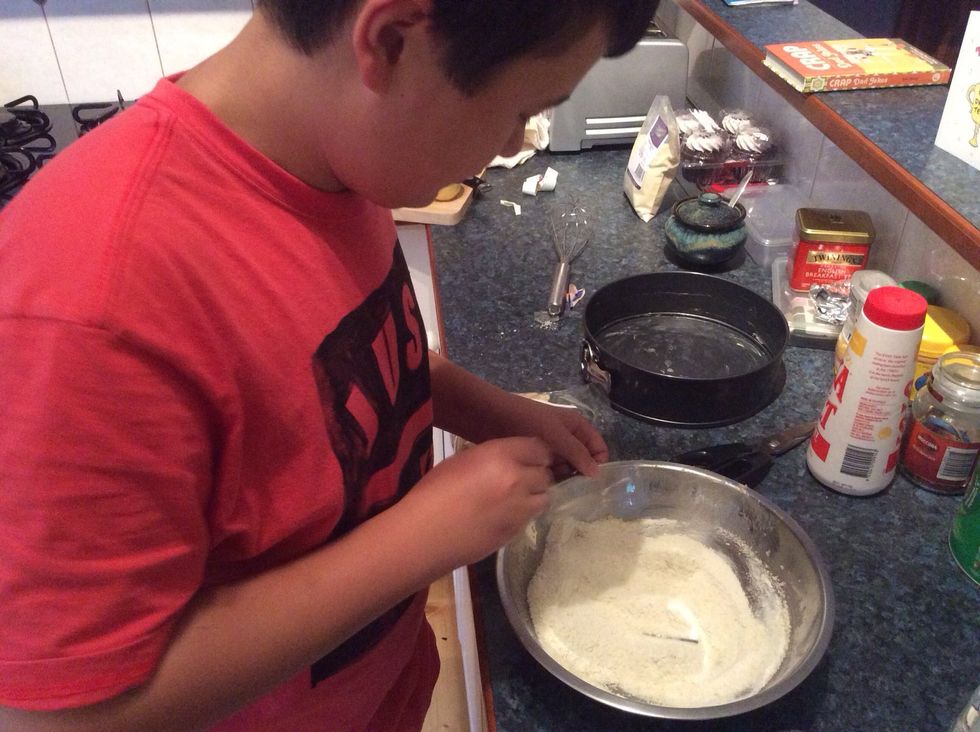 Gently stir into the butter mixture till smooth.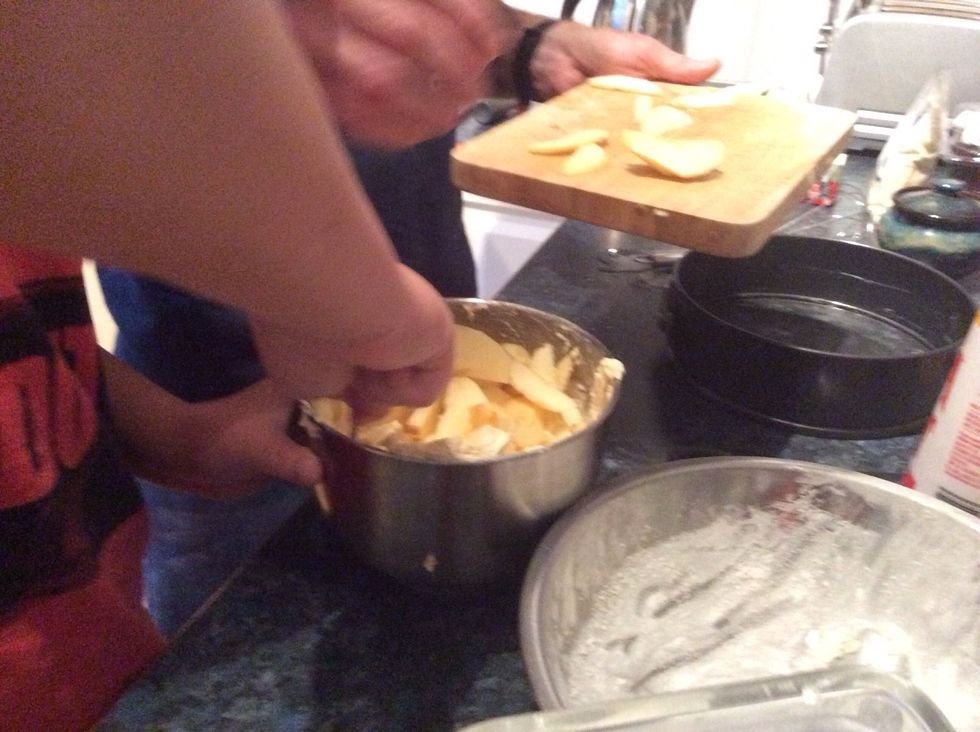 Fold in the chopped apples.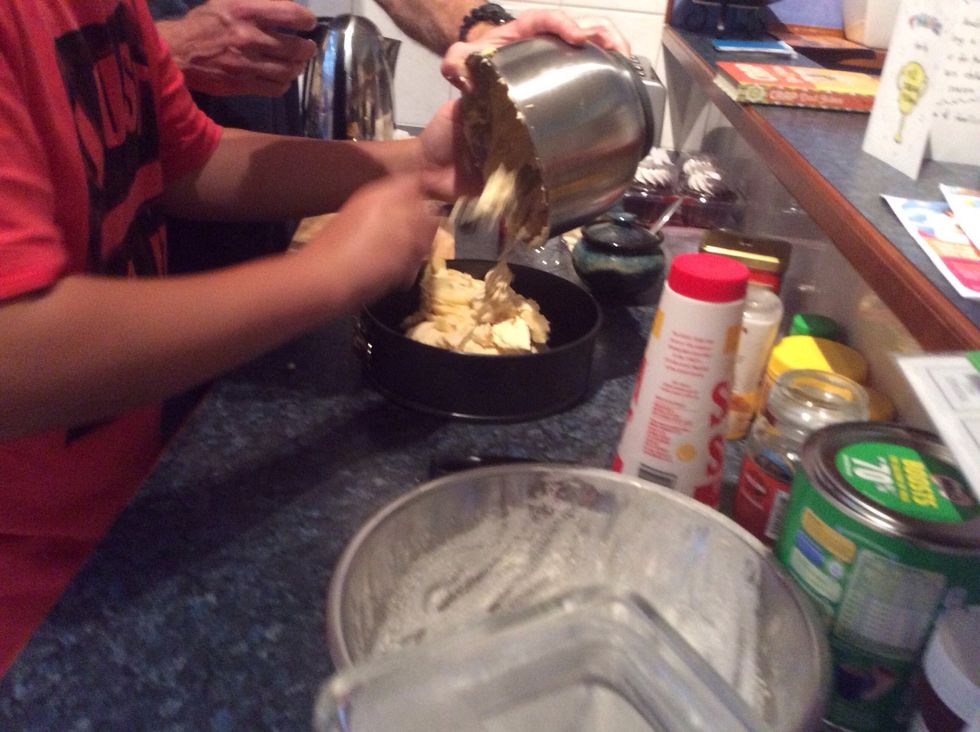 Spoon mixture into prepared tin. Sprinkle with flaked almonds over the top.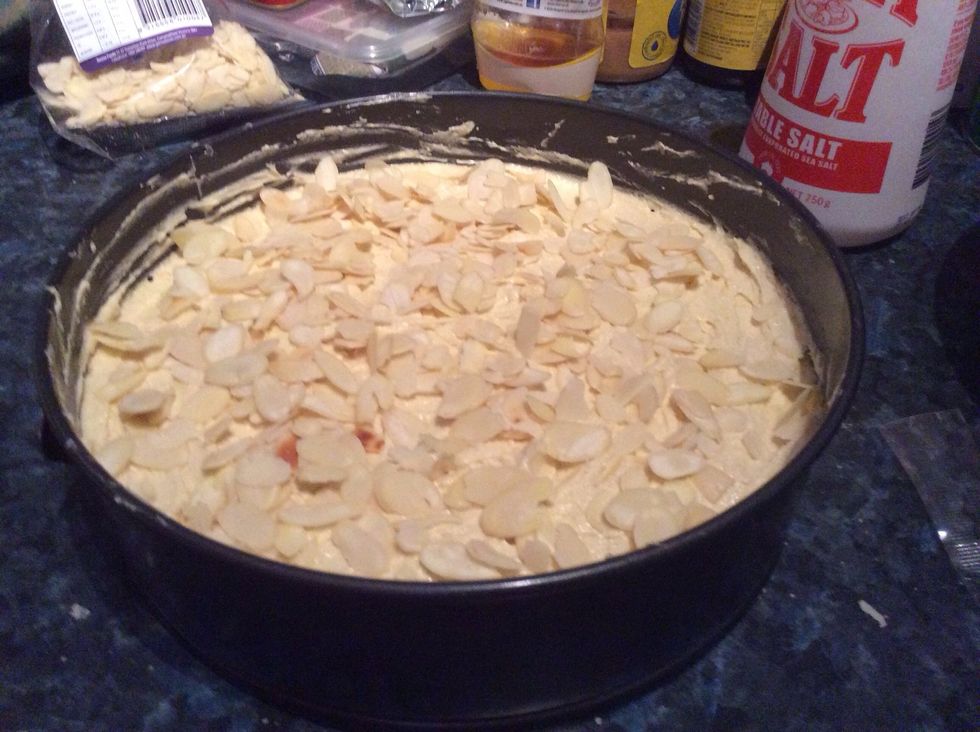 Here it is before going in the oven. Bake in the preheated oven for 20 to 30 minutes, or until golden brown and a knife inserted in the centre comes out clean.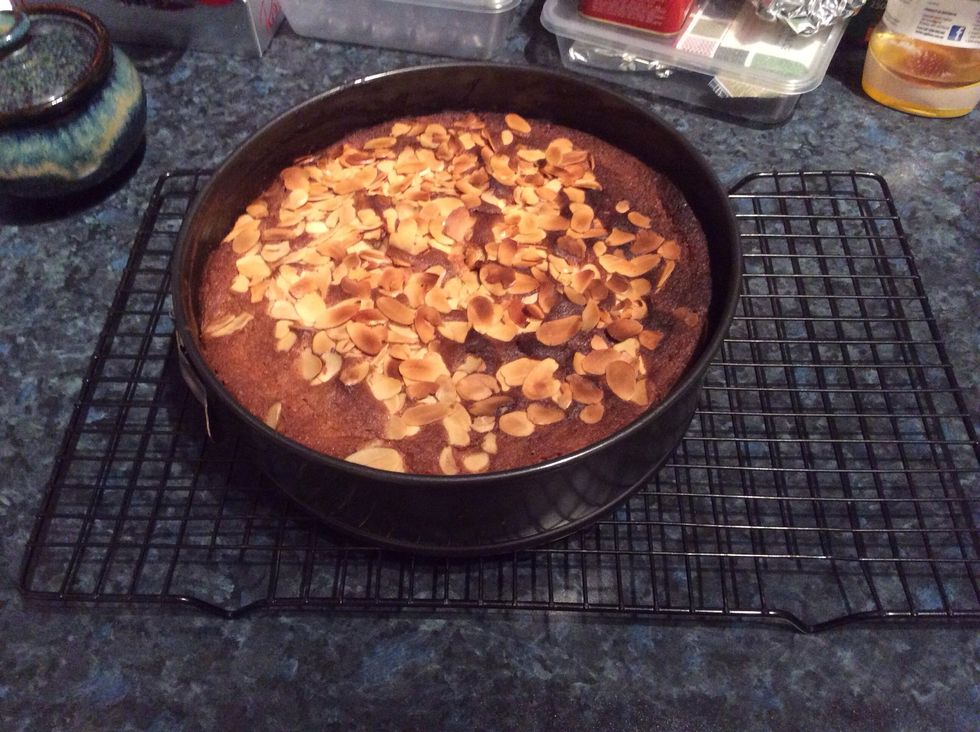 Here it is after. Serve warm with cream, custard or ice cream.
170.0g Softened Butter
150.0g Caster Sugar
90.0g Self Raising Flour
90.0g Ground Almonds
1.0 Handful of Faked Almonds
1.0tsp Ground Cinnamon (optional)
1.0pch Salt
3.0 Apples- Chopped, Peeled and Cored
3.0 Eggs
2.0 Bowls
1.0 Baking Tin
1.0 Chopping Board
1.0 Whisk
1.0 Electric mix-master