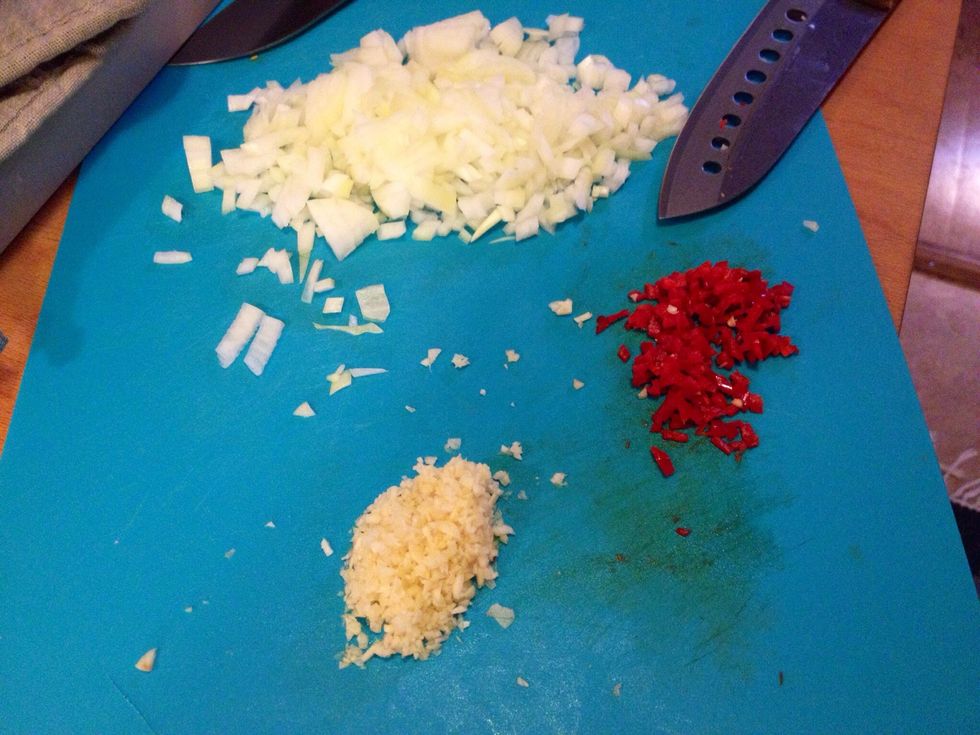 Chop the onion, the chili and the garlic.
Soften the onion, garlic and chili in some oil.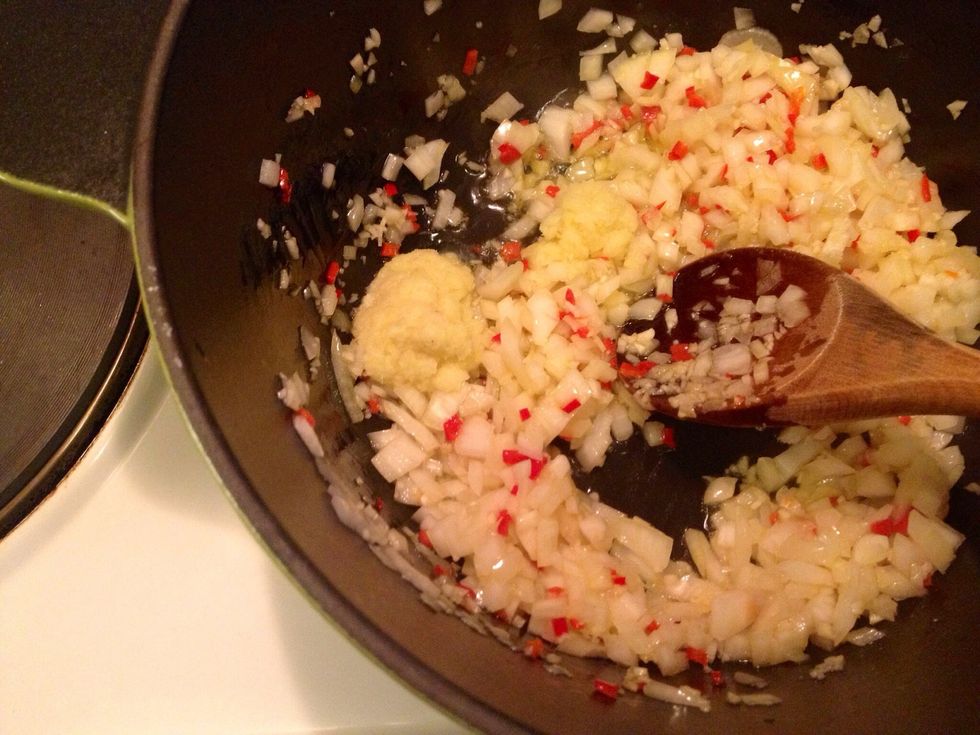 Add the grated ginger.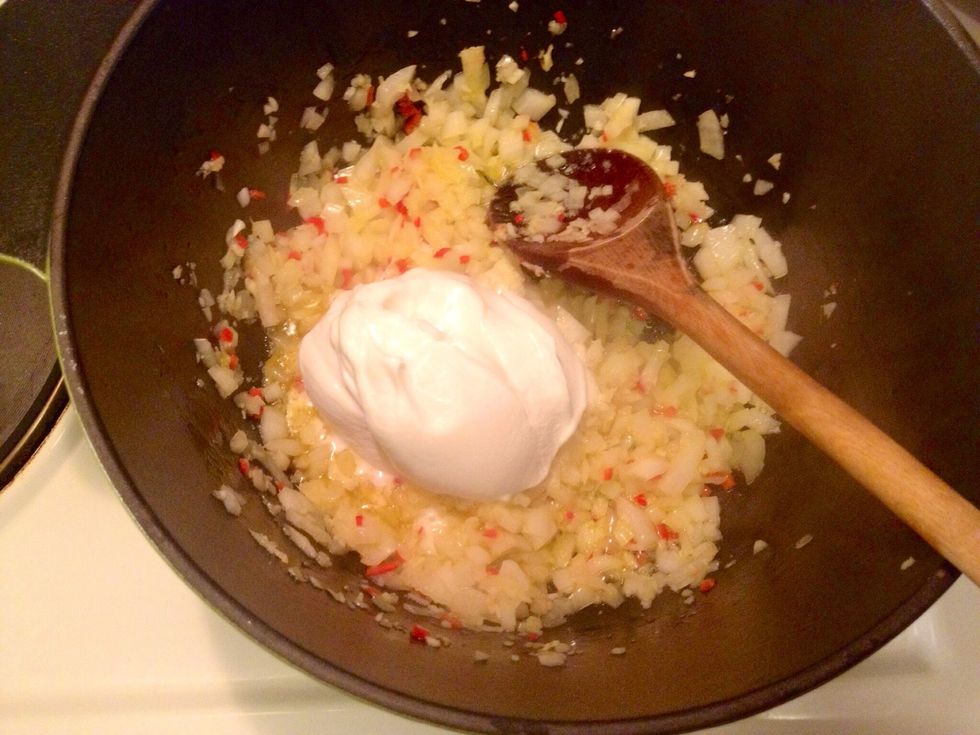 Add the coconut milk...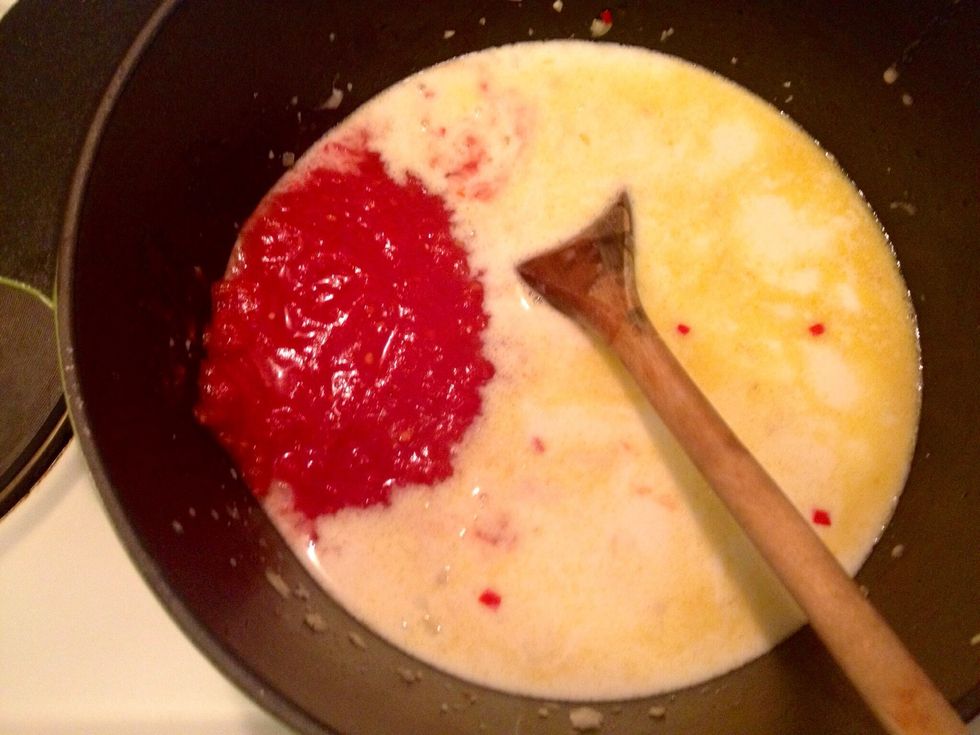 ..and the canned tomatoes.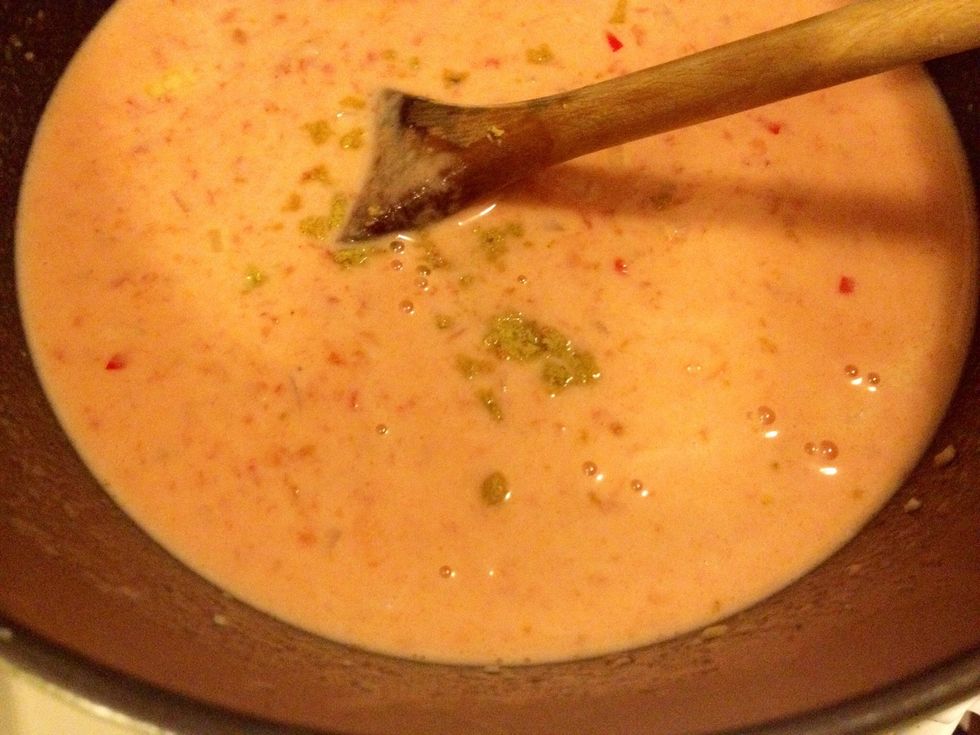 Aldo add a stock cube.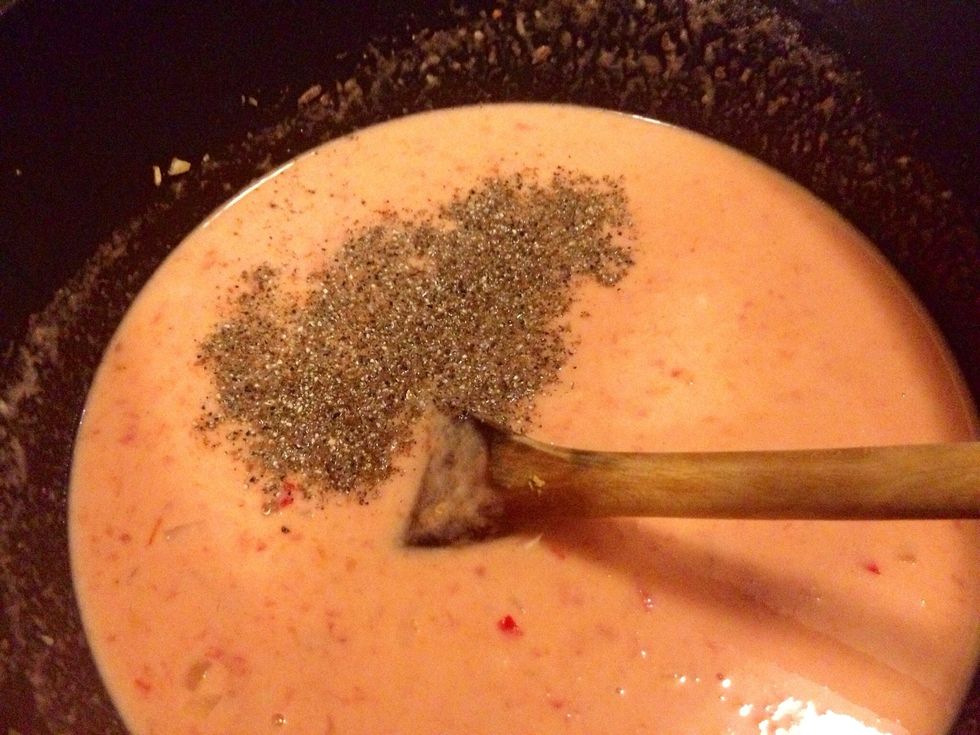 Add the cardamon..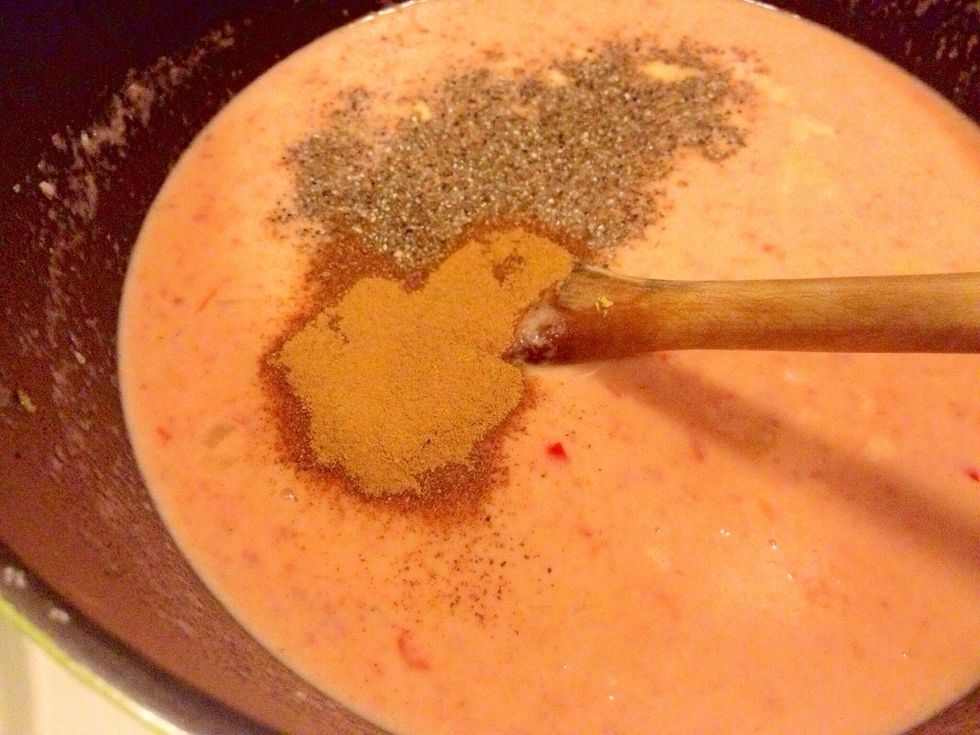 ..as well as the cinnamon..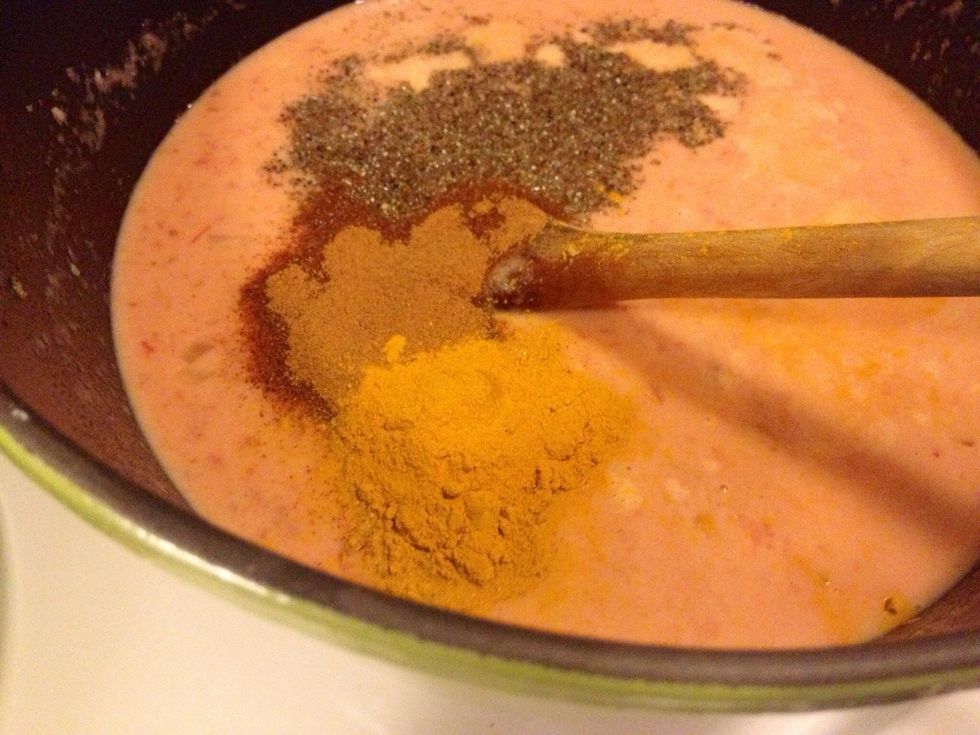 ..and the turmeric powder.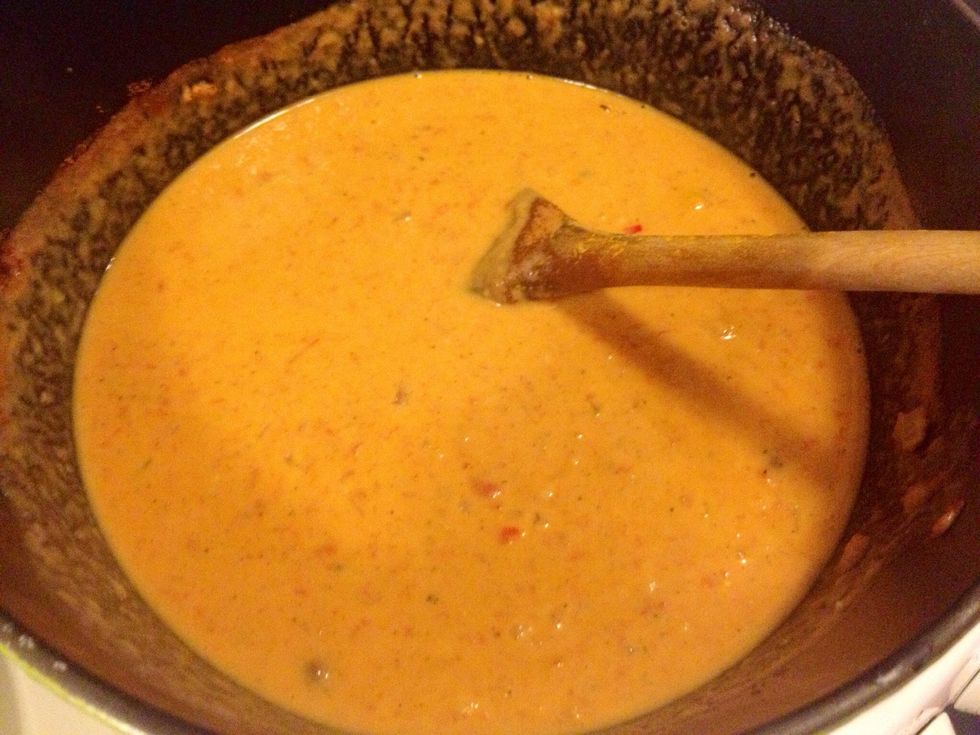 Stir.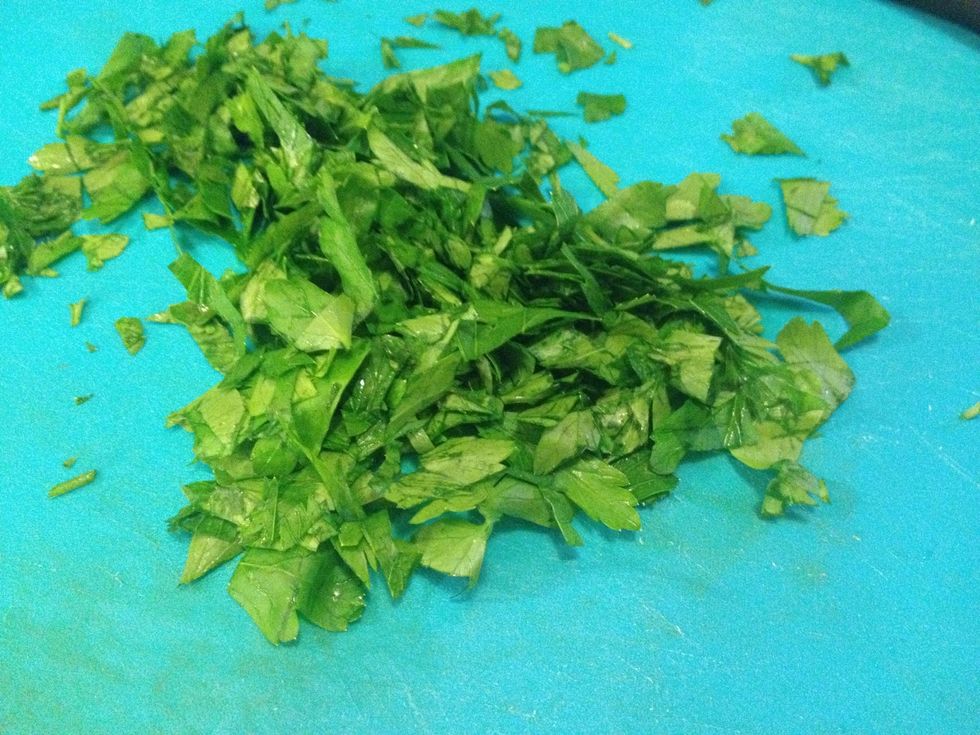 Chop some cilantro or flat parsley to sprinkle on top when serving.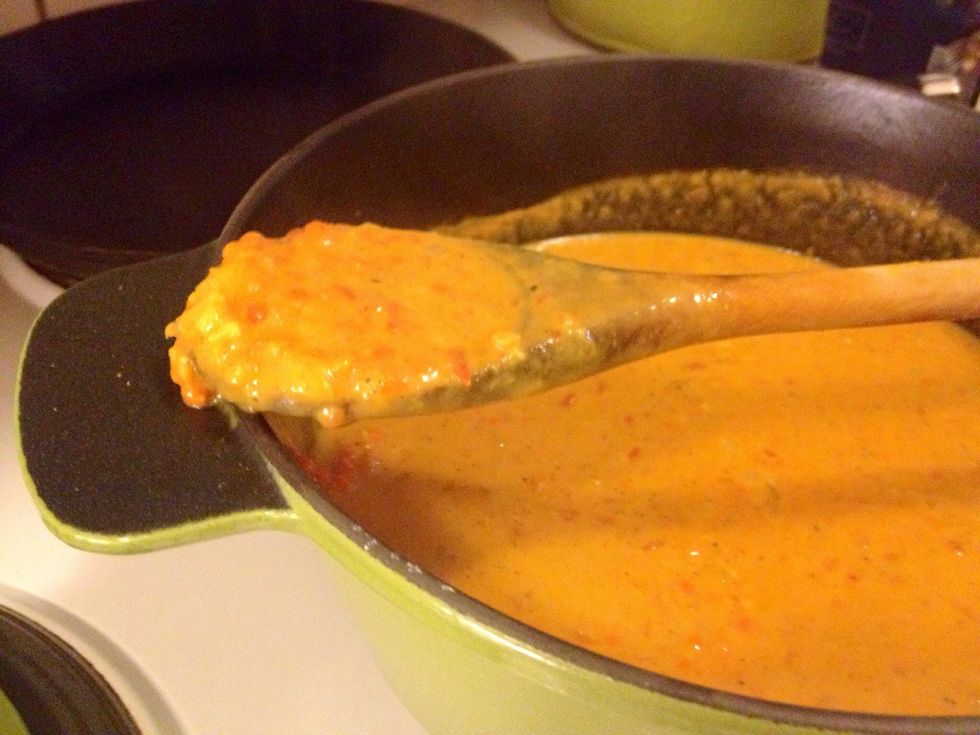 Add the lentils, and boil for 10 minutes or until the lentils are ready.
My phone died so there are no photos of the final steps but since this soup tasted so great I still wanted to share this guide with you!
Add the fresh spinach, salt and black pepper. Stir and serve with the cilantro/flat parsley on top.
This soup is packed with good things for you so try it!
1.0 Onion
3.0 Garlic cloves
1.0 Red chili
1.0Tbsp Grated ginger
2.0Tbsp Olive oil
1.0tsp Cinnamon
1.0tsp Cardamom
3.0tsp Turmeric
400.0g Canned chopped tomatoes
1.0 Stock cube
300.0ml Coconut milk
300.0ml Red lentils
250.0g Fresh spinach
100.0ml Water
Cilantro or flat parsley
Karin Siöö
Lives in Sweden. Gets inspiration from trips, blogs & international students I meet at work.