Fold the paper in half horizontally and unfold.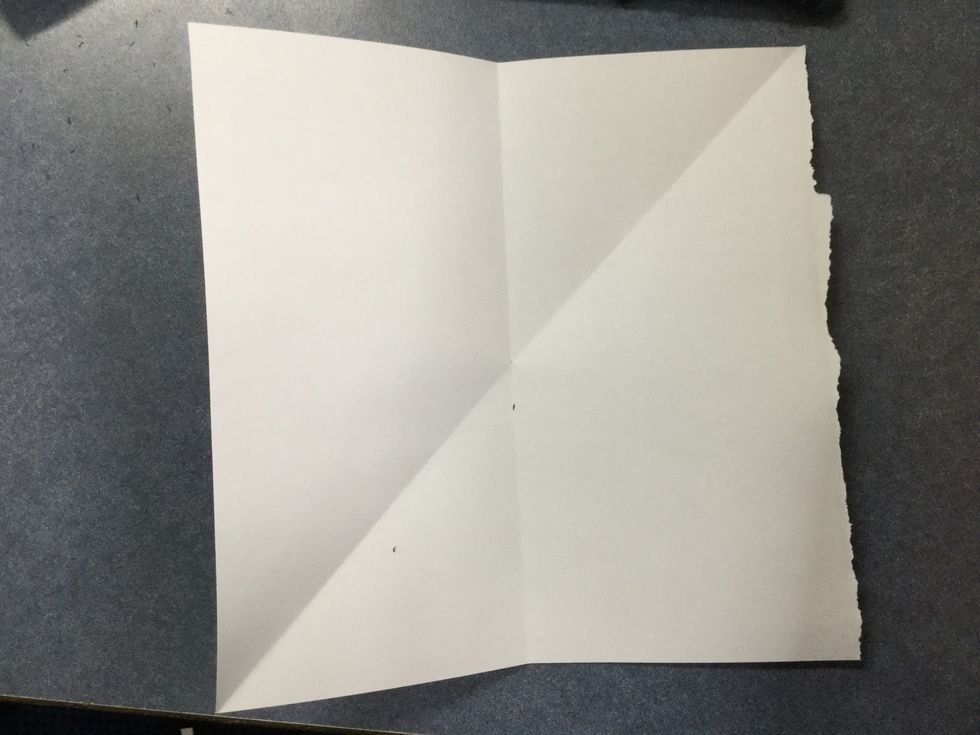 Cupboard fold to the centre as shown.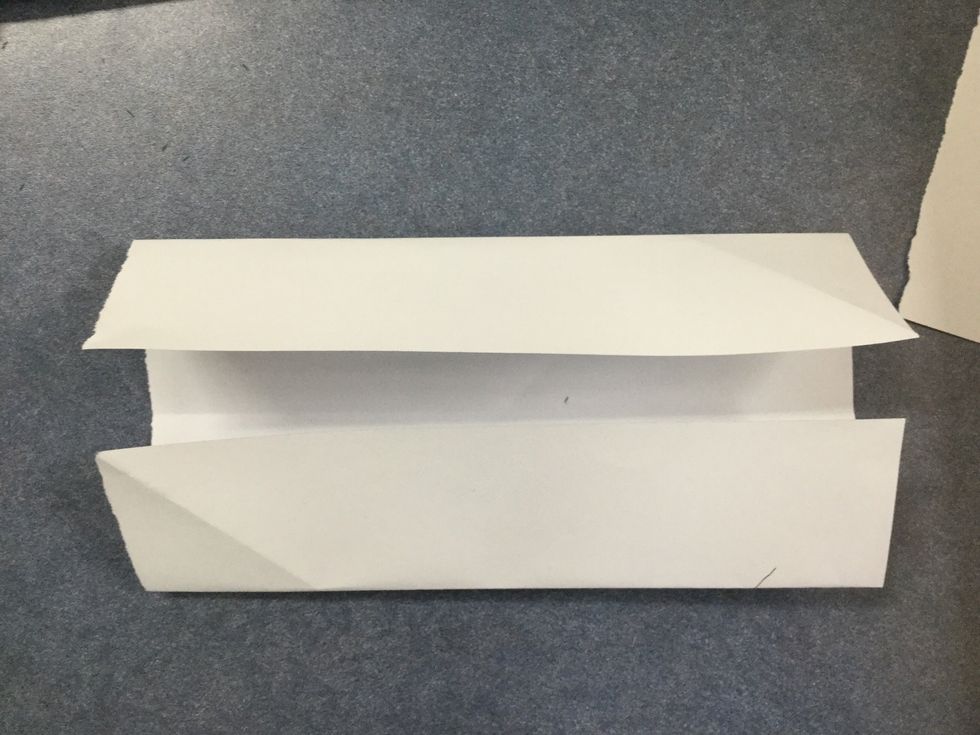 Fold the corners ALMOST to the centre.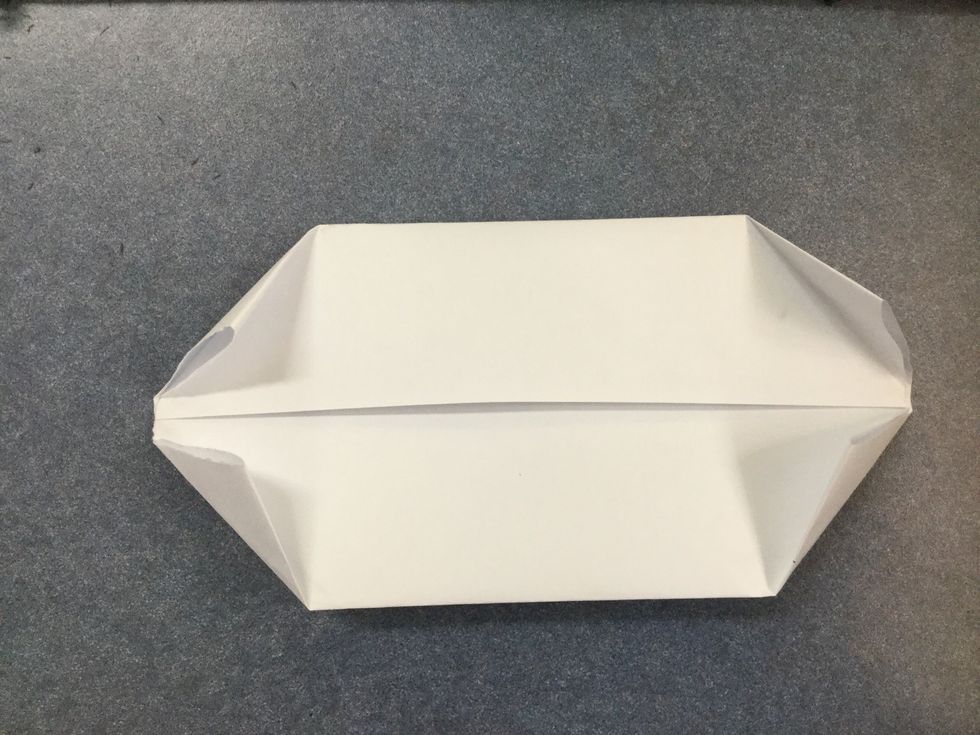 Fold the remaining bits over the corners as shown.
Fold it out from the middle a bit.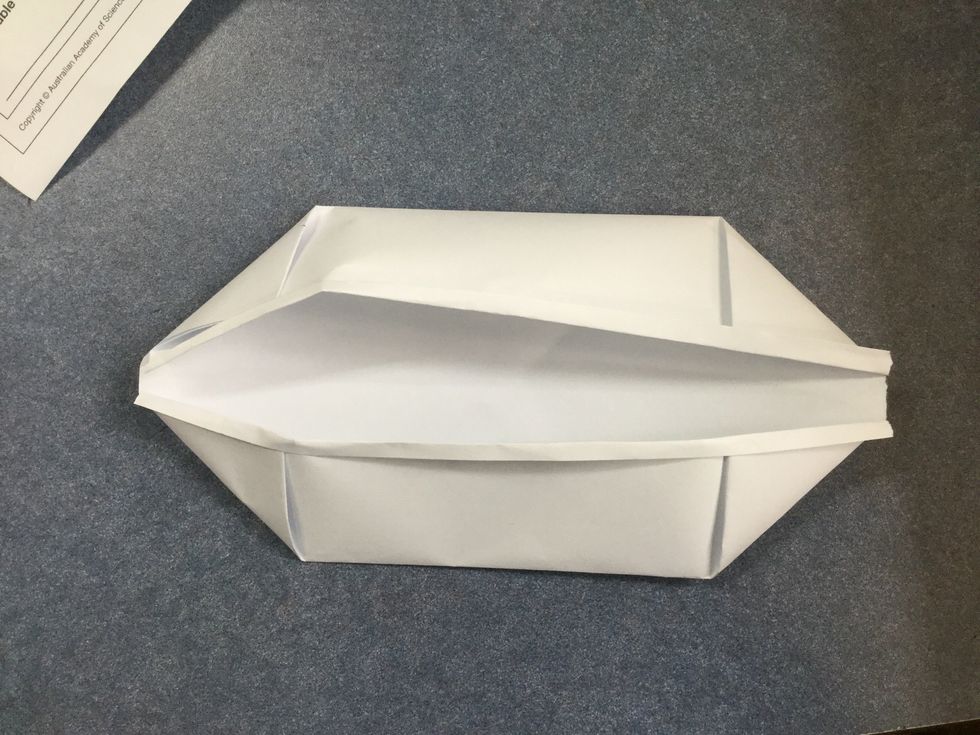 Fold it out until it takes the shape of a box.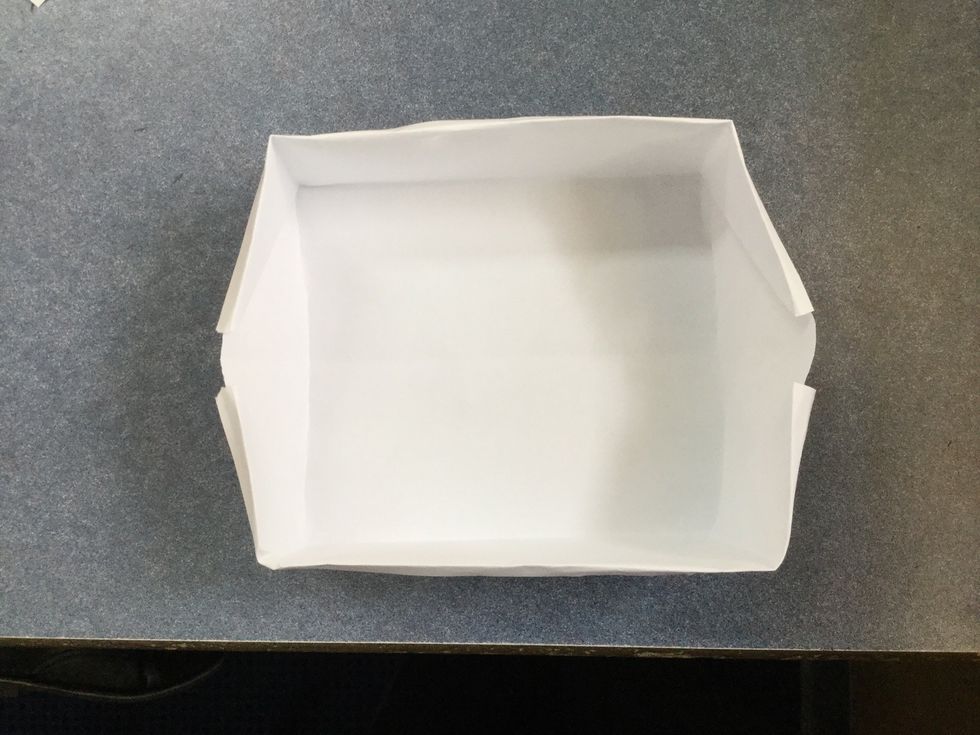 Your box is now complete. Make some use of it. You could use it to hold some stationary.