How to make angry birds, evil pigs nail art
As promised I've created the angry birds evil pigs :) Please follow me for more designs and always request other designs :)
14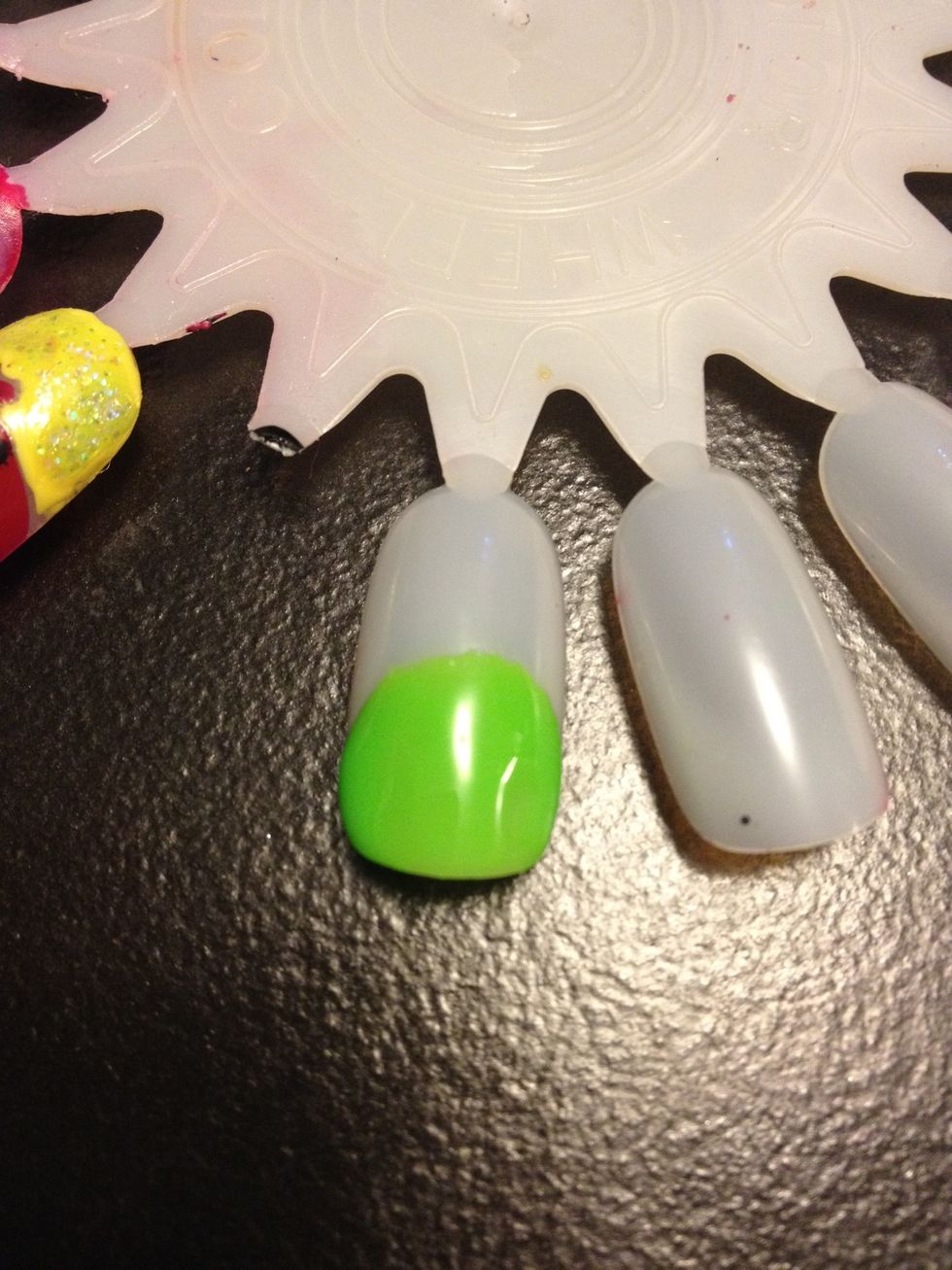 Start off with a green oval covering the tip of the nail.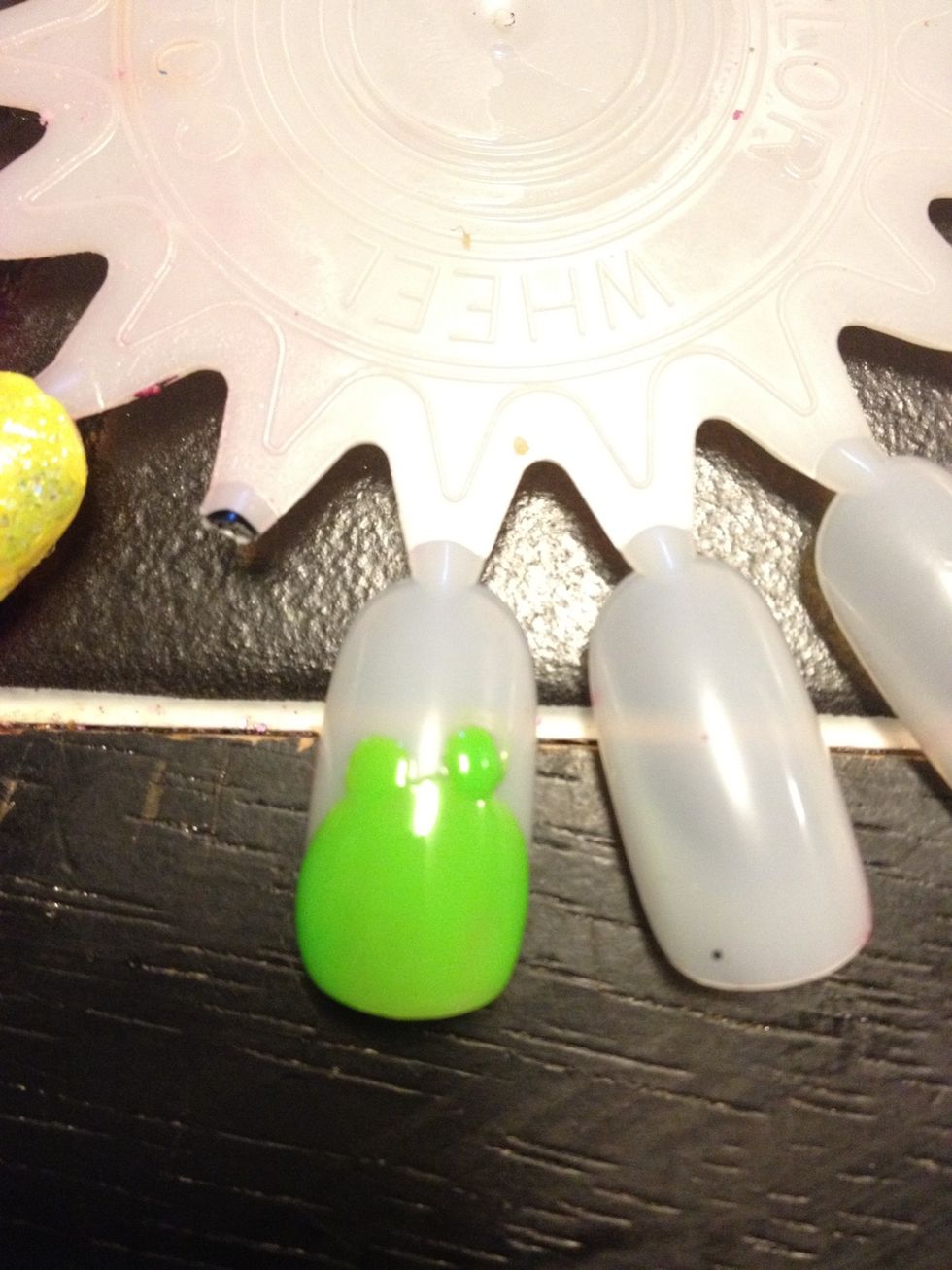 Use a dotting tool to add two ears. One is bigger then the other :)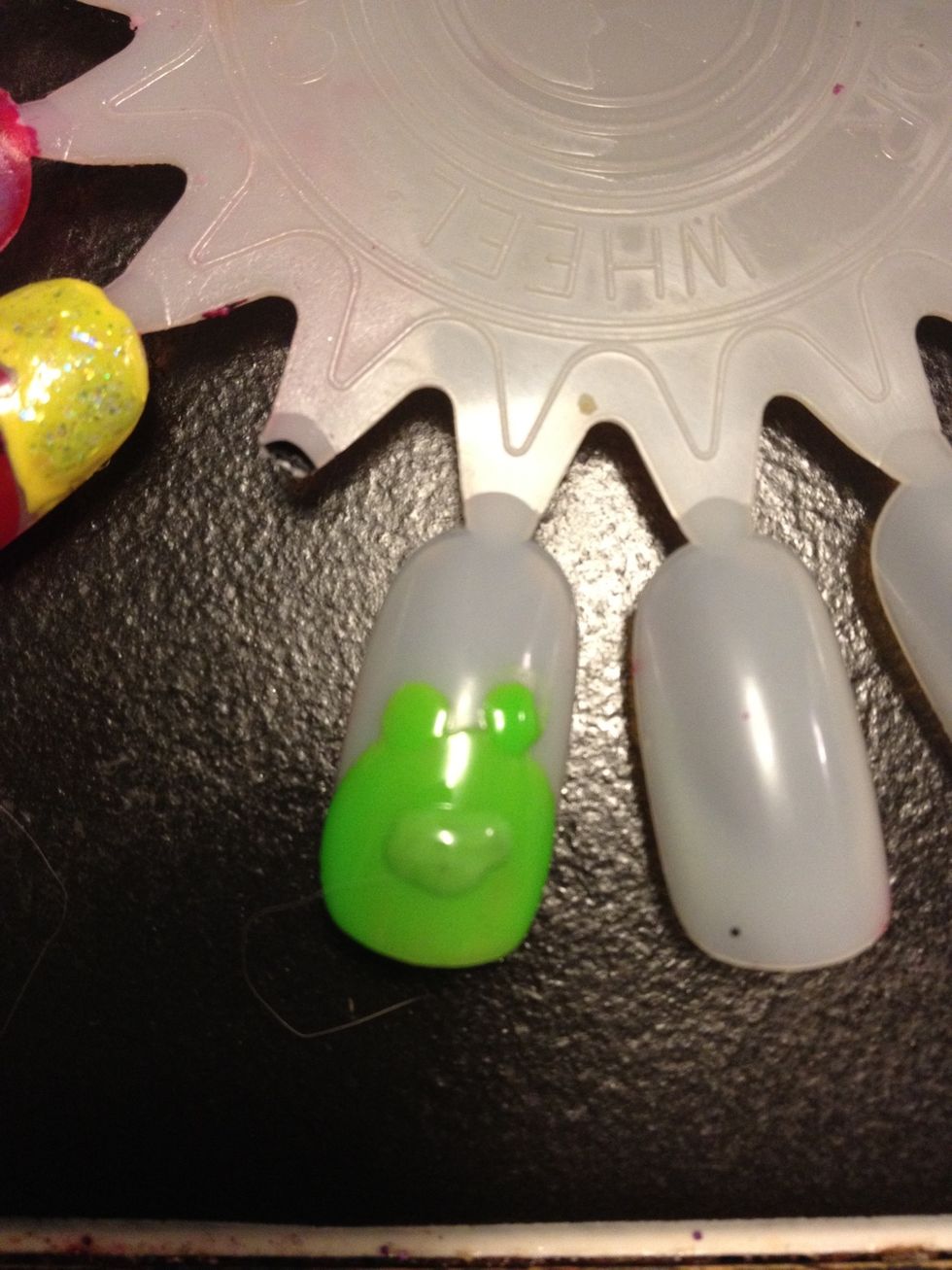 Take a lighter green to make his nose and mouth. You create it by doing one big oval and a smaller one underneath. I didn't have a lighter green so I mixed it with white polish for a lighter green :)
Take a dotting tool and make two eyes on the sides of the nose.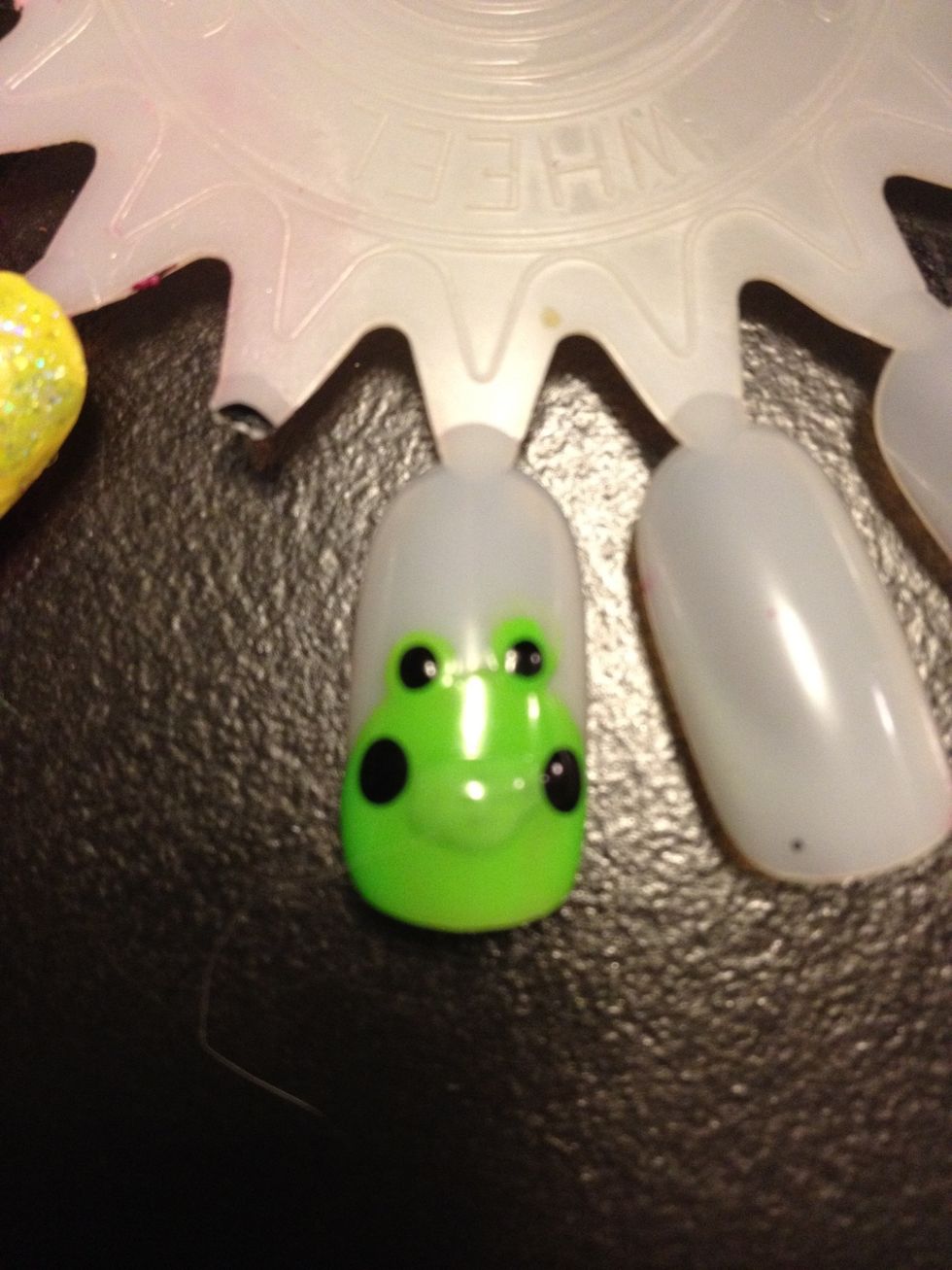 Create two small dots within the ears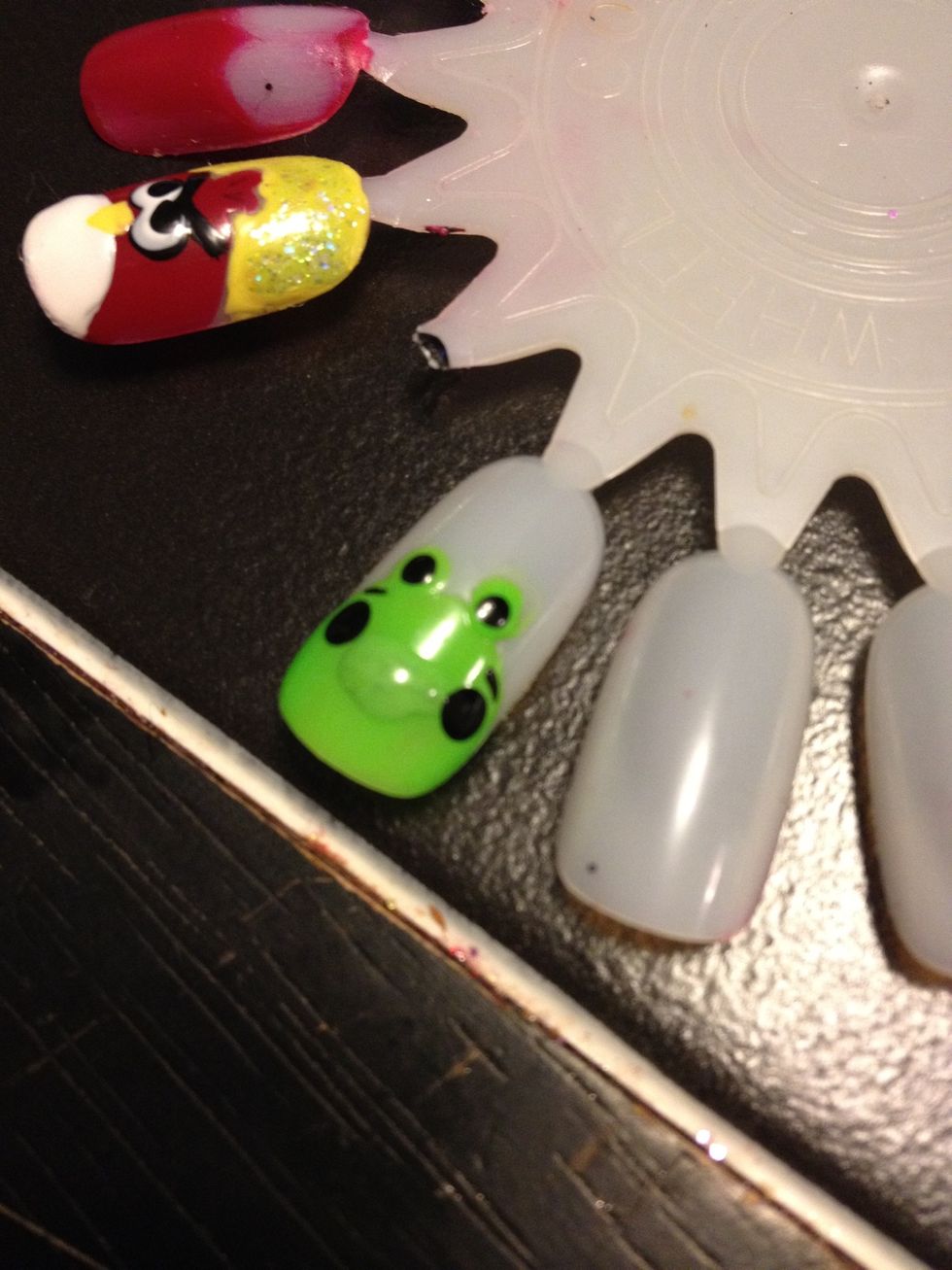 Take a small paintbrush or Striper and create his eyebrows..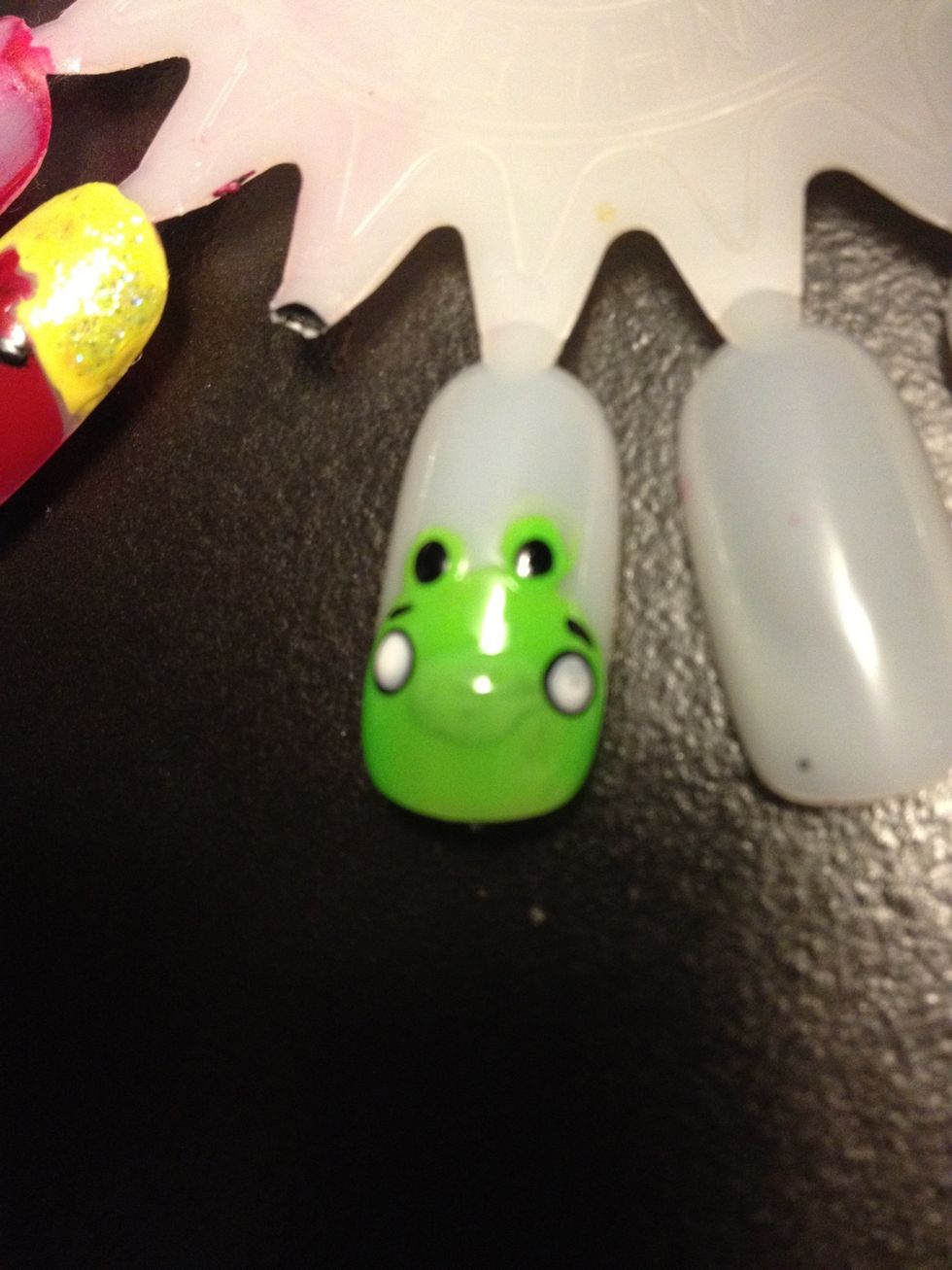 Place two white dots on his eyes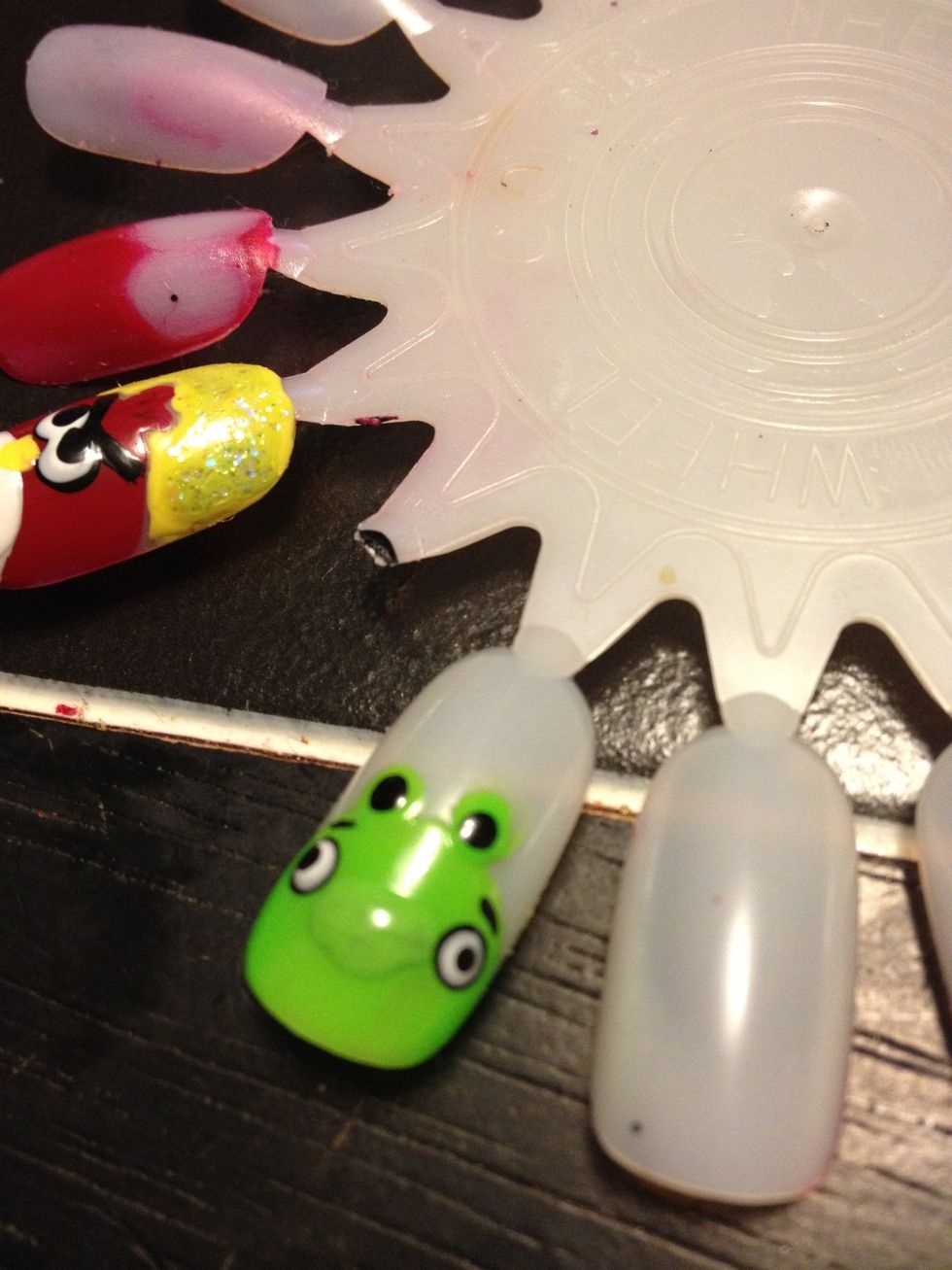 And two black dots within the white dots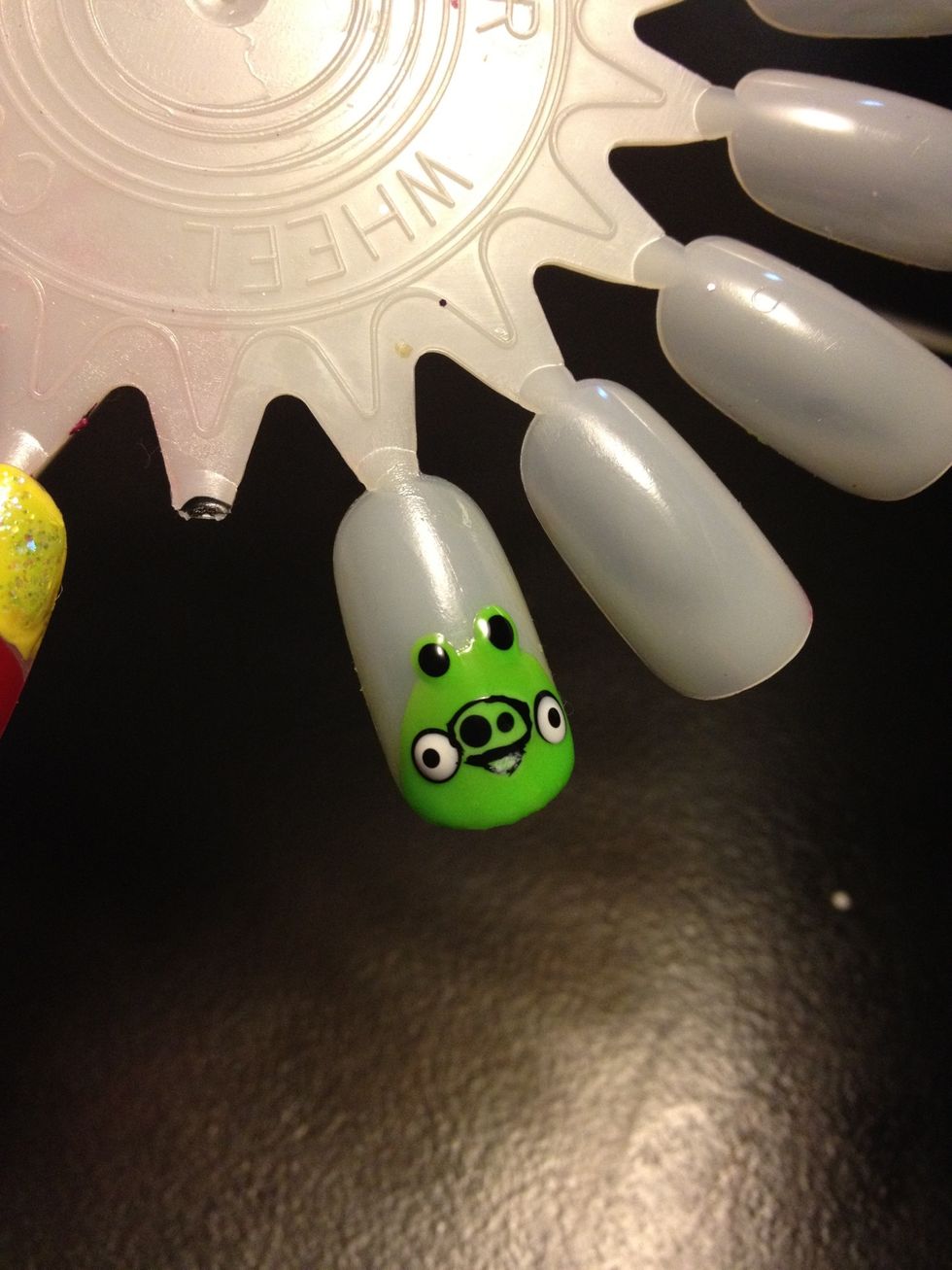 Outline his nose and mouth And add nostrils. One is bigger then the other.
Your angry bird is ready for combat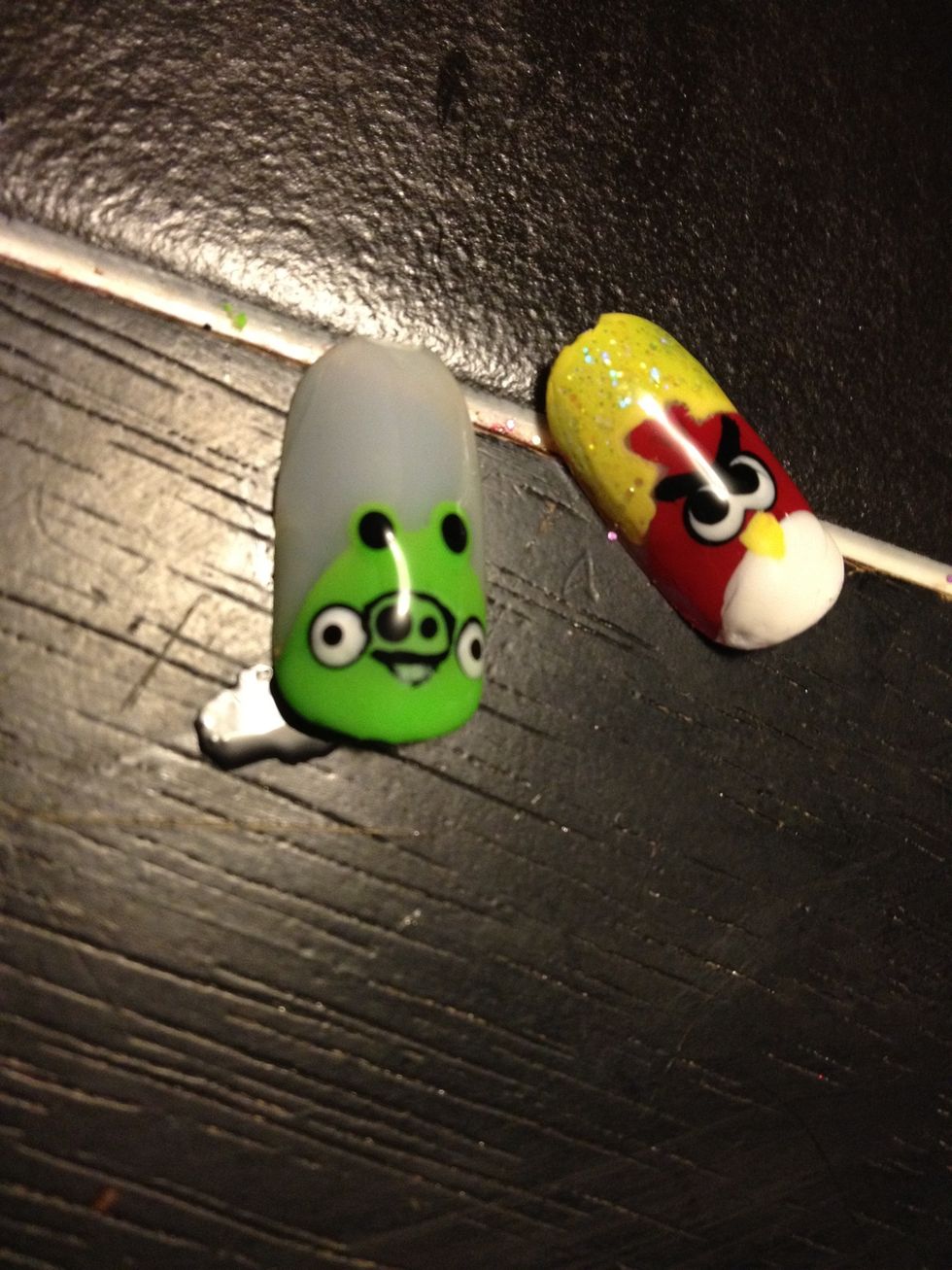 Add a top coat if you wish :)
1.0 Green polish
1.0 Black polish
1.0 White polish
1.0 Light green polish
1.0 Topcoat
1.0 Dotting tool
1.0 Paint brush
Fabulocity By Jessica
Follow my Instagram @fabulocitynails\n\nPlease feel free to request designs and ask questions.