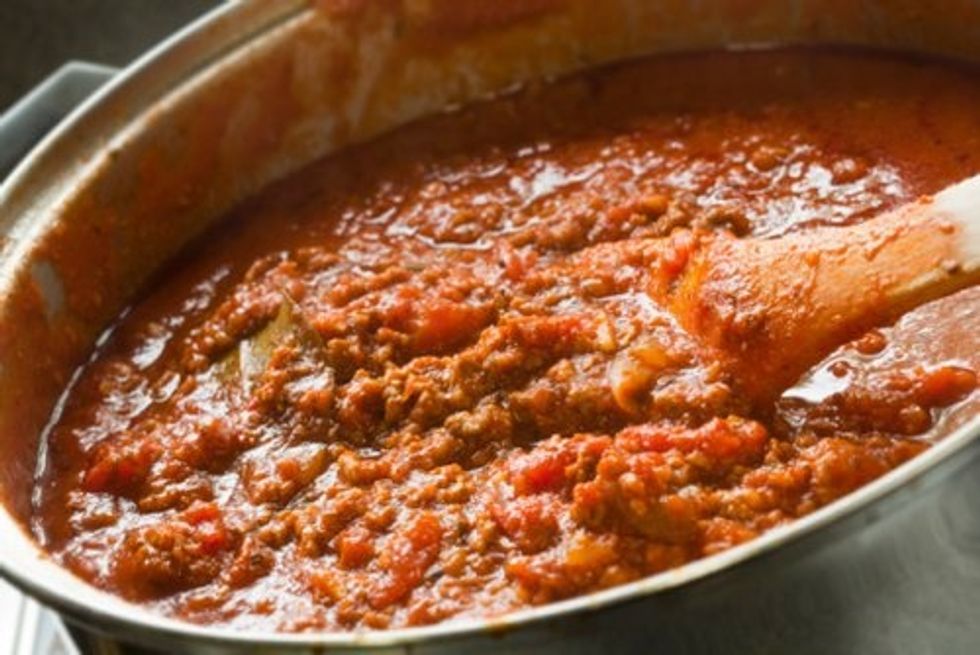 First, prepare the "ragù".
Chop onion, celery and carrot and fry them in olive oil; add the minced meat, the tomato paste, the tomato sauce, salt and pepper and the peas. Simmer for an hour. The sauce must be very dense.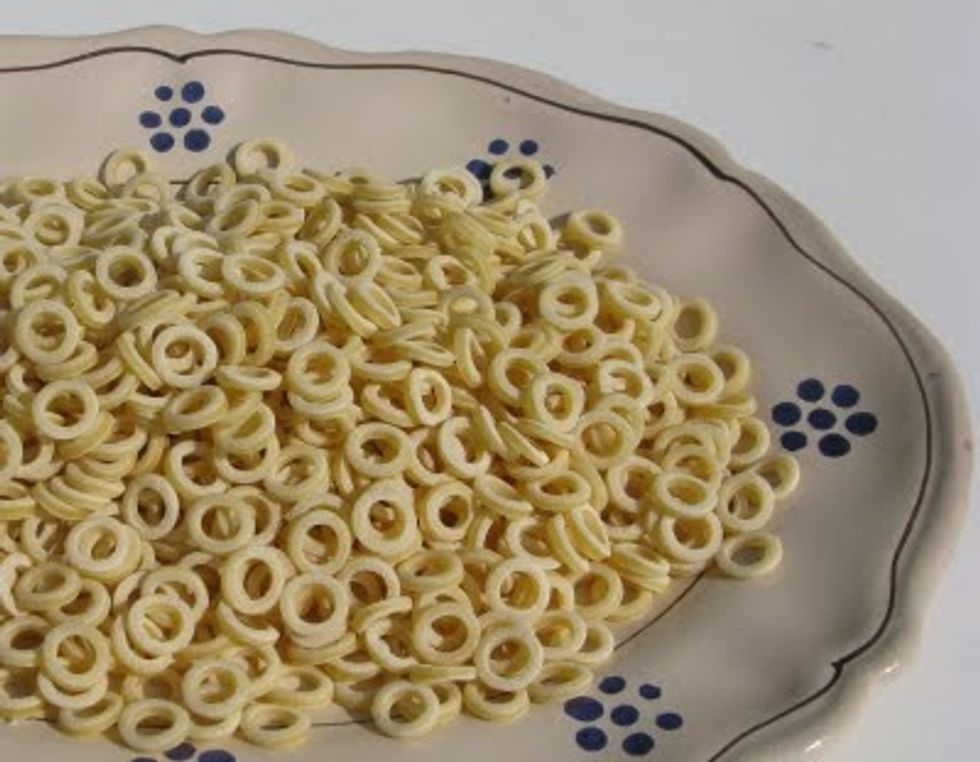 This is the pasta "anelletti" used for this dish. Cook it in boiling salted water and remove it after 7 minutes (as it will continue cooking in the oven).
Mix all the ingredients and add some grated cheese (caciocavallo, pecorino or Parmesan cheese). Meanwhile pre-heat the oven to 180 degrees.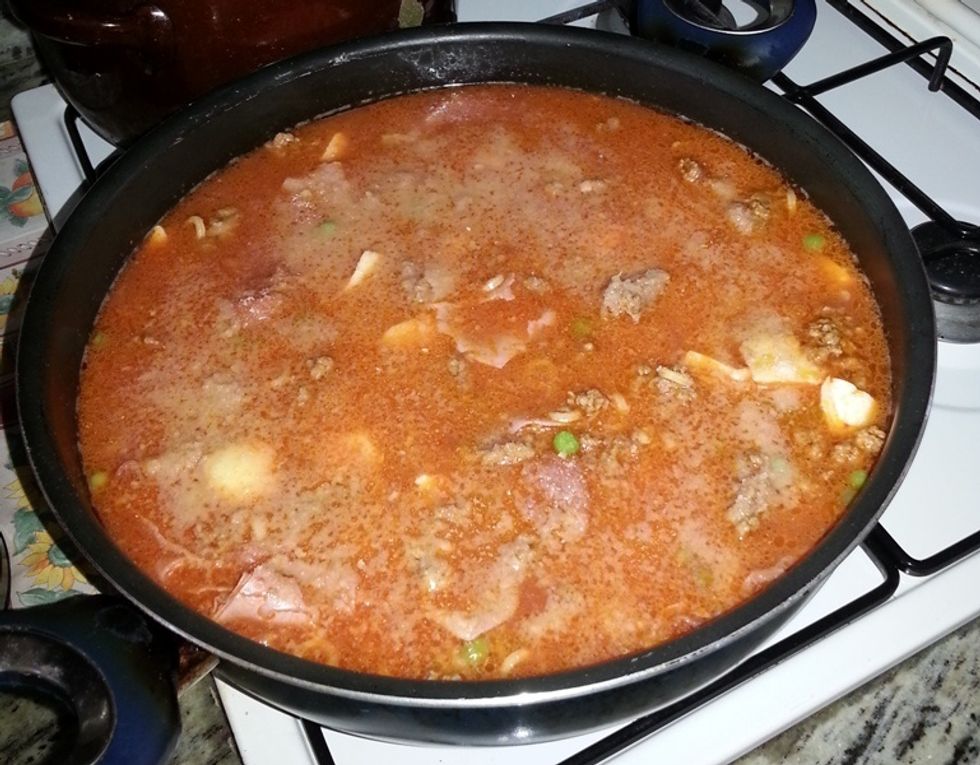 Pour half of the anelletti-sauce mixture in the mold of a baking pan, cover with pieces of mozzarella or smoked cheese, pour the remaining anelletti and sprinkle with breadcrumbs.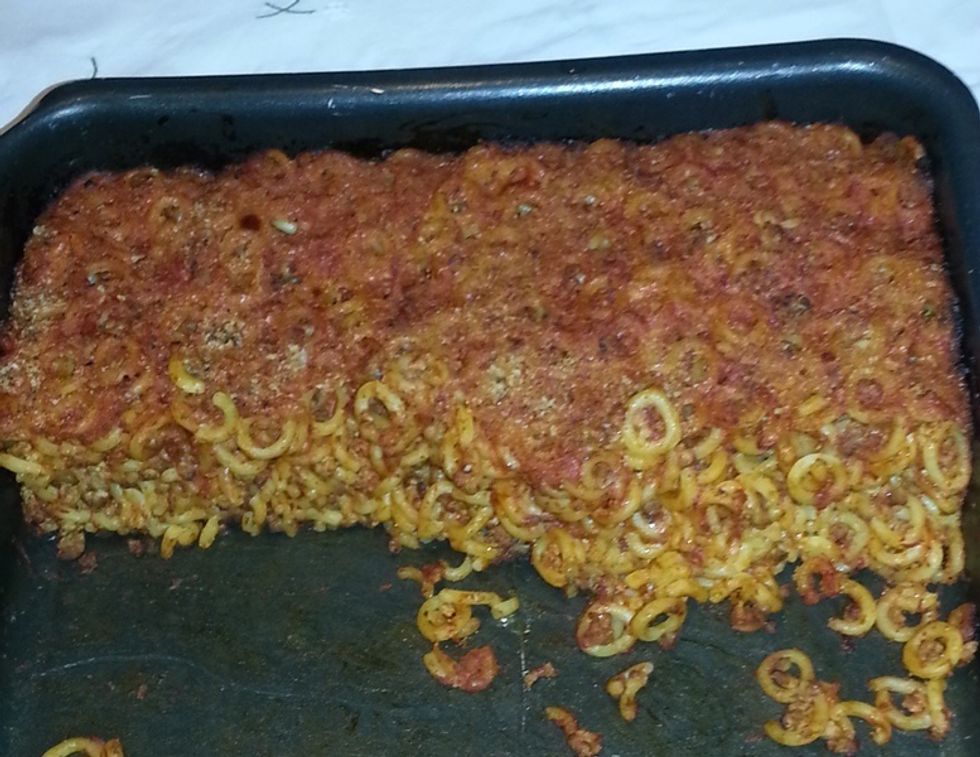 Bake 30-40 minutes or until golden brown on the surface. Remove from oven, let it cool a bit and serve.
500.0g minced beef
500.0Tbsp tomato sauce
1.0 carrot
1.0 celery
1.0 onion
1.0Tbsp tomato concentrate paste
1.0pch salt and pepper
200.0g frozen or fresh peas