A delicious sweet heat jelly, it sounds weird but it tastes good. Eat it on a cracker or however you like. Add a little cream cheese on a cracker and top with this jelly!
45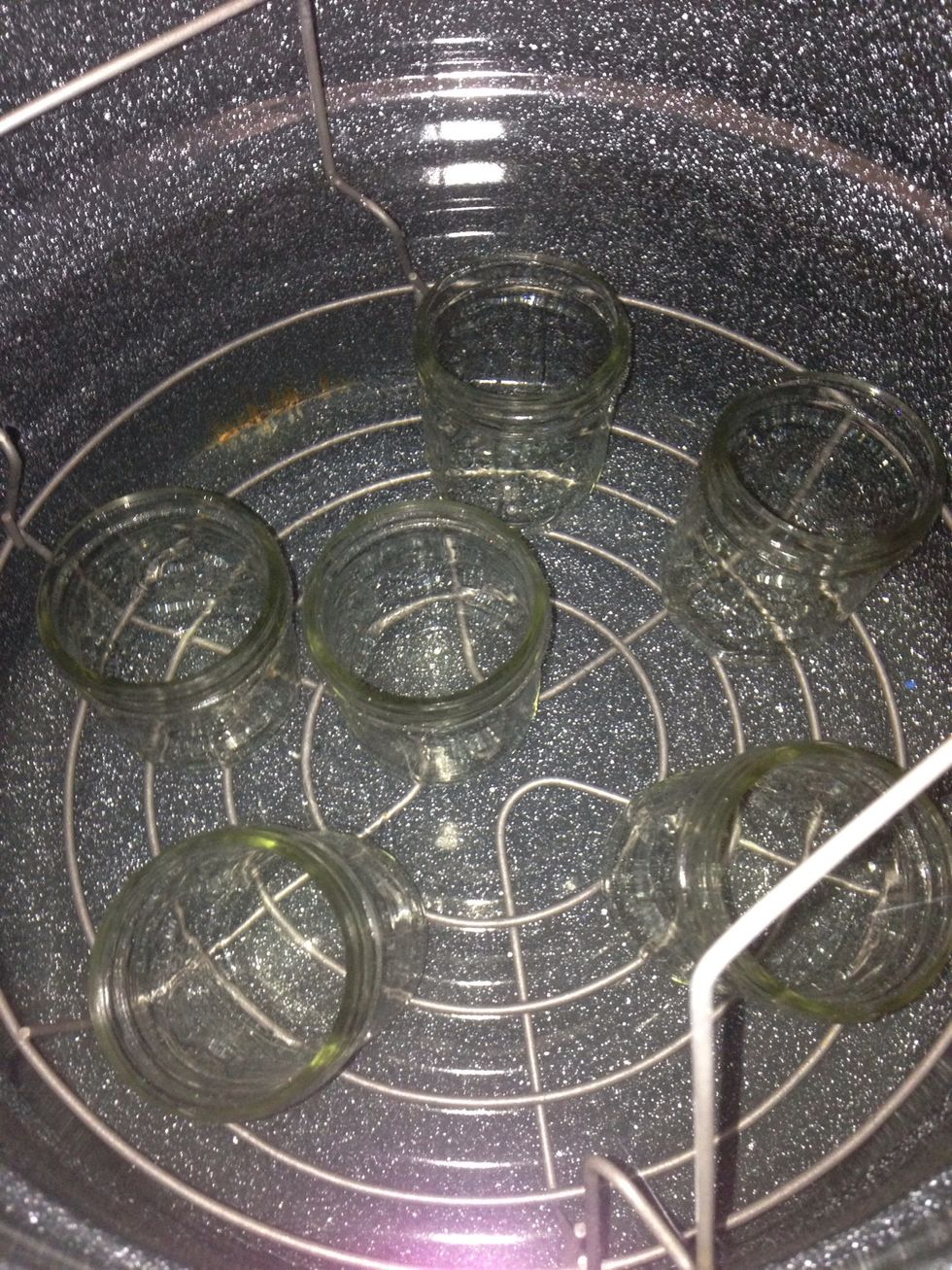 Prepare mason jars, place them in large pot covering with water and bring to a boil for 10 minutes to sterilize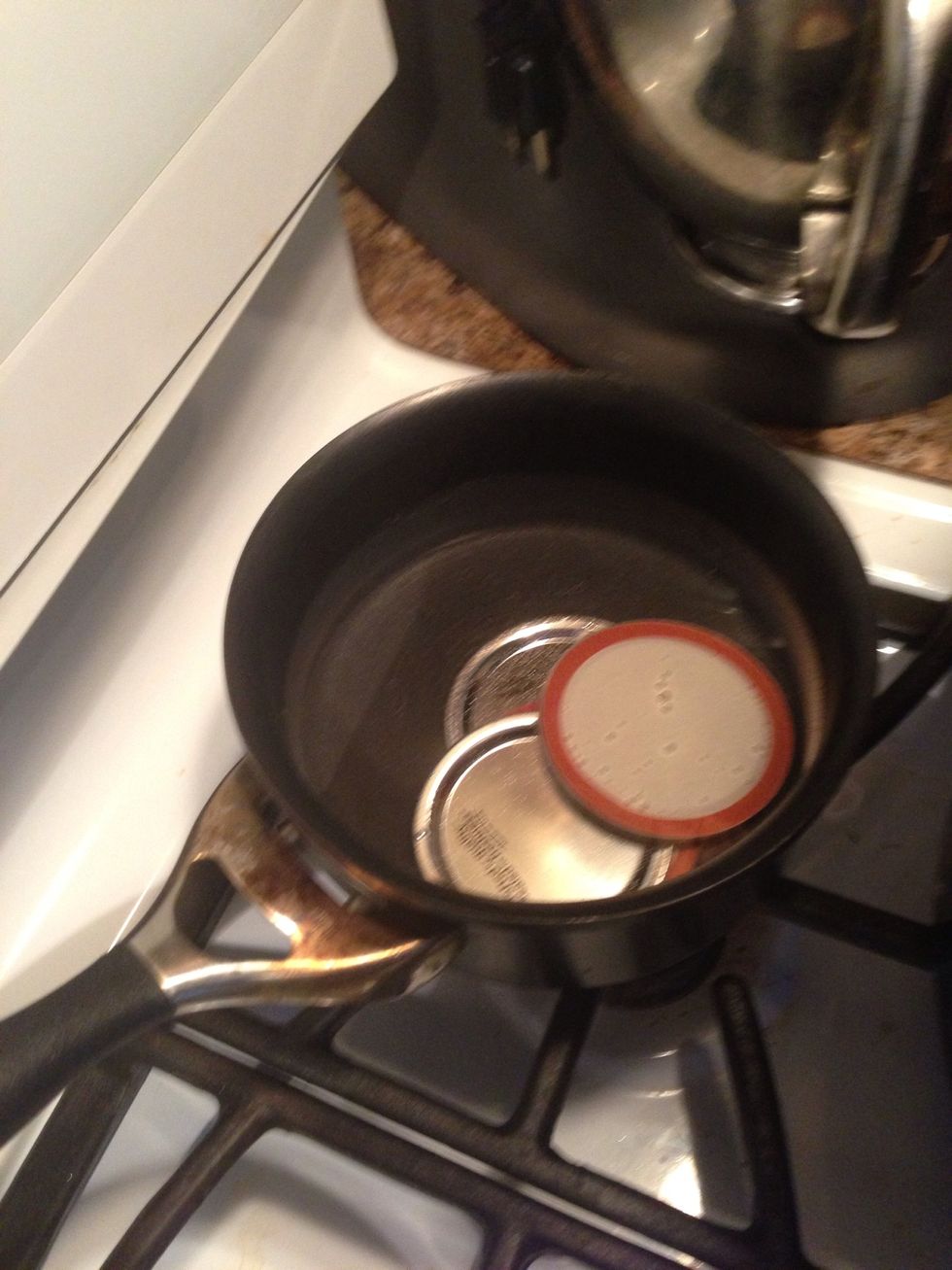 Heat lids but do not boil or it will damage the orange seal. Put them on low and they should be ready by the time you need them.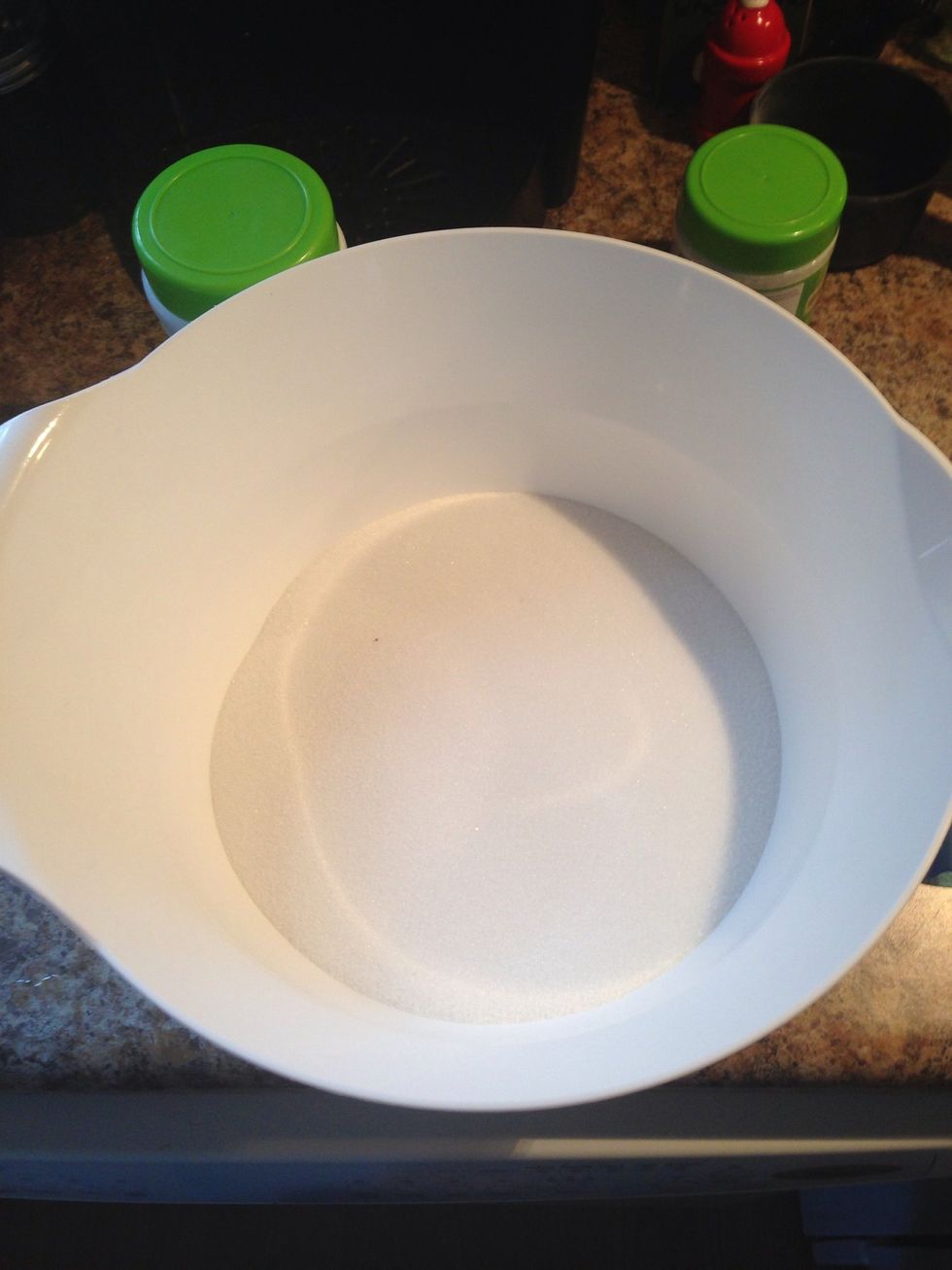 Get sugar ready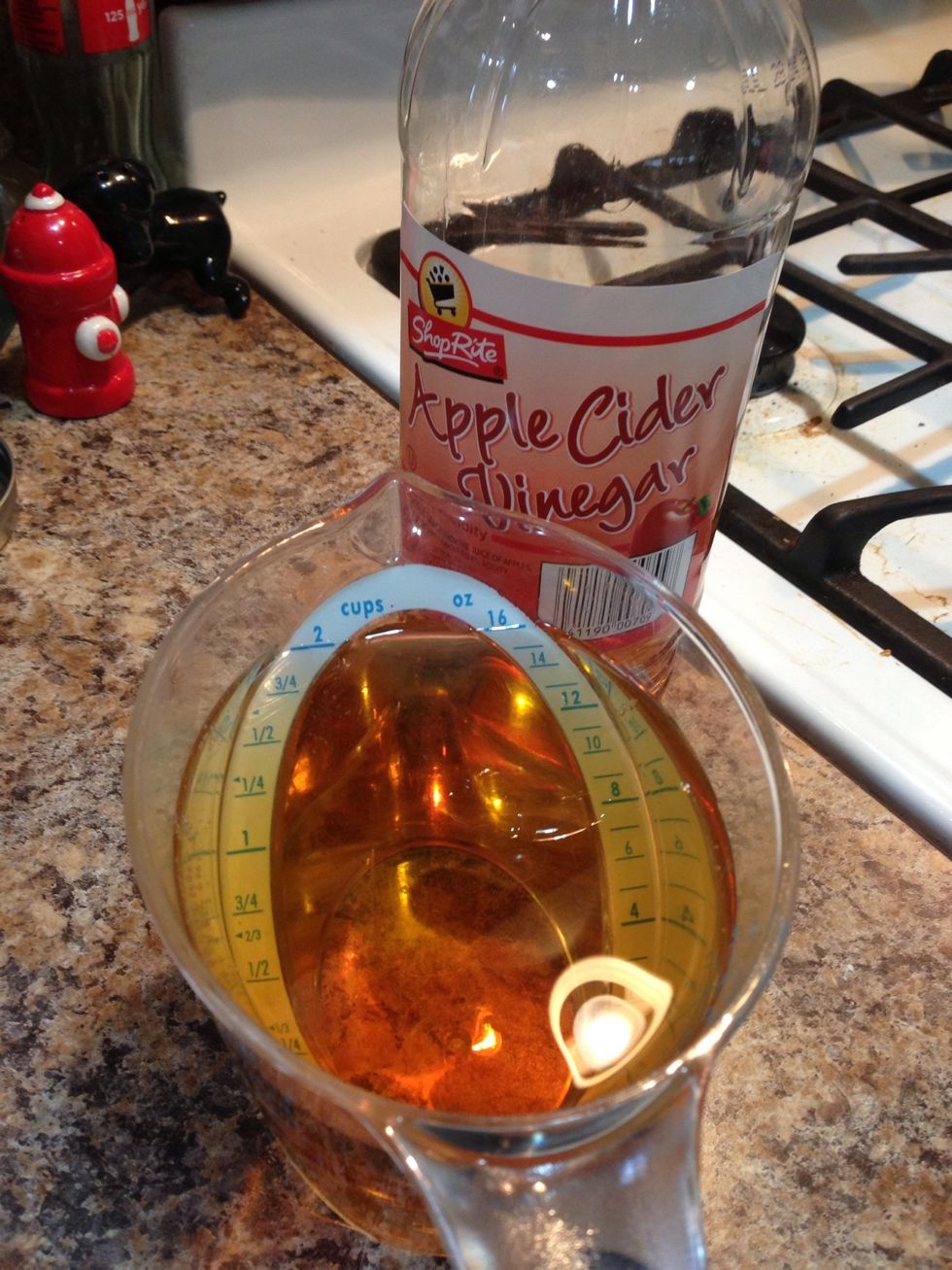 Get vinegar ready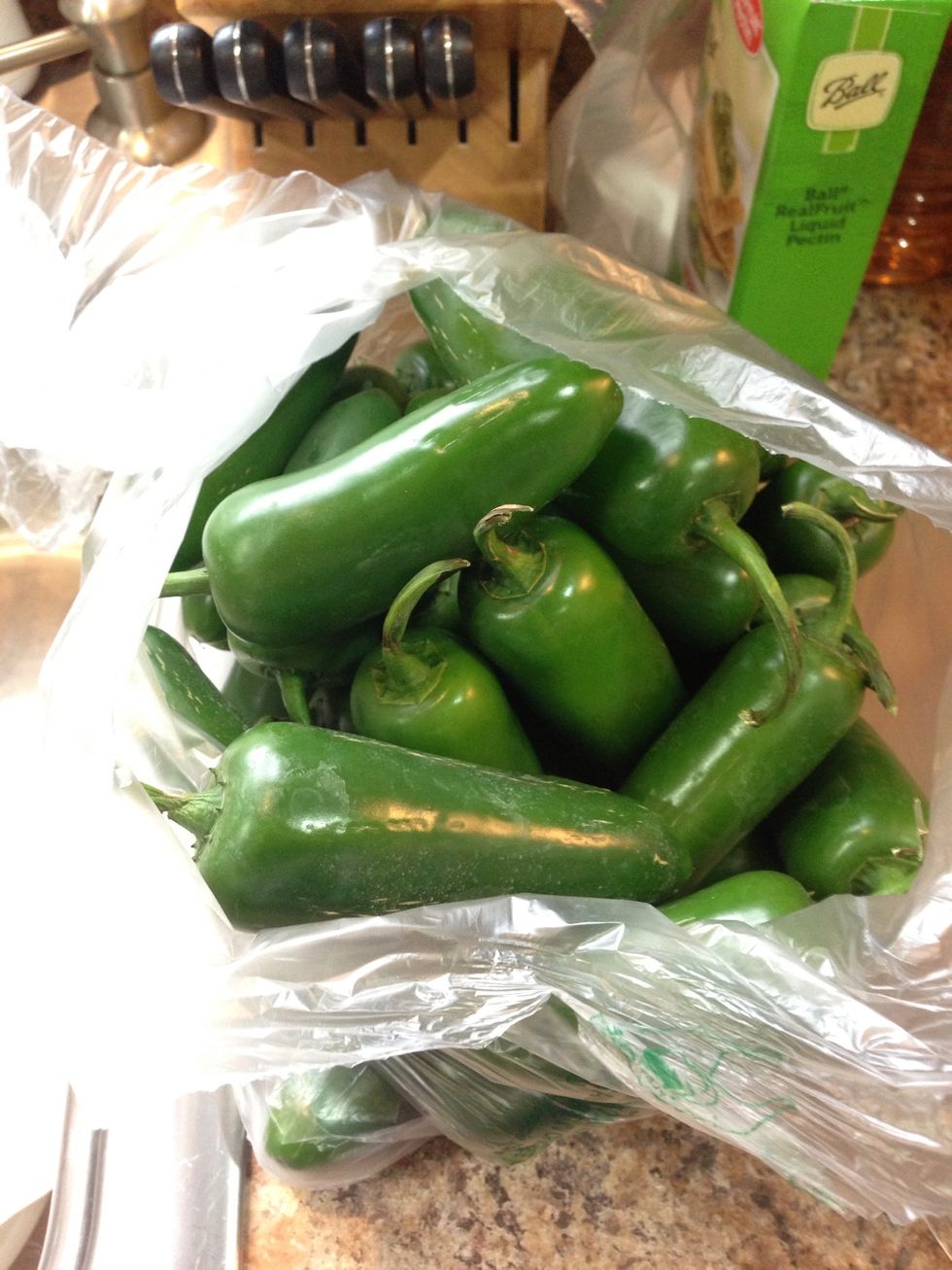 Mmmm jalapeños
PUT YOUR GLOVES ON!! If you have a tiny cut, jalapeño juice will find it and burn just like the alcohol in hand sanitizer. Don't touch your eyes until after you remove the gloves and wash your hands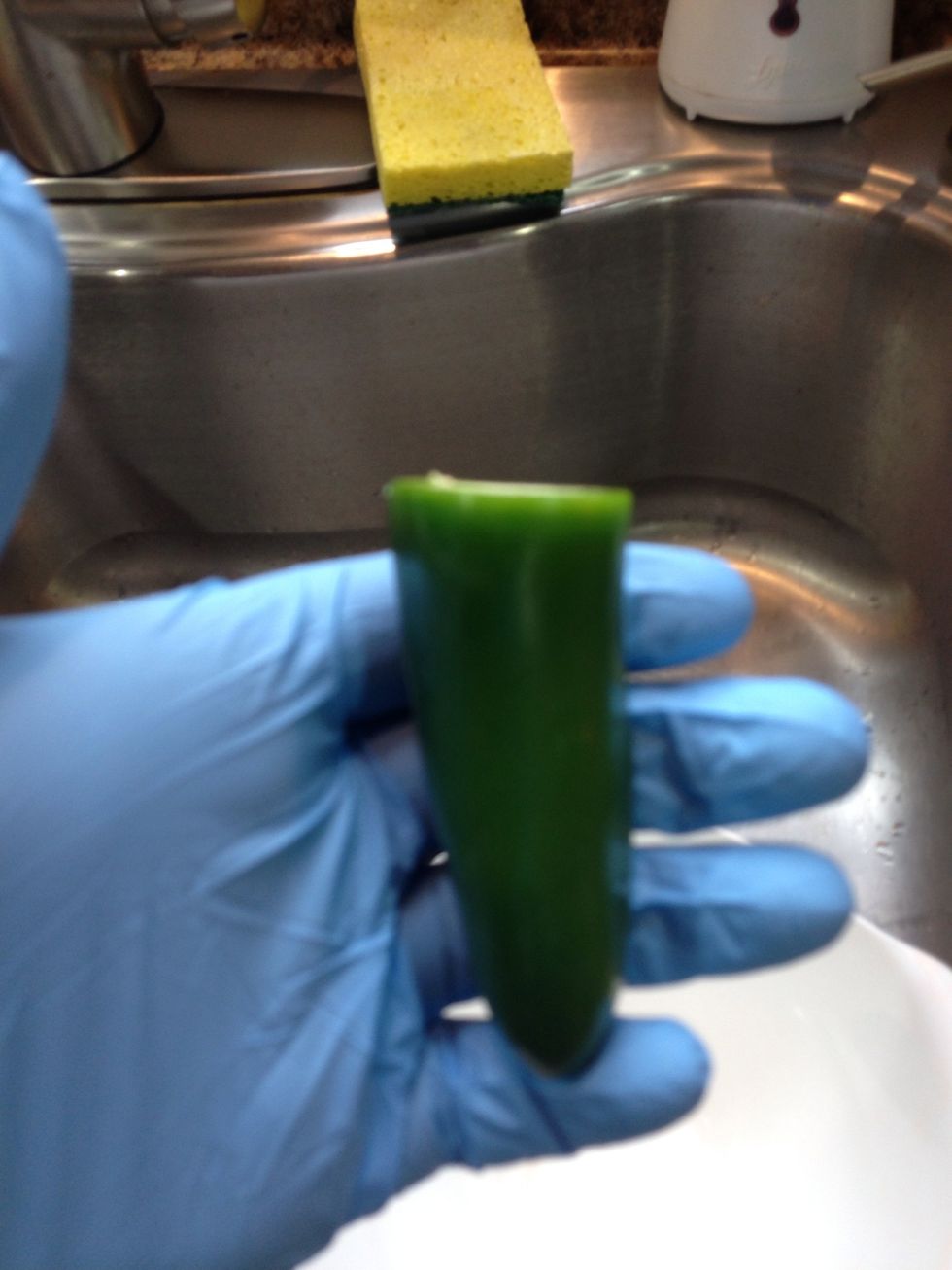 Wearing gloves take the top off the pepper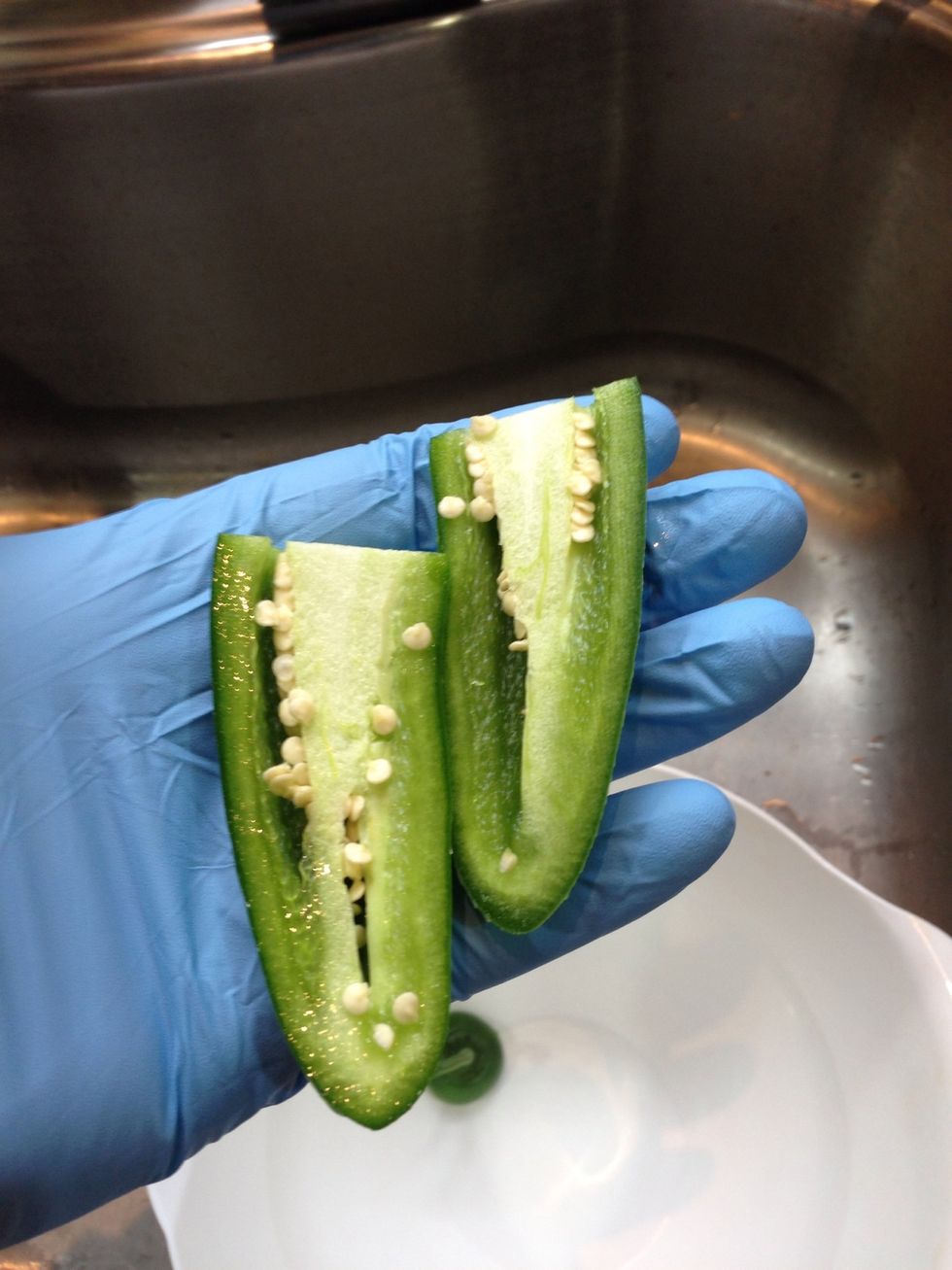 Split the pepper down the middle, you don't have to be neat they go in the food processor.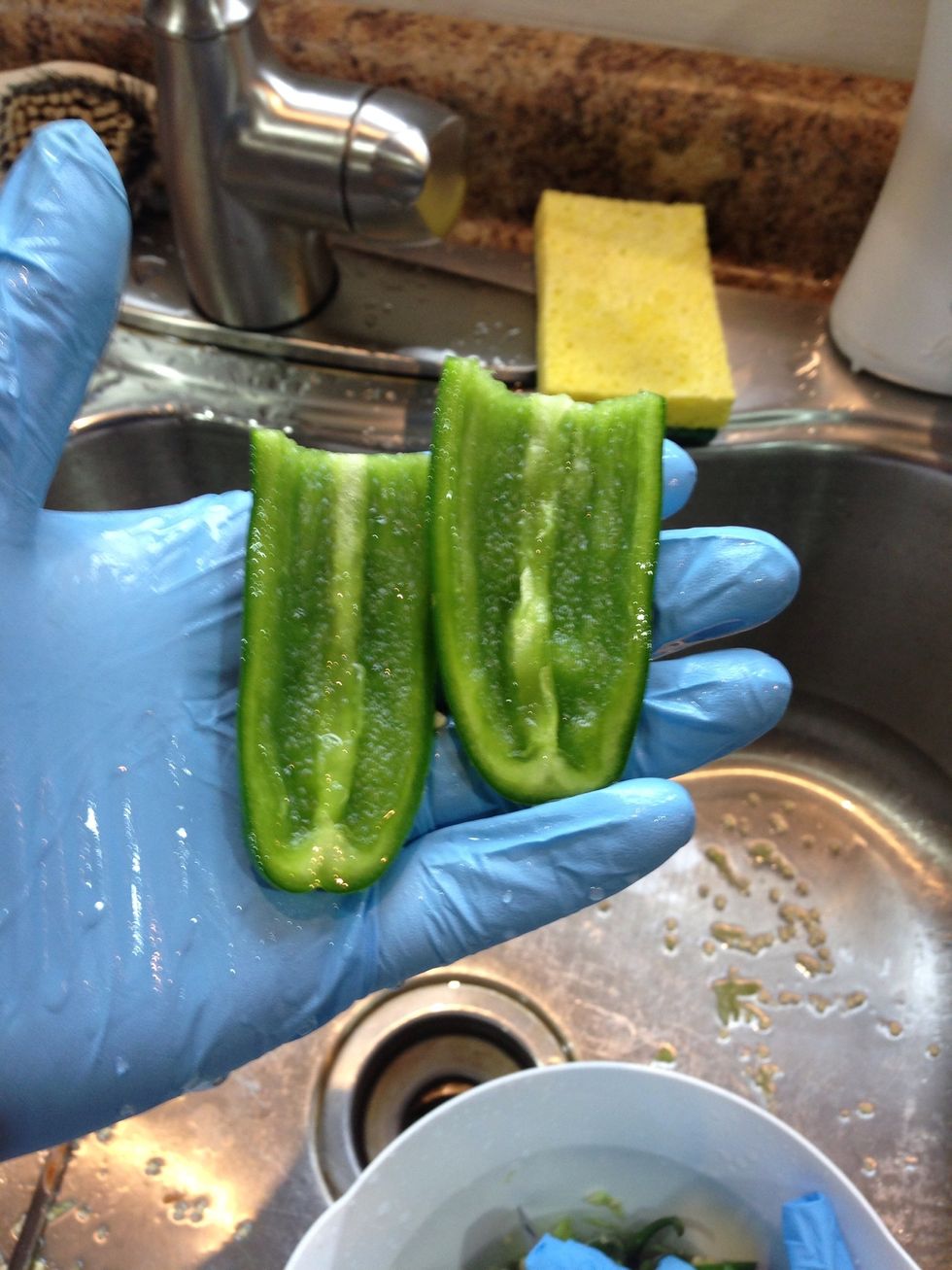 Remove the pith and seeds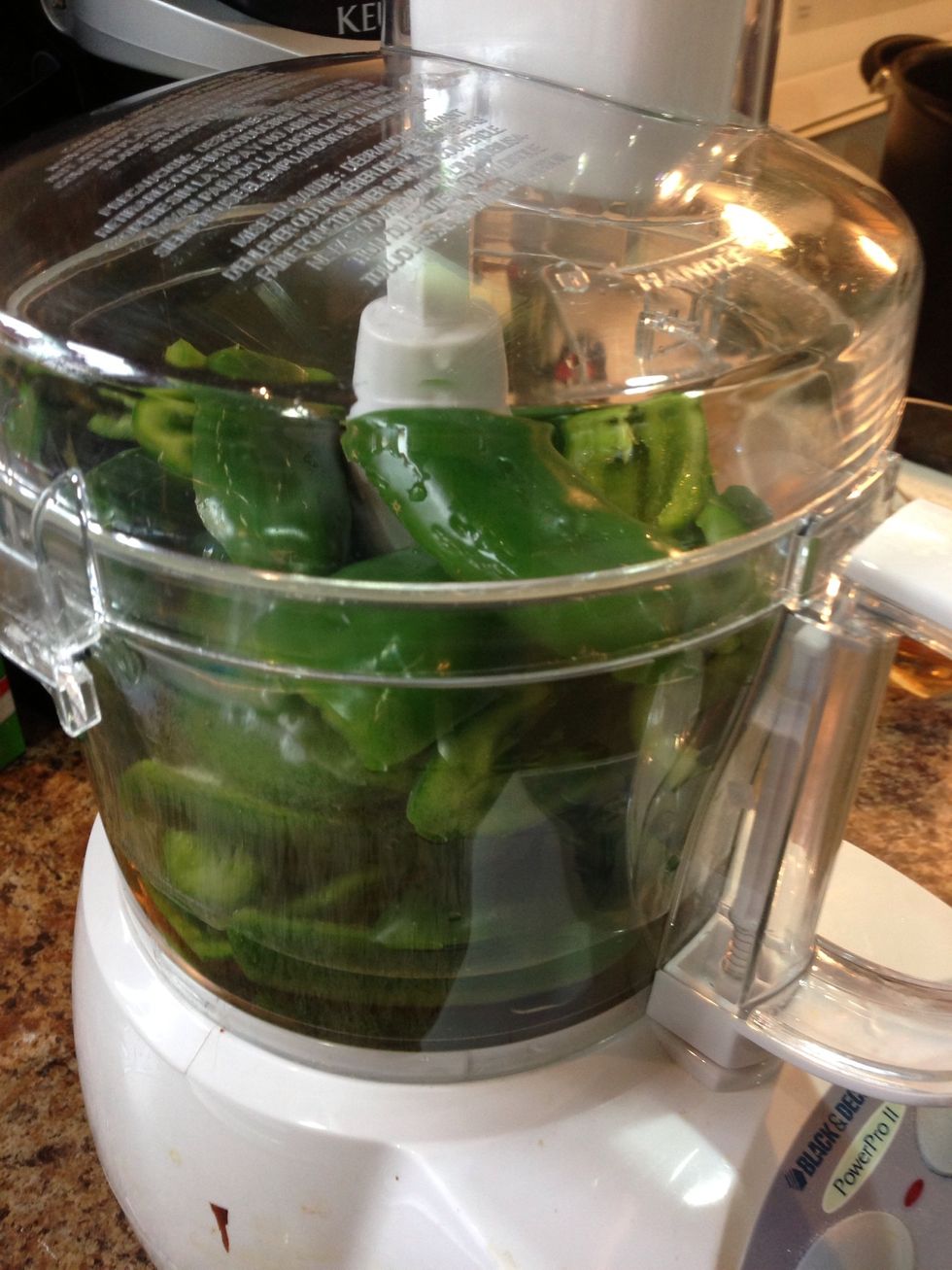 Put cleaned peppers into food processor with 1/2 of the vinegar last chance to check for seeds... Nobody wants a crunchy jelly.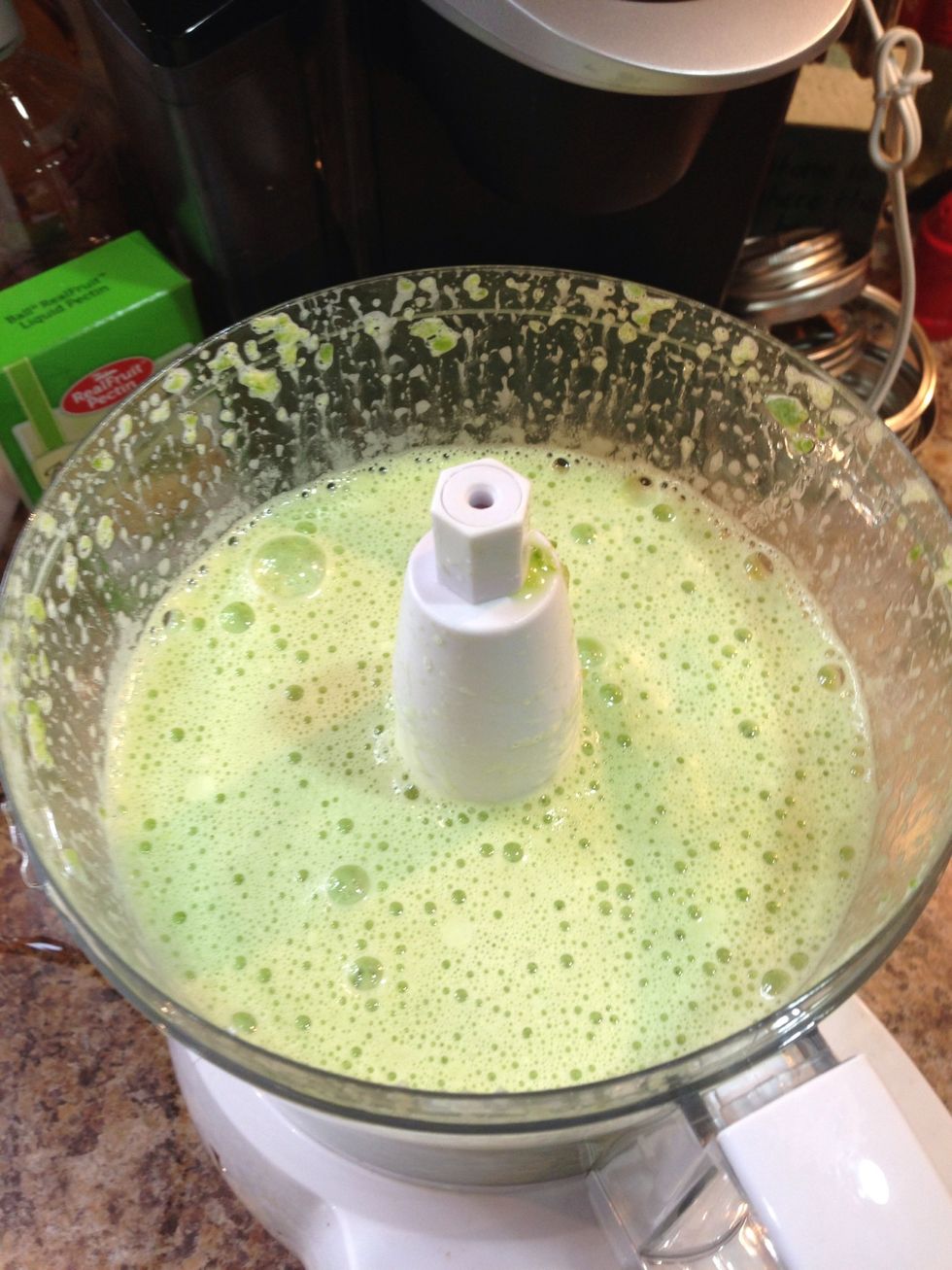 Process... U want them liquified so don't be stingey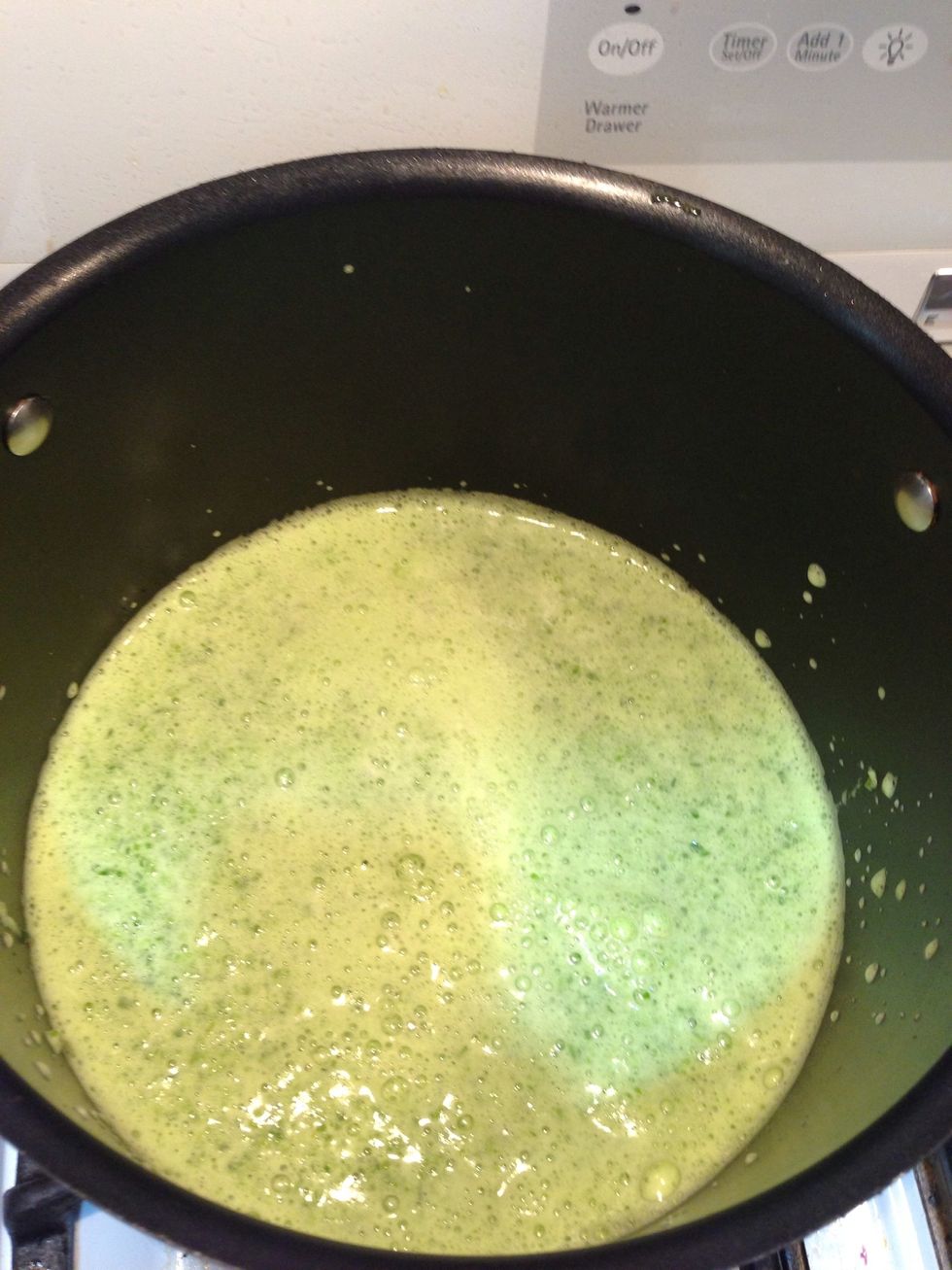 Add them to the pot, use the rest of the vinegar to rinse out the processor bowl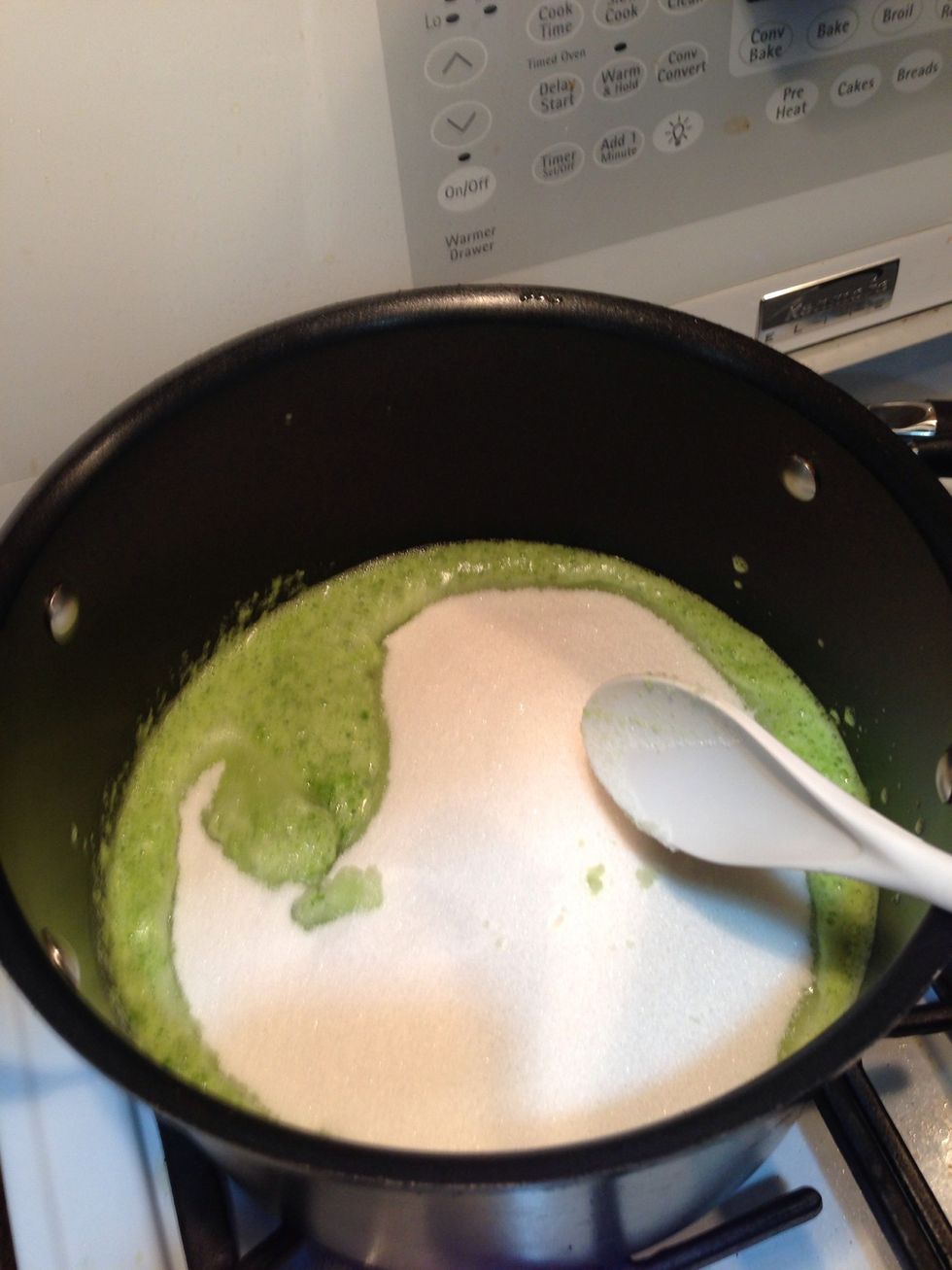 Add the sugar, turn the heat on high you need to boil this...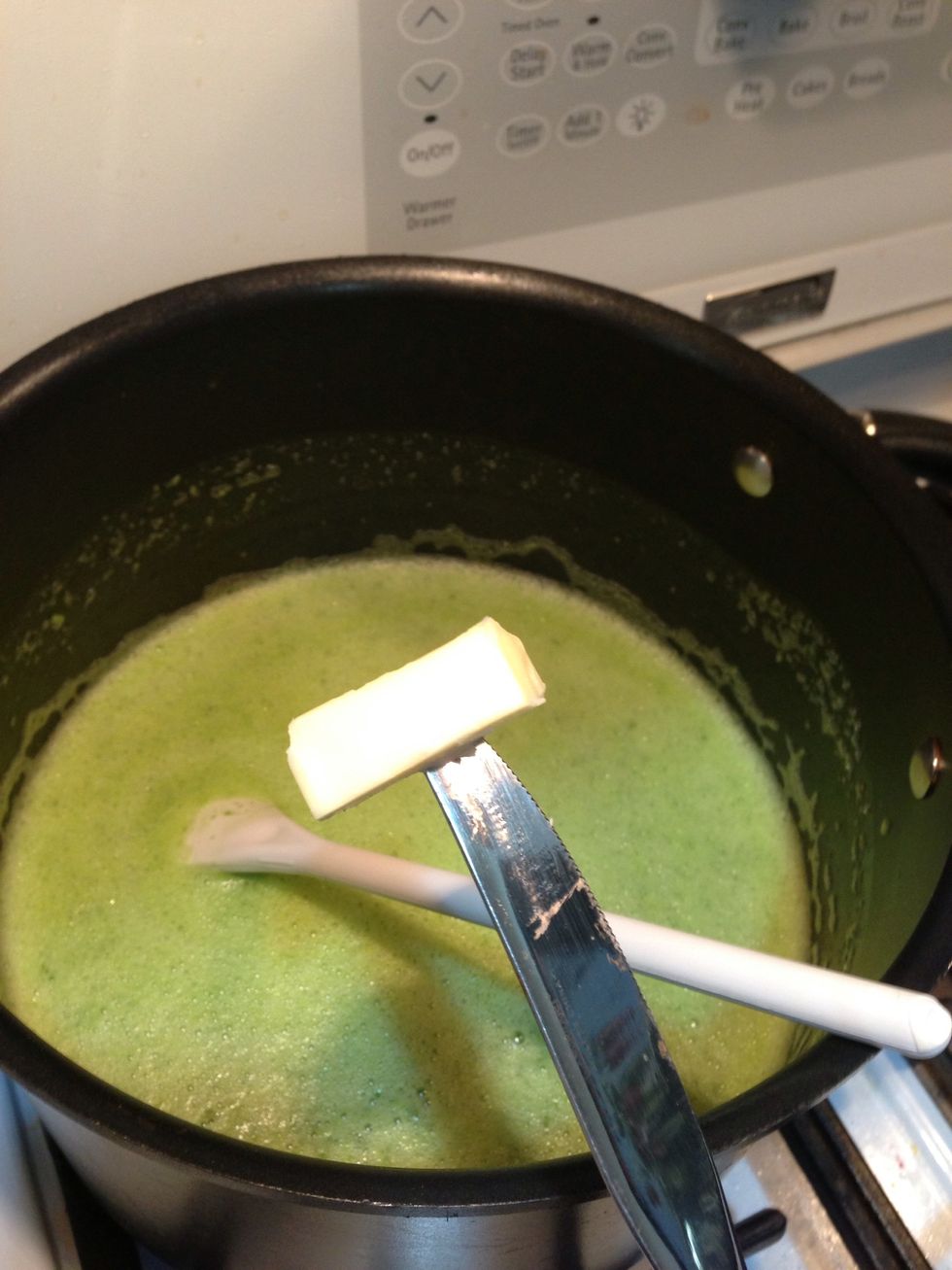 Add a little butter, this cuts back on the foam and saves you from skimming later
At this point the aroma of vinegar will fill your house, crack a window or use the exhaust fan. There's not much you can do about it, but it's worth it in the end!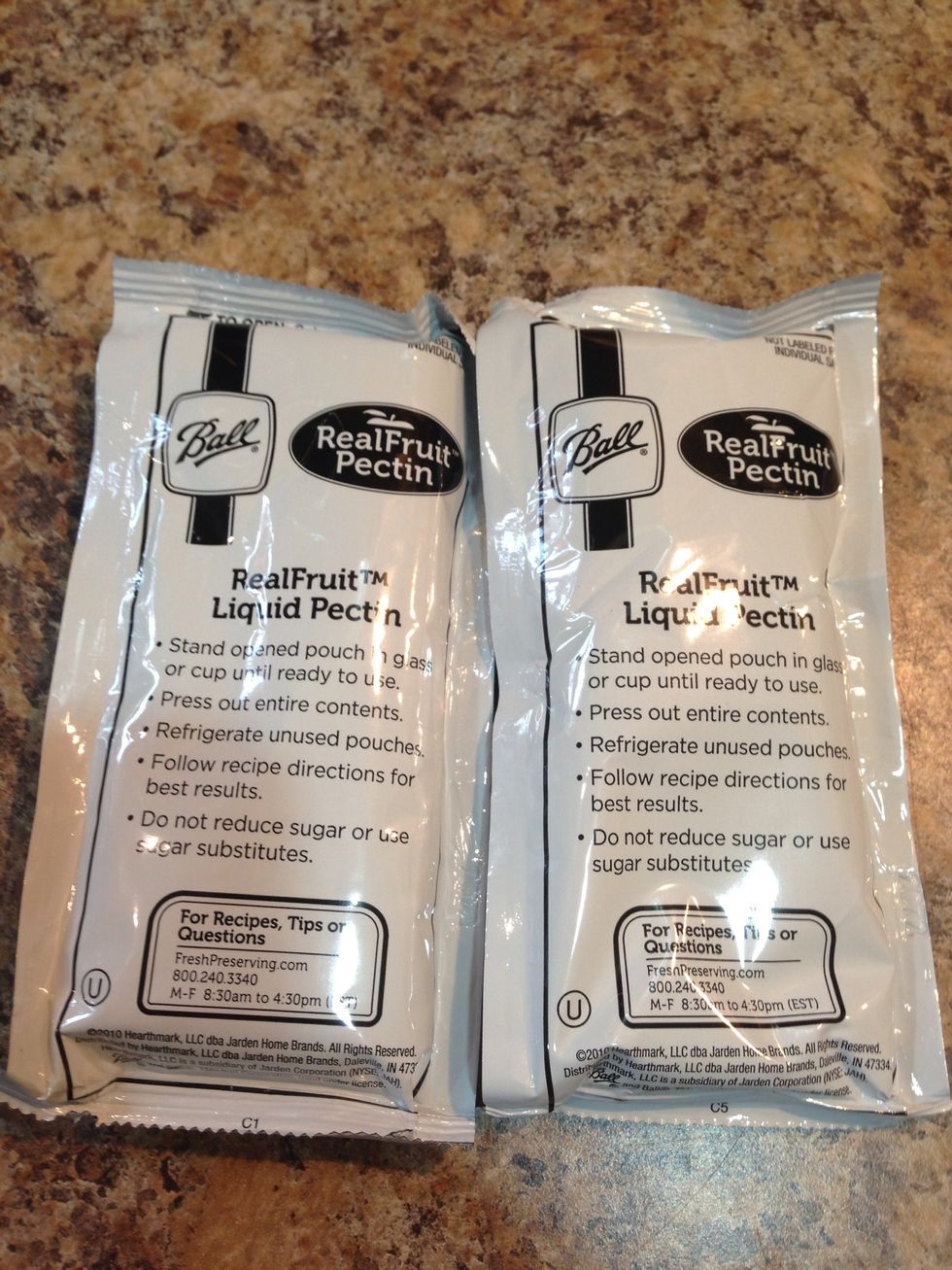 2 packets of Ball liquid pectin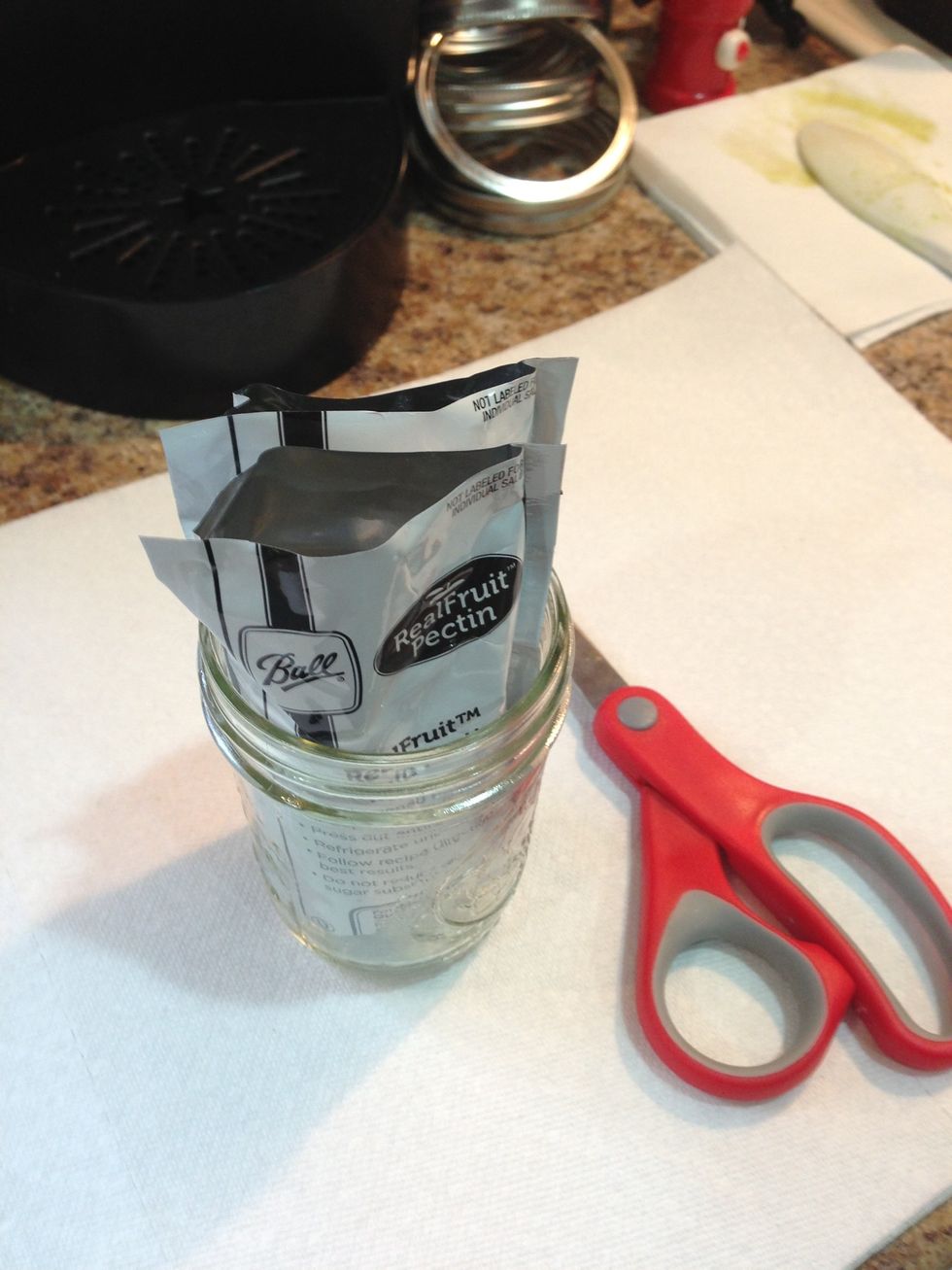 Take the top off the pectin packet use a spare mason jar to hold them upright.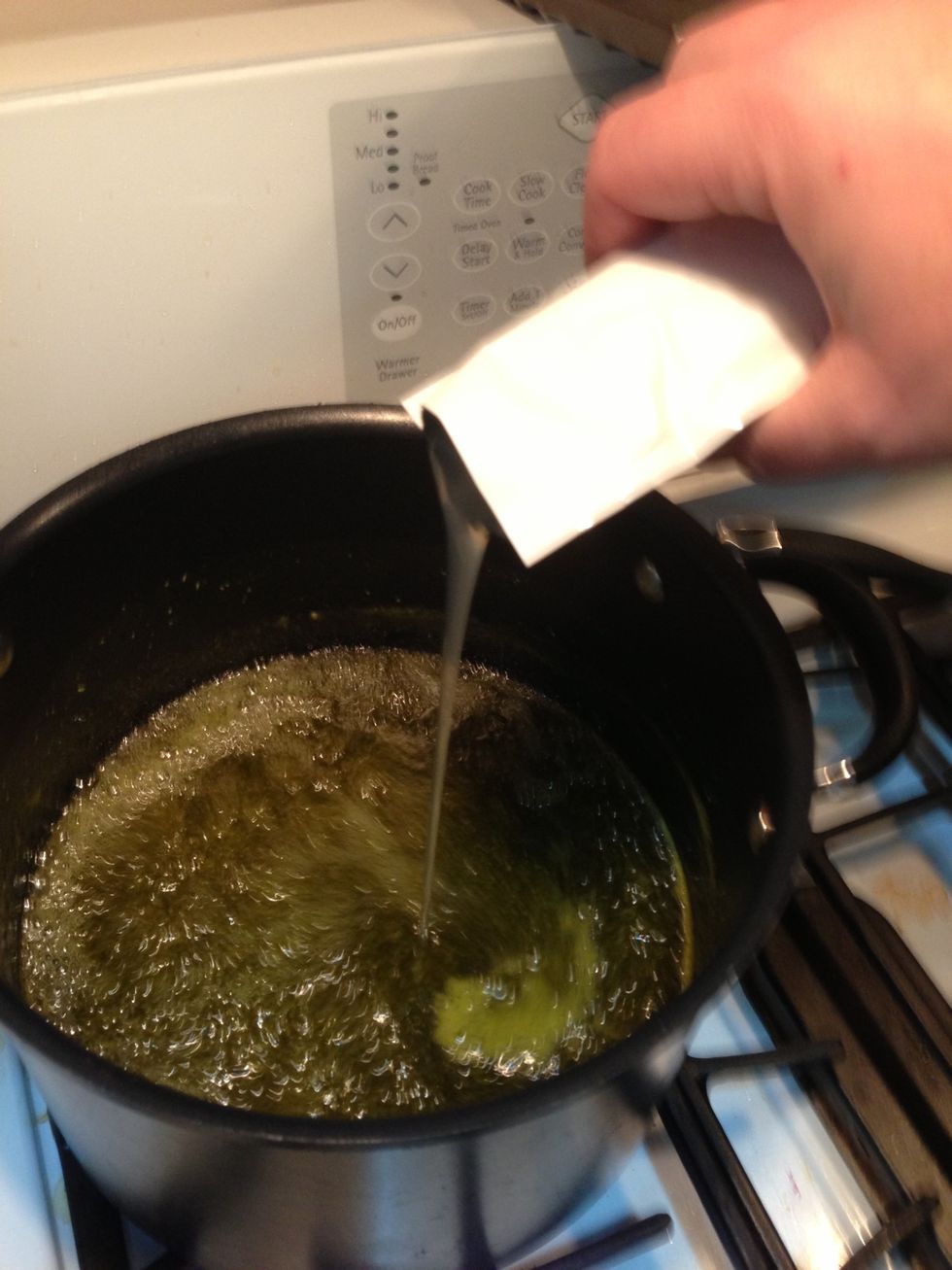 After its boiled for 10 minutes add both packets of liquid pectin. Roll it like toothpaste to get it all out of the packet.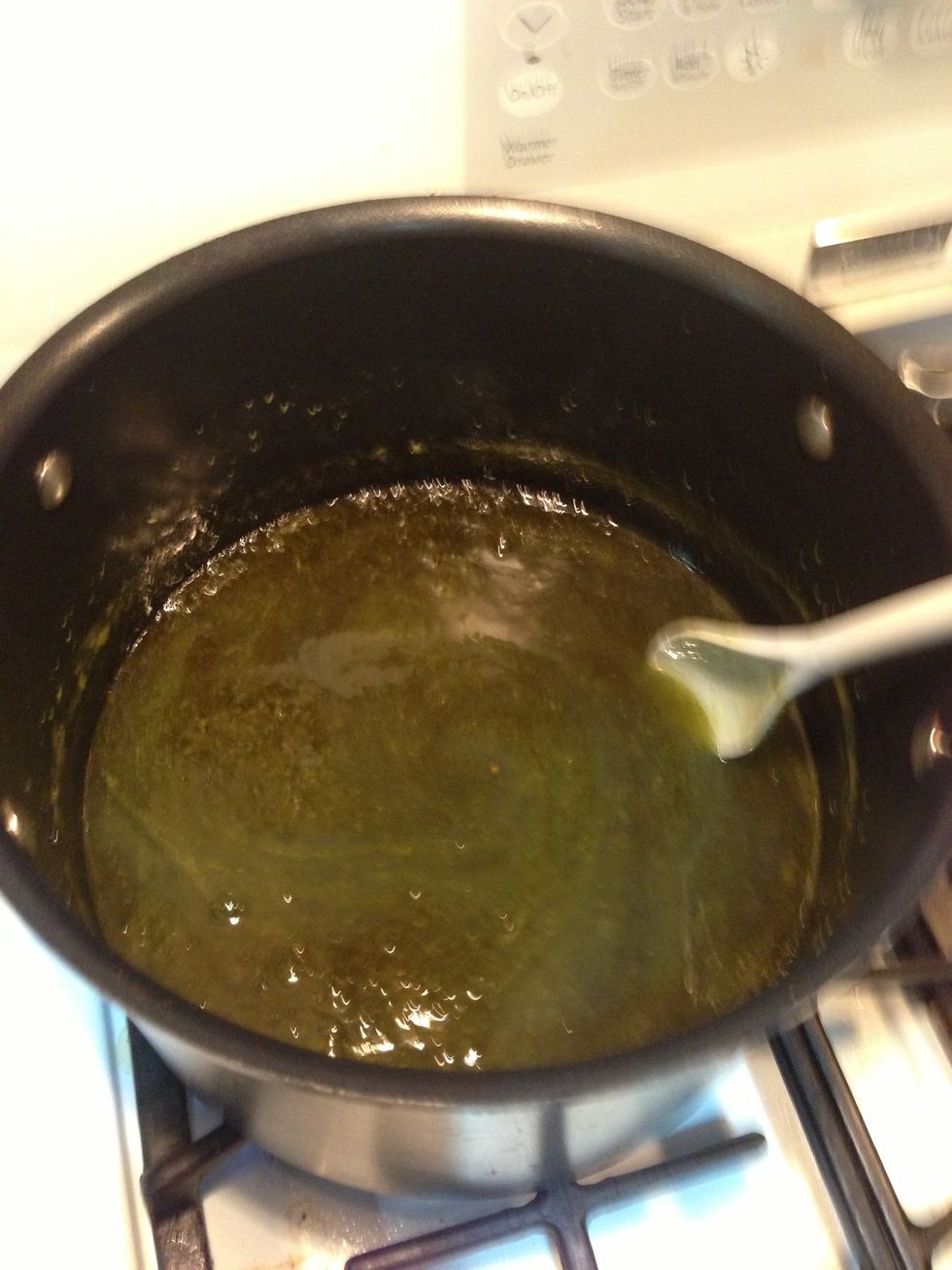 Stir a little and add food coloring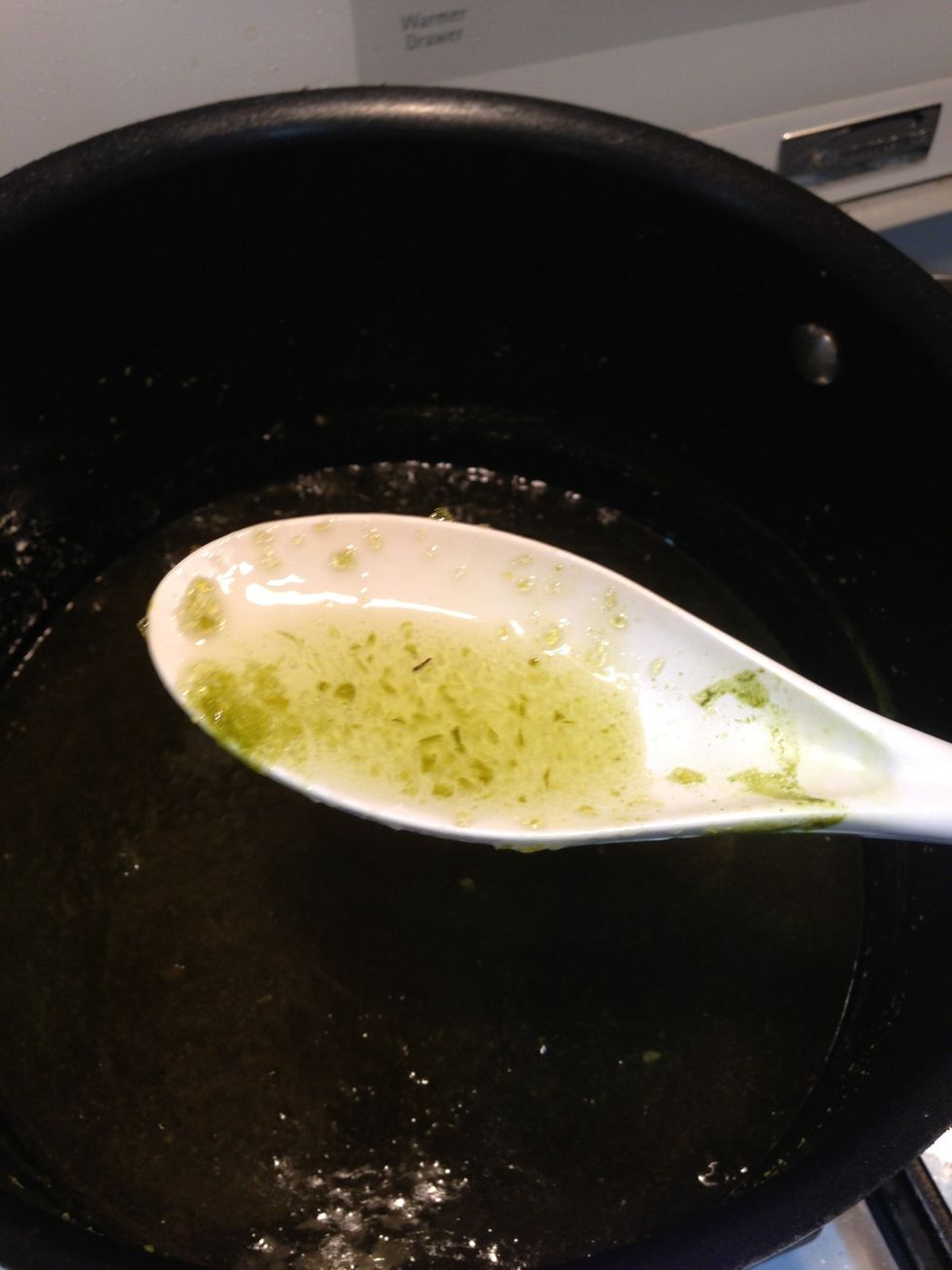 Before food coloring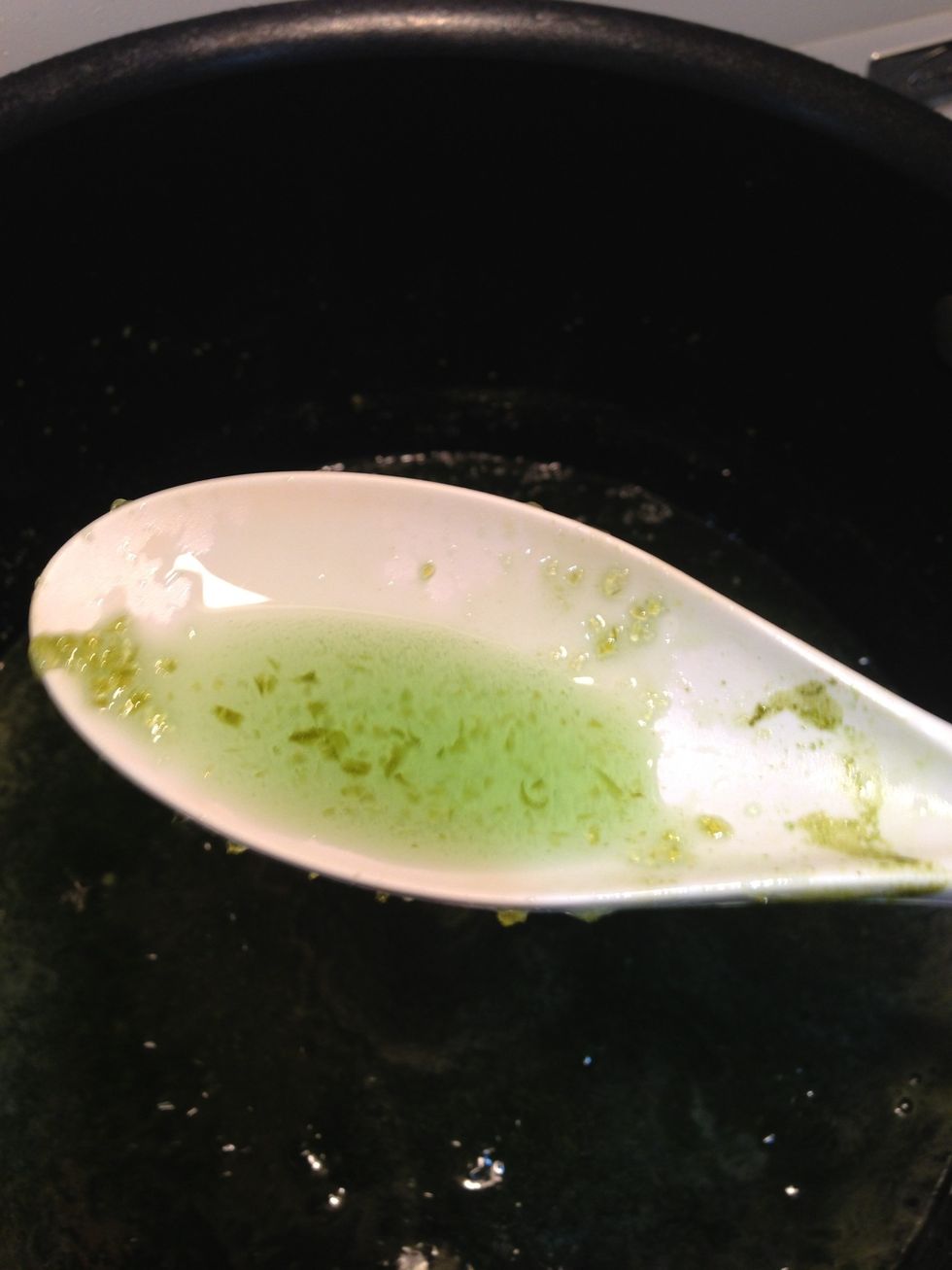 After 7 drops of green food coloring stirred in, makes it looks a bit more appealing than an olive drab.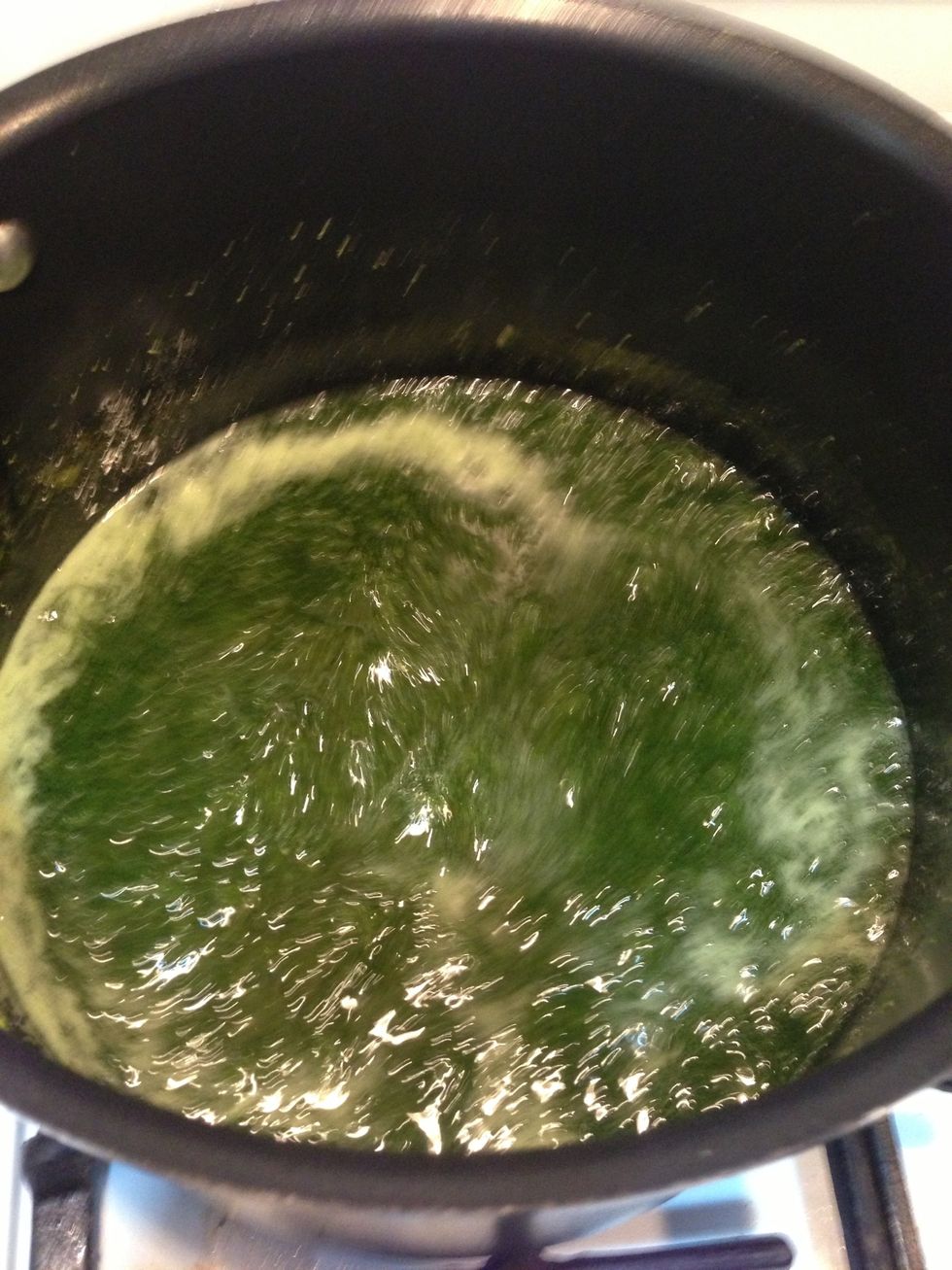 Bring back to a rolling boil for 1 minute and don't forget to stir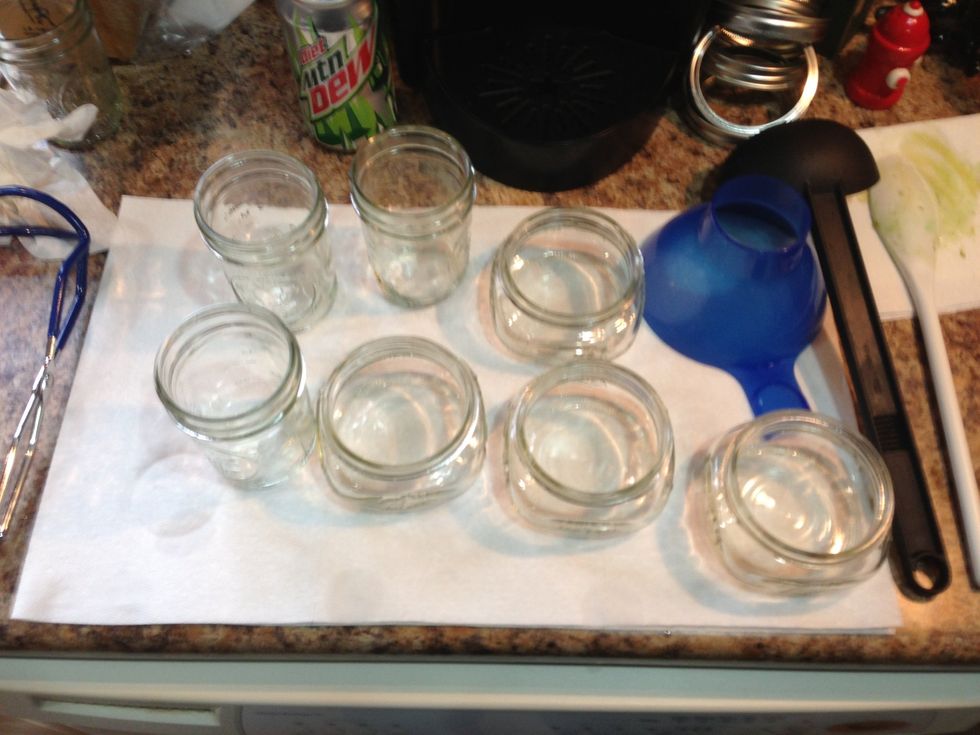 Get your jars ready, remove from boiling water bath with jar tongs and carefully pour water back into pot. (I ❤ diet Mountain Dew )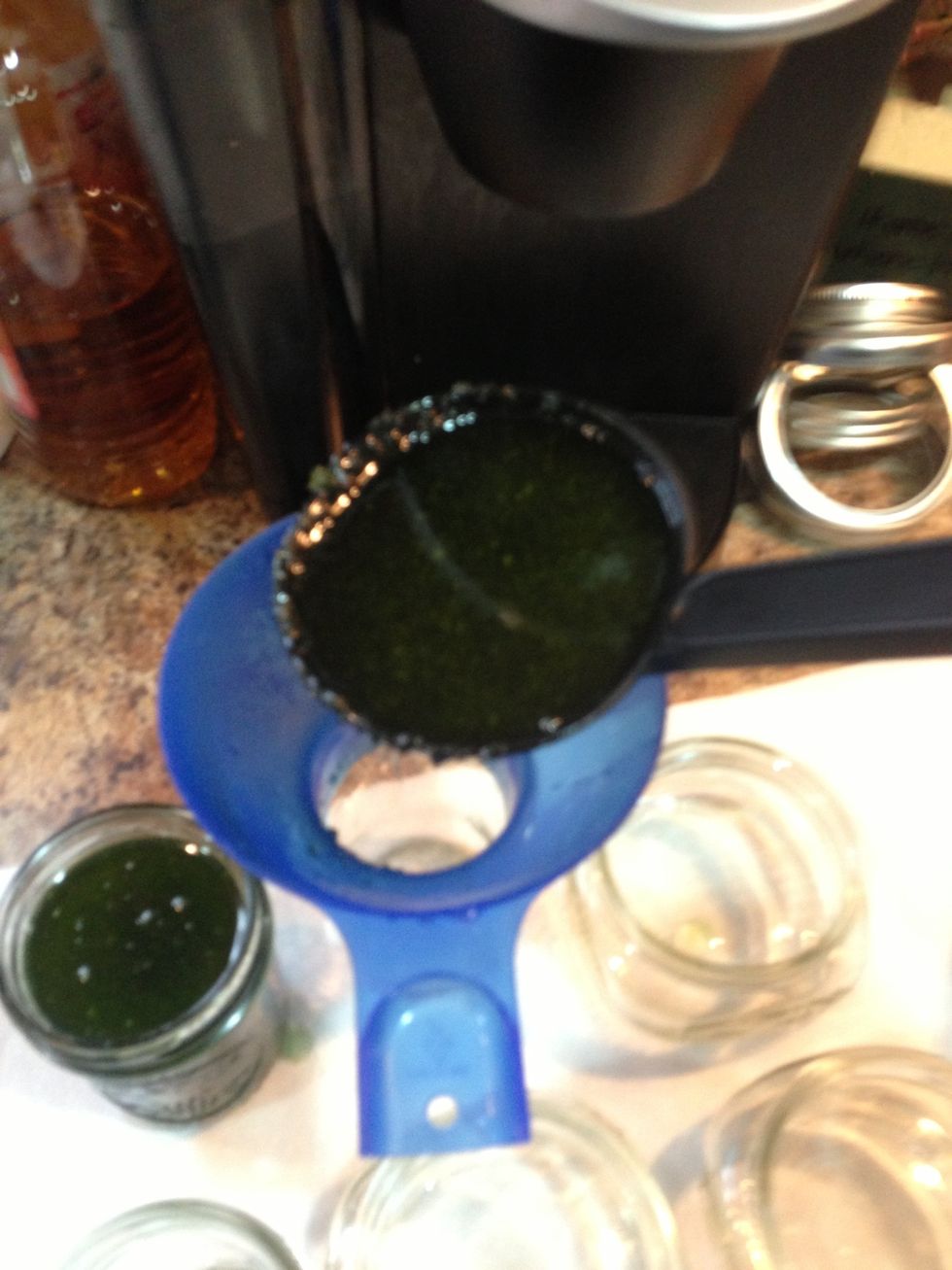 Use a ladle and your jar funnel and fill them to within 1/4 inch of the rim of the jar.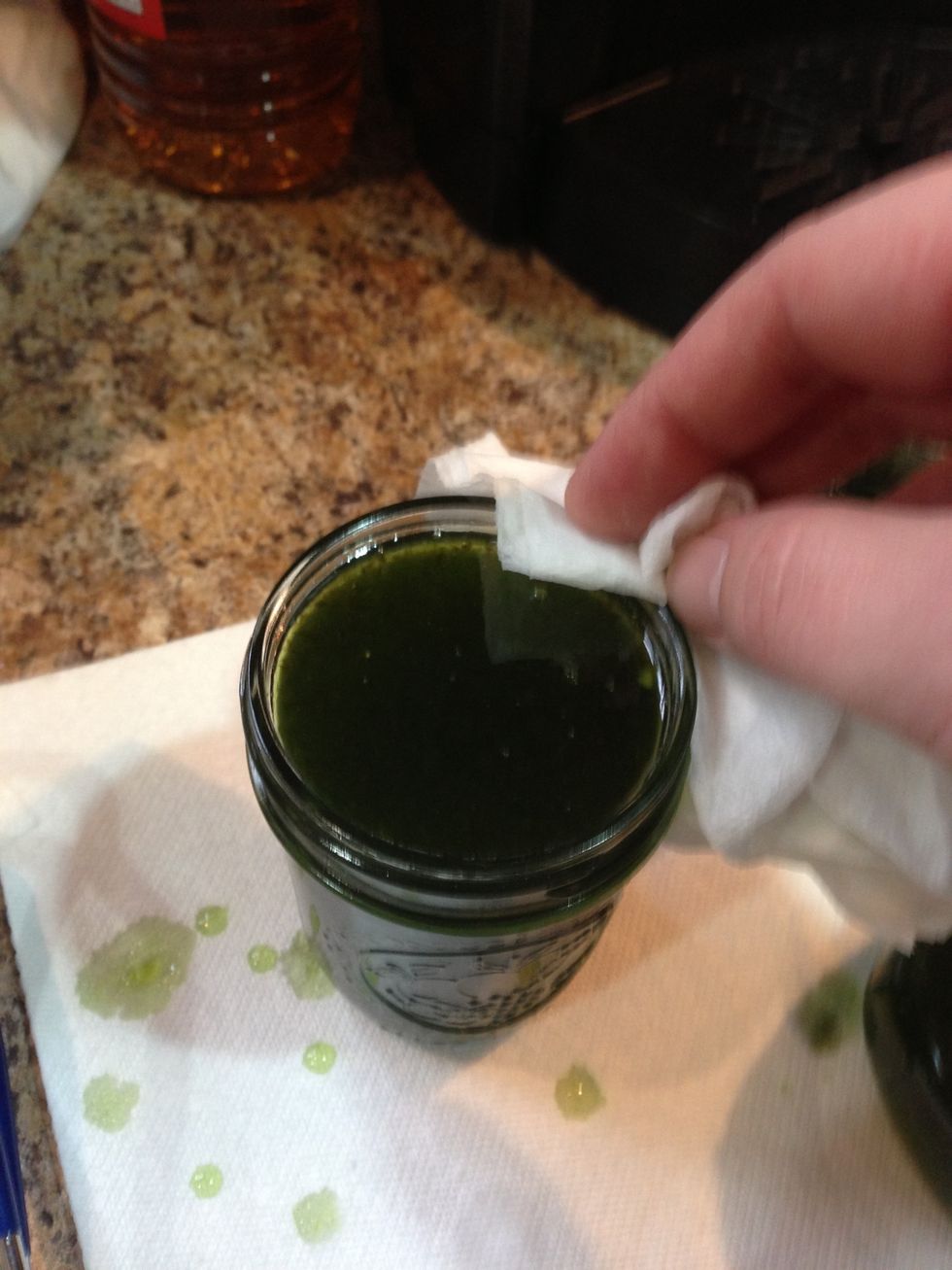 After full wipe the rim of the jar to remove any sticky jelly that you may have spilled.
Use a lid lifter to remove the hot lids and place on the jars.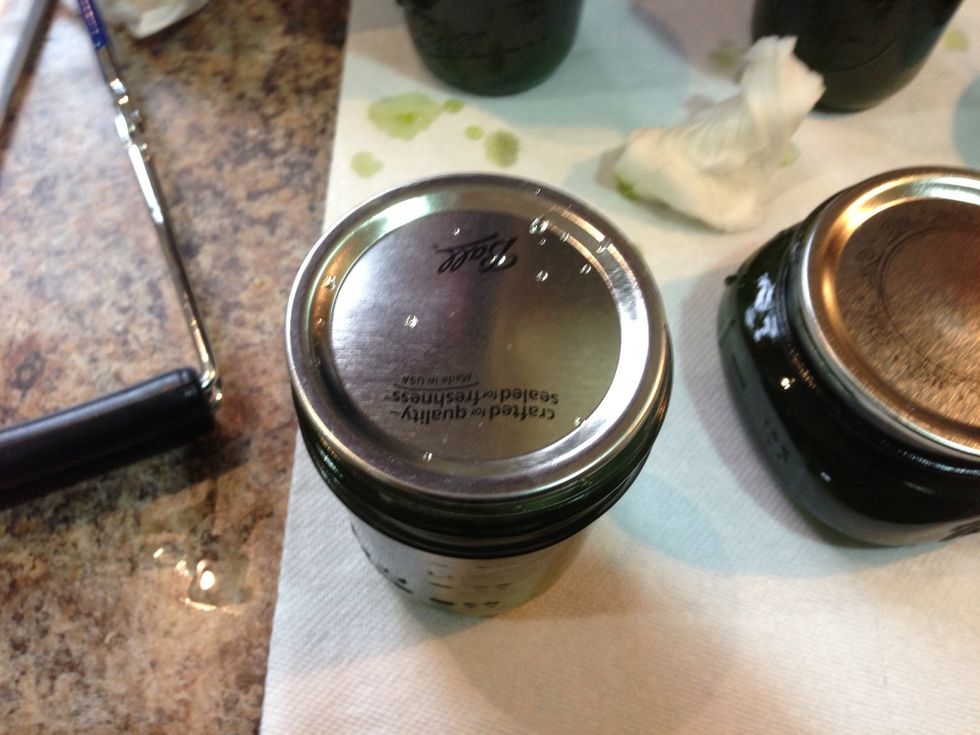 Lid in place now add the ring to hold them down. Be careful this stuff is very hot. You will get burned... Put the lids on finger tight.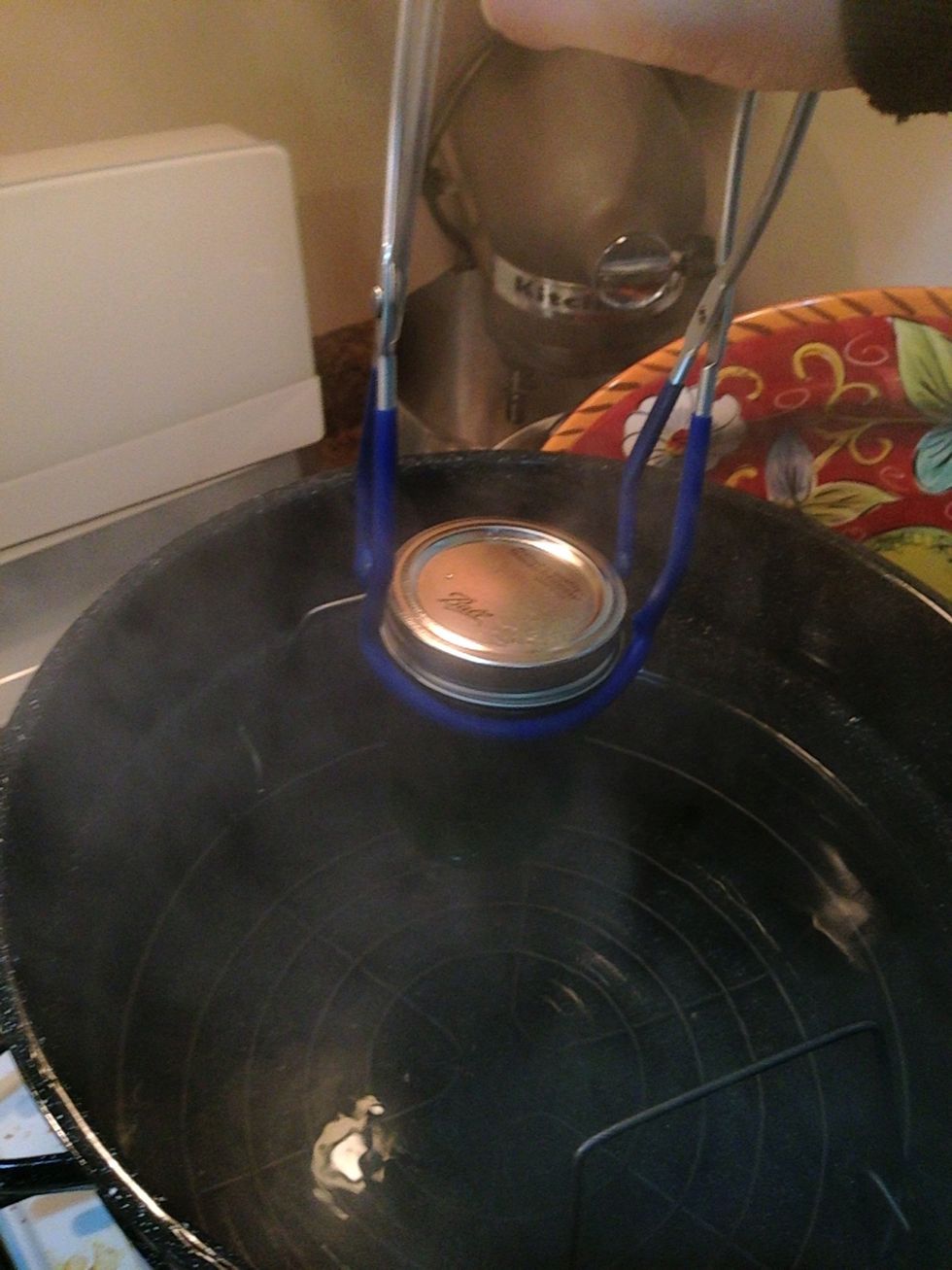 Place the jars back into the large pot hot water, bring to boil, time for 10 minutes, then turn heat off and let sit for 5 minutes before removing. You need the water to cover the top by 1-2 inches.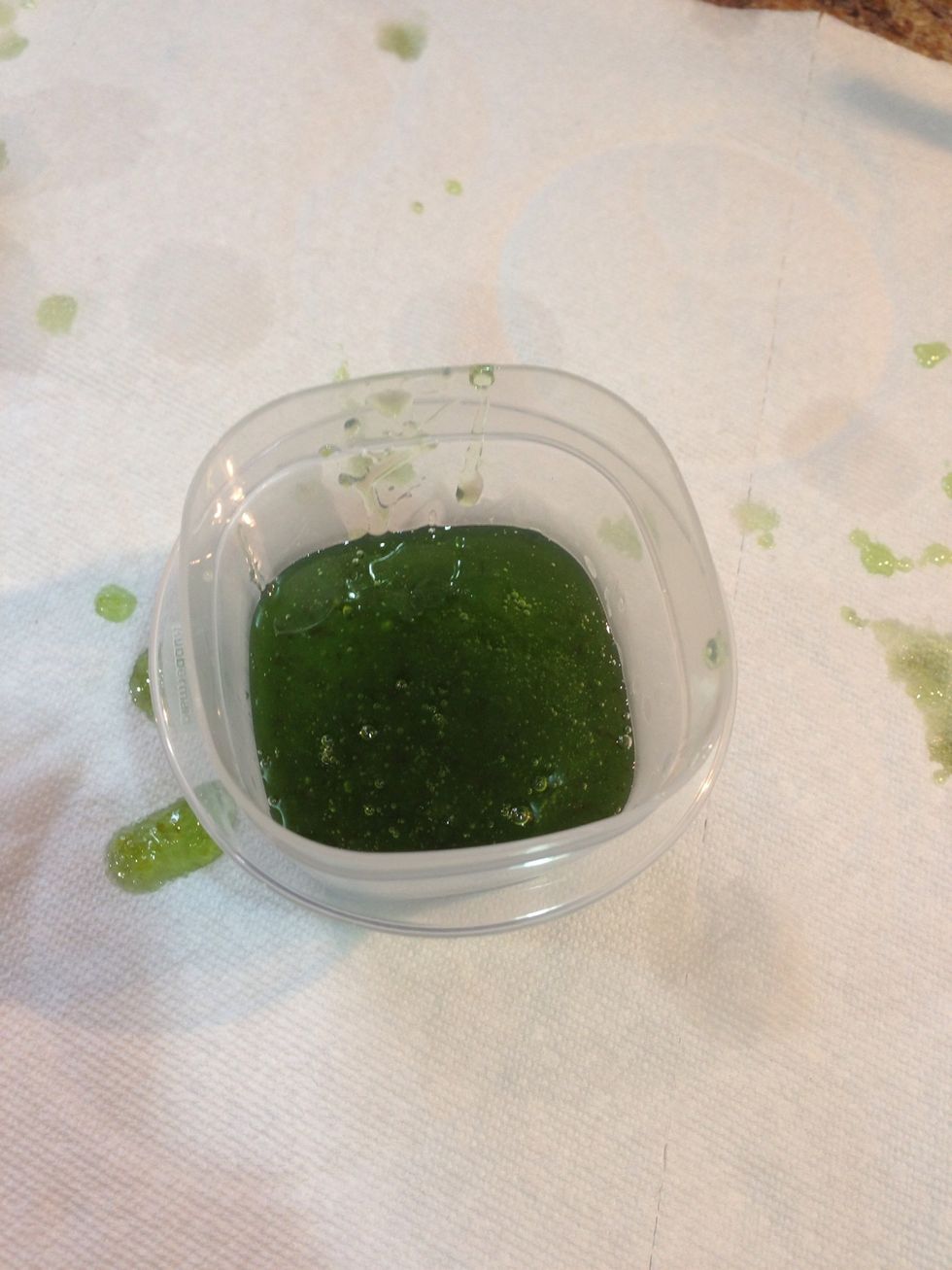 Meanwhile... Salvage what you can from the pot, it's likely this is all you get if you offer to share. It goes fast!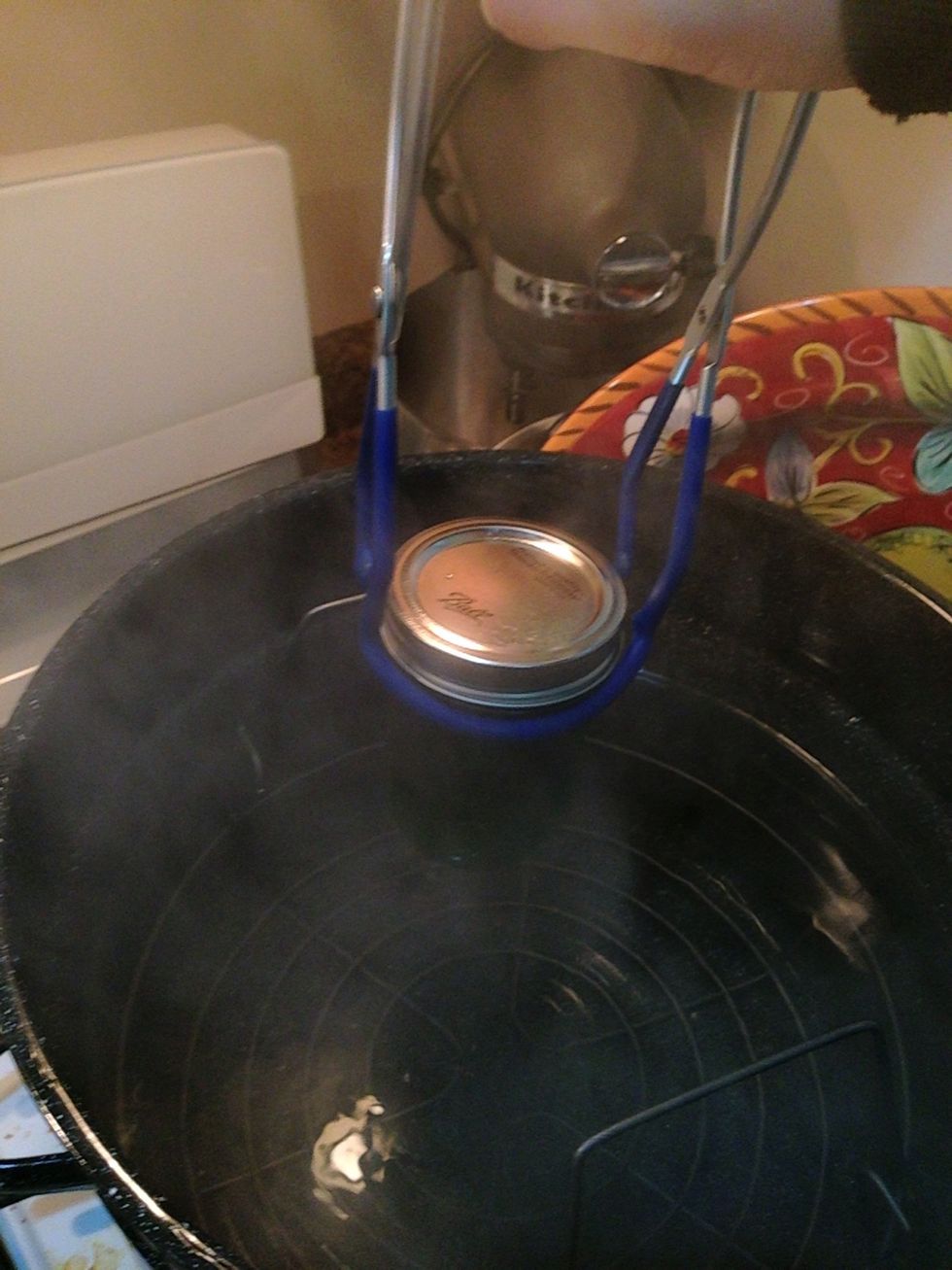 Remove jars using the jar tongs and allow them to cool for 12-24 hours before disturbing, check seal by pressing on lid, it should not pop. If it does refrigerate and use first.
Be sure to check out my other guides in strawberry jam and dill pickles. Thanks for looking!
14-16 medium jalapeño peppers
6c sugar
2c cider vinegar
Green food coloring
2 packets Ball liquid pectin
6 Half pint mason jars
2 extra jars just in case you need them
1/2 tbsp butter (optional)
1 pair latex gloves (mandatory!!!)