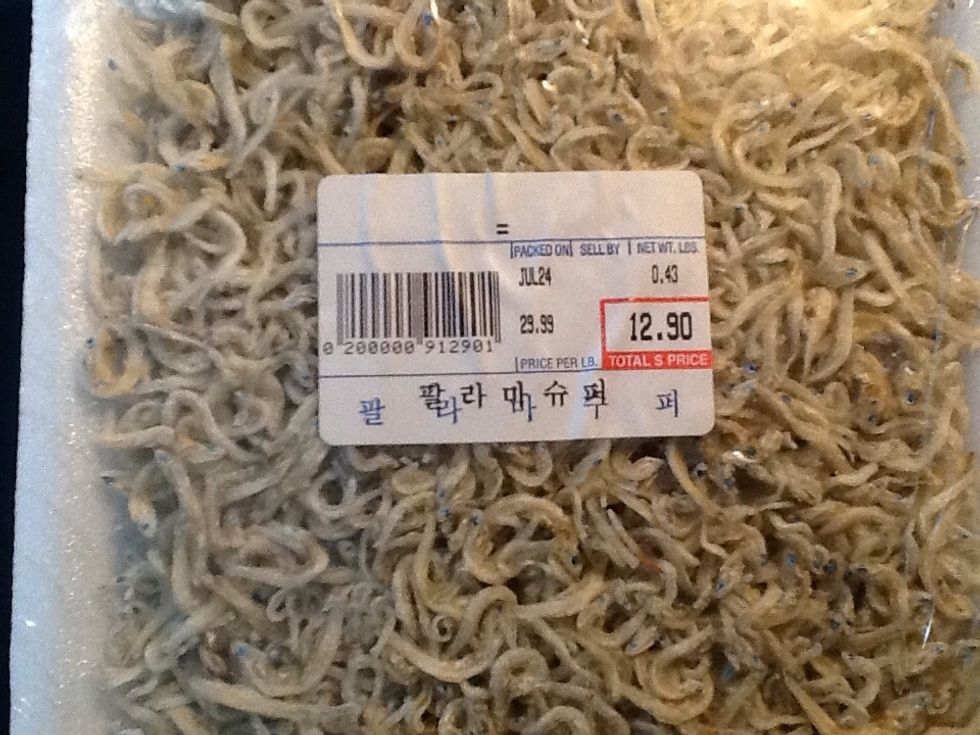 Buy tiny anchovies from your Asian market.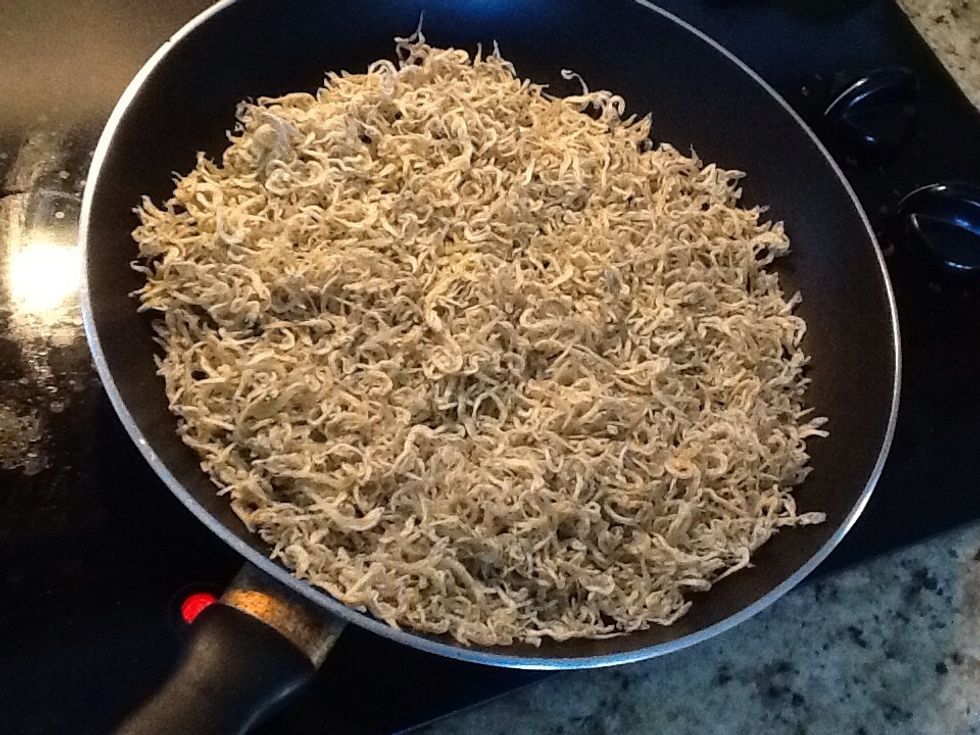 Heat up pan on medium low heat and put your anchovies in pan. Heat anchovies till they are dried- crunchy and browned. About 5-7 minutes. They will make a popping sound.
Stir every so often to get them browned evenly.
Mix all seasoning ingredients in a small bowl.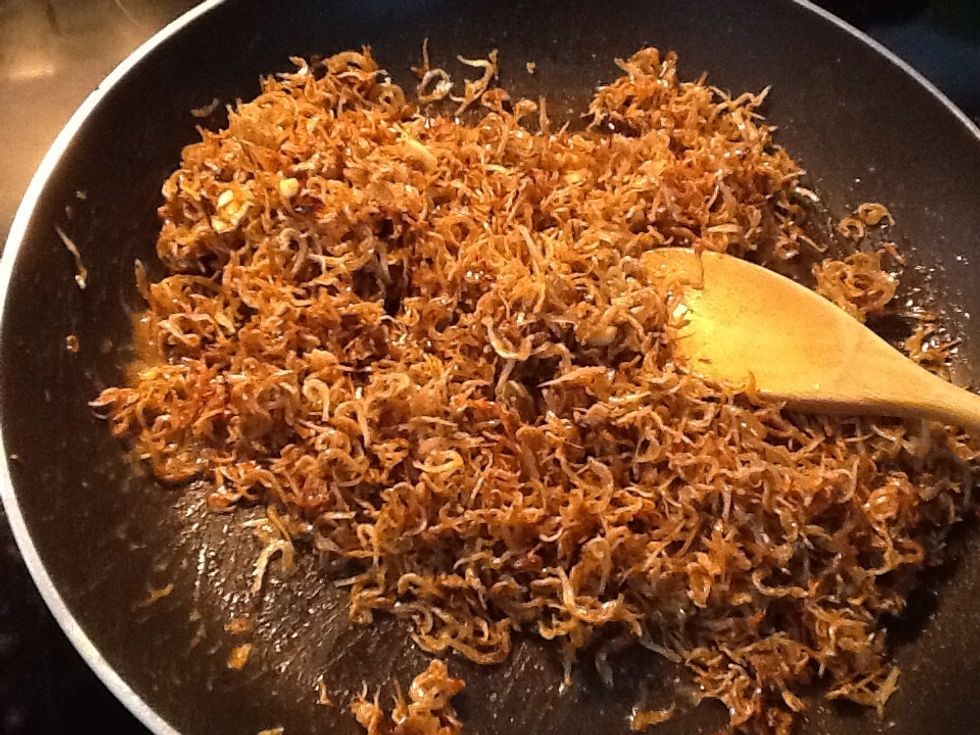 Add ingredients into your pan. Keep stirring until all your wet ingredients are "cooked". Stir well until "sticky".
Sprinkle sesame seeds. Enjoy this sweet side dish :)
3.0c Anchovy (dried)
3.0Tbsp Sesame oil
2.0Tbsp Mirin
3.0Tbsp Sugar
3.0Tbsp Corn syrup
3.0tsp Shoyu
4.0 Cloves of garlic
Sesame seeds
Sarah K
Twenty something year old teacher living in paradise. Disclaimer: recipes are not my own, I've modified some to fit my taste buds.