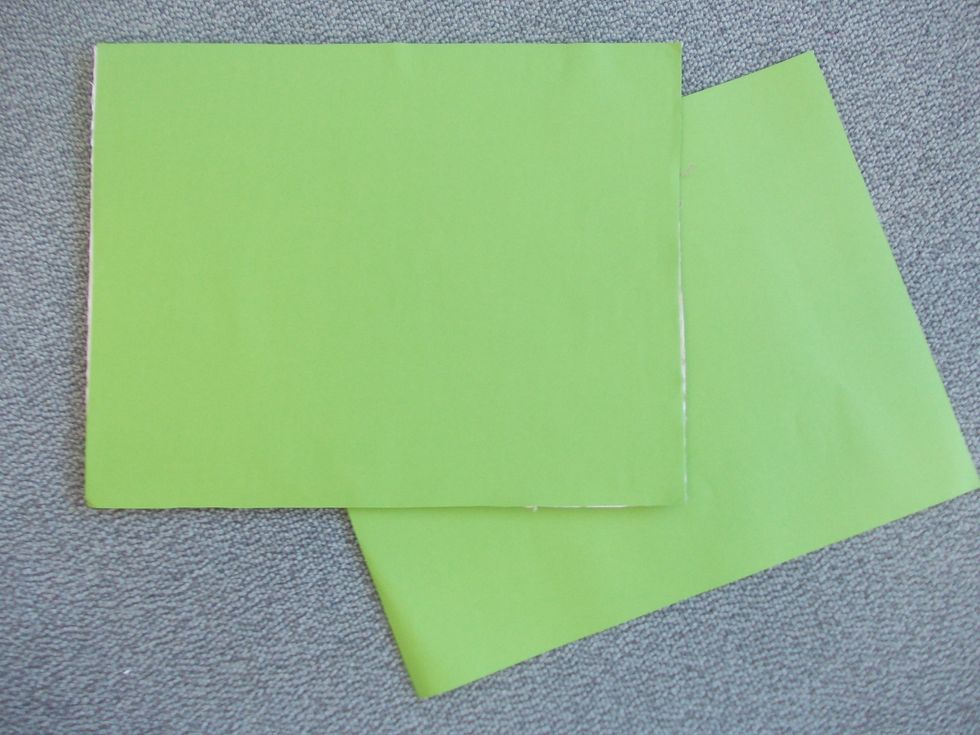 Get 3 pieces of cardboard and glue a sheet of coloured paper on both side.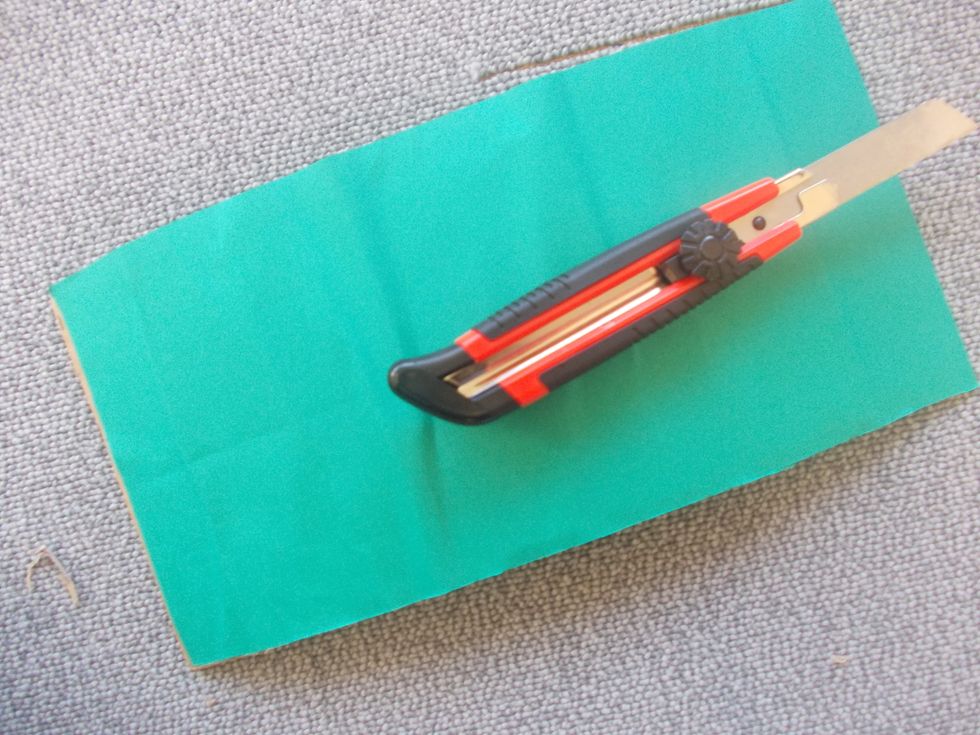 Next, cut the cardboard to your desired length but don't make it to short.
Then, start rolling your cardboard little by little and then use the glue gun to glue the two sides.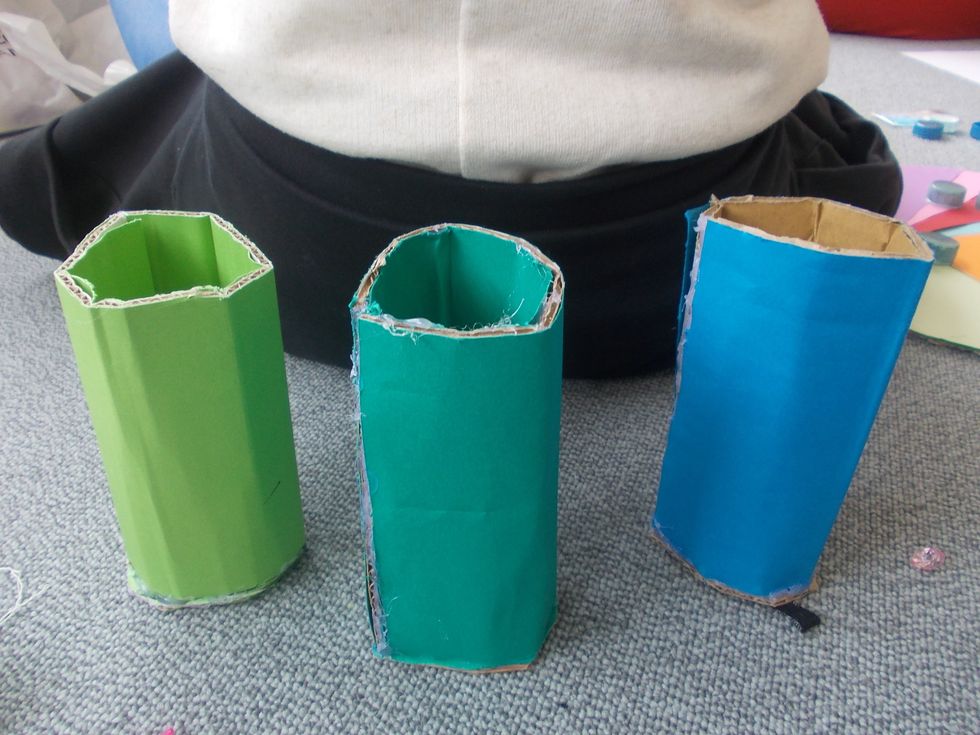 Make three cardboard tubes with your choice of colour.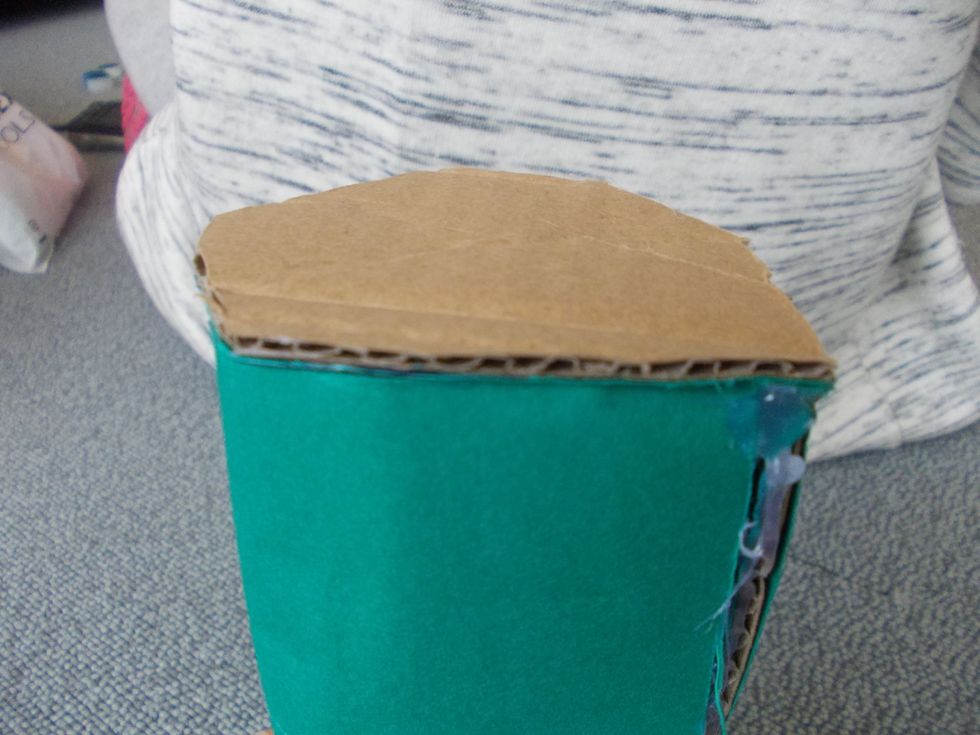 Cut out 3 circles out of the cardboard and glue them onto either side of the cardboard.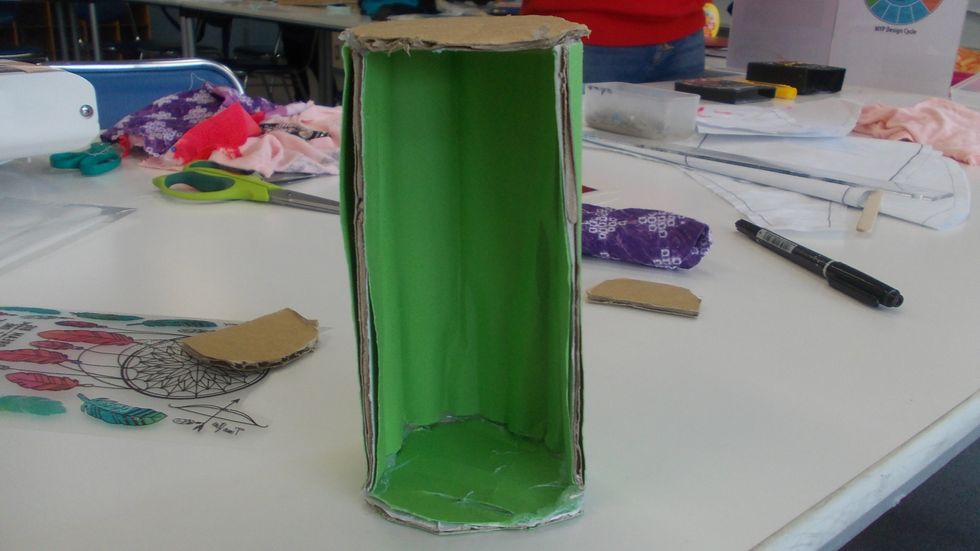 Later, cut the cardboard tube into half without cutting the top and bottom part.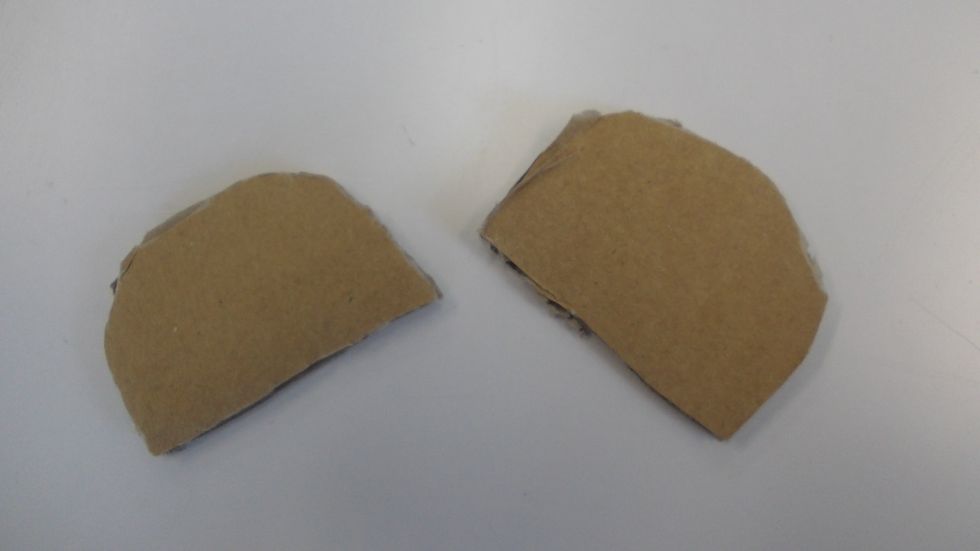 Next cut out 3 cardboard semi circles.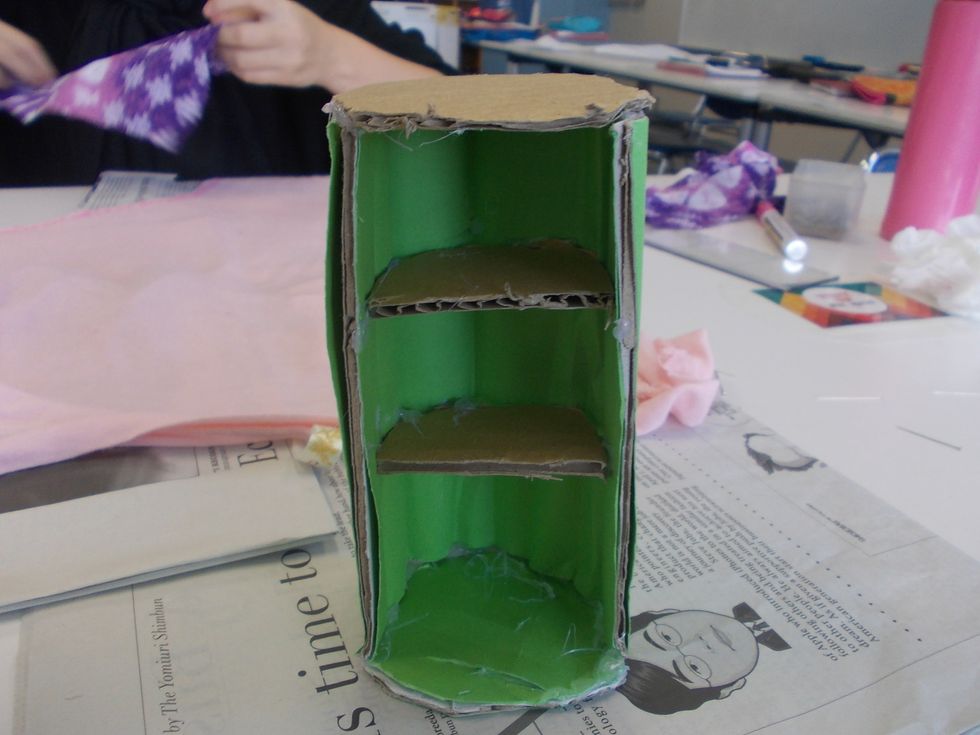 Glue them inside the cardboard tube.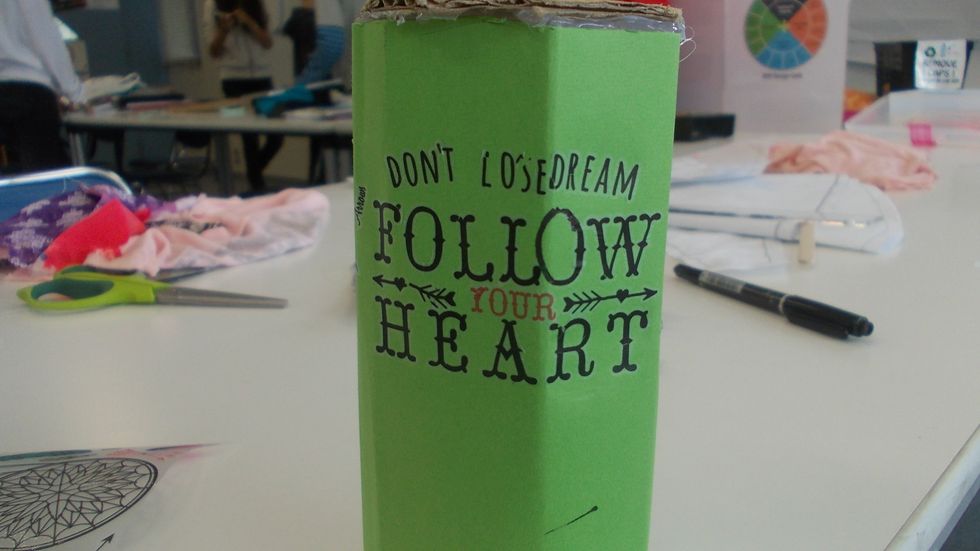 Glue your desired stickers onto each of the cardboard tubes.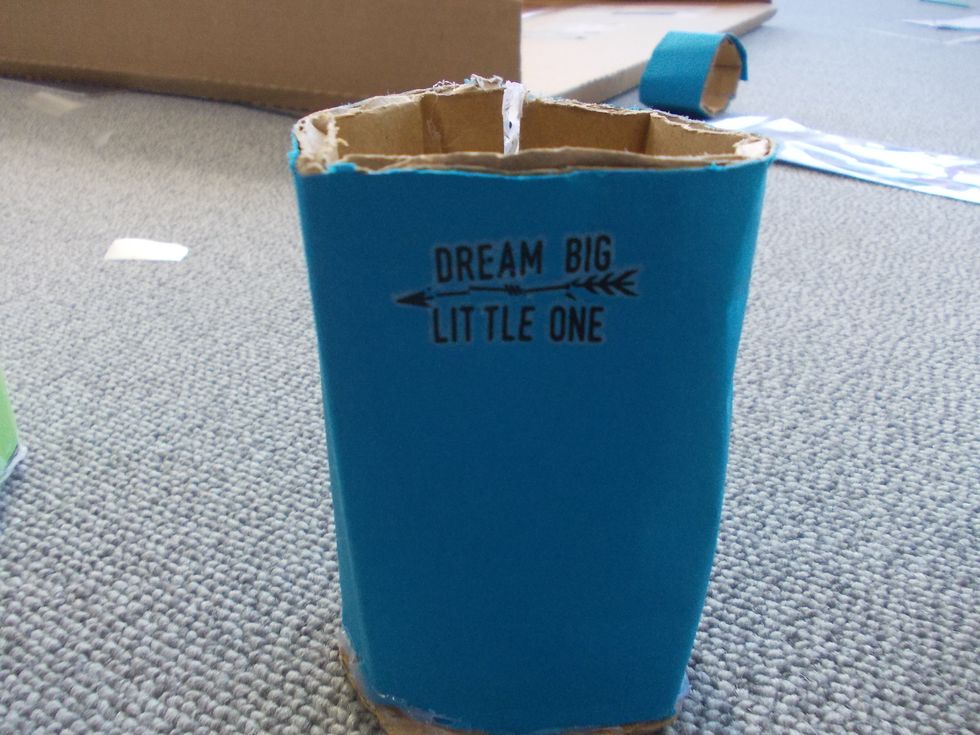 And now, you are done with your desk organisers!
4.0 Carboard
1.0 Glue gun
6.0 Desired coloured paper
3.0 Stickers
1.0 Cutter
1.0 Glue stick