Growing up, my mom always made healthy smoothies for us. Probably one of the reasons I became a dietitian. Here's one of her recipes.
48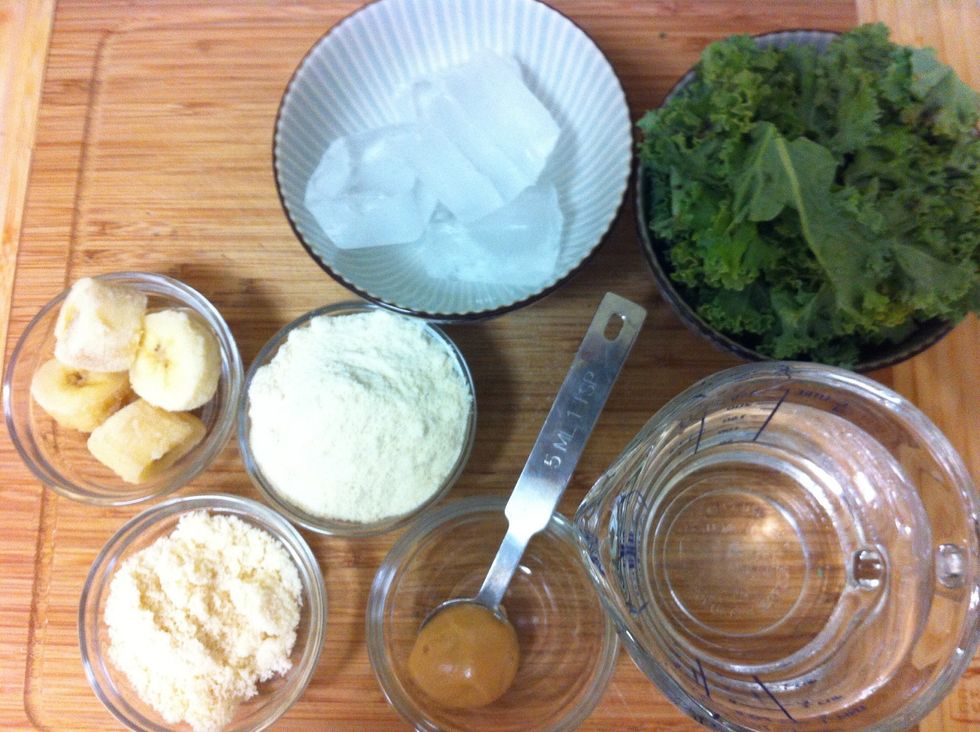 Gather the ingredients together.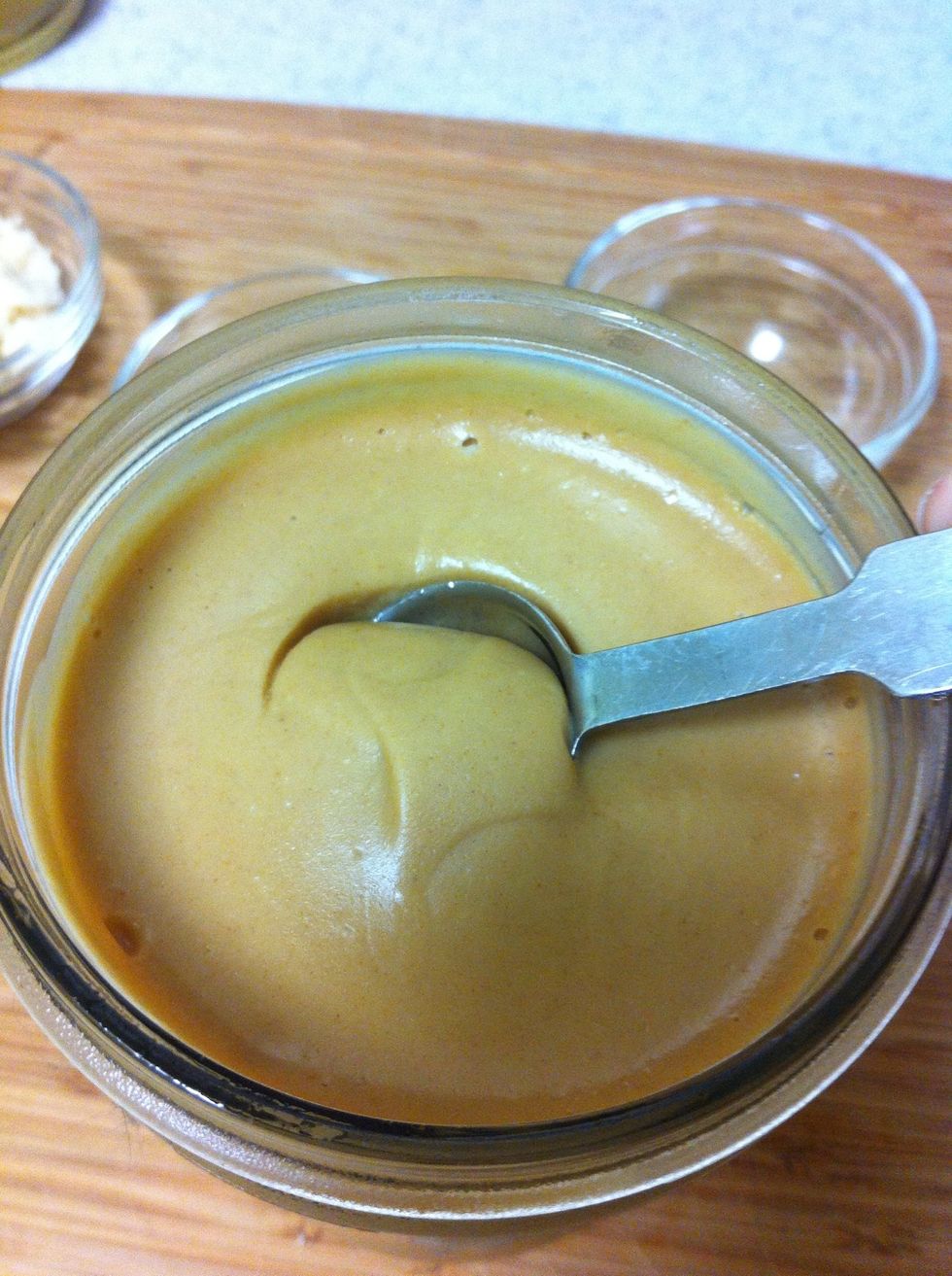 I use homemade peanut butter, but if you can't, opt for a low sugar version.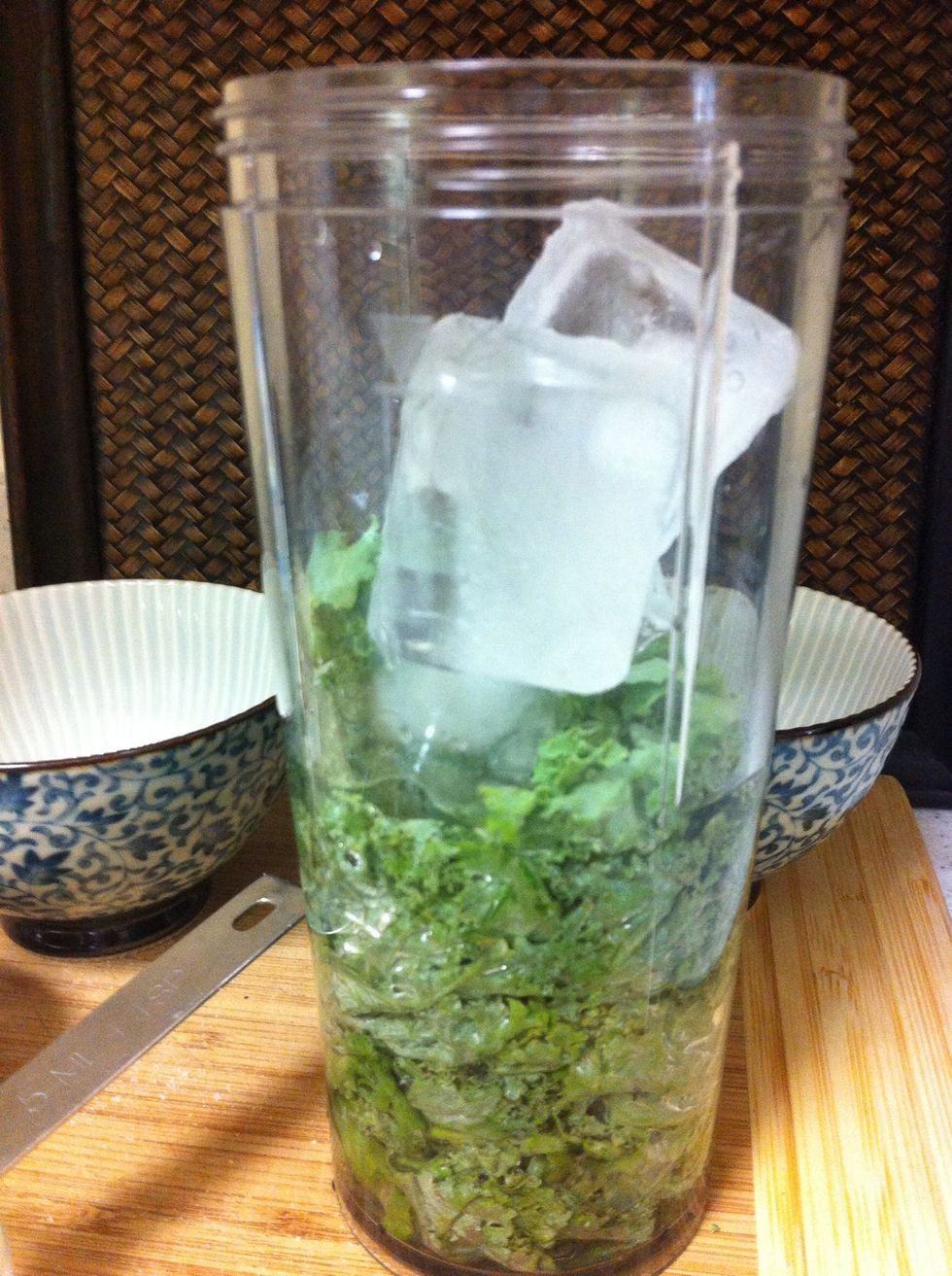 Add ice, water and kale or spinach to blender. I'm using an individual cup-type blender. Blend on high really well to break up the greens.
Looks pretty!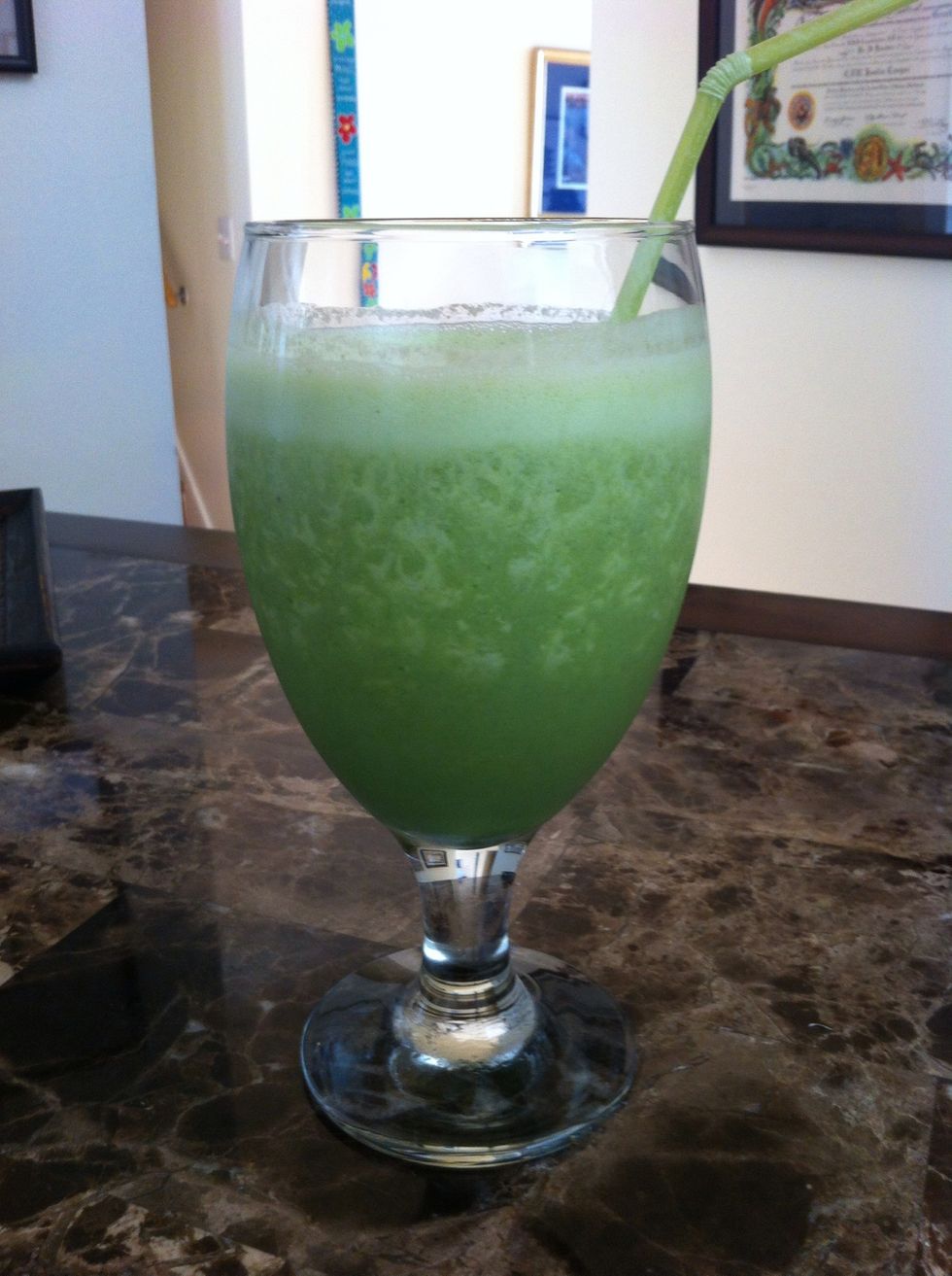 Add the remaining ingredients and blend on high. ENJOY! And feel good about yourself!
1 heaping tablespoon Almond meal
1 heaping teaspoon peanut butter
1 handful of kale or spinach
1 scoop vanilla protein powder
5 slices frozen banana
3/4 cup water
4 ice cubes