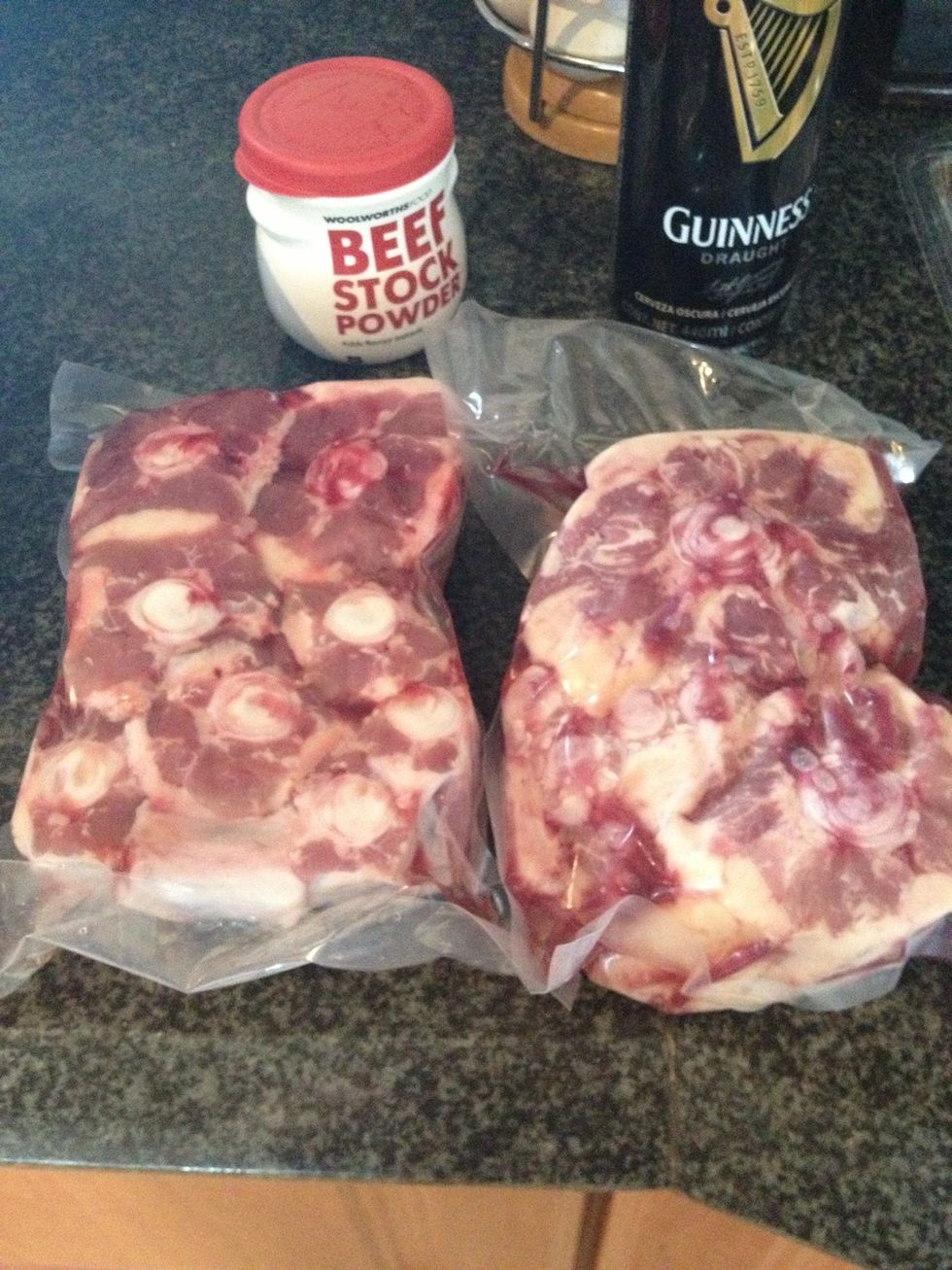 Oxtail Pieces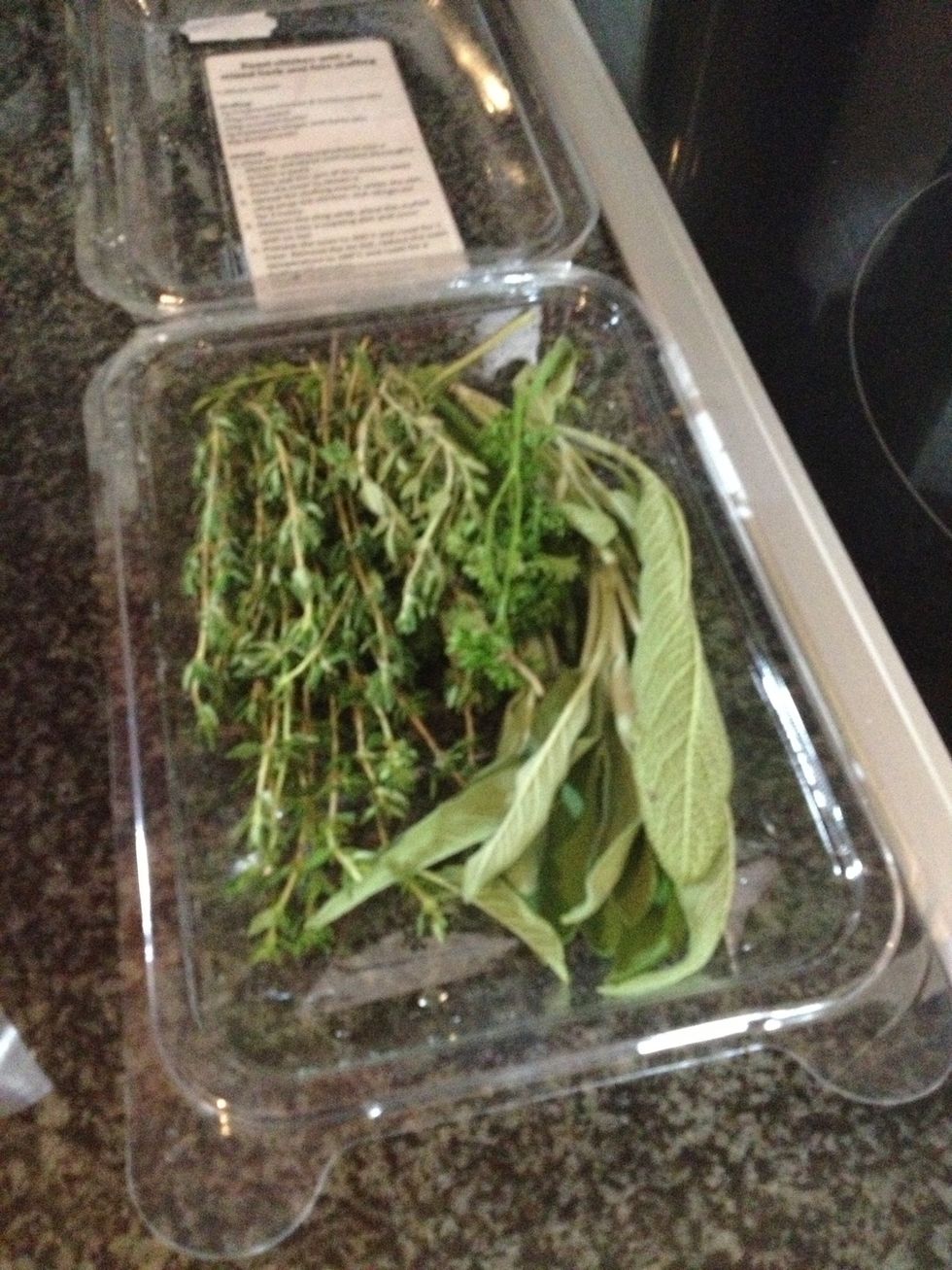 Fresh Thyme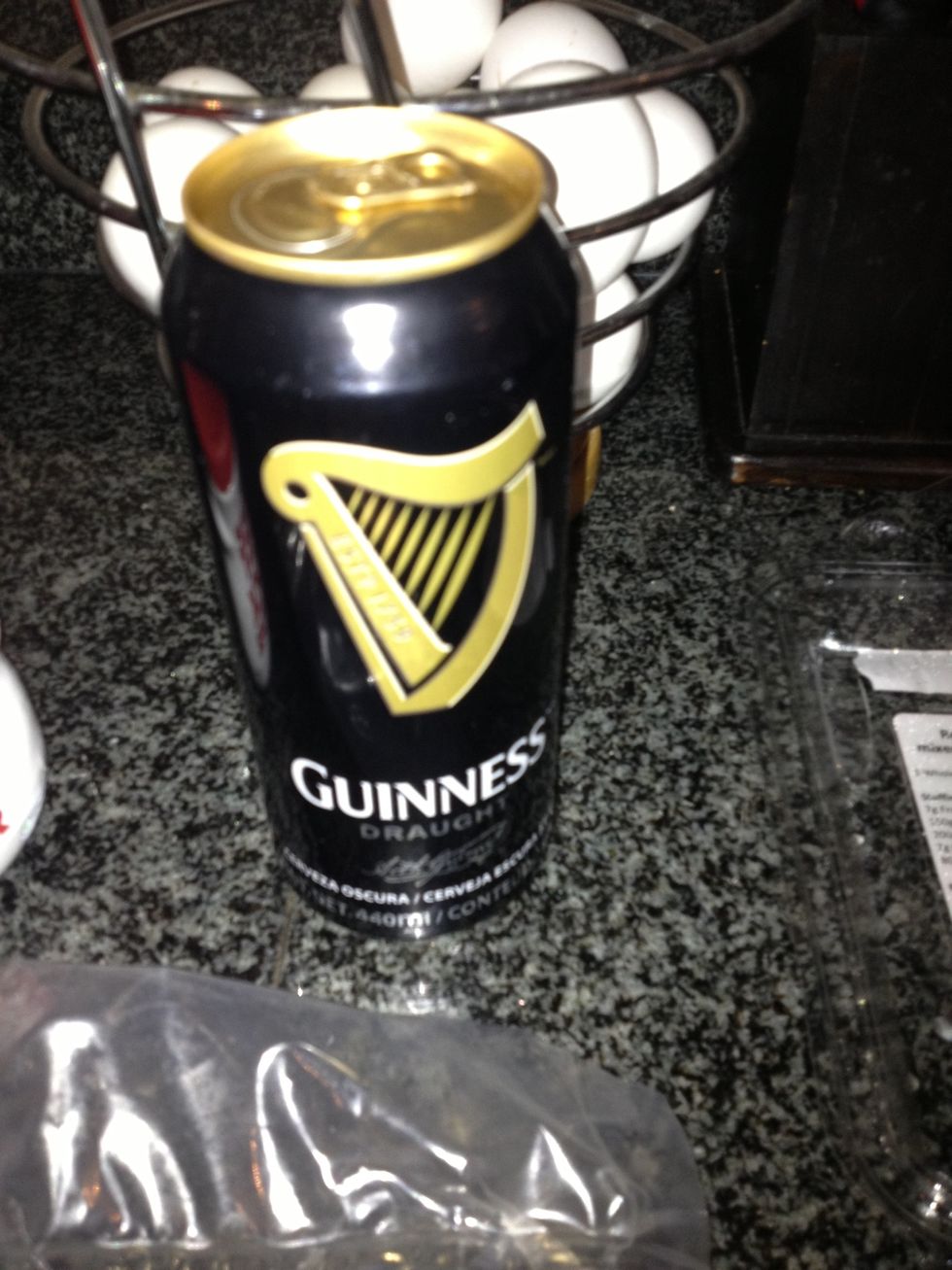 Guinness Beer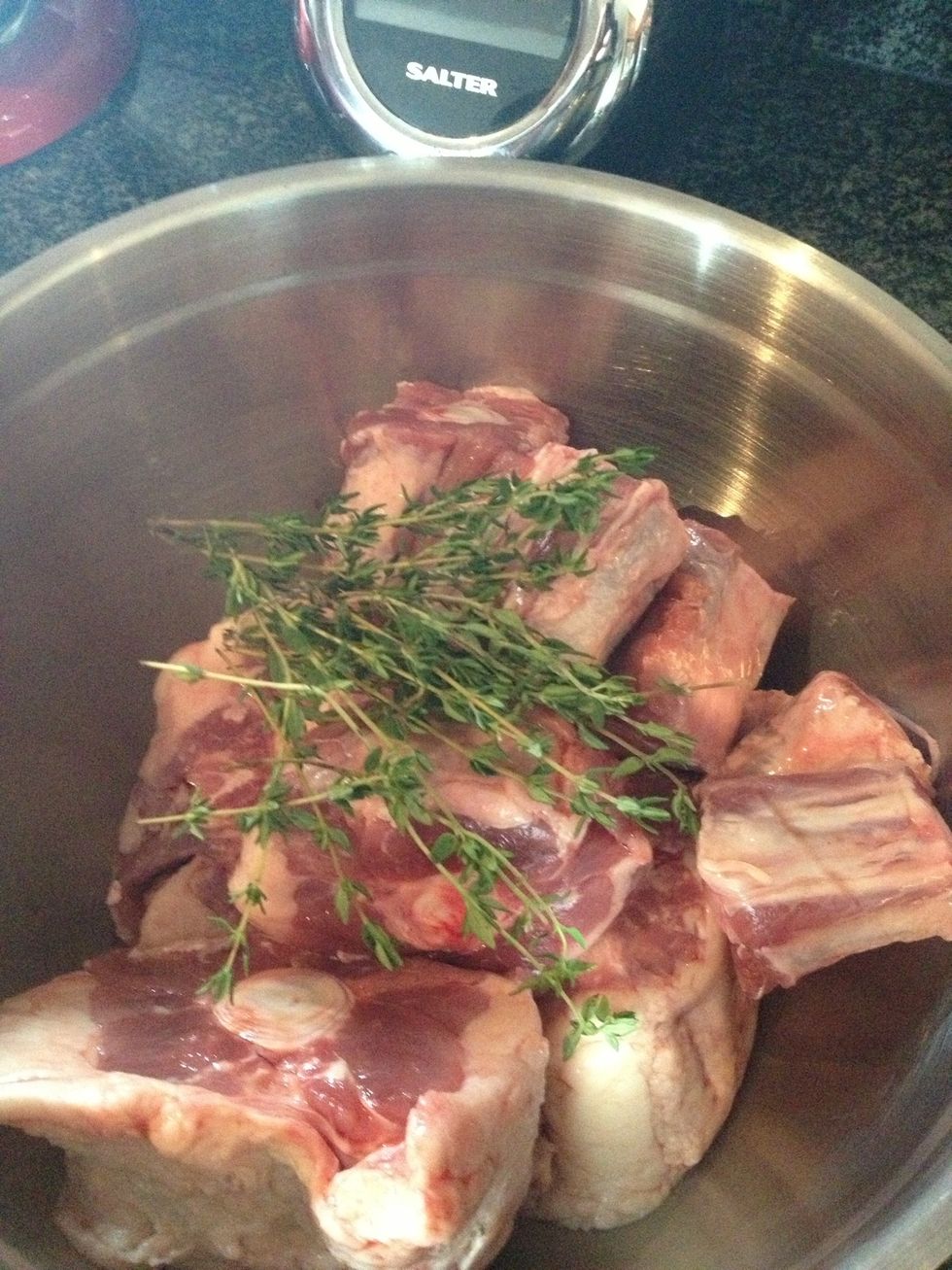 Add Thyme to marinate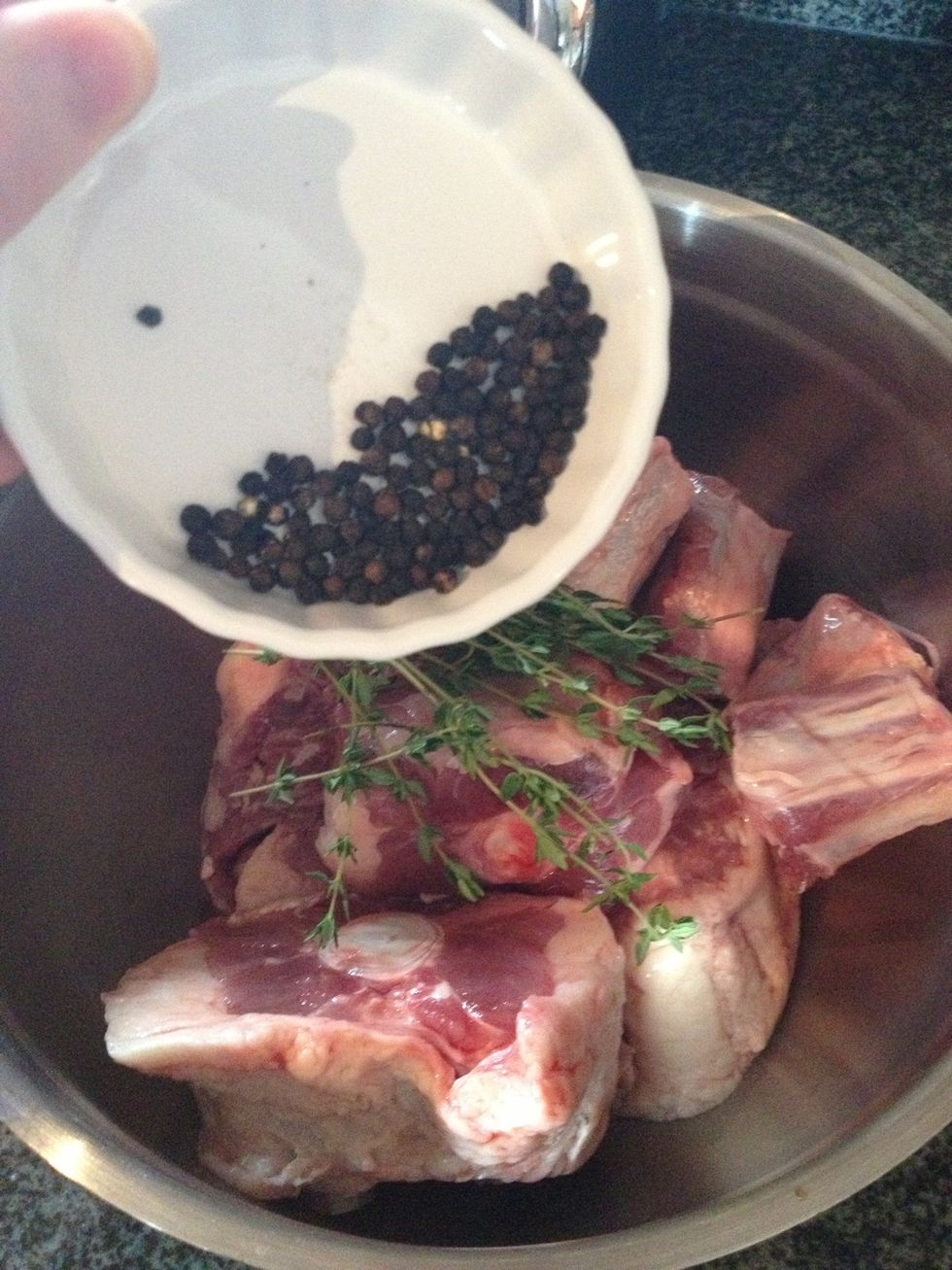 Whole Black Peppercorns
Mix in the whole Guinness can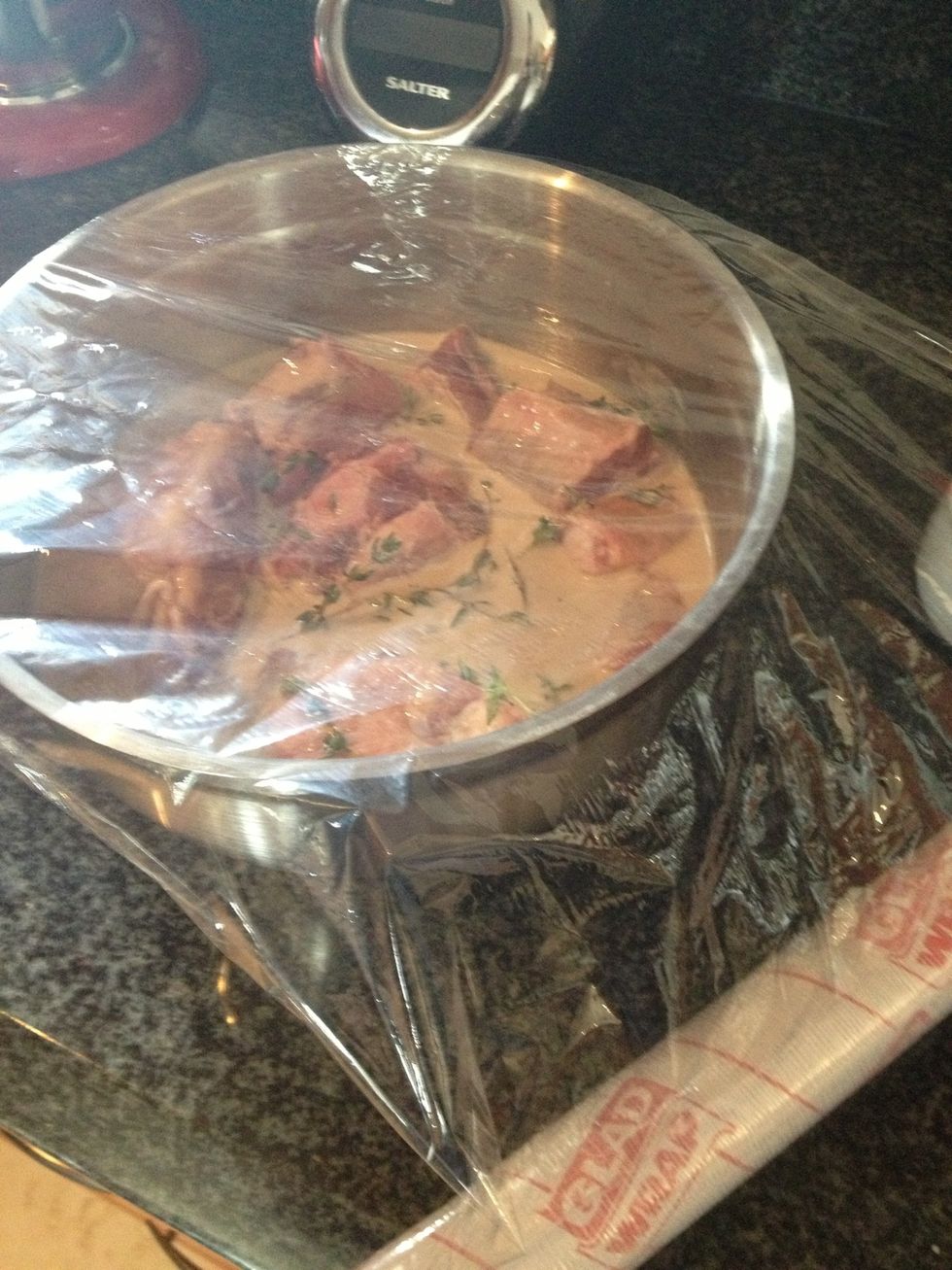 Wrap with cling film
Marinate the Oxtail in the Guinness, Thyme and whole Black Pepper Corns for 2 hours or longer
Heat up your Potjie pot or Cast Iron Pot with 3 tablespoons of oil to brown the oxtail.
Waiting to be browned.
Browned Oxtail Pieces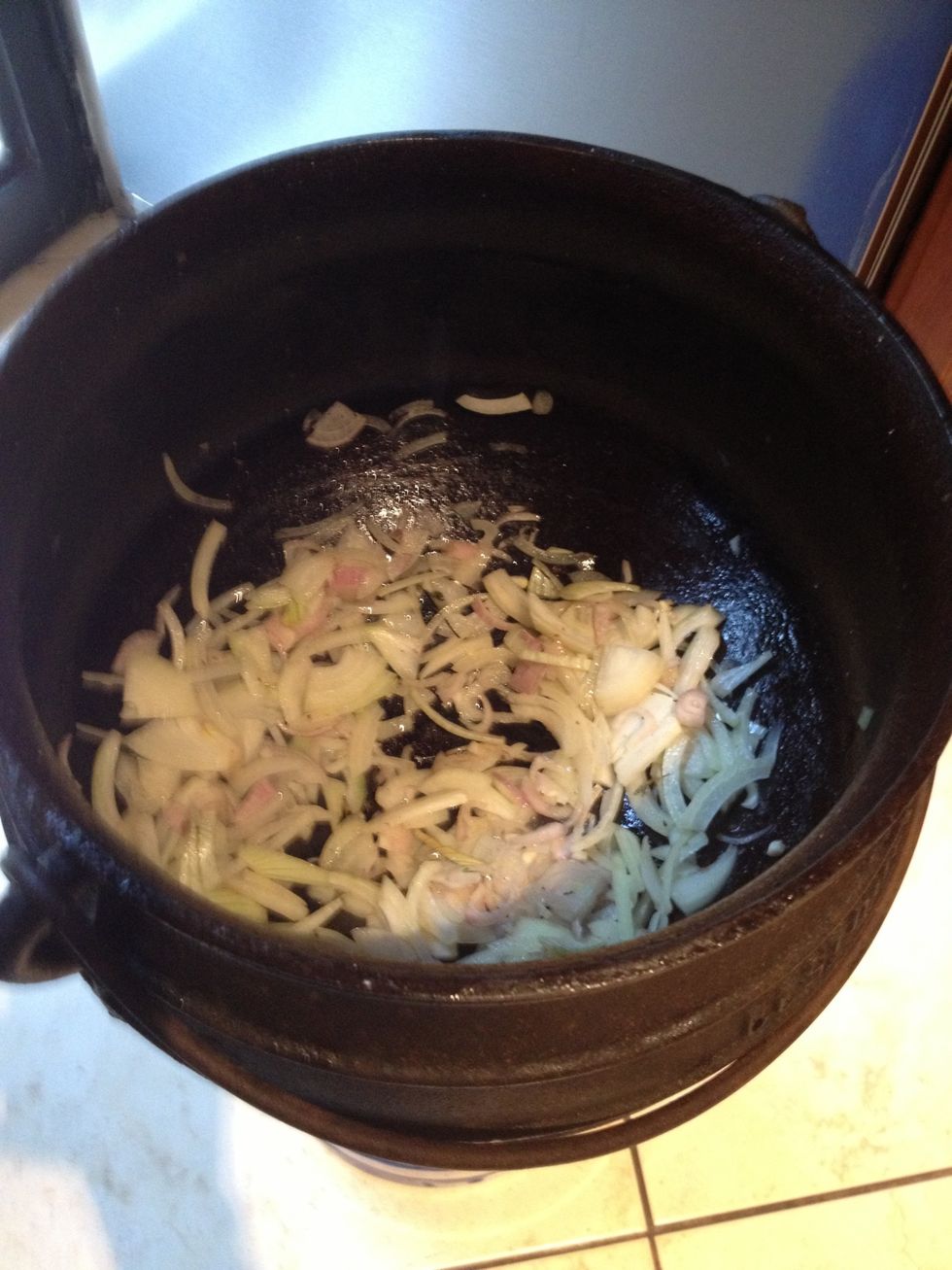 Fry Onions until translucent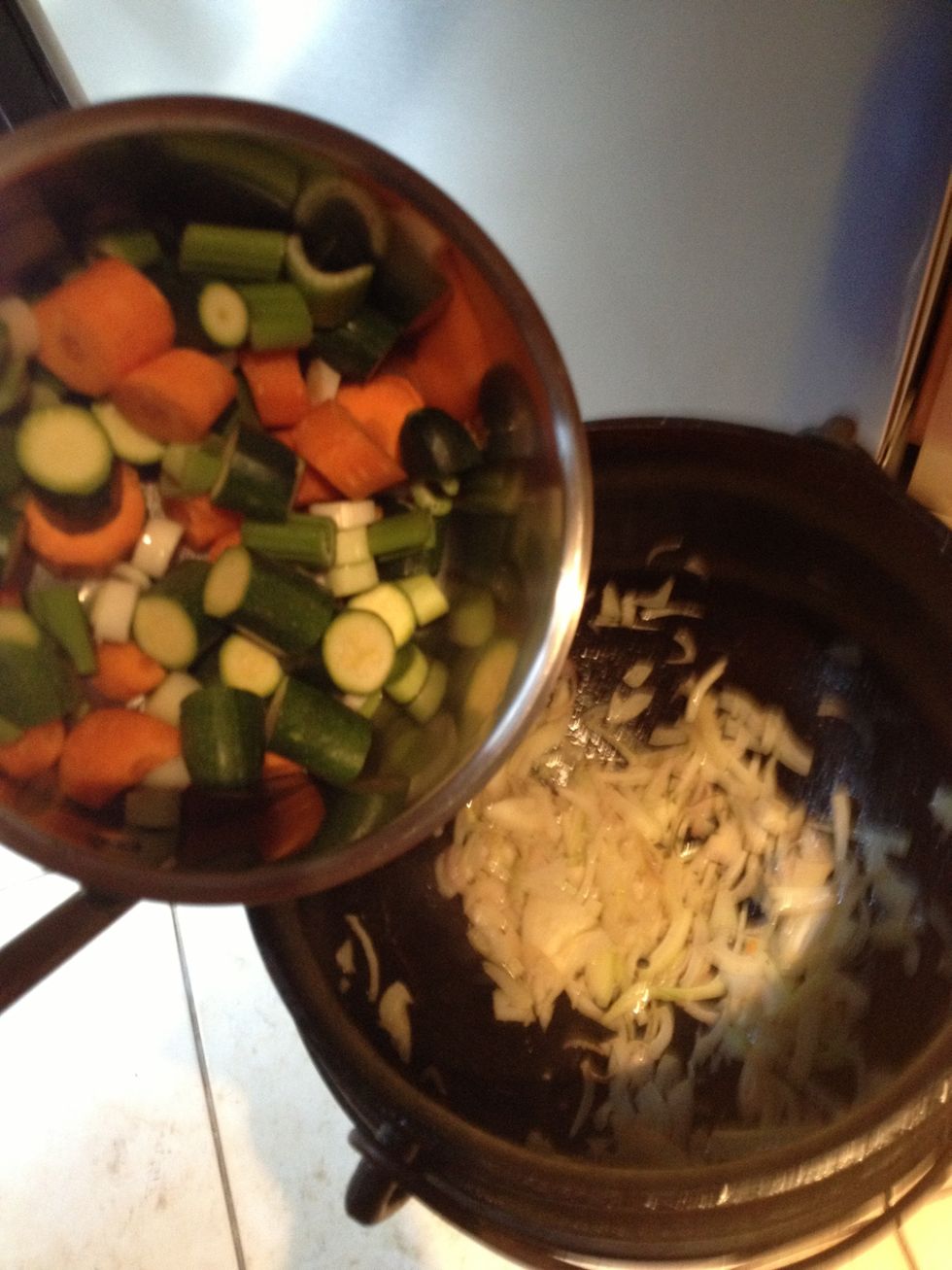 Added your Mixed Vegtables, I have added 1 cup of Carrots, Courgetts, & Spring Onions with 1 stalk of celery.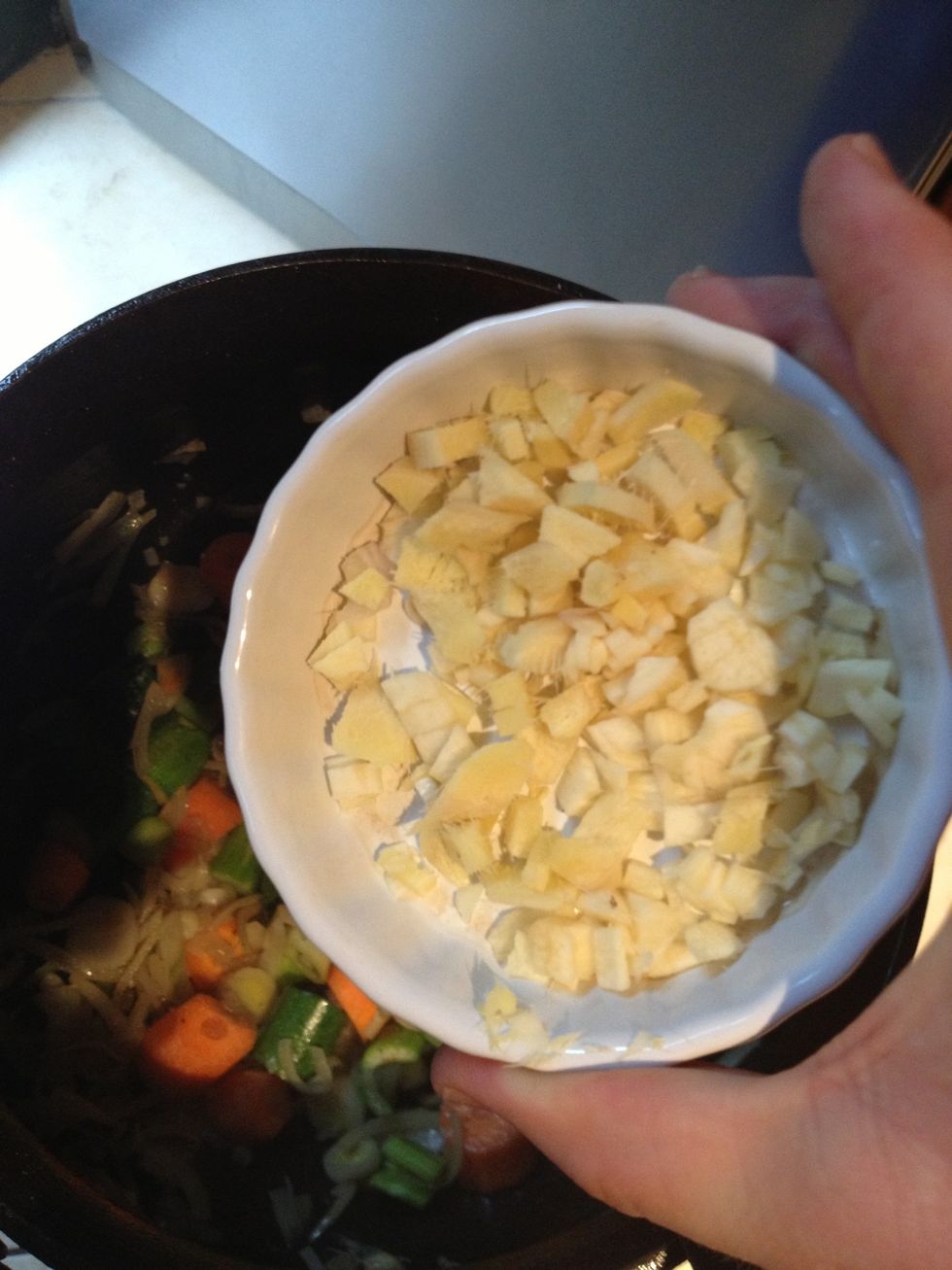 Added 2 Cloves of Garlic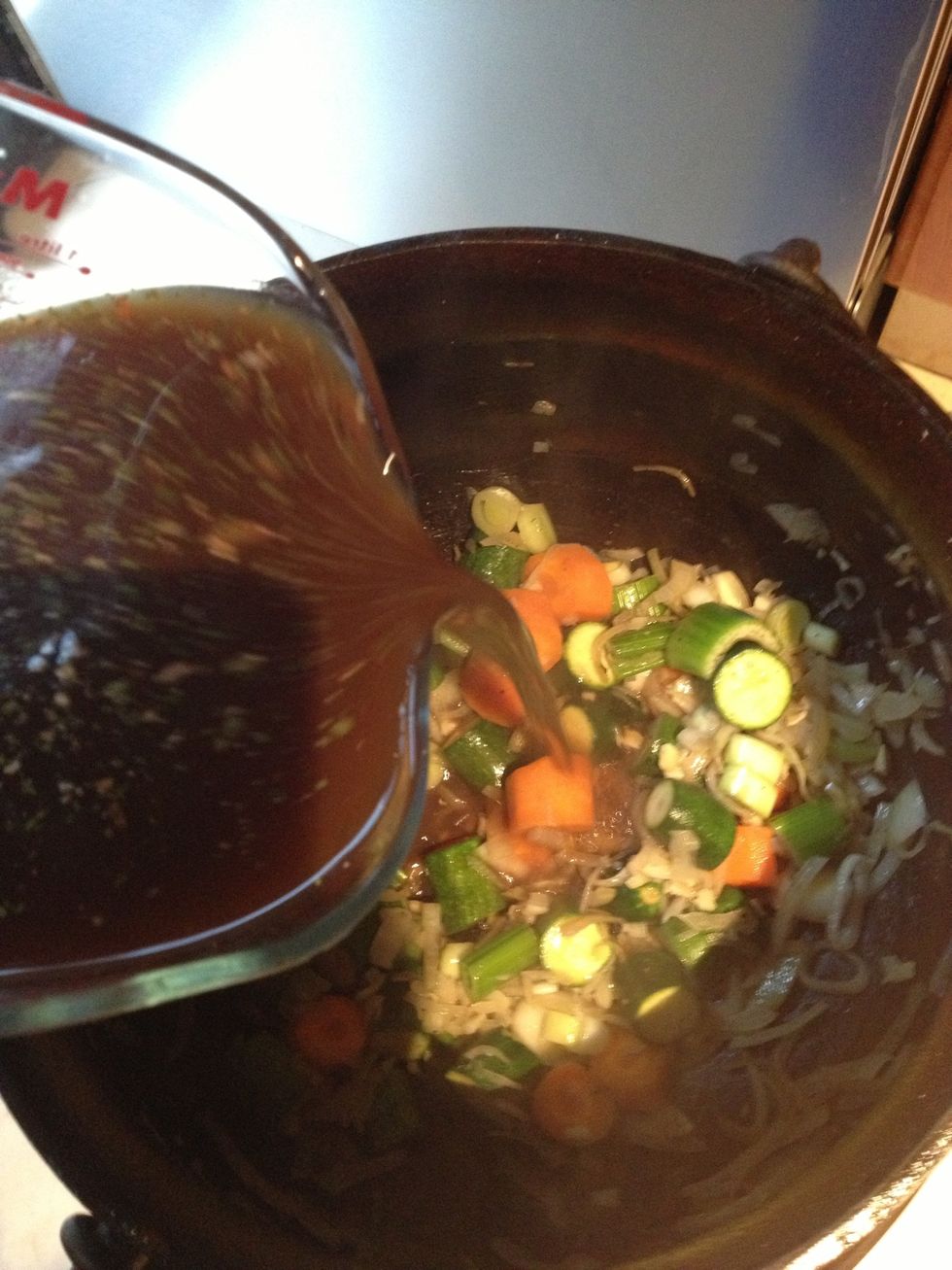 Added 1 1/2 liters of Beef Stock with the strained left over Guinness Beer.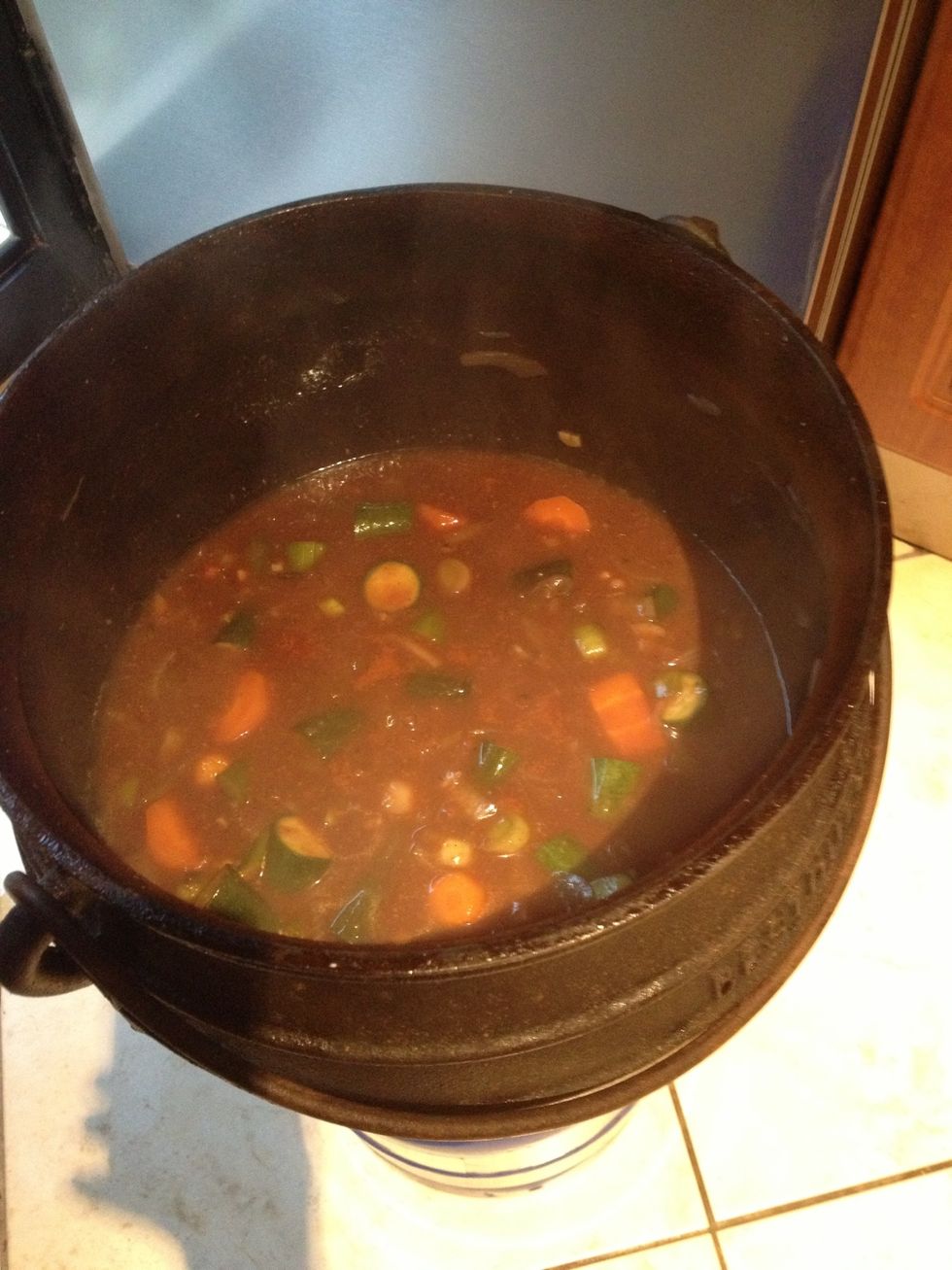 45 minutes into cooking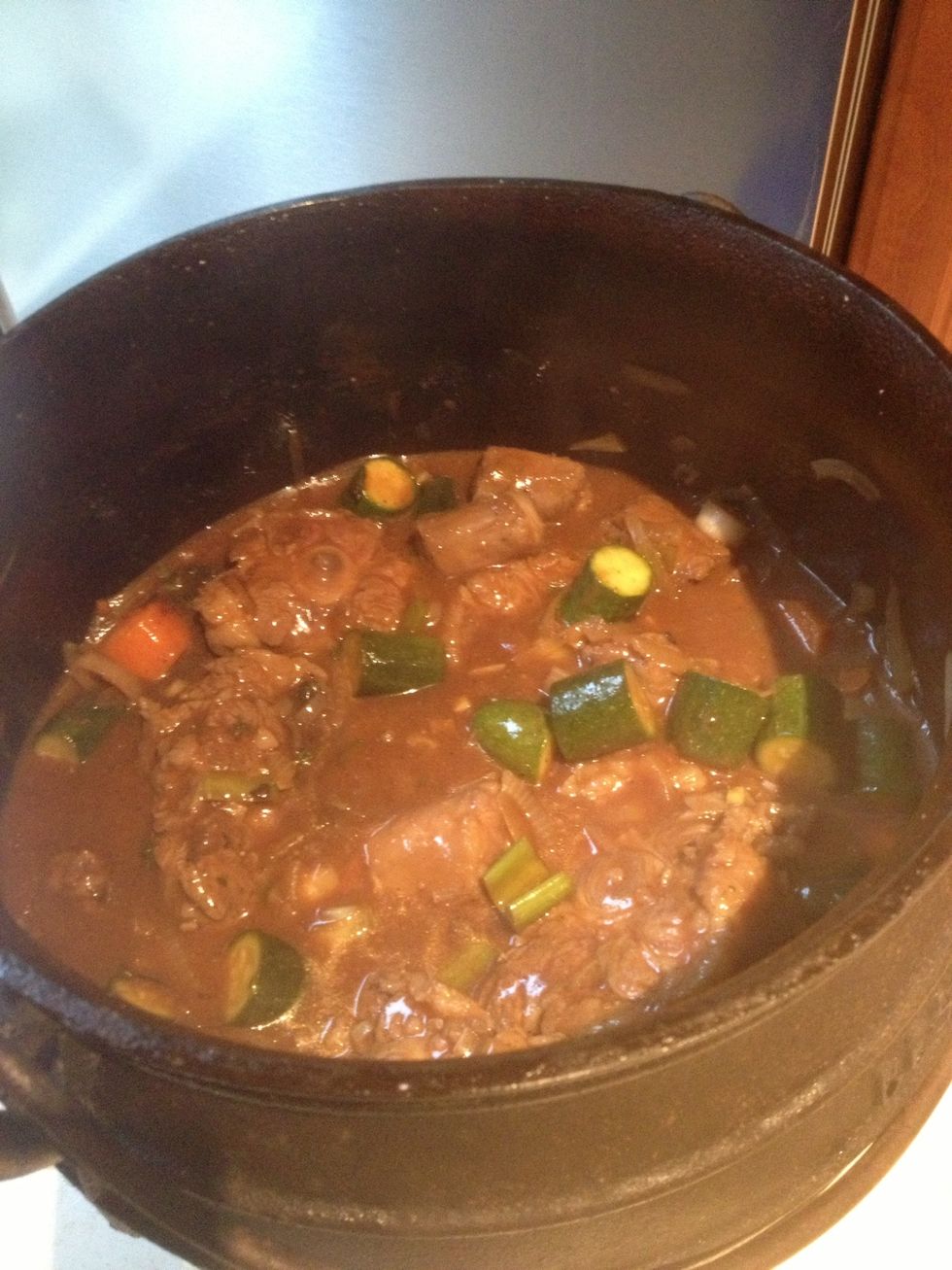 Another Pic whilst waiting for the stew to be ready.
Oxtail Stew with Guinness Bear ready after 1 Hour 30 enjoy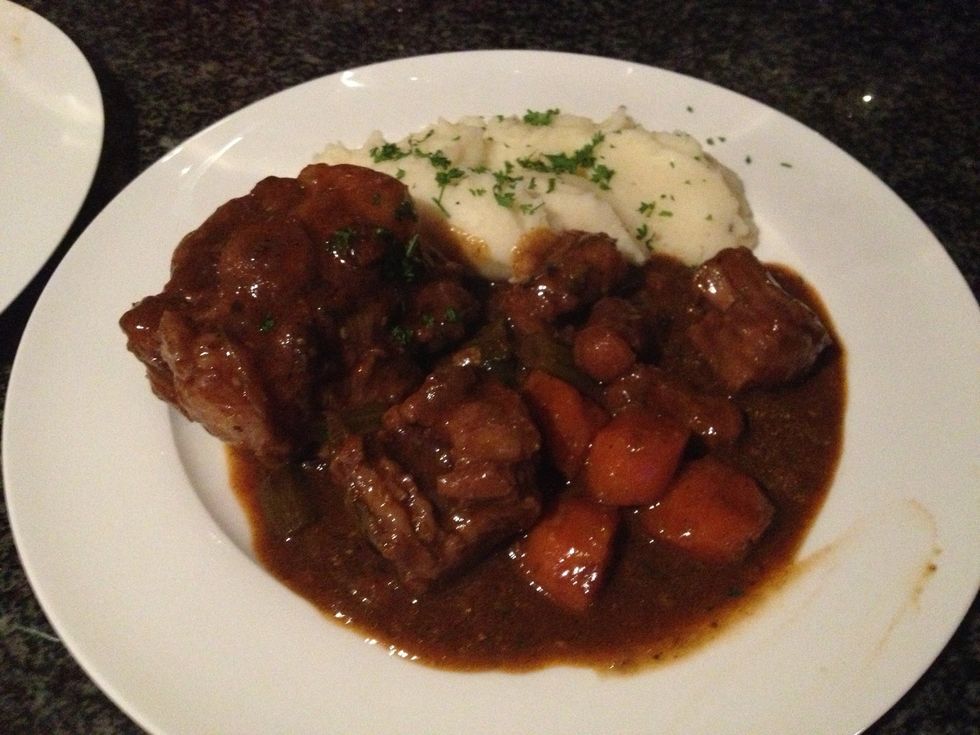 Serve with Roasted Garlic Mash
The creator of this guide has not included tools
Ballitoville, Kwazulu-Natal, South Africa