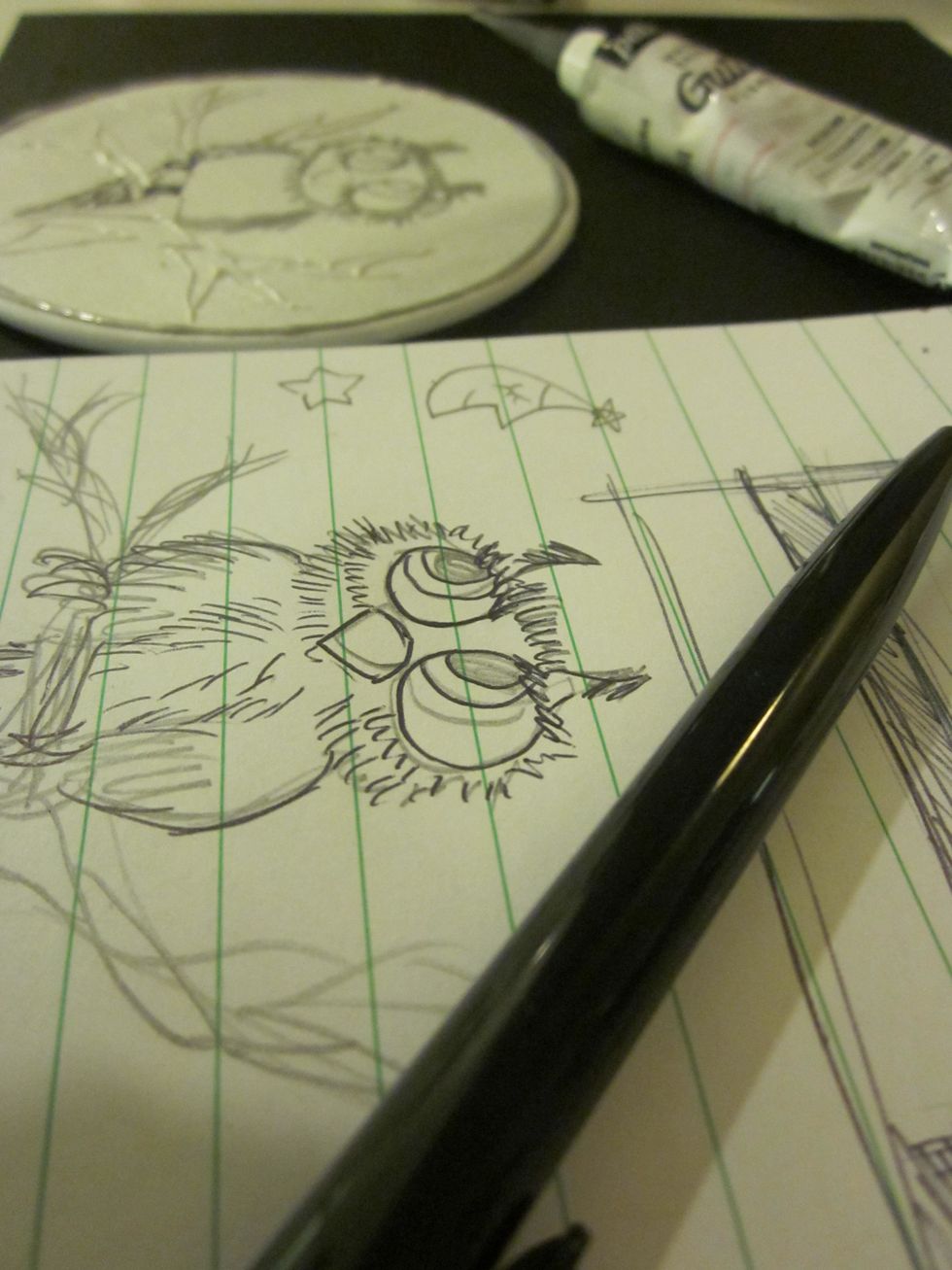 1.Draw your idea on a paper.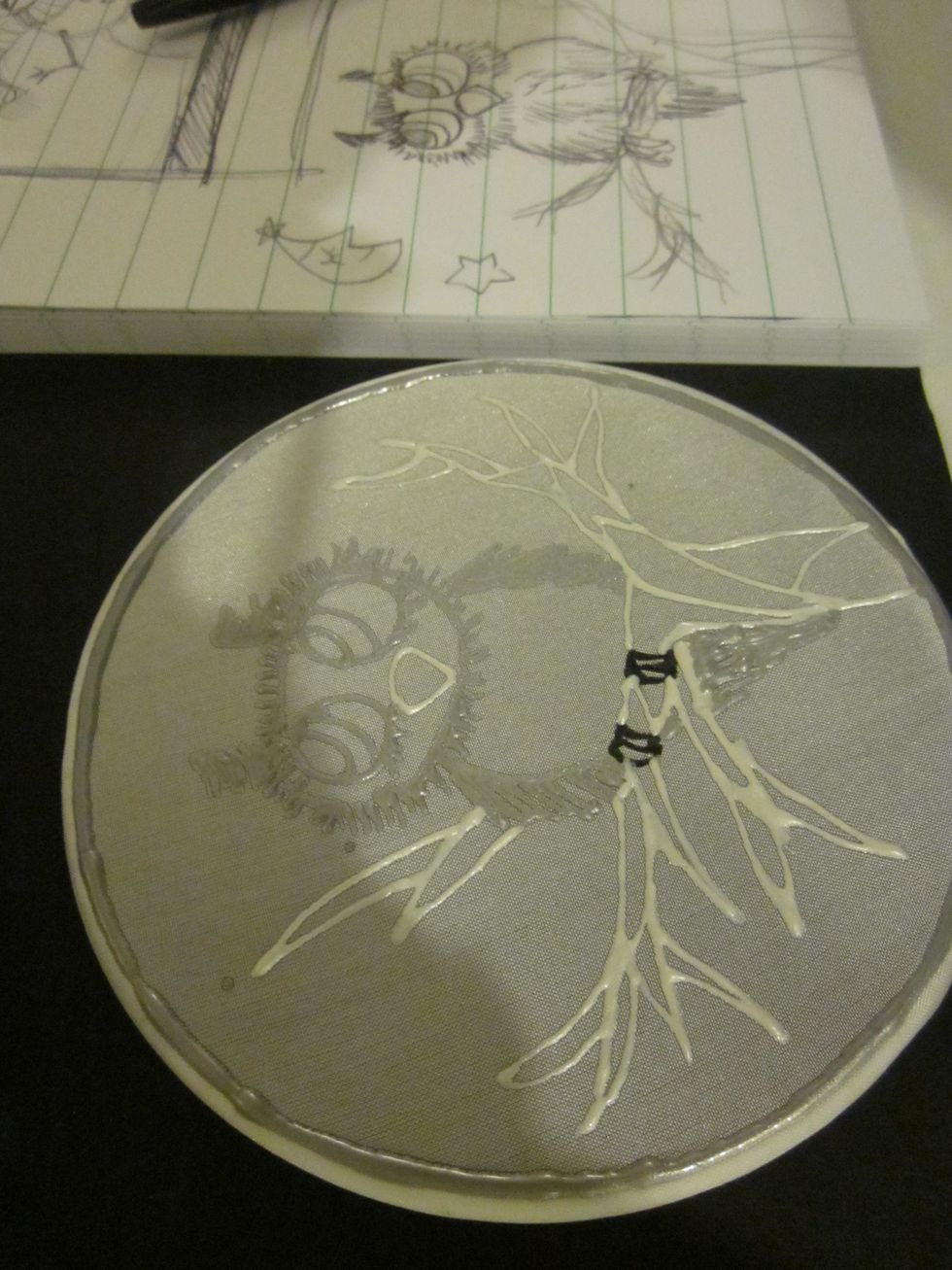 2. After you cleared your idea you can transfer it on the silk pannel- using guttas.
3. After the guttas have dried -you can start painting your picture with whatever colors you have. Use a tiny brush :)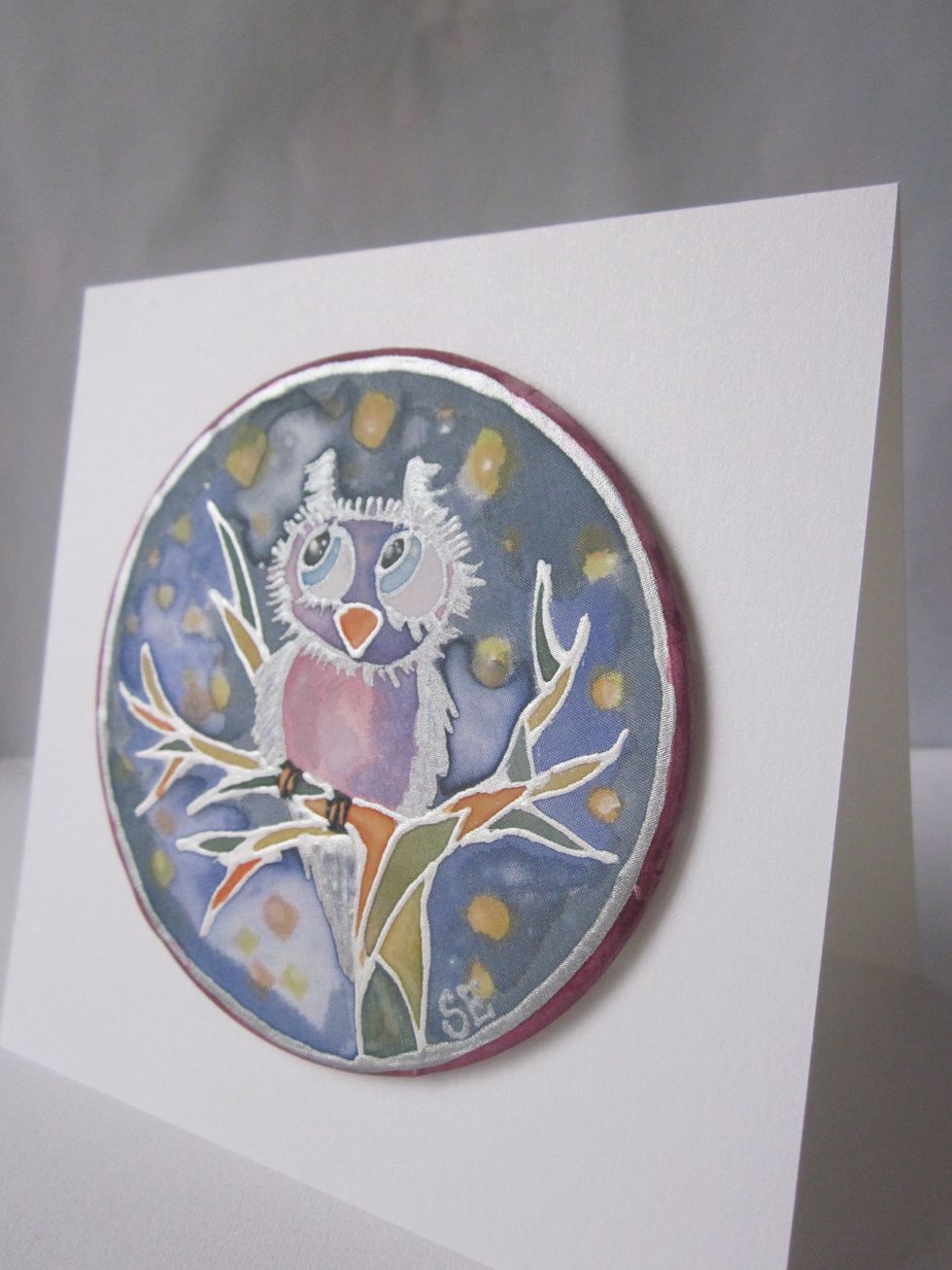 4. After the painting has dried you can glue tha silk pannel to a cardboard of your choice! I am using square pearl white one.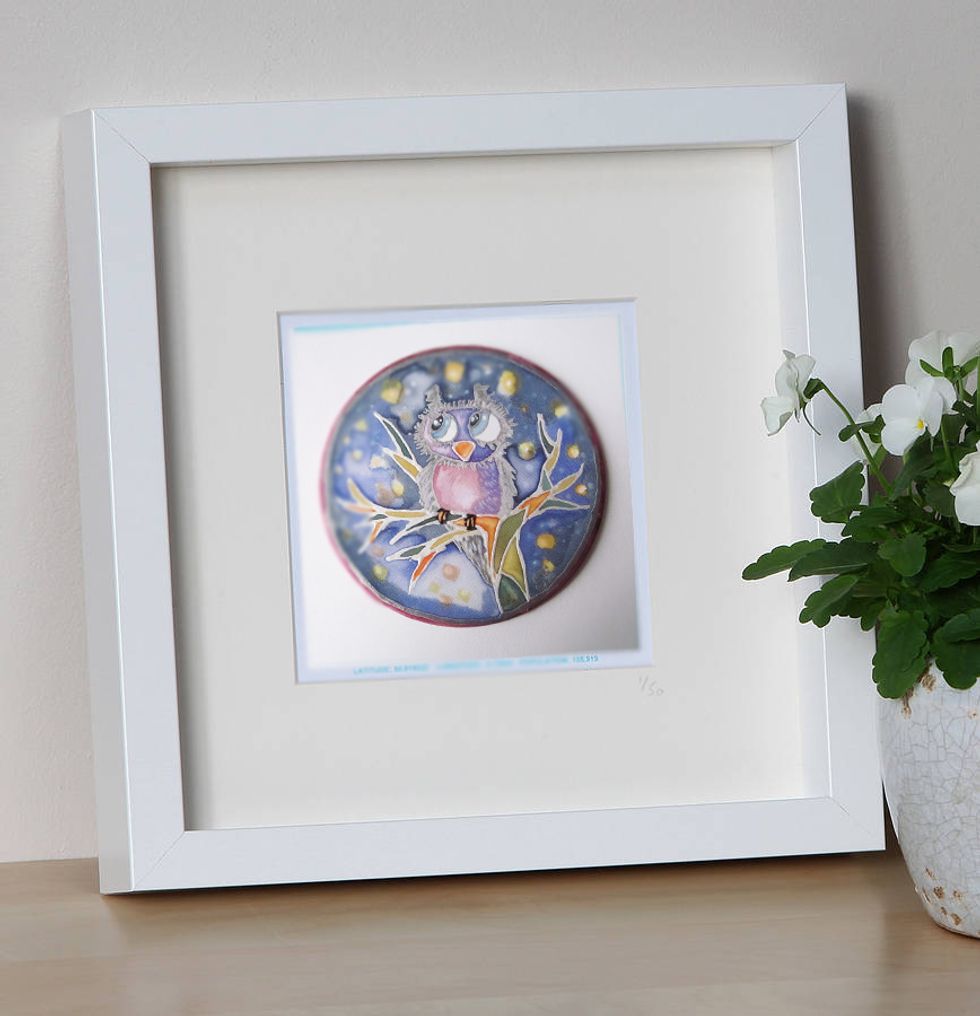 5. TA-daAaa! Your painting is ready! It looks great framed, right? For more cards you can visit my Facebook page: https://www.facebook.com/SEscarves Thank you for checking out my DIY tutorial ;)
silver gutta, silk wire frame pannel
silk paints
brush
pencil, paper for the sketch