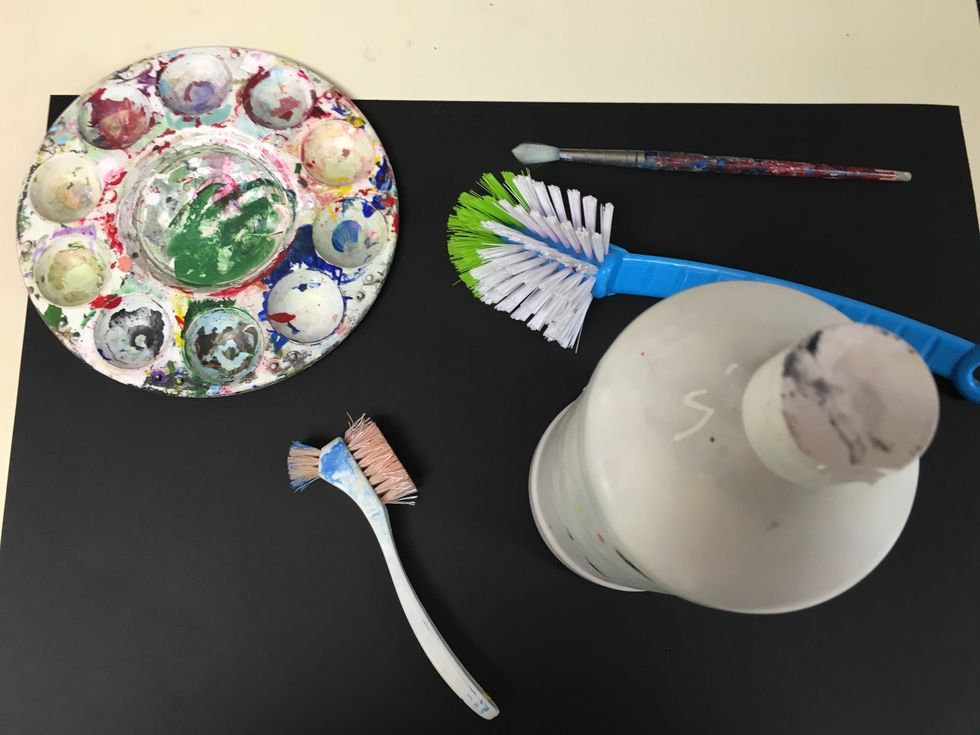 We will begin by painting our papers and allowing them to dry. You will need white acrylic paint, black paper, and some rough brushes such as tooth brushes or a dish brush.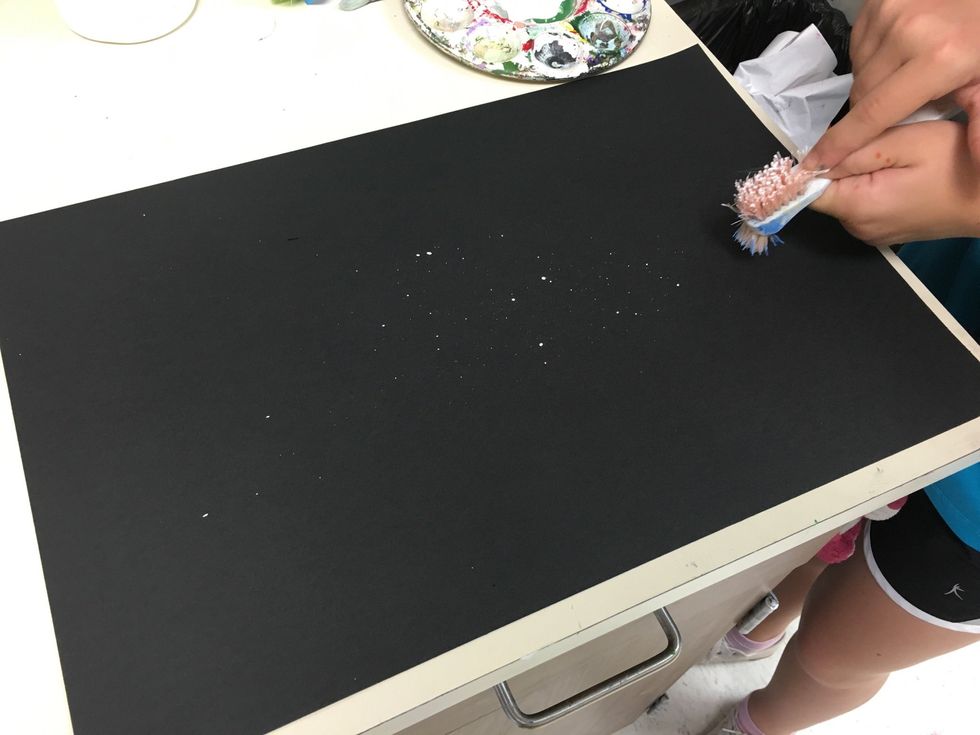 I add a little bit of water to the white paint to make it more fluid, then scrub the brush into the white paint on a plate or palette. Use your finger to pull back on the bristles splatting the paper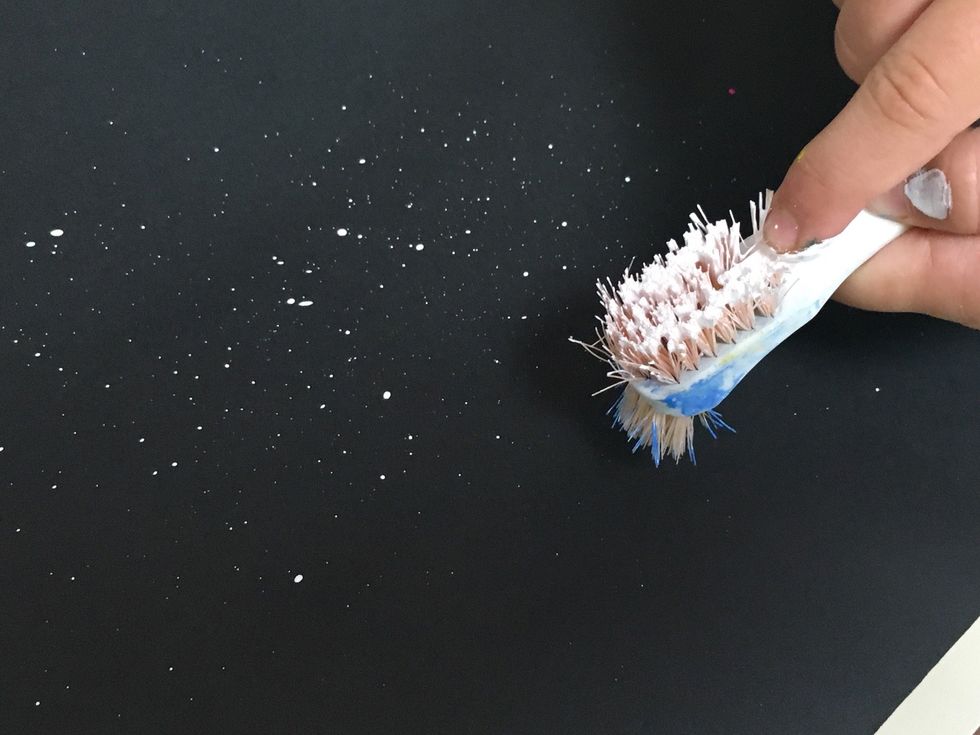 Bristles up, finger pulling back, splats splatting forward onto the paper.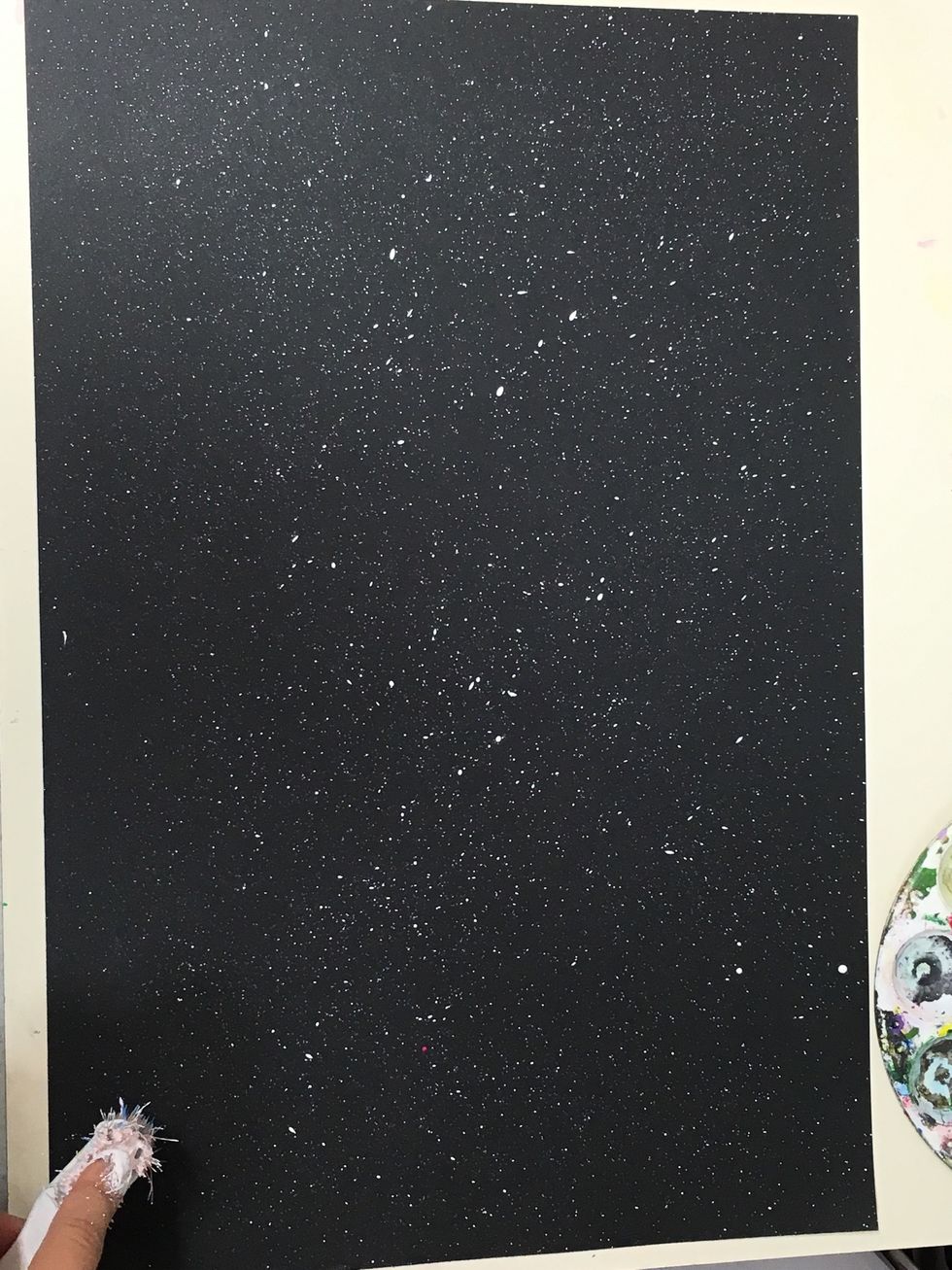 Wow, it looks like stars!
Bigger brush, bigger stars.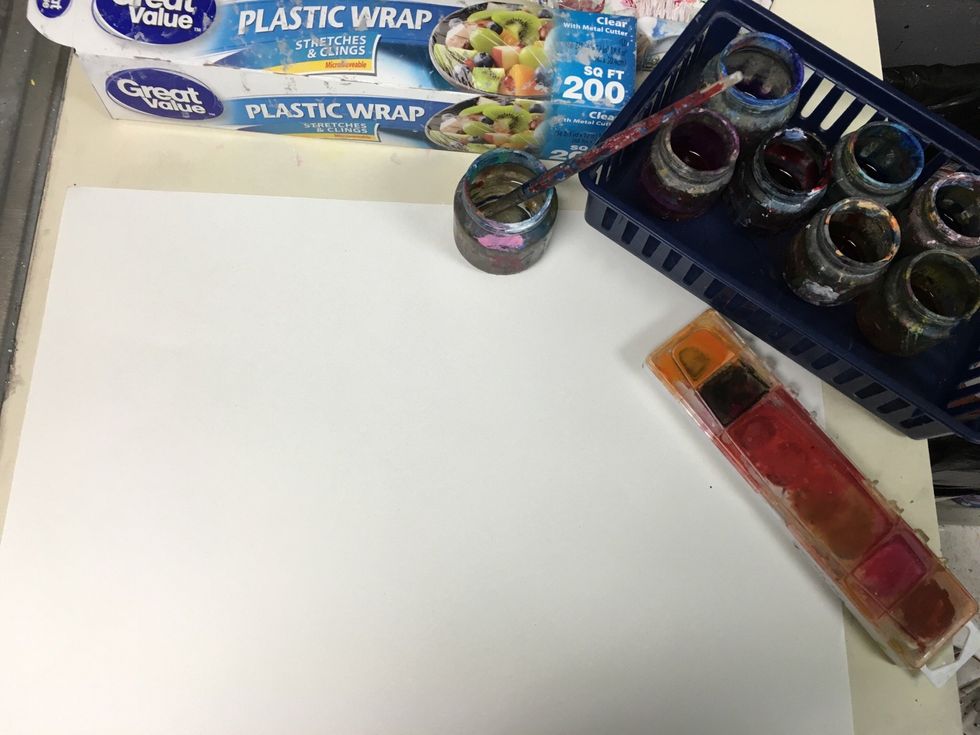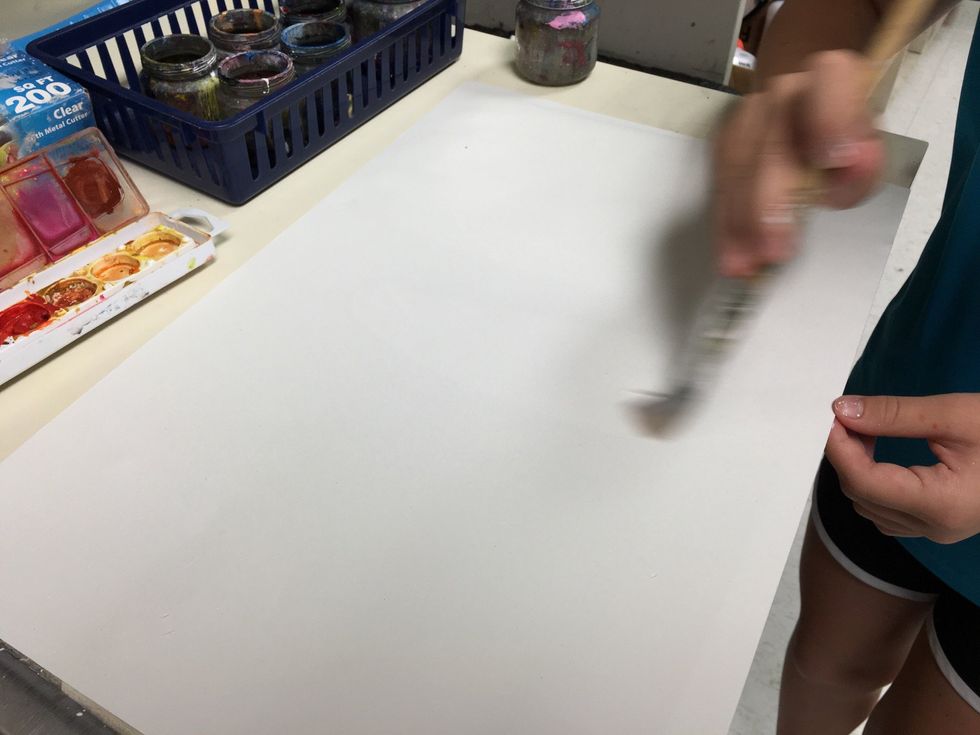 First paint the paper with just water.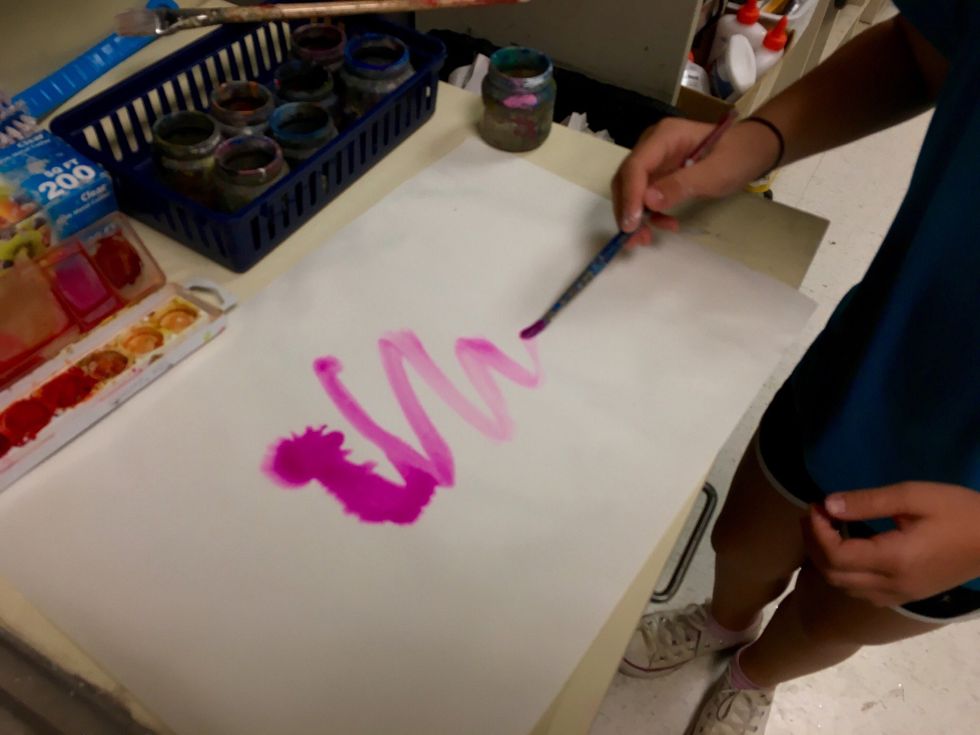 Then start adding any colors you want. Be generous!!!
Lots of paint.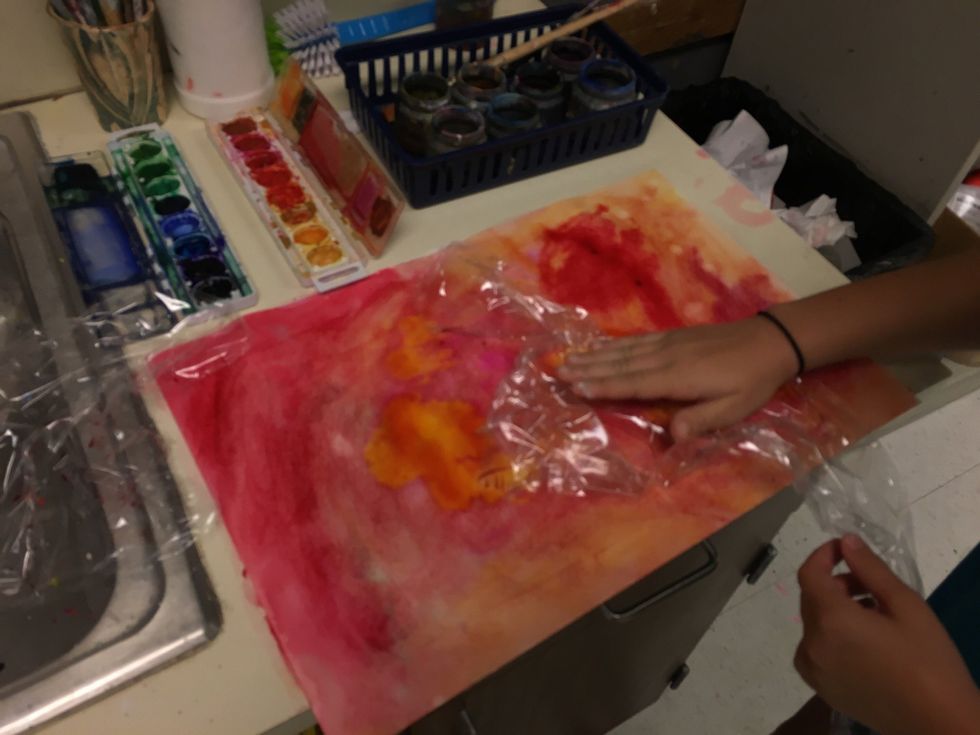 Tear some plastic wrap and lay it directly on the wet paint. Crinkle it. This will add texture as it dries.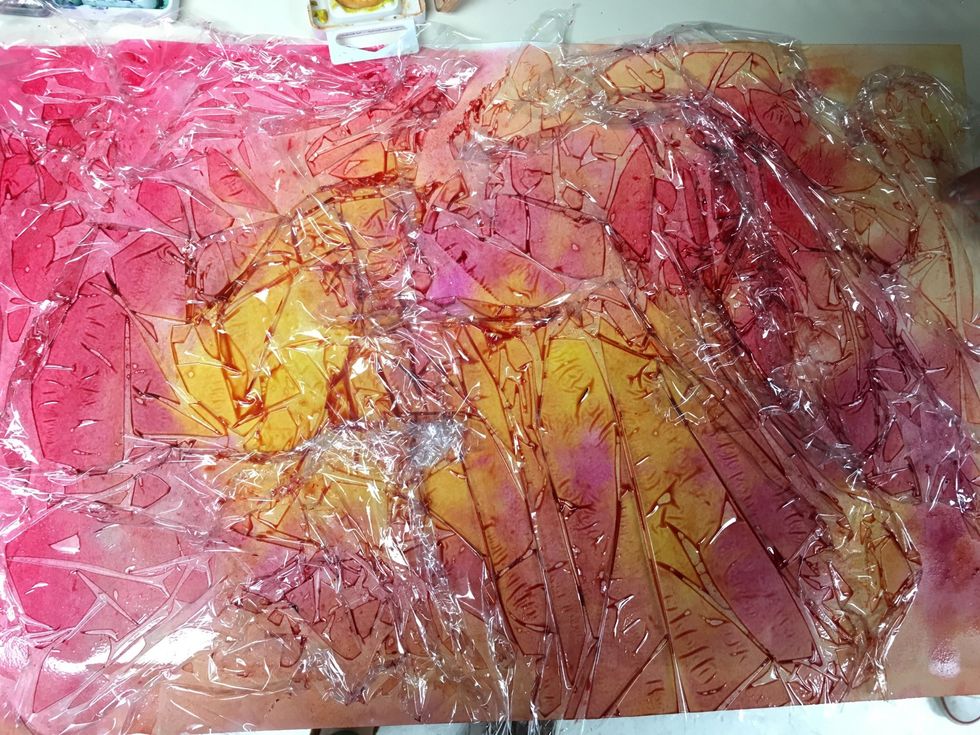 Now let dry!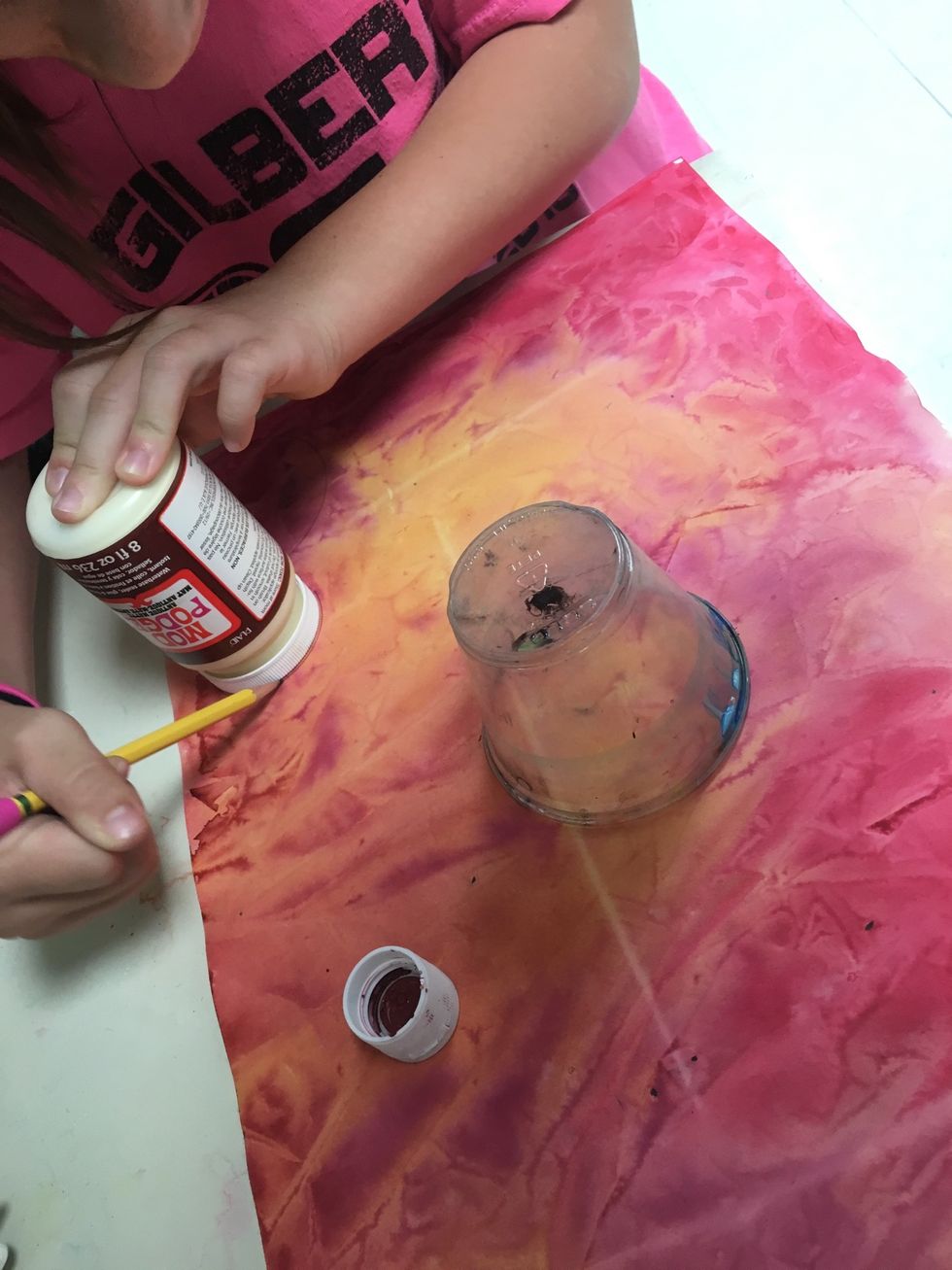 Ooo, pretty. Next trace about 5 circles on it. These will be planets.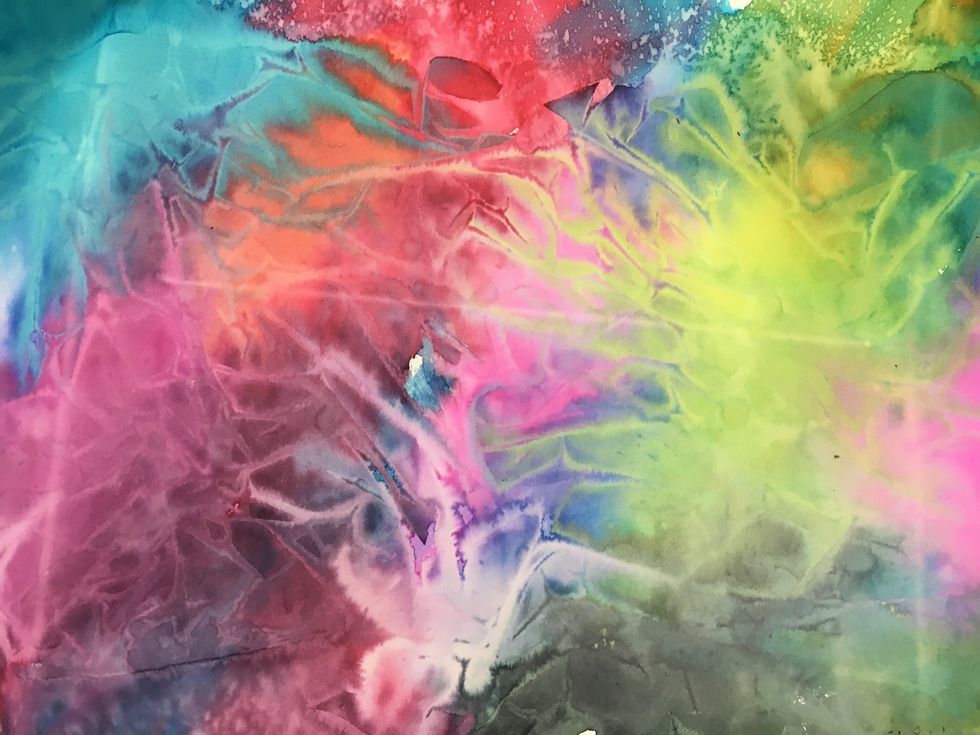 Here's another paper that turned out really cool!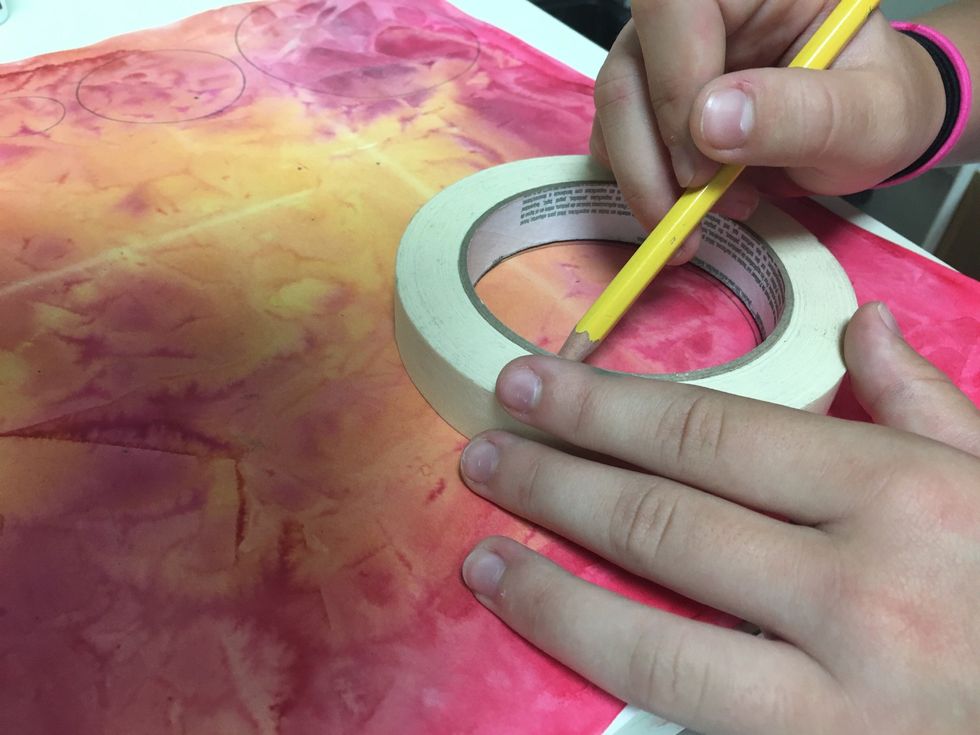 More circles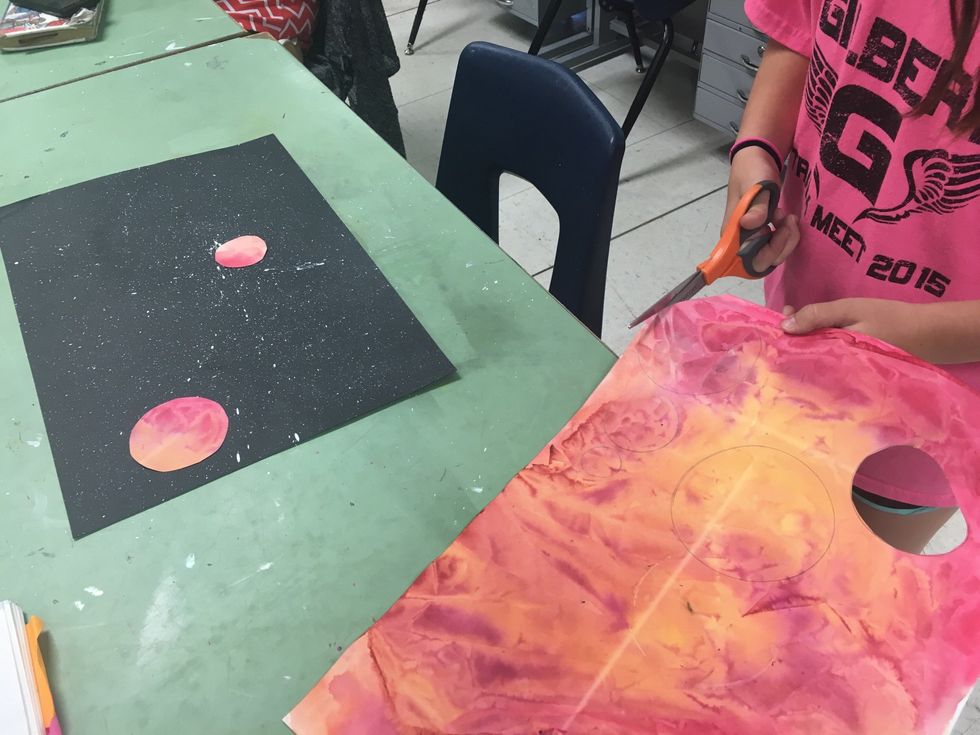 Cut out the circles.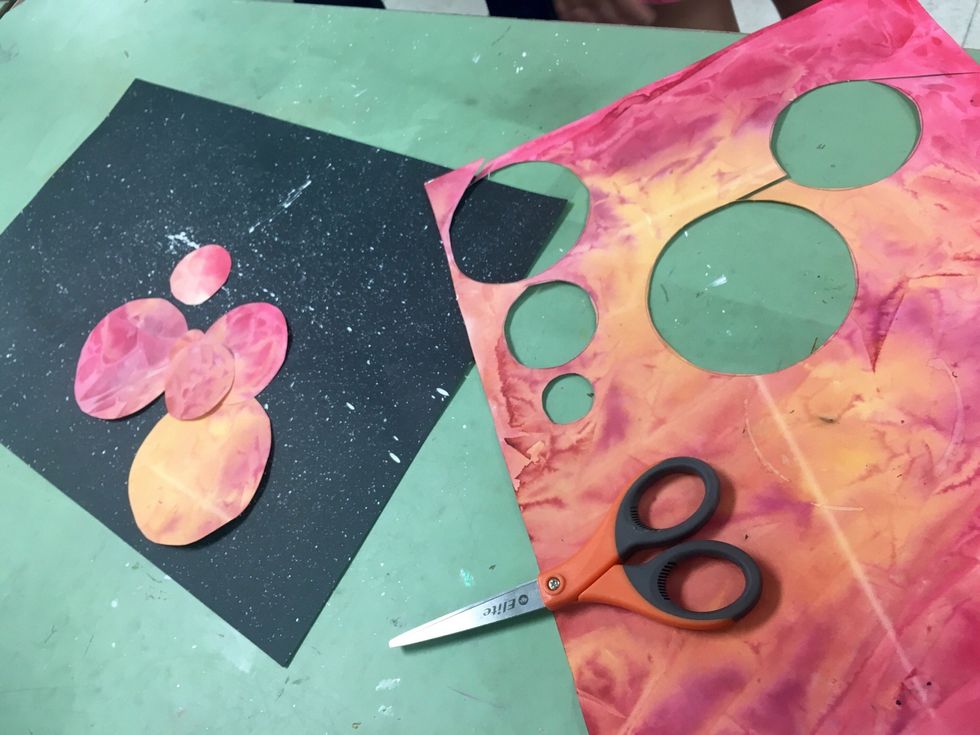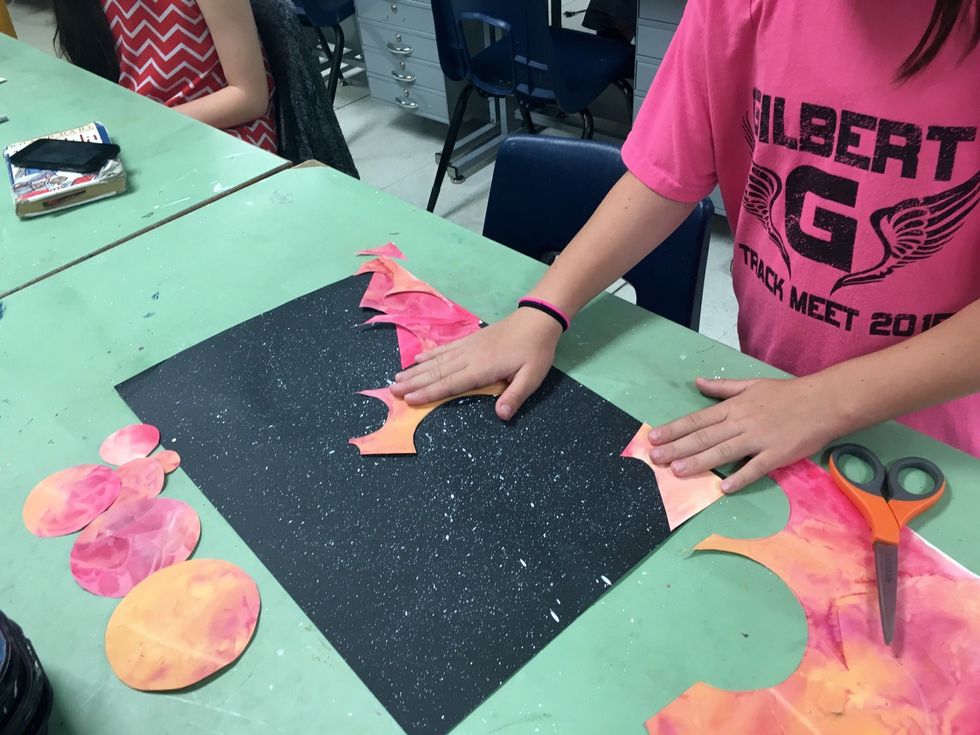 Use the scraps that were left to create a rugged landscape of a far away planet. arrange the scraps at the bottom of the space paper.
Use a glue stick to paste them into place.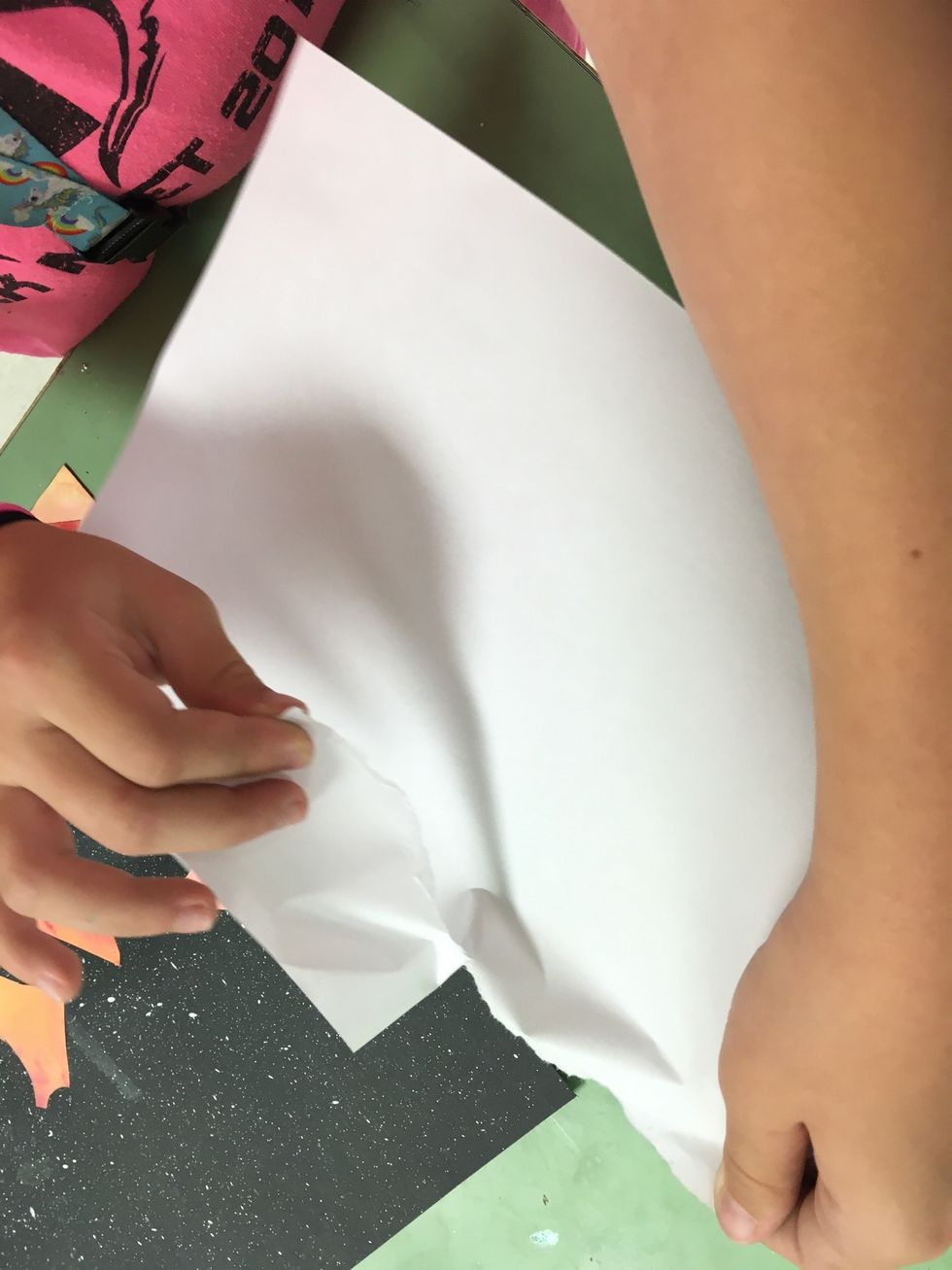 Tear a piece of scrap paper. We will need the edge. It can even be a magazine or something like that.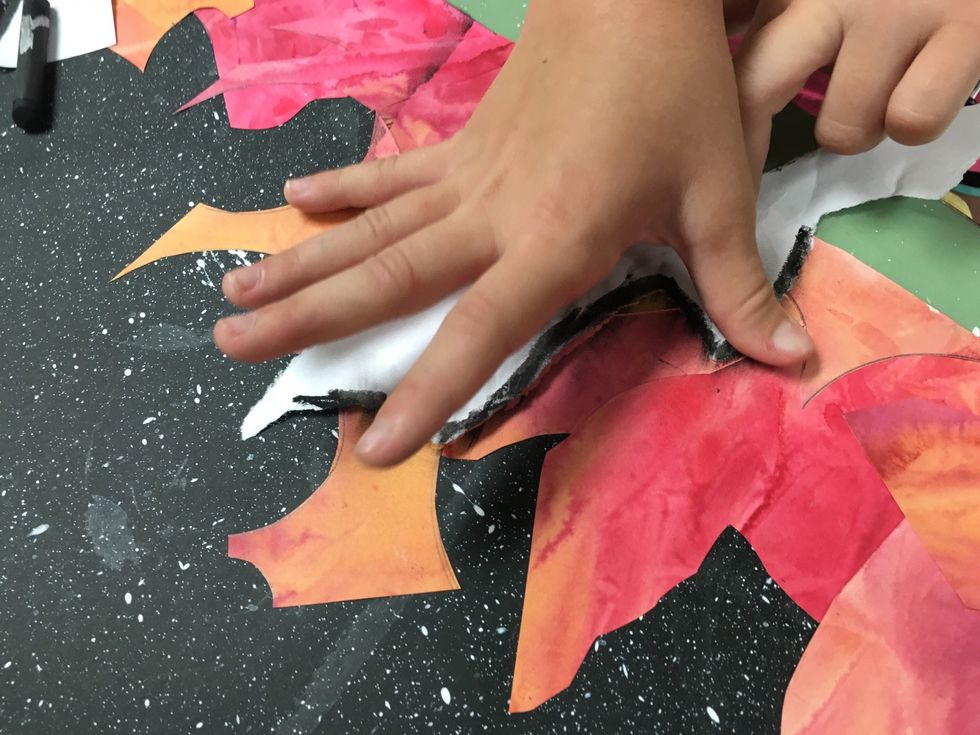 Color the edge with black oil pastel and lay it over the rough landscape you created. Rub you finger across it leaving an impression on the art below.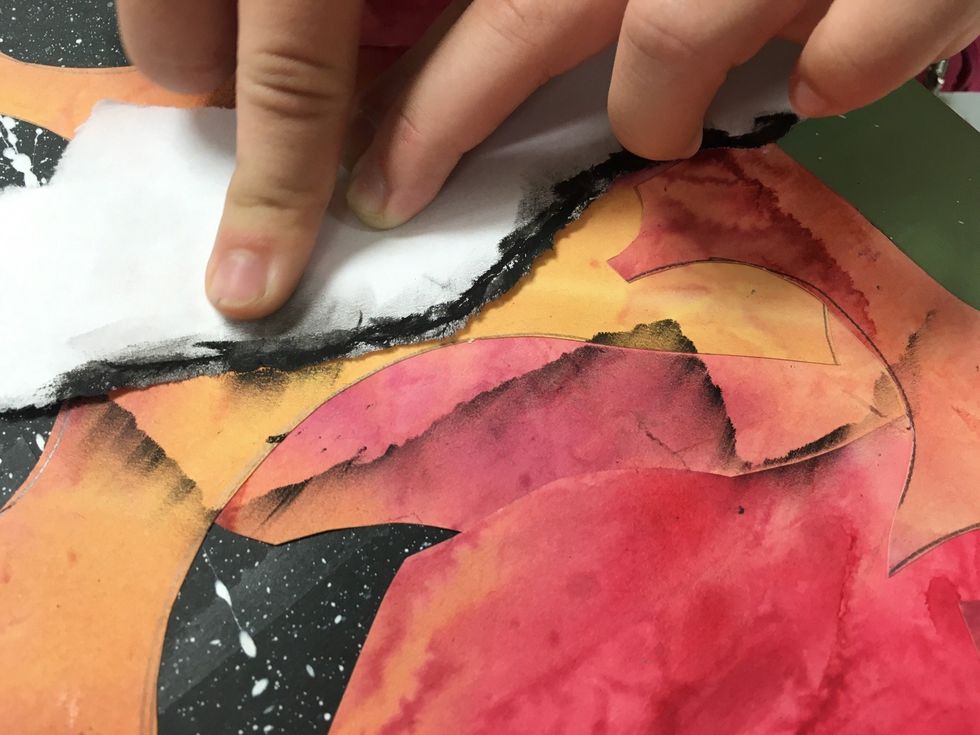 See the smudgy texture?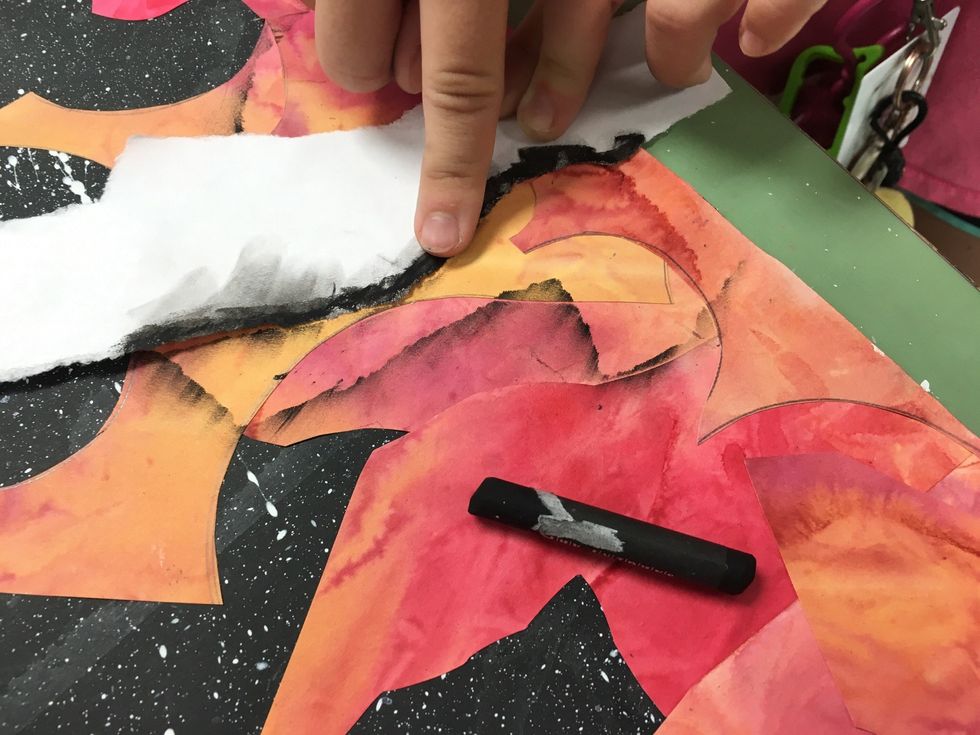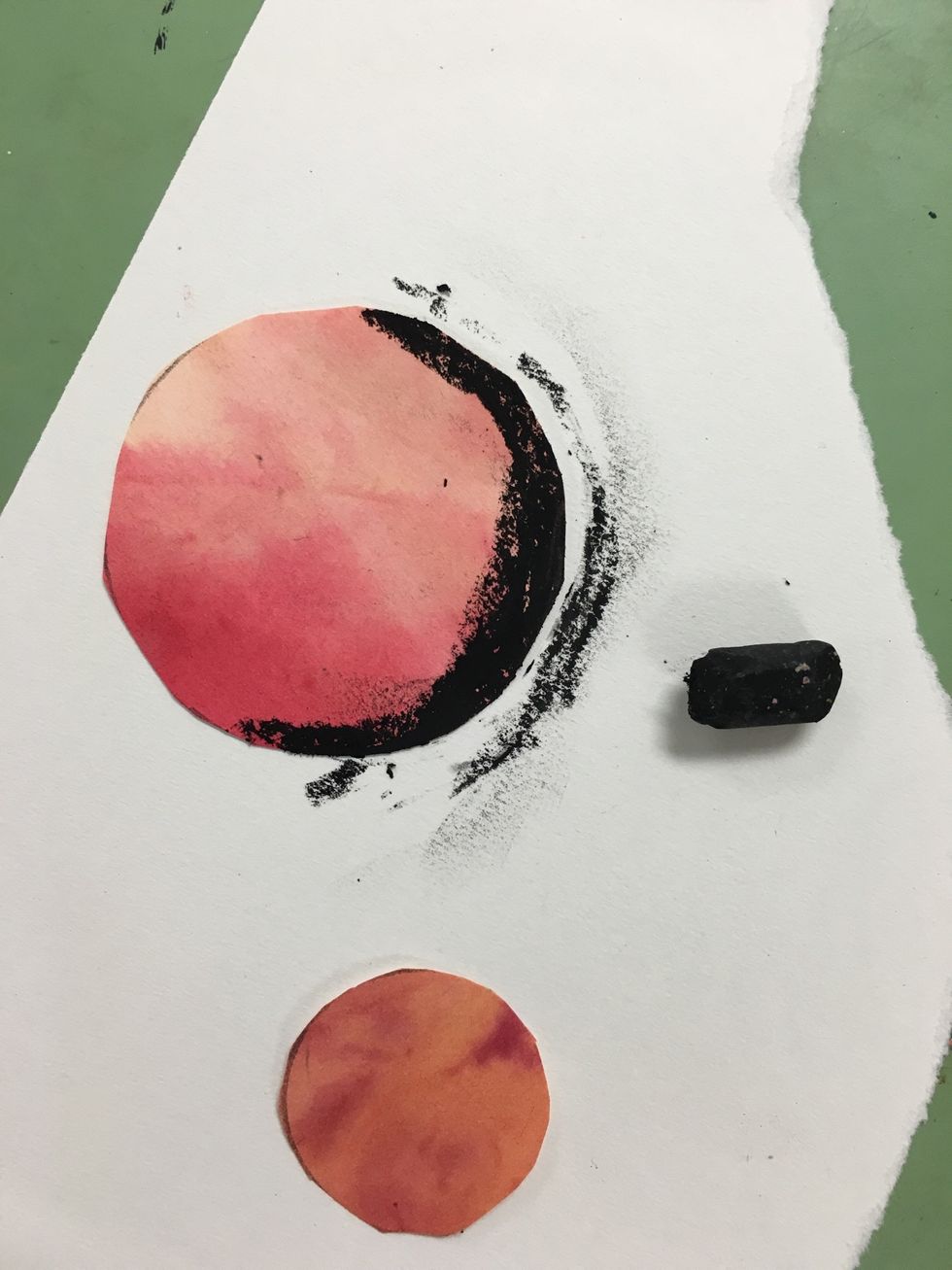 Now let's add shadows to our planets with oil pastel. Color the edge of 1/2 of each circle.
Then smudge it with your finger so it is nice and smooth.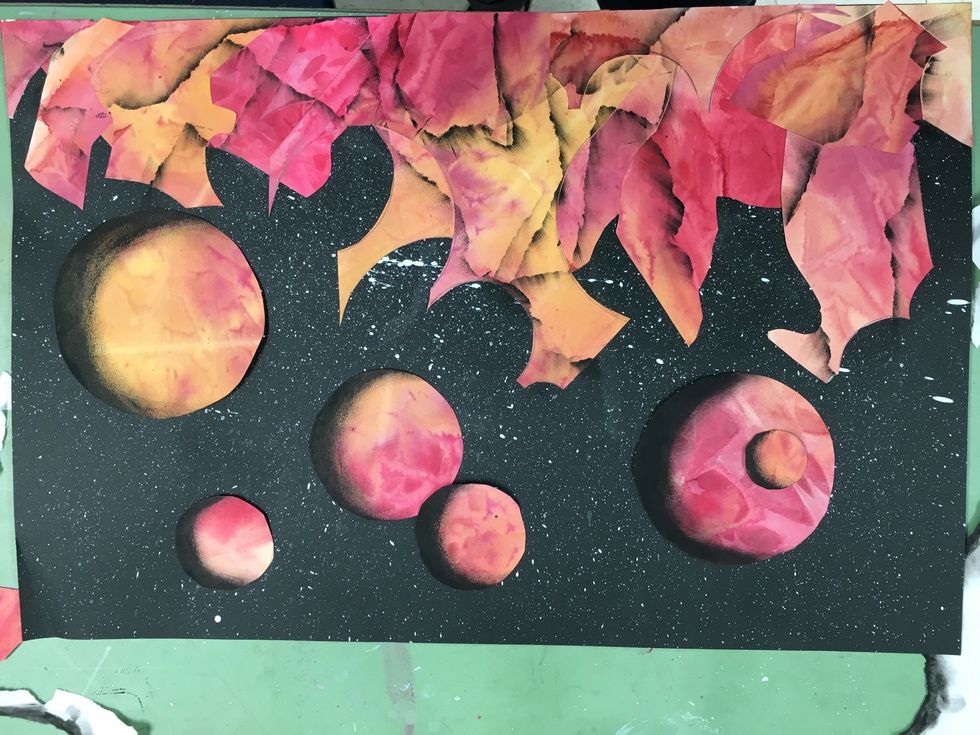 Place them in the sky so the shadows are all facing the same direction. Yes, I know this photo is upside down. I don't have a rotation option.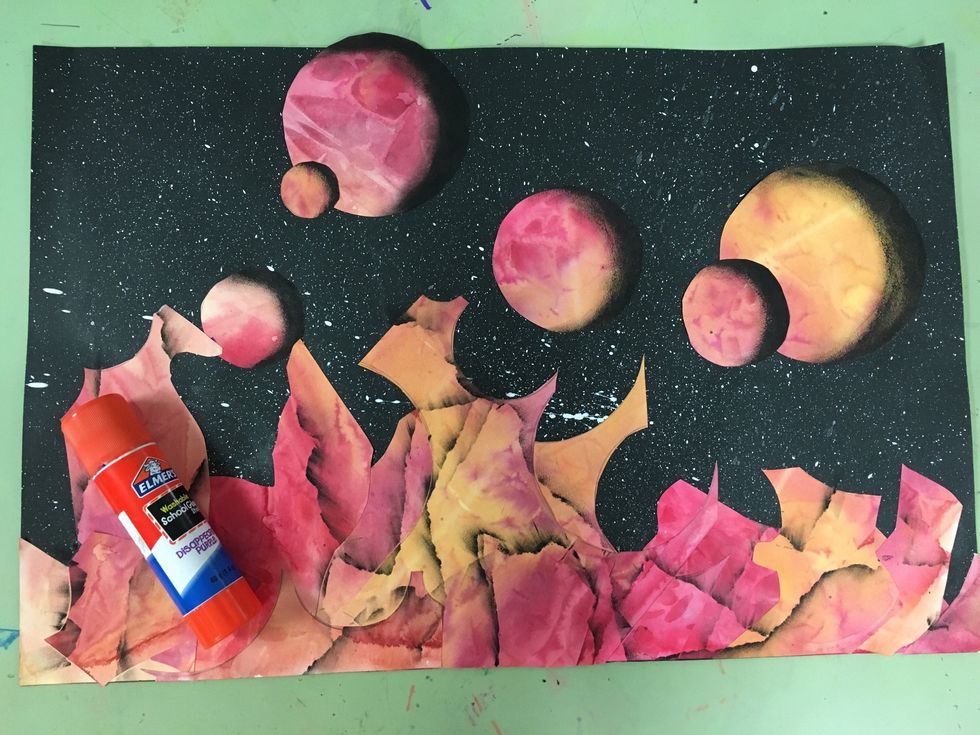 That's better. Glue them into position.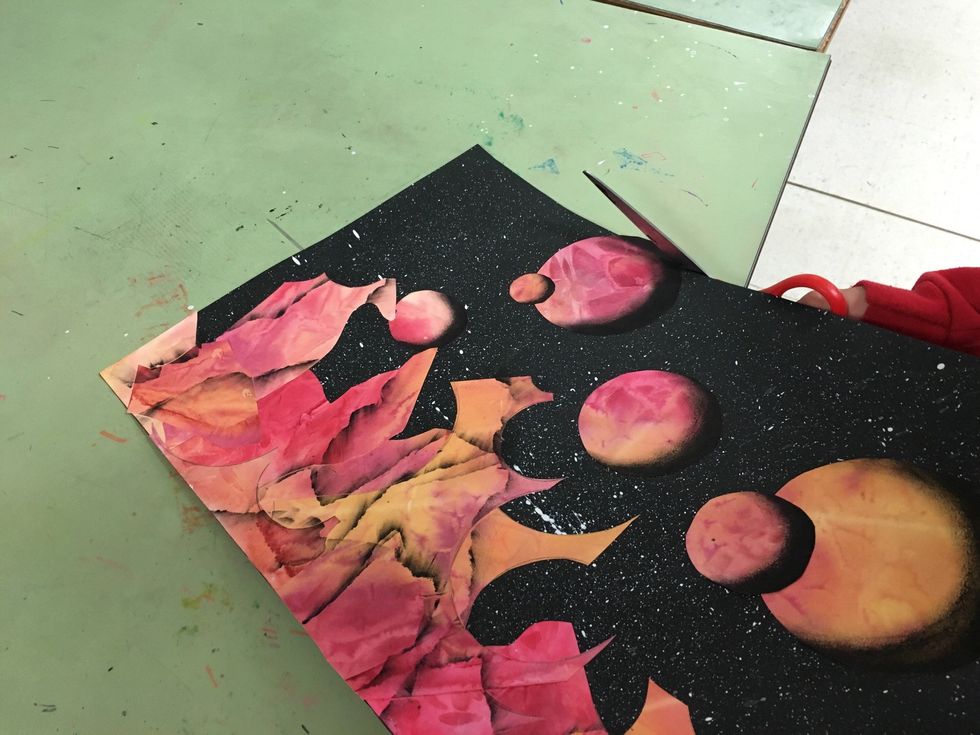 If any are overhanging the edge feel free to cut off the excess overlap.
With white chalk add a few commets, shooting stars, and twinkling stars.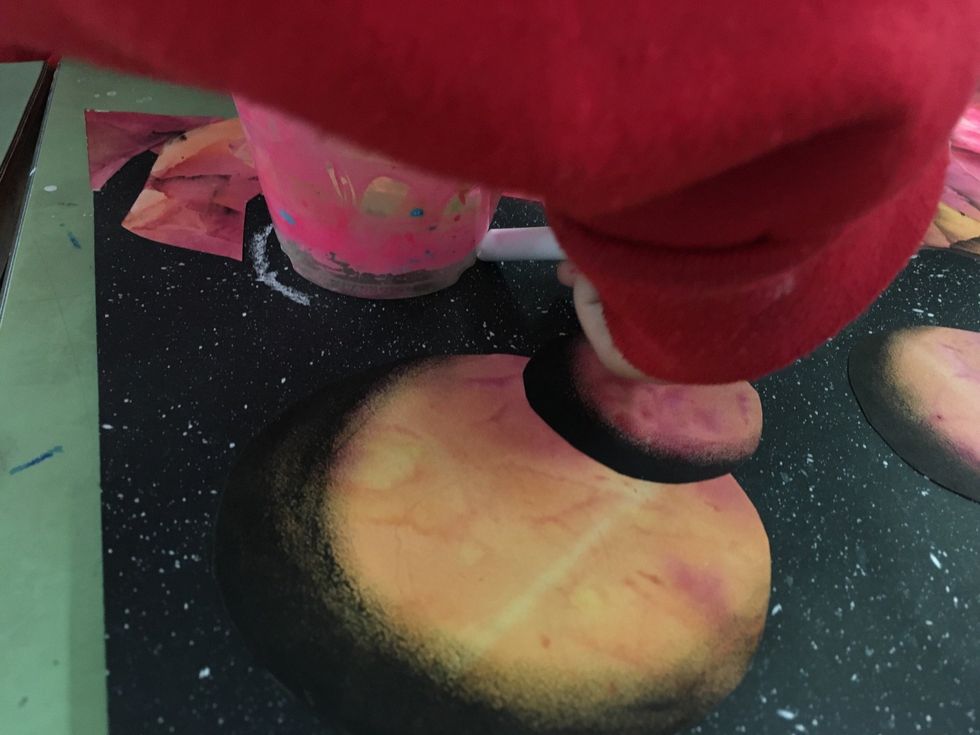 To add a dome for a city, place something circular in shape near the landscape and trace a portion of it.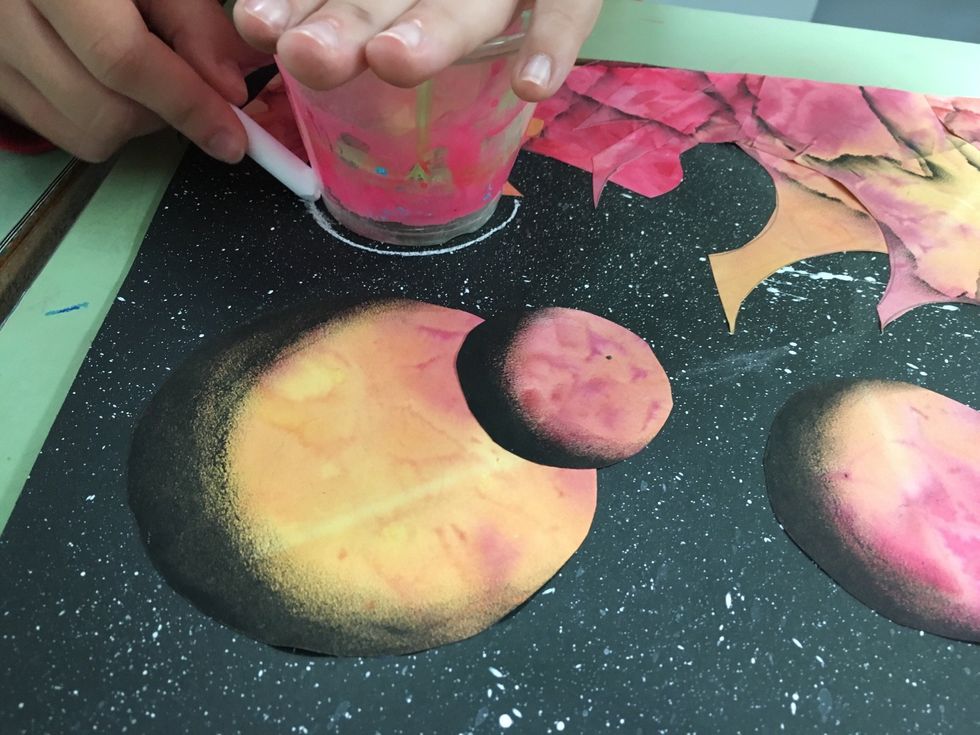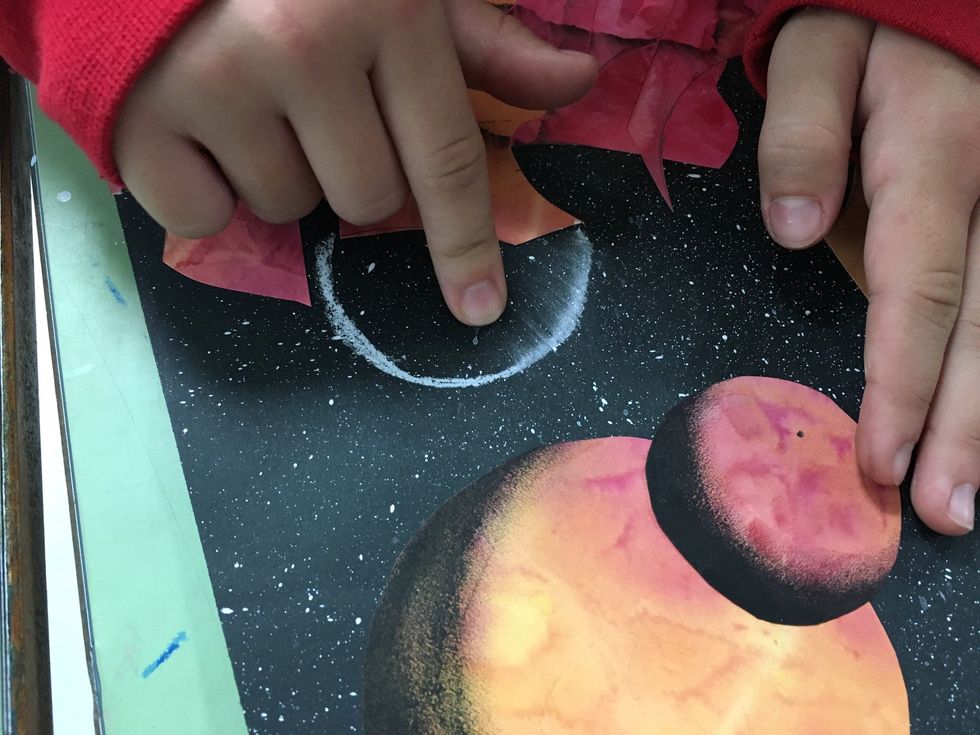 Use your finger to smudge inward creating a glass ball appearance.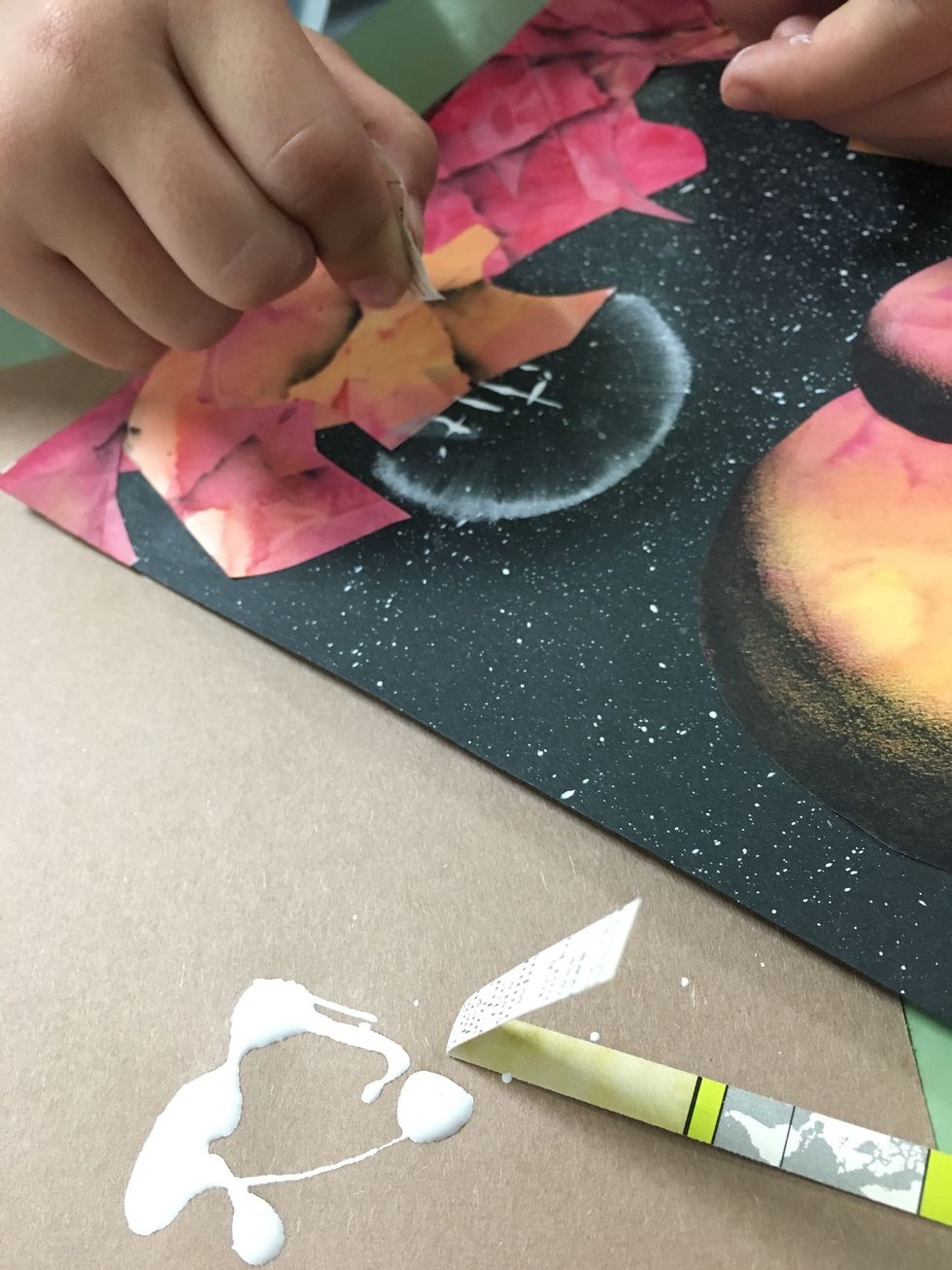 Now for the city. Using some cut strips of thick paper and white acrylic paint, paint some vertical lines to represent towers.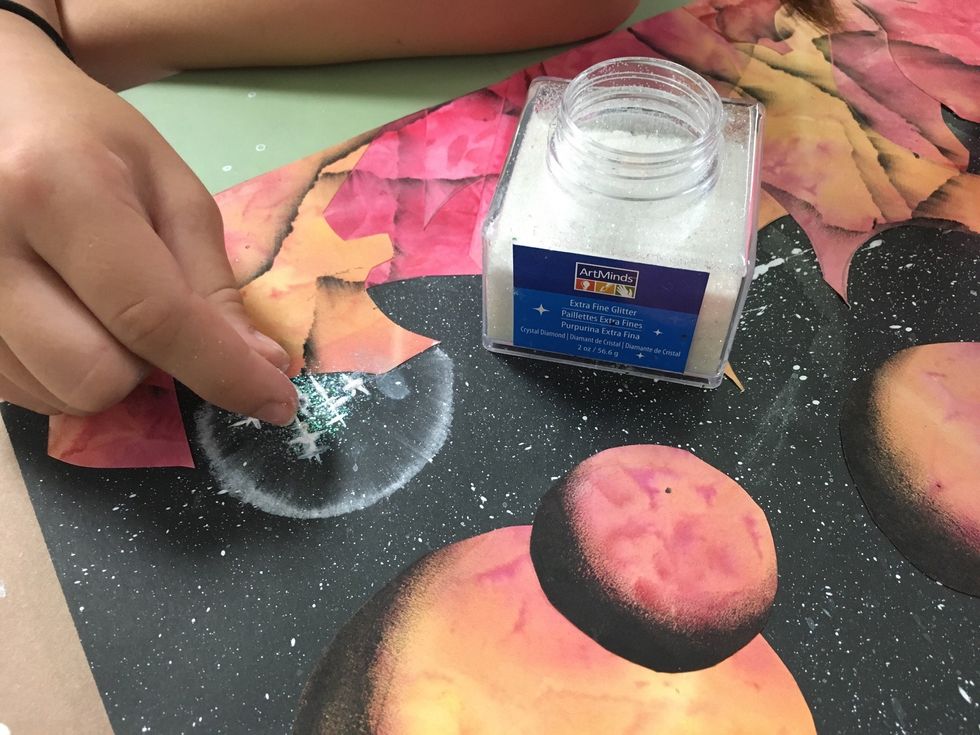 Sprinkle fine white glitter while the paint is still wet.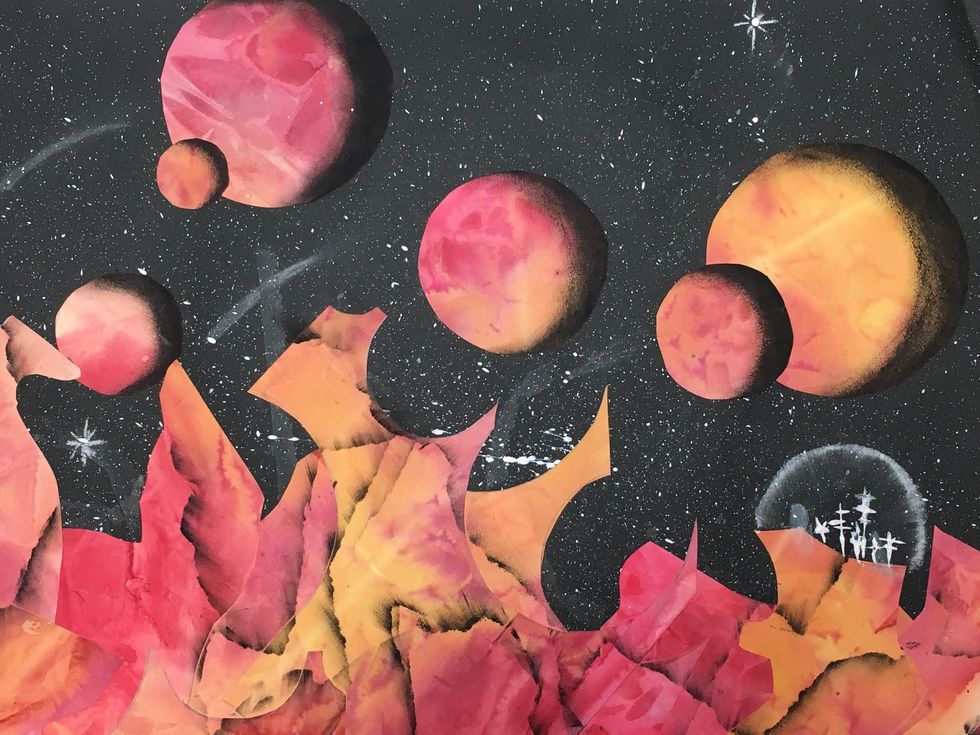 Ta Da! All done!
Here is another example.
Black paper
white paper
white acrylic paint
tooth brushes
watercolor paints
paintbrushes
plastic wrap
scissors
glue stick
black oil pastel
white chalk
fine glitter