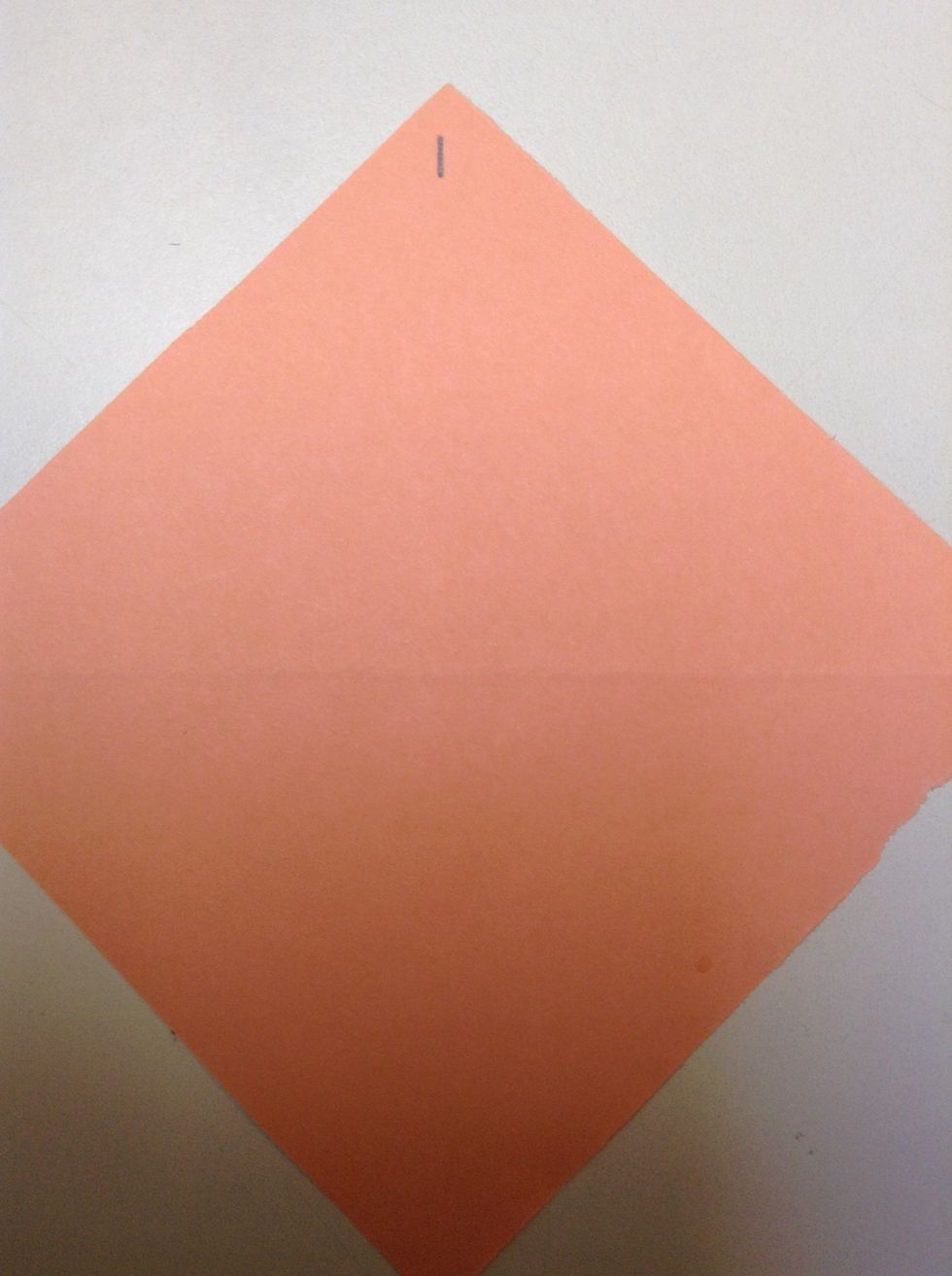 Fold on diagonal.
Unfold, rotate 90°. Fold on diagonal.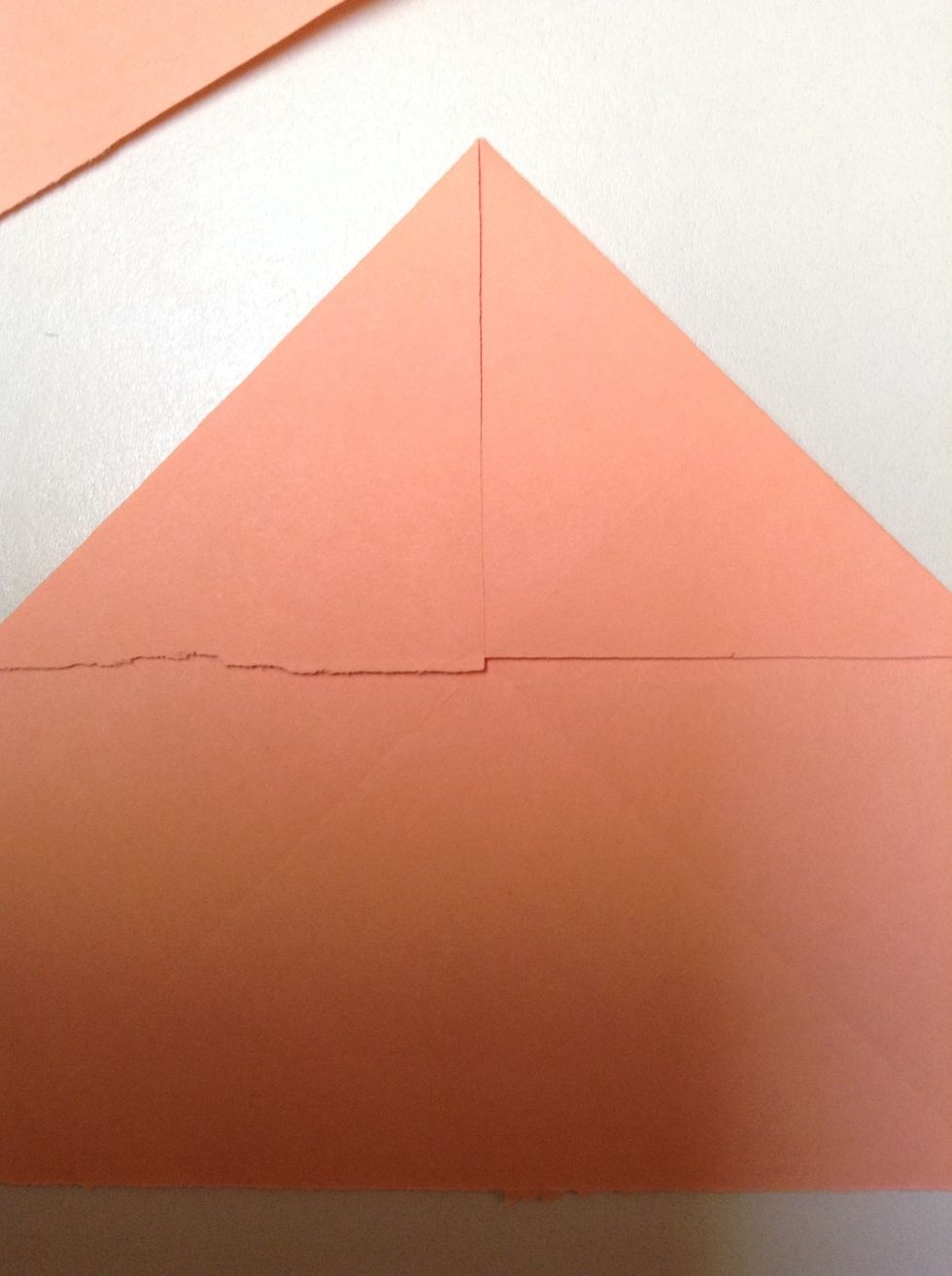 Turn over, fold 2 corners down to midpoint.
Fold in 1/2.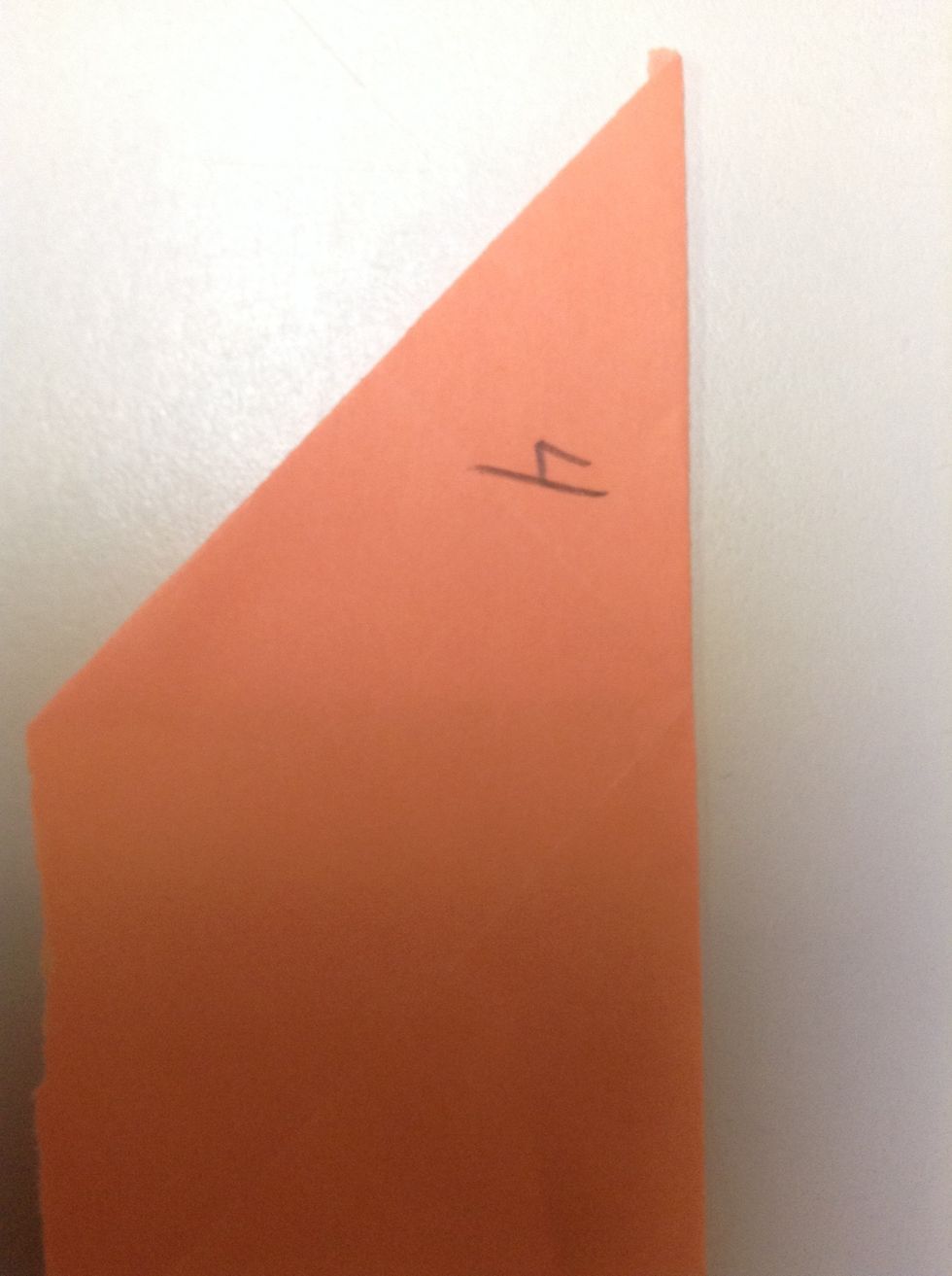 Notice fold on diagonal 1/2 way up folded edge.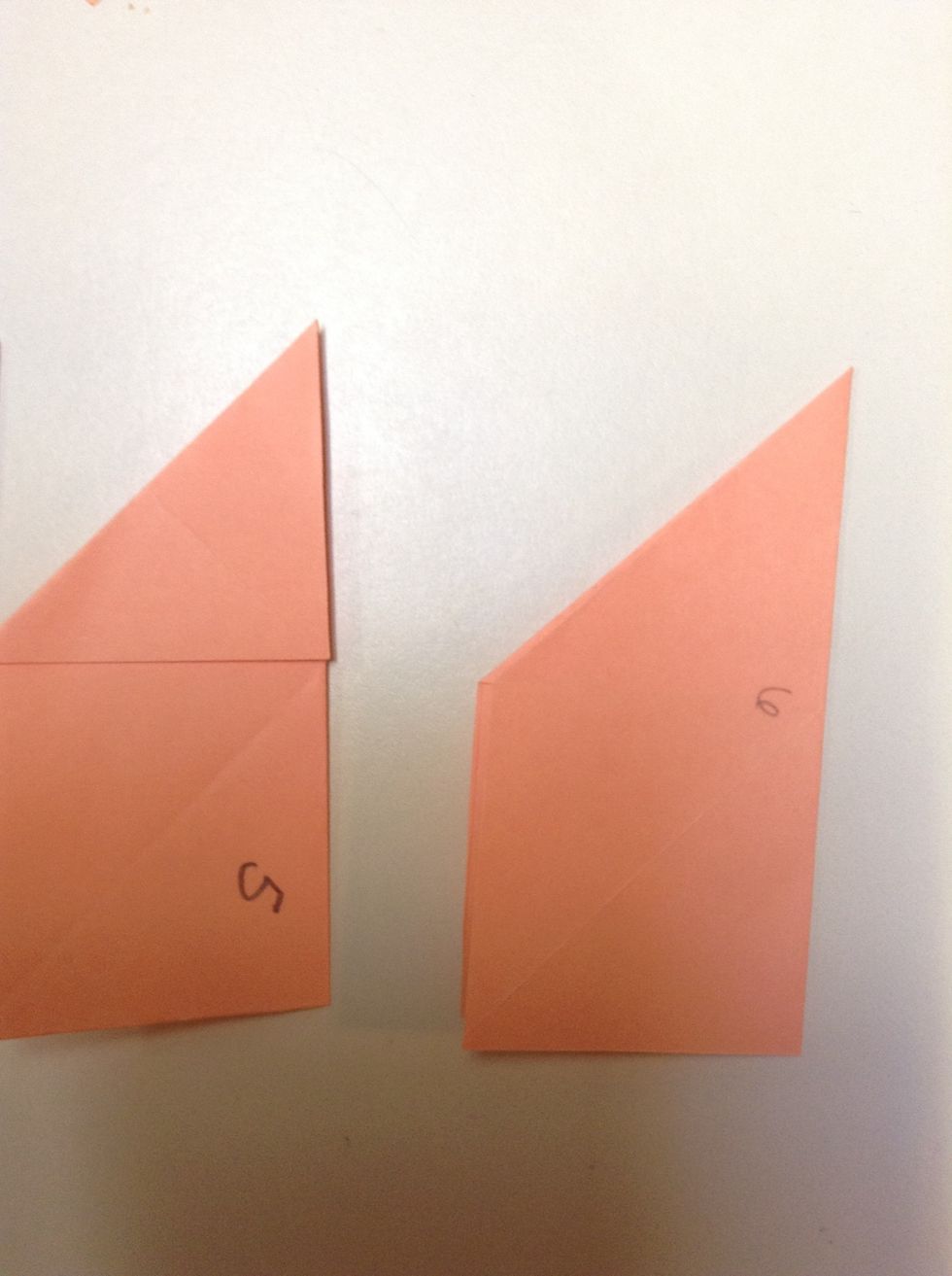 This is the fold we will use next.
Push in on lower corner until it folds in making parallelogram. This is a completed module. Make 8.
Insert 1 module into other module.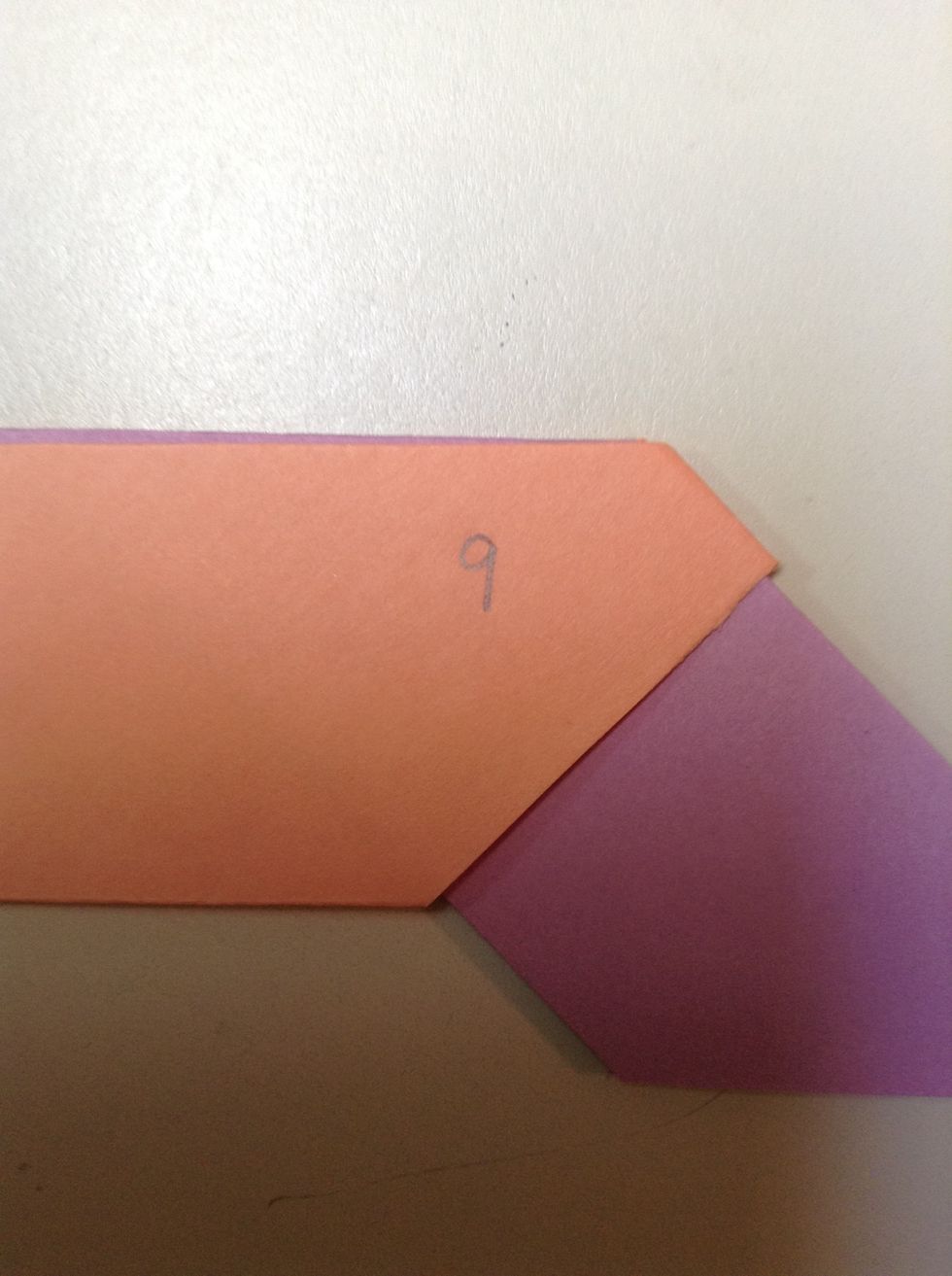 Fold corners into second module.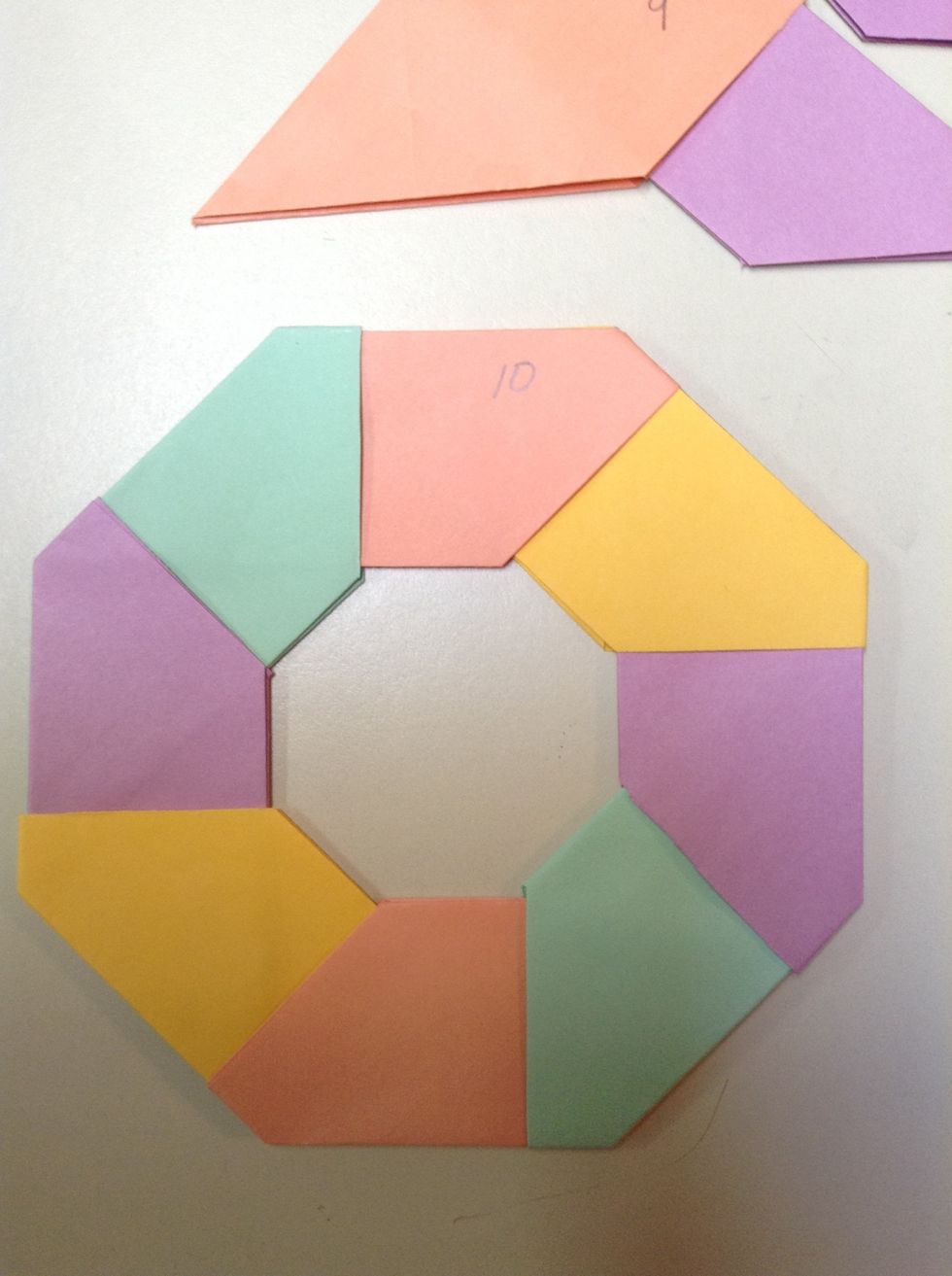 Repeat on 8 pieces using all 4 colors before repeating color pattern.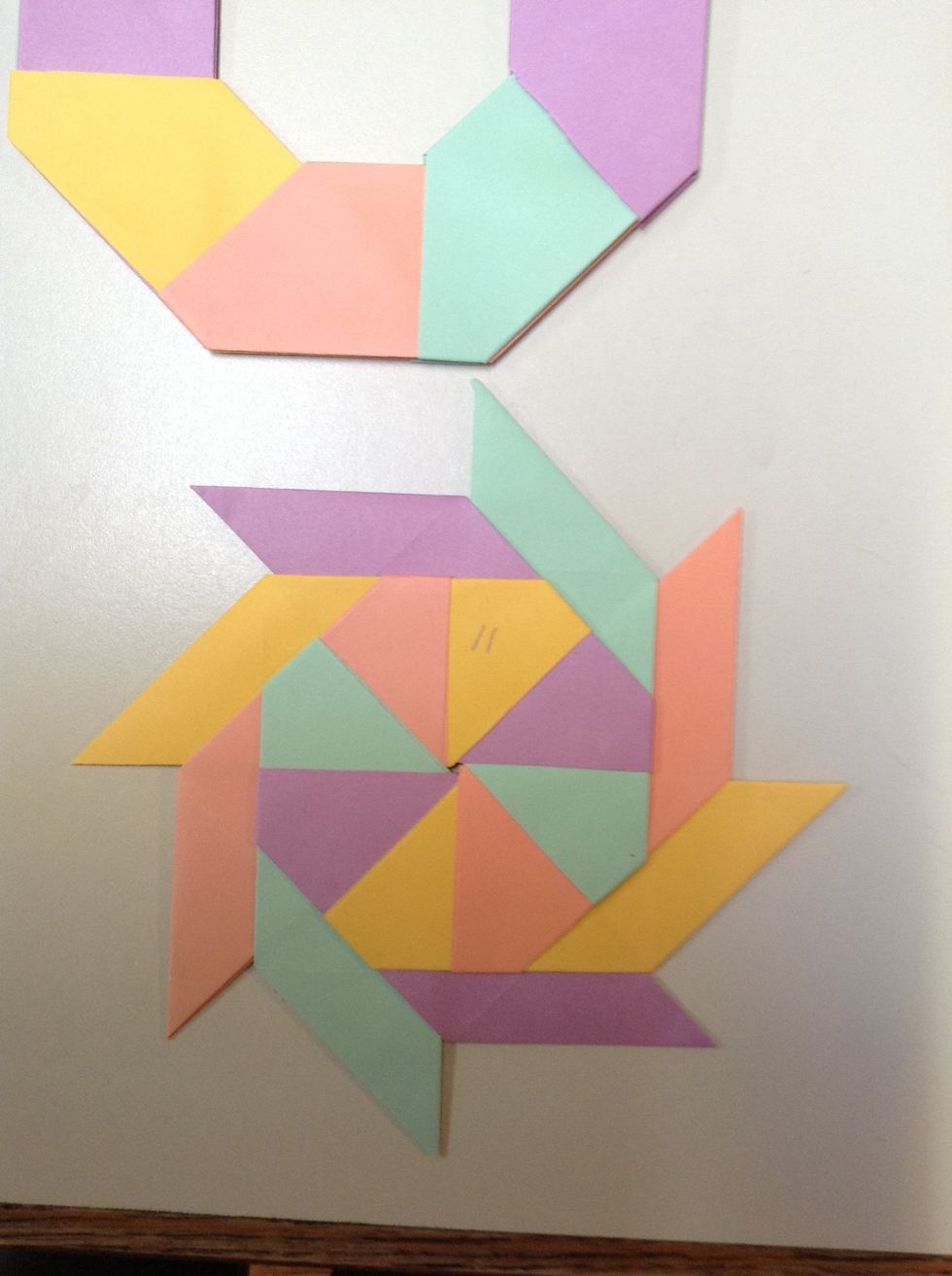 Gently jostle pieces to open or close. Enjoy.
8 pieces of colored origami paper.
(In pairs, 2/color)