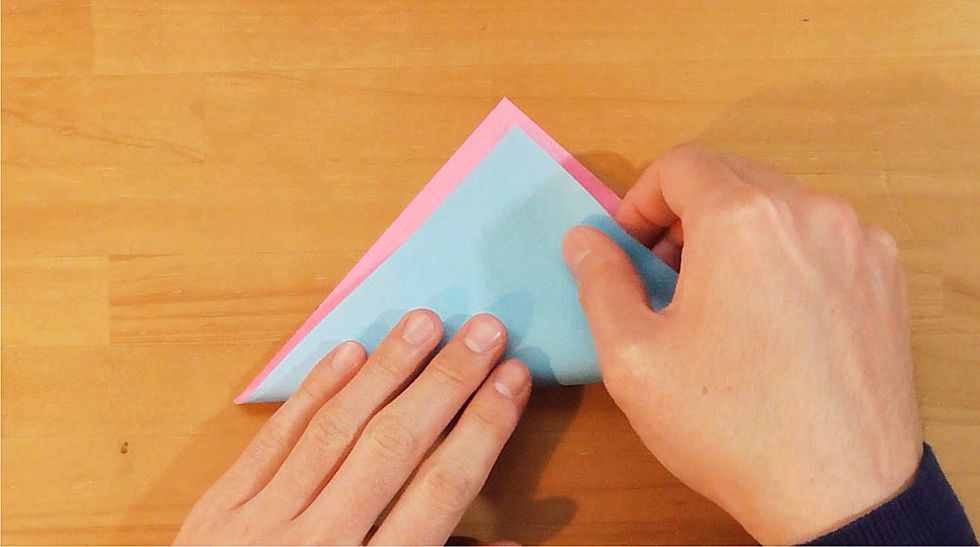 Fold in half right to the left diagonally and unfold.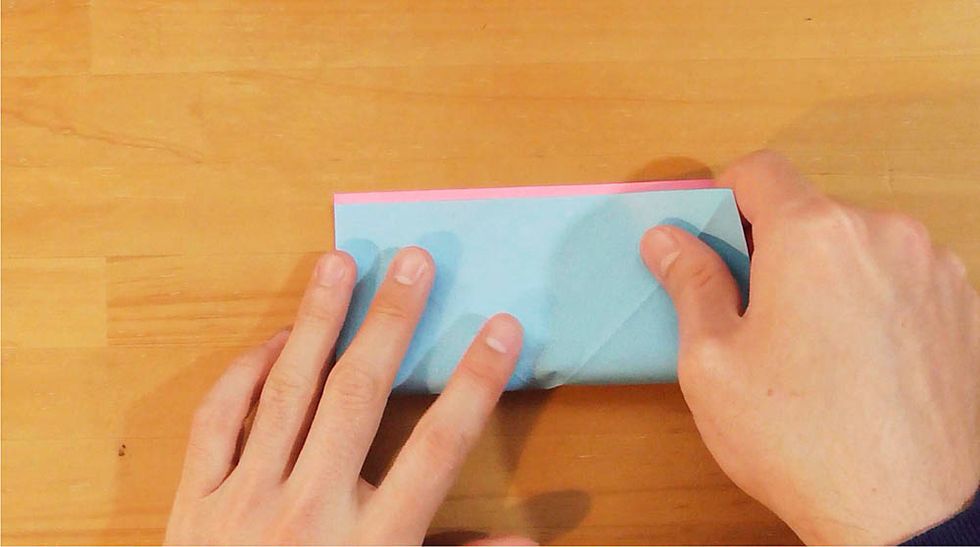 Pink side up, fold in half both ways and un fold.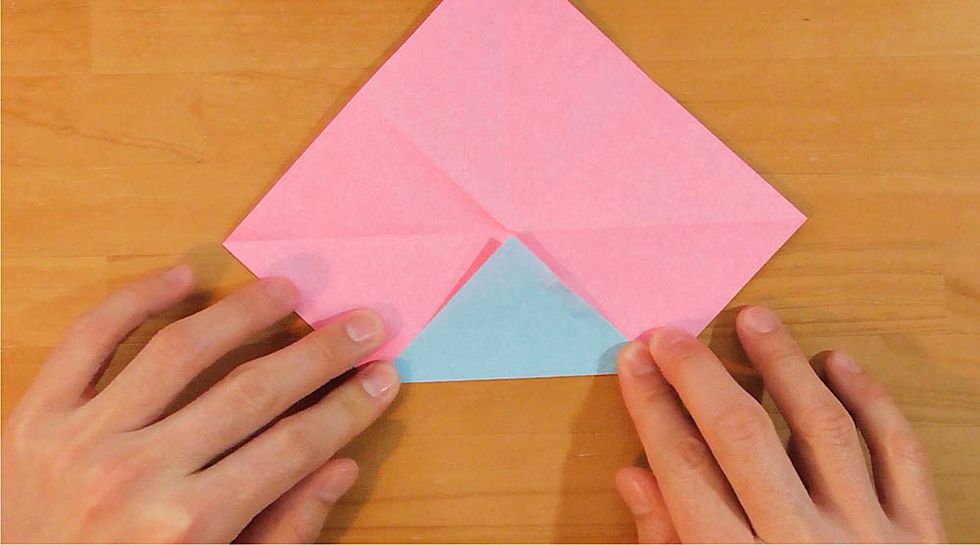 Fold bottom corner to the center.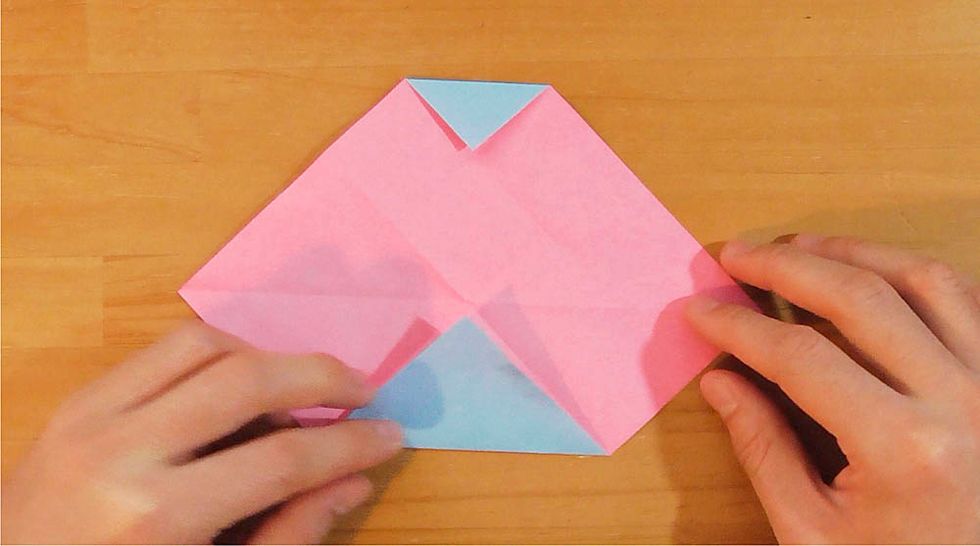 Fold top edges to the diagonal creases and unfold.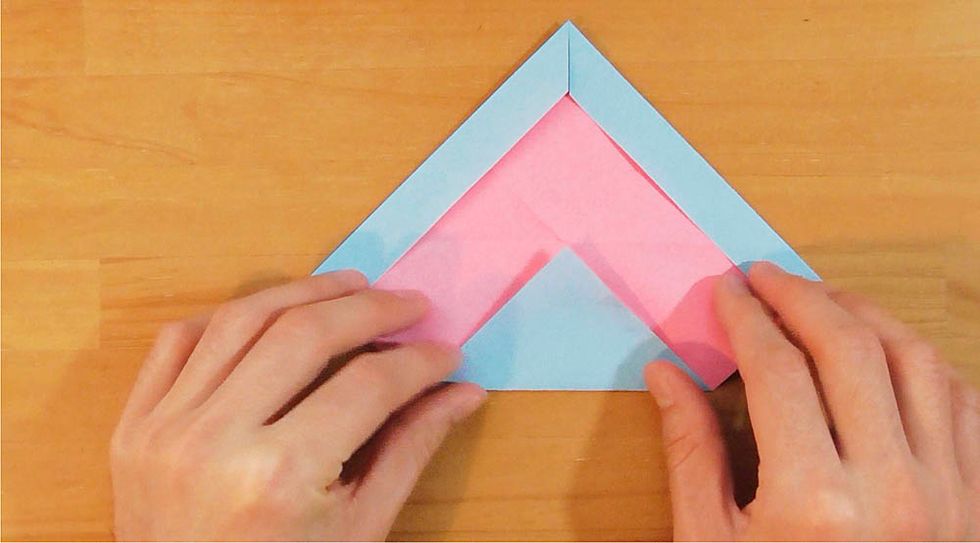 Using creases made in previous step, fold down top edges.
Fold up 1/4 of bottom portion of paper as shown.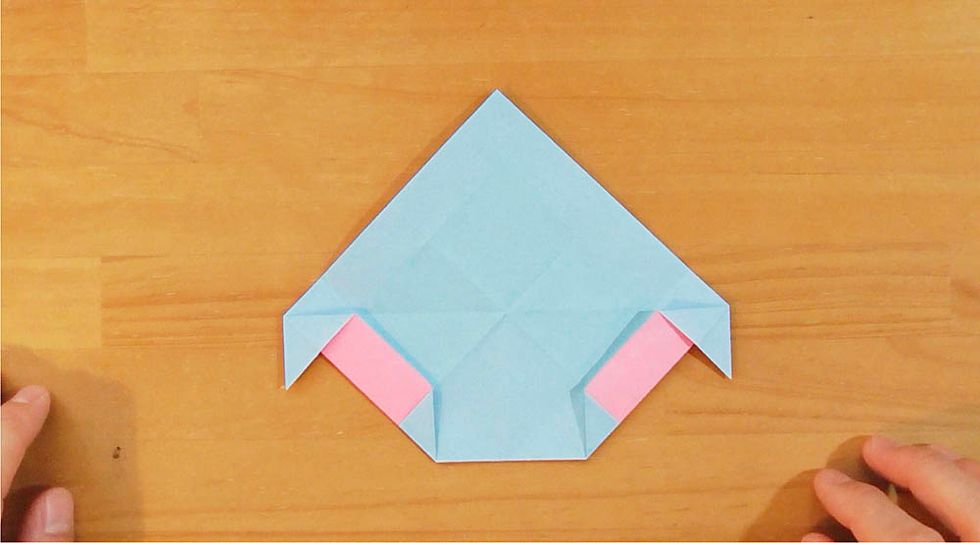 Open and squash fold small corners on the sides.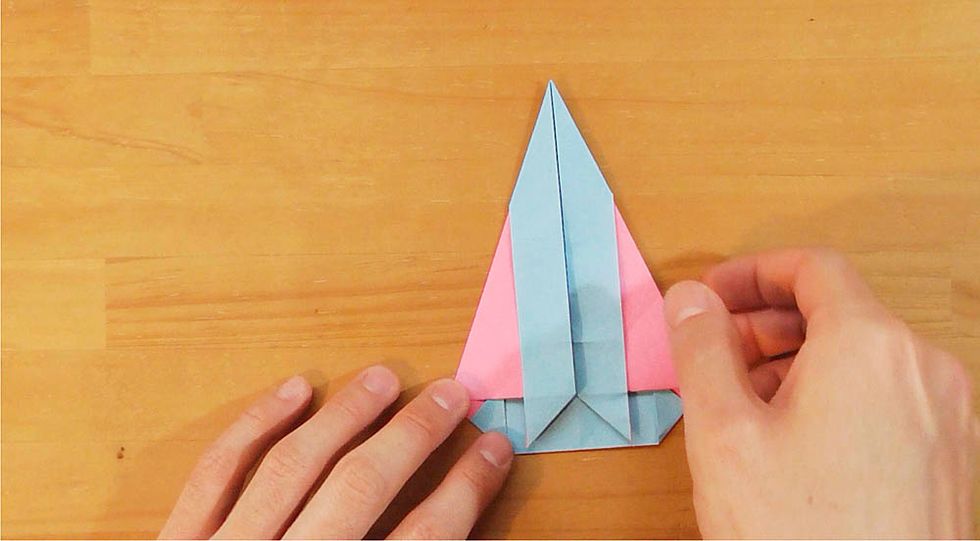 Fold down folded edges to meet at center creases.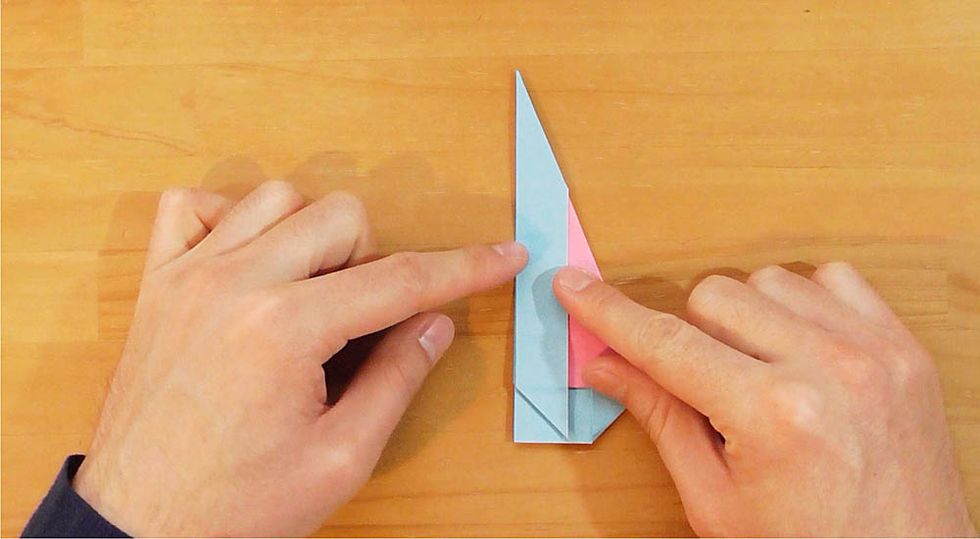 Mountain fold left side back along center creases.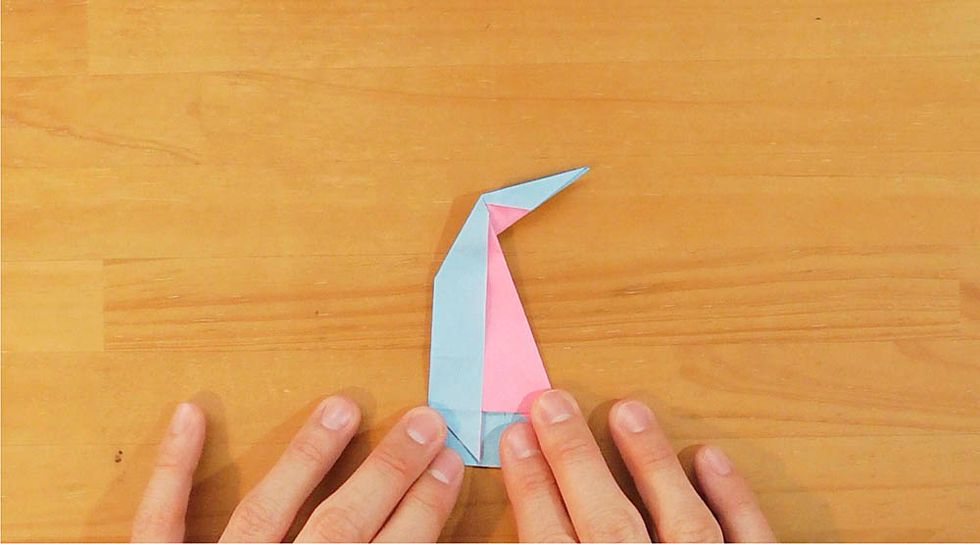 Inside-reverse fold top point diagonally to the right.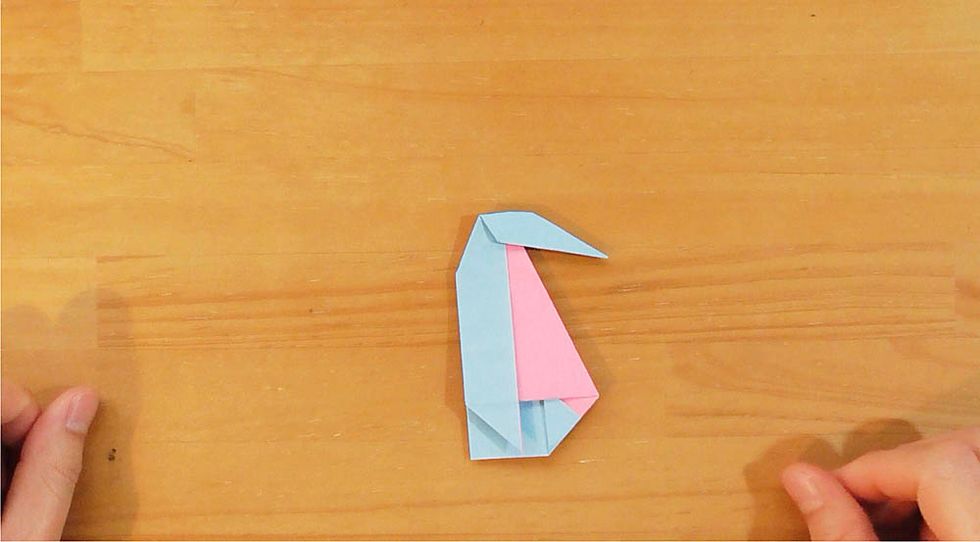 Outsid-reverse fold top as shown.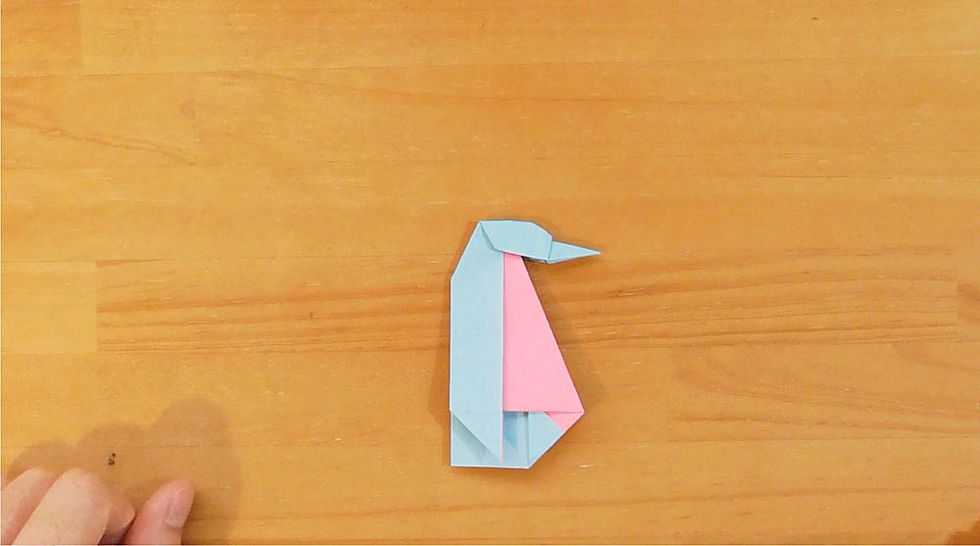 Crimp fold the back and out as shown.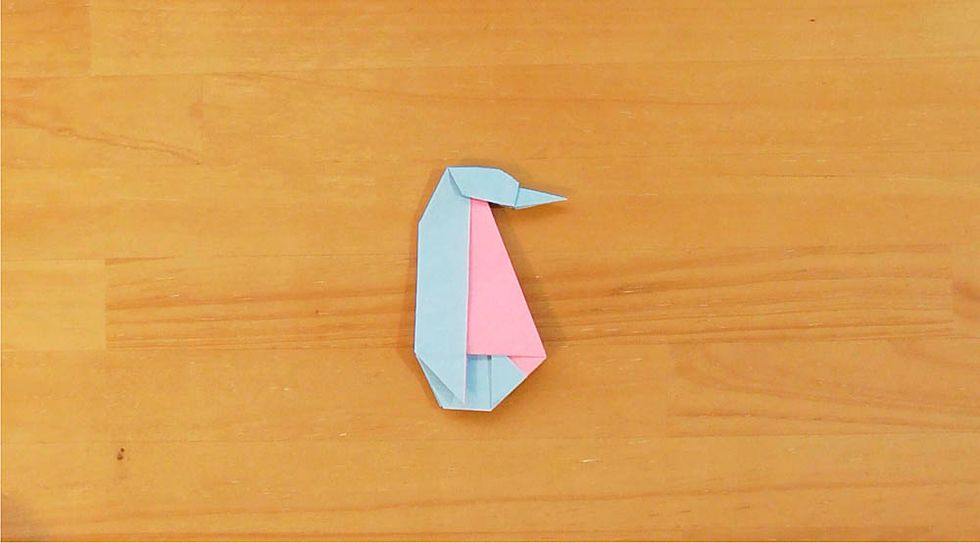 Inside-reverse fold bottom left corner in. Model complete!!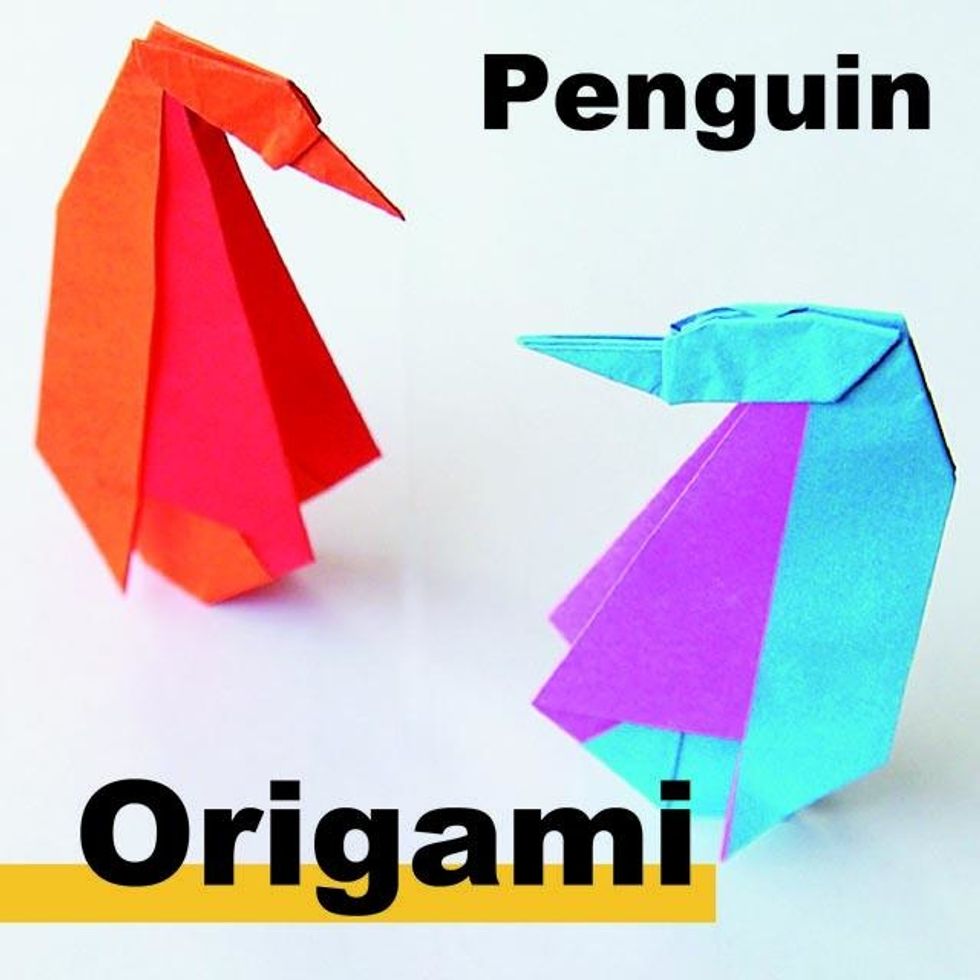 Please subscribe to my channel!! https://www.youtube.com/user/continentaloverseas/featured
The creator of this guide has not included tools
Yasushi Ishikawa
Hello!!\nI'm Yasushi Ishikawa and really enjoy creating content on Snapguide!\nI'm not a pro but I love creative stuff like making!\nThanks!!