Make an Origami Heart Ornament for Valentine's Day
20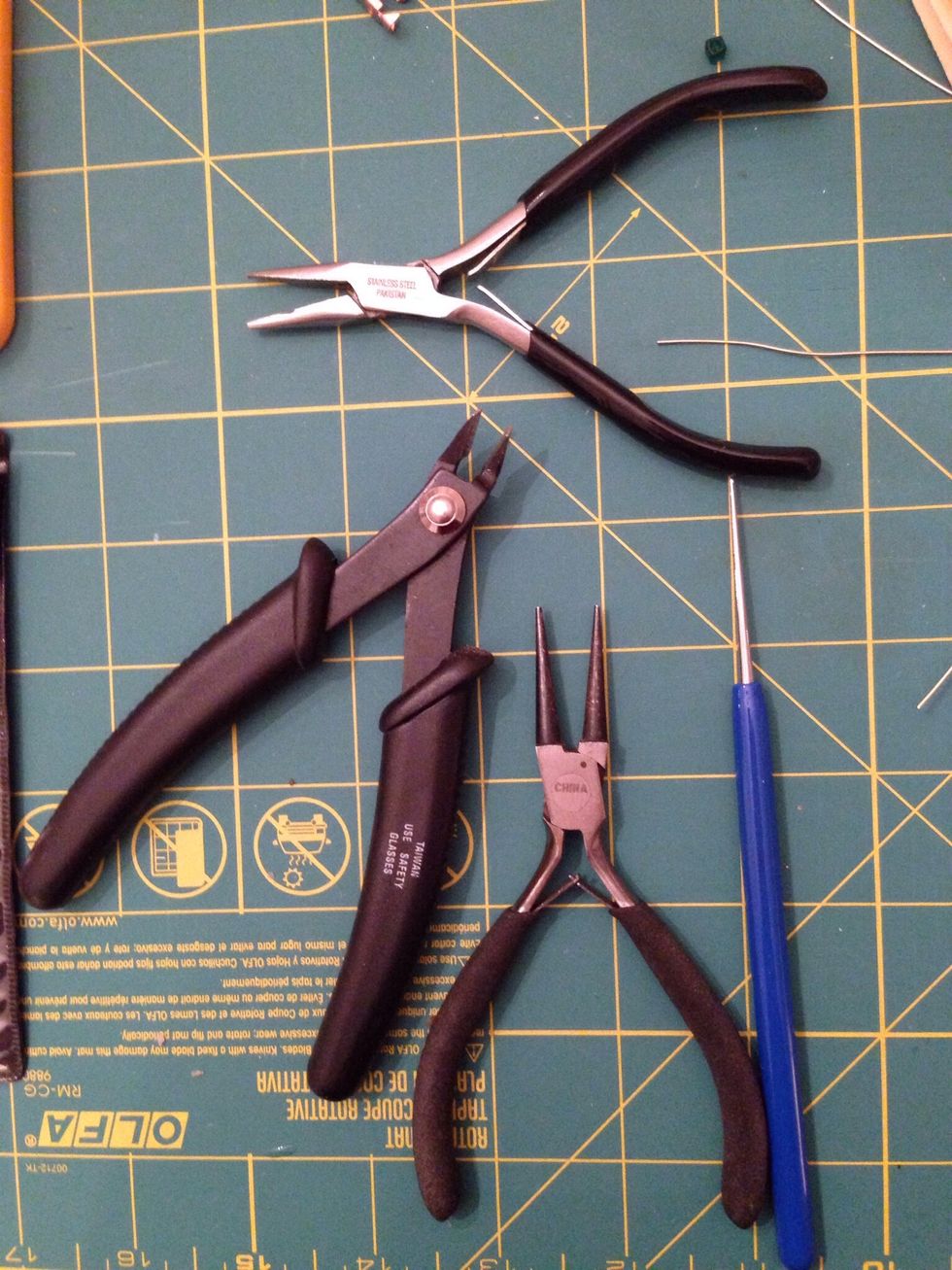 This shows some of the tools I used for this project--pliers, a wire cutter, and a beading awl.
Origami hearts are fun to make. You can make them out of any size square. This one was 6 inches.
But they can be as small or as large as you like. Ready to start?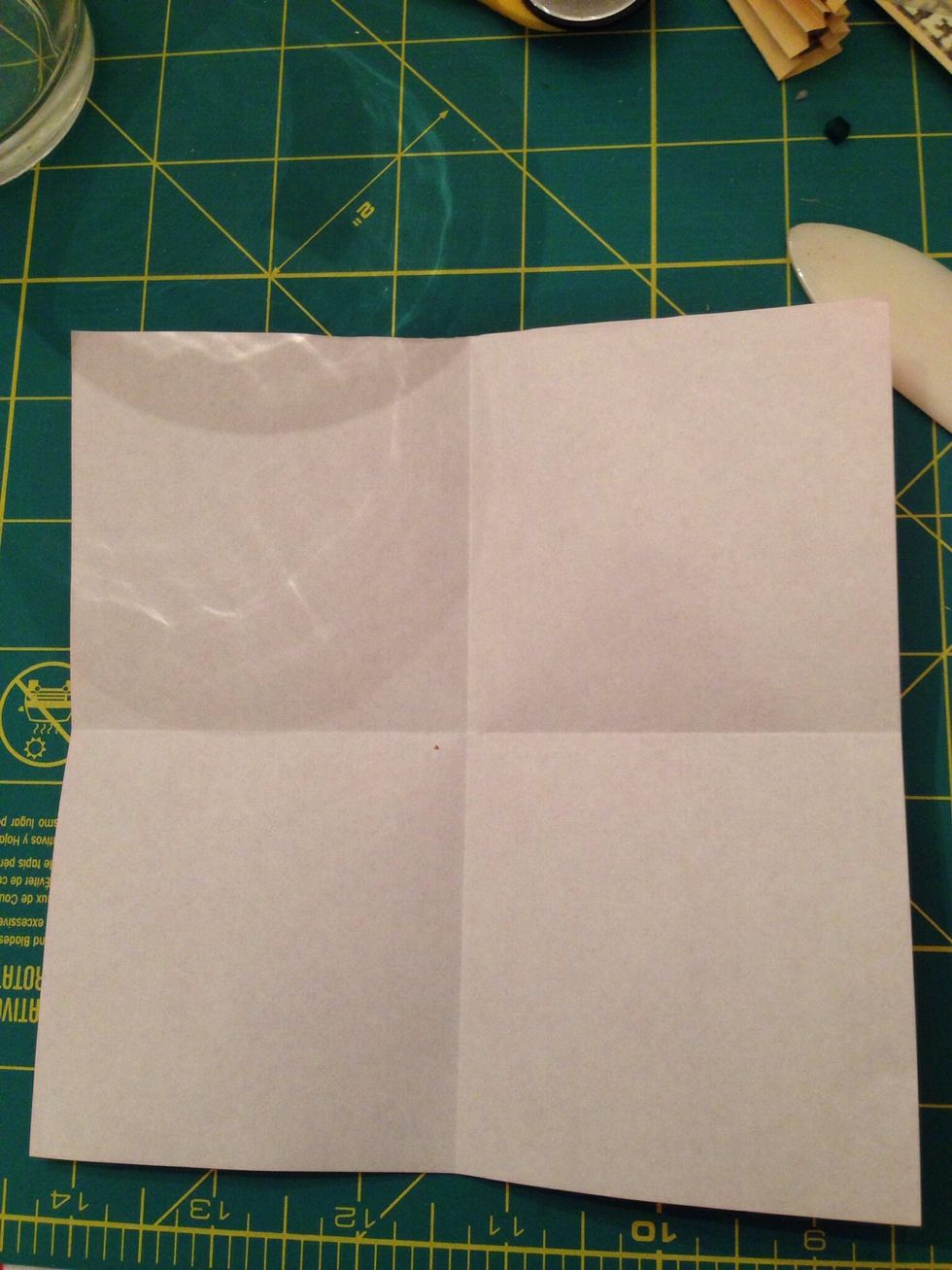 Here the paper is white side up and I have folded it in half horizontally and vertically. Now fold the top and bottom edges to the center crease.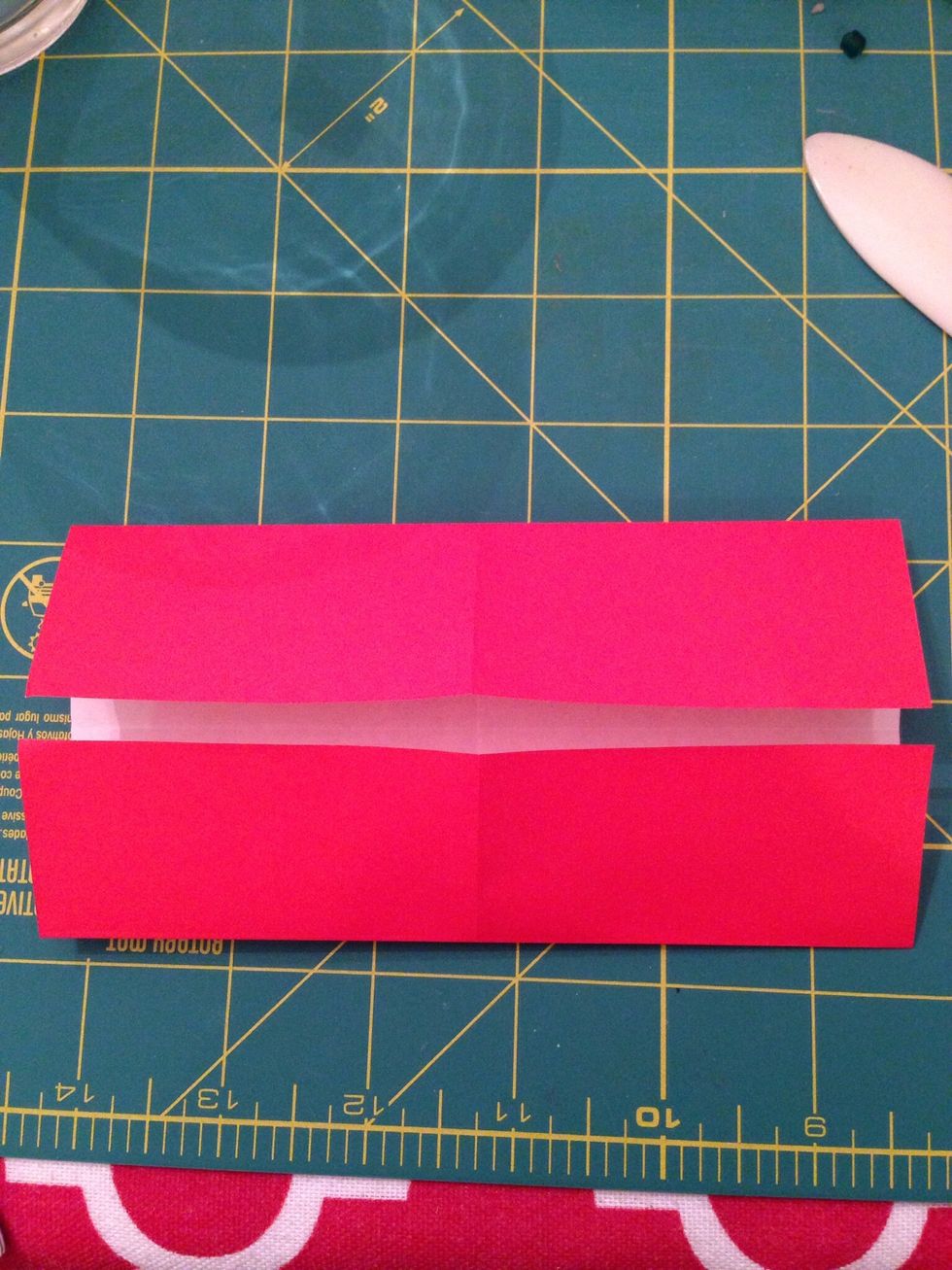 Fold the upper corners to the center crease to make diagonal creases. Unfold.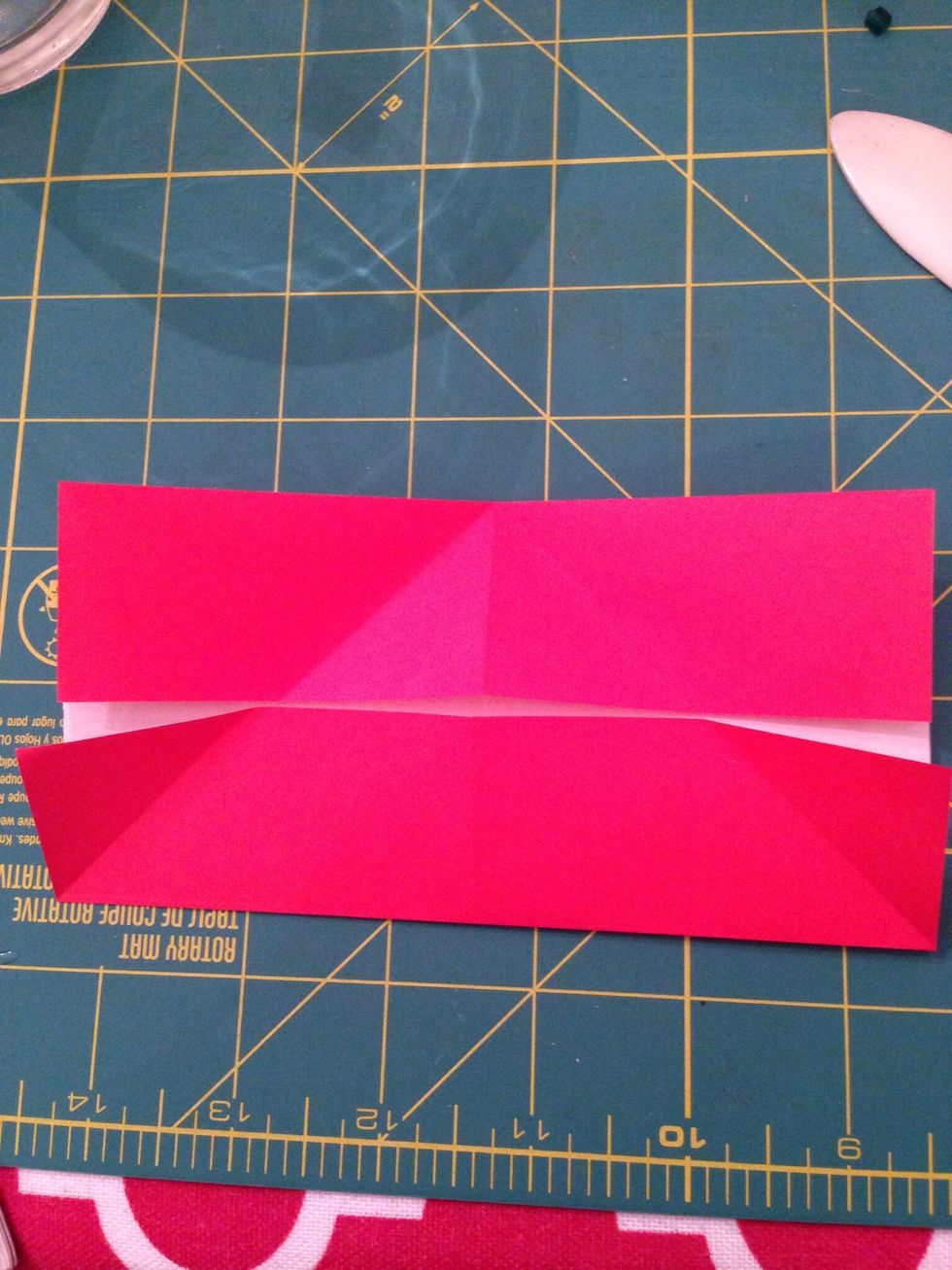 Fold the bottom corners to the center crease in the same way. Unfold.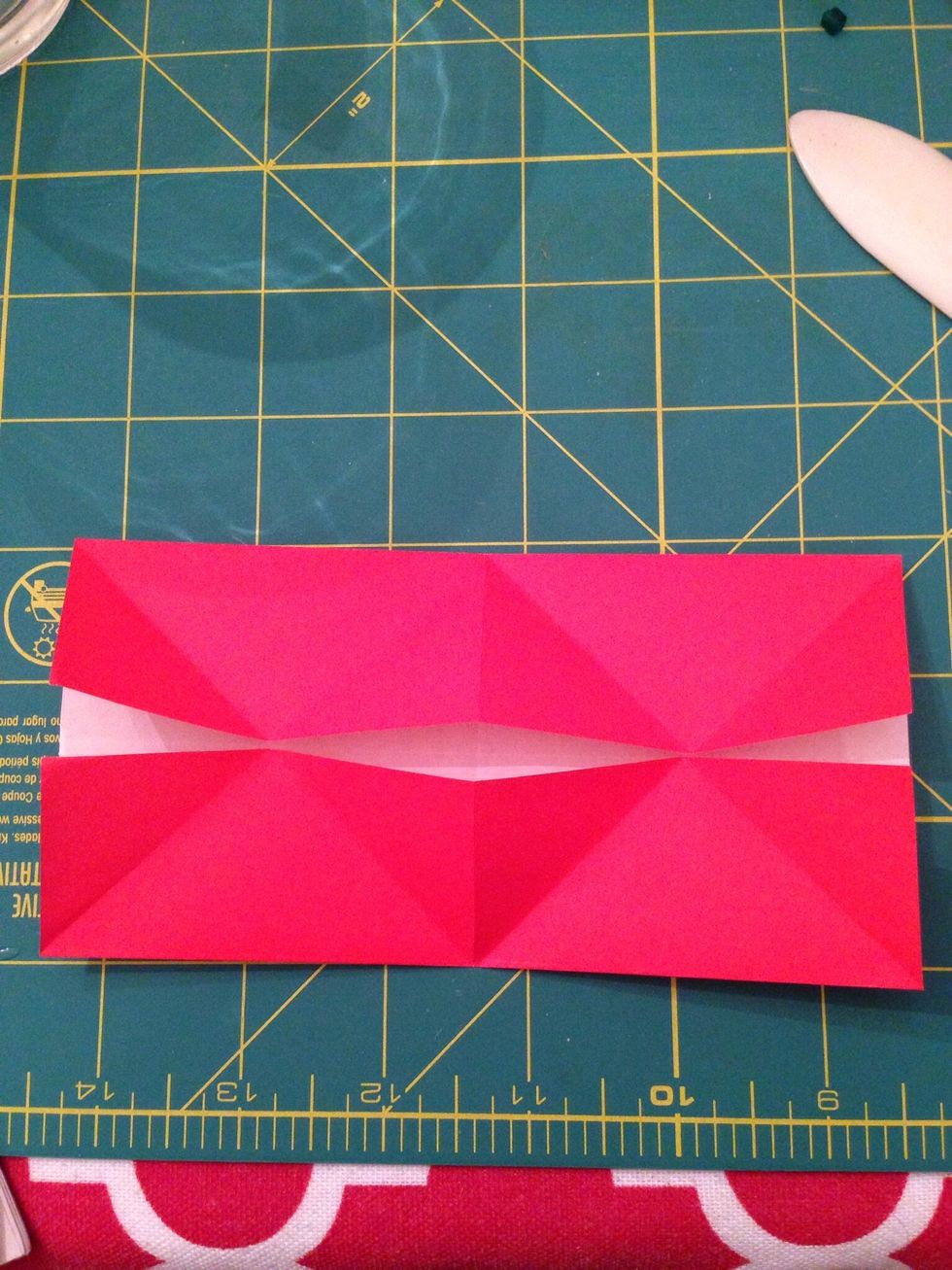 Fold the short edges inward, lining the up with the intersection of the diagonal creases. Unfold.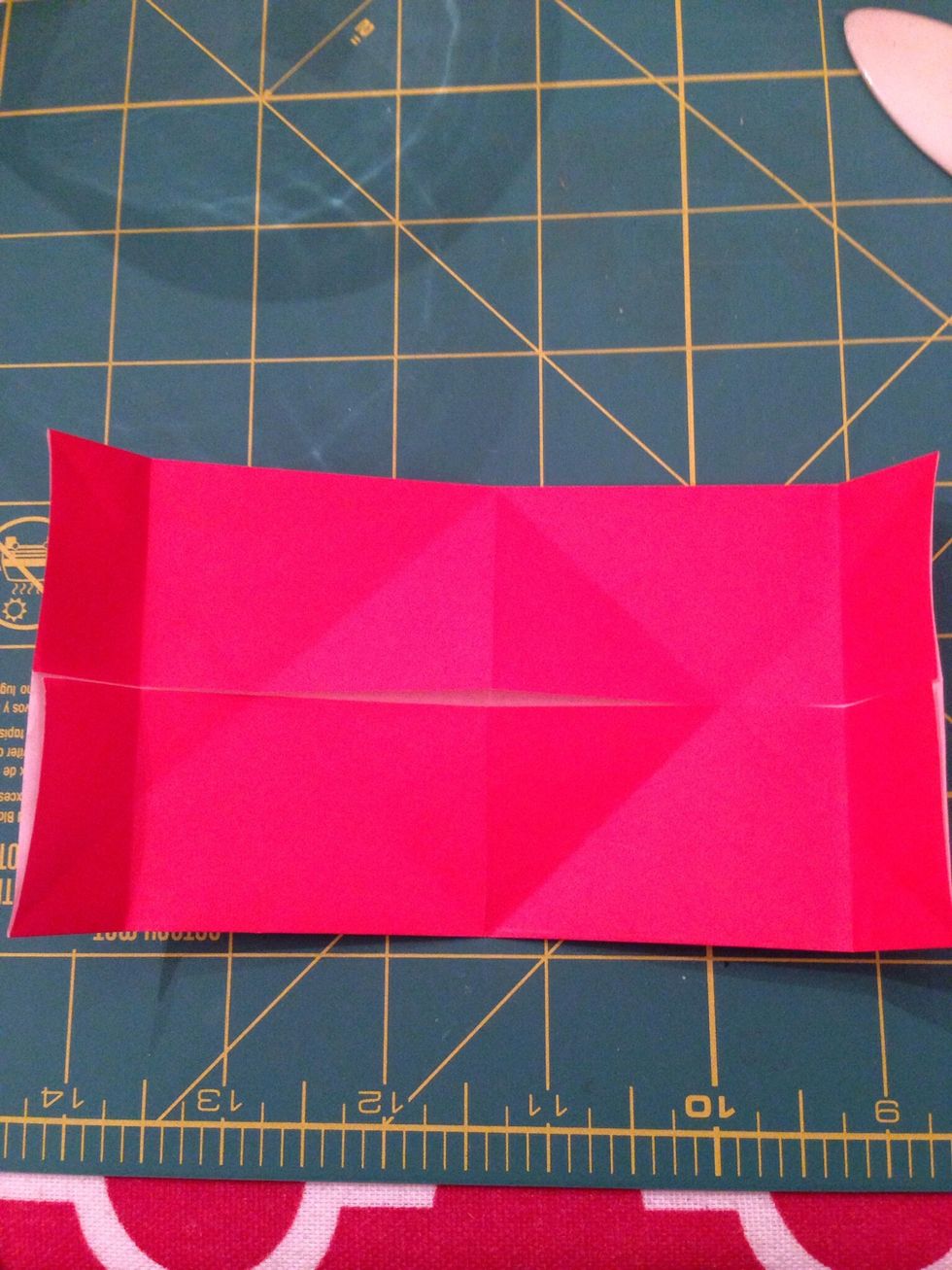 Fold the corners inward to the side creases.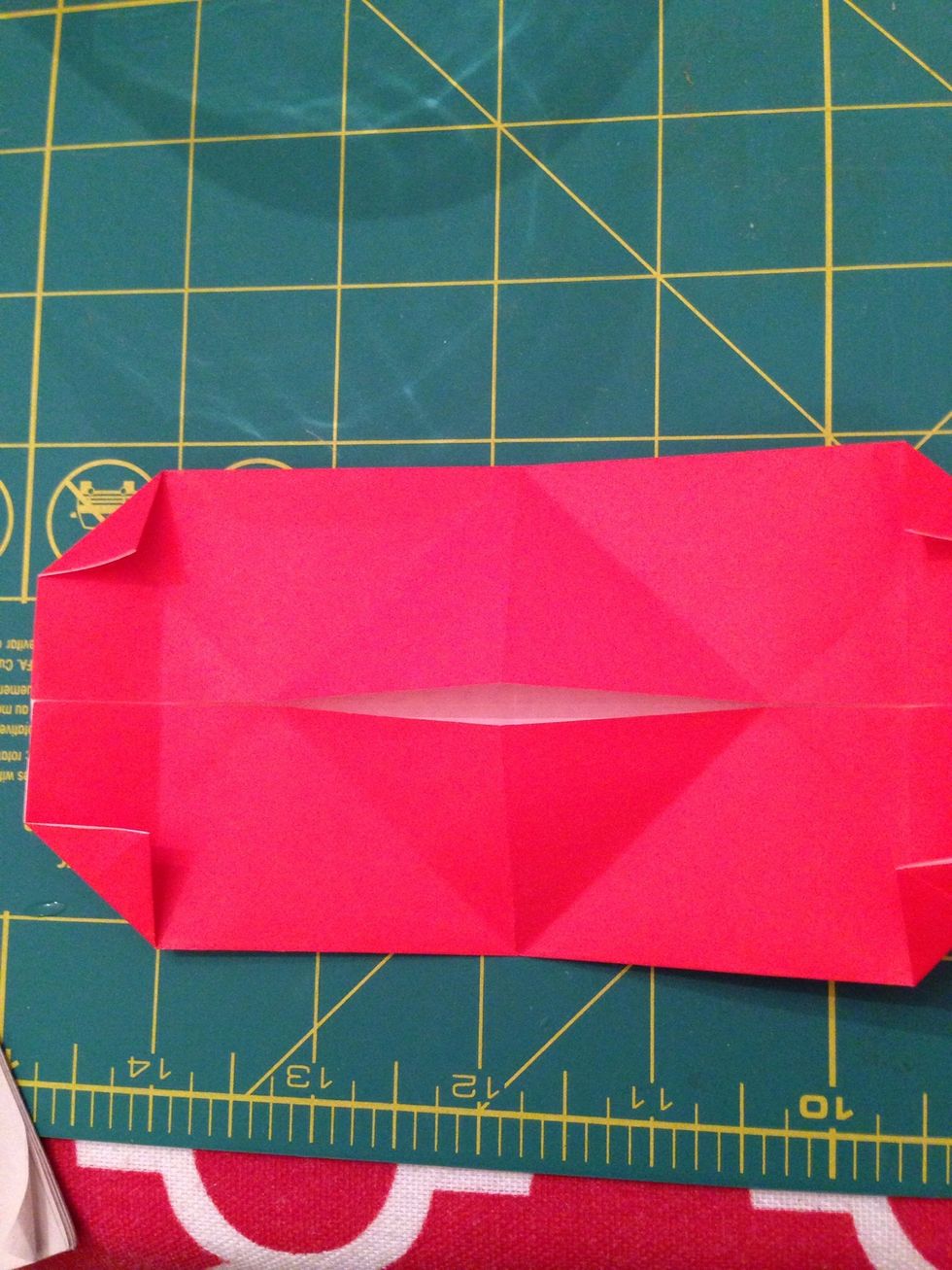 Press the top and bottom edges together.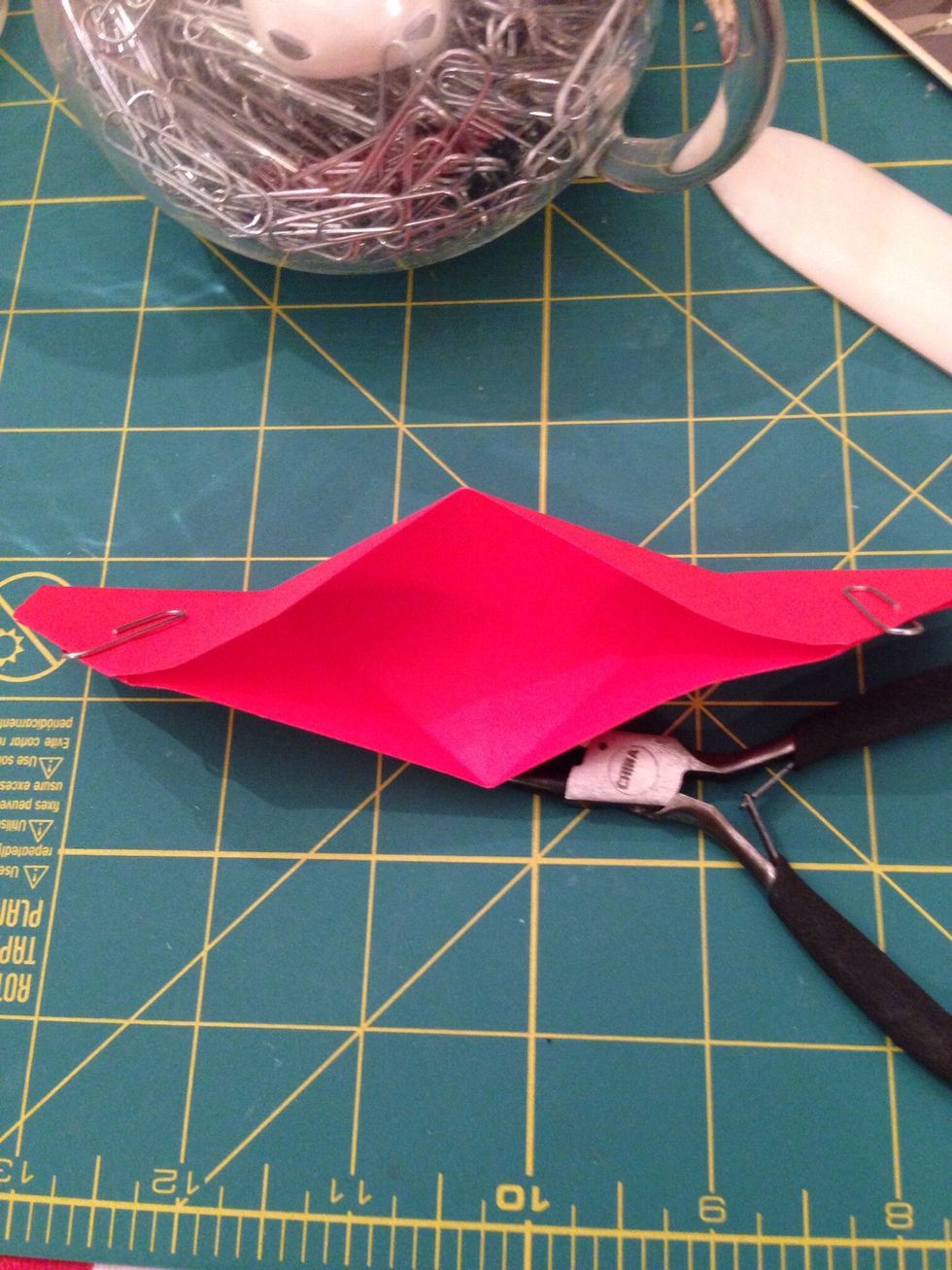 Hold the edges where I show clips and push the edges toward the center so the center opens out.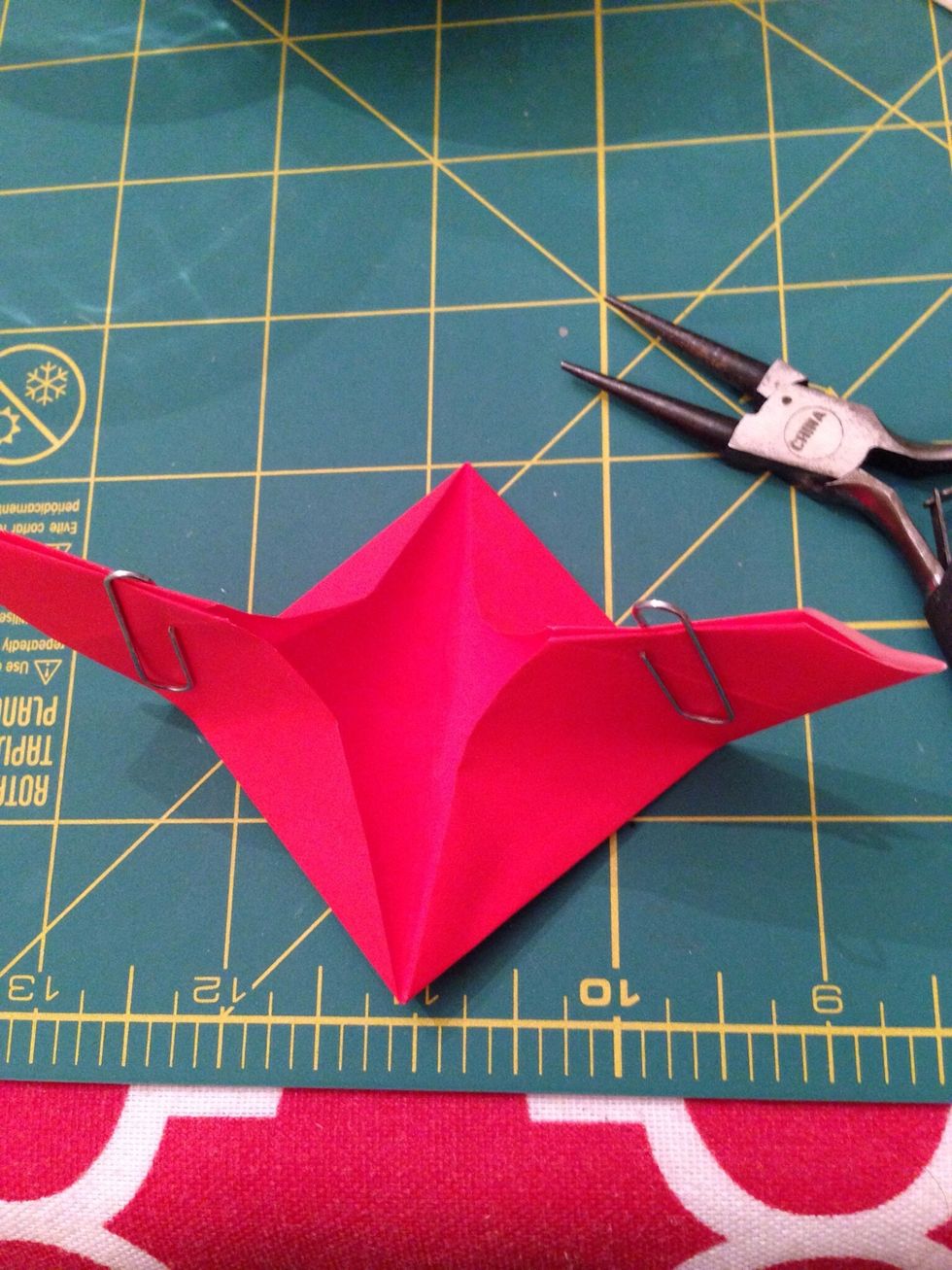 Keep pushing the edges upward to meet. This will make the center area flat. Now press the top and bottom corners together and flatten.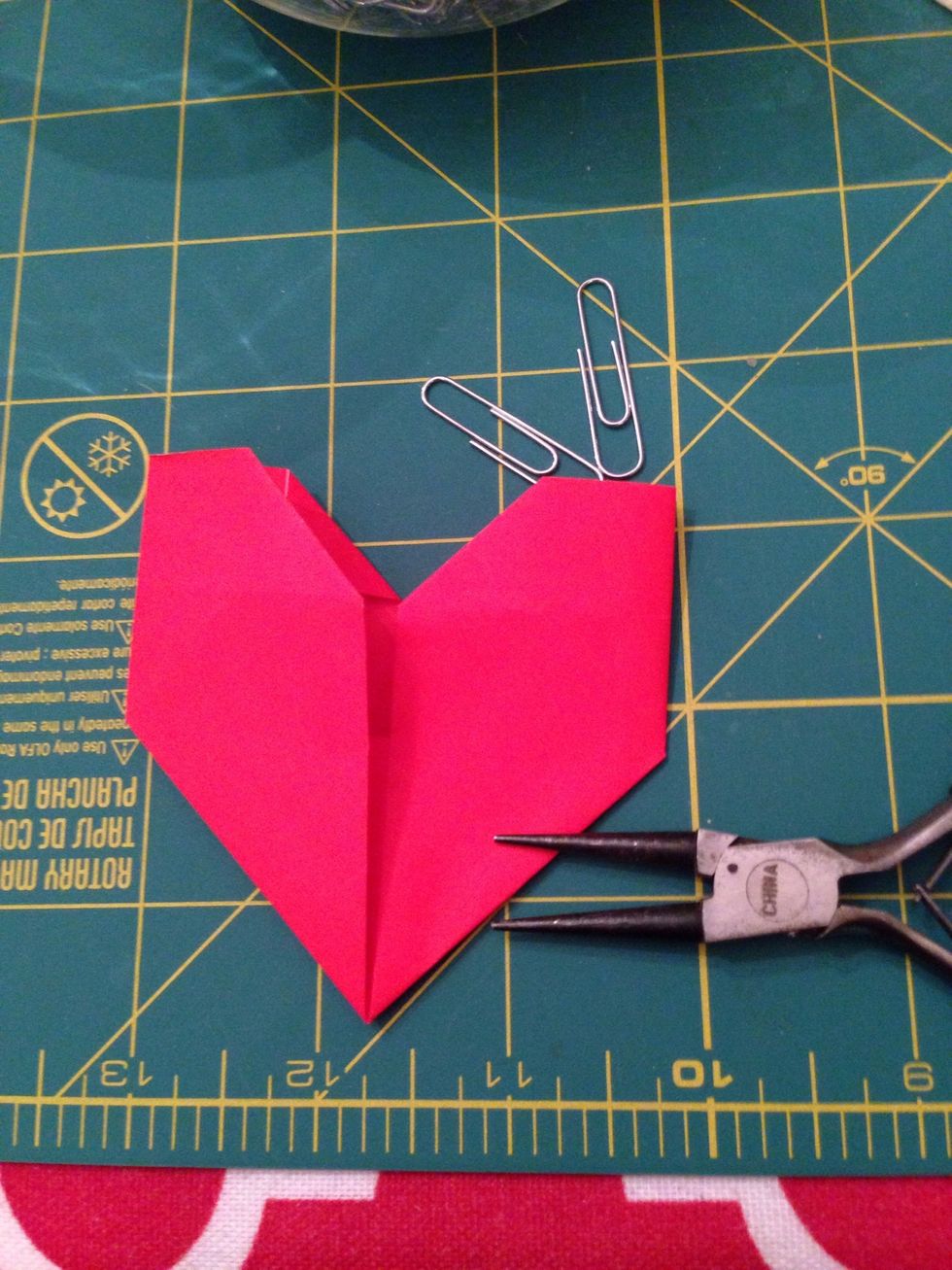 This is the result. Fold the top corners down to start shaping the lobes. Unfold.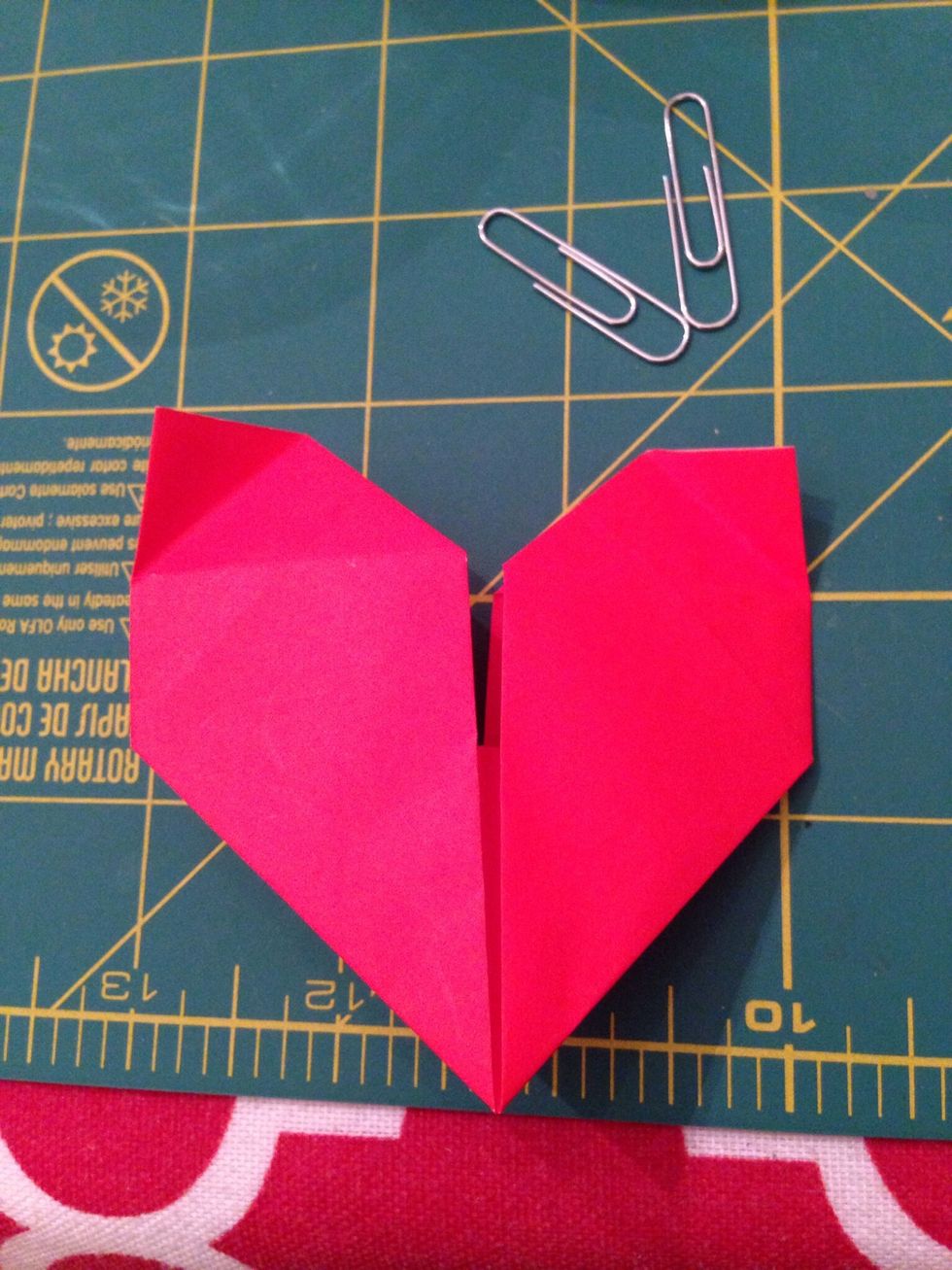 Push the corners in between the layers using the folds you just made as your guide.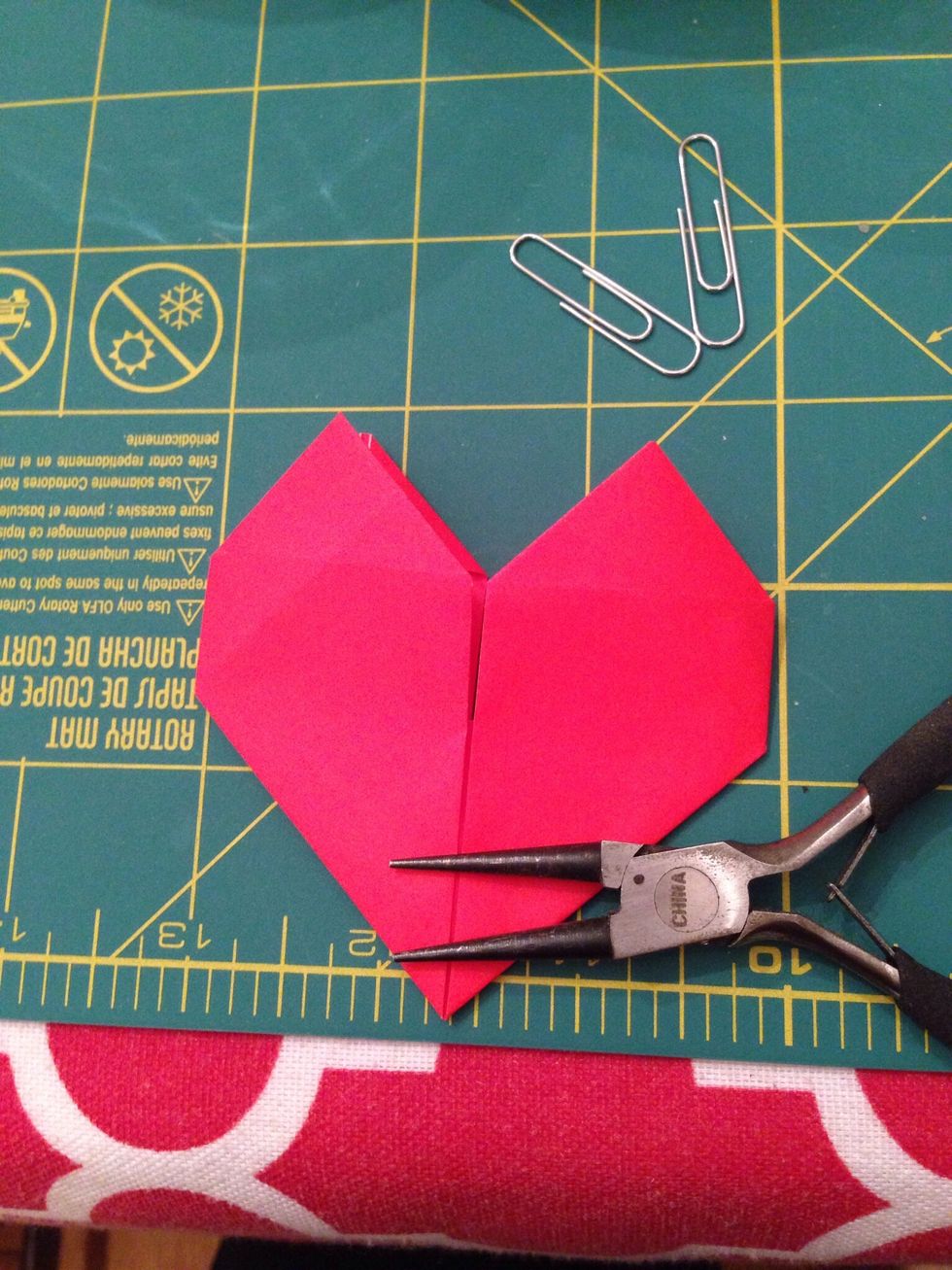 Fold the top layer of both points down.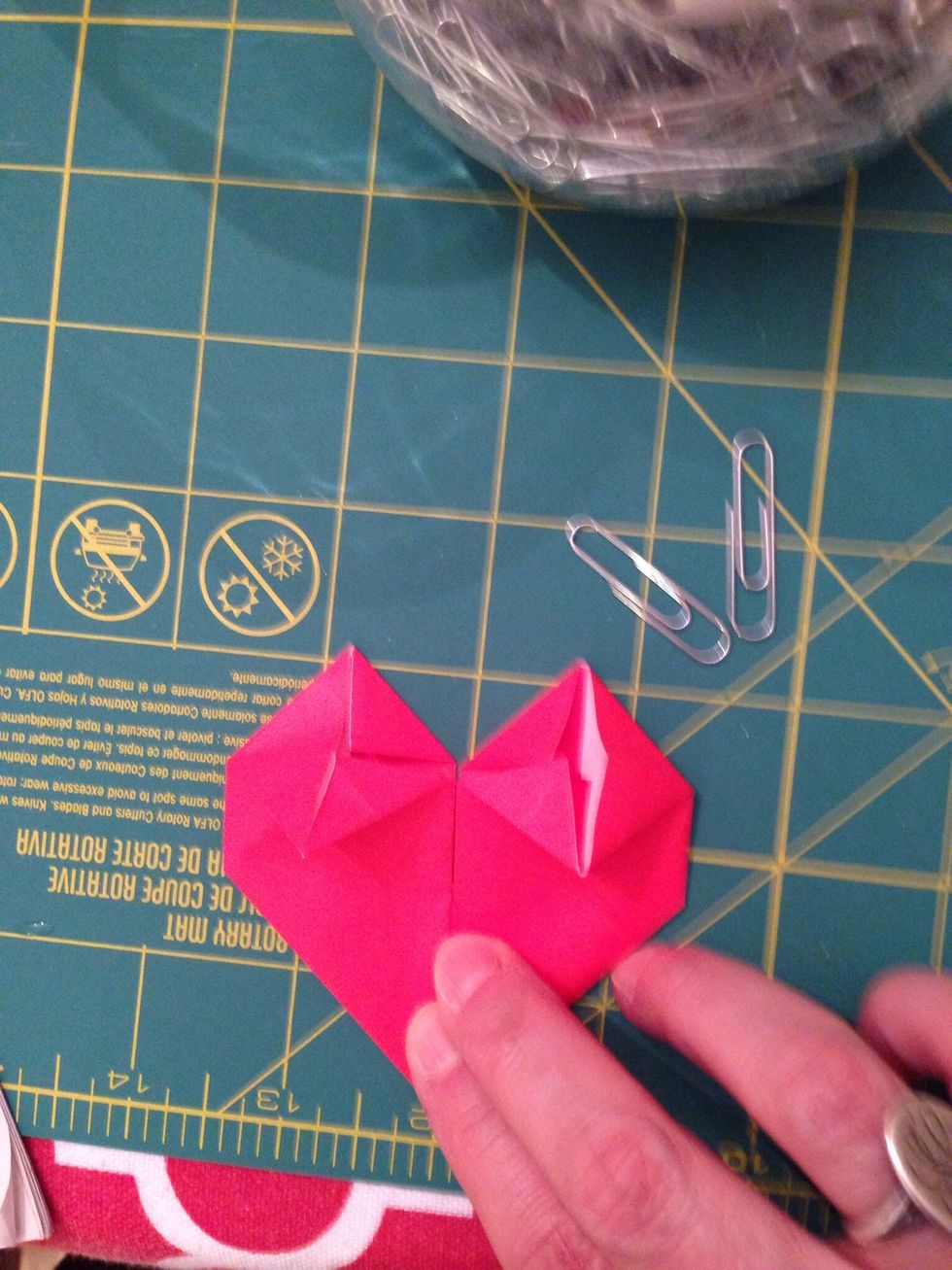 Fold the top and bottom points to the center crease.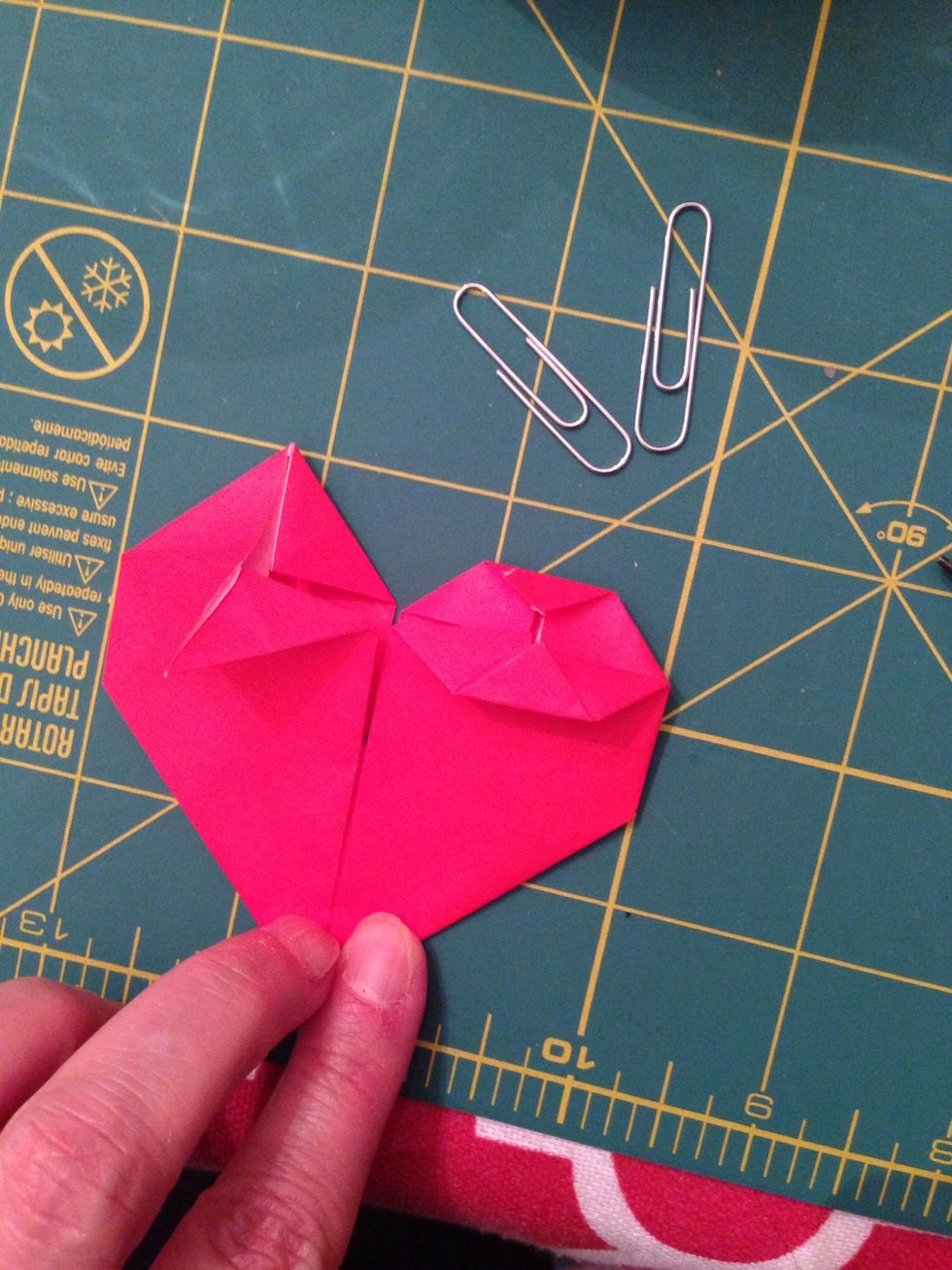 One done...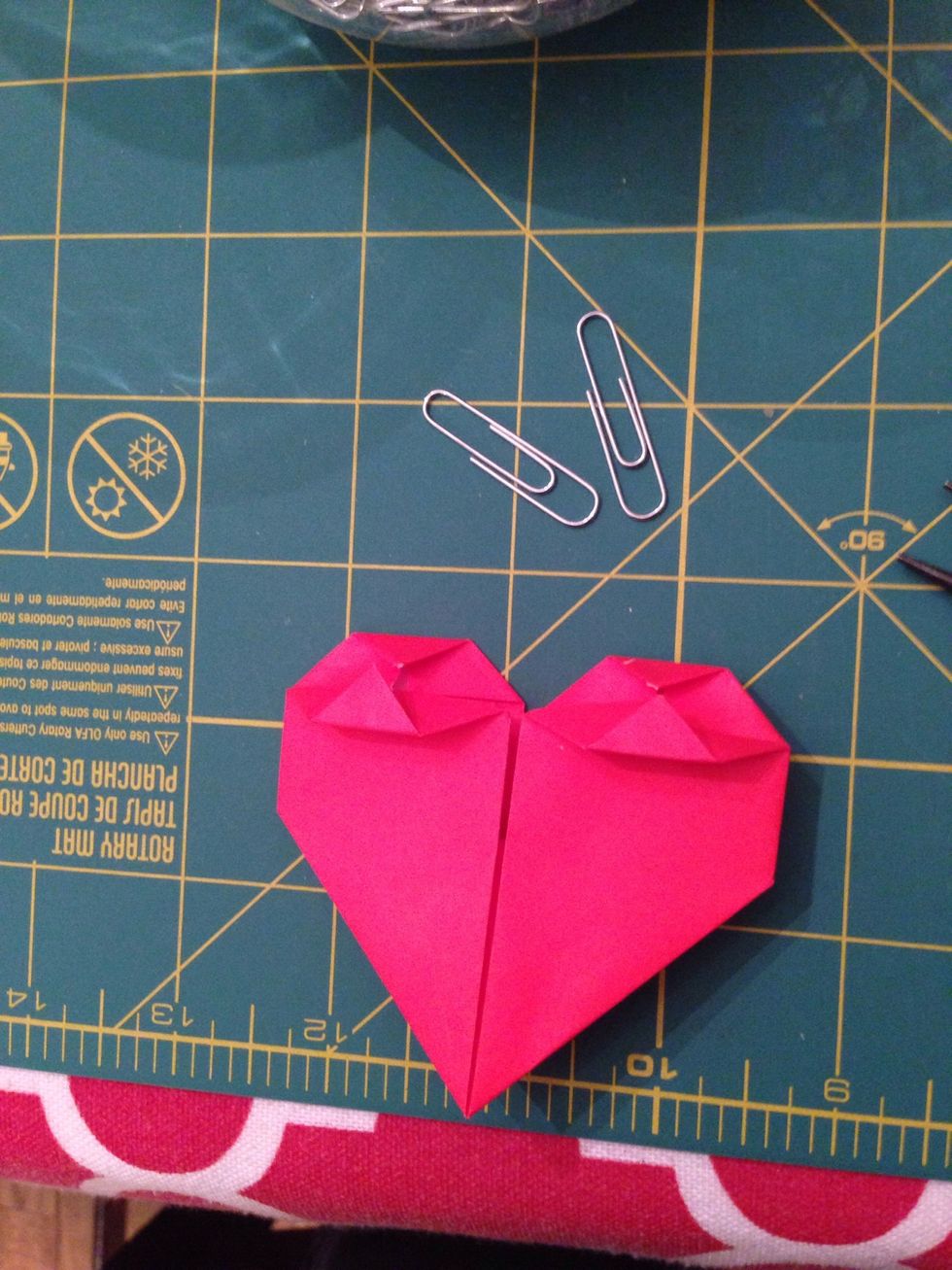 Both done. Now fold the flaps back up.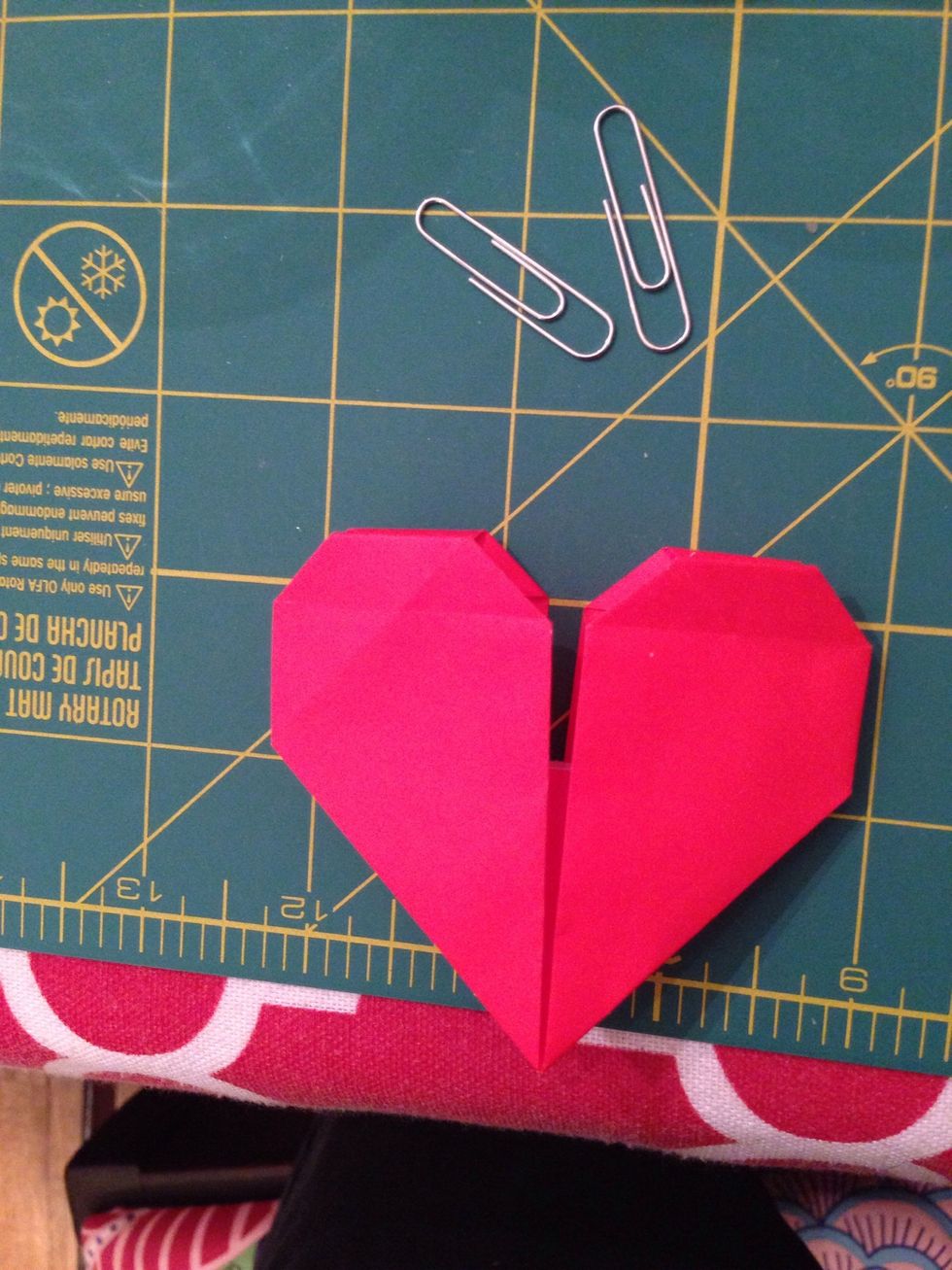 Your heart is folded now. But we still have more work to do. Lift up the top layer of the bottom of the heart to see inside.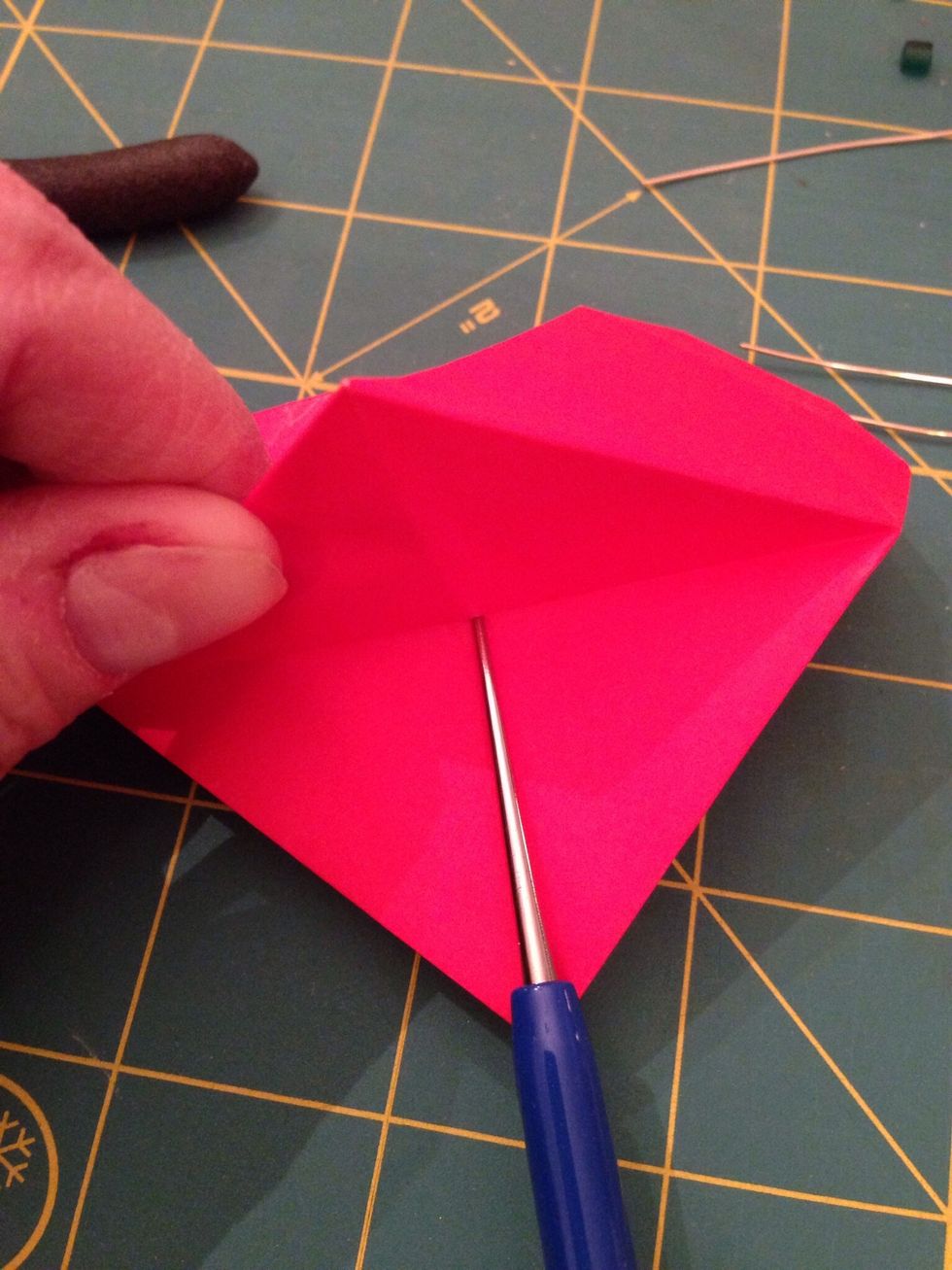 Use the beading awl (or a pin with a ball head) to pierce a hole in the center.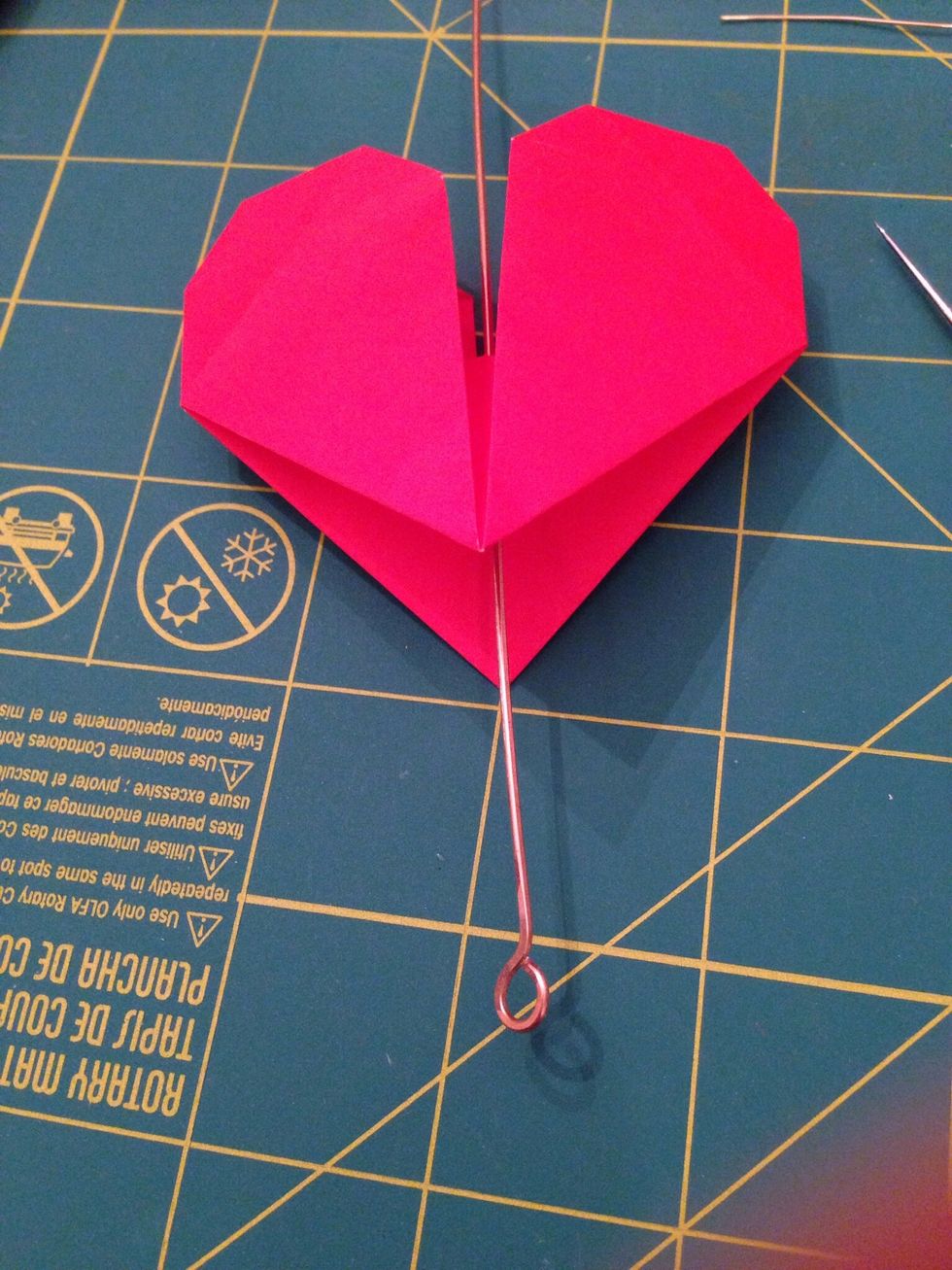 Insert a head or eye pine made of wire (I made my own out of wire from a hardware store) through the hole.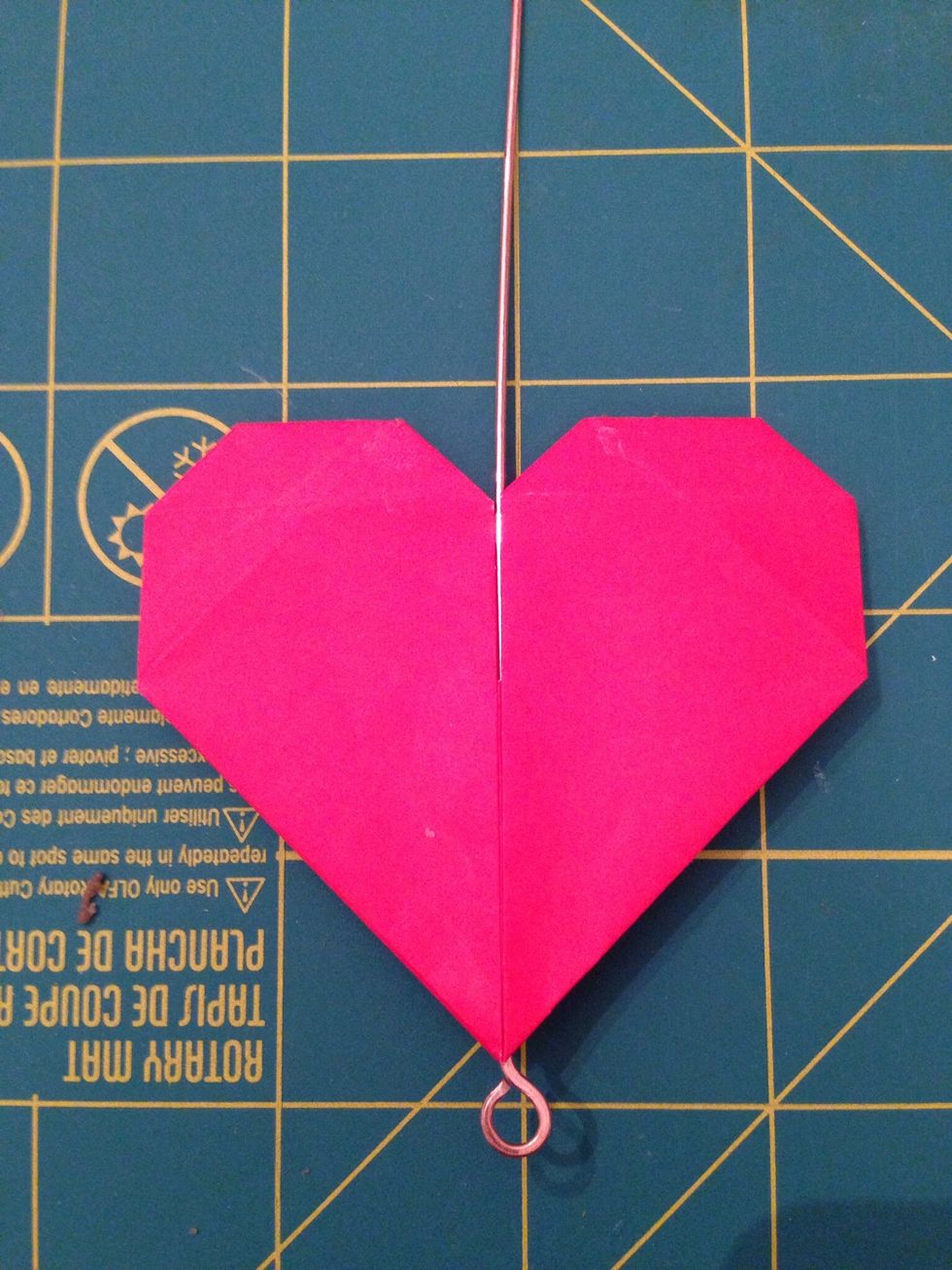 Glue the top down, sandwiching the wire between the layers to hold it in place. Glue the rest of the heart together too.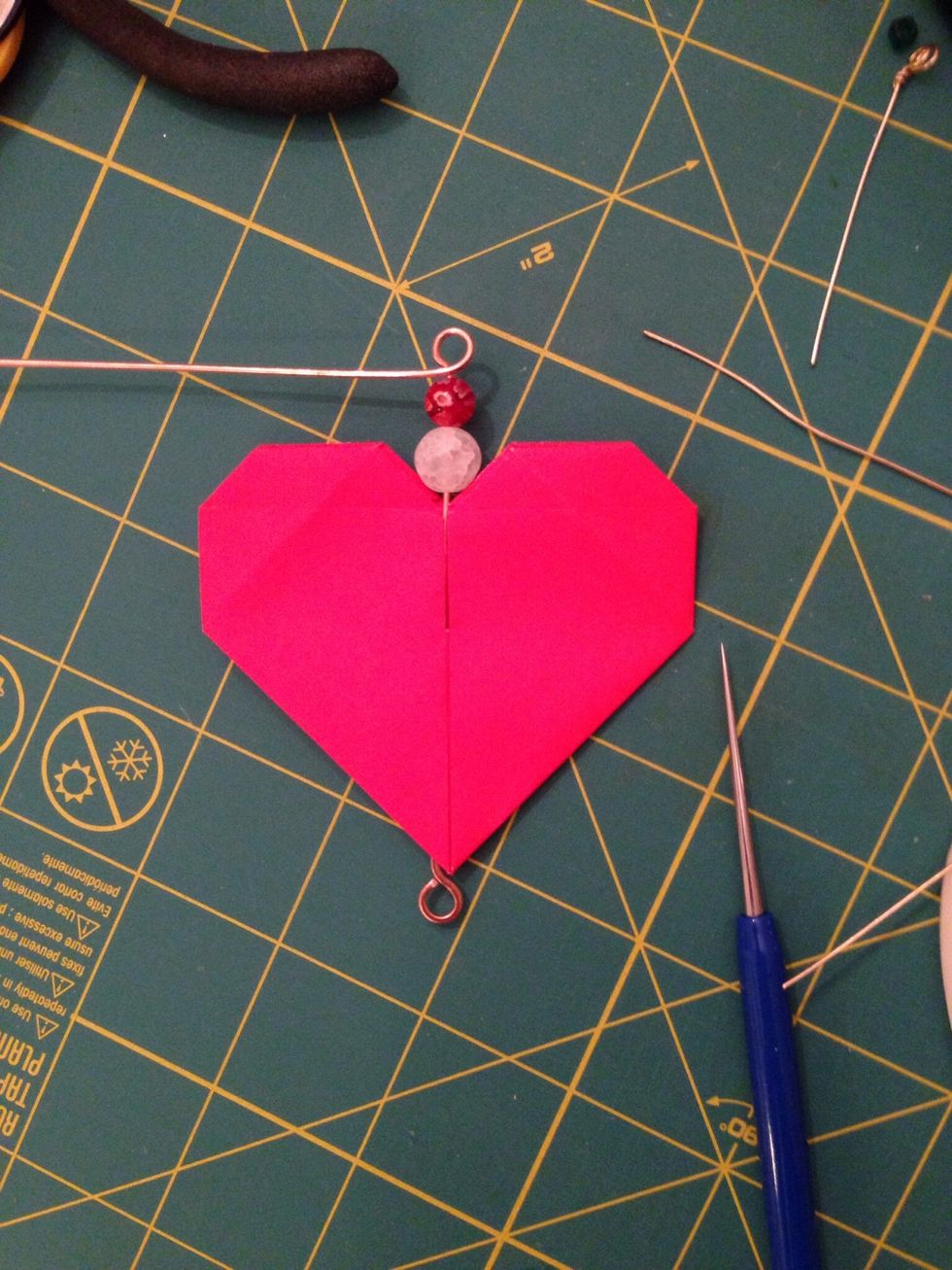 Add beads to the wire and use the pliers (round nose and chain nose) to make a wrapped loop at the top.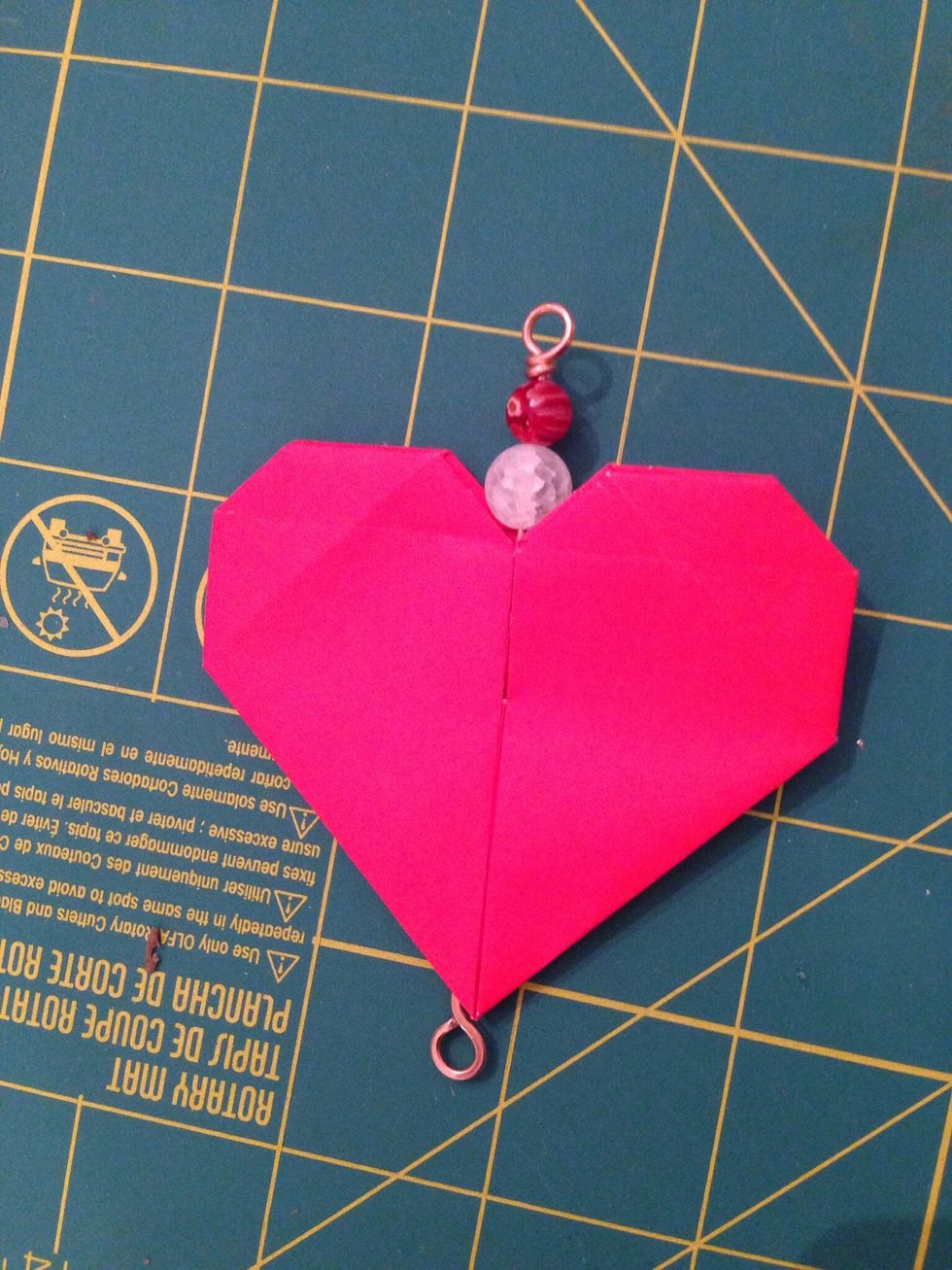 Trim off the excess wire.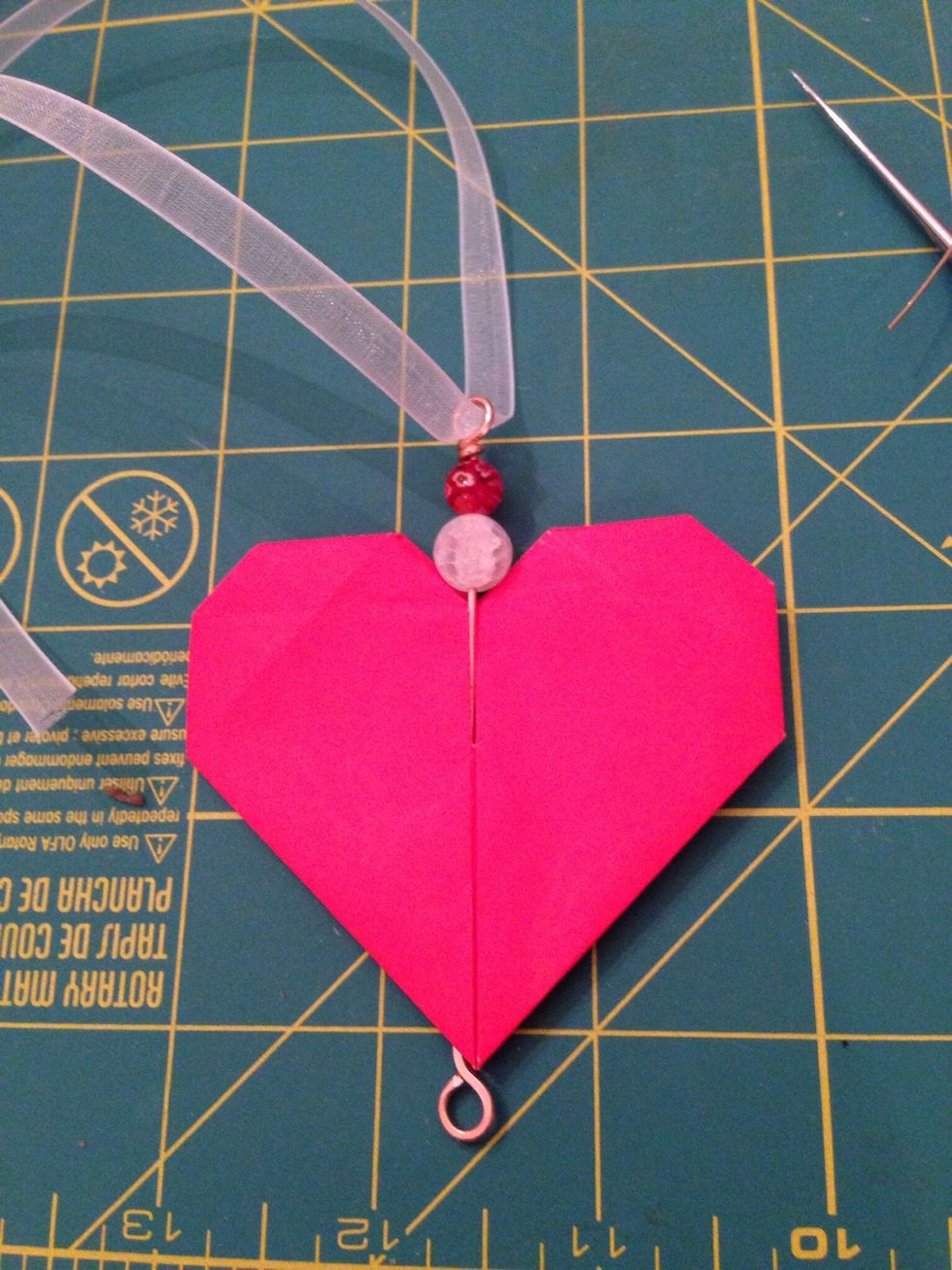 Thread ribbon through the loop.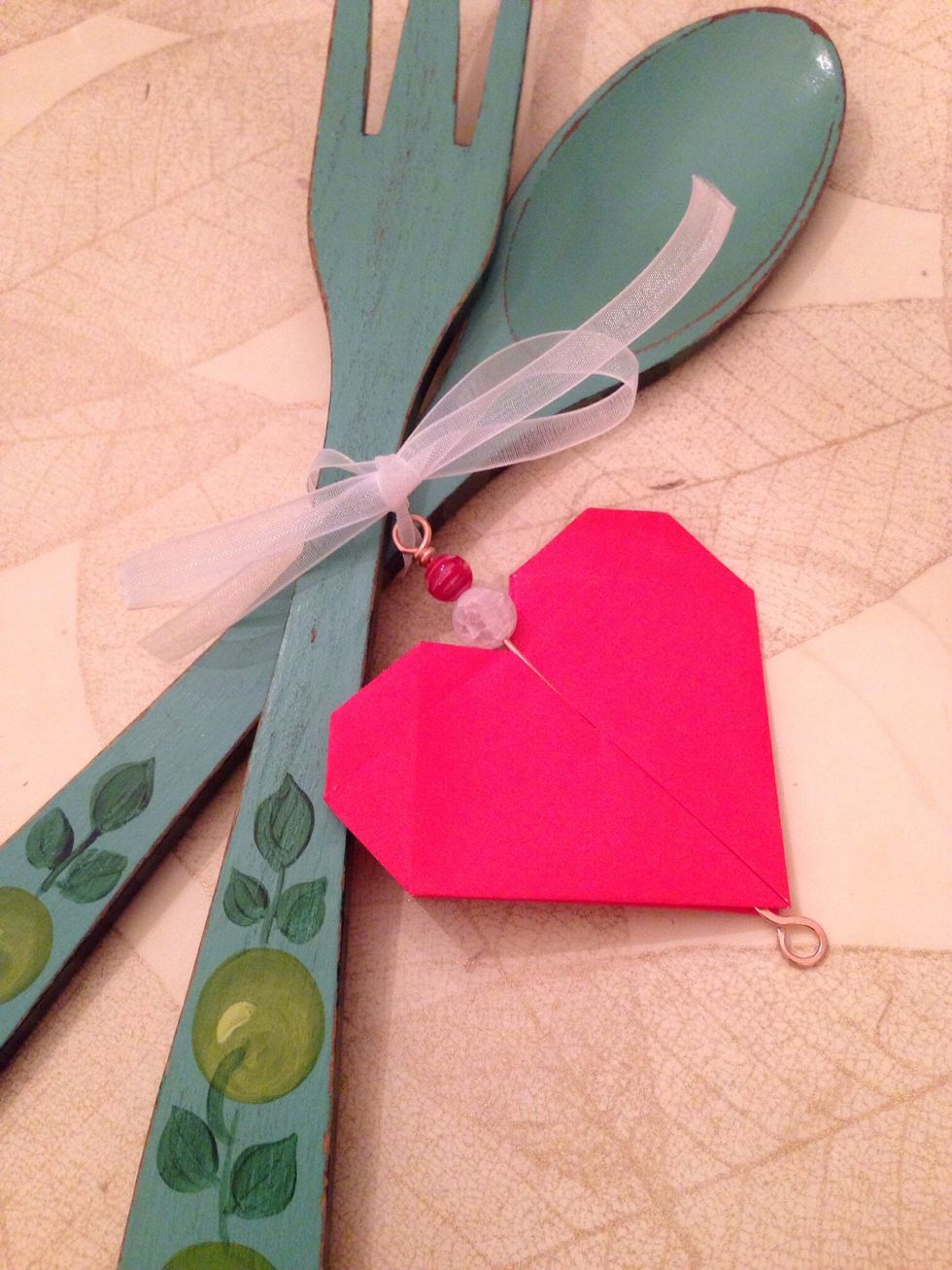 Tie your ornament around a gift for someone you love.
Red square of paper
Beading awl
Wire head or eye pin
Wire cutter
Round nose pliers
Glue
Chain nose pliers
Beads
Ribbon
Sherry Gerstein
Sherry Gerstein is an editor and writer with a side business in origami and wire jewelry. Check out her etsy store, www.etsy.com/shop/PaperGirlInCT\n