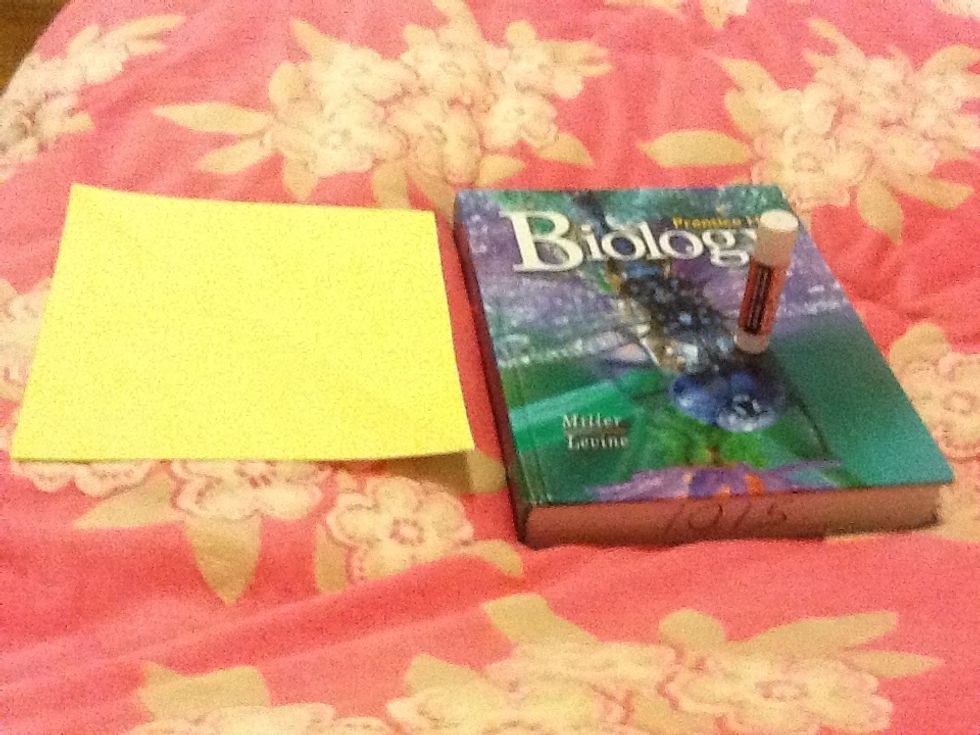 Supplies needed for this project. [I'm using my Biology book as my hard surface. In bed don't feel like going to my desk] #lazy
Now fold every square paper to look like this. Just folding it in half.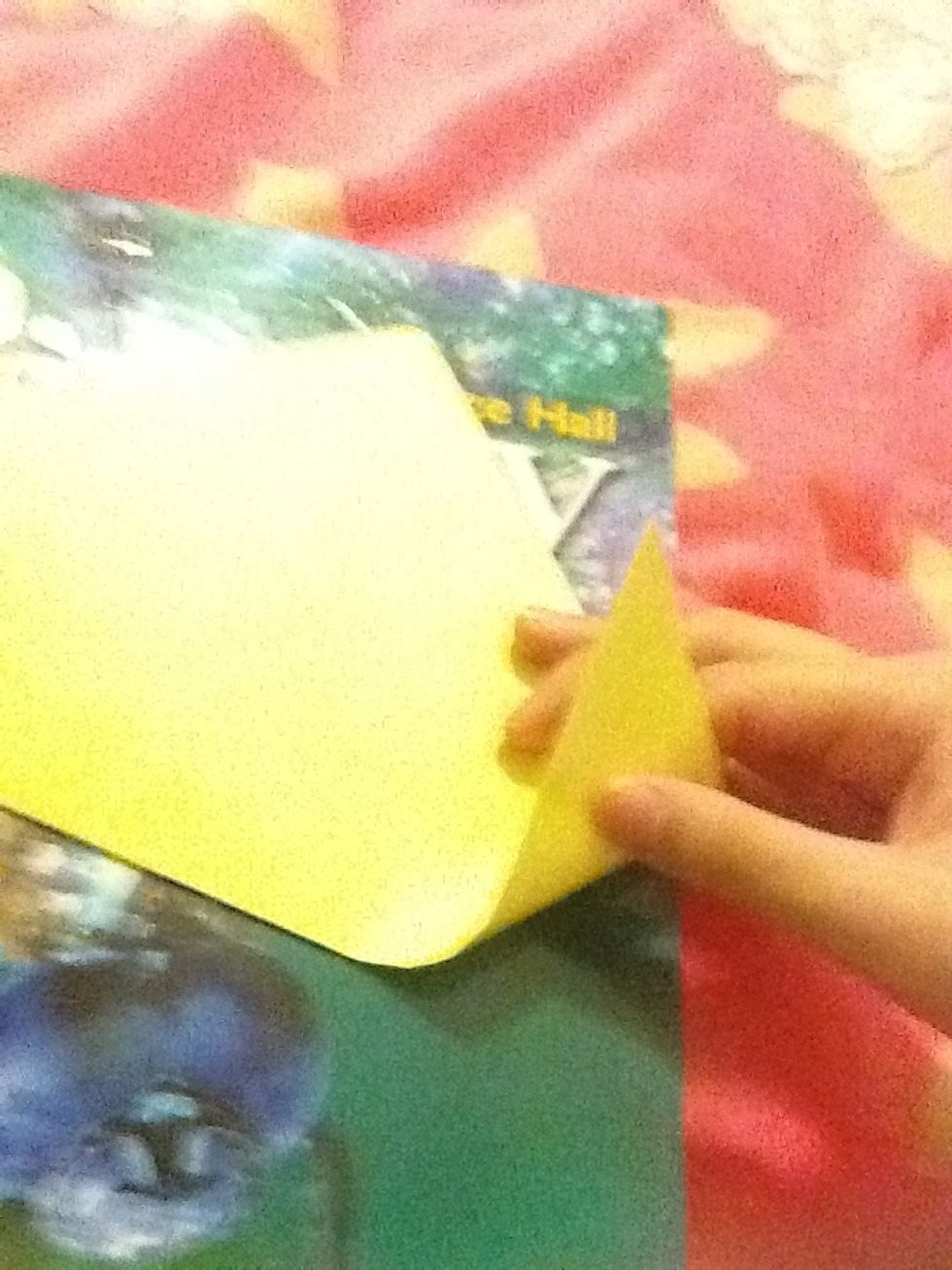 Now take a corner and fold it up.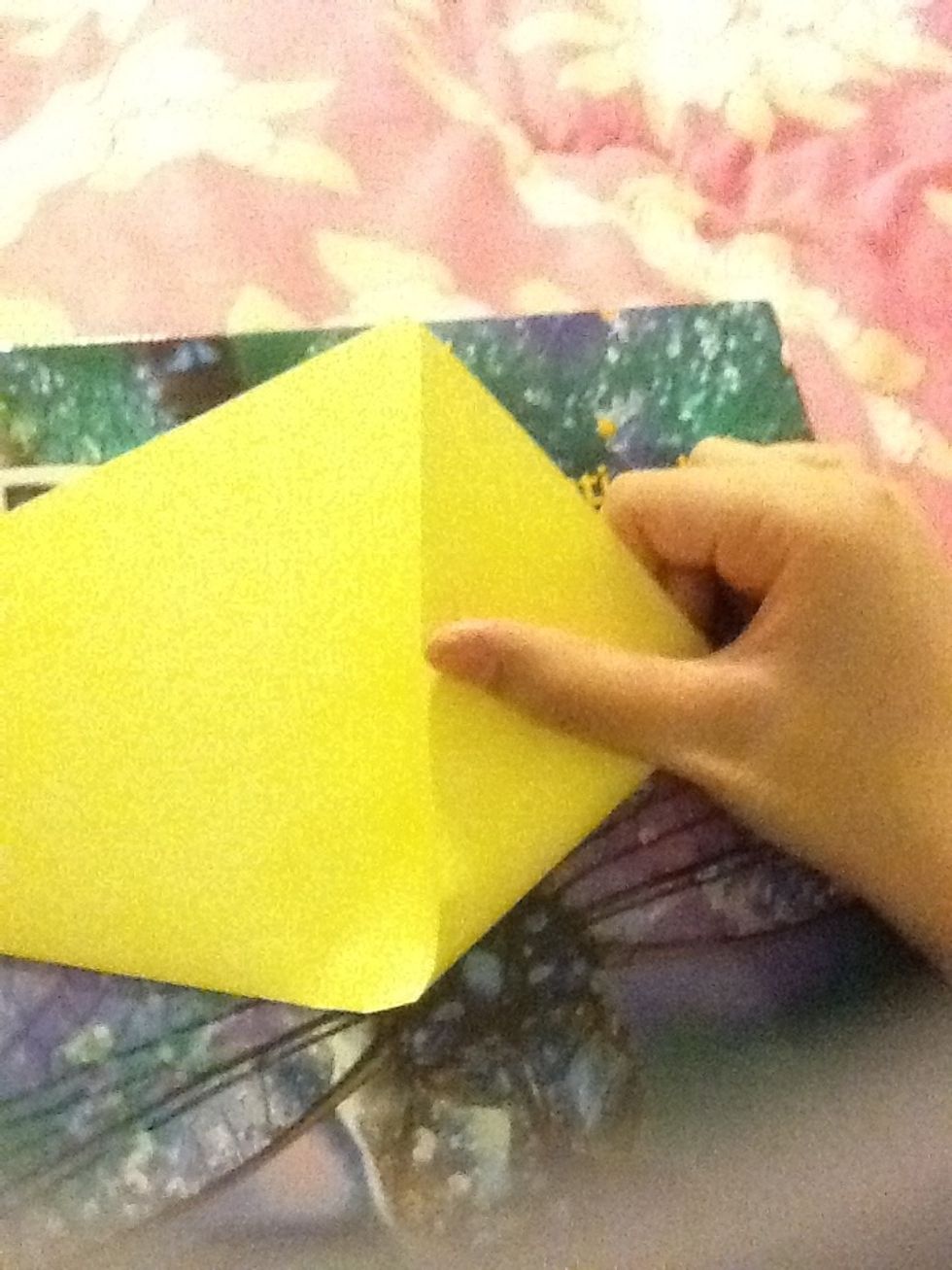 Up to that corner and crease. Then do that to the other side aswell.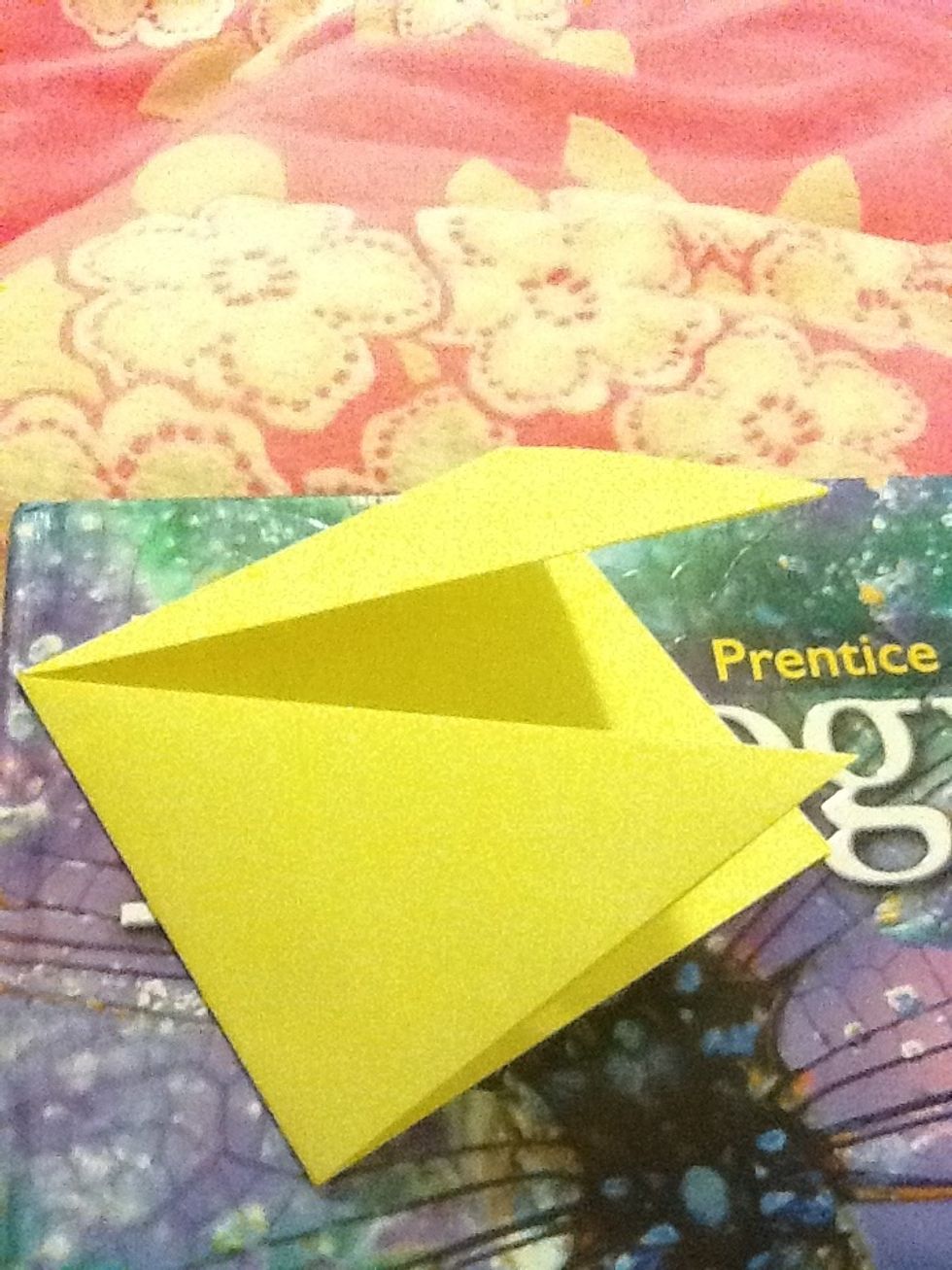 To get something like this.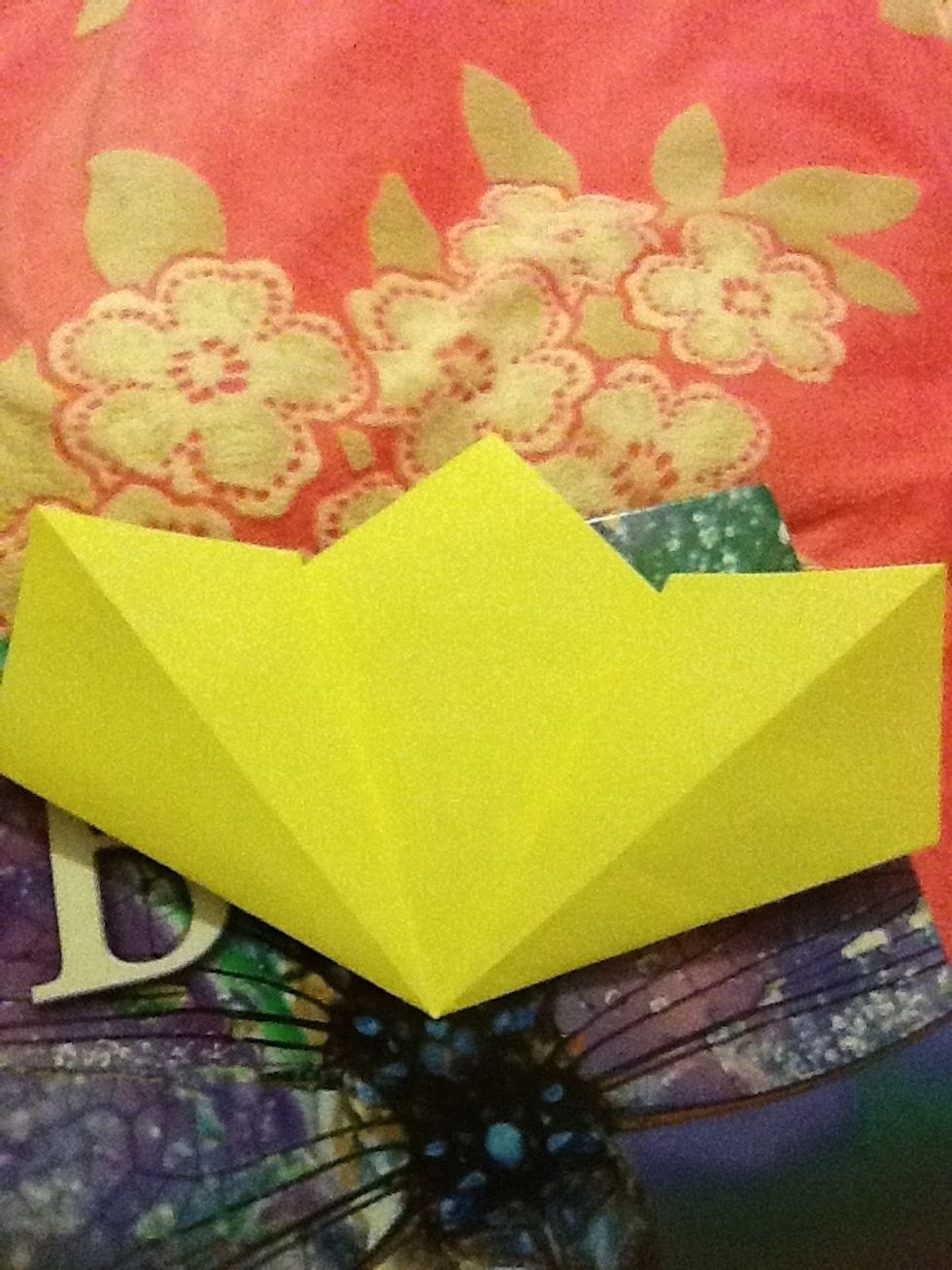 Then you should end up with something like this.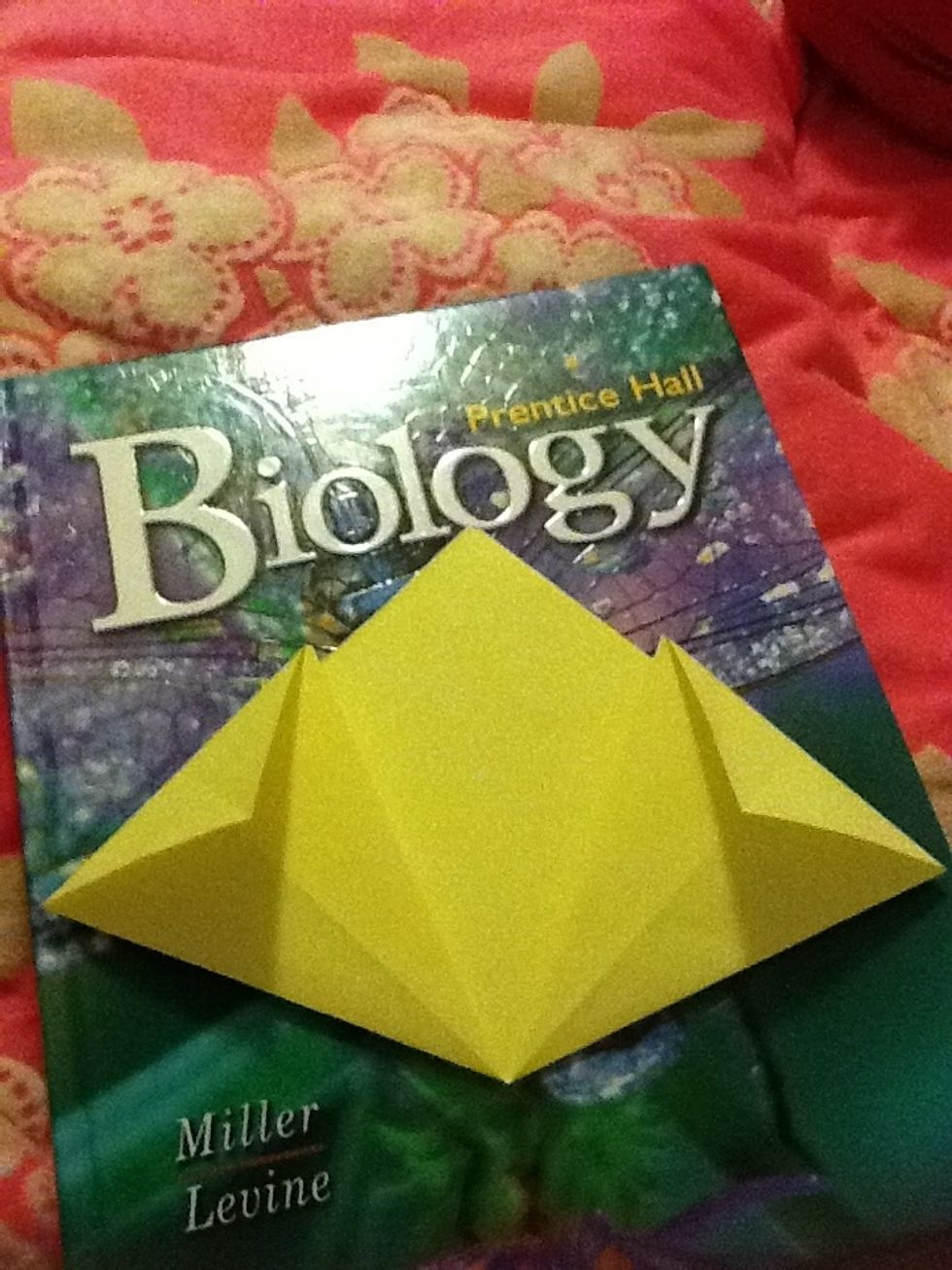 Then you fold the heads in so that nothing is pointing out.
It should be straight like this.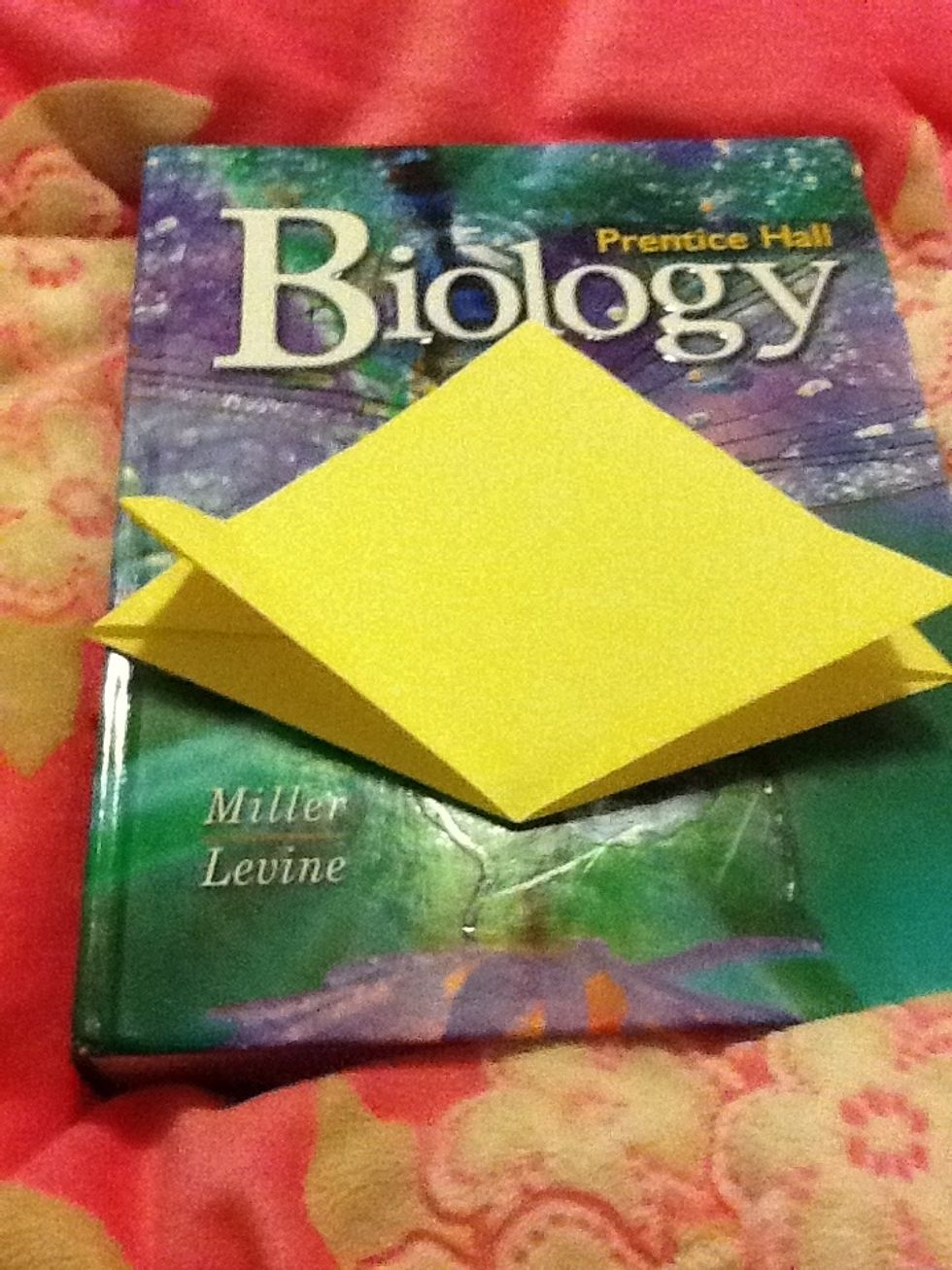 To have something like this.
It should look something like this. It should be better than mine.
Then do the same thing to each square! :DD The hard work will pay off in the end (: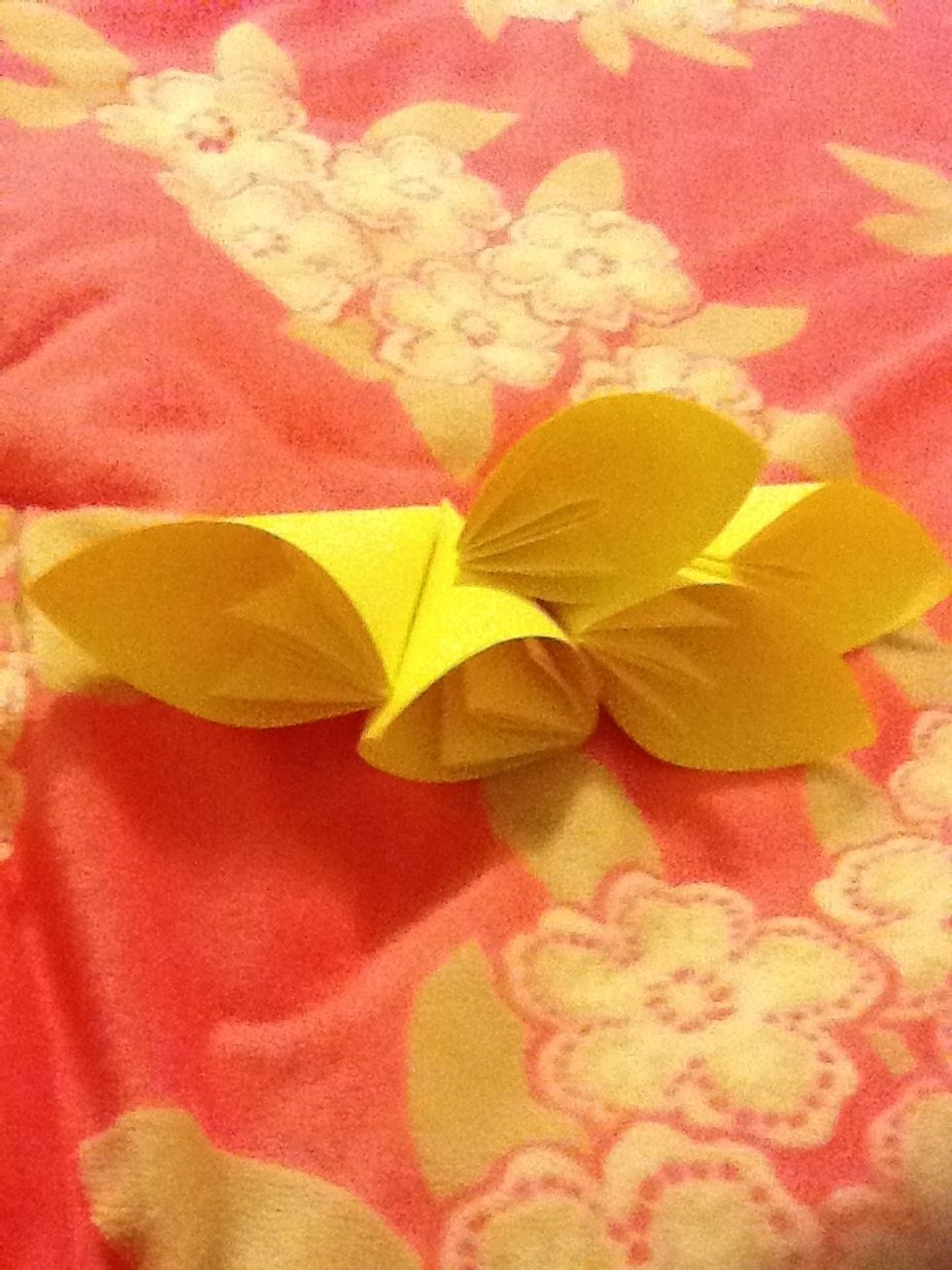 After you made 5 of them... IT'S TIME TO ASSEMBLE!!(:
I normally stick two together first and then another pair. And glue them together and add the closing petal. But you can assemble it however. But how I usually do it; is gonna be how I'm going to show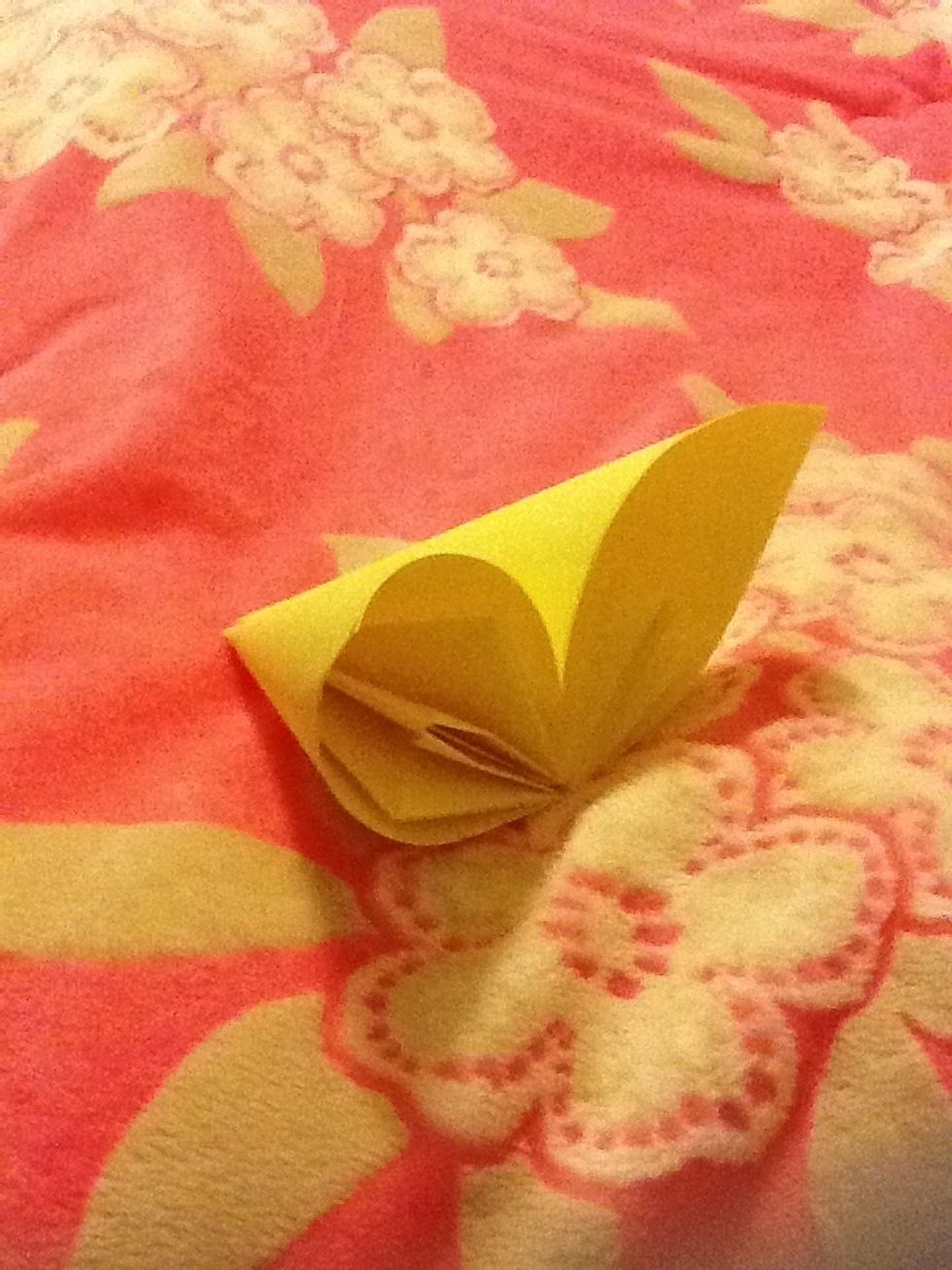 So I just glued them together like that. So I make two of those.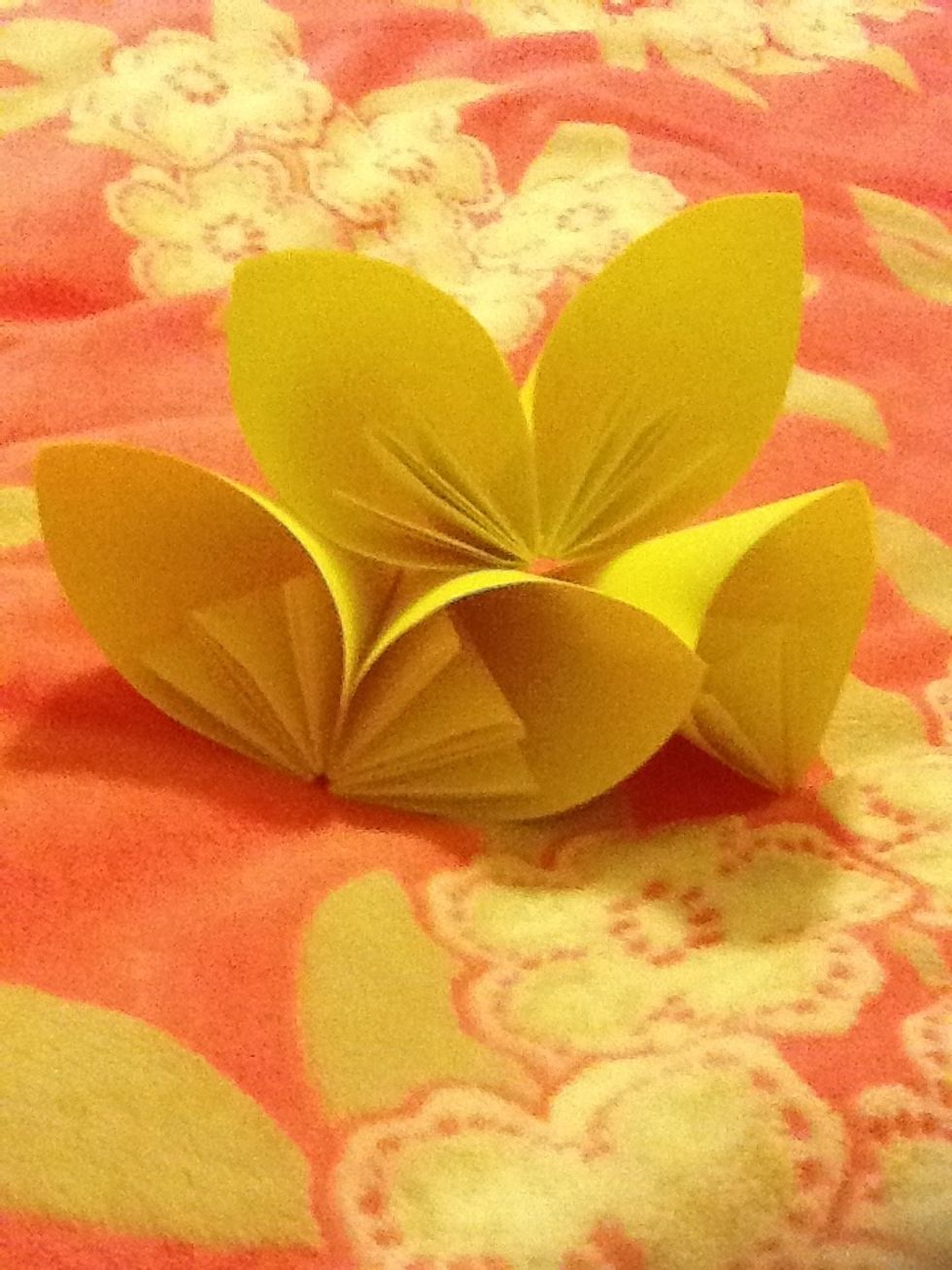 Haha they look like bunny ears(: But yeah the two pairs and the last one to connect.
But now we connect the two pairs together!! ;O
There it is! It's almost complete. Just add the last petal by adding glue to both sides of the petal and holding it. Watch the video in the next slide.
That's our final product!!(: I hope you enjoyed making an origami flower~
5.0 Square Sheets of paper
1.0 A hard surface
1.0 A gluestick