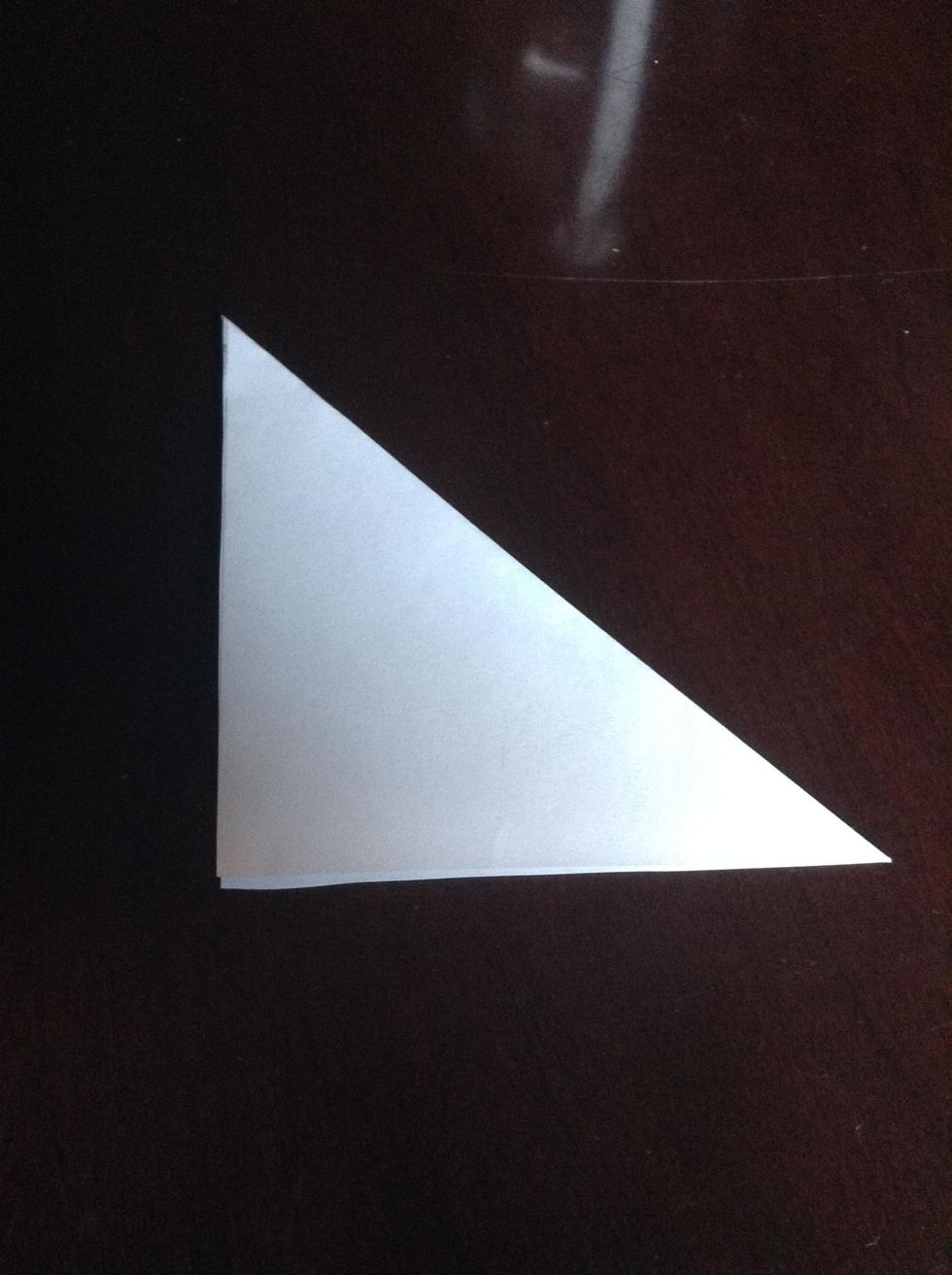 Step one: Fold your paper in half so that the opposite corners meet. You should have a right triangle like the one pictured.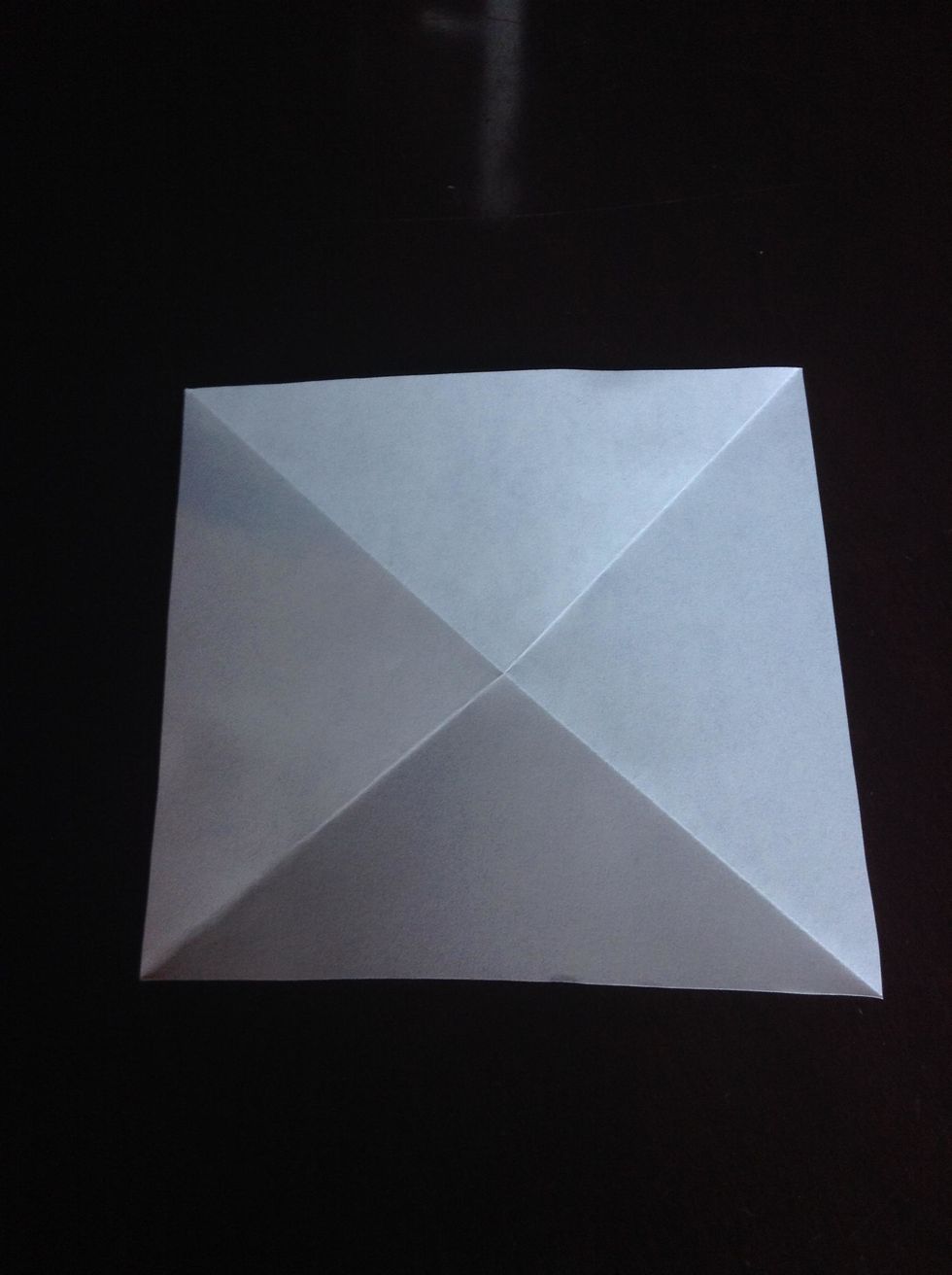 Step Two: Unfold your paper and fold the other corners just like in step one. Flip your paper over so when you lay it down, it is shaped like a pyramid. Your paper should look like this.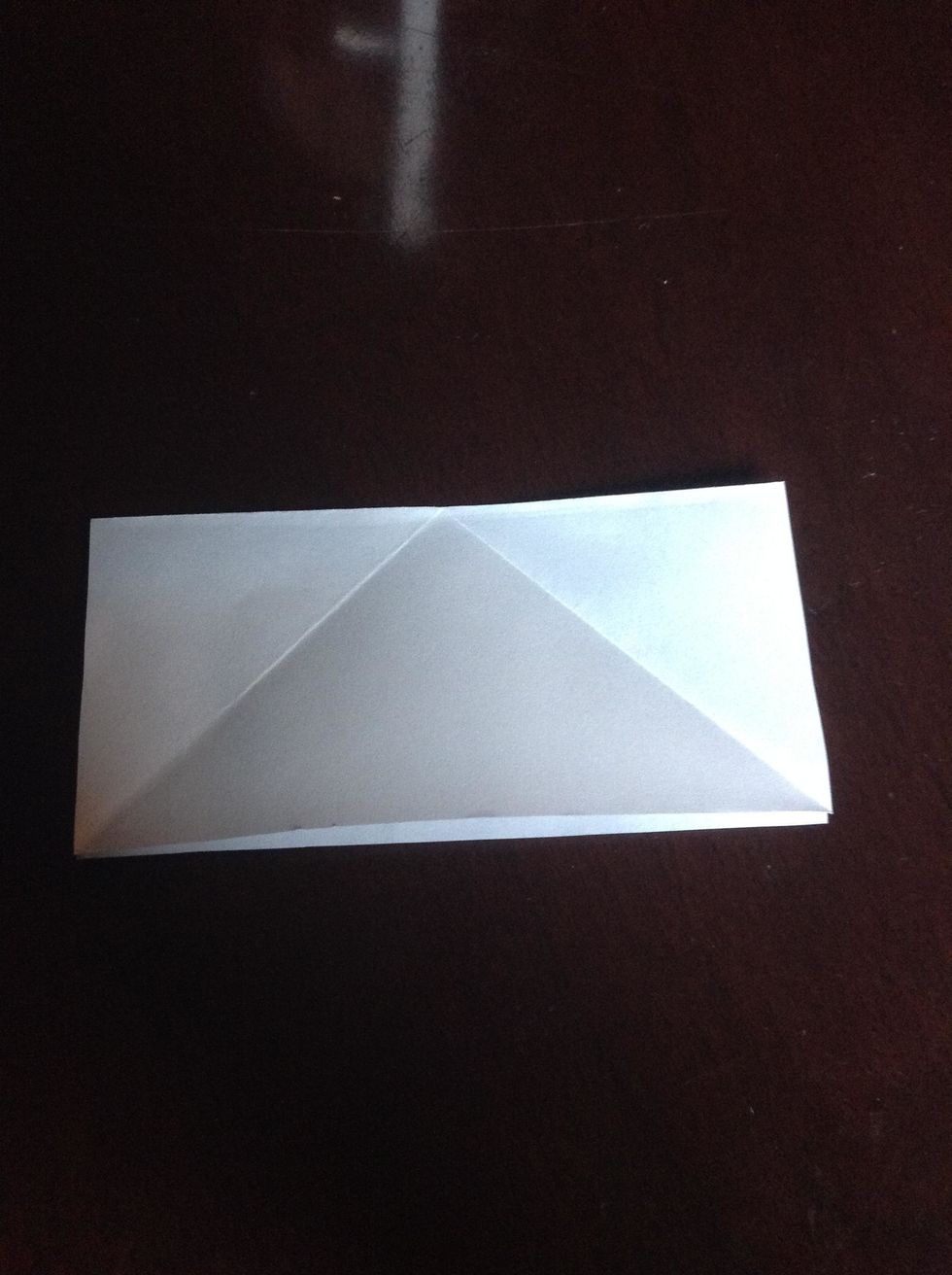 Step Three: Fold the paper in half in the middle. Do this on both sides.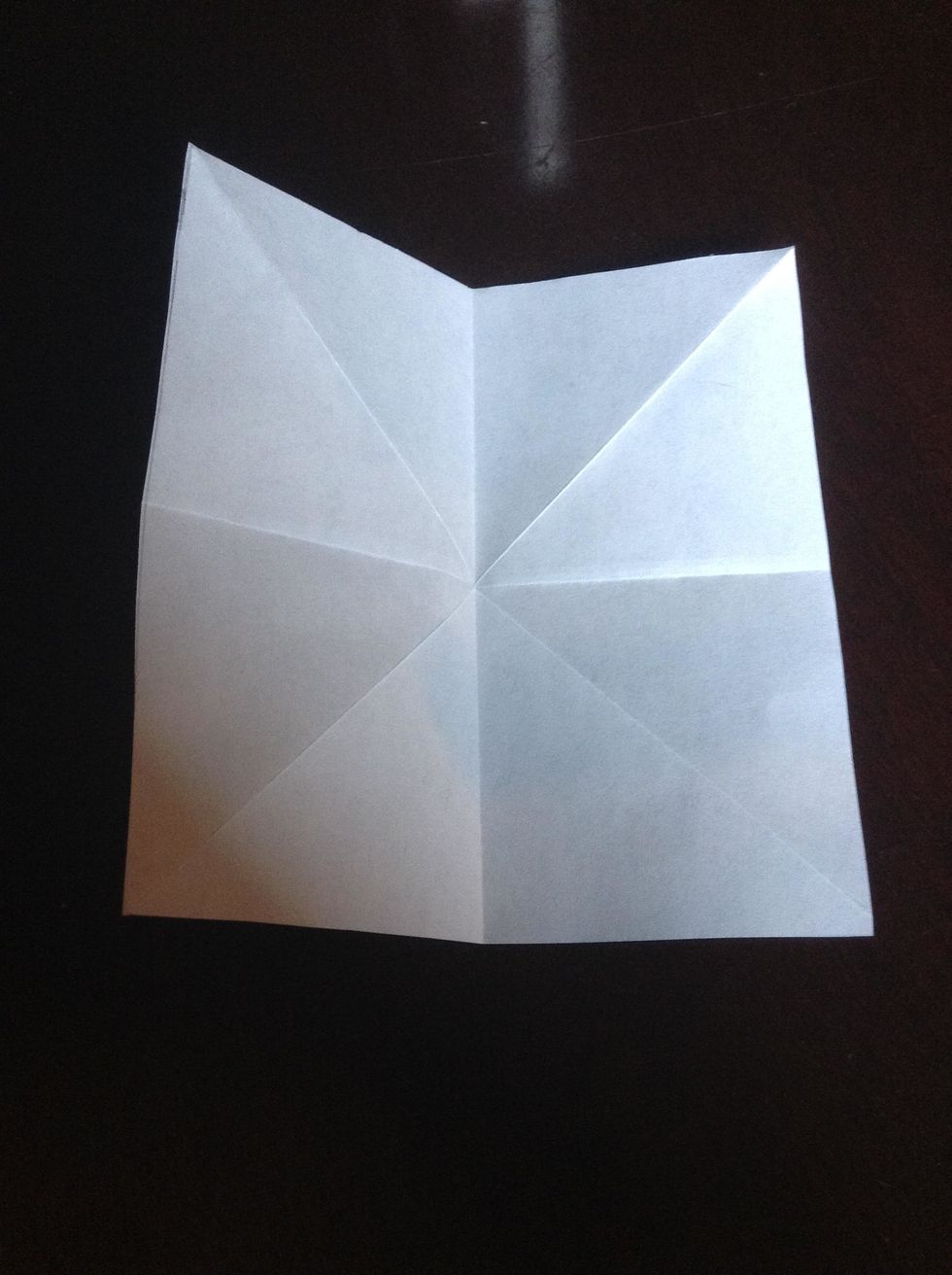 Step Four: Unfold and lay flat.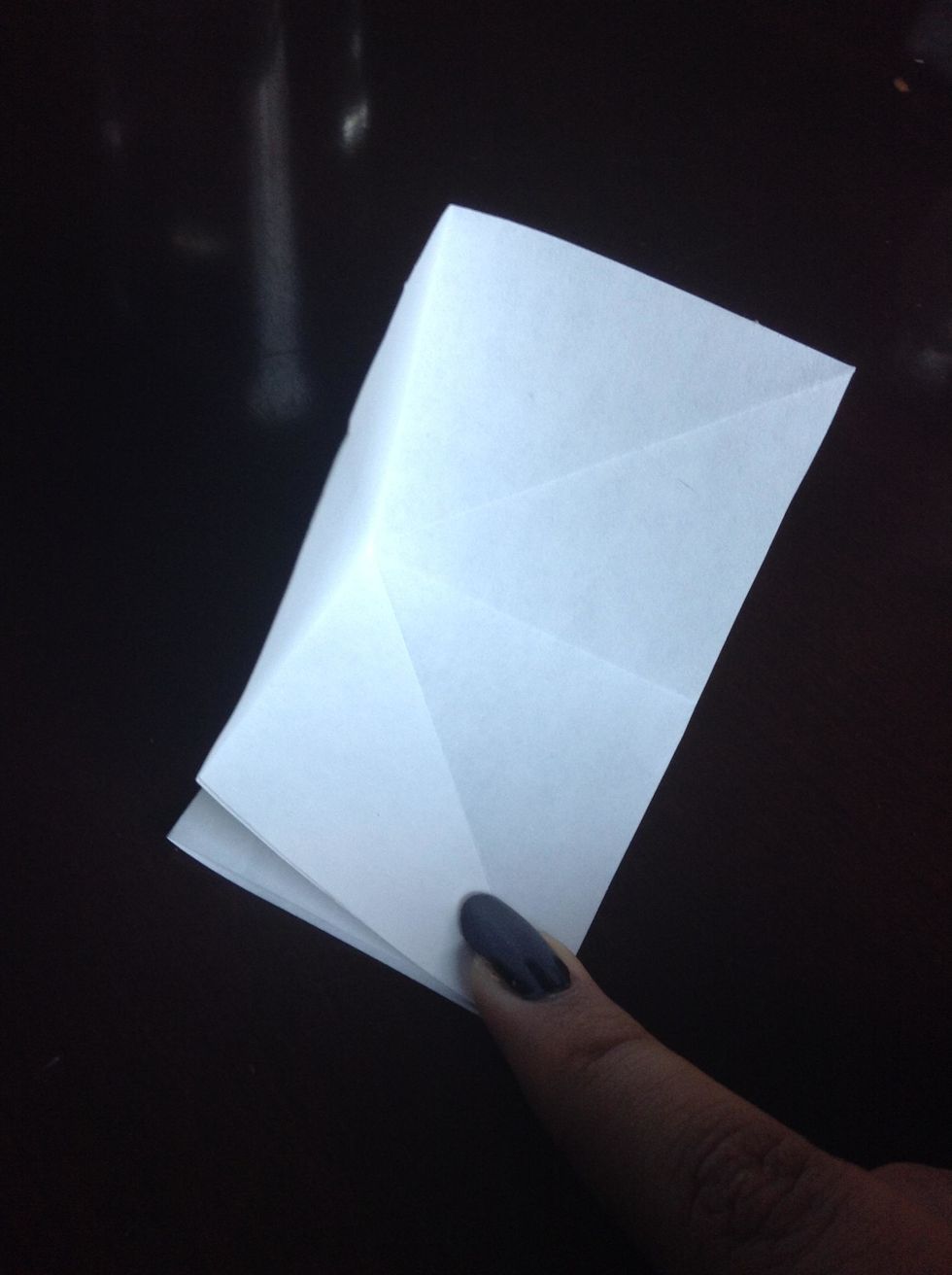 Step Five: Turn your paper so it looks like a diamond. Take a the right or left corner and fold it into the bottom corner.
Step Six: Now do the same to the opposing corner so it meets up at the bottom corner.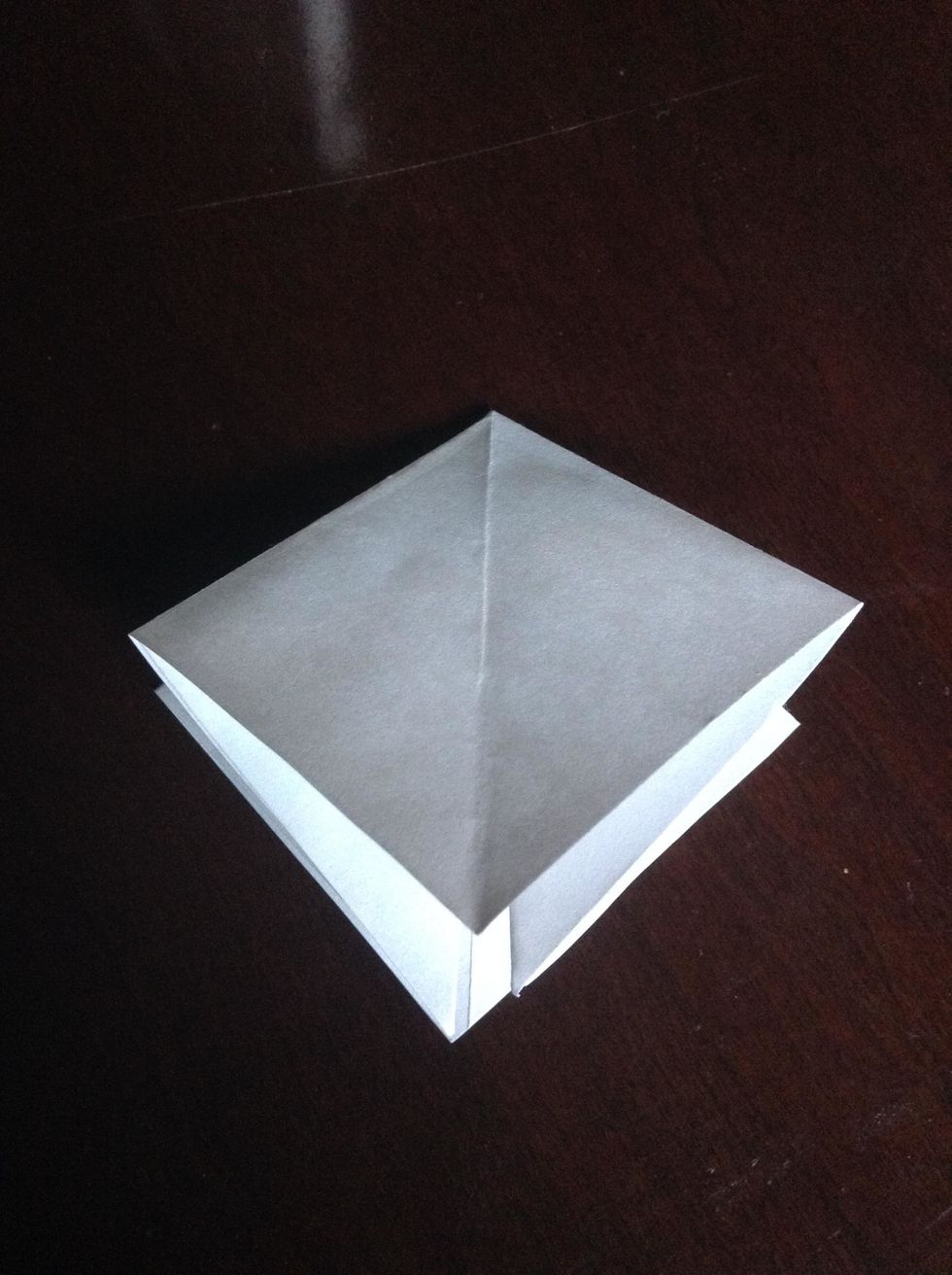 Step Seven: Gently press down the remaining paper so it is a smaller square.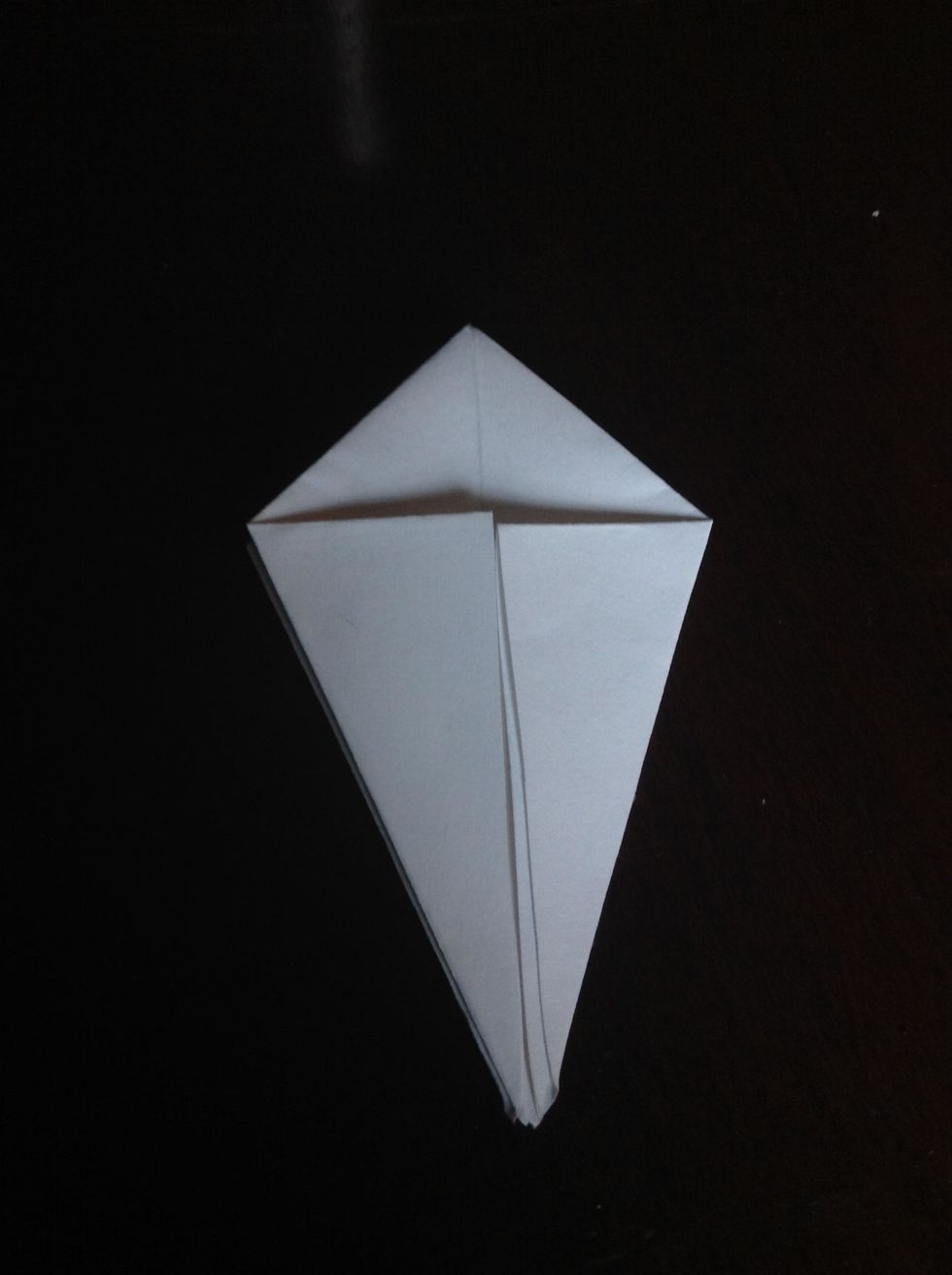 Step Nine: Do the same to the back so it looks like a kite.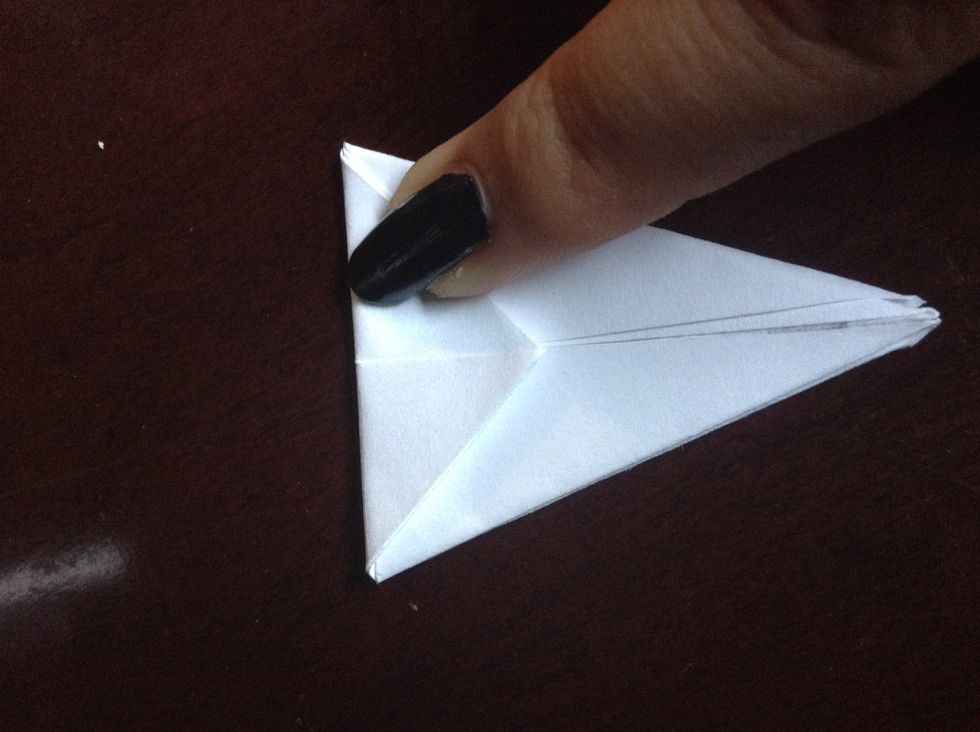 Step Ten: Fold the top part of your "kite" down.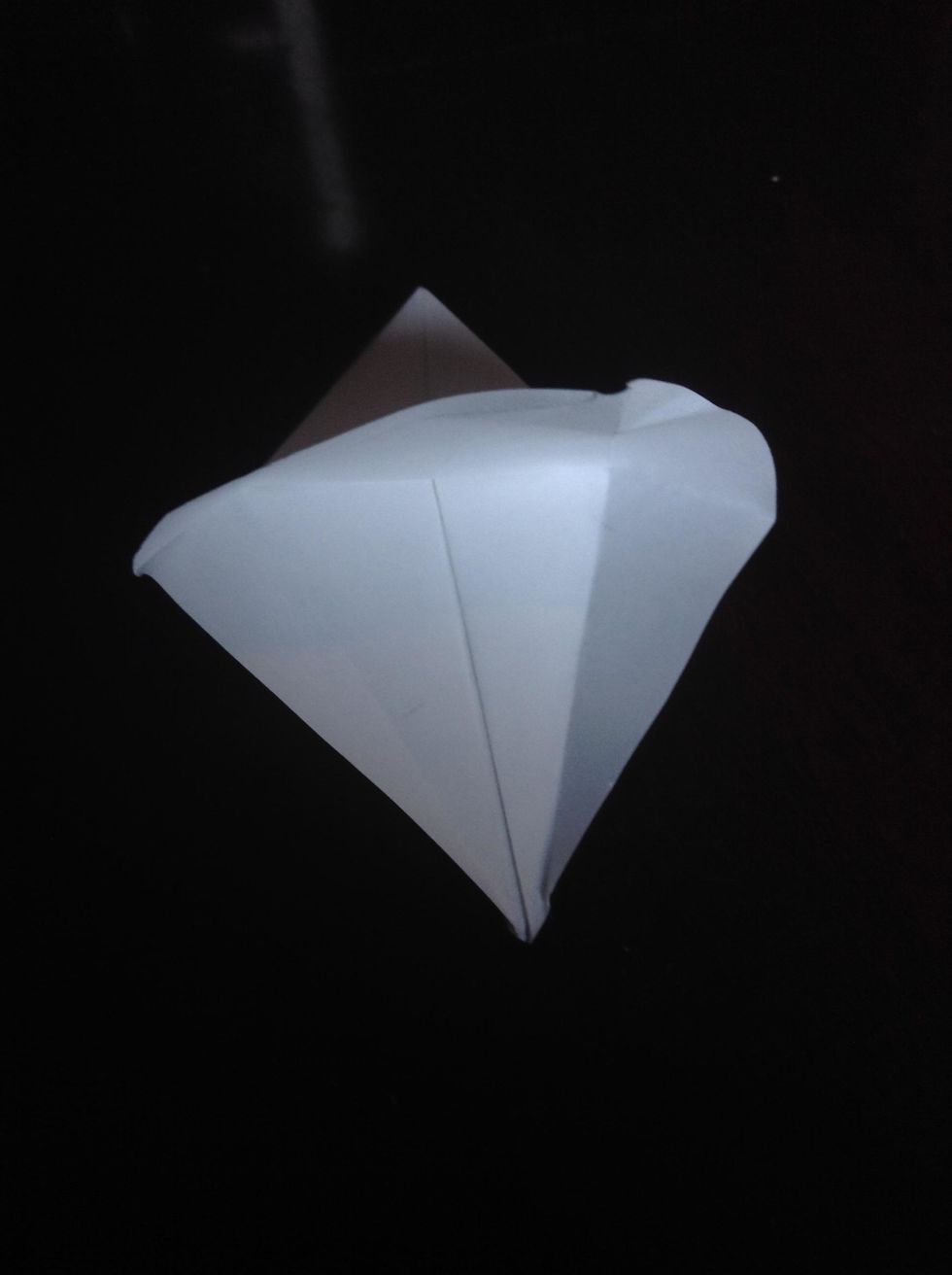 Step Eleven: Unfold your paper and bring the sides to the middle.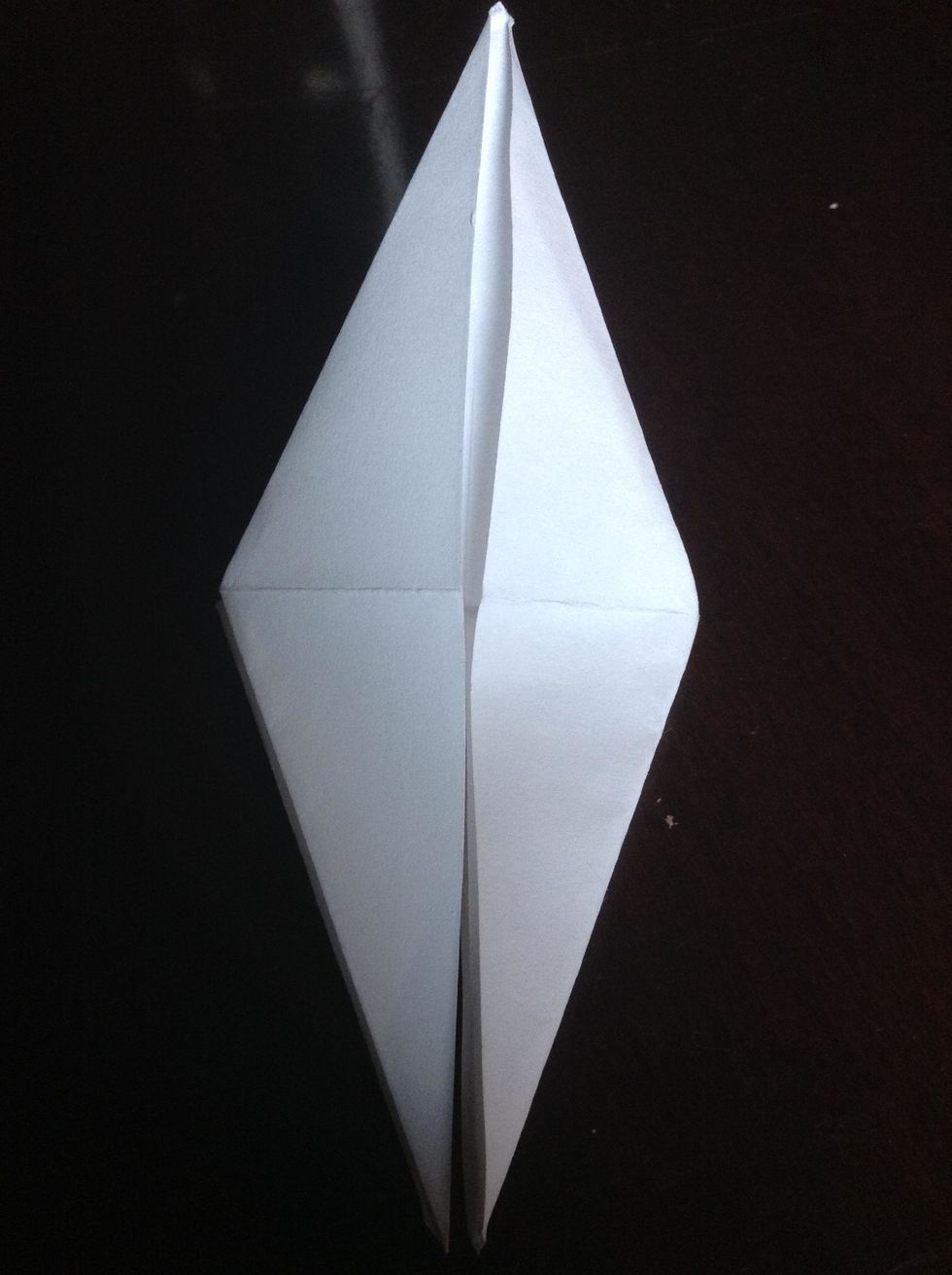 Step Twelve: Do that to both sides (front and back) and your paper should now look like this.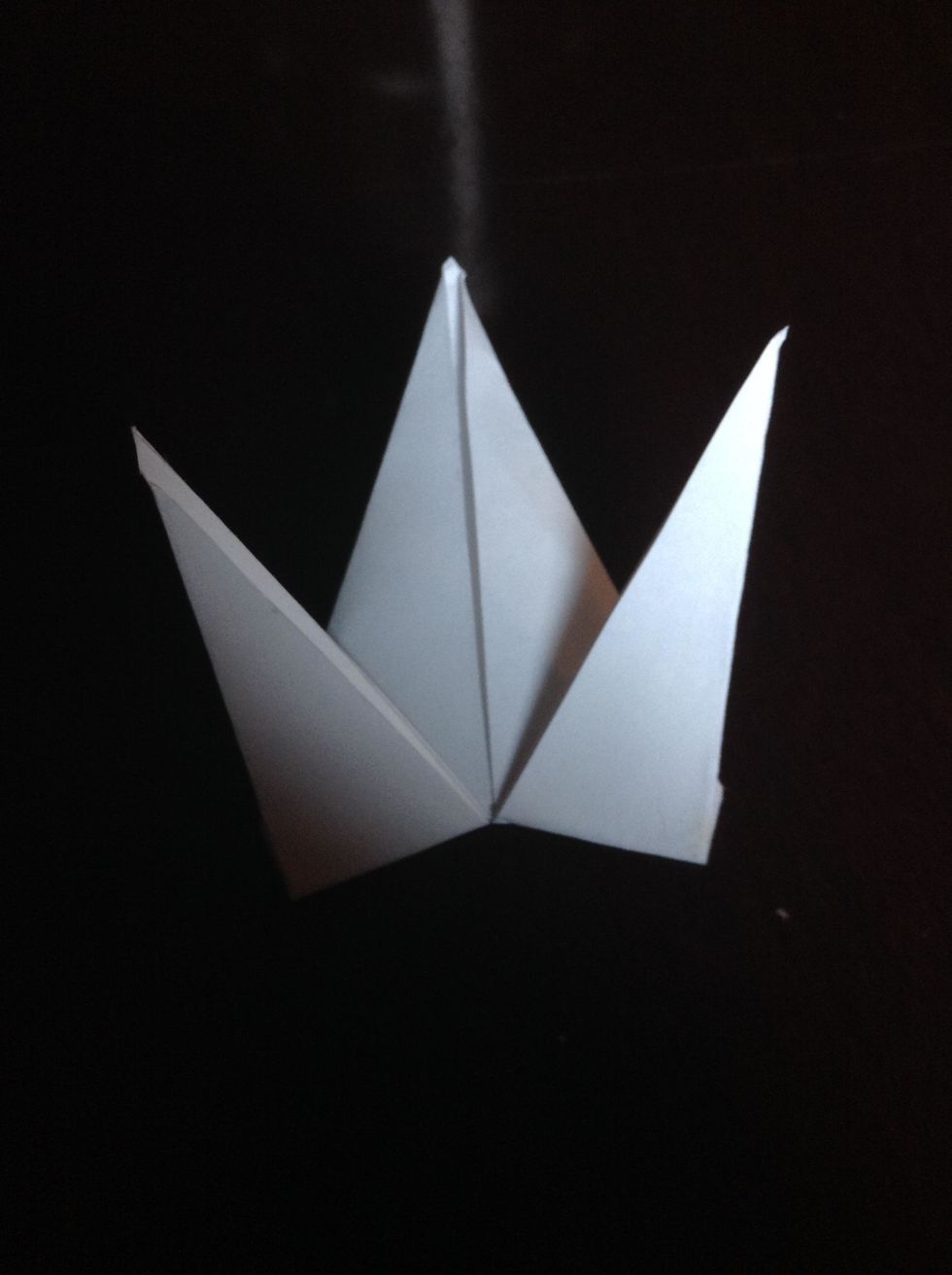 Step Thirteen: Fold both sides up at an angle, then unfold.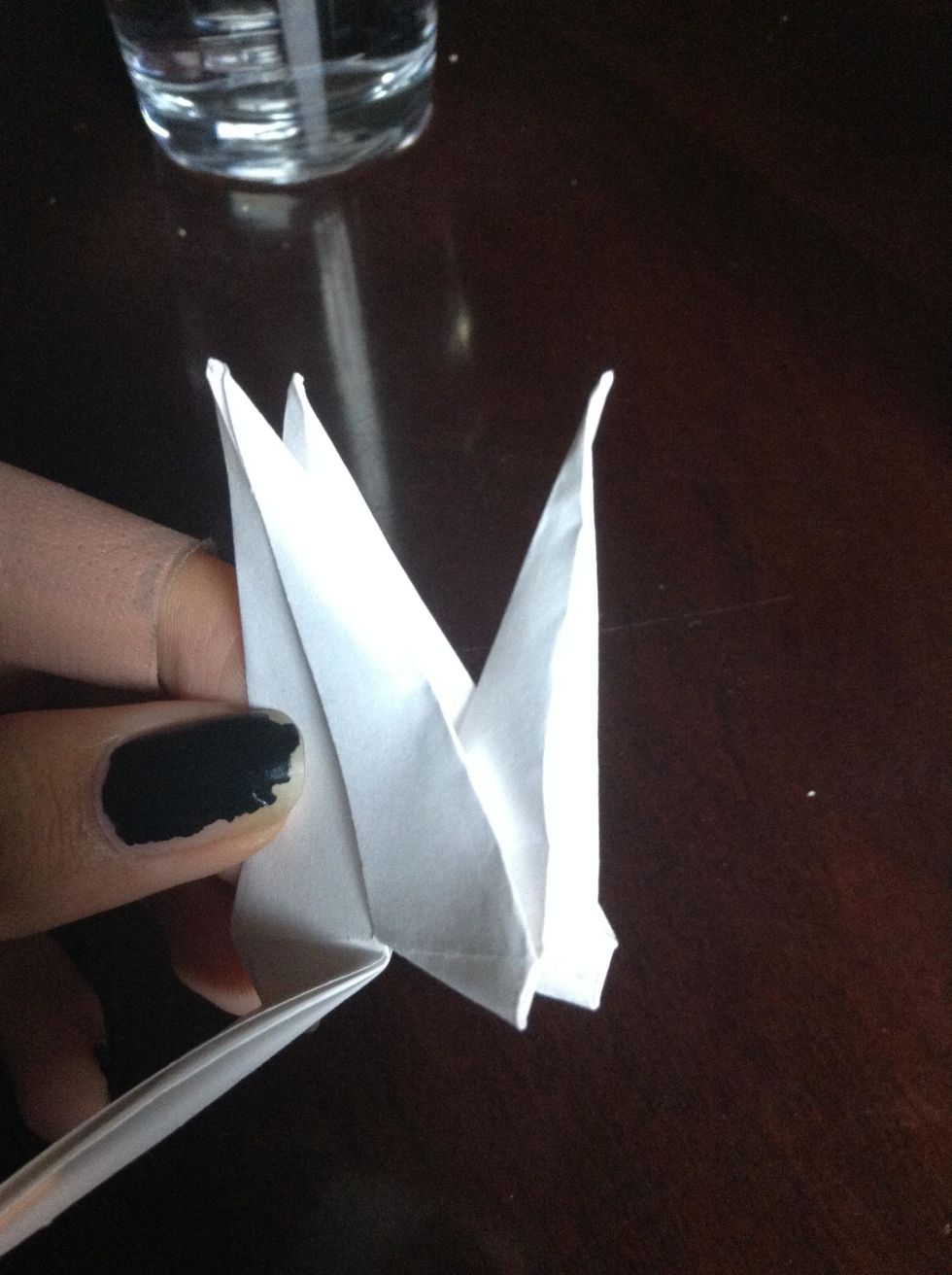 Step Fourteen: Fold both sides into the body of the crane. *Please excuse my ugly nails!*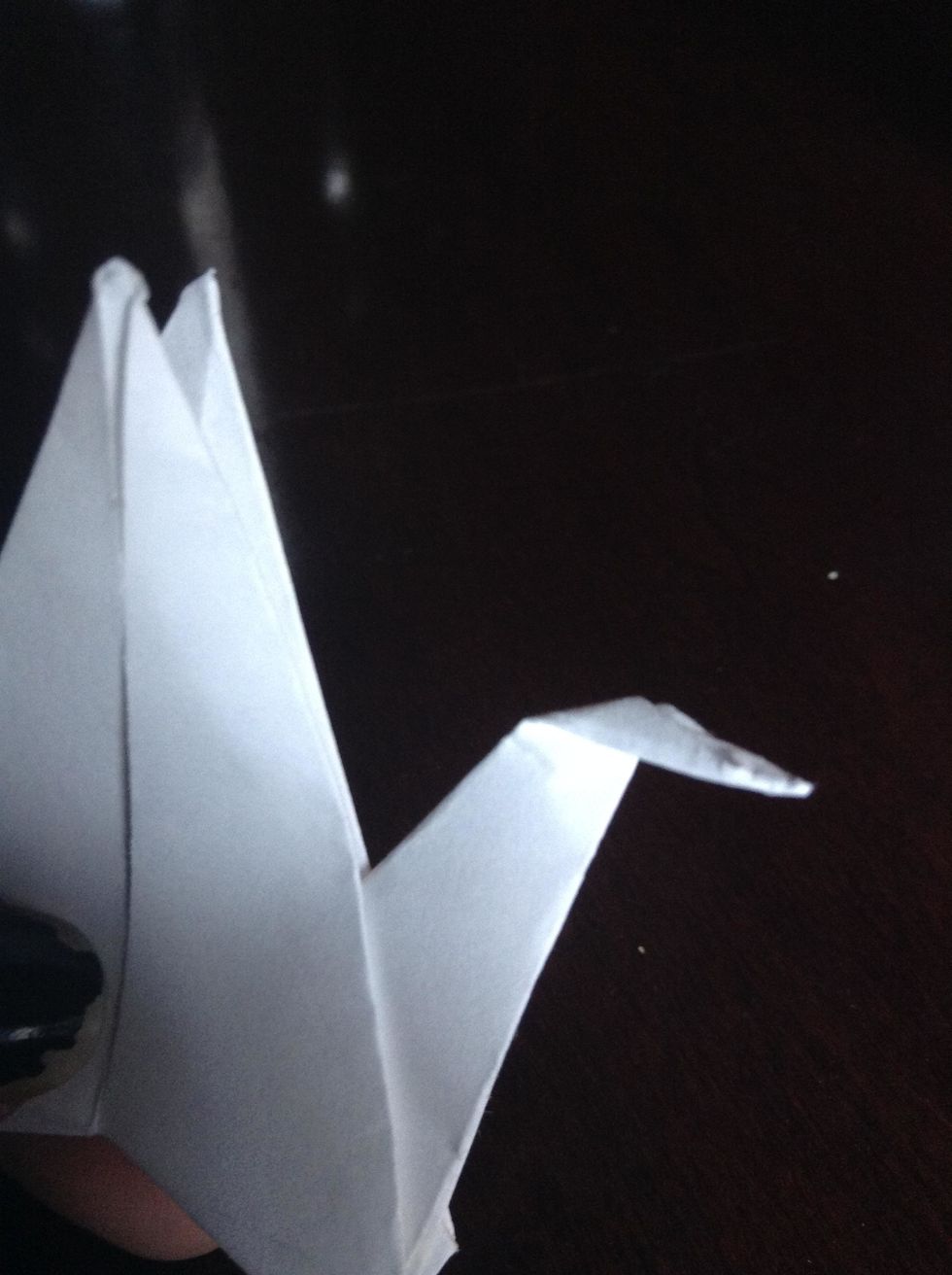 Step Fifteen: Fold one of the corners that you made in step fourteen. Unfold it, then tuck it into itself to make a head.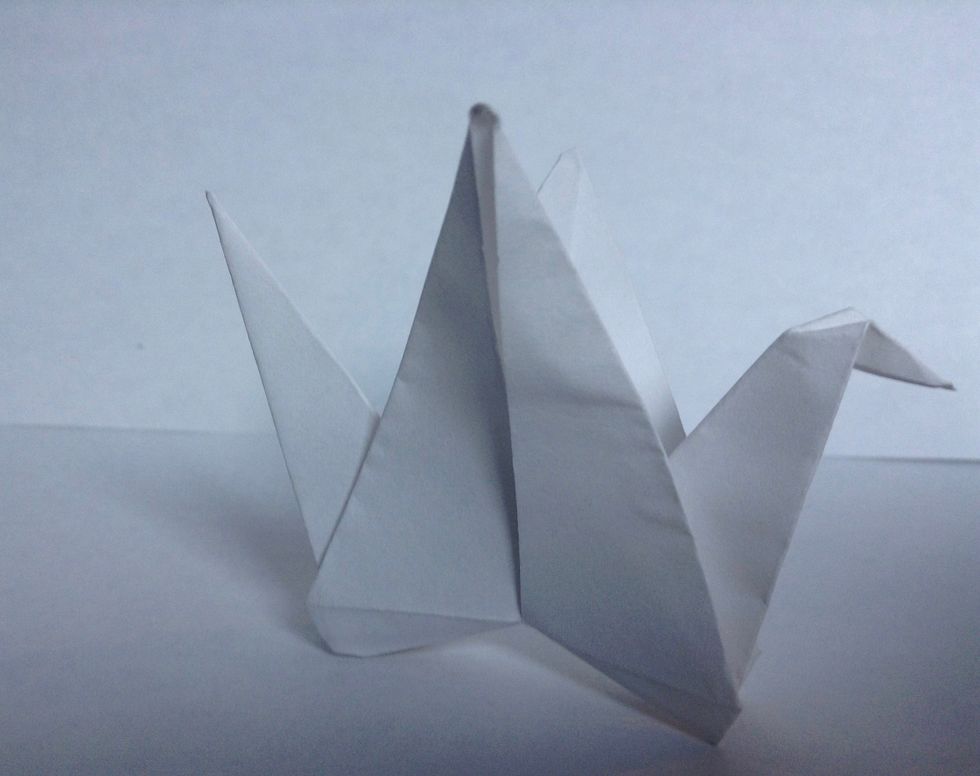 You have now completed your origami crane!