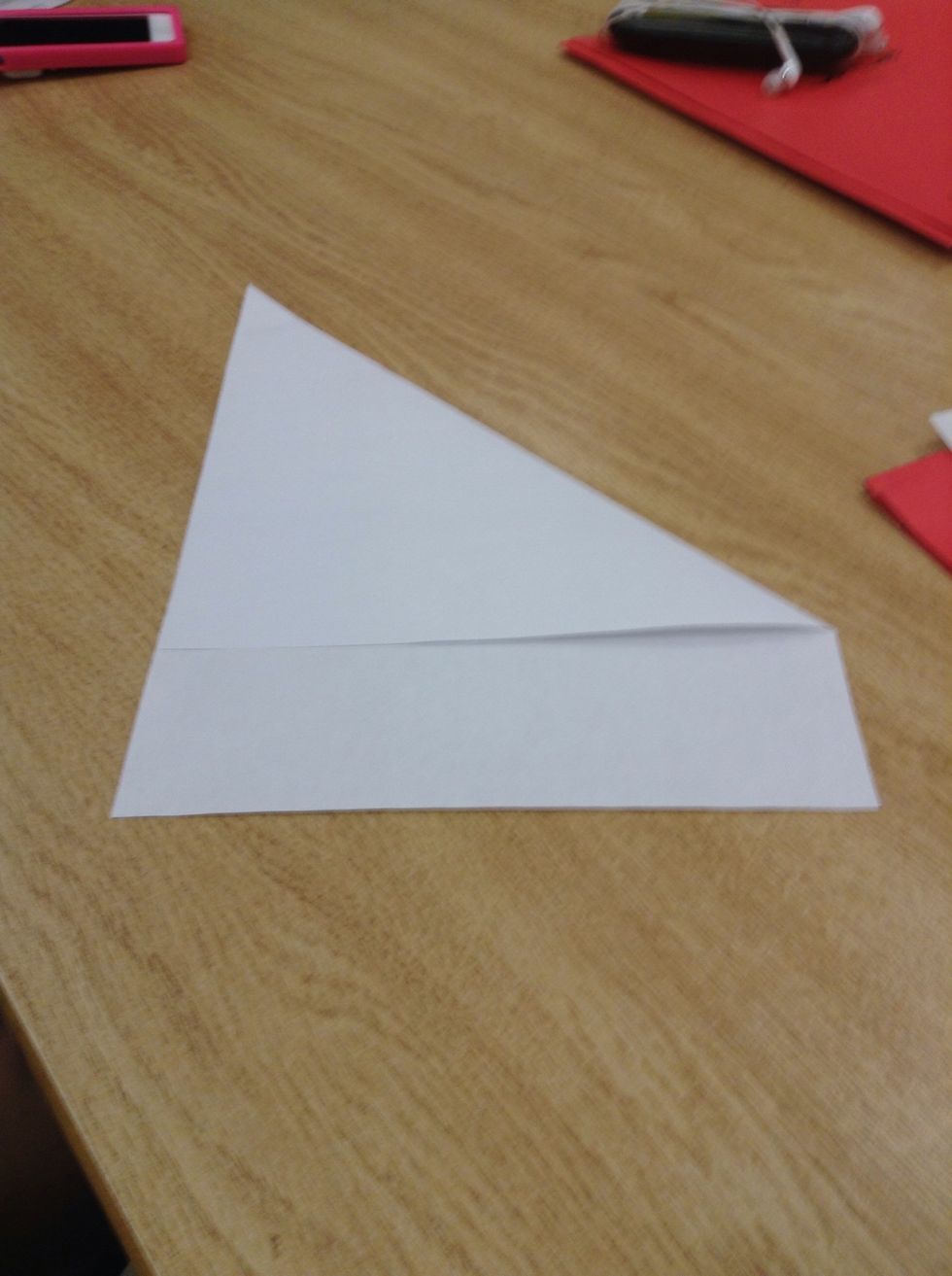 Fold the rectangular paper to make a square.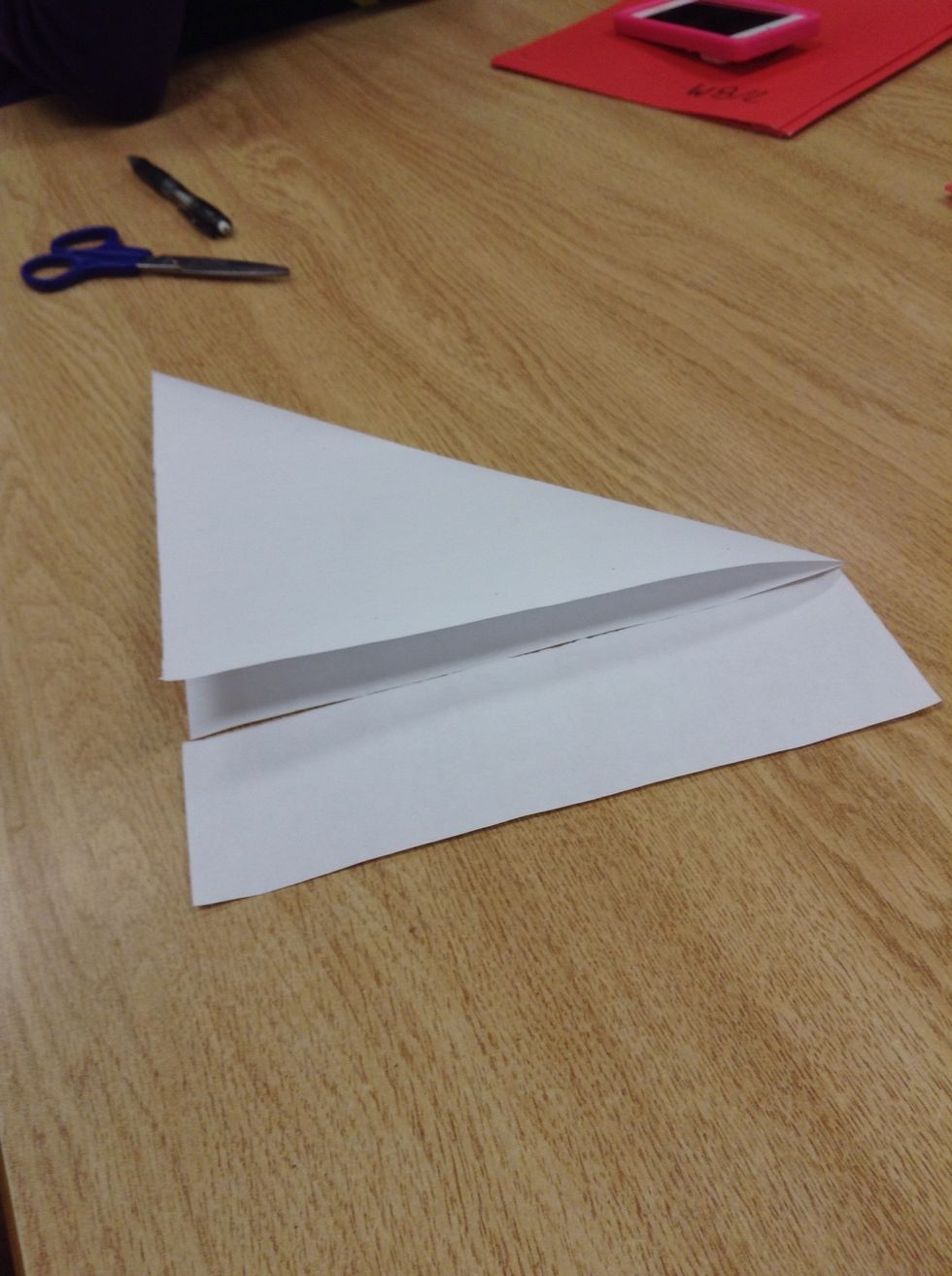 Cut off the excess paper as shown.
Open up the square paper and then make four squares on that paper.As shown.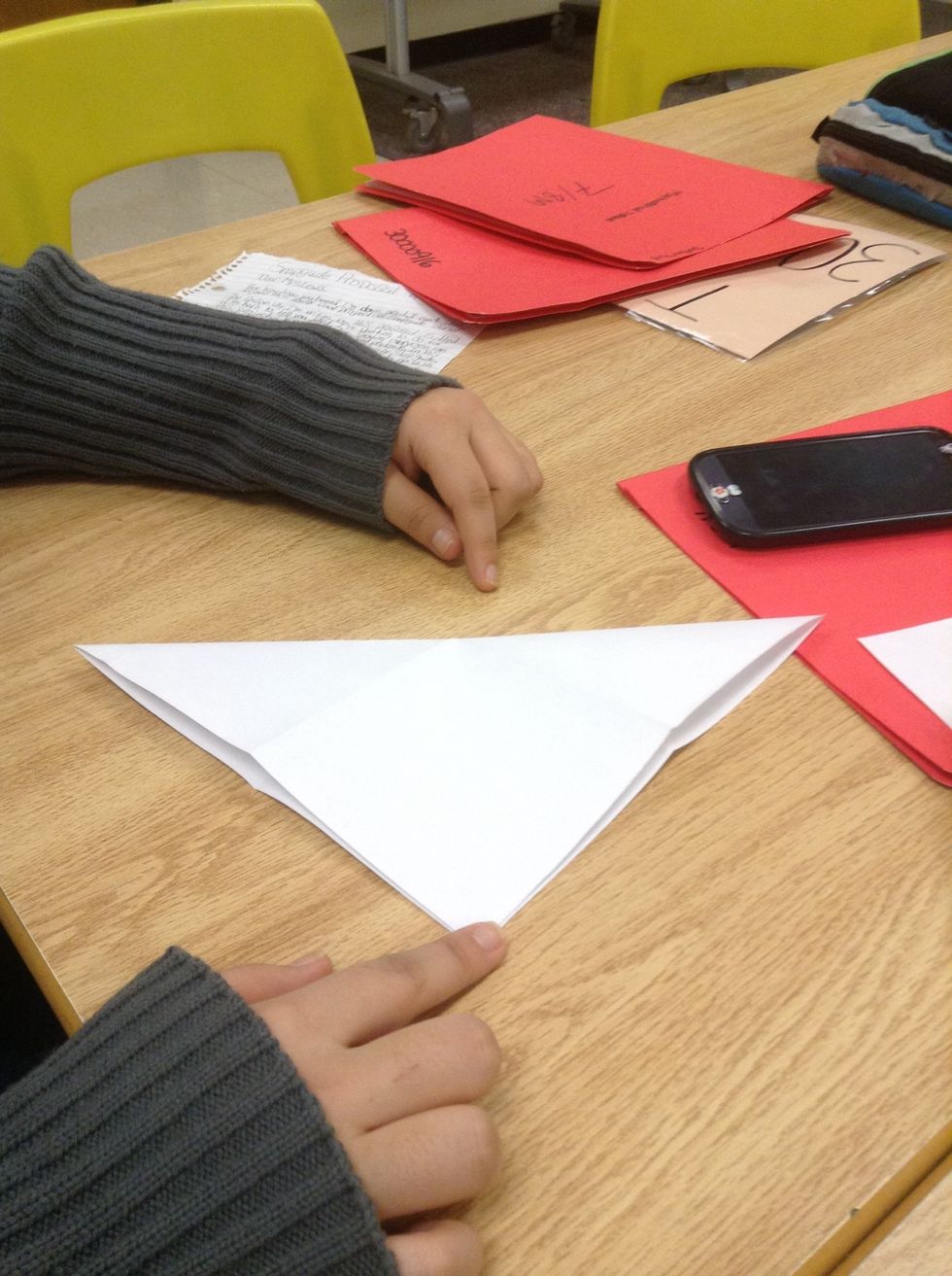 Fold the paper to make that triangle shape and crease it.Put the tip facing at you.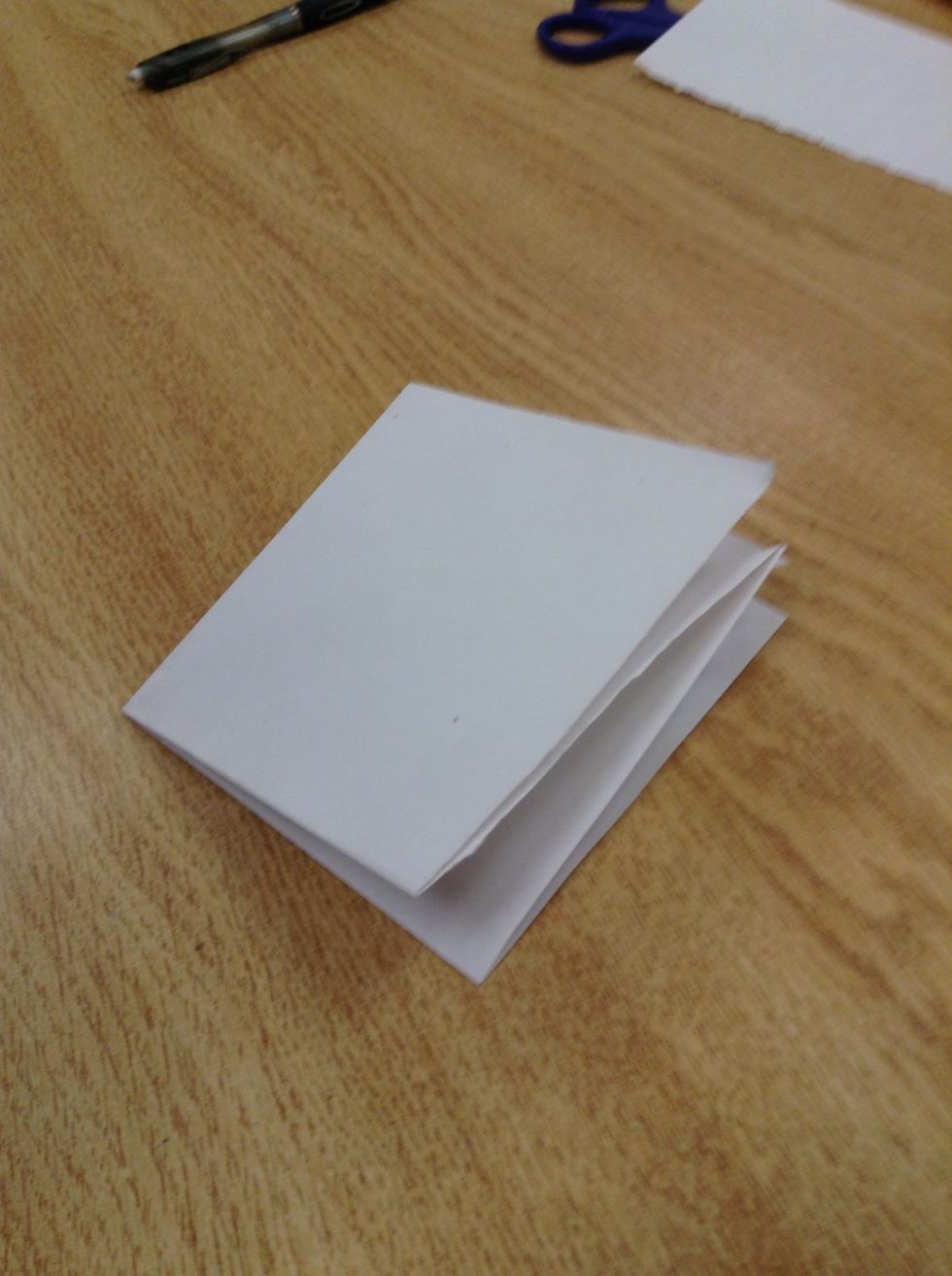 It should be this slinky looking thingy.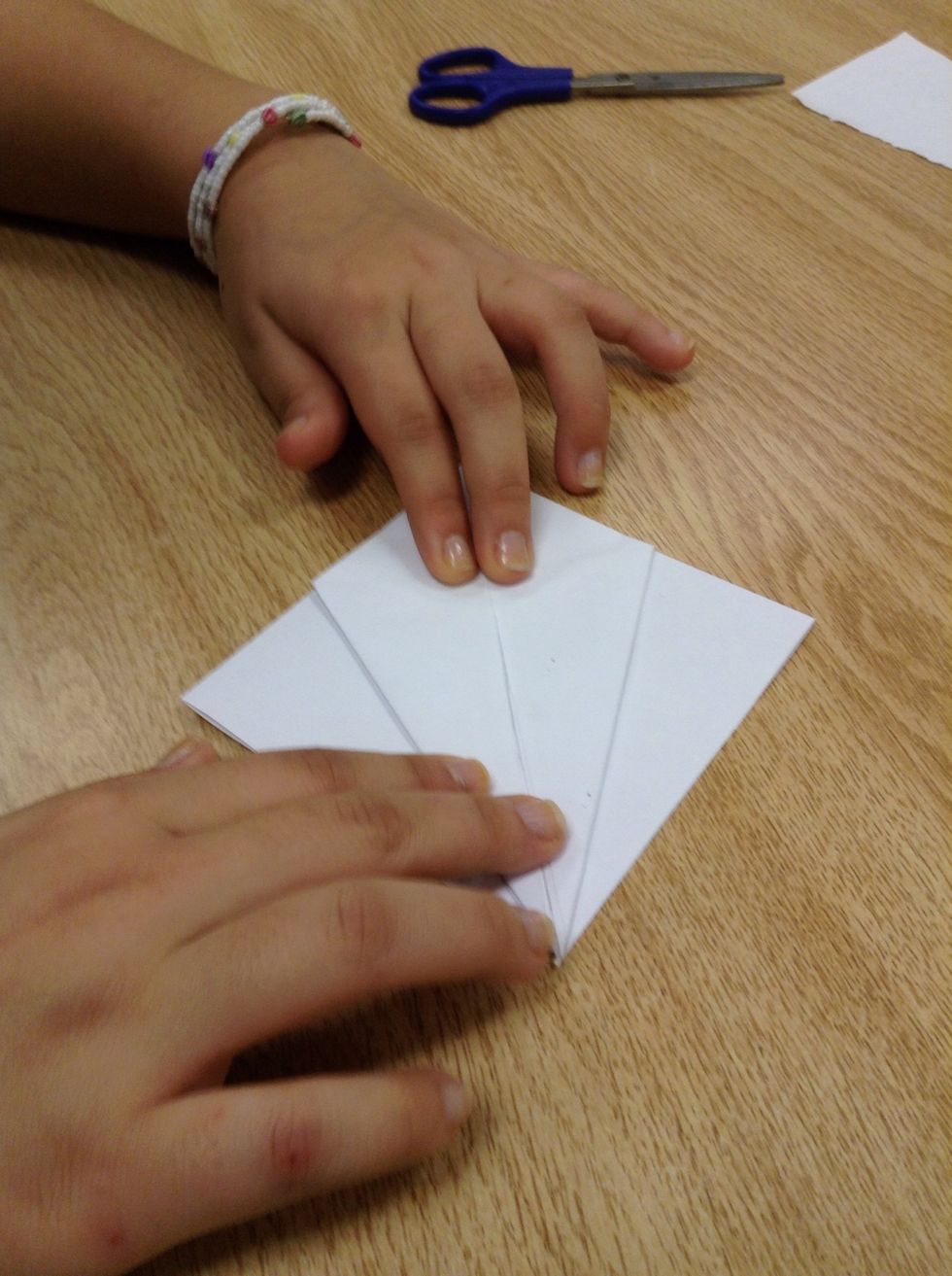 Fold two of the corners that are diagonally across from each other and it should end up looking like a airplane on top of paper.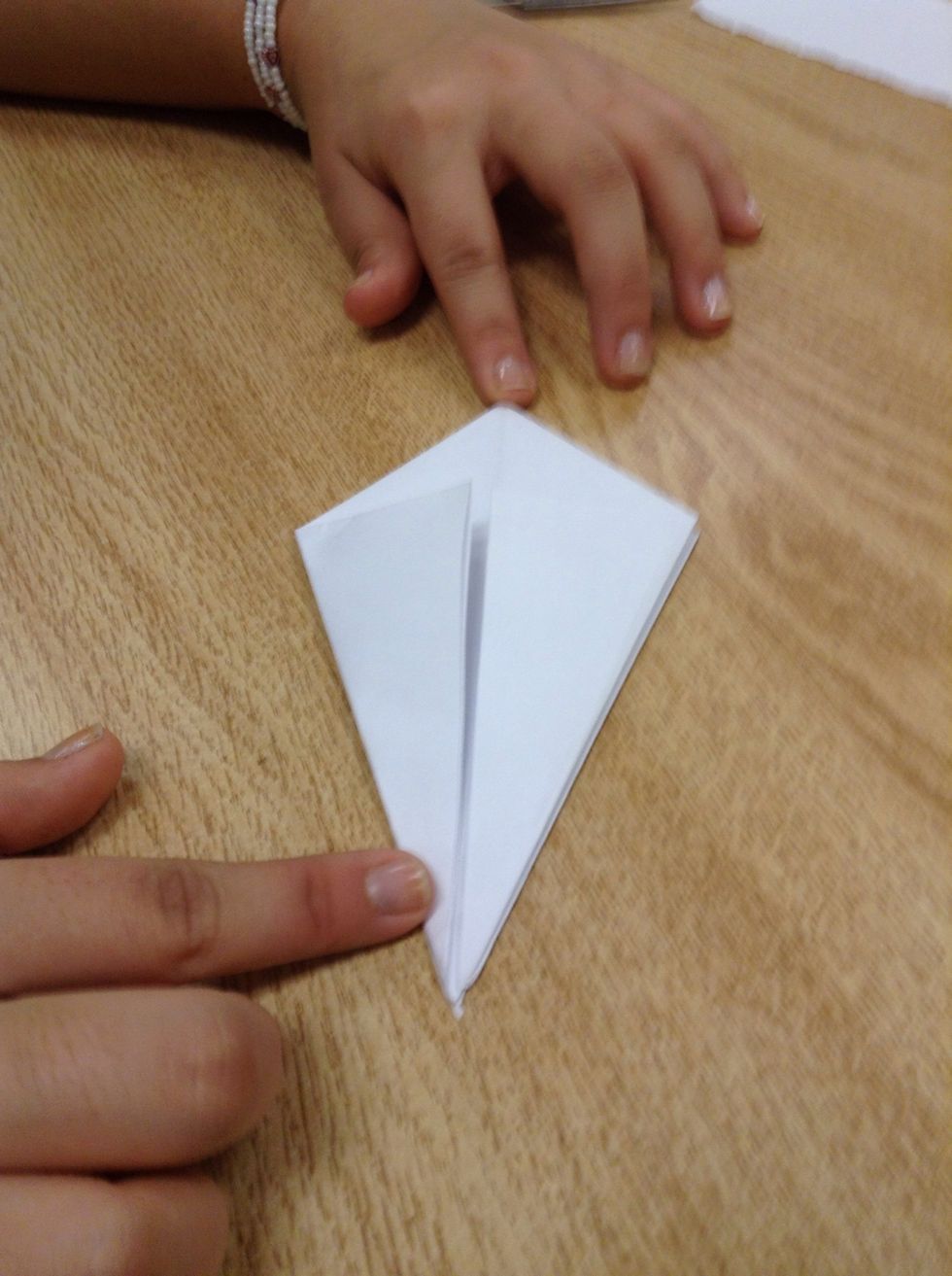 From step7 now fold the triangle part that is leftover("above" the paper airplane) and fold it down on to the "airplane".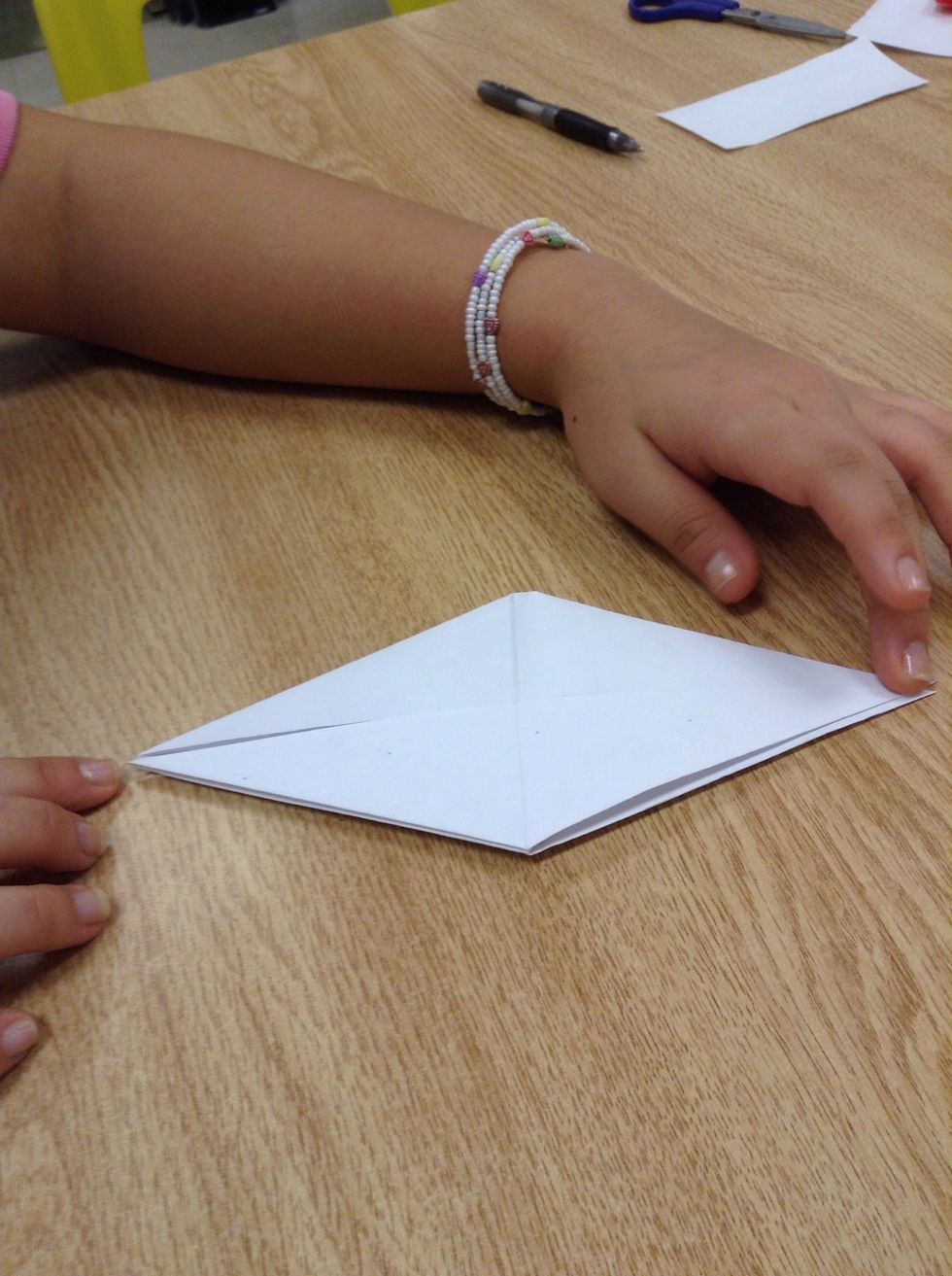 After you folded the creases inside it should be similar looking to a diamond shape.Put the "non-leg" flaps over the "leg" flaps.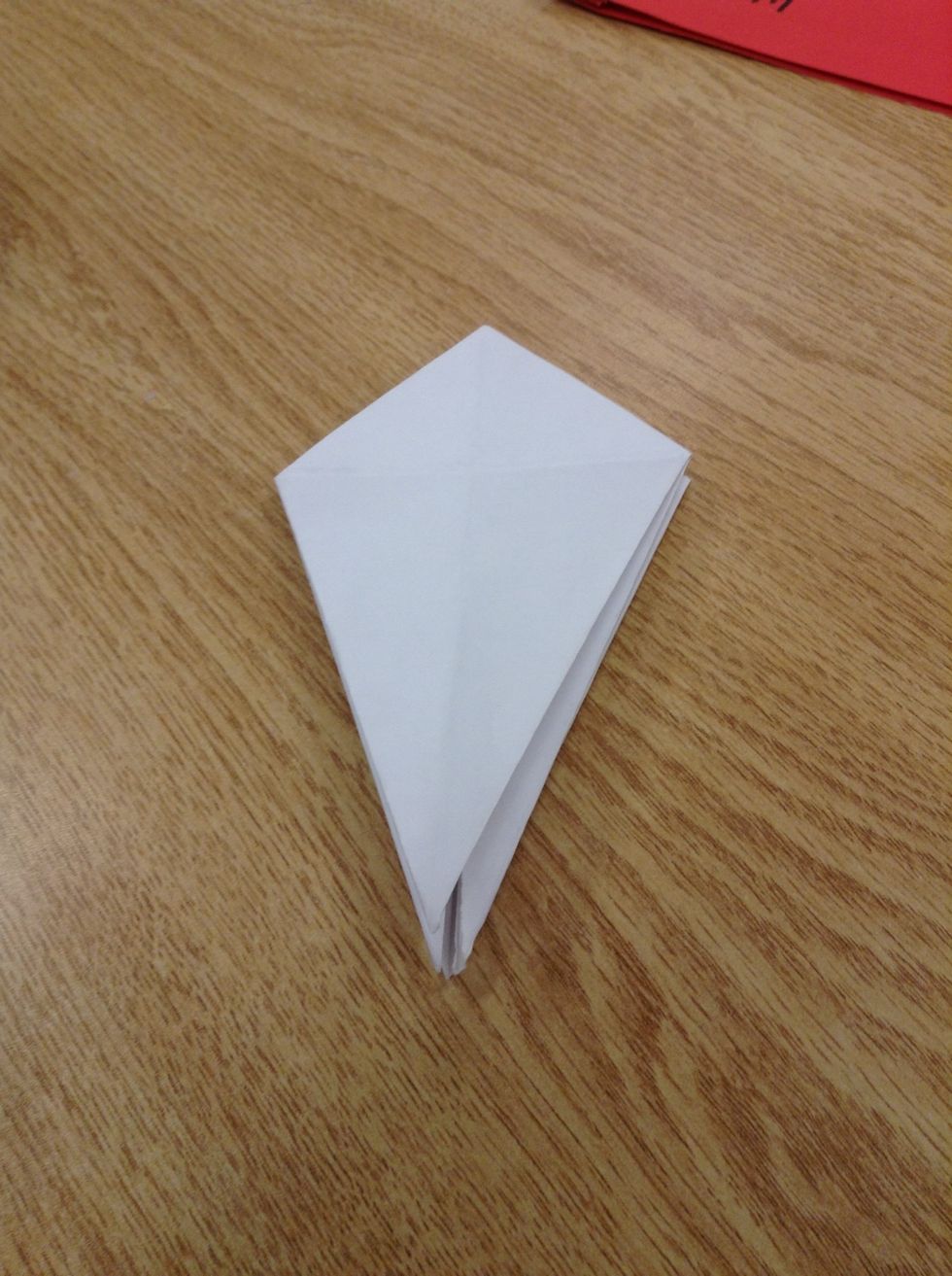 After step 10 it should look like this.
Finished product.