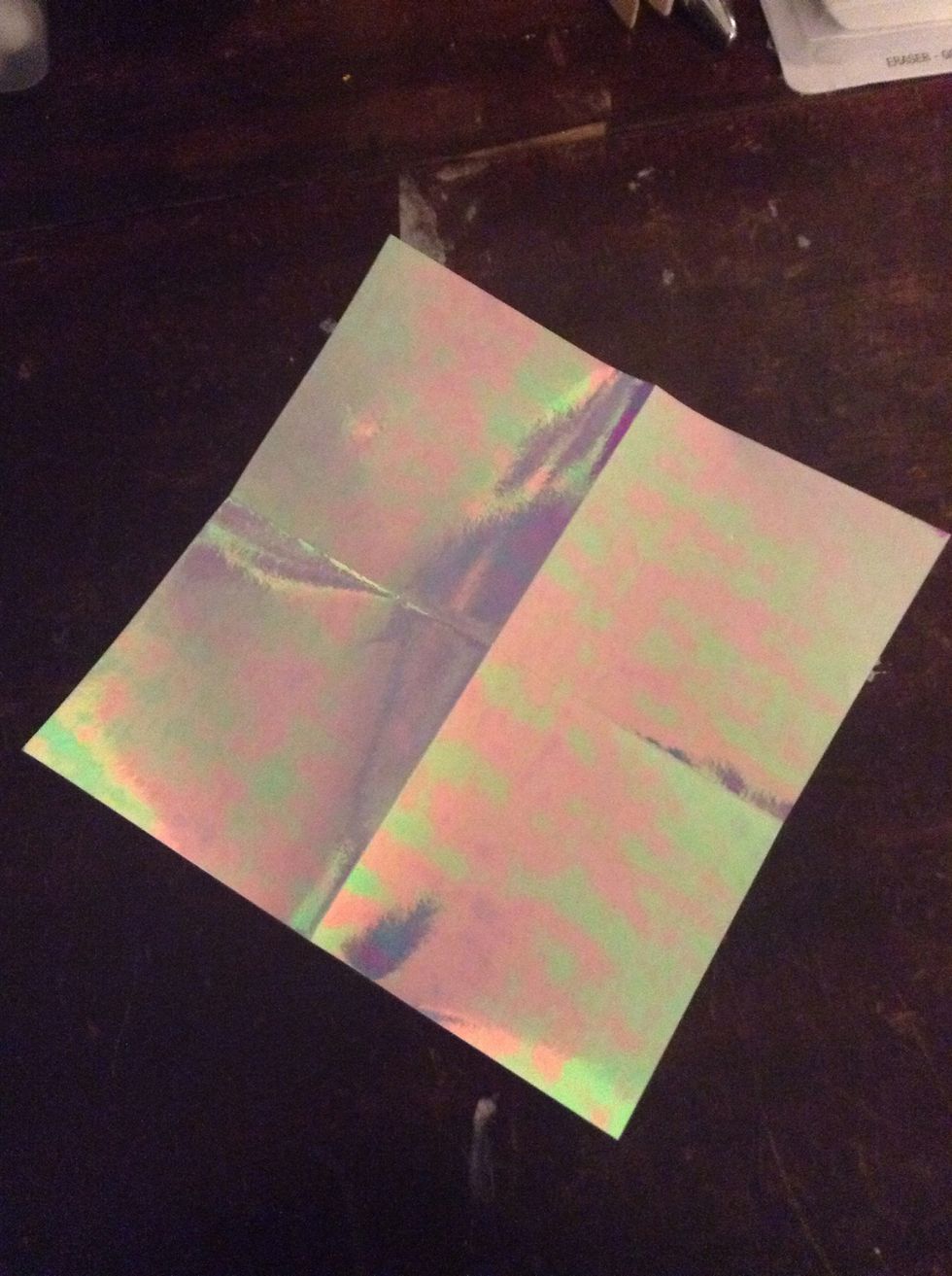 Okay so I have origami paper. Fold it into fourths. (If you don't have origami paper, you can make a square from regular paper.)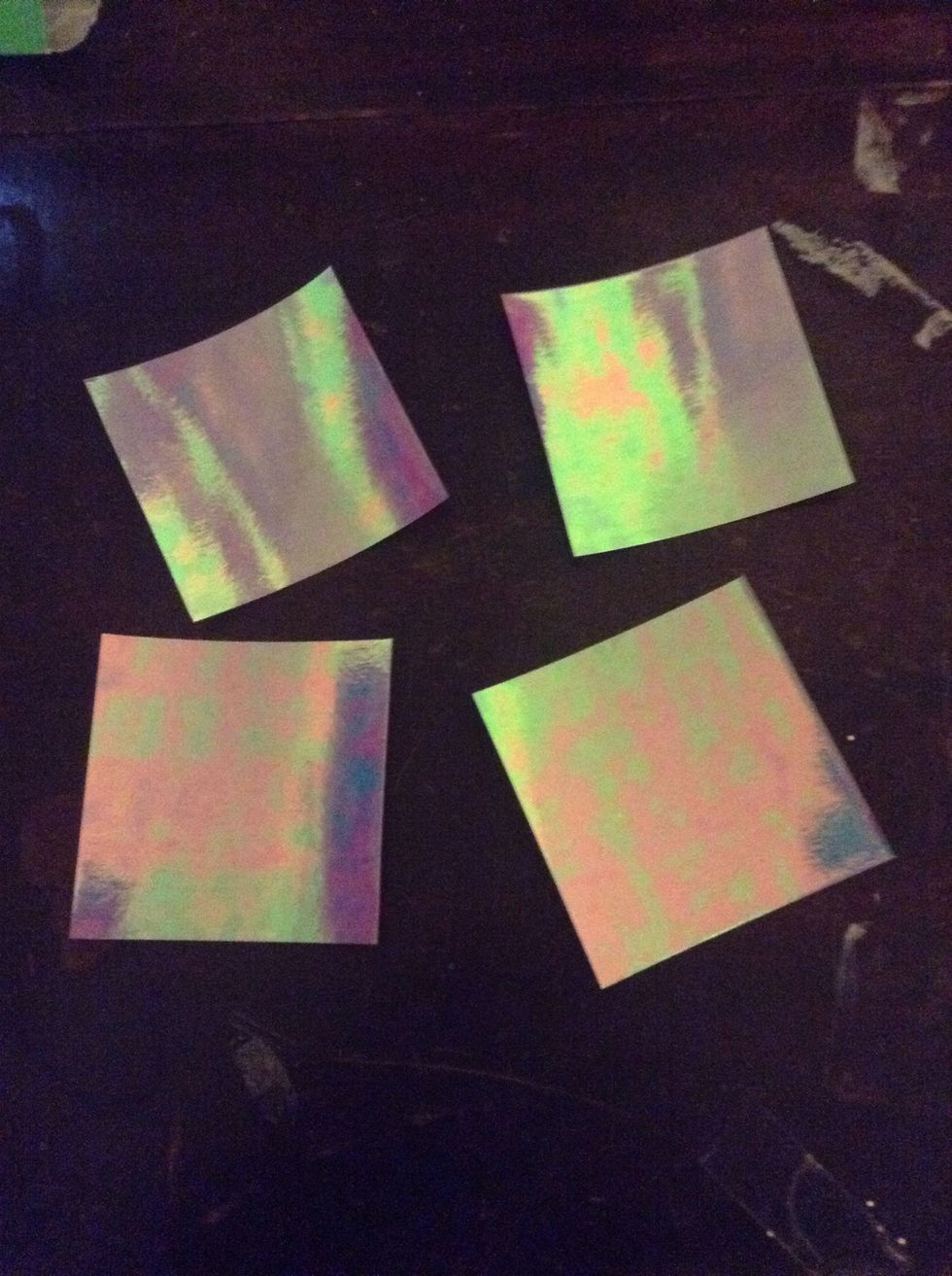 Four little squares. Mine are about 3 by 3 inches.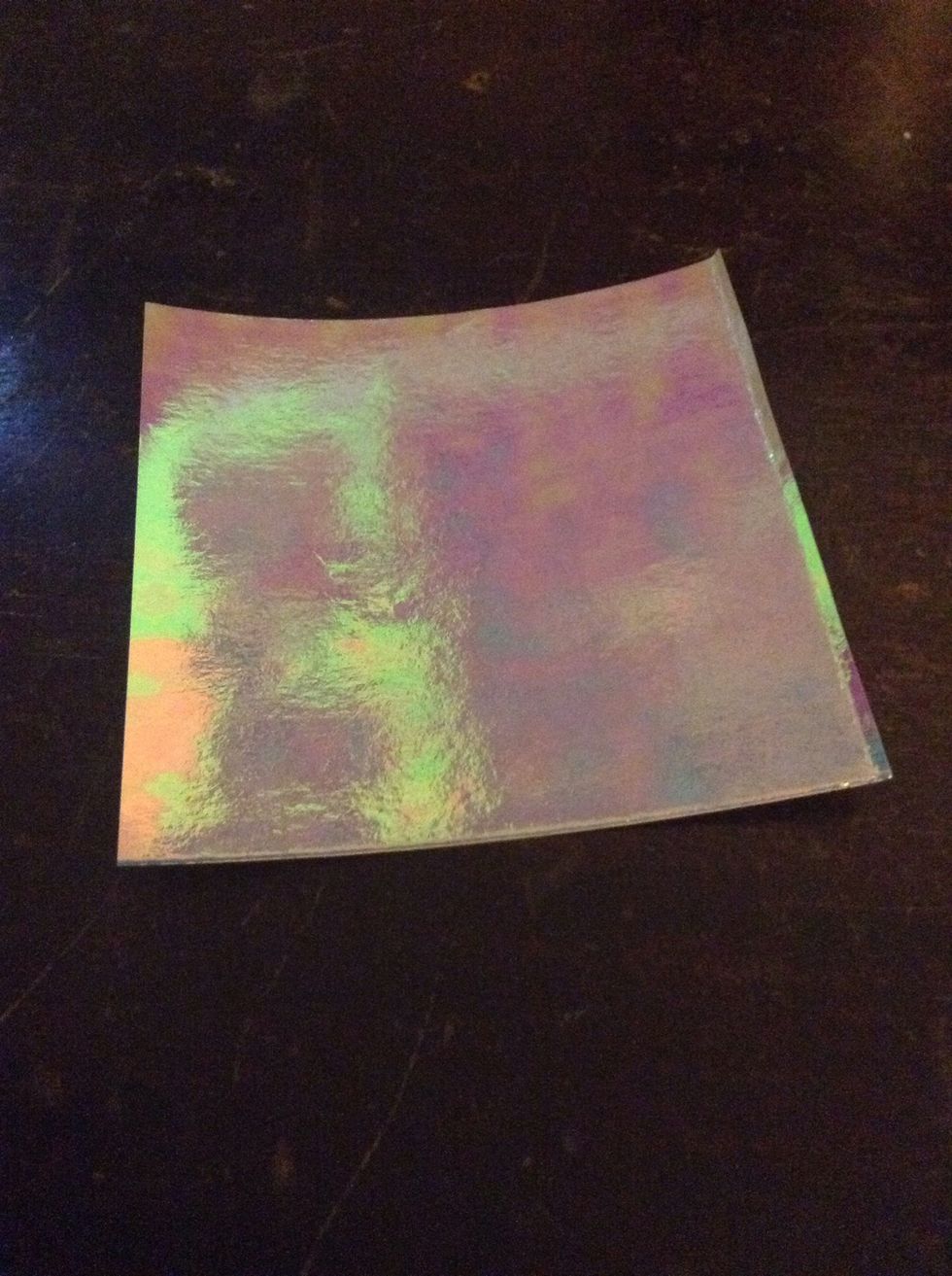 Take one of the squares.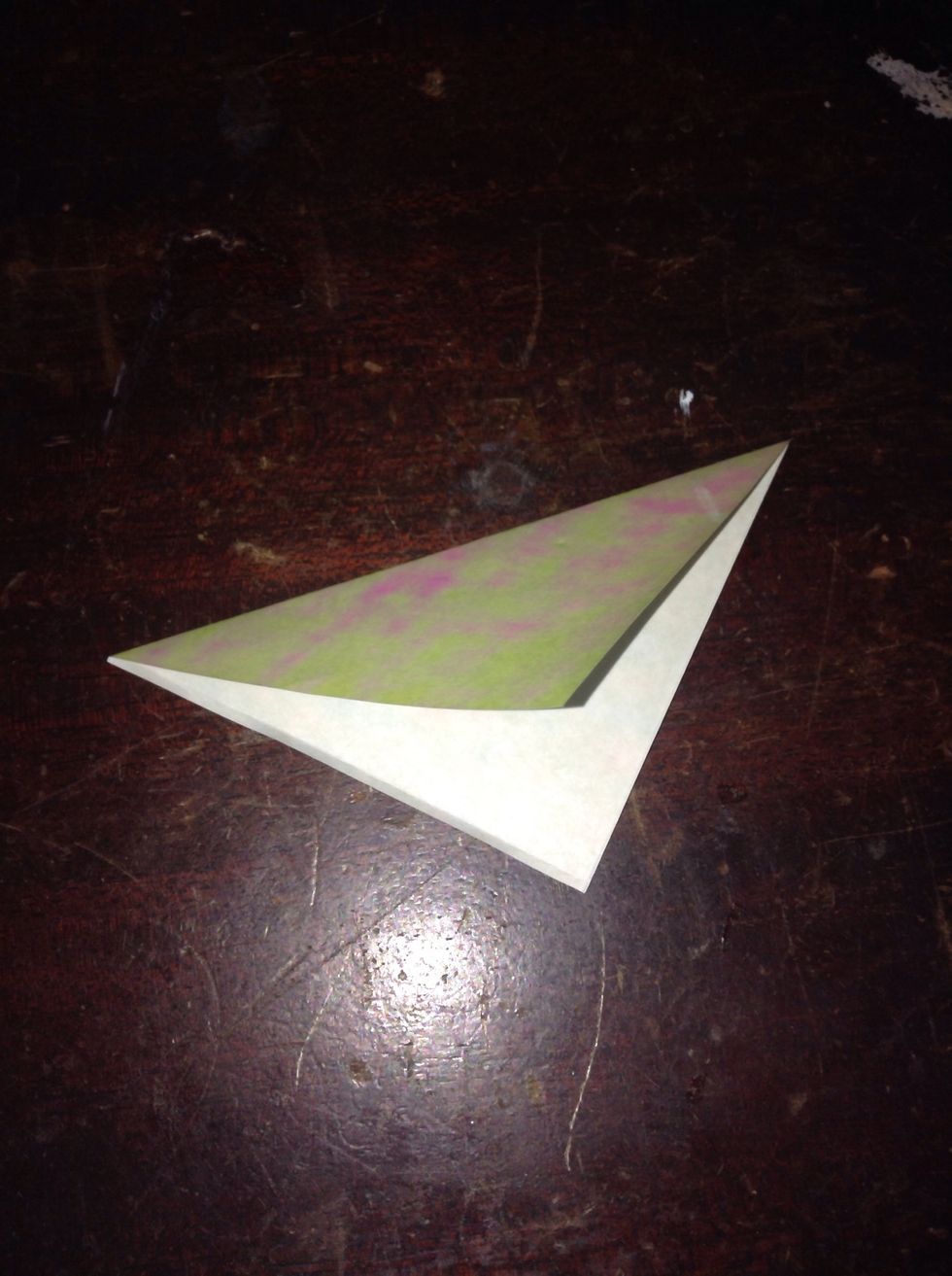 Fold it diagonally.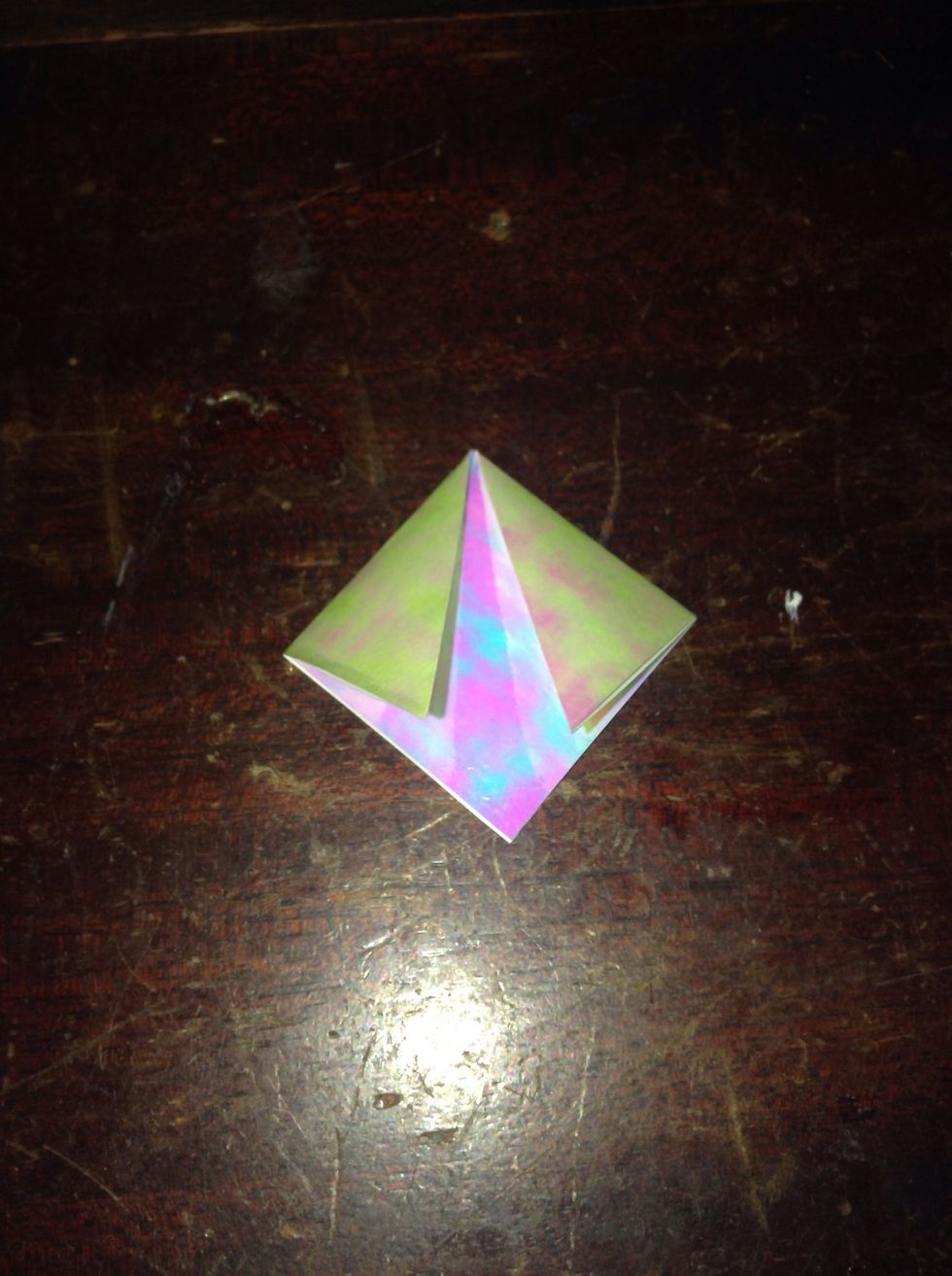 Fold the two edges to the open point.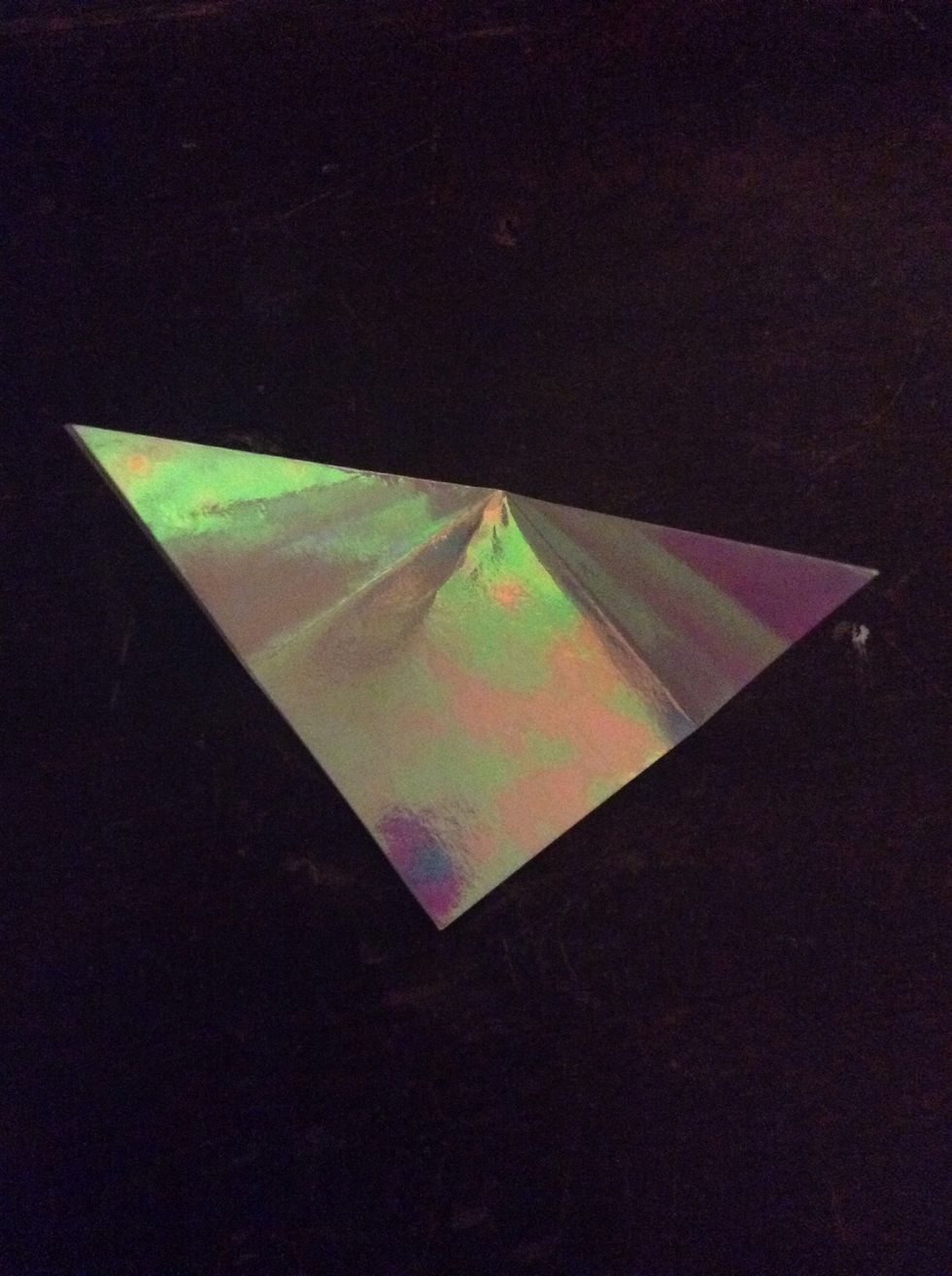 Then unfold them.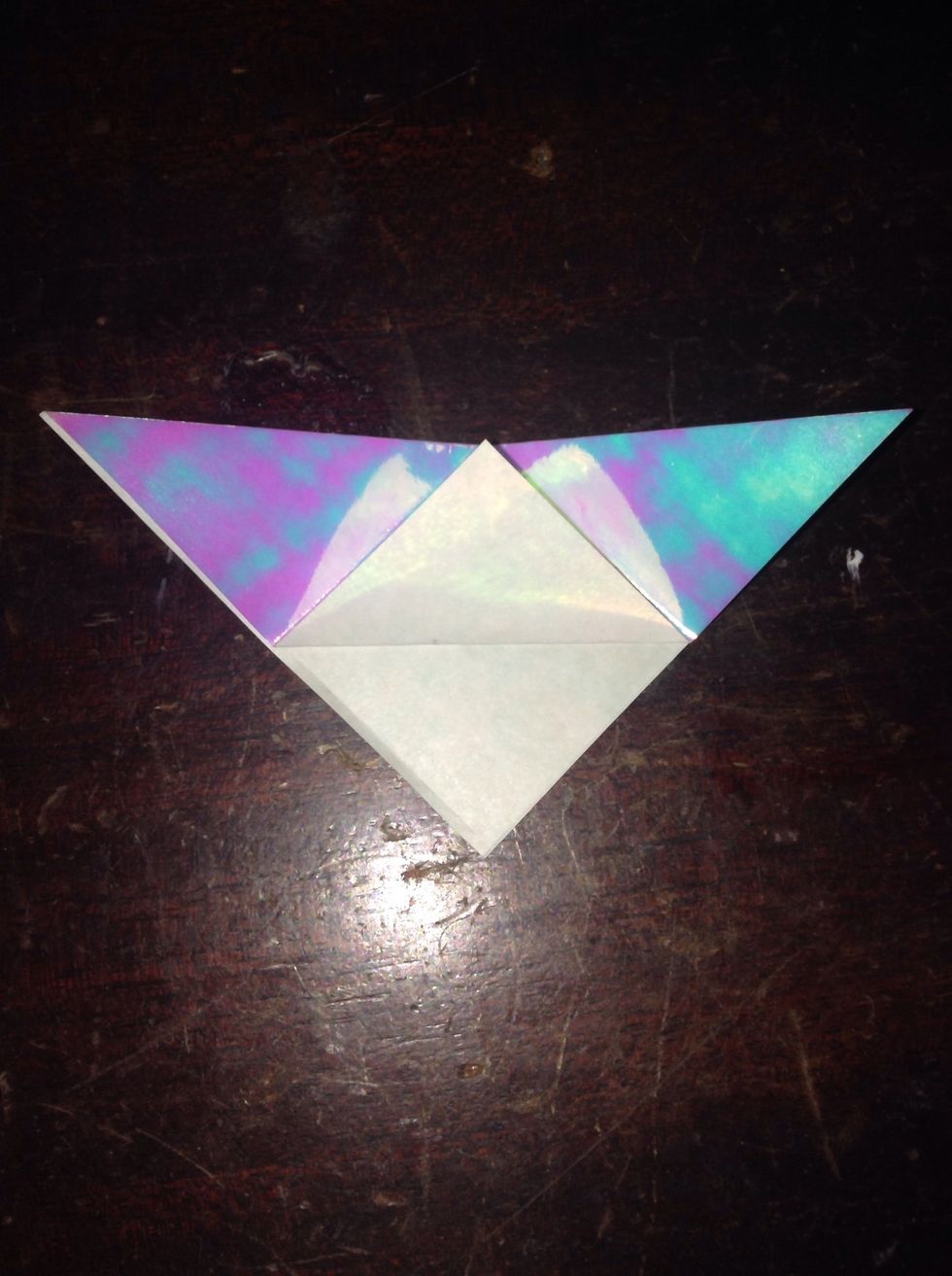 Take the point and fold it up.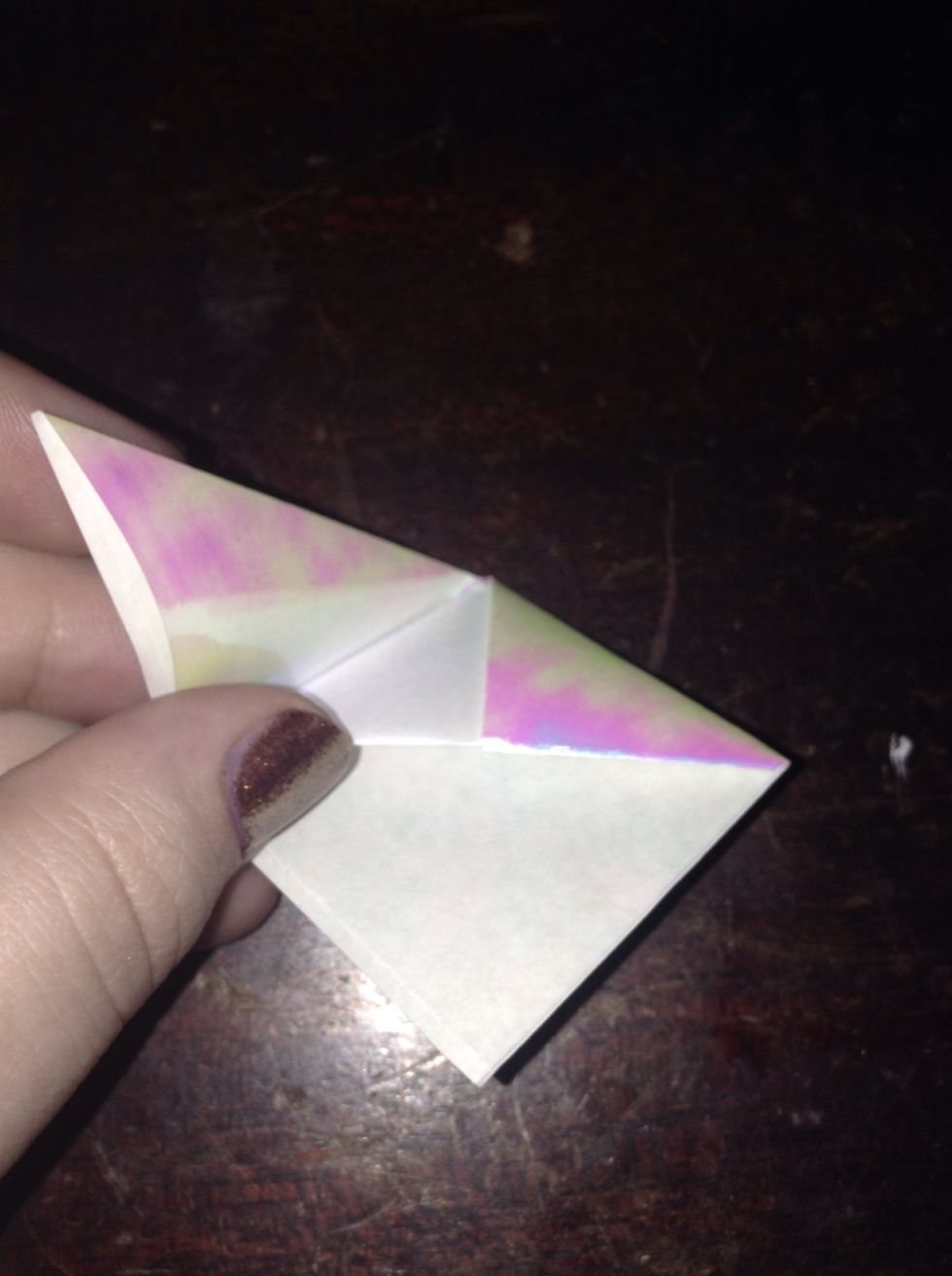 Then tuck corner underneath the last fold.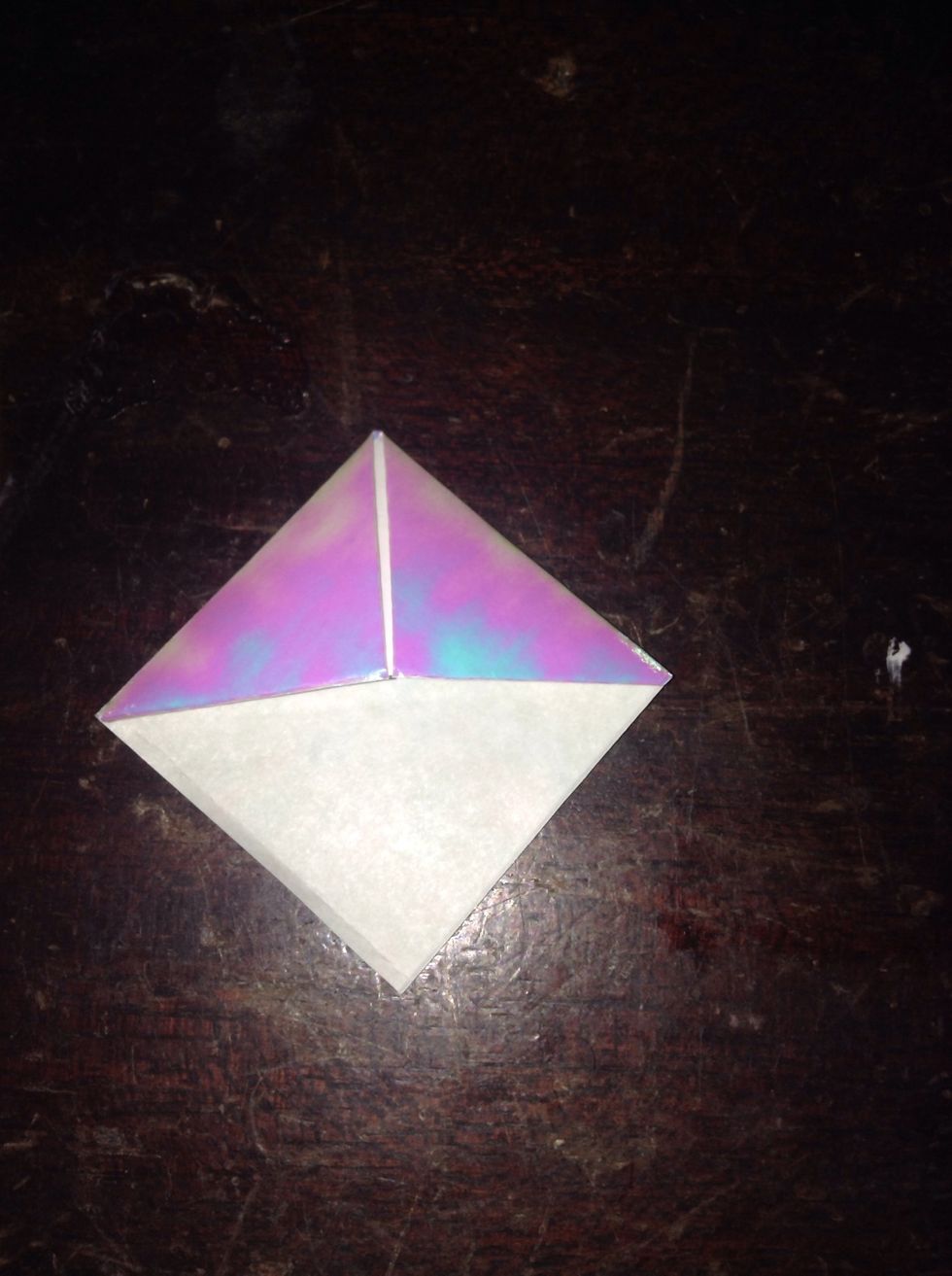 Then tuck the other in. And you're done.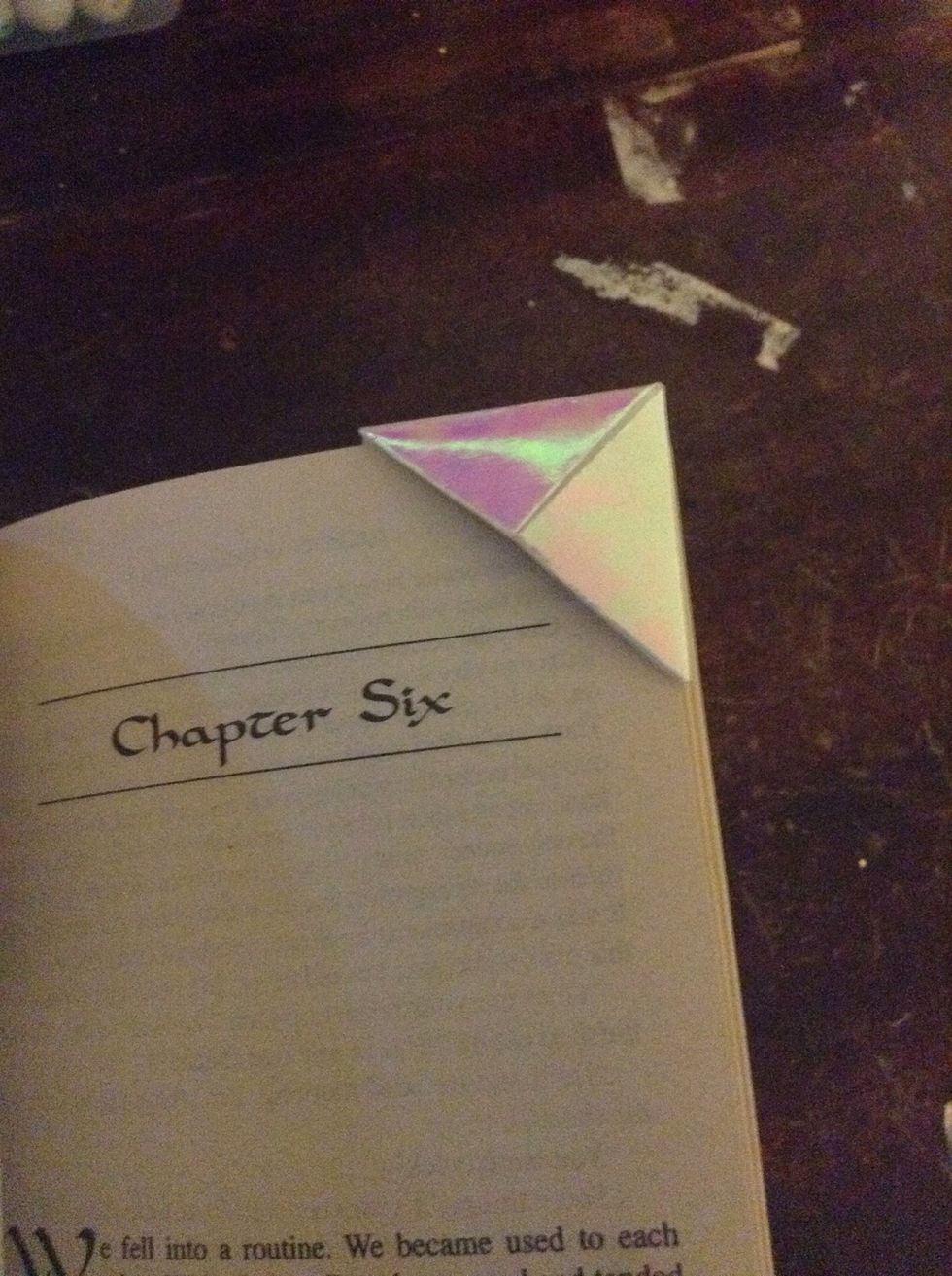 Then you can use it as a bookmark.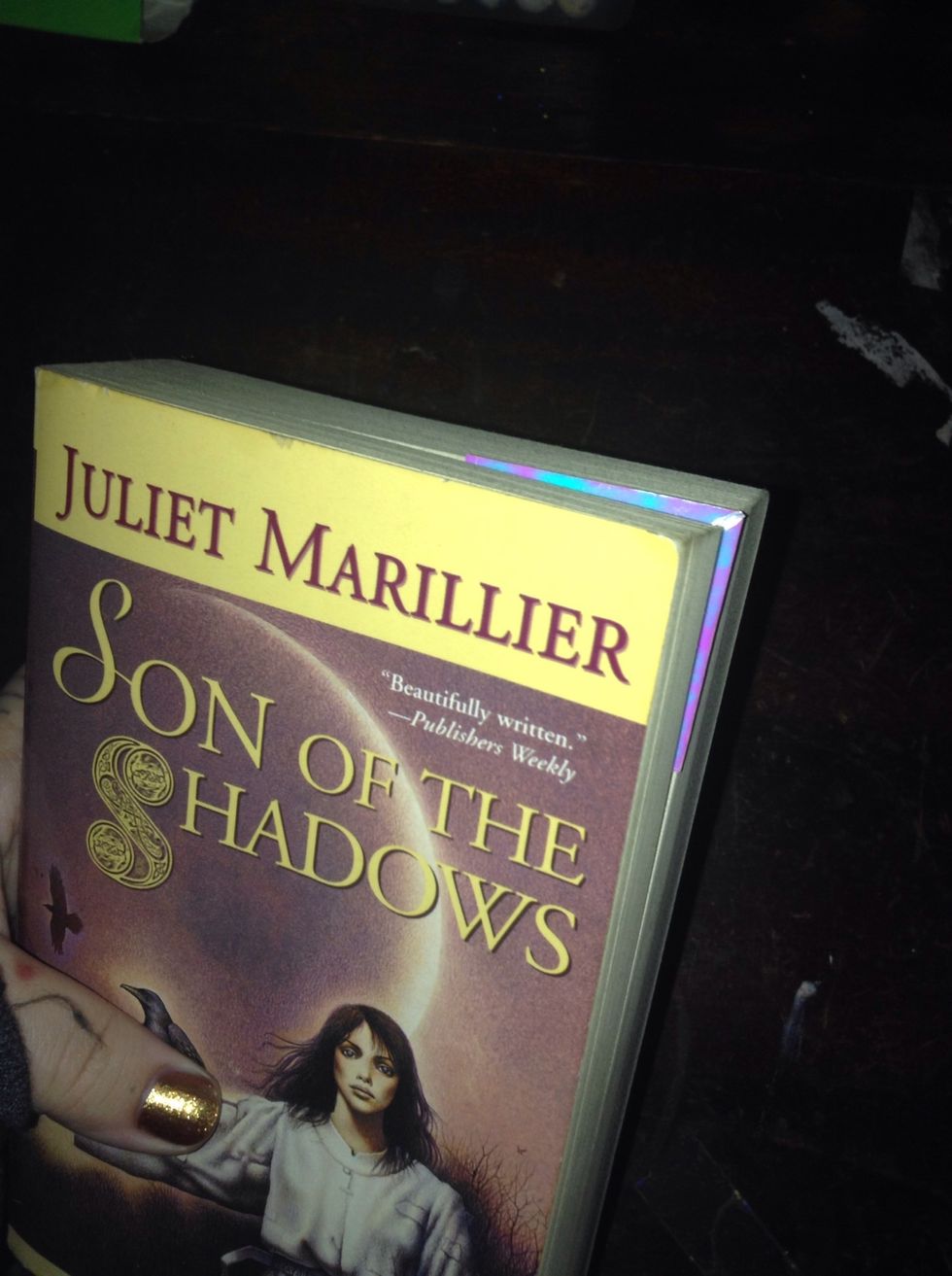 Bam.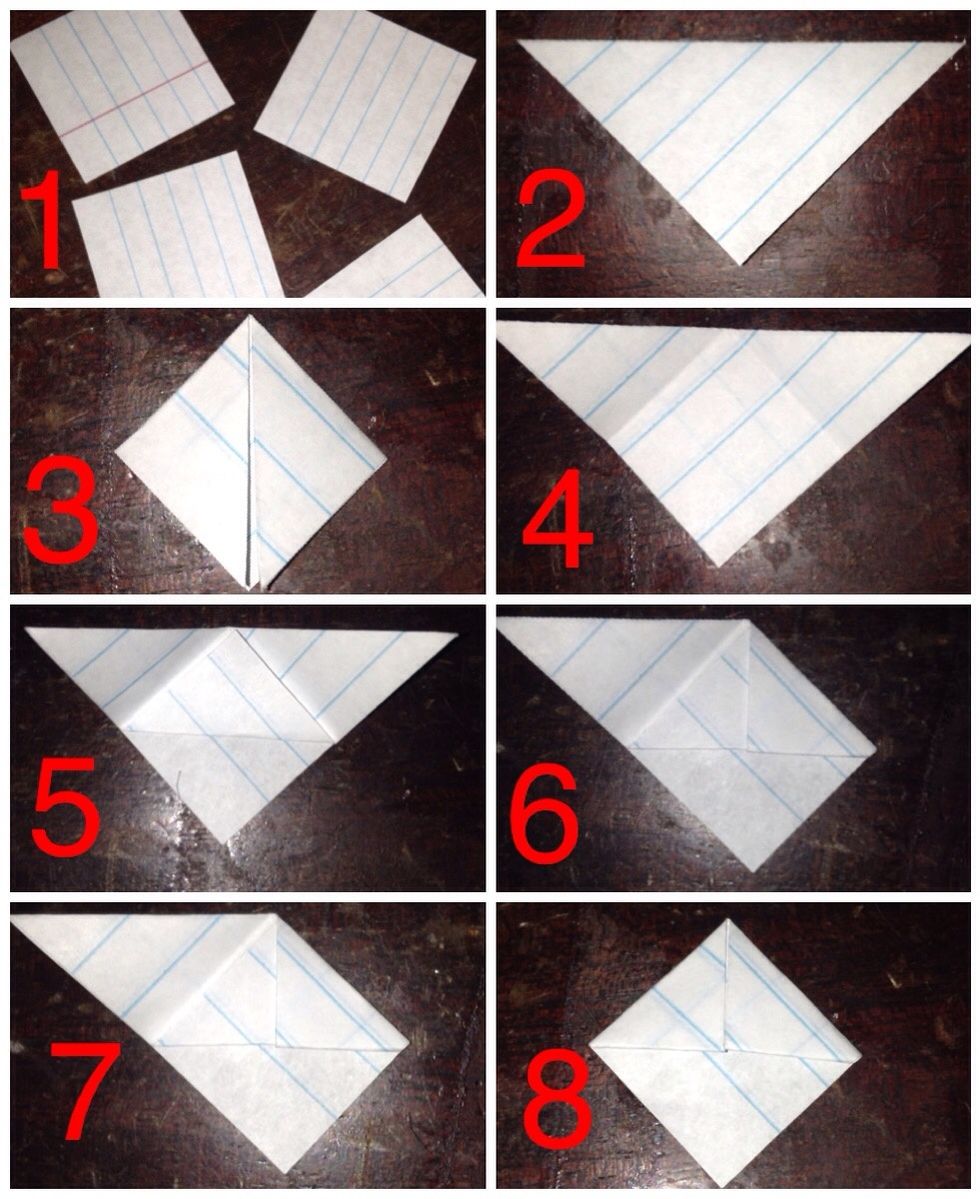 Easy little picture guide. With binder paper.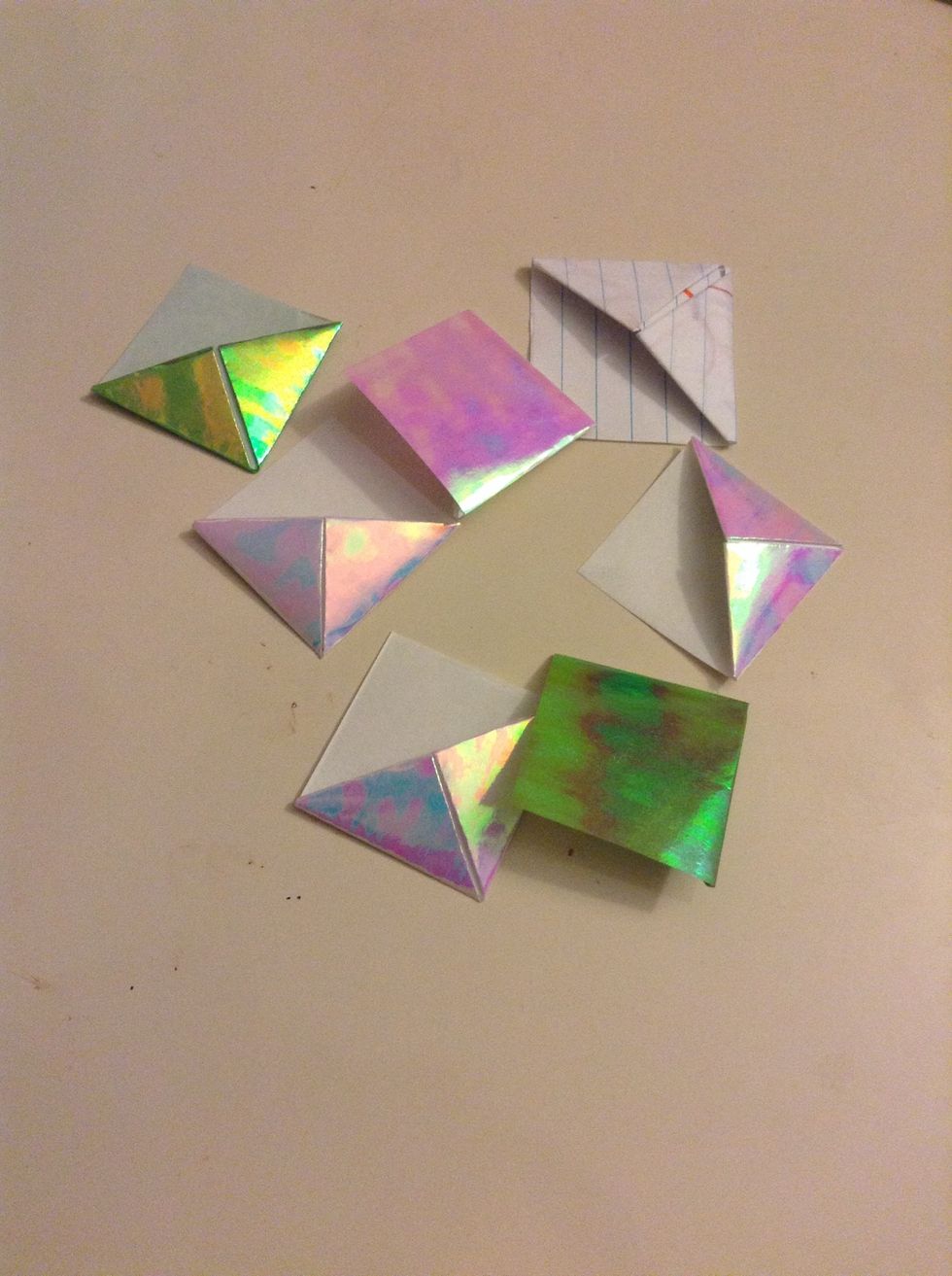 Bookmarks! I have made like a dozen. I don't even need that many. But they're fun to make.