First! Get some tunes playing! I really enjoy making citrus slushies to "Que Onda Guero" by Beck.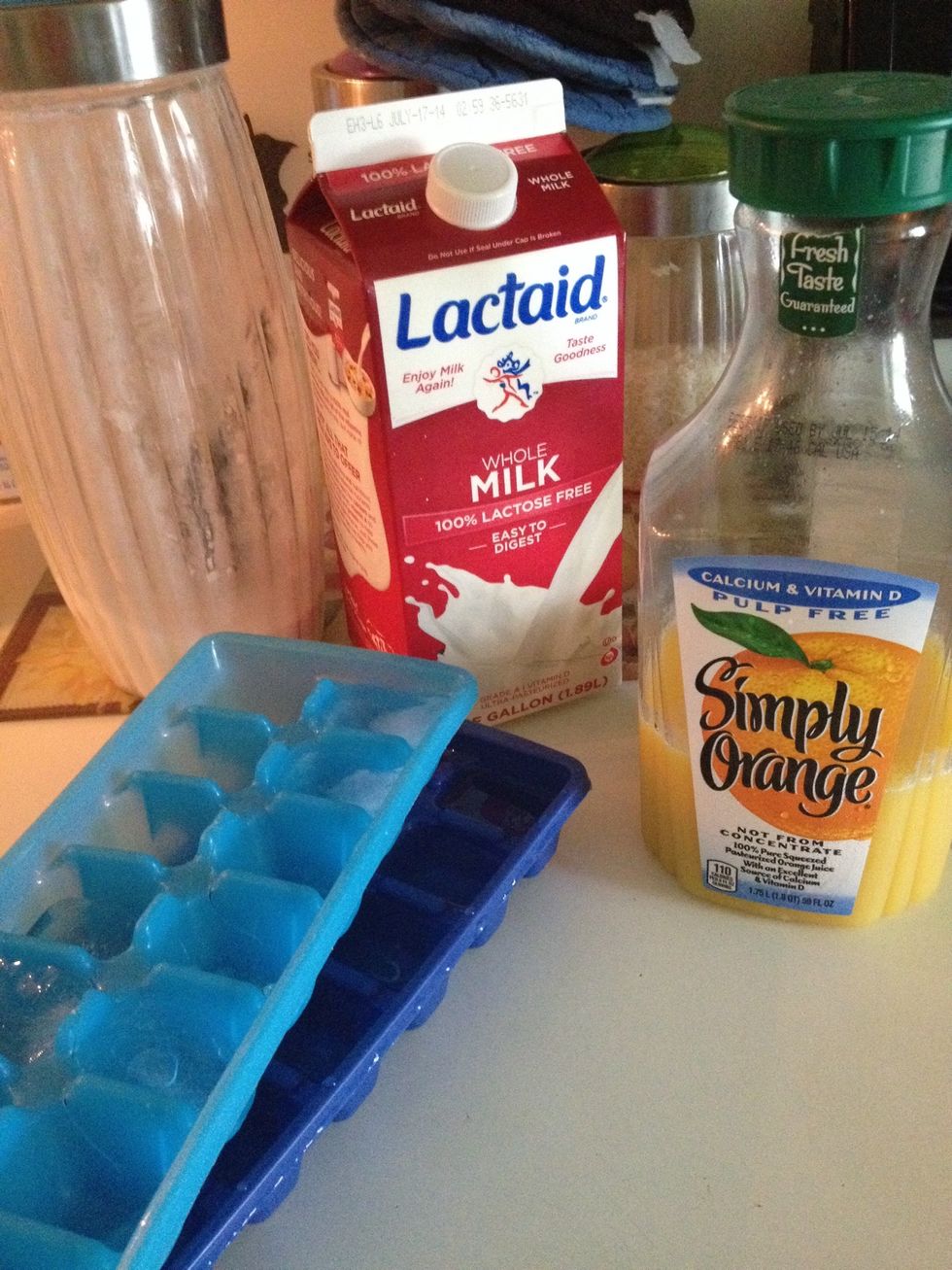 Gather up the gang! Here you got your Vitamin C, Calcium, and H2O....plus a little sugar to sweeten ya up! 🎀
Add everything to the blender (Refer to supplies list) and blend away! *** this will take some time as the Ice cubes may take a bit to crush down...roughly 4 minutes*** it's best to pulse it!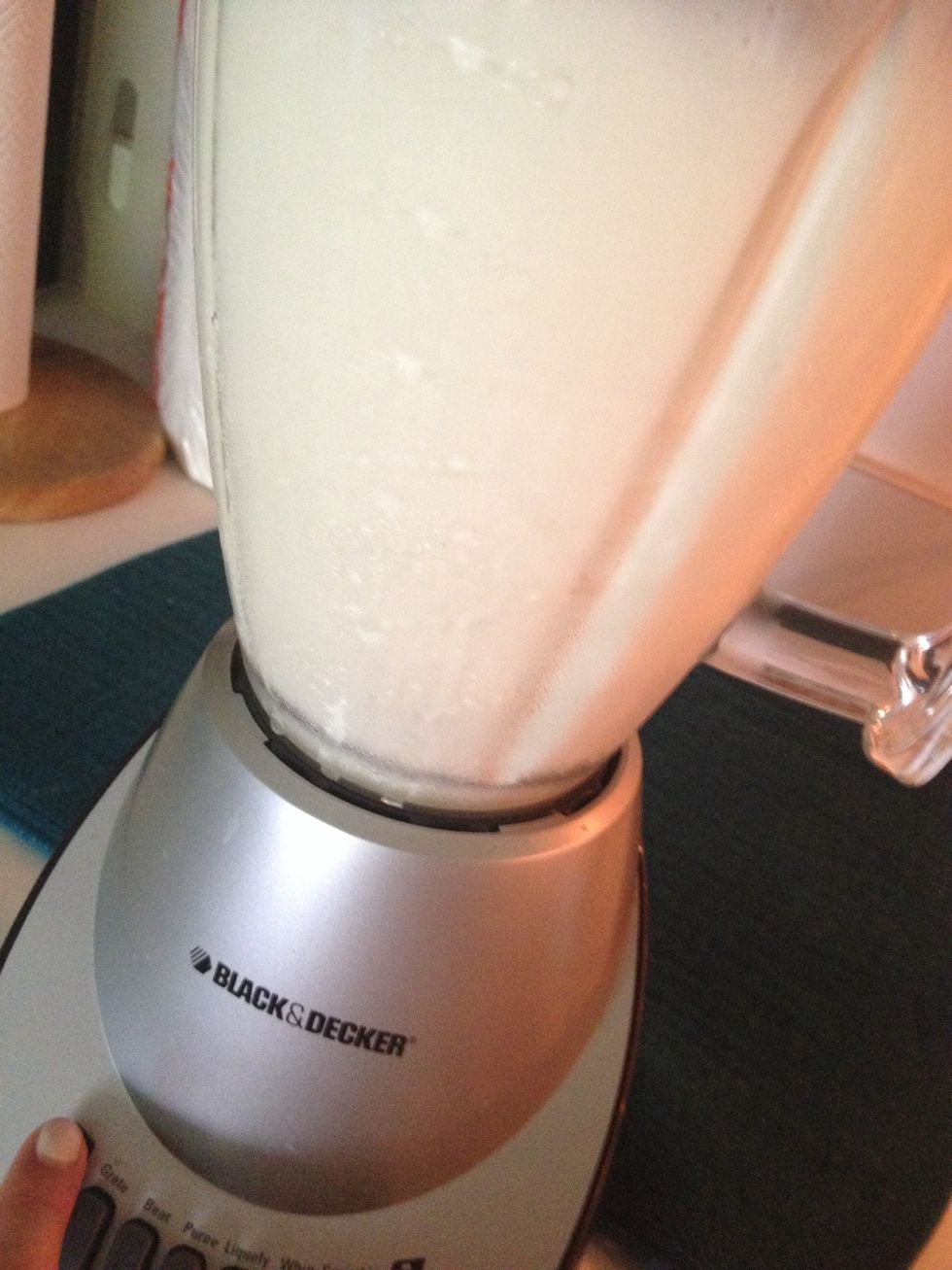 Beautiful.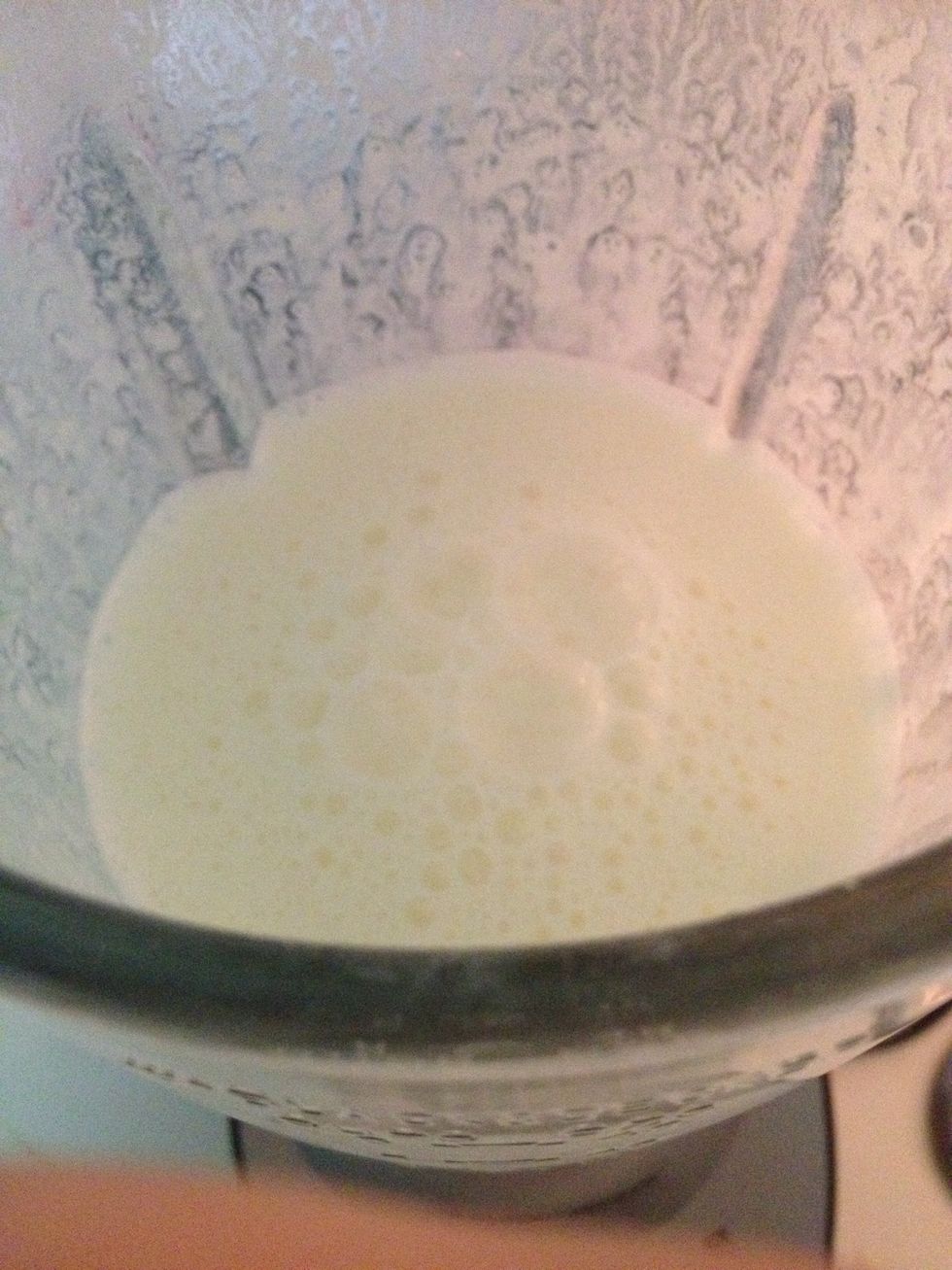 Sweet baby Jesus, look at that creamy goodness! Now after this I added 2 more ice cubes and about 1/4 extra cup of milk because I like mine extra creamy and slushy 😜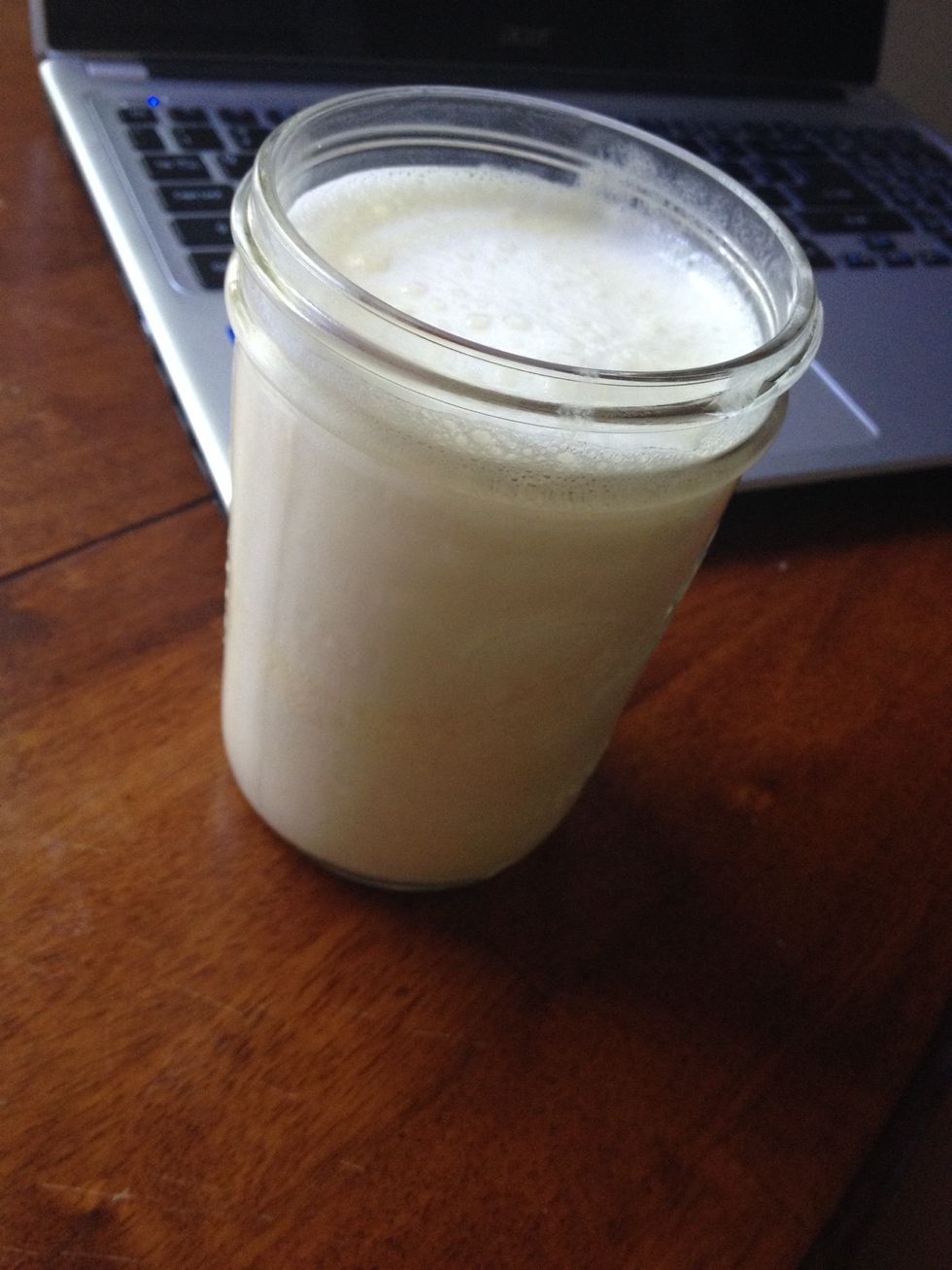 Taste just like an Orange-Cream Dream bar! Great to do with kids or for something quick to put together as a little pick-me up since Vitamin C can boost your mood! Enjoy!
1/2c Orange juice
1/4c Milk
2.0Tbsp White sugar
8.0 Ice cubes