Prepare your dry salad mix with all your fixings
Take out one mason jar with adjoining lid (size is of your choice) and one small condiment container
Fill mason jar to the top with your salad. Don't worry, the dressing won't be left out 😉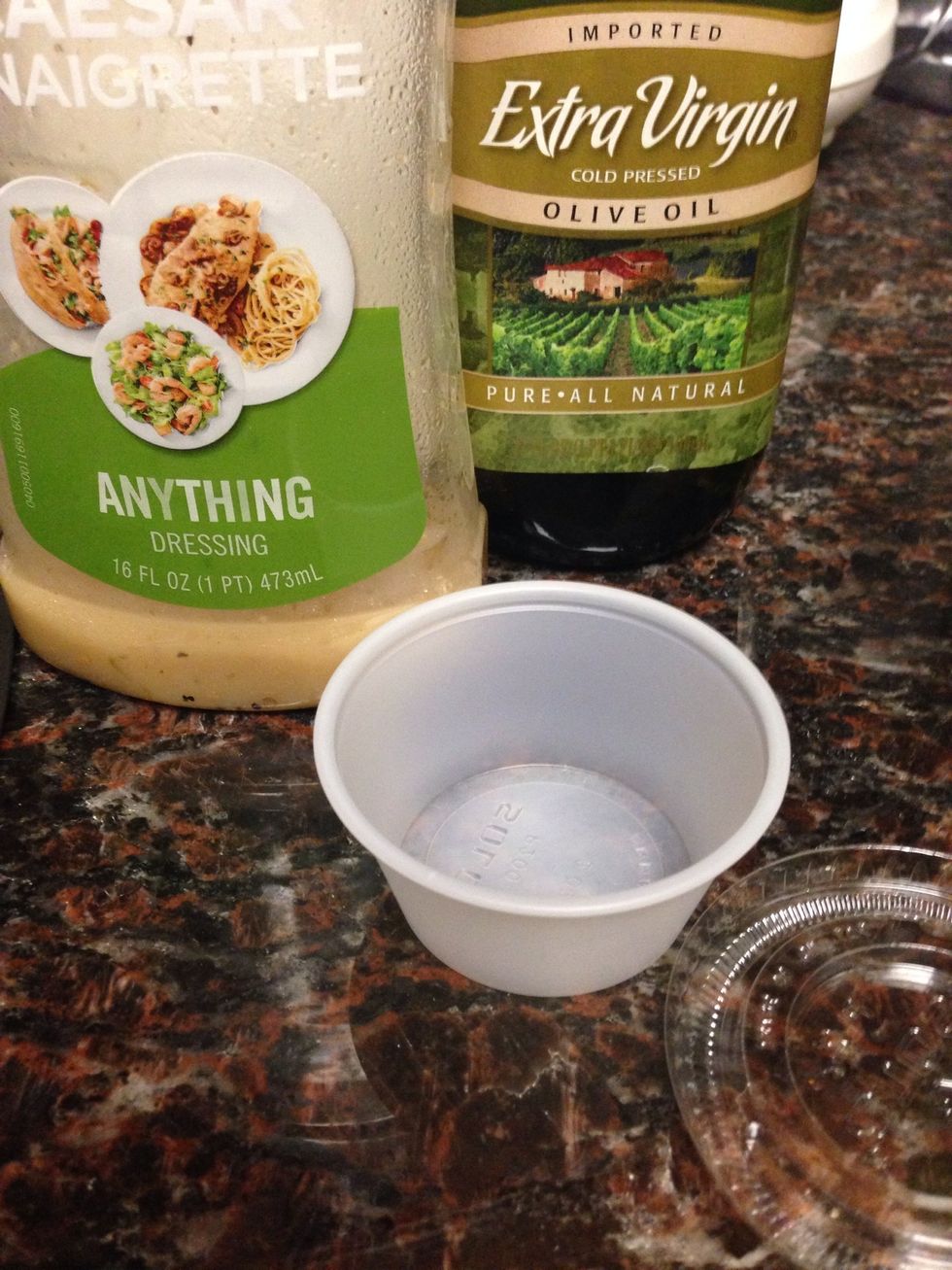 Now grab the condiment container and it's lid. I usually buy a pack of these from the market or ask for a few extra when I'm at a restaurant. You will also need to take out your dressing of choice.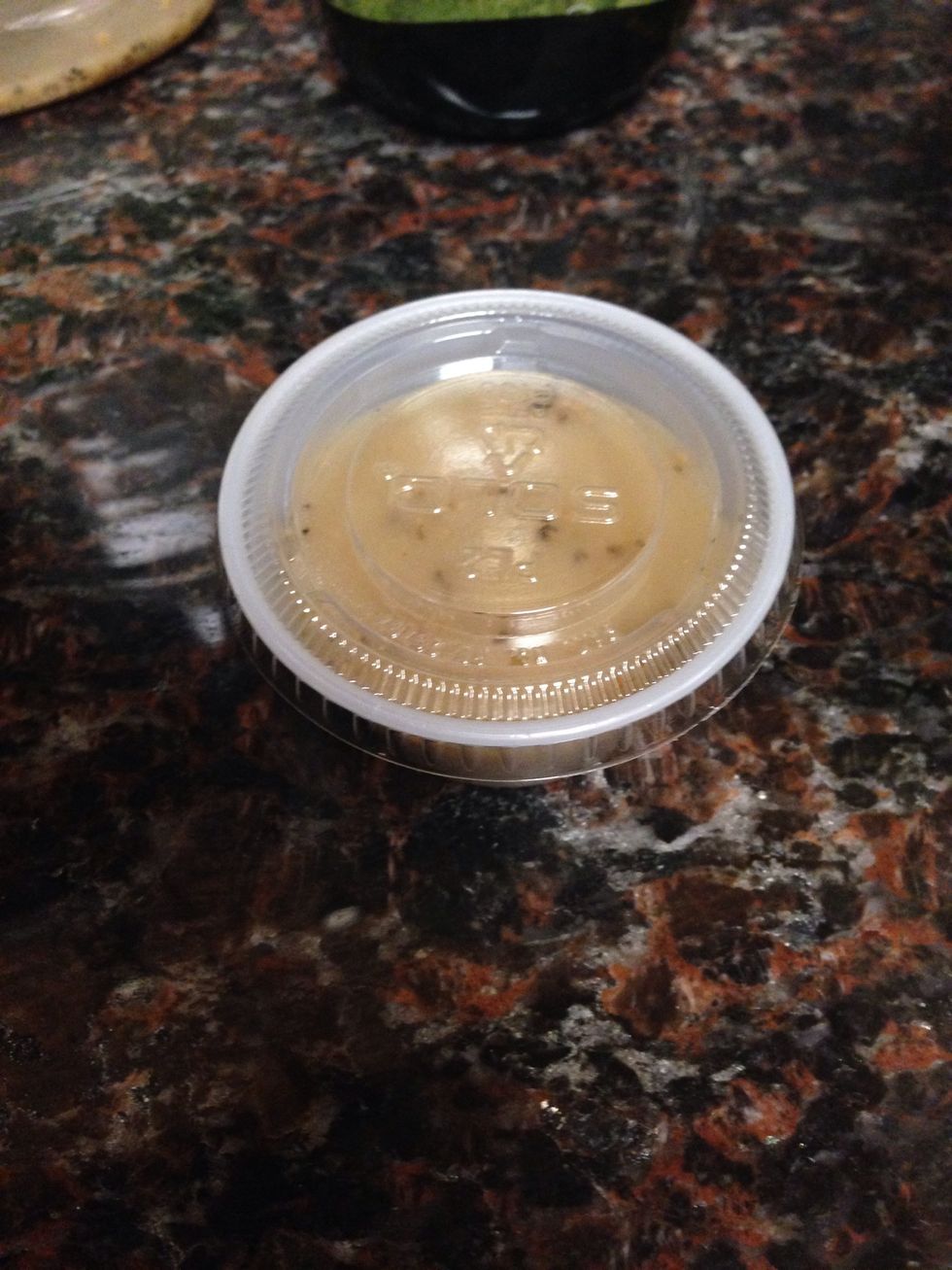 Fill the container with dressing and close the lid. I don't normally fill the container to the top because I like very little dressing. The dressing in picture is a Caesar Vinaigrette. Pretty tasty!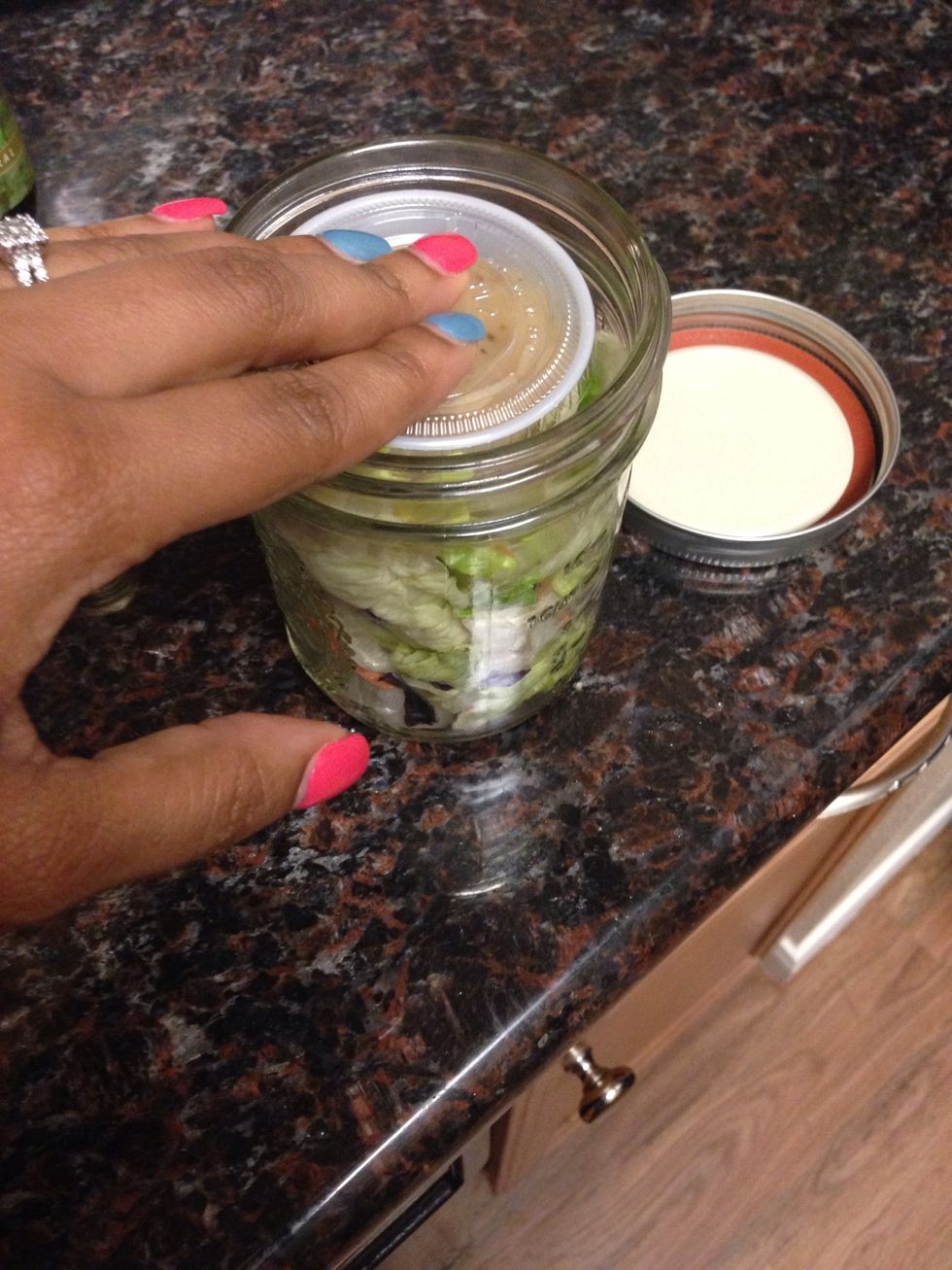 Now! Place the condiment container on too of your salad. You may have to push the container down a bit if you've stuffed the jar to the top. That's perfectly A-OK!😄👌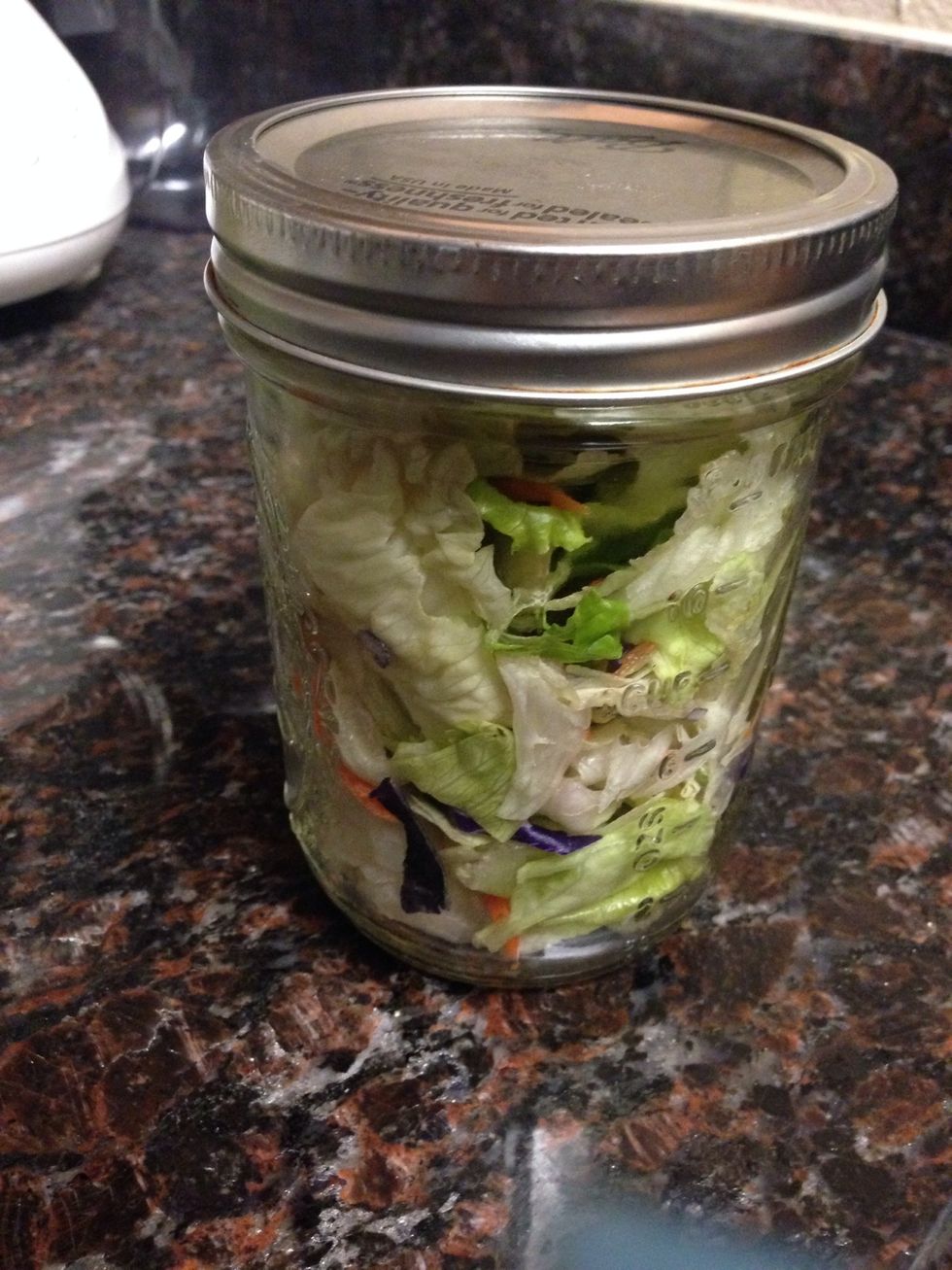 Screw the lid on your jar with the dressing inside and you're good to go!
Now you're ready to throw the jar in your bag, purse, cargo pants pocket😉, or wherever! It's convenient as well as a nice salad/dressing proportion.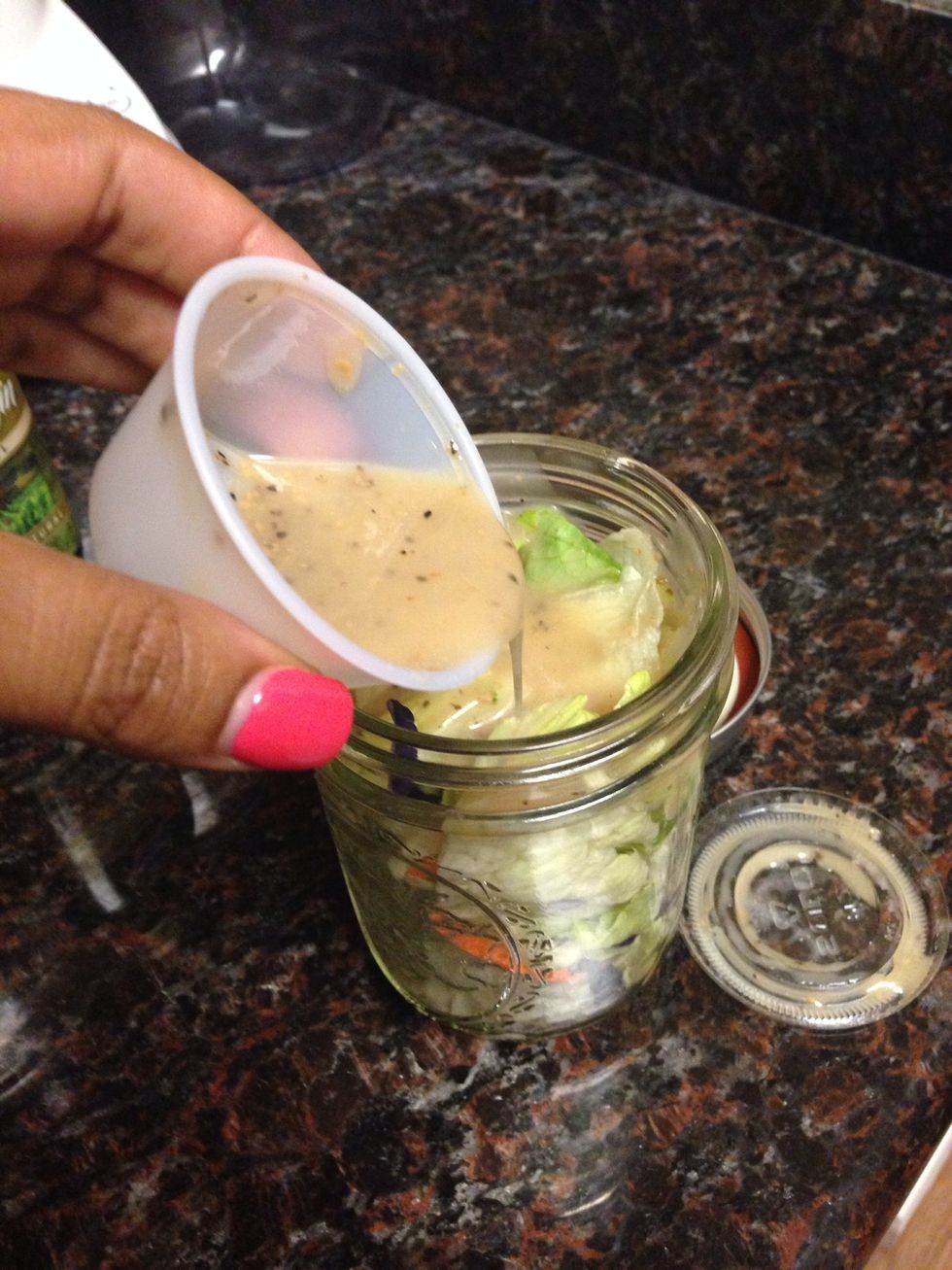 When I'm ready to eat I open my jar and the dressing container, and pour the dressing on the top and sides of salad.
I make about three to five of these at a time and store in the fridge to save time during the week. Hope you enjoy and have fun! 😄👍
1.0 Mason Jar
1.0 Small condiment container
Salad ingredients of choice
Salad dressing of choice
Kristen Seafous
Wife, Designer, Crafter, Singer, Songwriter, Naturalista, etc.\nVisit The House of KSeafous on Instagram! @thehouseofkseafous