Easy and simple how to on making an easy, beautiful, Ombre painting that will complement almost anything!
181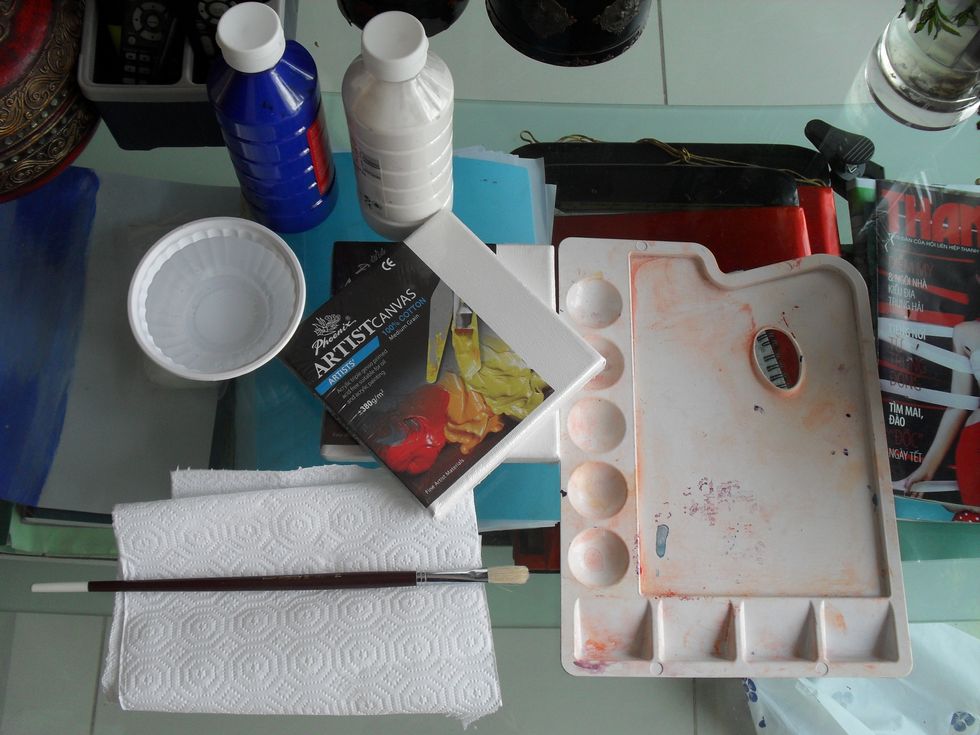 You will need water,a color of paint that you like and white (and/or black) paint if you want to get various shades. Canvas, palette, paintbrush, and tissues/newspaper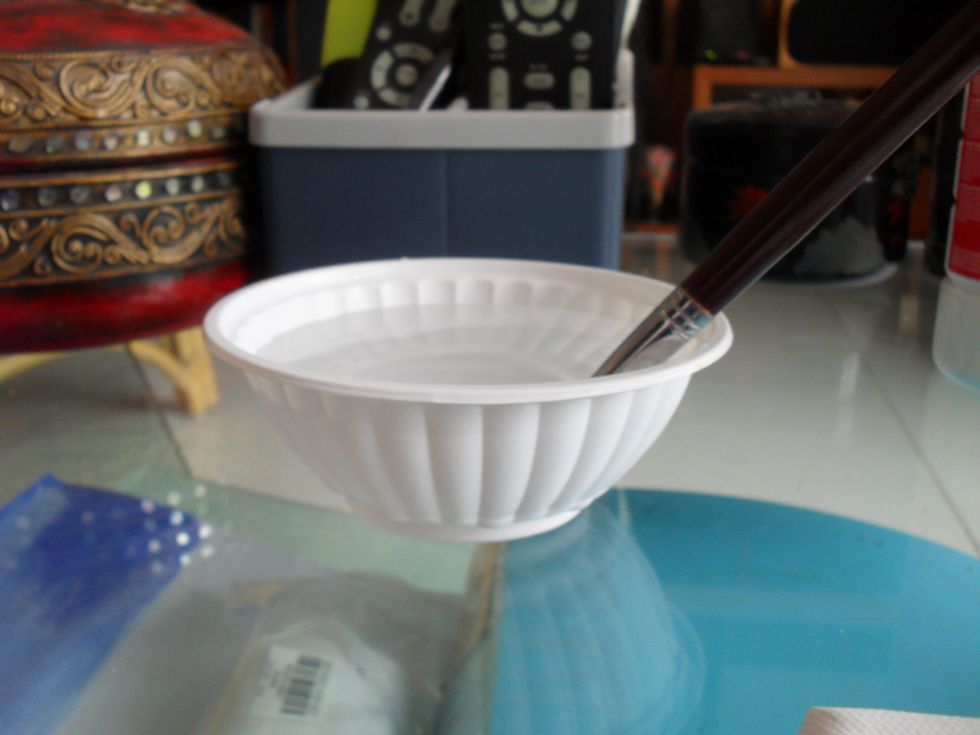 This step is optional, but I choose to first put a light layer of water on my canvas to help it blend better.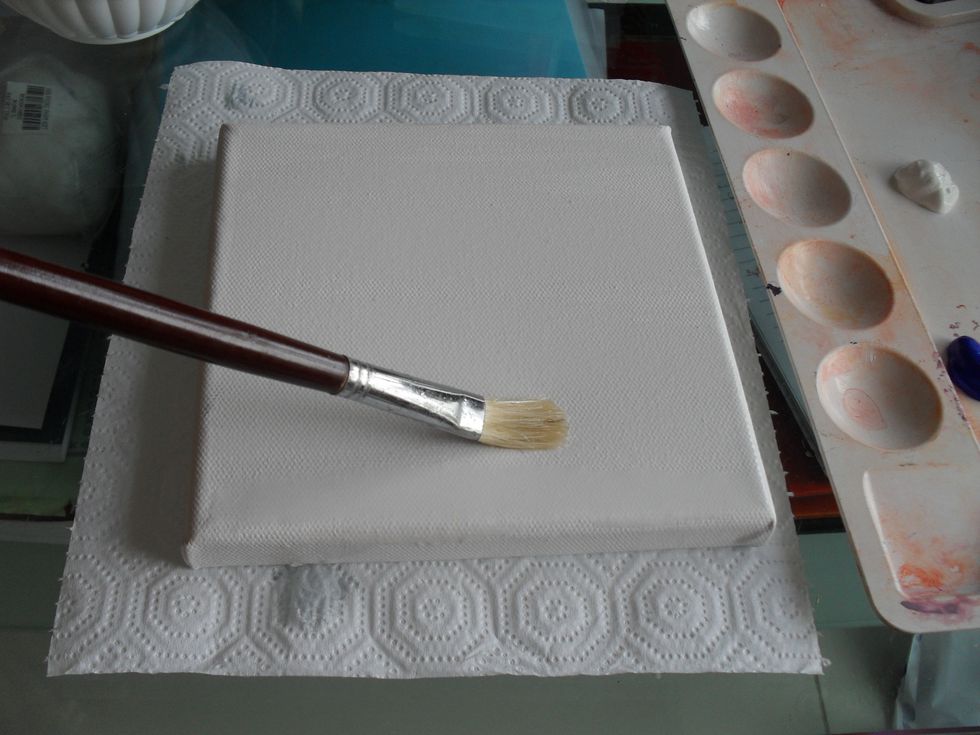 Remember not to put too much water as it won't show a clear vibrant color.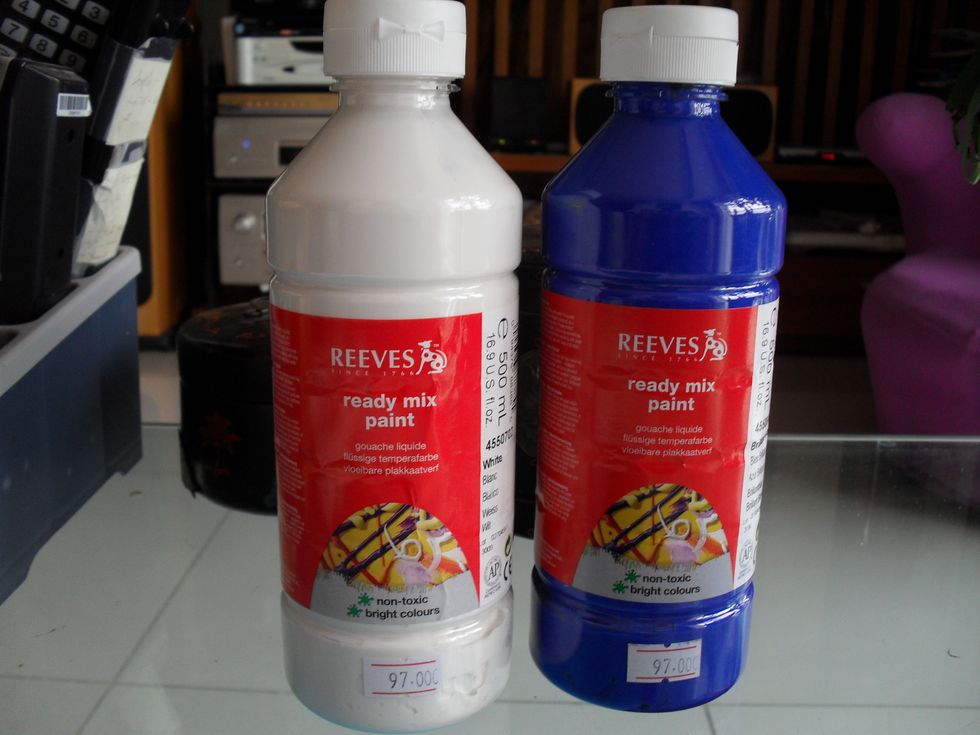 Now get your paints ready with whatever color you want. I'm using blue for this one, and white to tint it lighter. Make sure to use acrylic, for it blends better than other types of paint.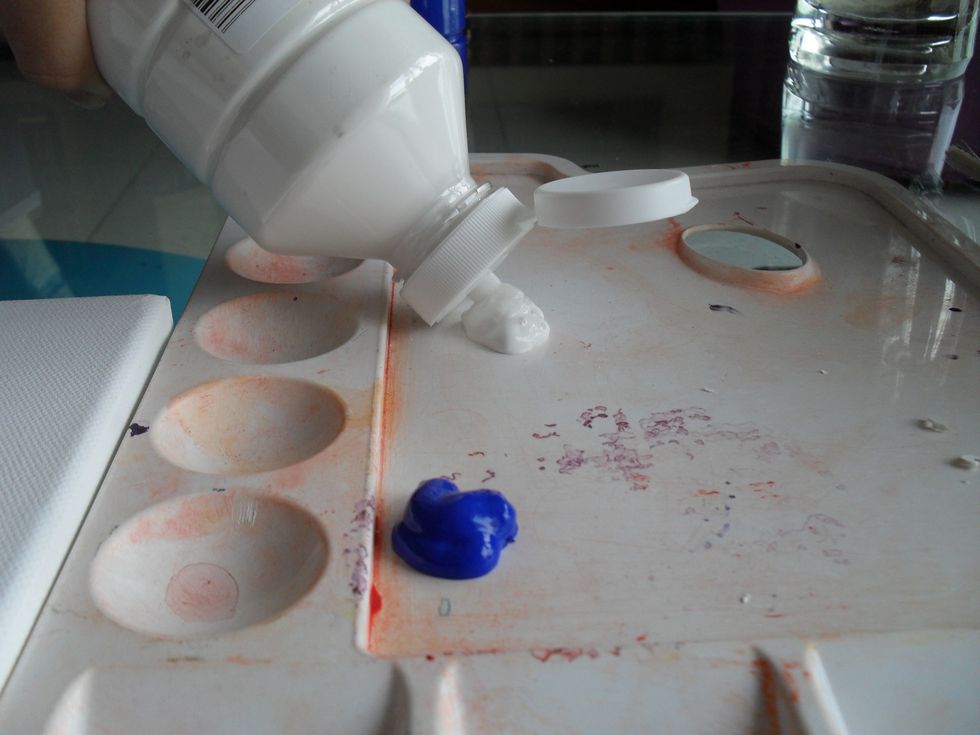 Place your colors on your palette so you can mix for different shades for the Ombre, but you can mix right on the canvas, but I find this way much easier.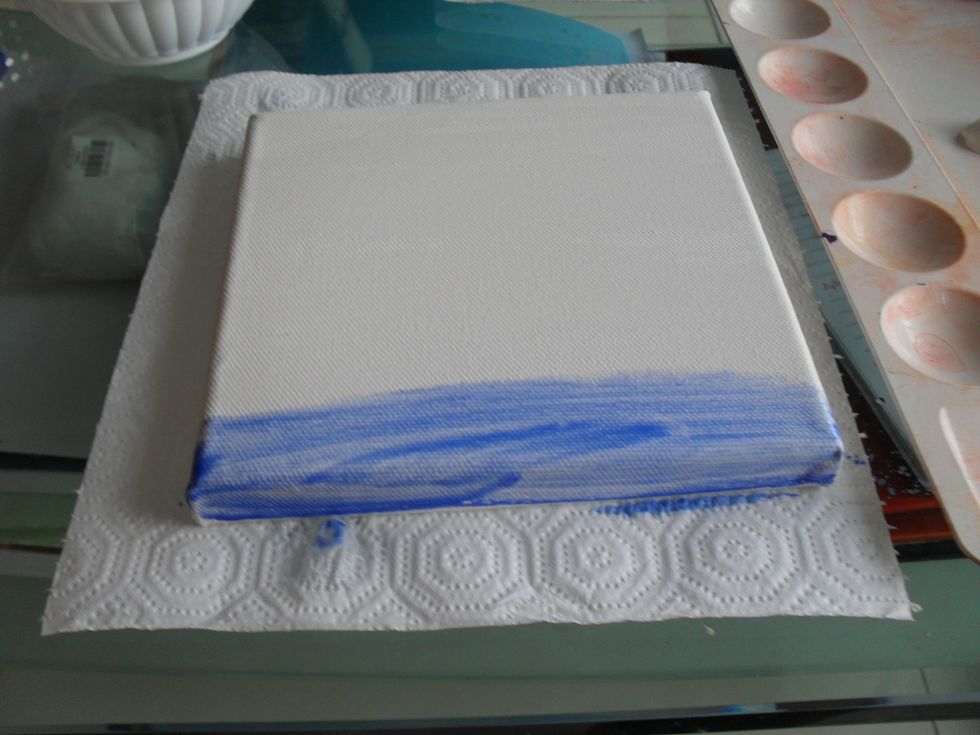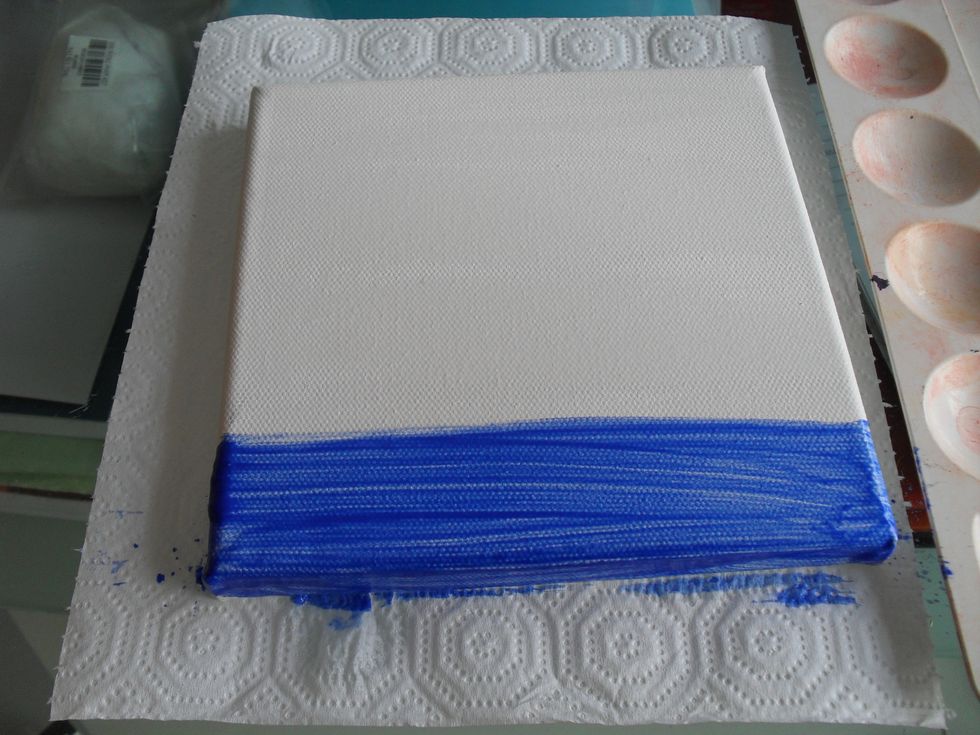 This is a more vibrant color, so remember to add various layers to each shade to get a full, rich looking color.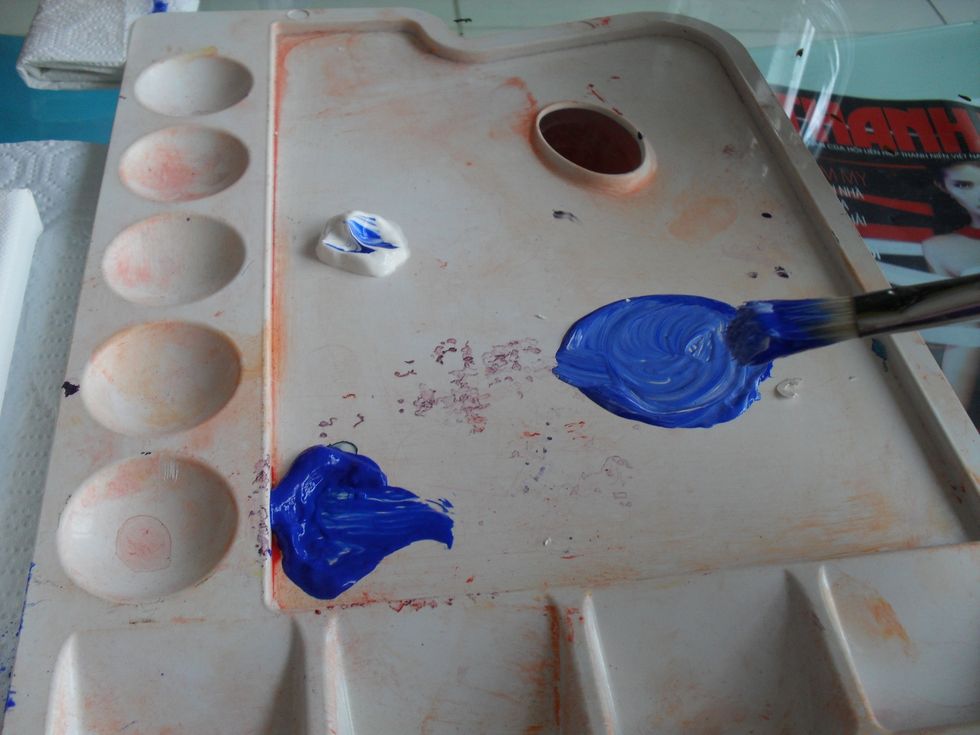 On the Palette you can mix the colors to get the shades you want for the Ombre, but you can always mix on the canvas.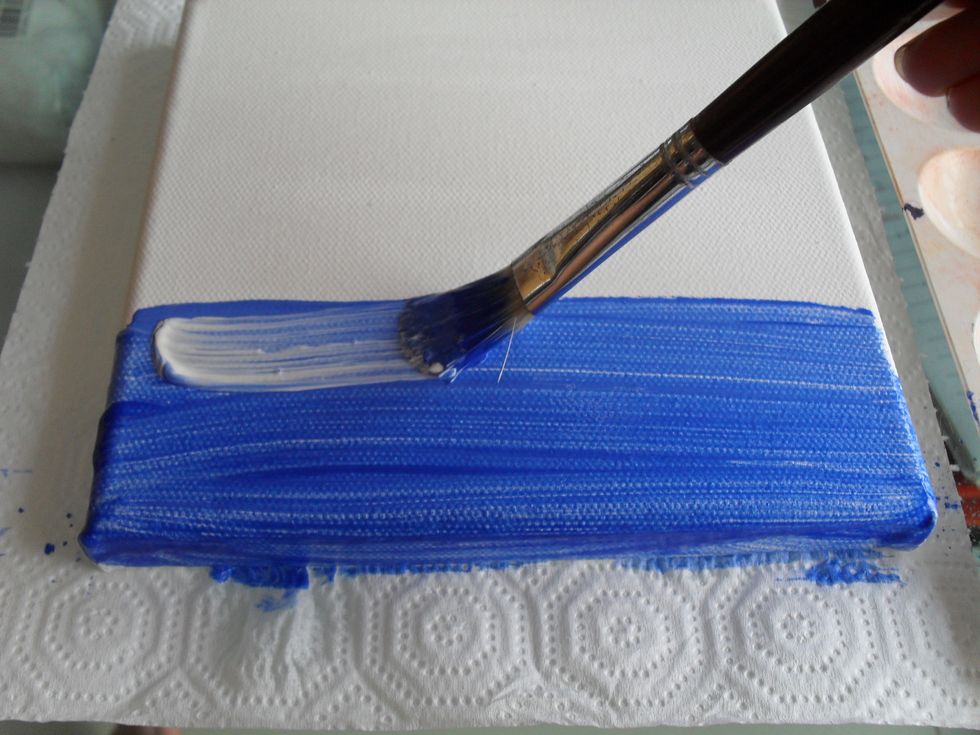 Here is an example of mixing on the canvas, but I find mixing before hand a bit easier, but it's different for everyone so have fun with it!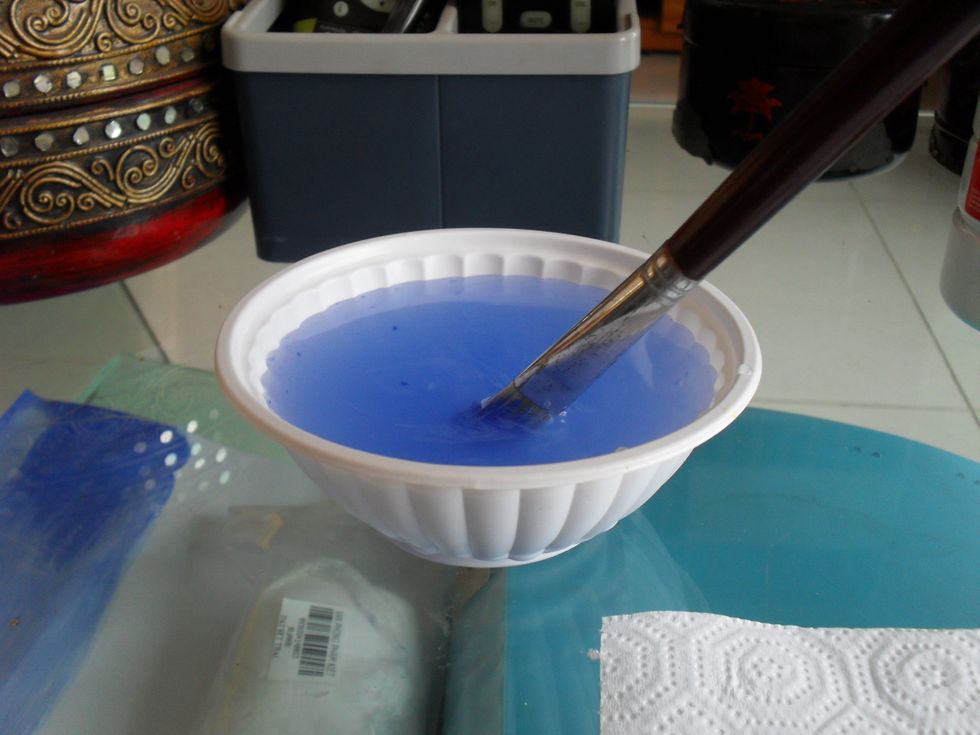 Remember, if you're using different colors on the palette, wash your brush to make sure your shade doesn't turn darker or lighter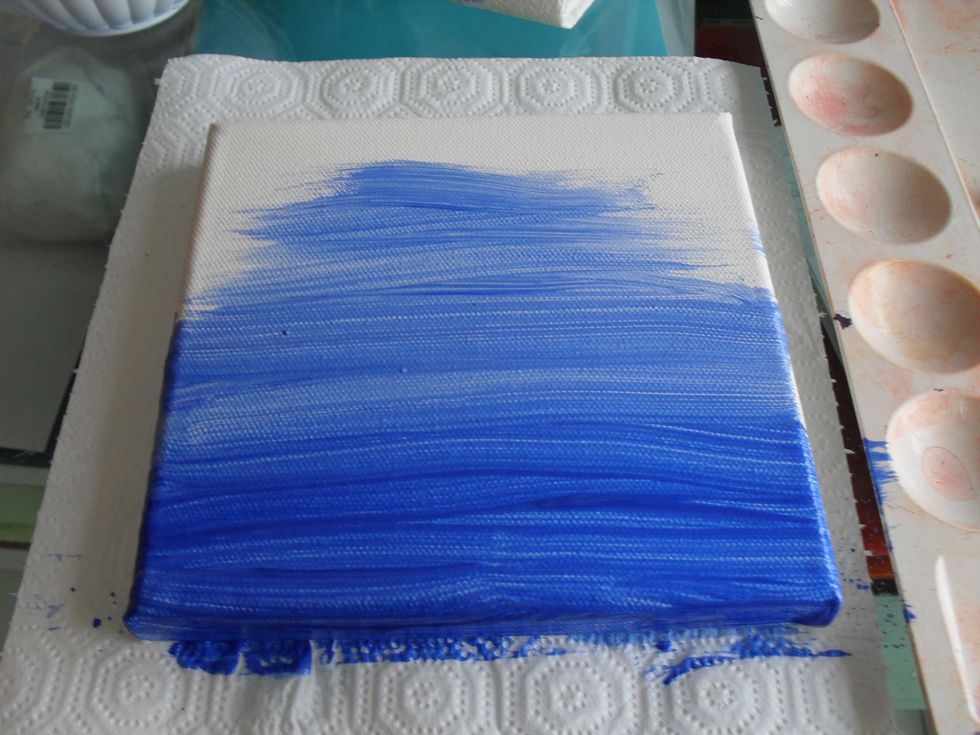 This is what it should start to look like as you can see the bottom color is darker, but gradually it should blend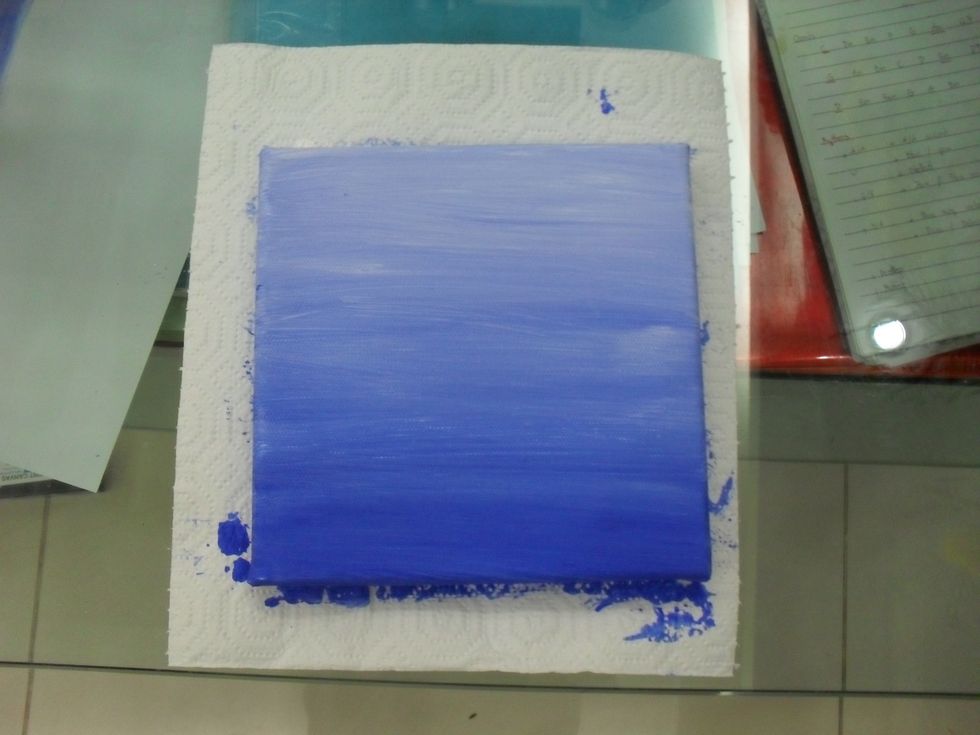 And once you are satisfied with what your canvas looks like leave to dry, acrylic dries fairly fast but make sure its completely dry.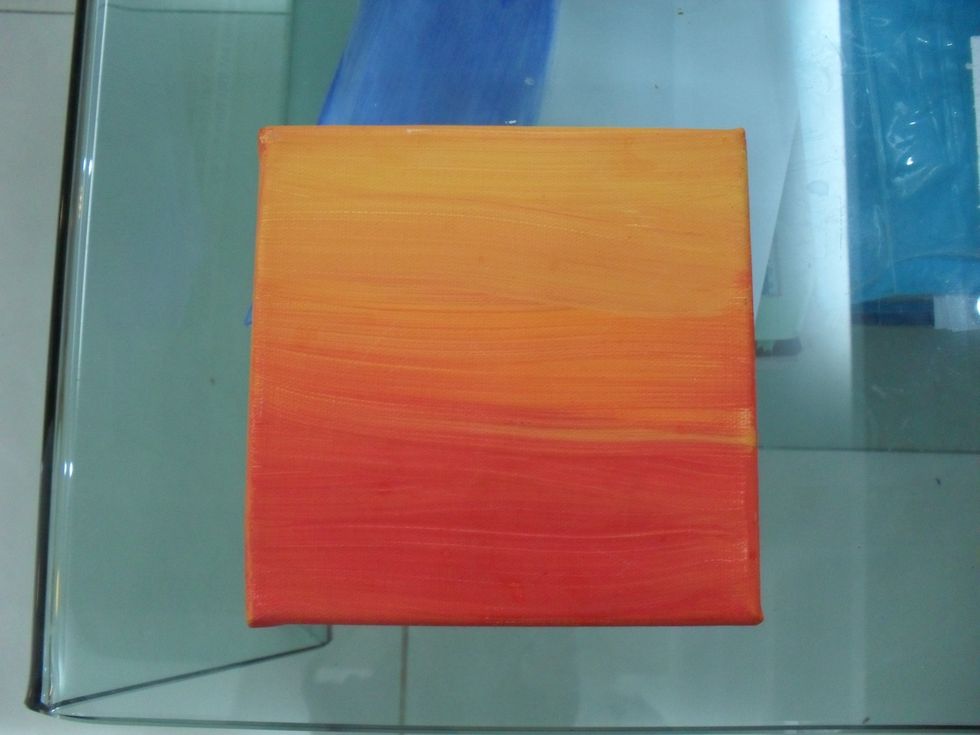 Here's another one I did earlier, for this one just use the colors yellow, orange and red, no need to mix unless you don't have the colors and just blend on the canvas.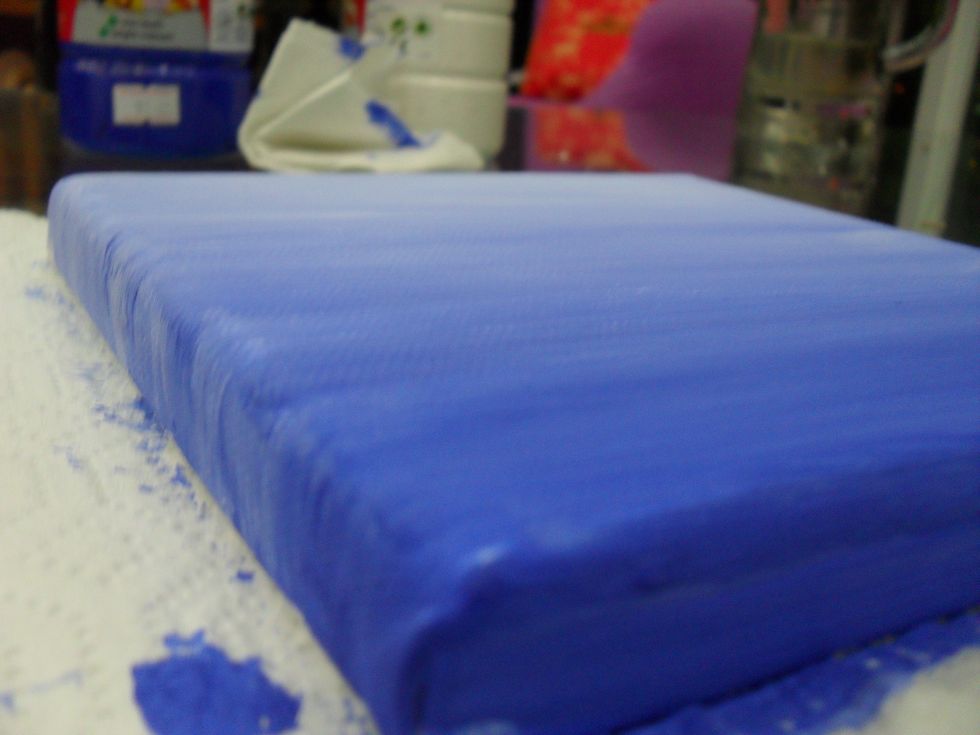 Hopefully I could help you learn how to make an Ombre painting, and you can put anything on top of it, white flowers, a black and white silhouette :) Have fun :D
2.0 Blue Paint and White Paint
1.0 Paintbrush
3.0 tissues and/or newspaper
1.0 Bowl of water *preferably tap*
1.0 Paint Pallet/Item to mix paint
1.0 canvas