This is a 5-layered cake so make sure to adjust your cake recipe as required. This technique requires more than one cake pan as you will be baking multiple layers.
21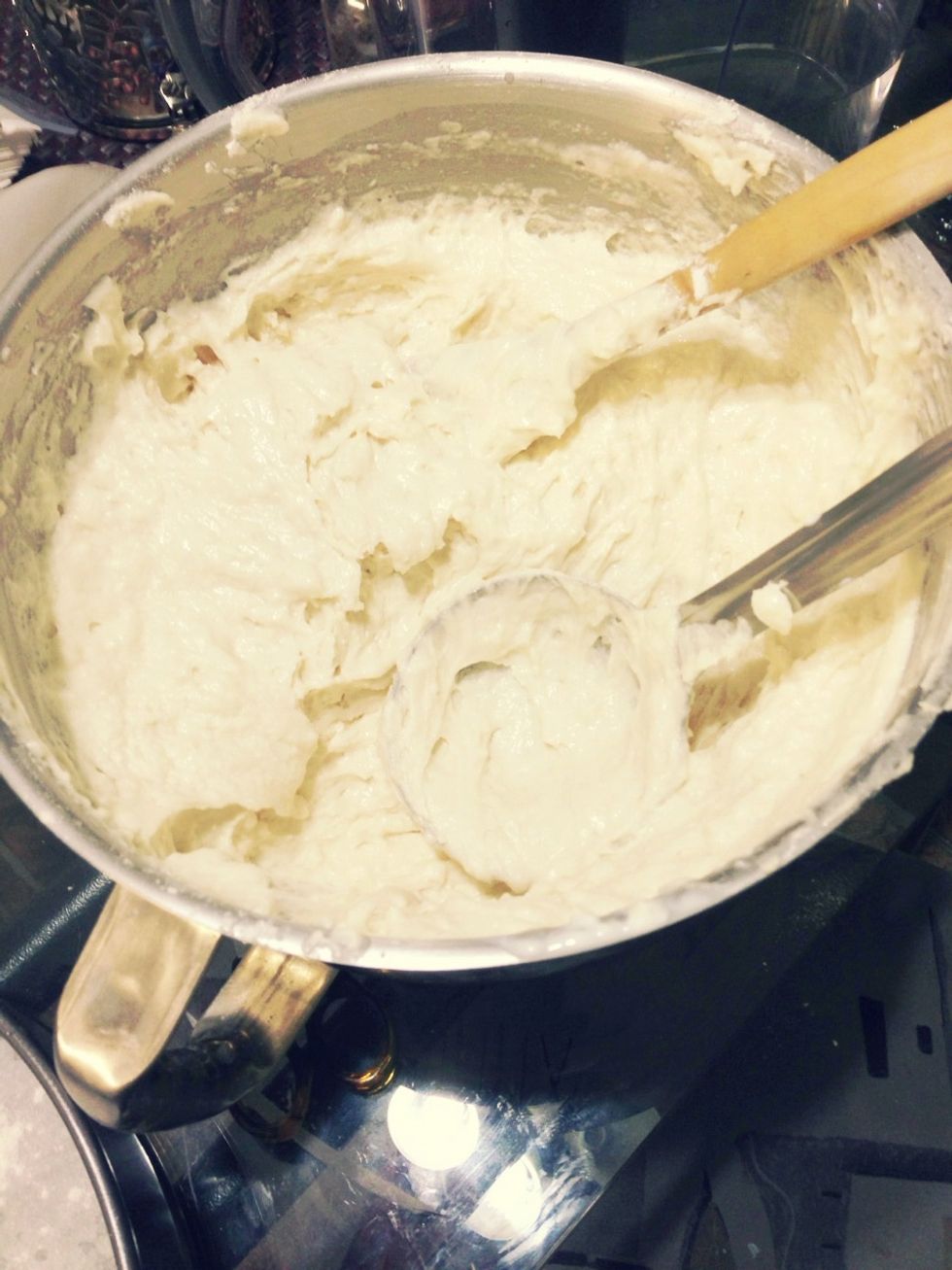 Prepare the cake batter as directed. We are going to start with the plain, white layer first.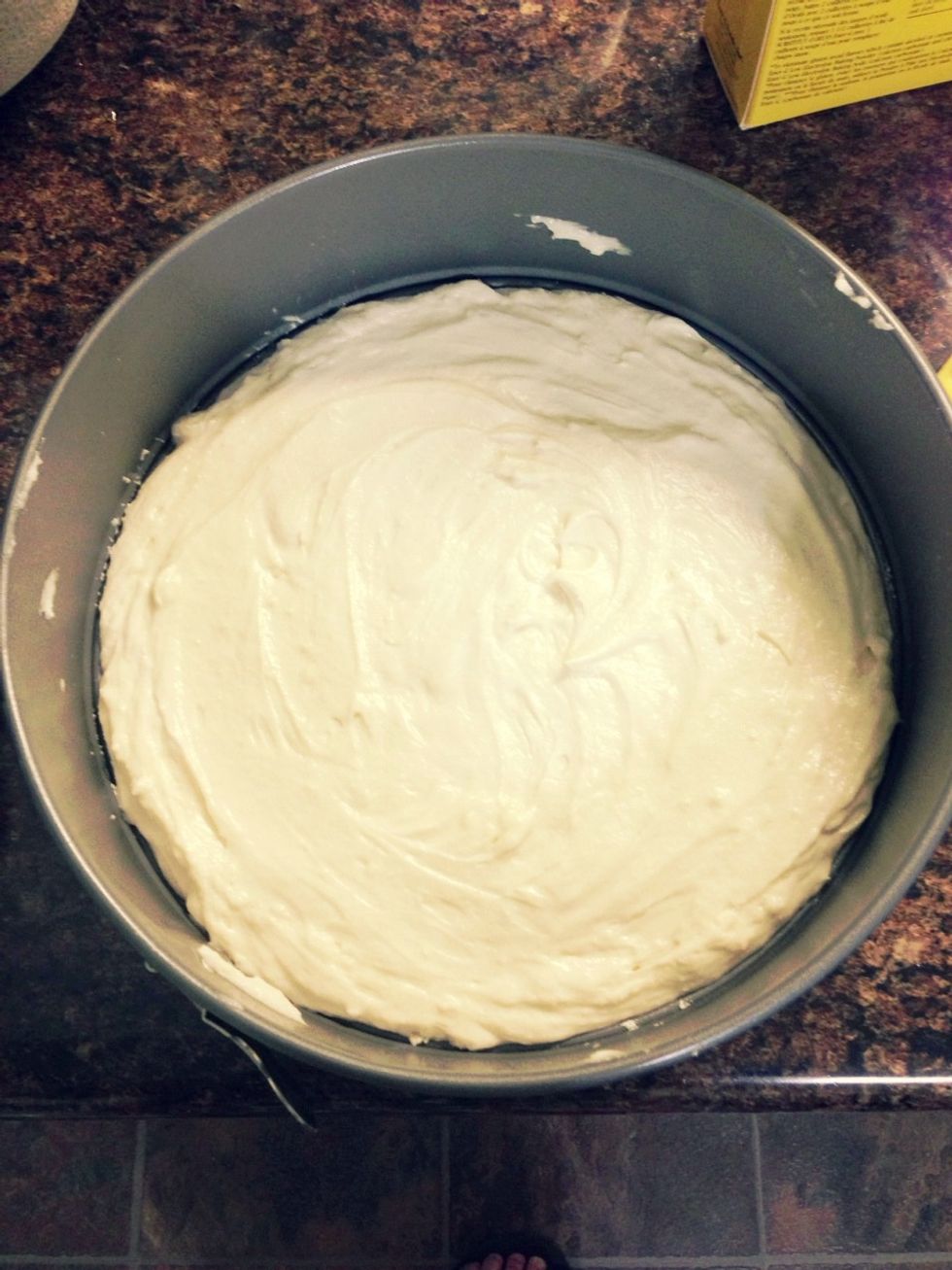 Start by baking a thin, top layer of the cake which will be a plain, white colour. Then after you can start to dye the cake batter to form the ombré cake.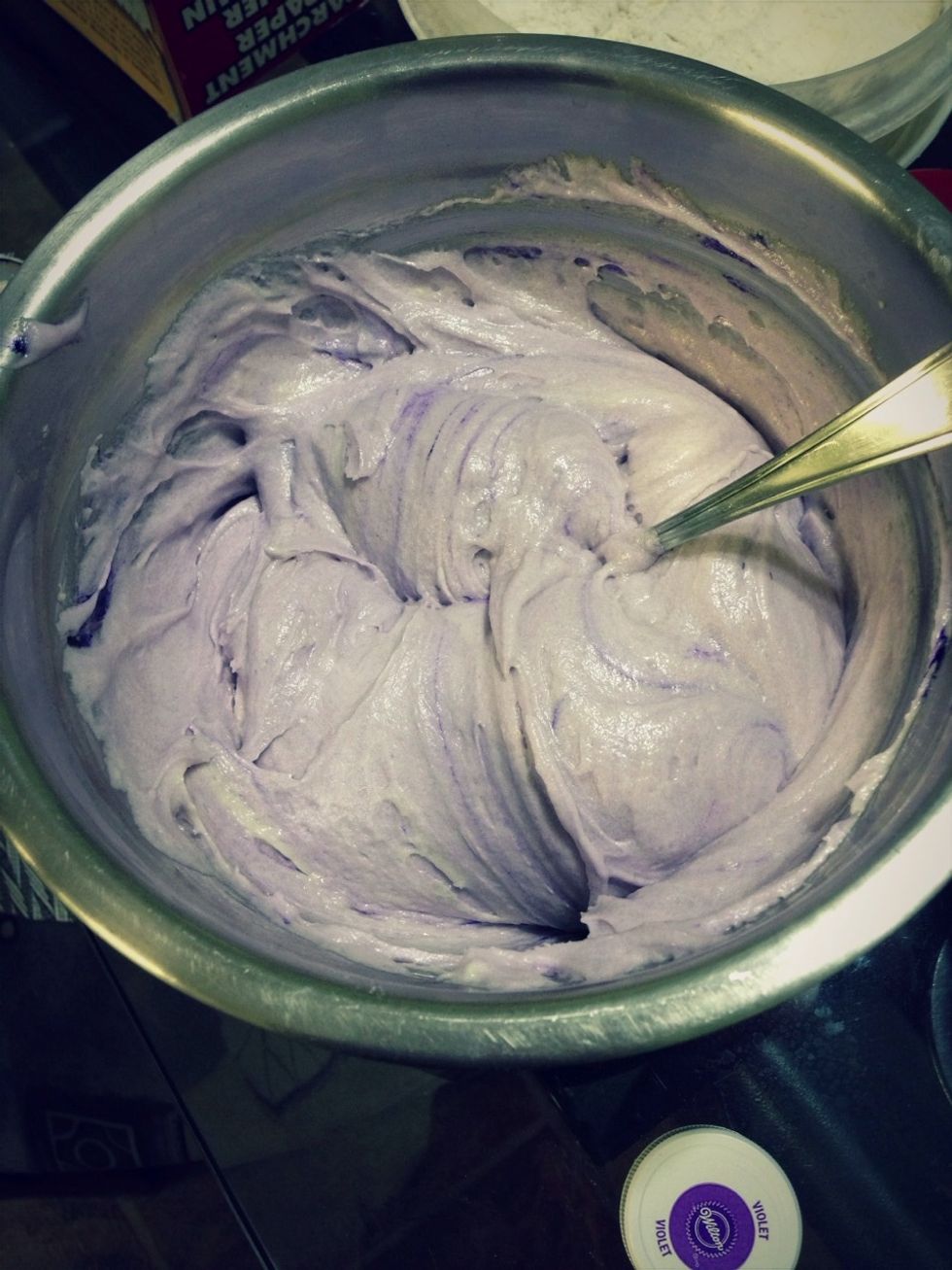 Dye the cake batter a light shade of your desired colour in order to create the ombré (faded) look. Continue to dye the batter a darker shade of the colour and then bake a layer after each addition.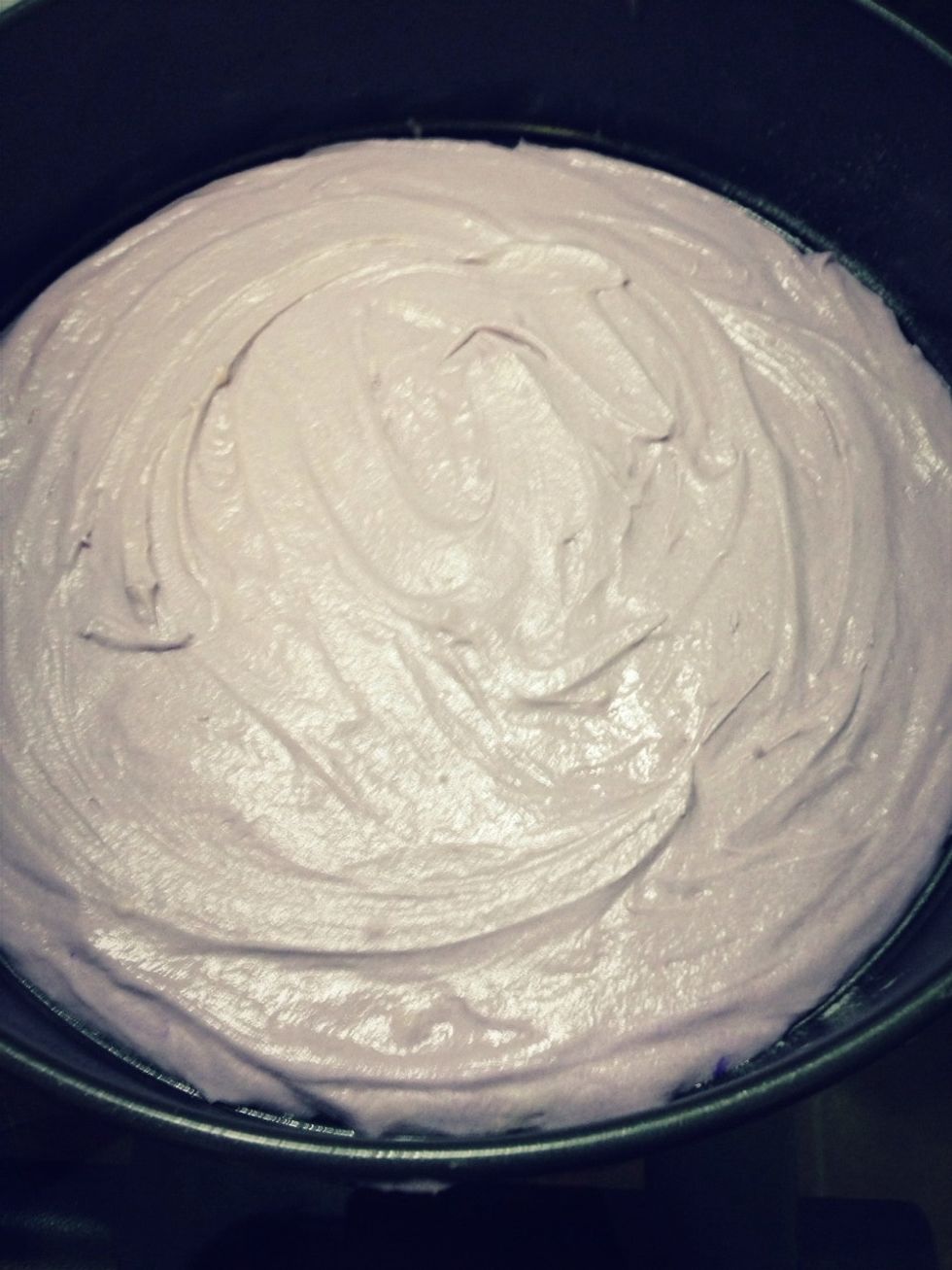 Make sure to add a reasonable amount of batter to the cake pan each time around, keeping in mind that your cake should be about 4-5 layers to get a decent ombré look.
Remember to make your final layer considerably darker than the rest in order to have the contrast going on. You might need to add several extra drops of dye to really emphasize the colour.
After all of the baking is complete, allow the cakes to cool completely before stacking and decorating. I let mine sit overnight before I decorated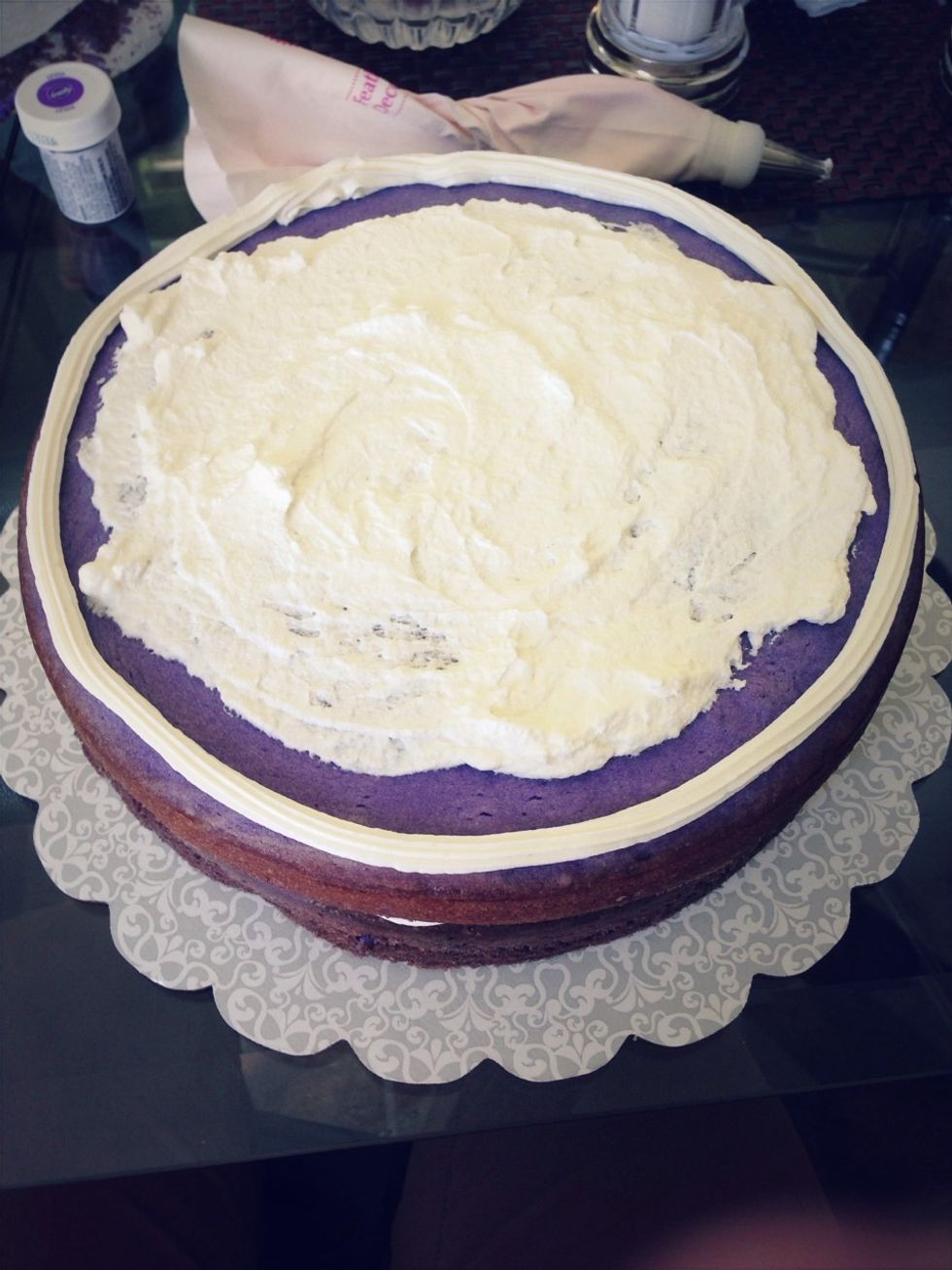 Before decorating, place your bottom(darkest) layer on a tray/mat as the final result will be heavy! Create a dam around the cake and spread some whipped cream as the filling between the layers.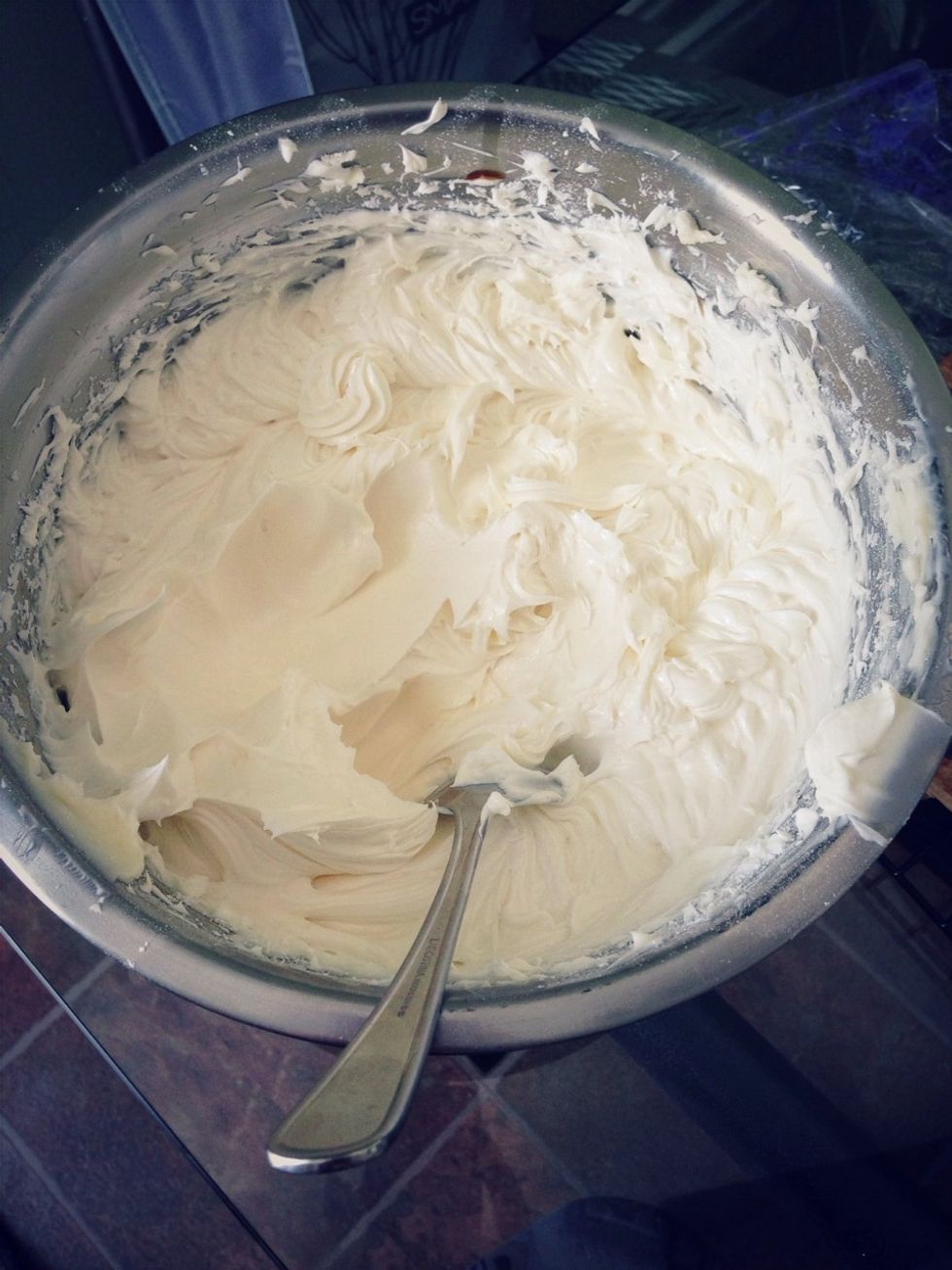 After stacking each layer from darkest to lightest, prepare buttercream from a recipe of your choice to frost the cake. I would double the recipe as you'll need tons of it!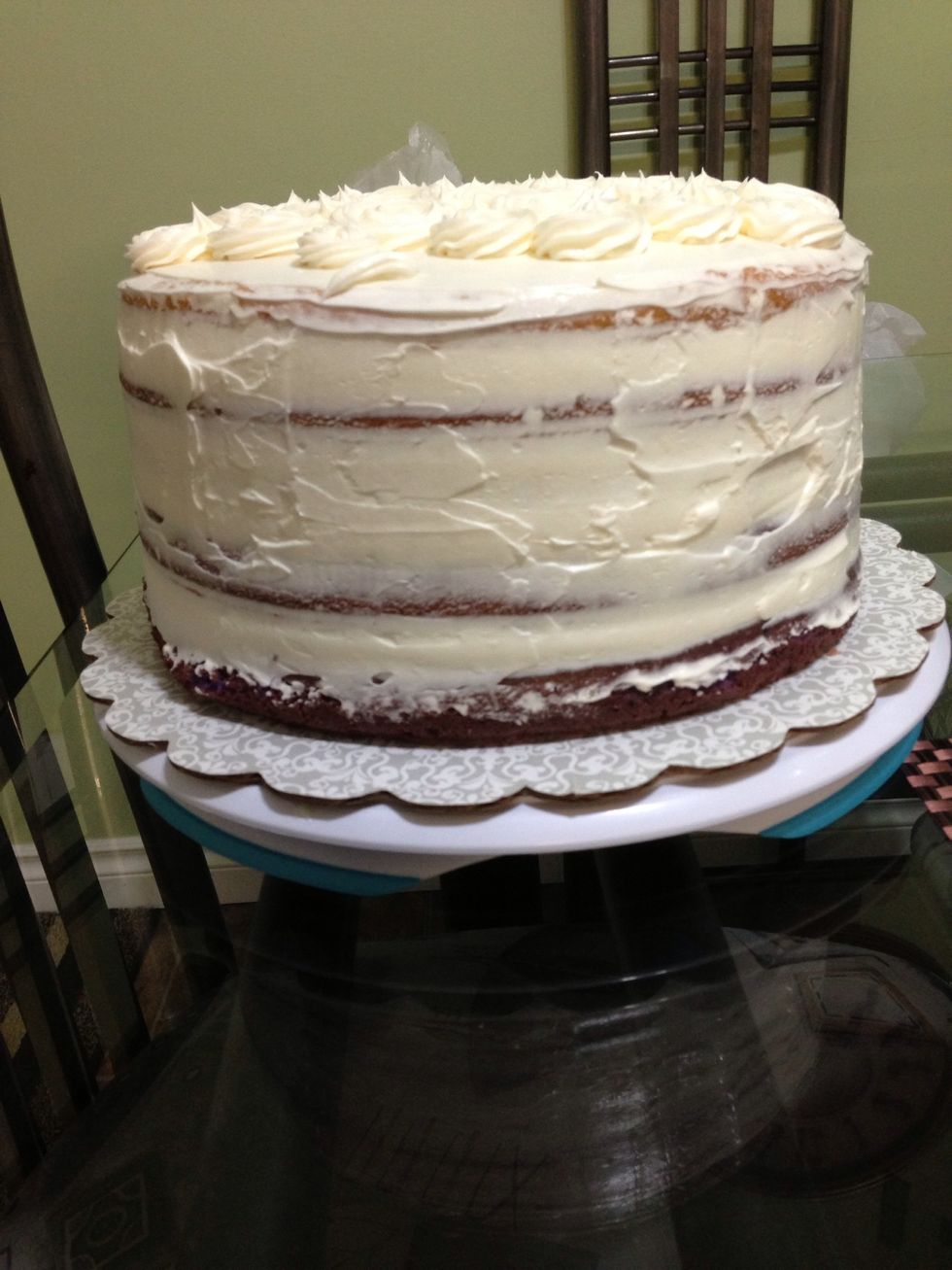 Spread a layer of buttercream as a base for the decorating process and let refrigerate for a few hours.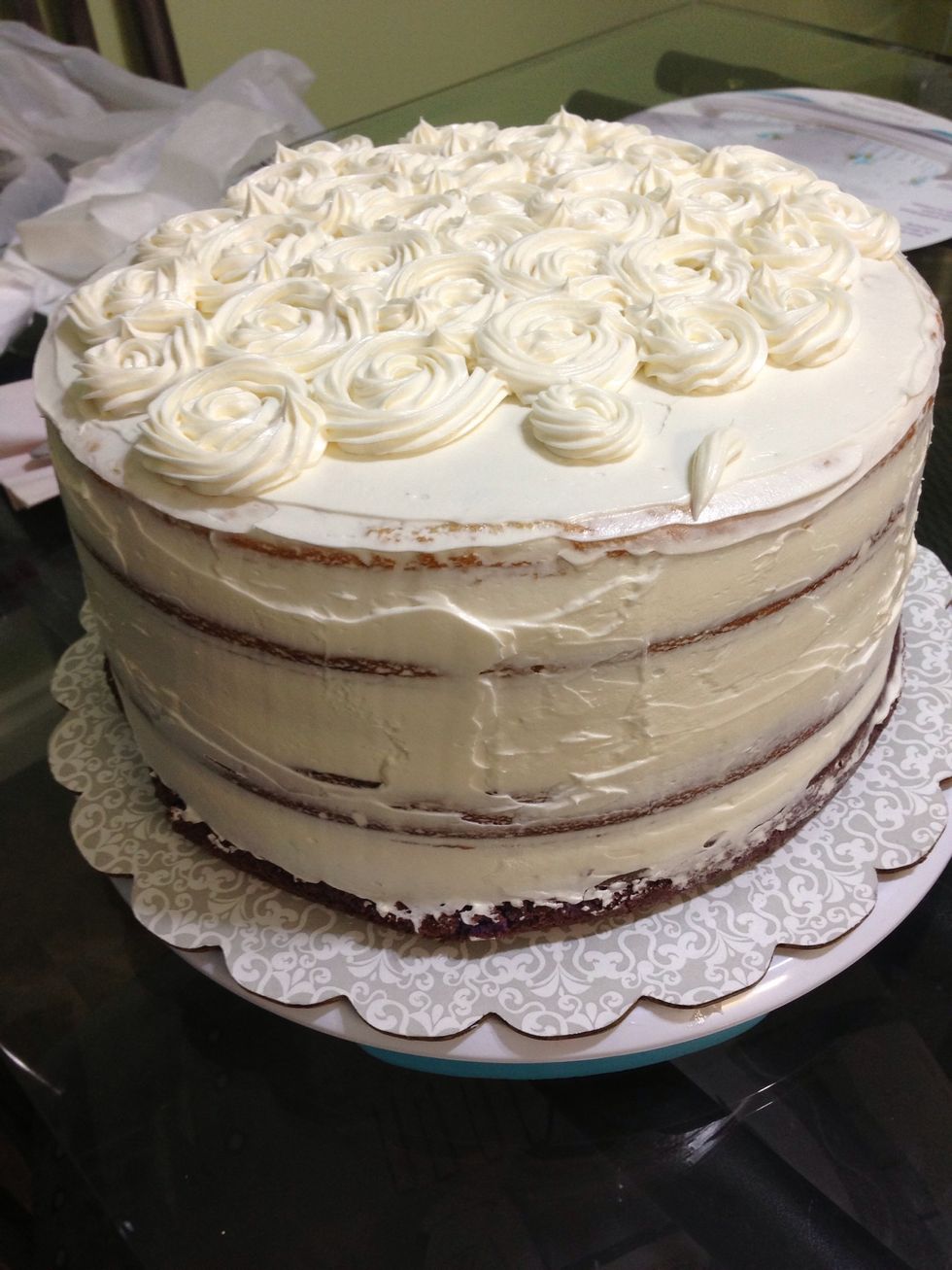 Once the cake is nice and cool, start creating flower designs at the top of the cake. Dye the buttercream darker as you continue further down the cake.
Once you are done decorating the cake, place it in the refrigerator until ready to serve.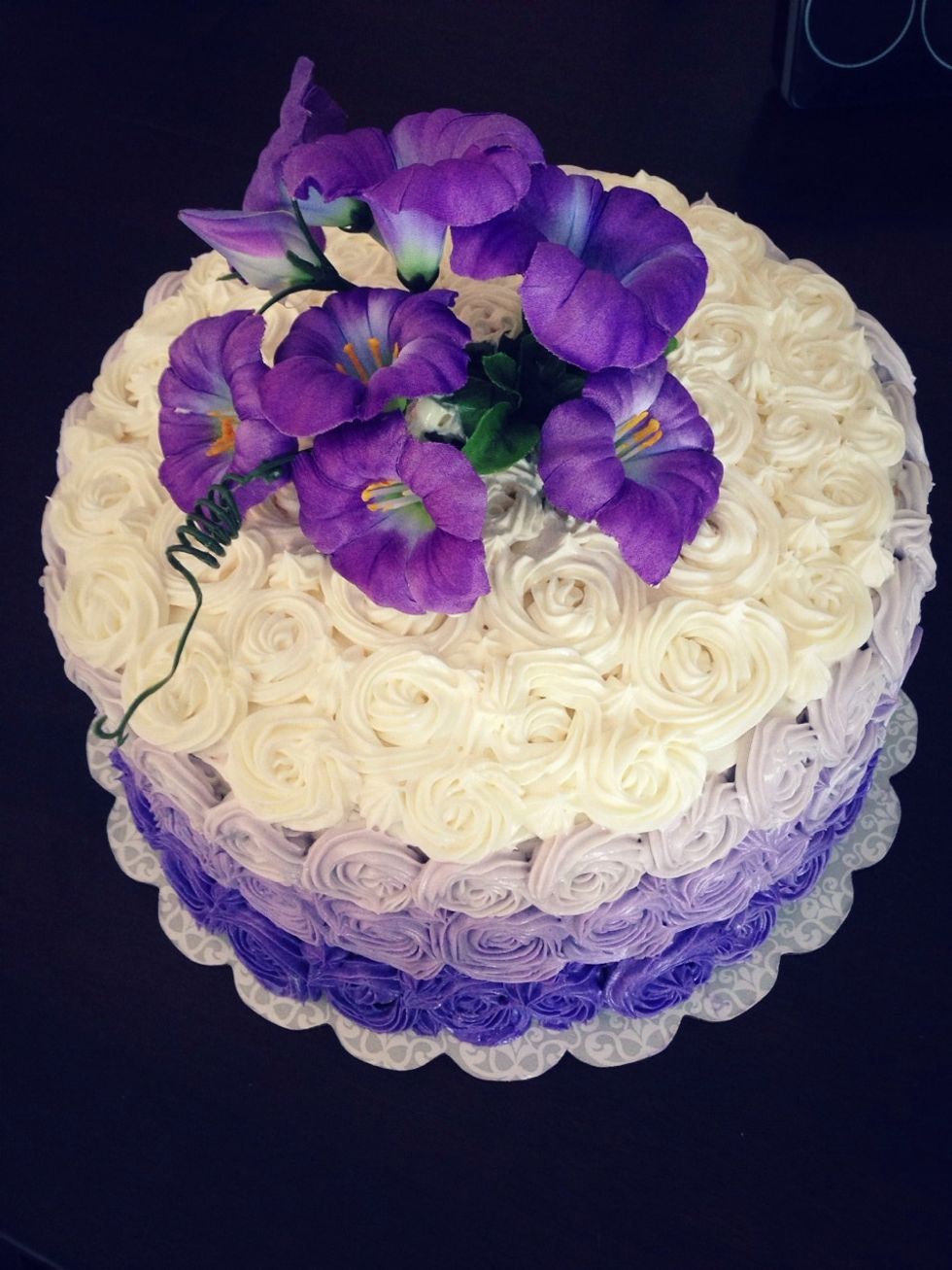 Top the cake with a bunch of pretty flowers that go with the colour palette.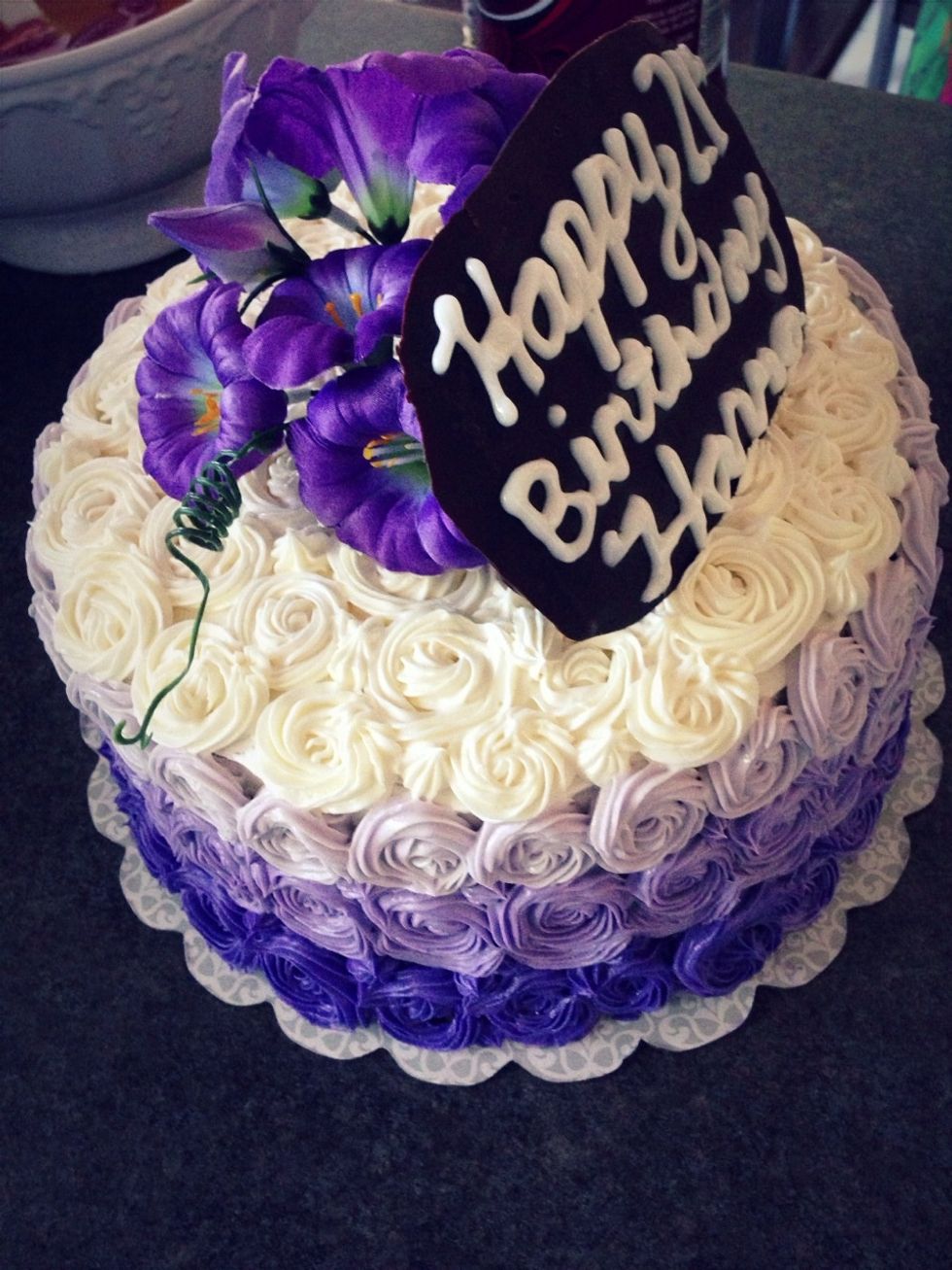 Great for any occasion. Mine is for my sister's birthday so I simply made chocolate bark to avoid writing on the pretty flower designs.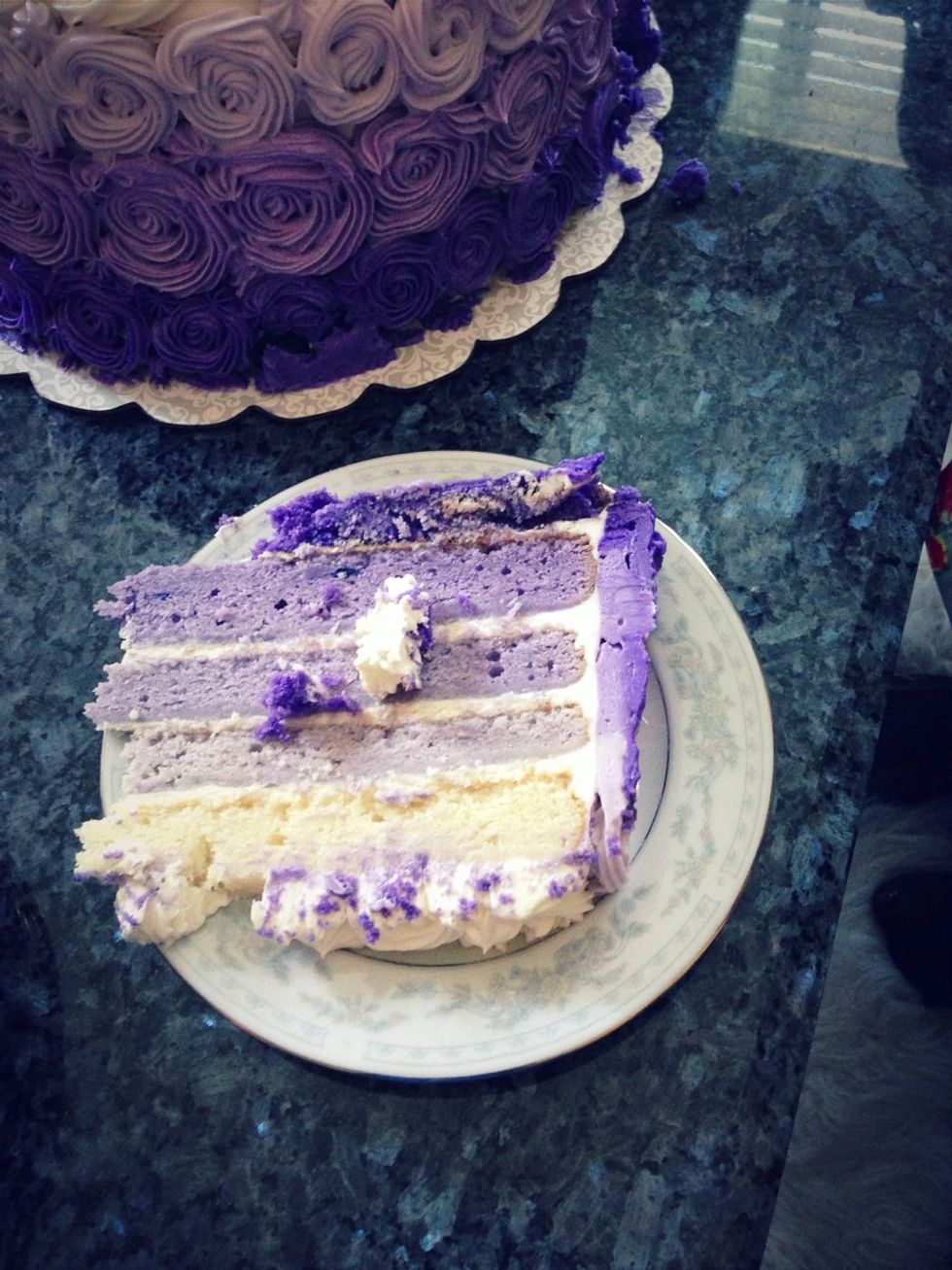 Looks amazing when it's cut and served!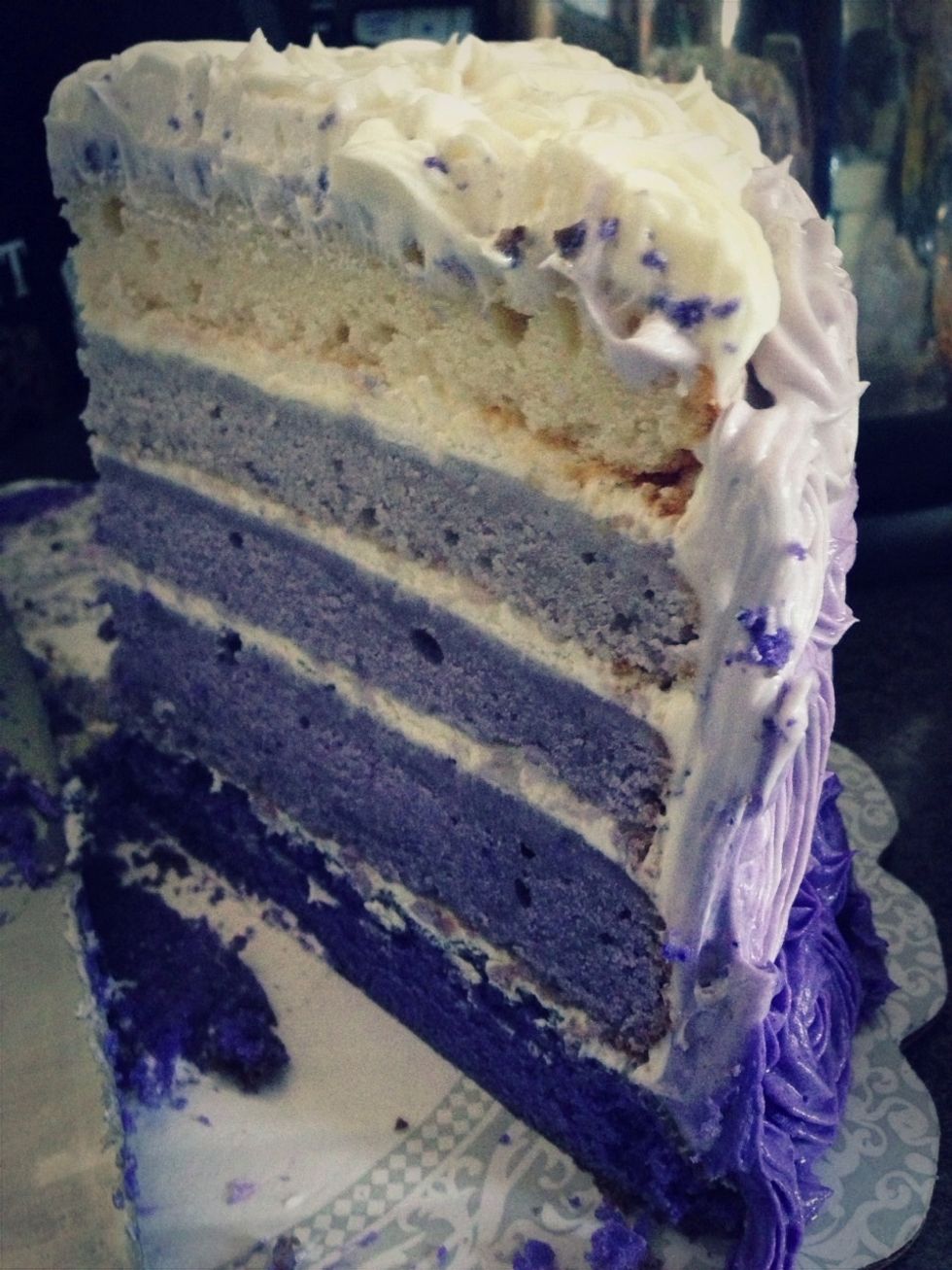 And there you have it. An ombré cake!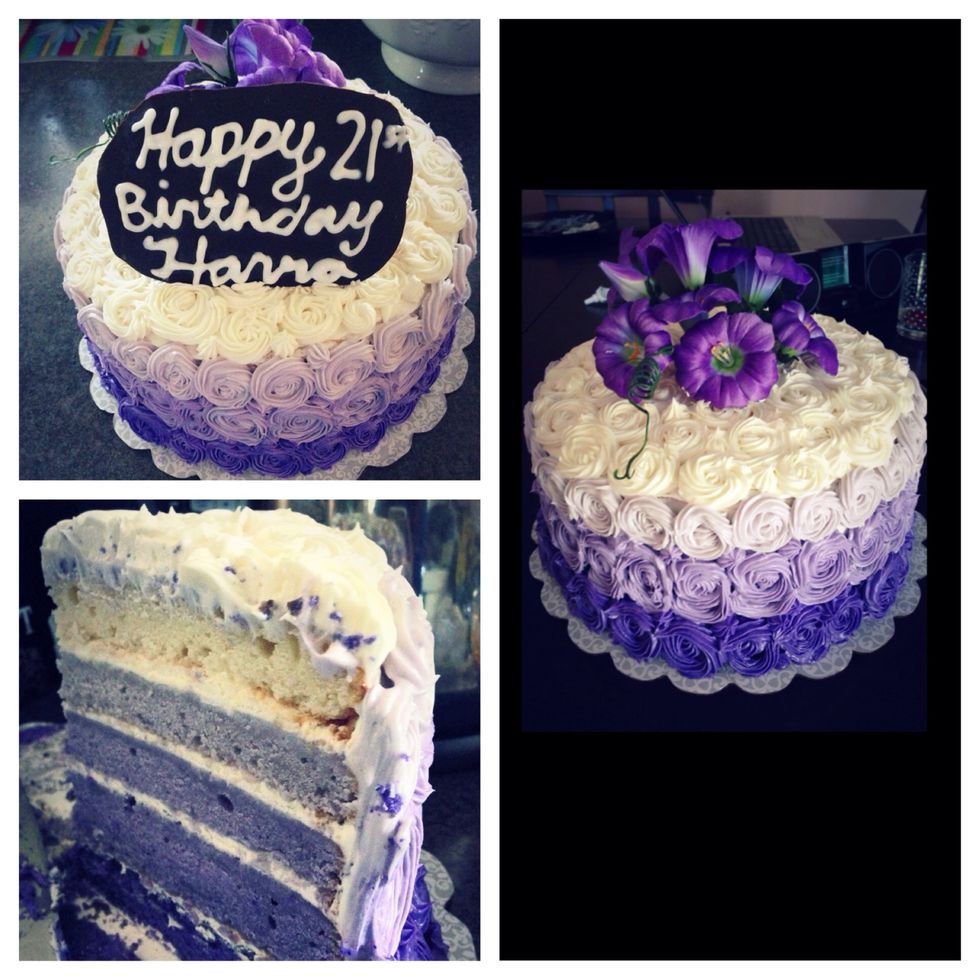 Enjoy :)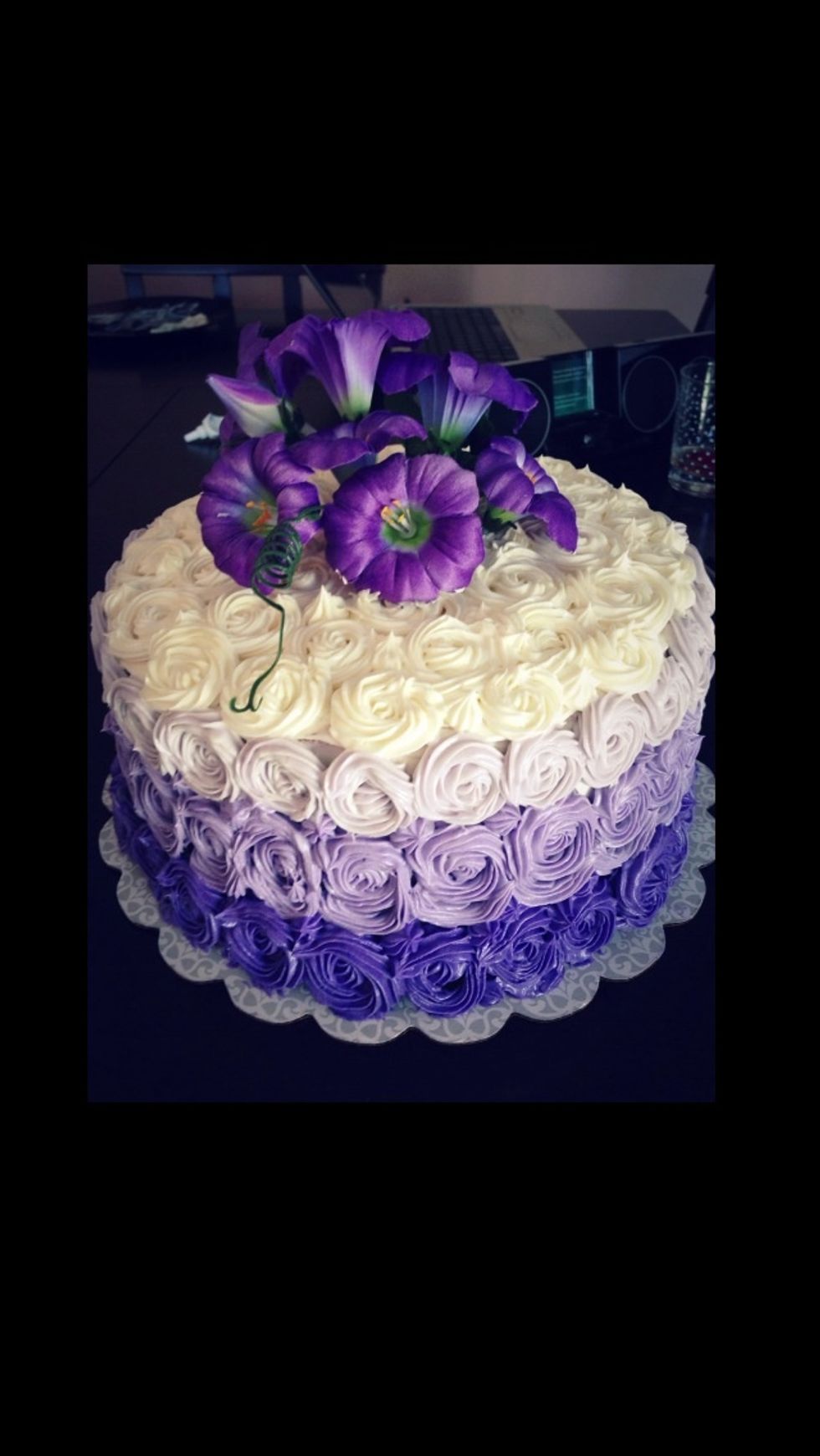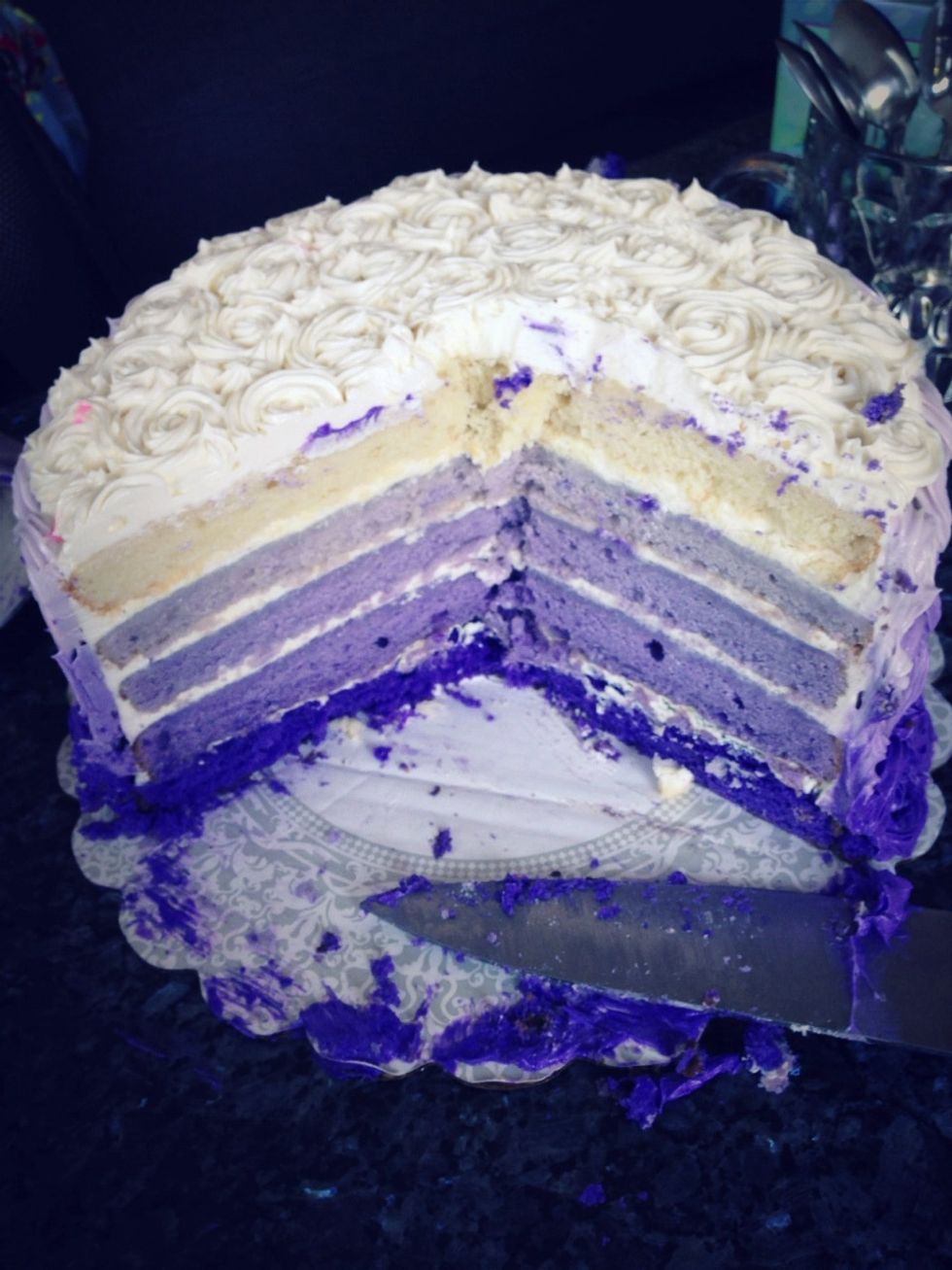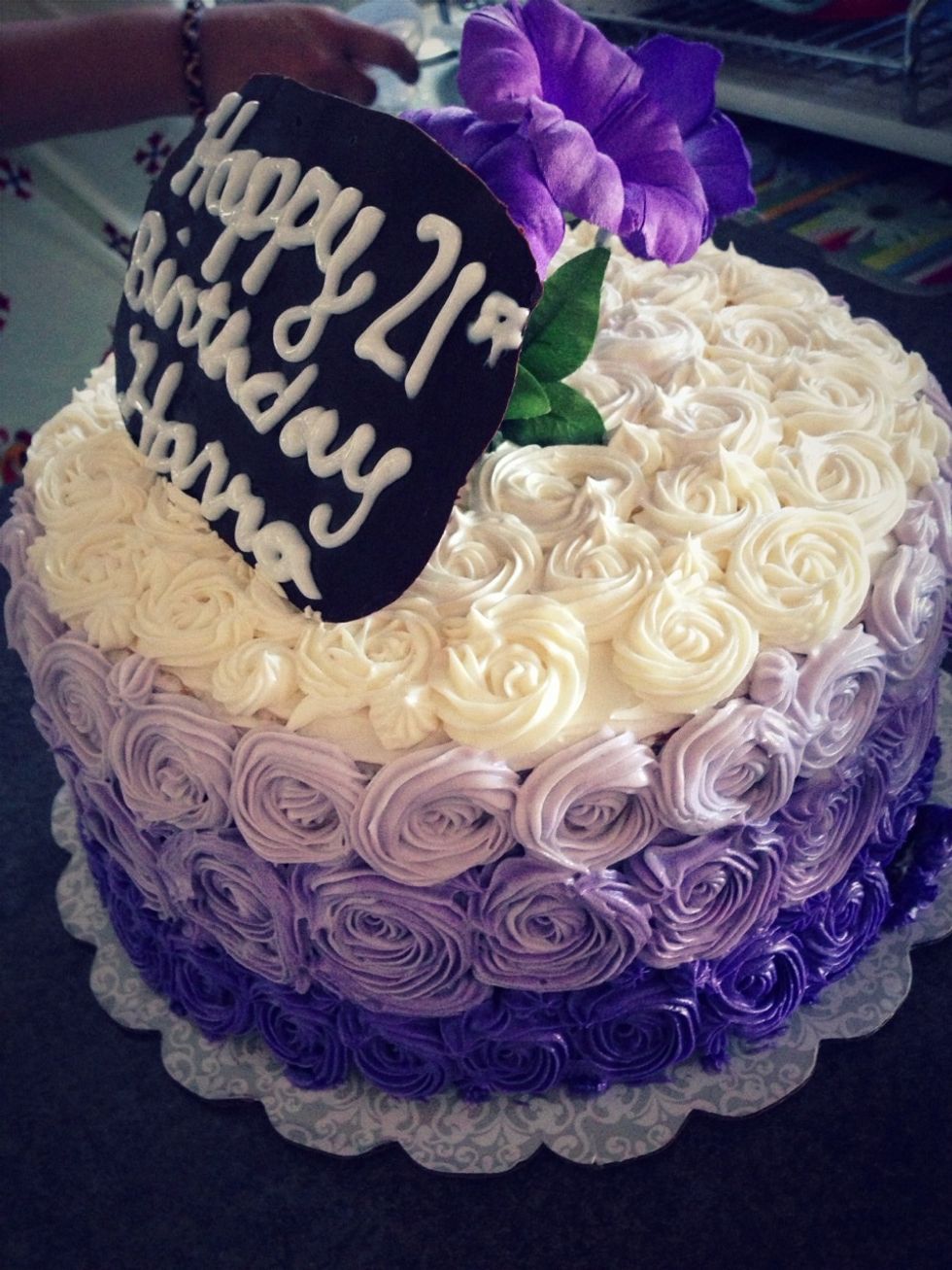 Cake recipe or box cake
Carton of heavy cream- whipped
Buttercream icing
Desired food colouring
Decorative flowers/cake toppers
Two or more 9 x 12 Cake pans