Make an Olive Oil and Sea Salt Body Scrub
38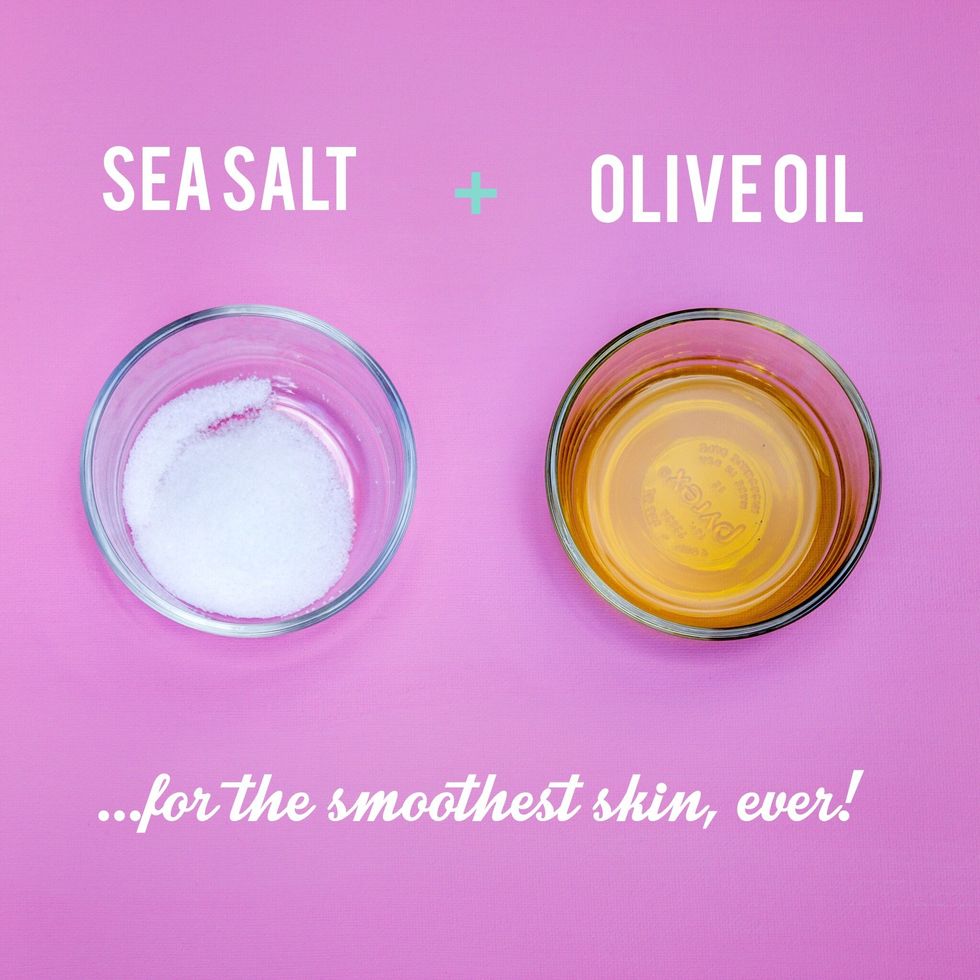 In a small bowl, mix olive oil and sea salt together. Add more sea salt if needed to create a scrub texture.
Use body scrub all over your body, focusing on your elbows and knees. This scrub is guaranteed to leave your skin extra smooth.
Extra Tip: Use olive oil on its own instead of shaving gel. It works wonders for the legs.
For more DIY tutorials, beauty, fashion and lifestyle posts, check out my blog ➡️ www.vickyb.tv ❤️
0.0c Olive Oil
0.0c Sea Salt
Vicky B.
I create pretty things. ? | \nDIY, Beauty, Decor, Floral Design, Events |Mimosa Lover | Find me on Pinterest, Instagram: @vickybdesigns | Snapchat: @vickybtv