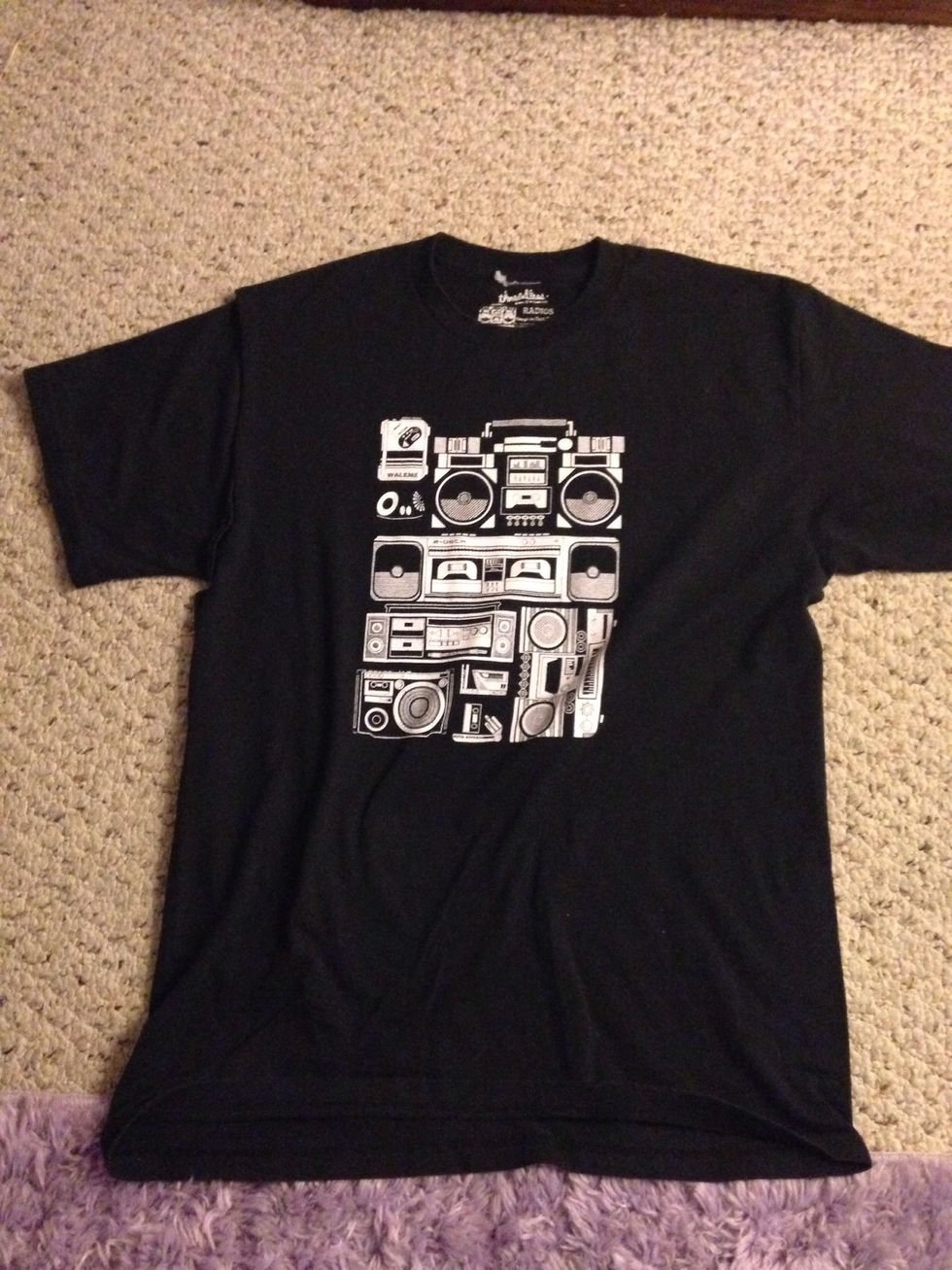 Lay out the t-shirt of your choosing. It's better if it's a little big on you.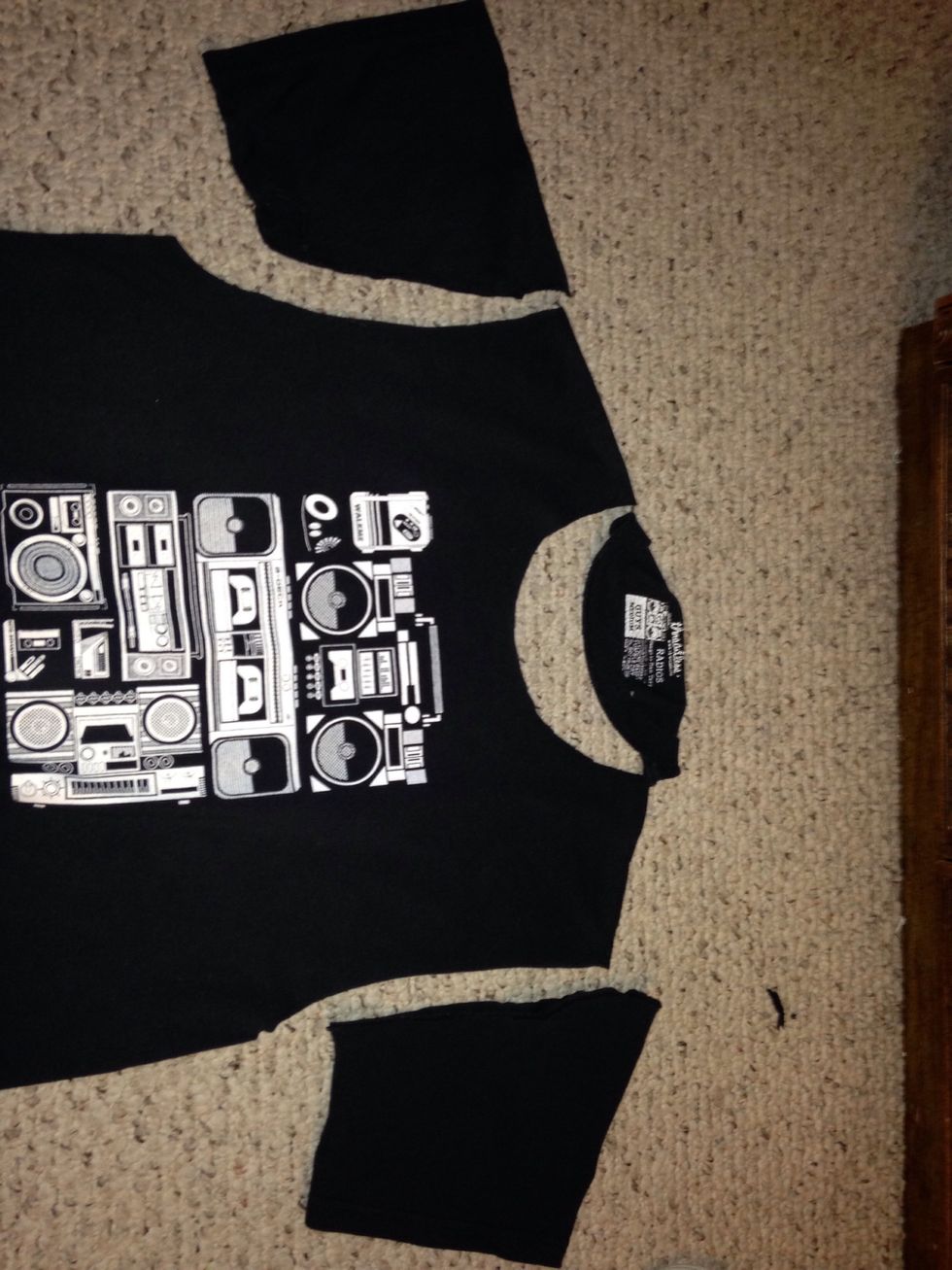 Cut off the sleeves and collar of your t-shirt. Cut right inside the seam.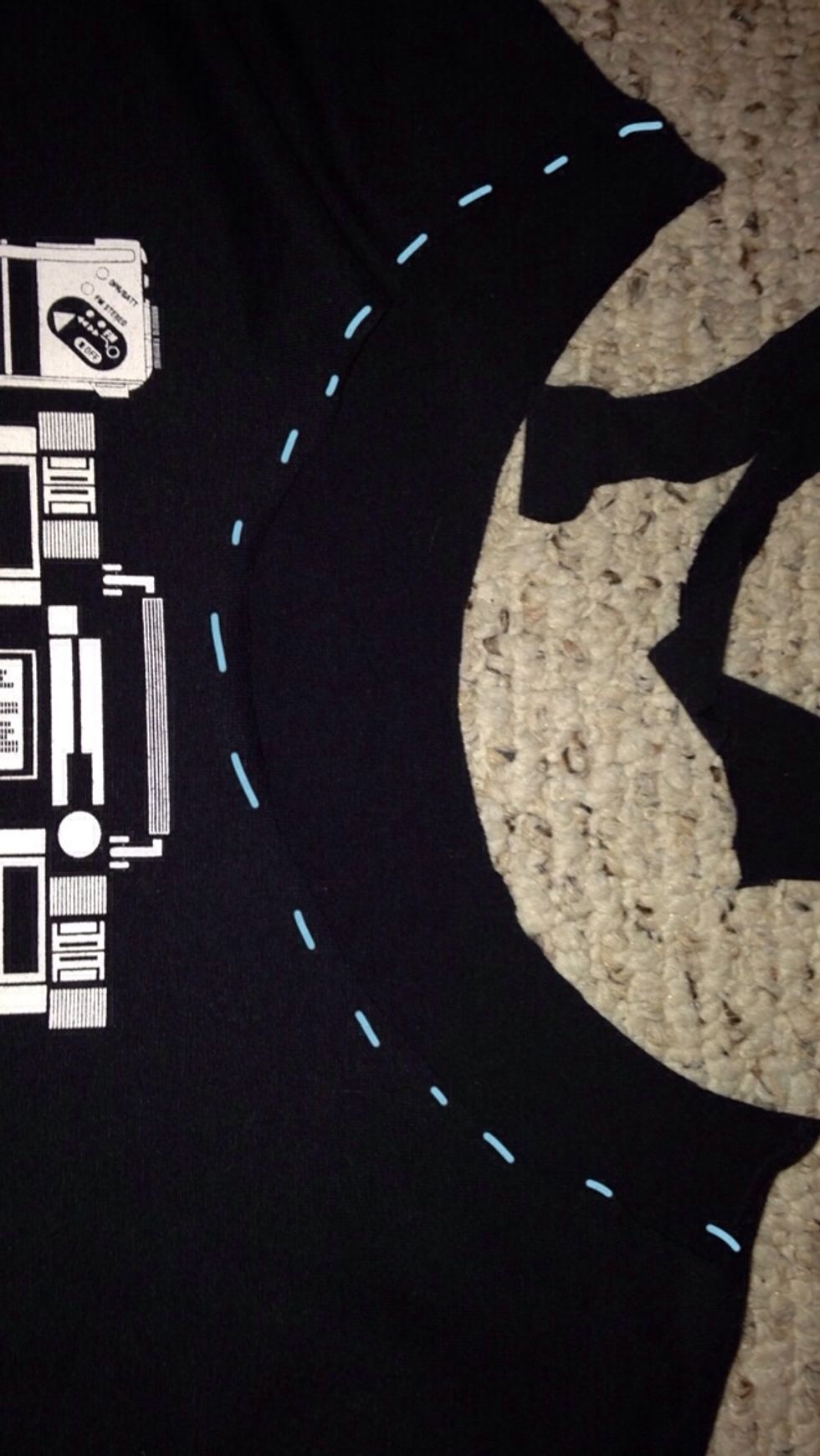 Cut the neckline about an 1 - 1 1/2 inches deeper.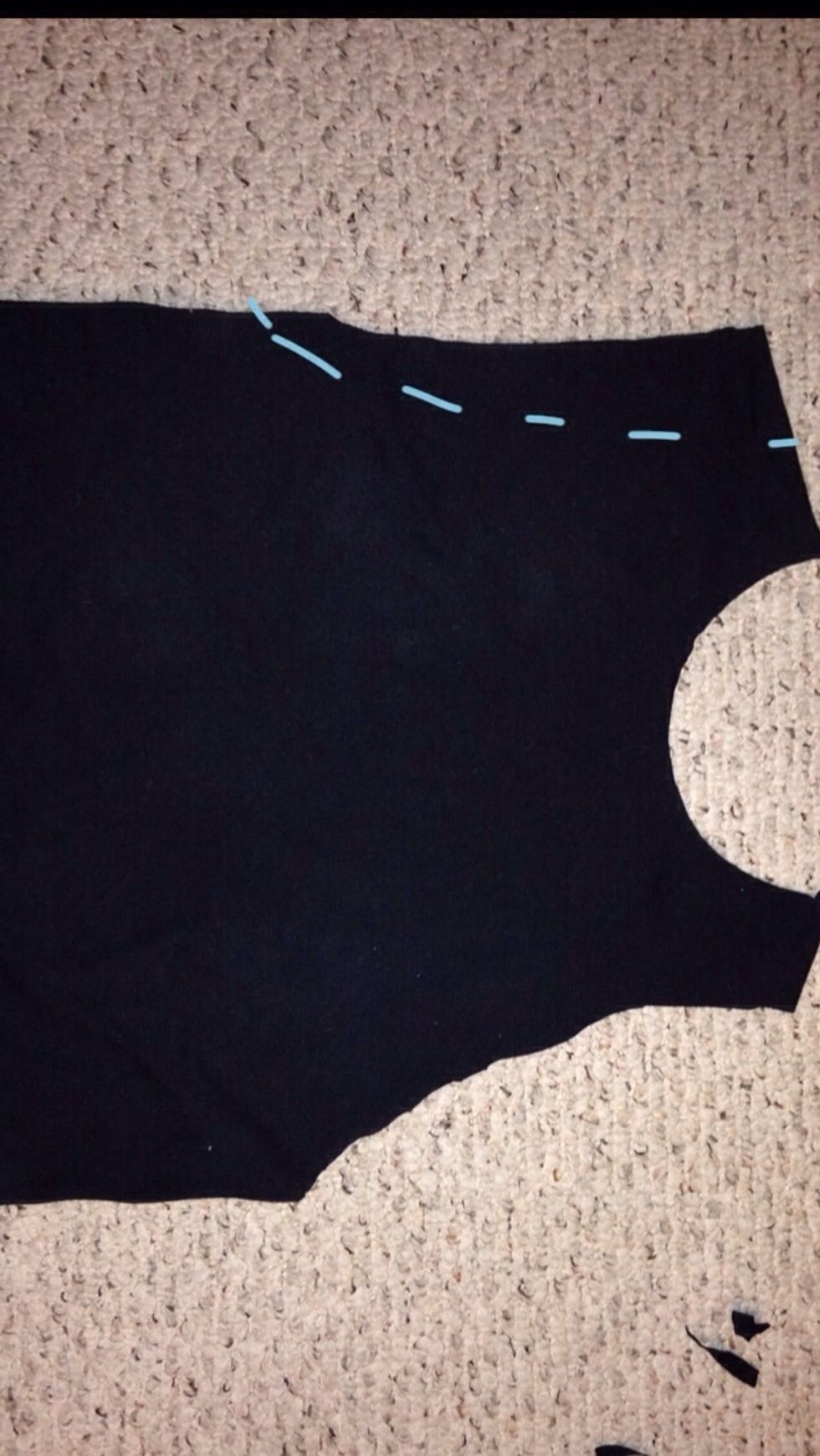 Turn the t-shirt over and cut between 1 - 2 inches away from the collar (depends on how thick you want the straps) down to the bottom of the arm opening in a curve on both sides.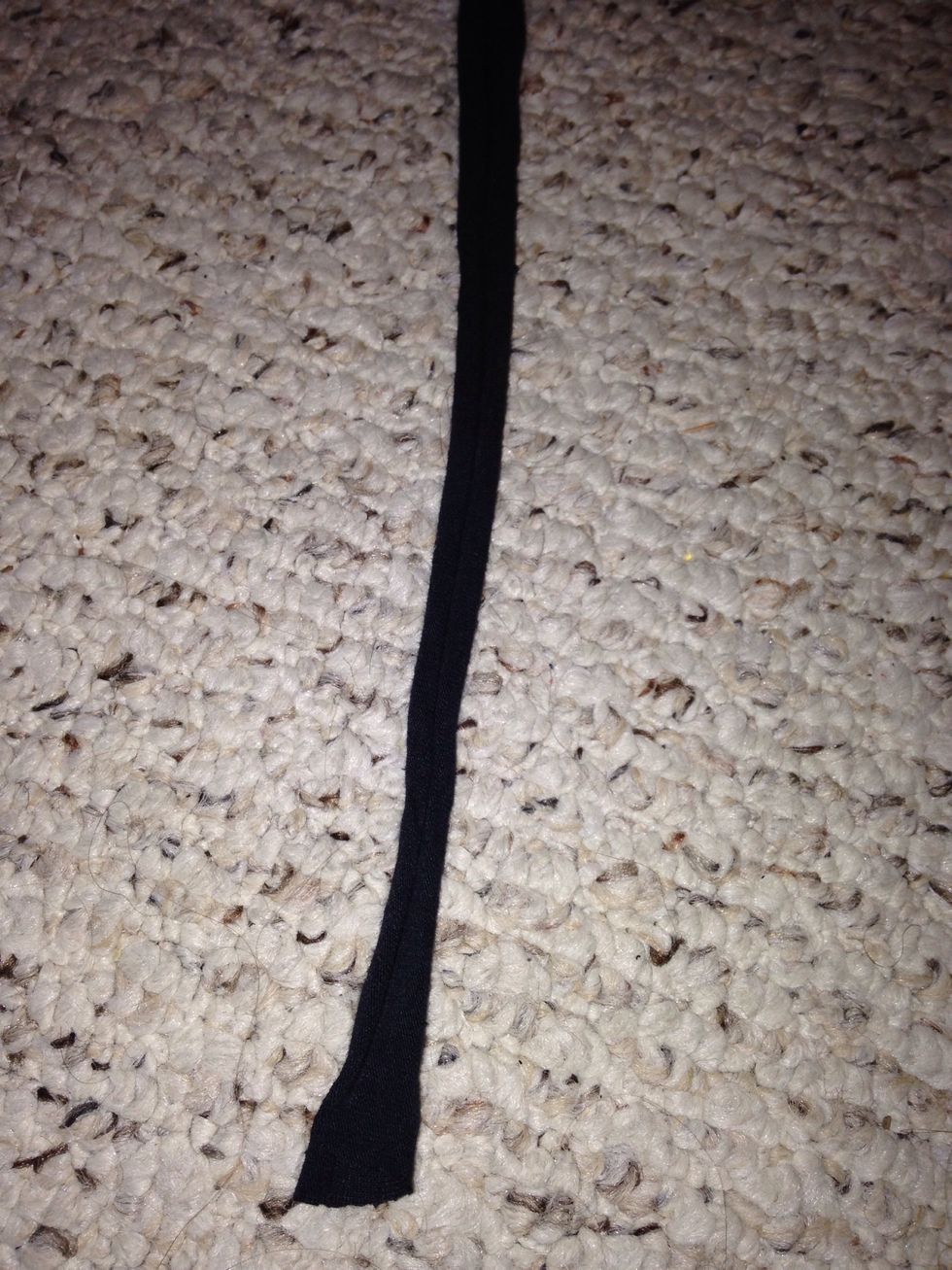 Using the scraps from the sleeves, cut a strip of fabric 2 inches by about 8 inches. Pull on each end until the strip curls up.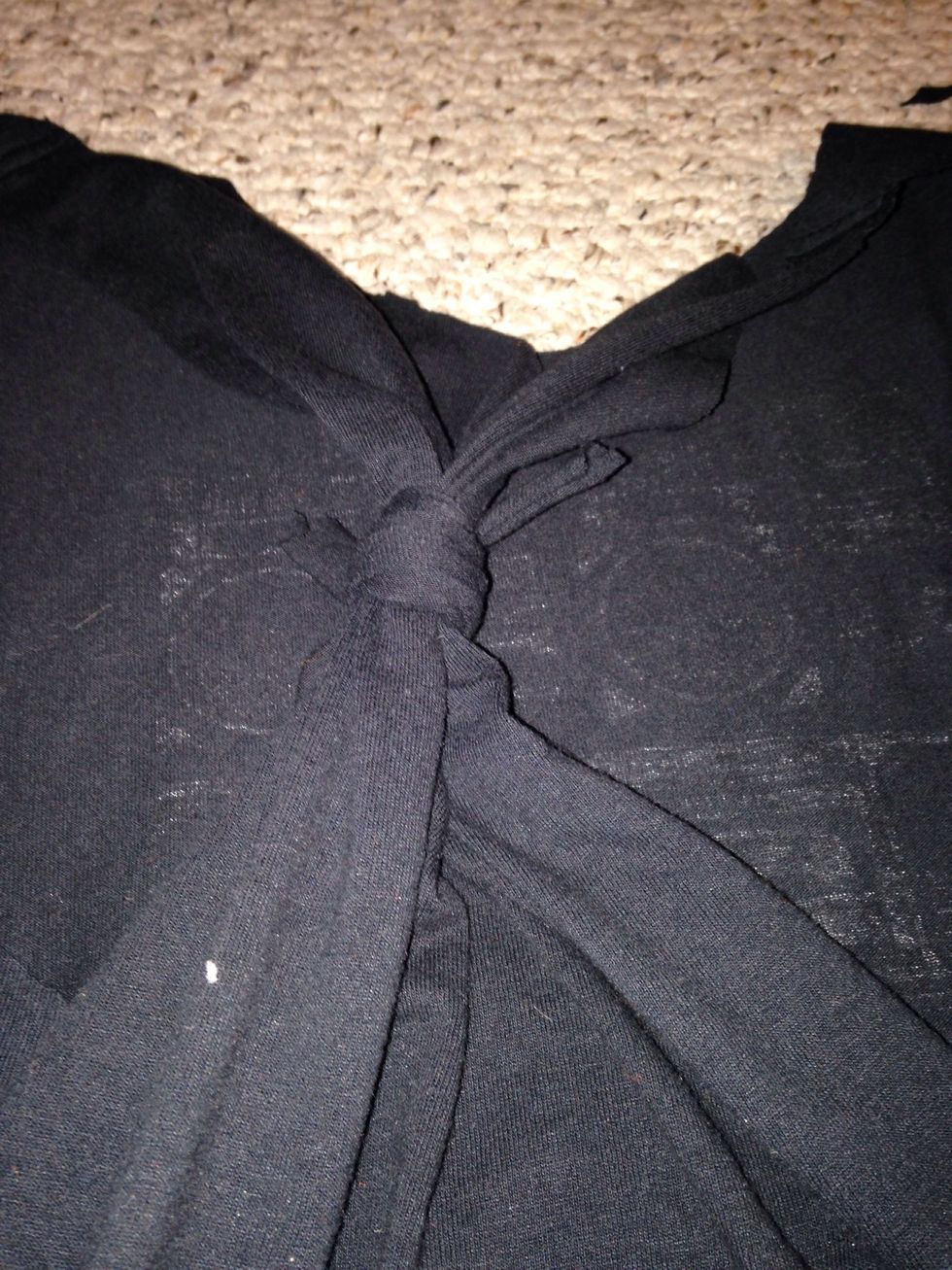 Wrap the strip around the back of the shirt through the armholes twice and tie a double knot tightly. You can shift the knot to the inside of the shirt after you tie it.
Done!