How to make an old t-shirt, into a cute t-shirt
Make an Old T-Shirt, Into a Cute T-Shirt
40
This is my FAV! Tshirt, and it was starting to get wrinkly and worn around the neck, but I just couldn't bare throwing it away.
So instead I laid it against my daughters play set (lol, you can really use anything that will allow the seams on the shirt to line up) And I started to cut.
I used sharp kitchen scissors.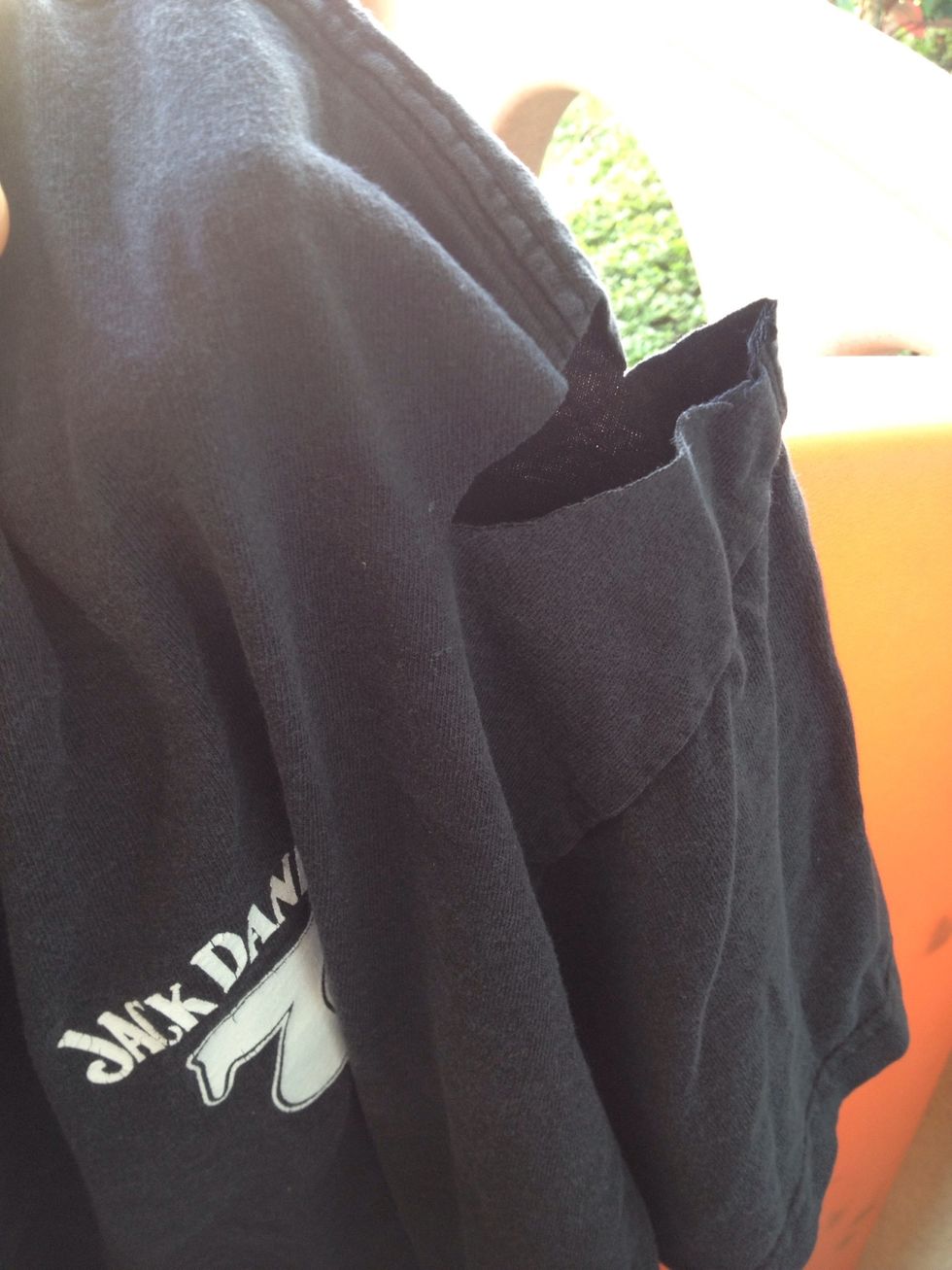 I started to cut from one shoulder to the other. I kept a crescent direction and started my incision about 2 and a half inches from the neck line.
I cut all the way across to 2 and a half inches away from the neck seam.
It's really fast and easy :) enjoy