Download this template from http://battilana.net/NBattilana_G45_ComeAwayWithMe_rocket_tempate.pdf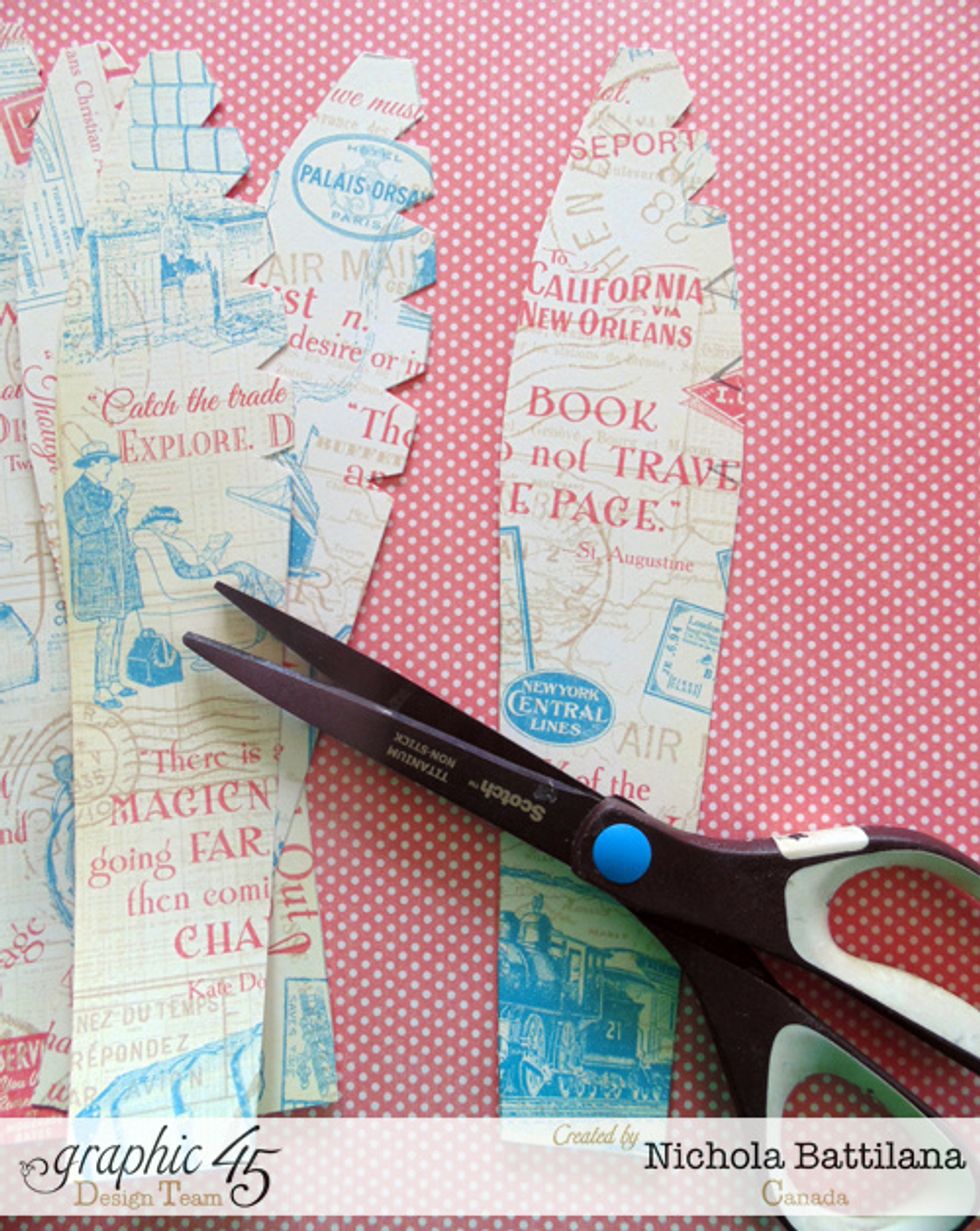 Cut out 6 pieces for the body of the rocket using Graphic 45 > Come Away With Me > Wanderlust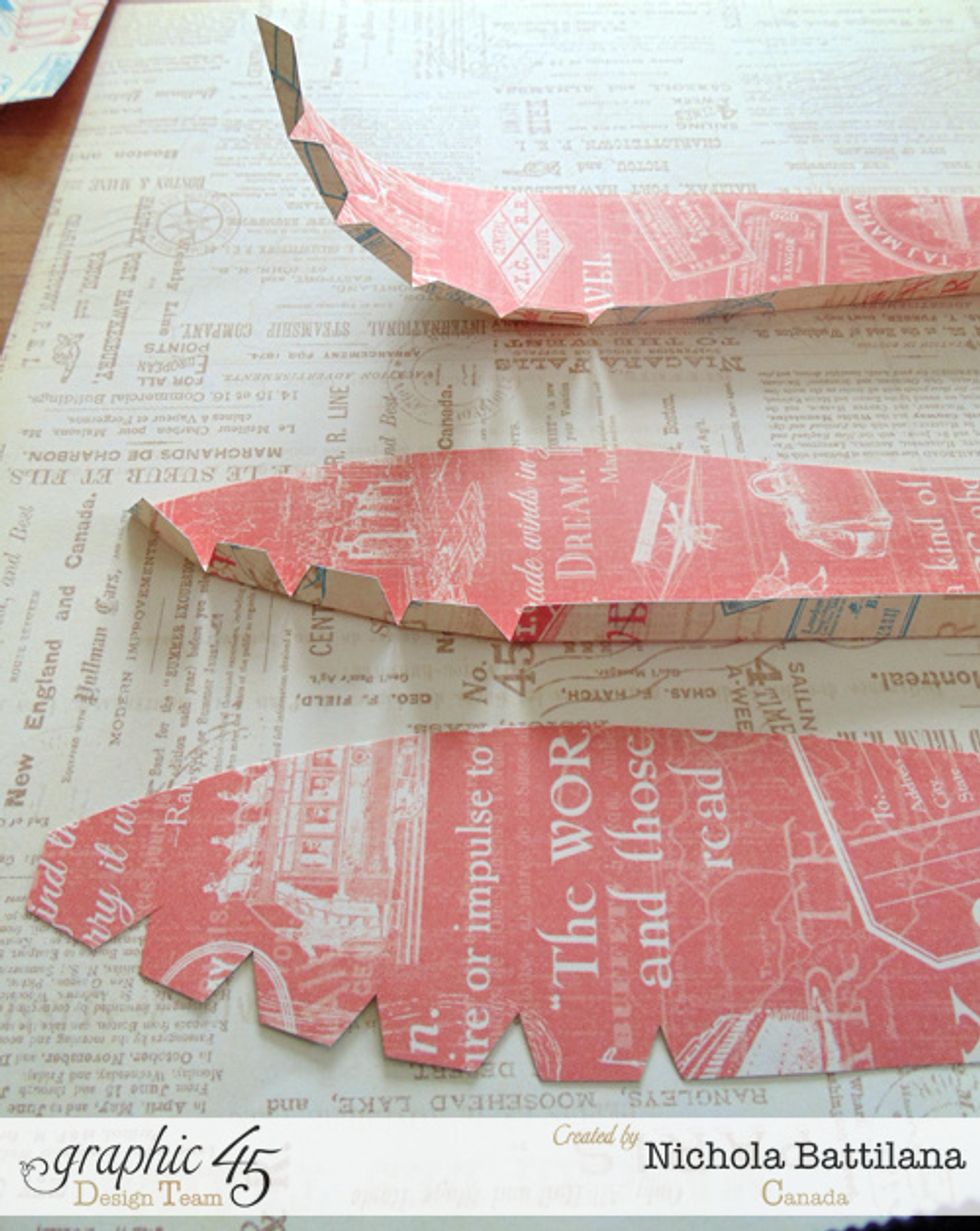 Fold along the notched edges. Then curl the pointed end as shown at the top. Do this for each piece.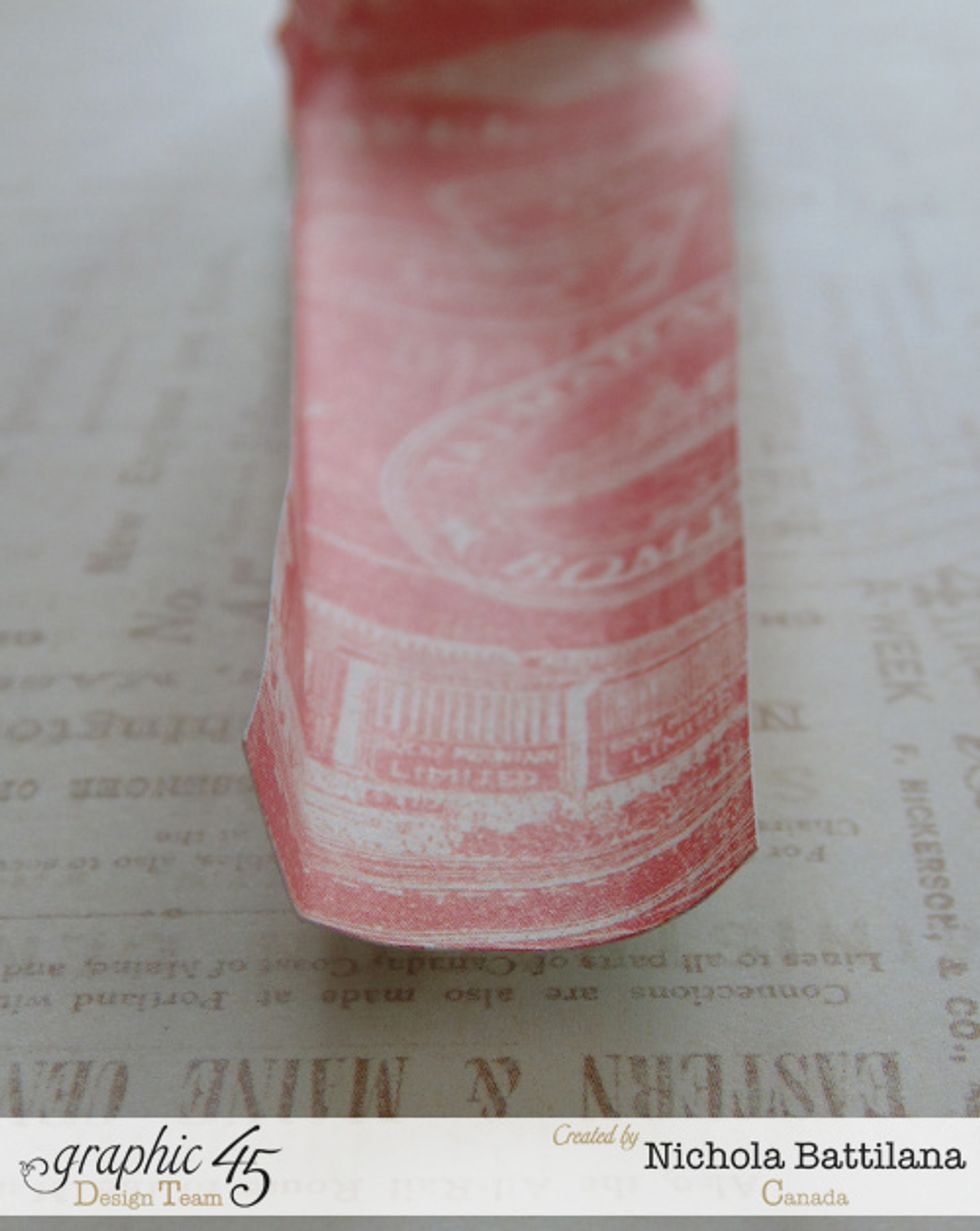 Curve the bottom edges too, so that it sort of looks like a scoop.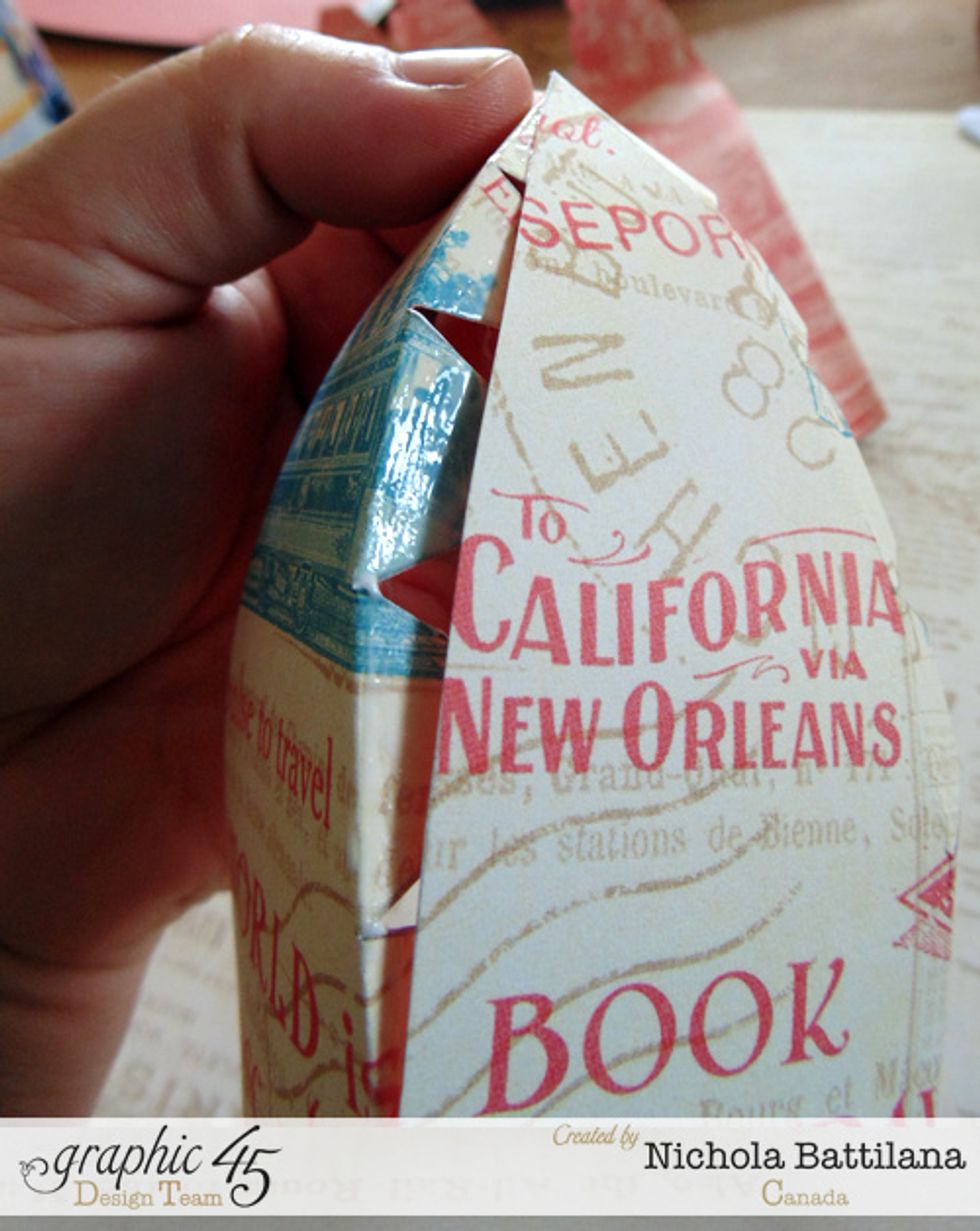 Using white tacky glue along the notched edge, align the top point and bottom edge of your pieces. Ease them so that they fit together. This part will be fiddly!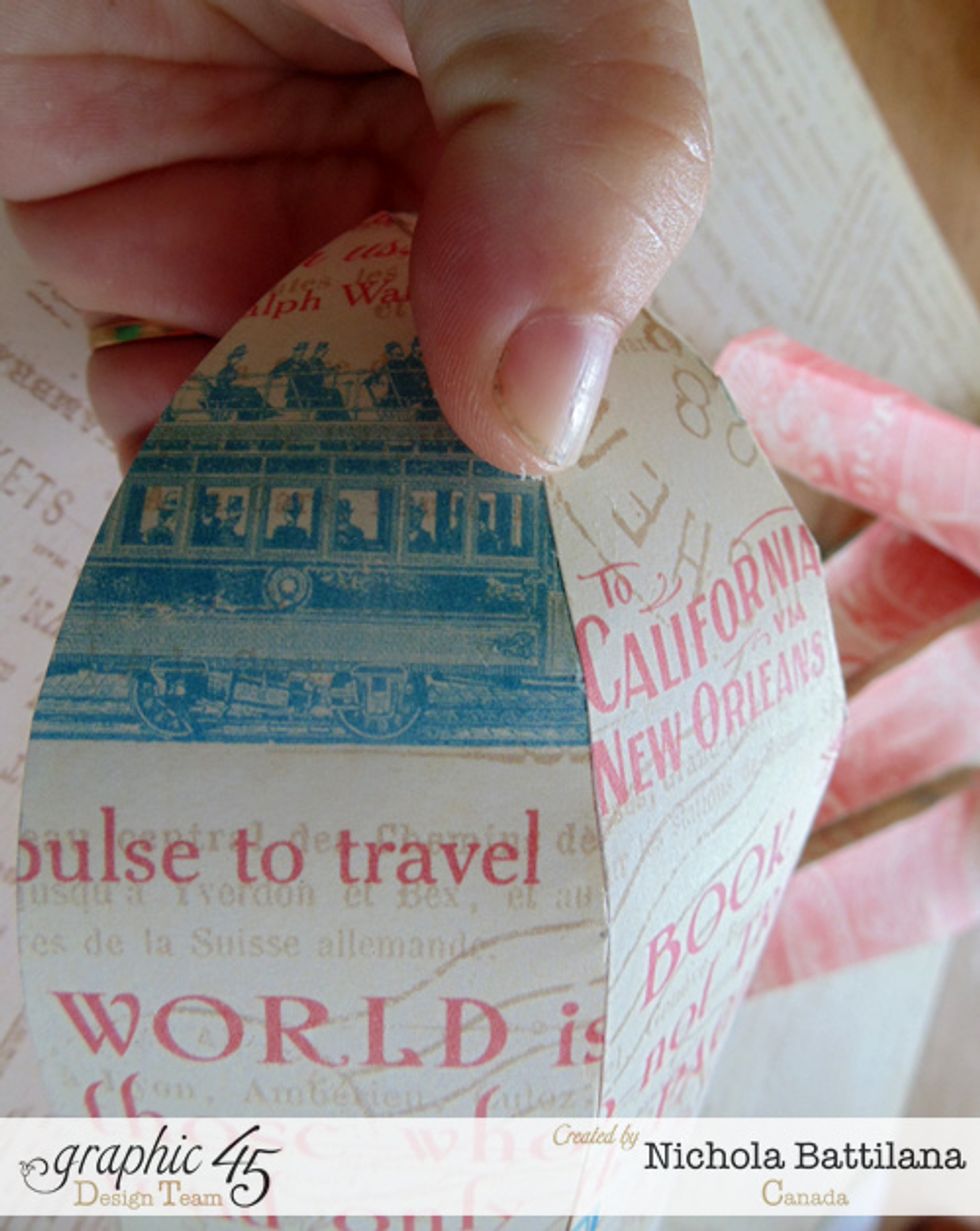 While the glue is a still a little wet, your paper should have a bit of 'give'. You can press the seams between your thumb and finger to give a finer curve.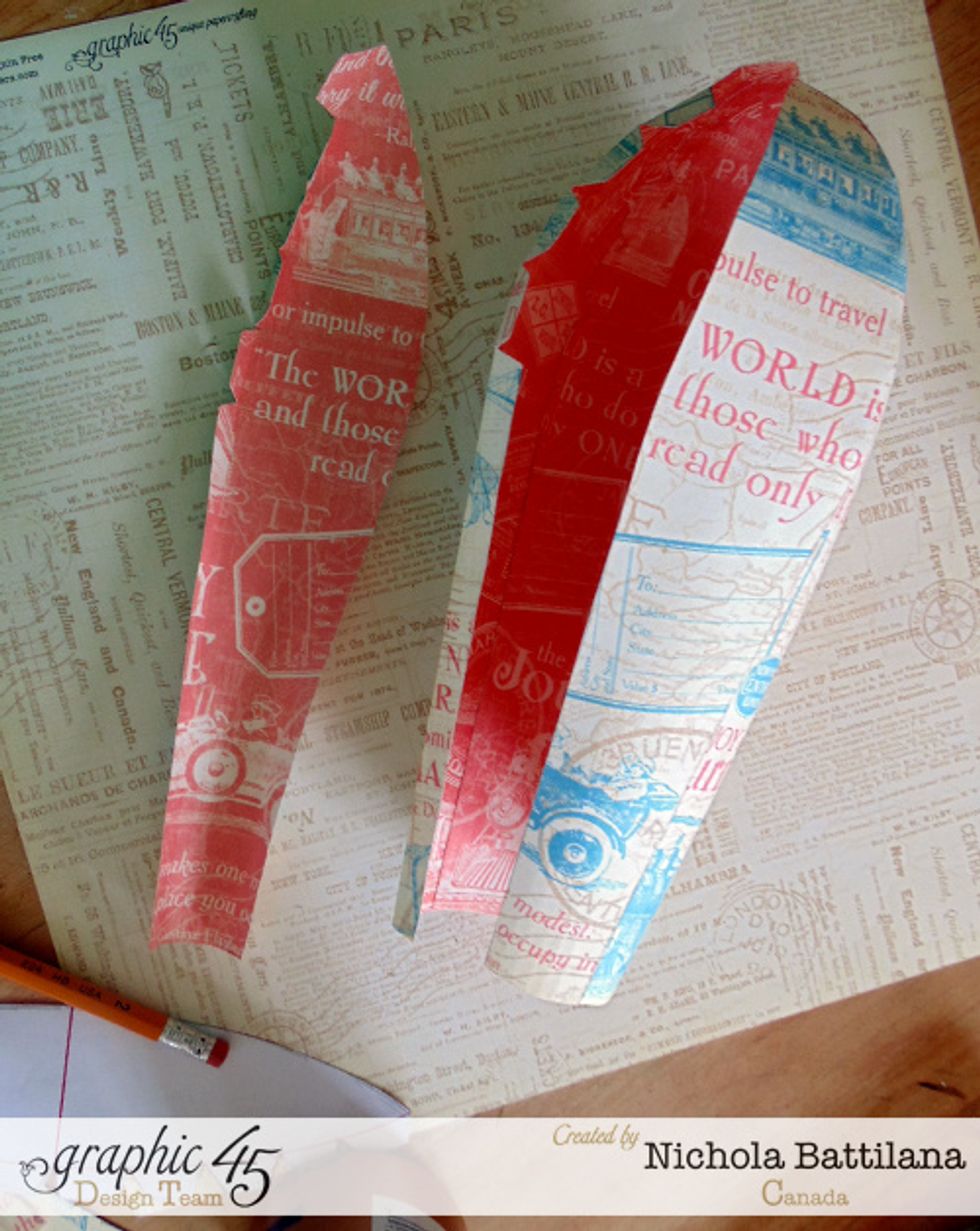 Keep going! Adhere all 6 pieces together. Fitting the last piece is the most difficult step...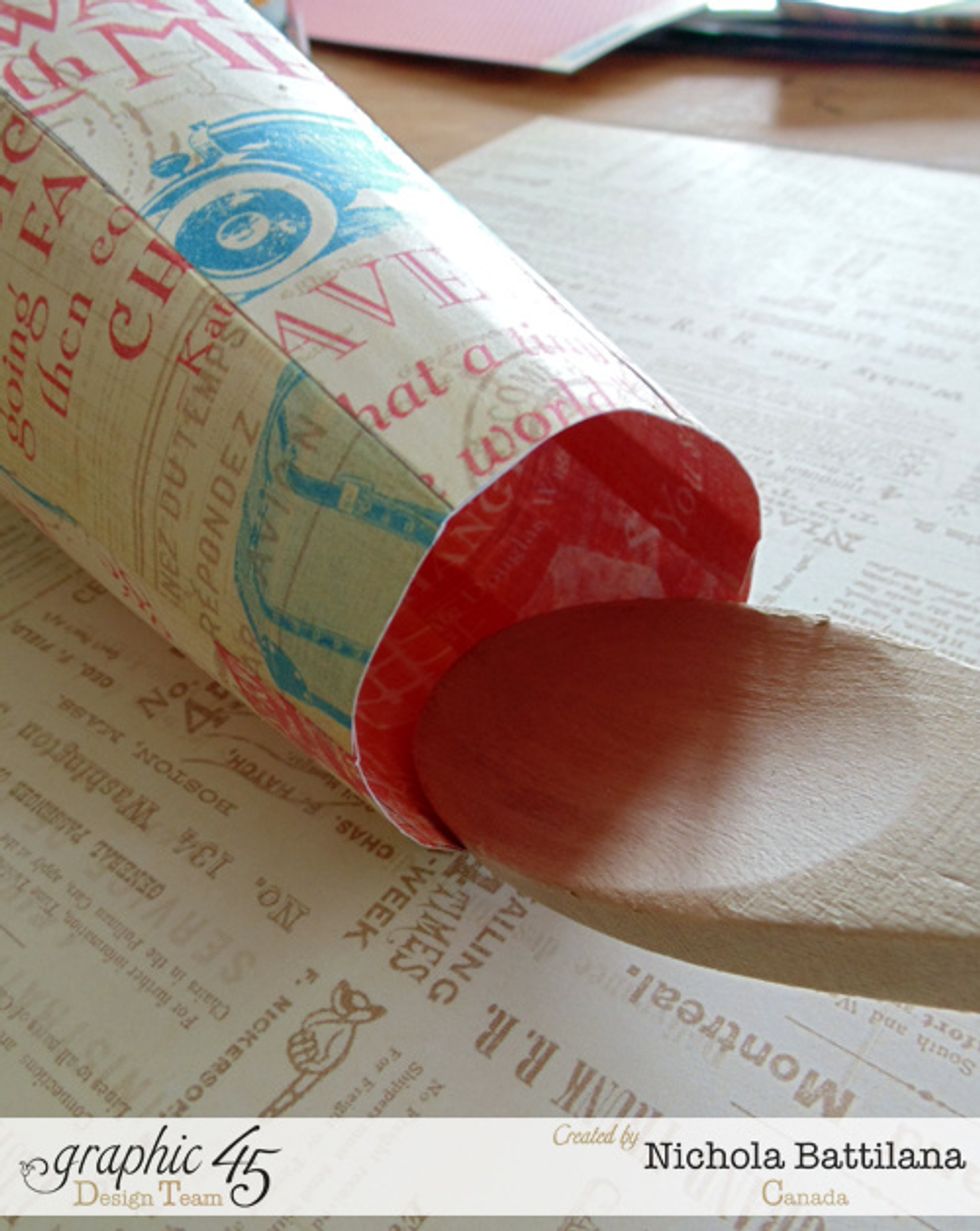 I used the back of a wooden spoon to help reach inside of that tight space, and press my seams closed.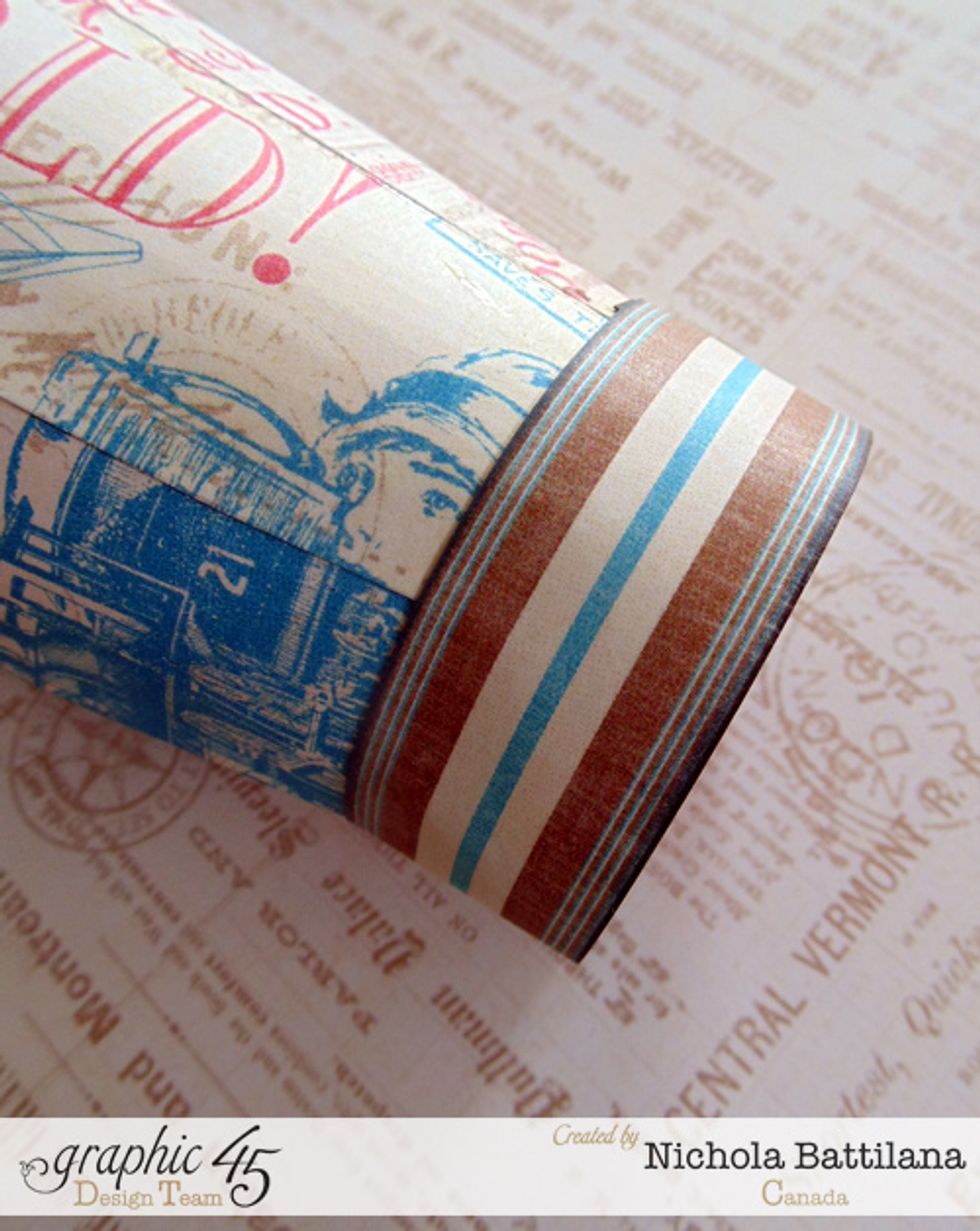 To finish off the bottom edge I add a strip of Graphic 45 > Come Away With Me > Pleasure Trip, adhering into place using Scrapbook Adhesives E-Z Squares® Refillable Dispenser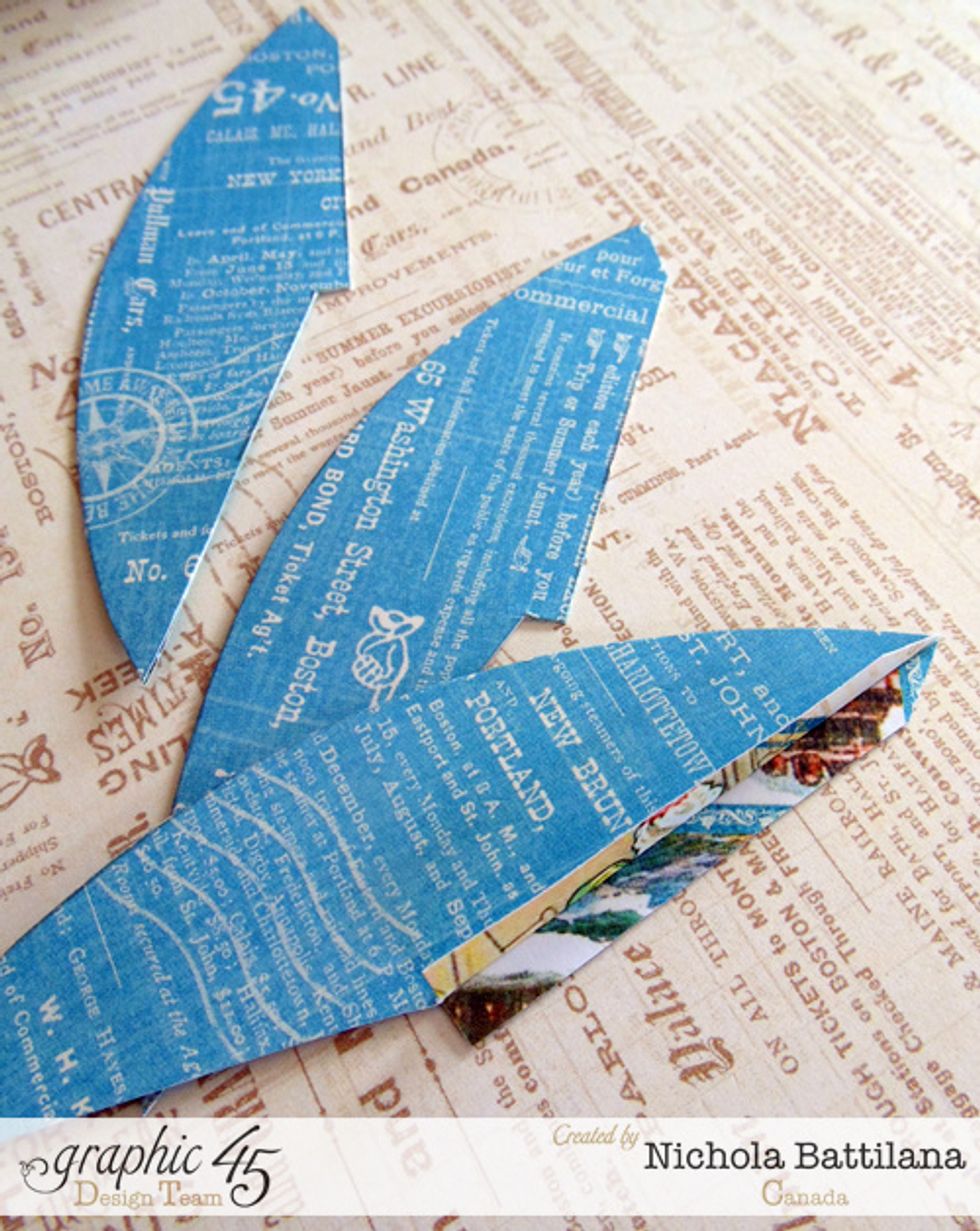 Now for the fins! Cut the fin shapes from Graphic 45 > Come Away With Me > Wanderlust and adhere the two matching halves. Ensure that the fold is free so that you can fold it like this.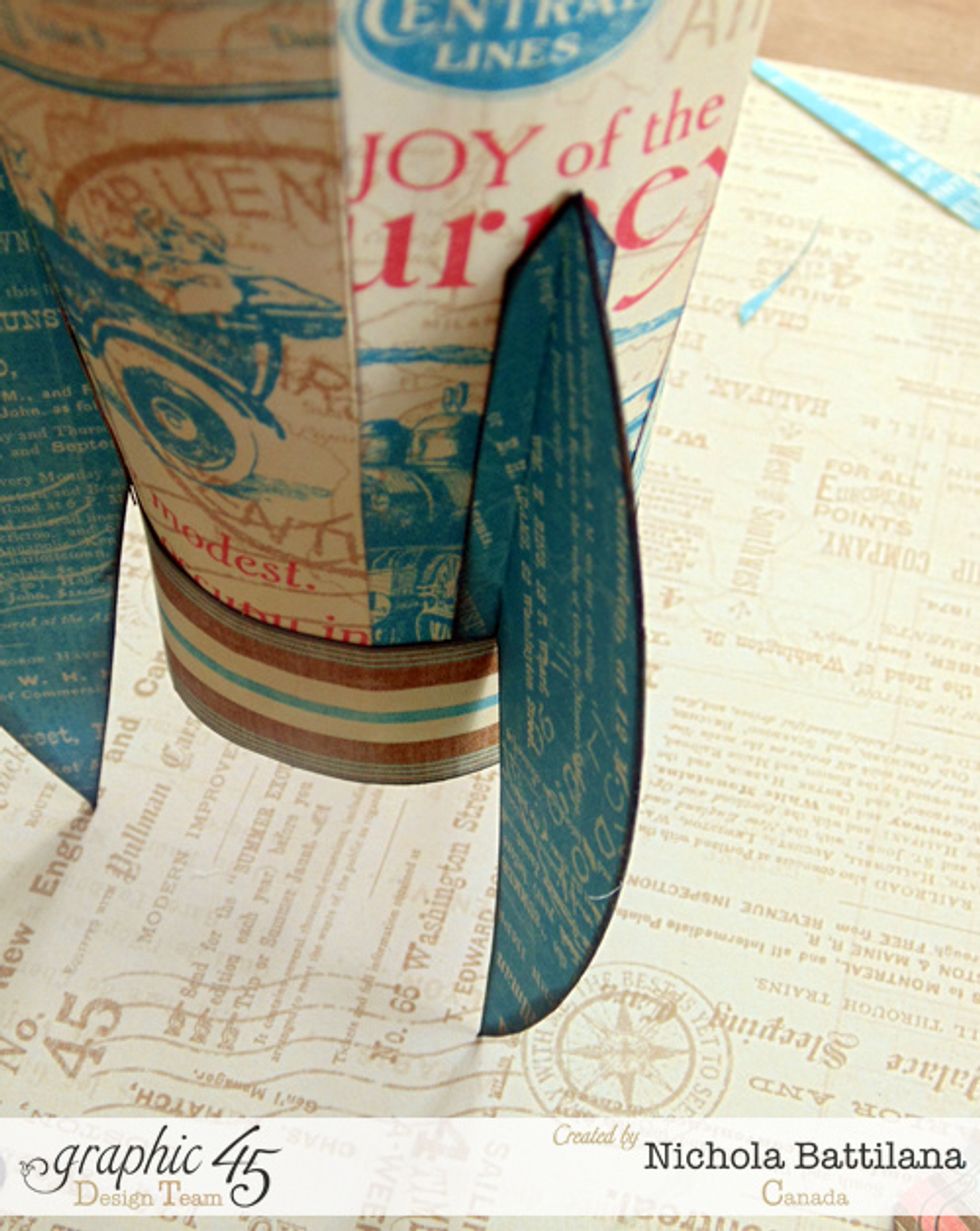 Apply adhesive to the folded edge and attach your three fins to the rocket body. I've used the E-Z Squares® Refillable Dispenser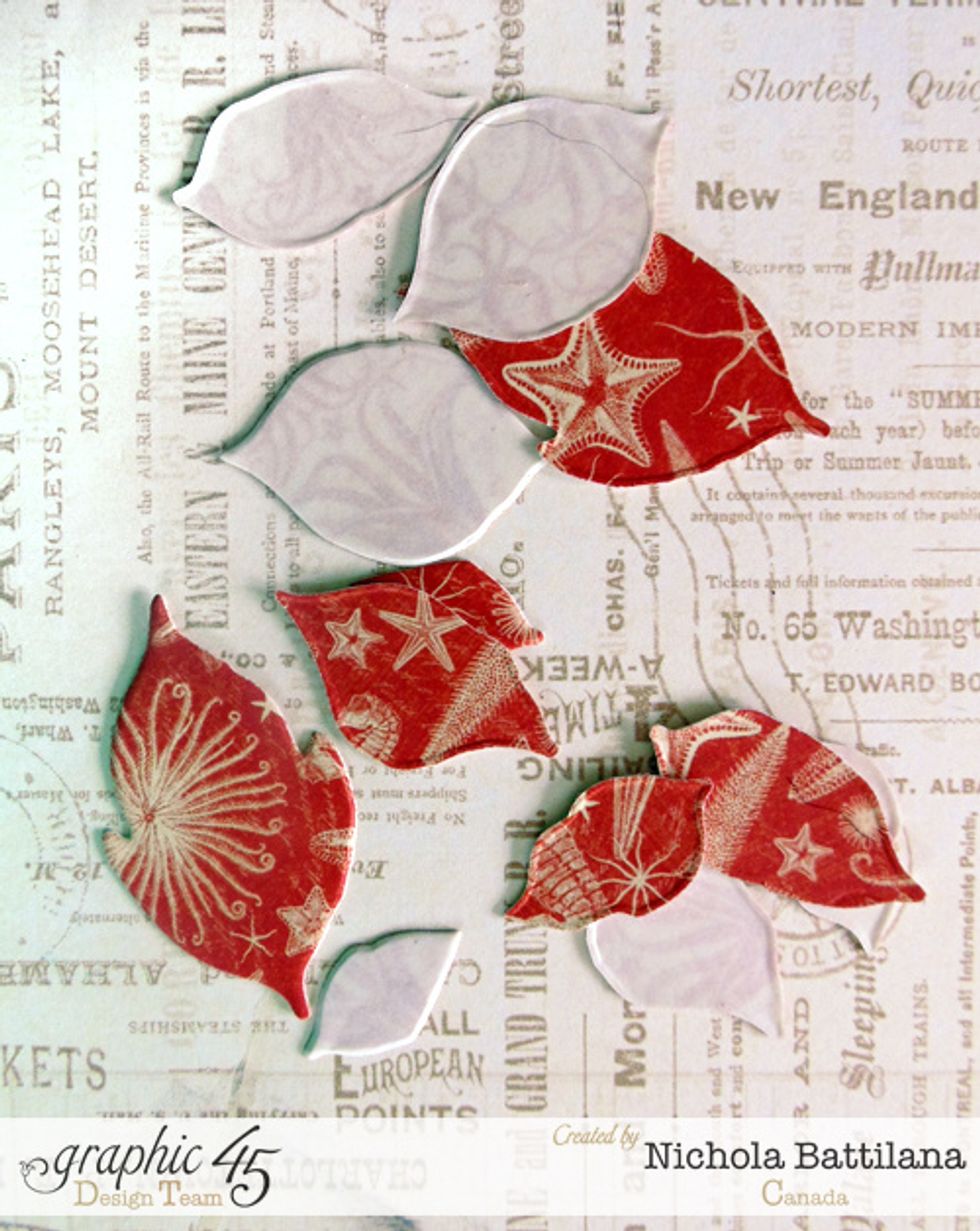 I've applied Scrapbook Adhesives Adhesive Sheets to Graphic 45's By the Sea > Gathering Shells. Using Sizzix Thinlits #658865 Susan's Garden Poinsettia I cut out several leaf/petal pieces.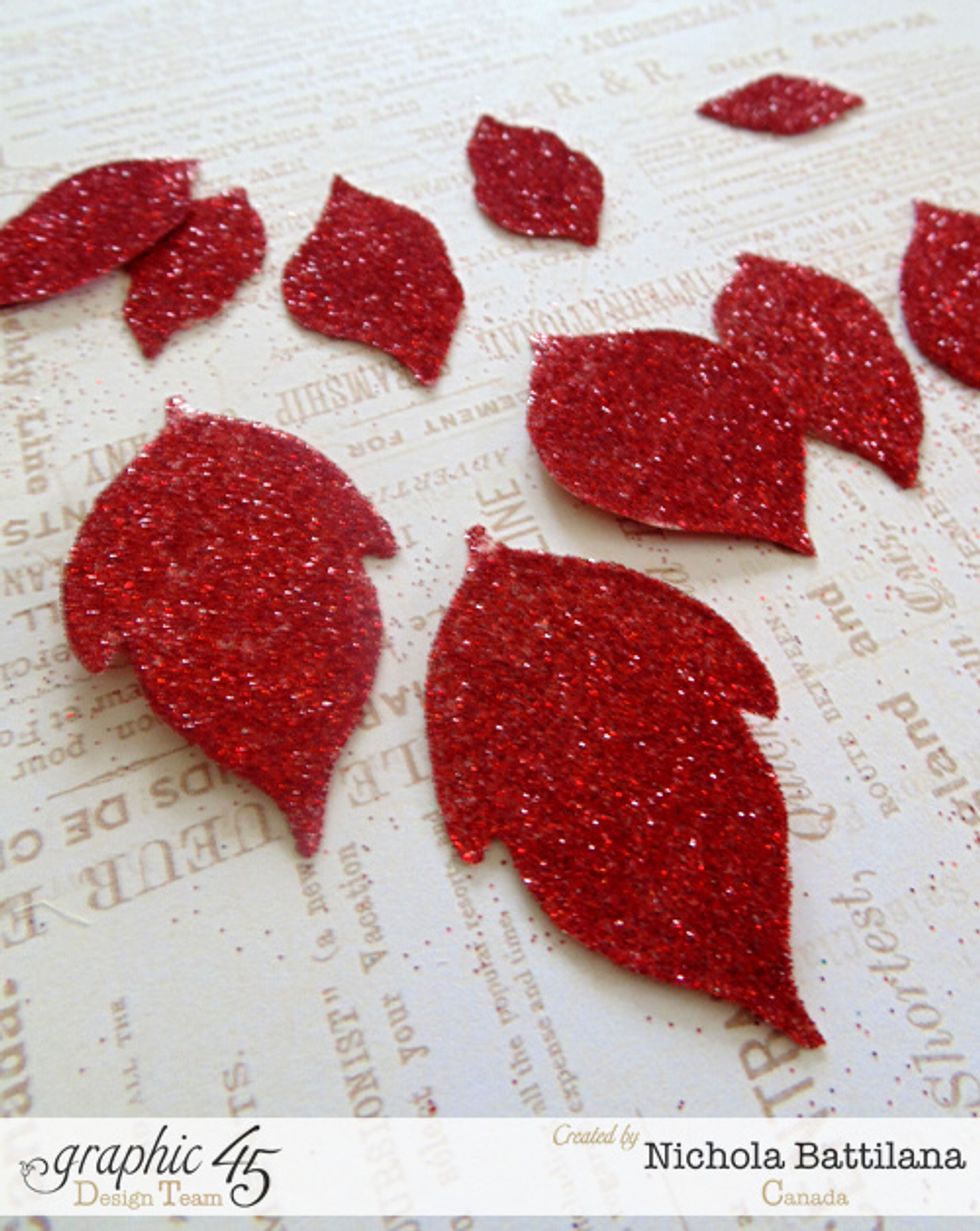 I pour fine red glitter over the sticky side of the pieces. These will be our rocket flames!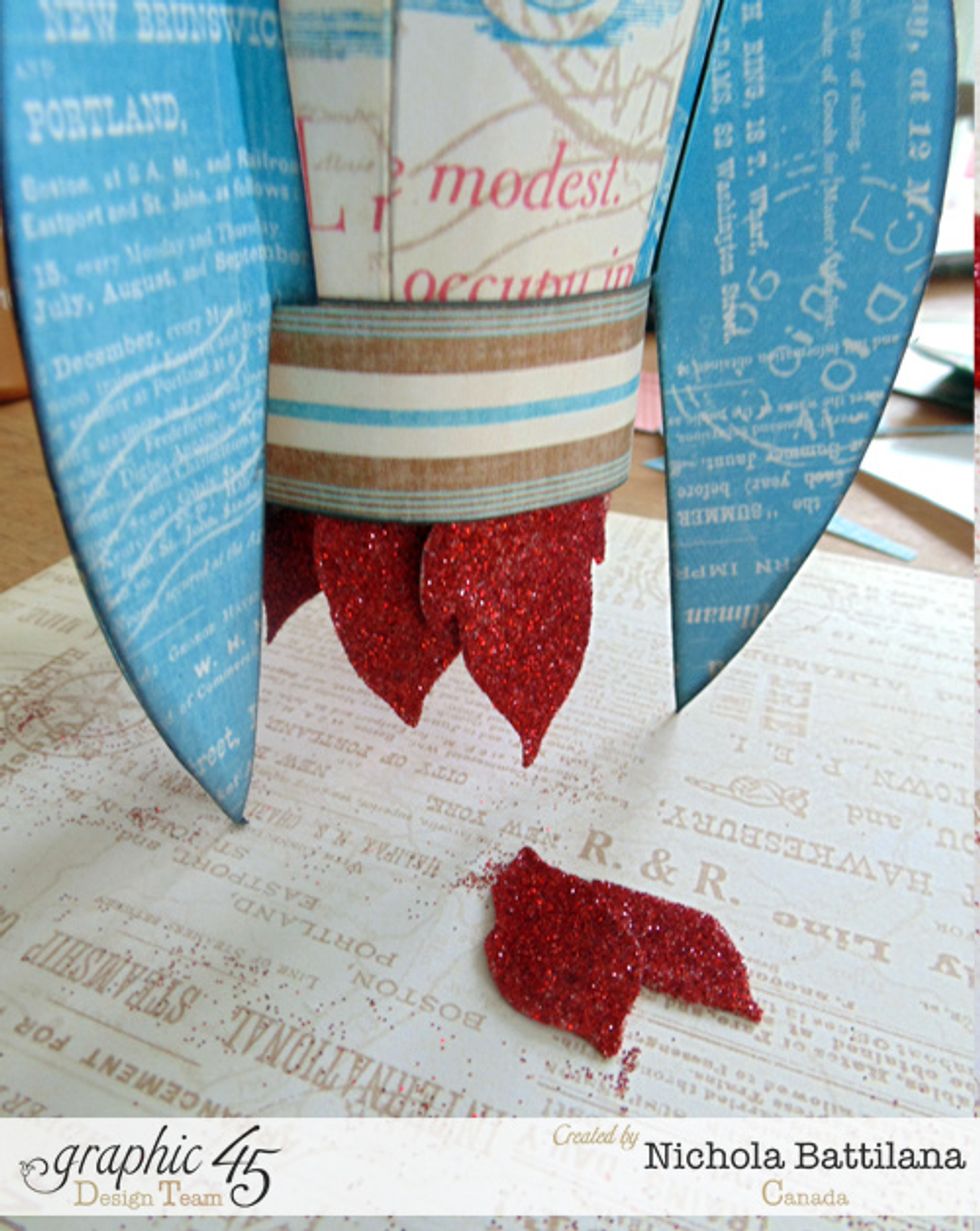 I used Scrapbook Adhesives Dodz™ to add the flames to the end of my rocket.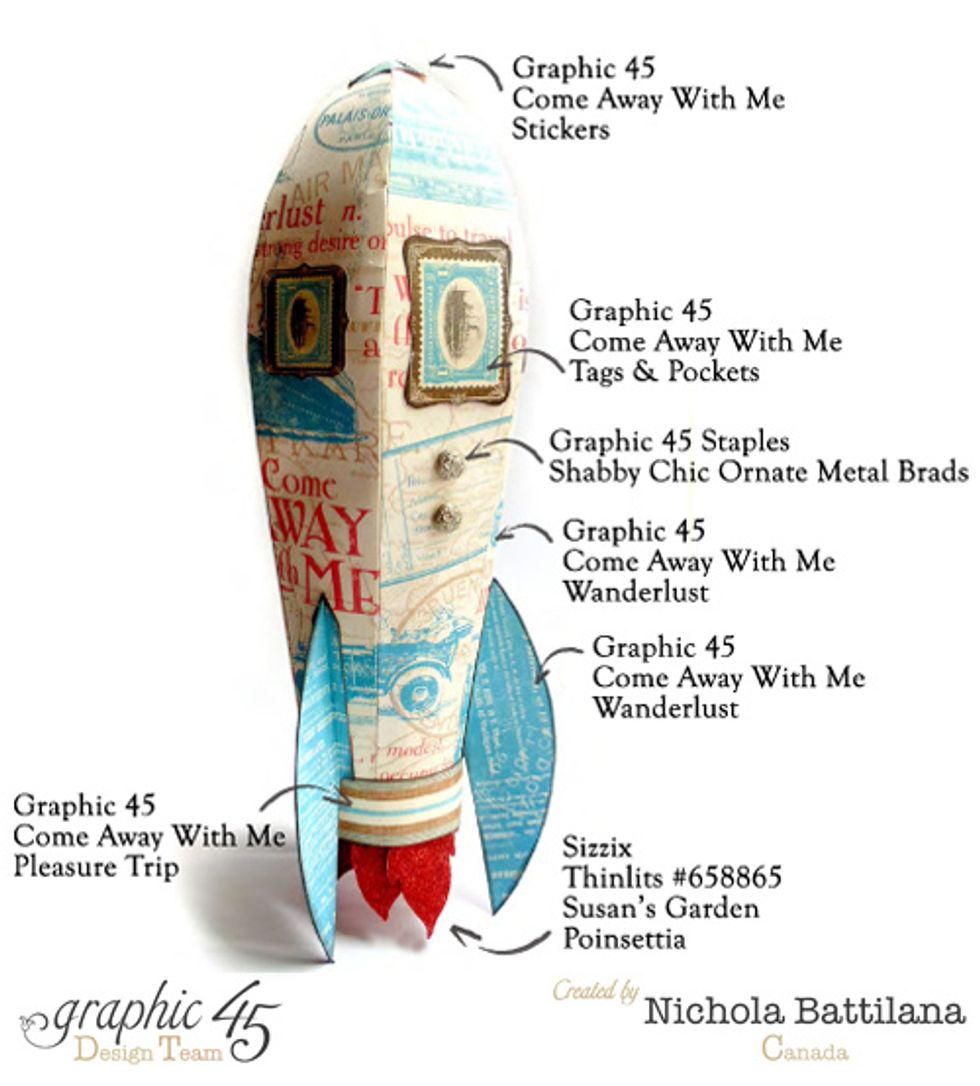 Finally the finishing touches! I've added Ornate Shabby Chic brads, Come Away With Me tags, and stickers to finish off my rocket using 3D Foam Squares and Dodz to keep everything in place.
Graphic 45Come Away With Me Stickers
Graphic 45Come Away With Me Tags & Pockets
Graphic 45 StaplesShabby Chic Ornate Metal Brads
Graphic 45Come Away With Me Wanderlust
Graphic 45Come Away With Me Pleasure Trip
Sizzix Thinlits #658865 Susan's Garden Poinsettia
Fine red glitter
Good quality white tacky glue
Scrapbook Adhesives Dodz™
Scrapbook Adhesives Adhesive Sheets
Graphic 45 By the Sea Gathering Shells
Scrapbook Adhesives E-Z Squares Dispenser
Scrapbook Adhesives 3D Foam Squares
Rocket template