Start off with a chair that you can refurbish.
Take off the seat. As you can see this chair has been changed a few times.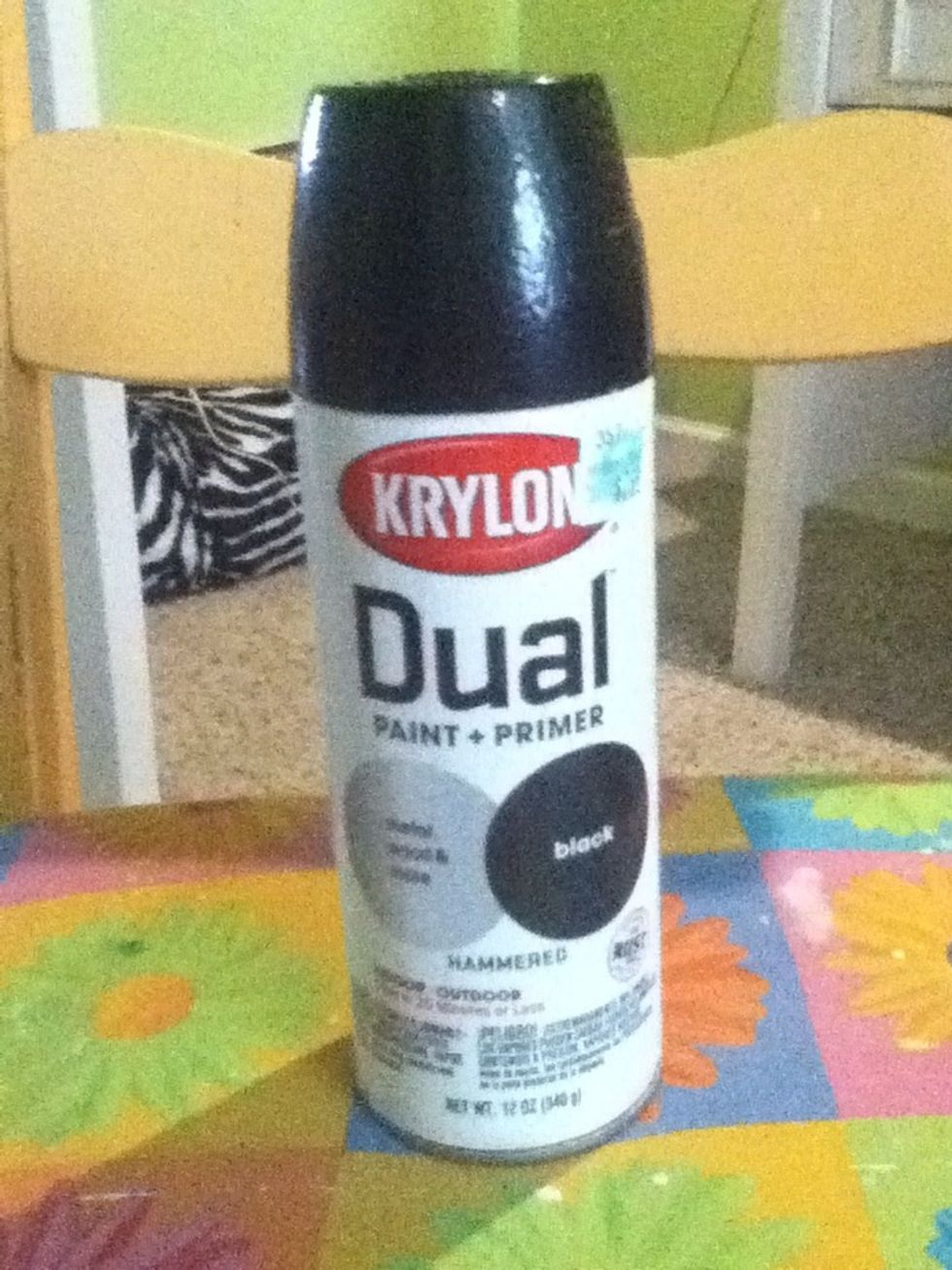 Pick up some spray paint of your choice. I got one with primer just so I only have to buy one can. The color is black and the texture is hammered kinda like a snake skin. I got this at hobby lobby, $8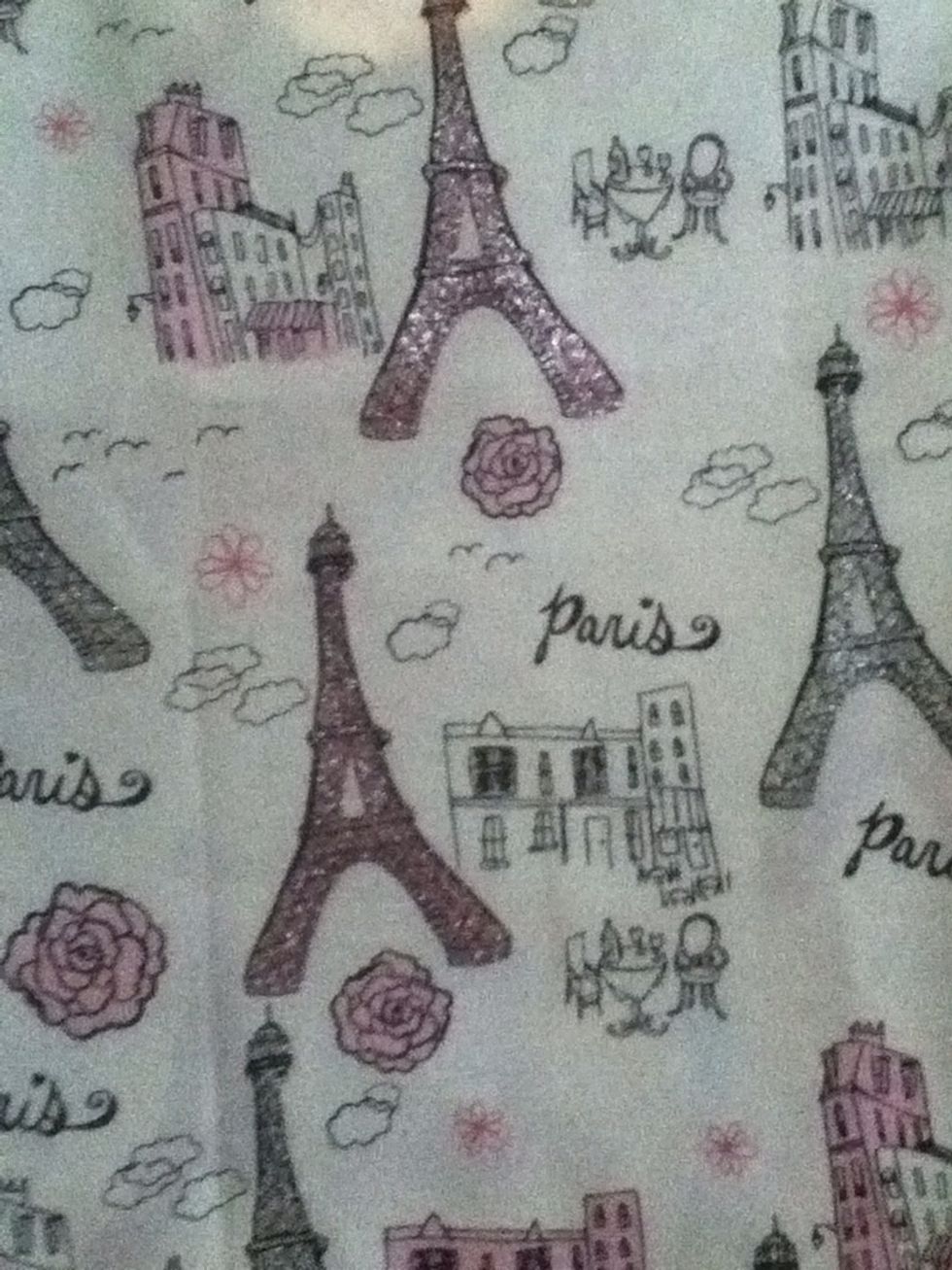 Buy a fabric, a cloth, use an old blanket anything like that. I got 2 yards (doubled over) for $4 (originally $8 but all fabric is 30% off)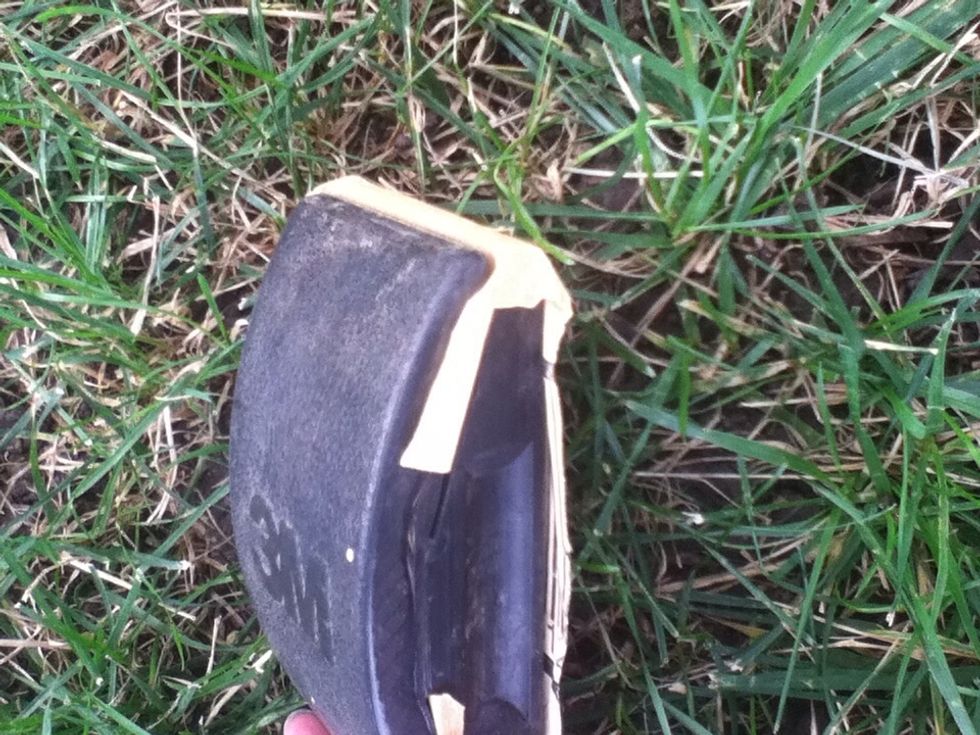 Once the seat is off the chair take it outside and sand any uneven spots.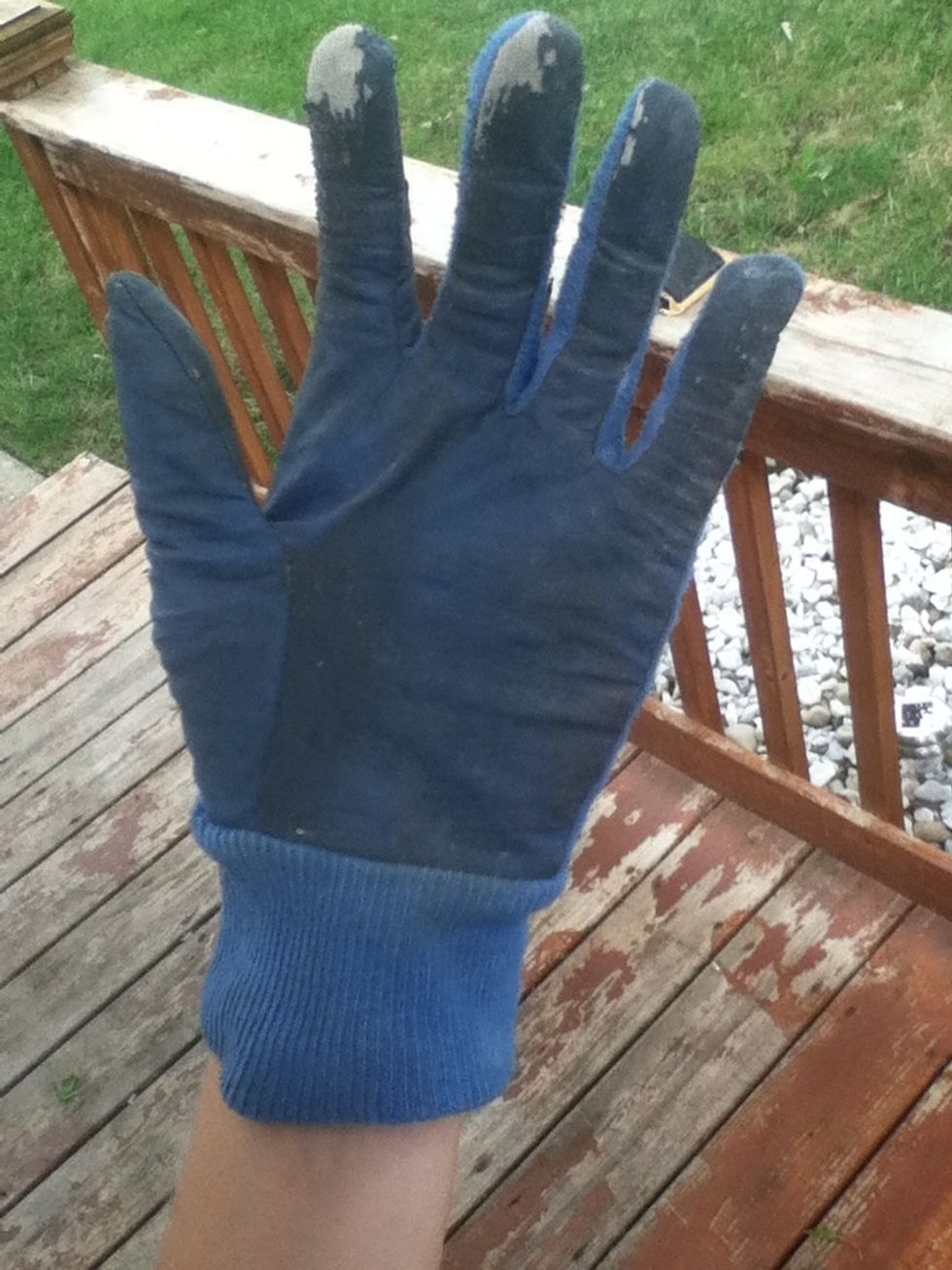 Put some gloves on unless you want to scrub your hands! (If you get paint on your hands use acetone to take it off)
Get a tarp or sheet to prevent stained grass or concrete etc. Spray all over with chair upright, you don't have to get it thoroughly it can still be rather see-through as shown above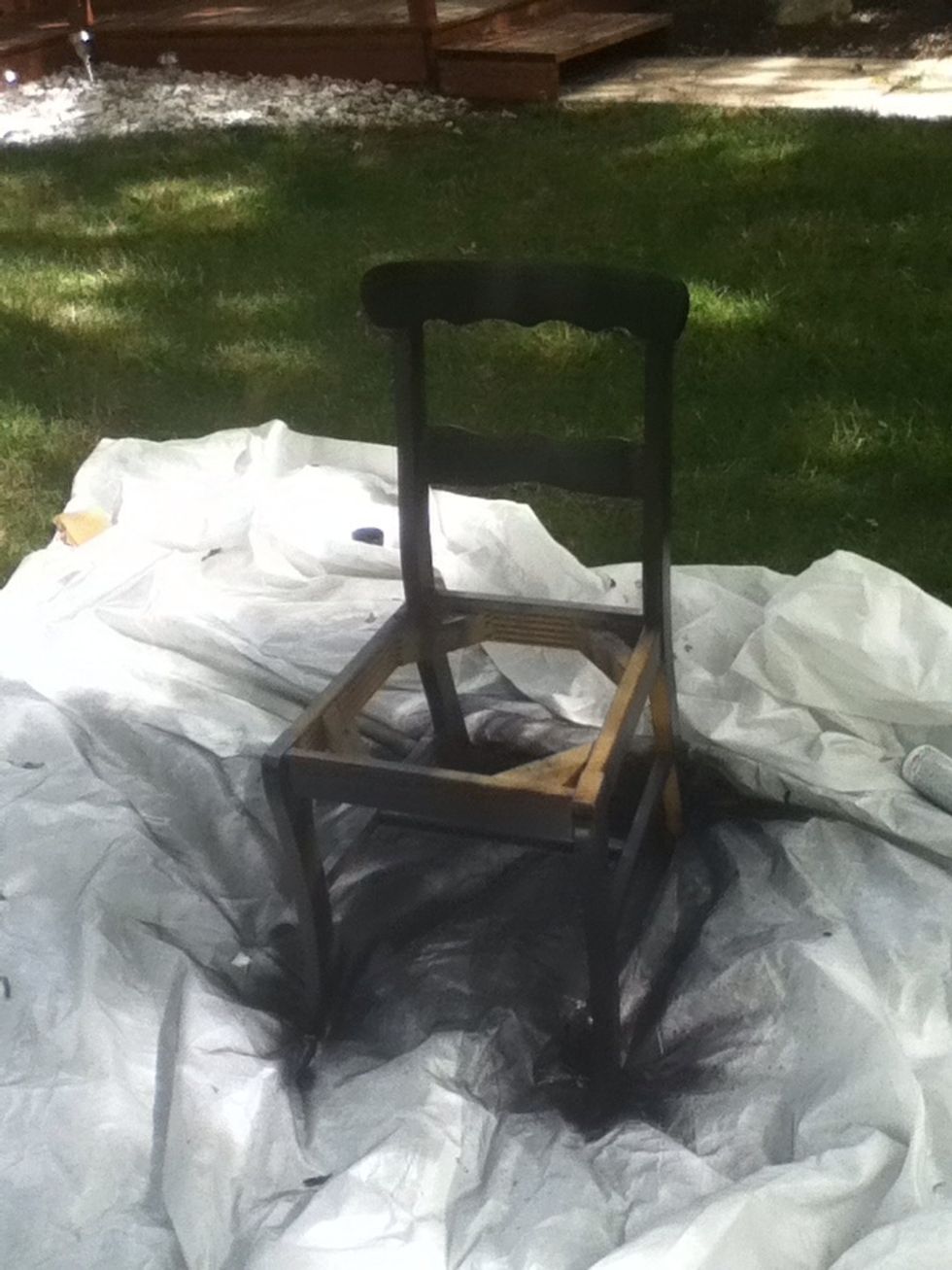 You don't need to get the structure or the seat because you won't see it!
Once again it is see-through because we will put a thin coat on when this dries.
After a second thin coat upright.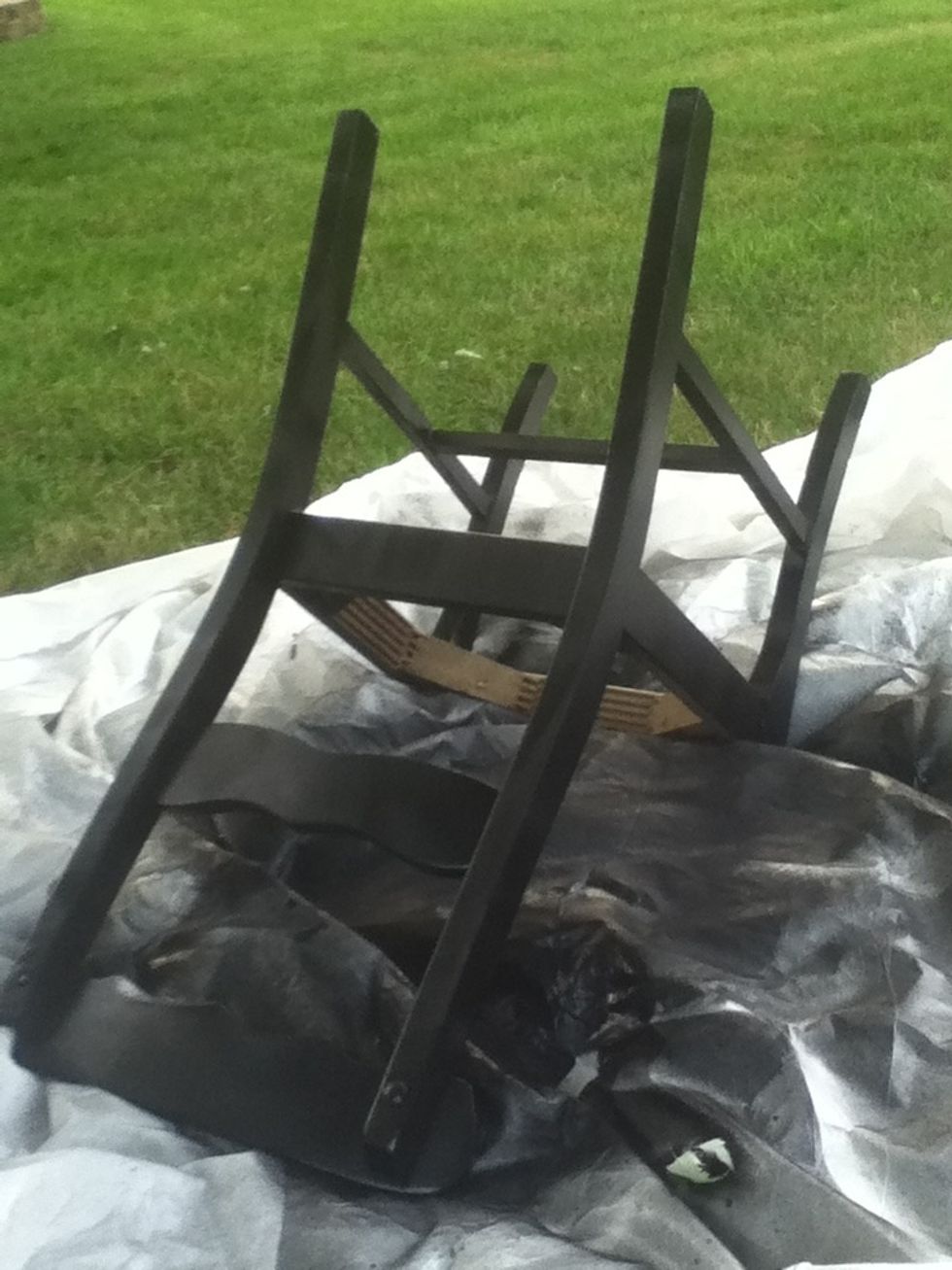 Turn it like so... Spray the nooks that you can't get to upright.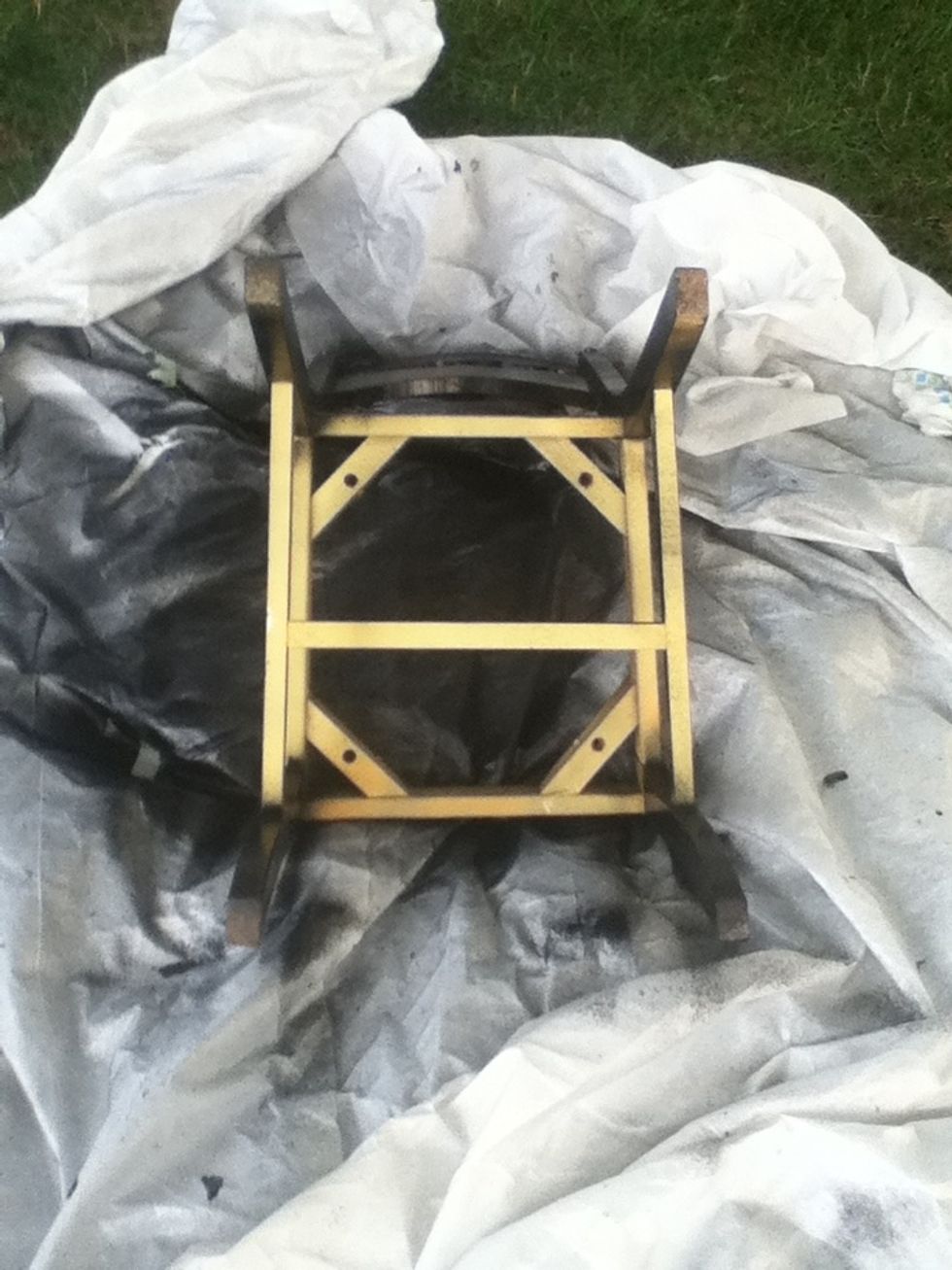 You don't need to do the underneath if your not gonna see it.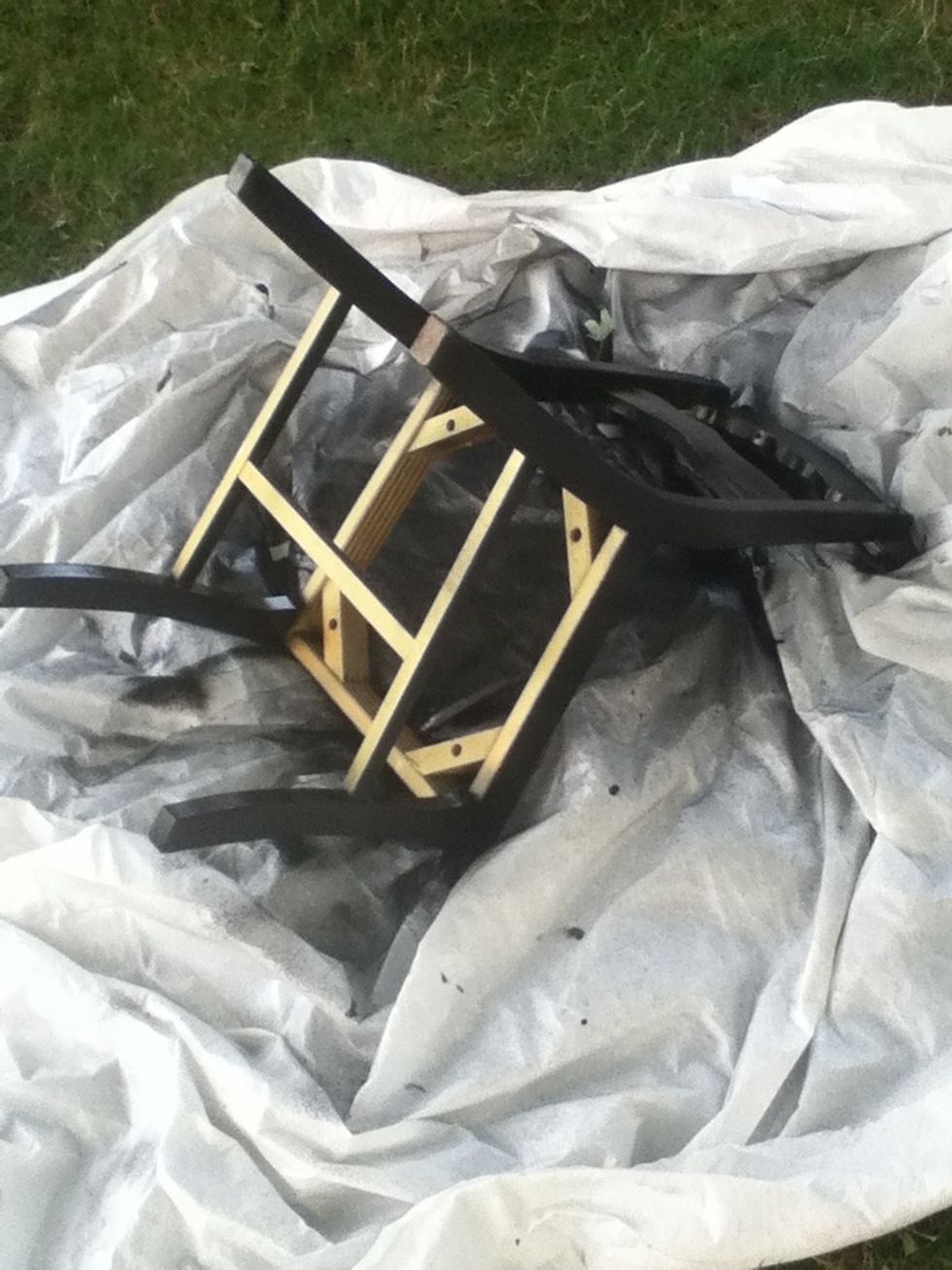 Finished with upside down spraying.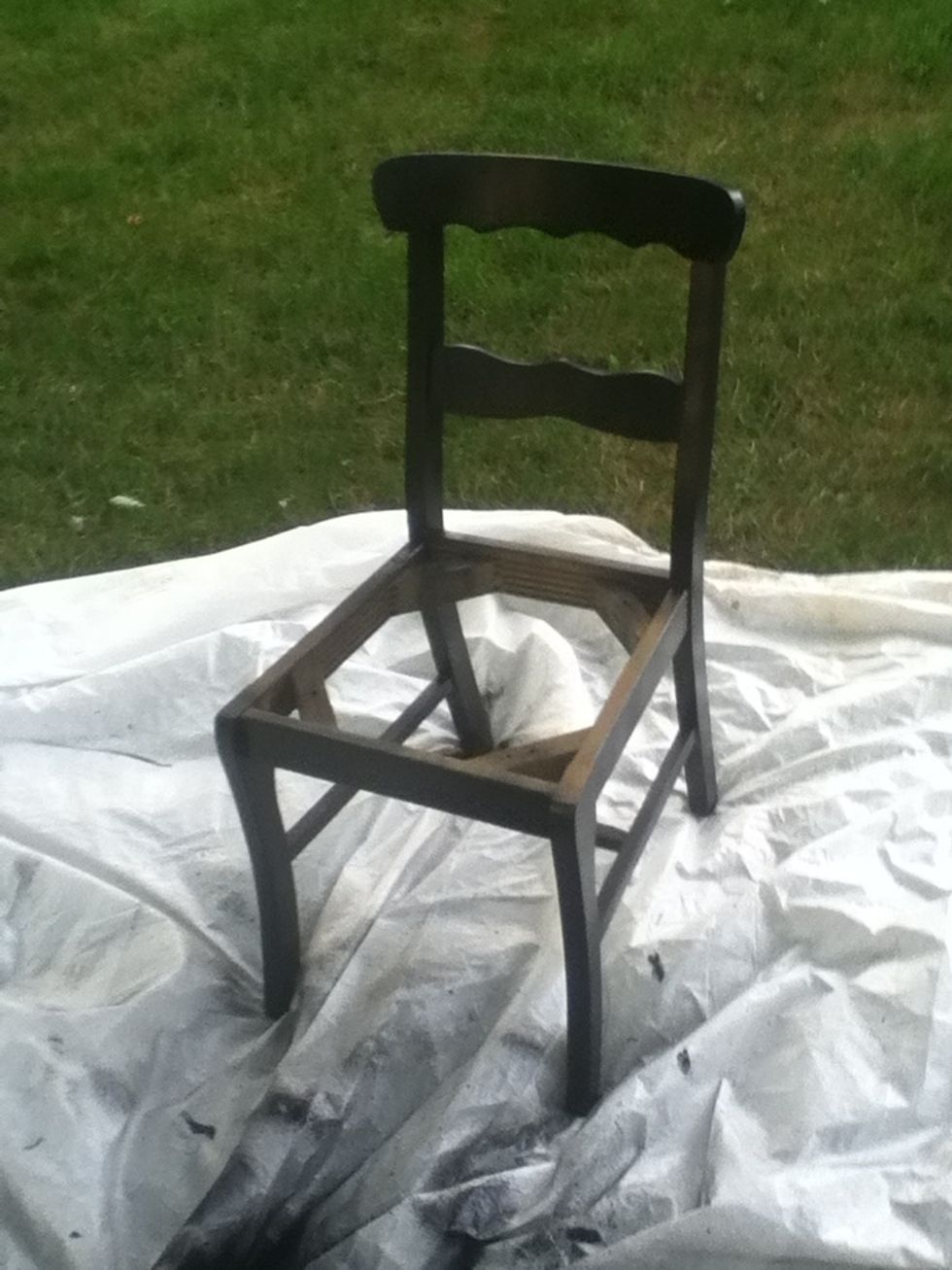 Finish product of structure.
Finished. From a distance.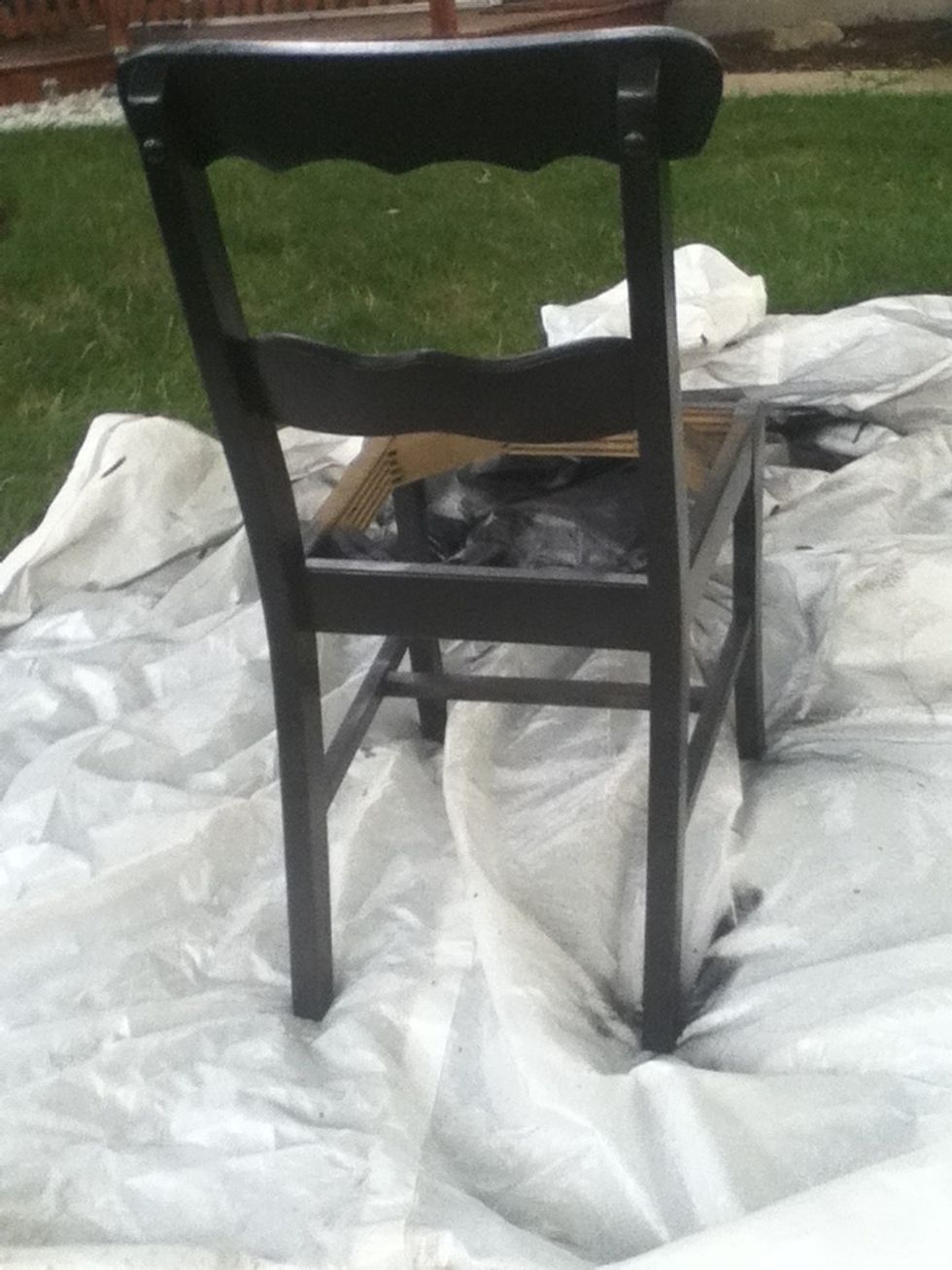 From the back.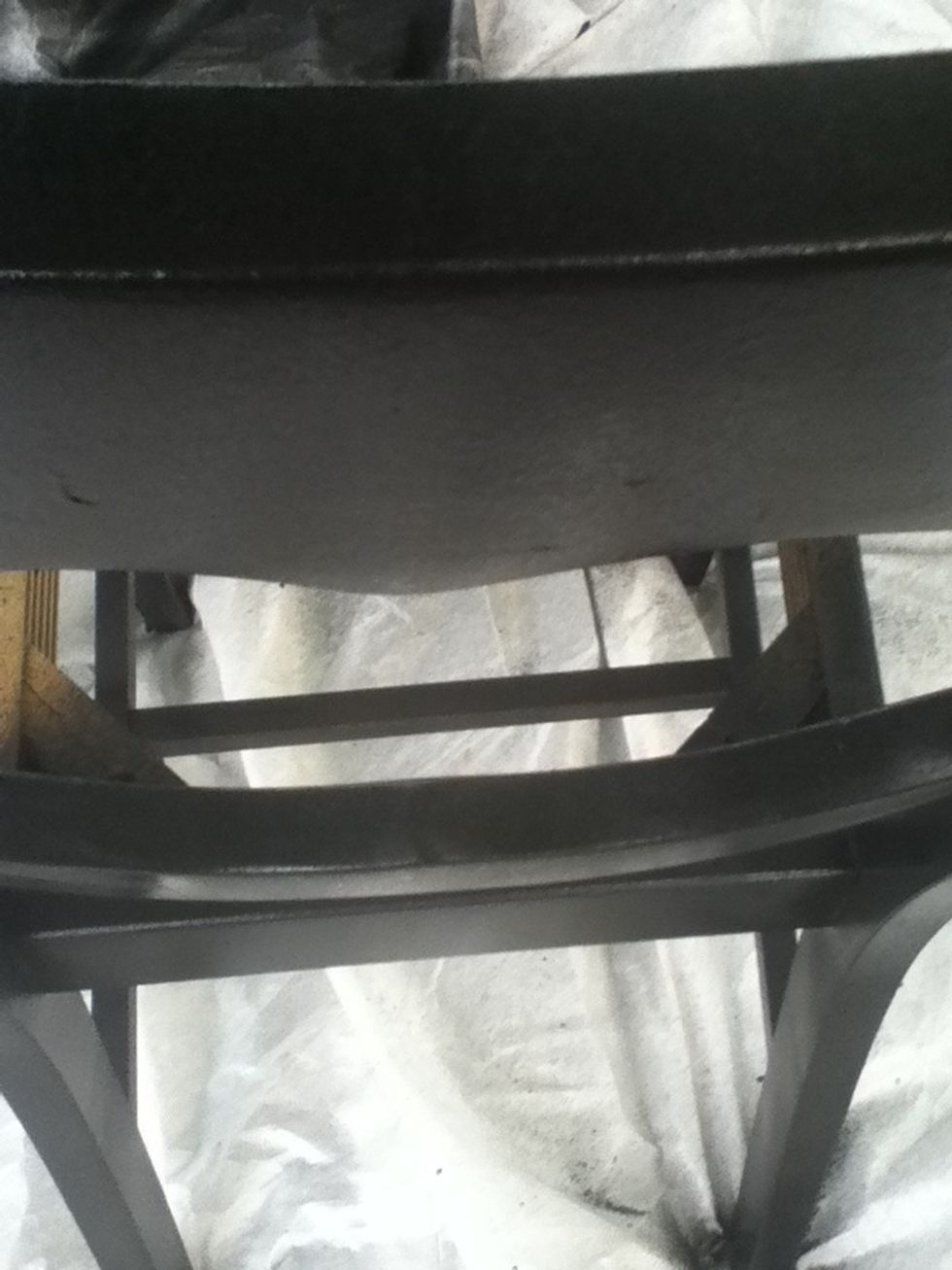 Up close. (Not dry)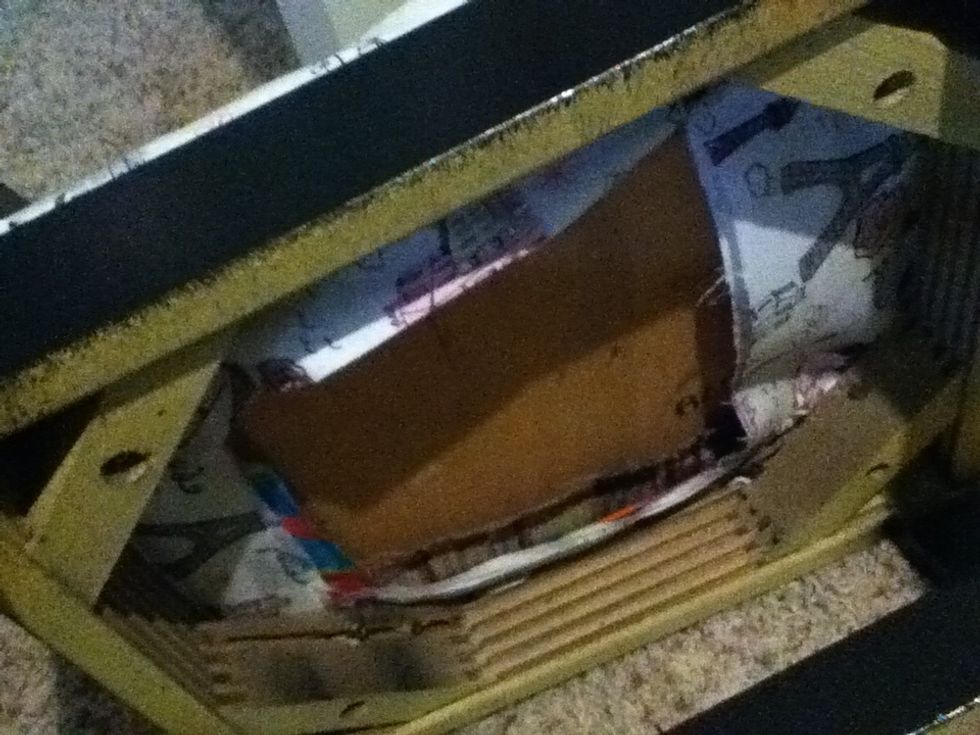 Lay the cloth on the seat (which is still removed) and staple or glue it on. Put seat on chair when done and screw seat into place.
It should look like this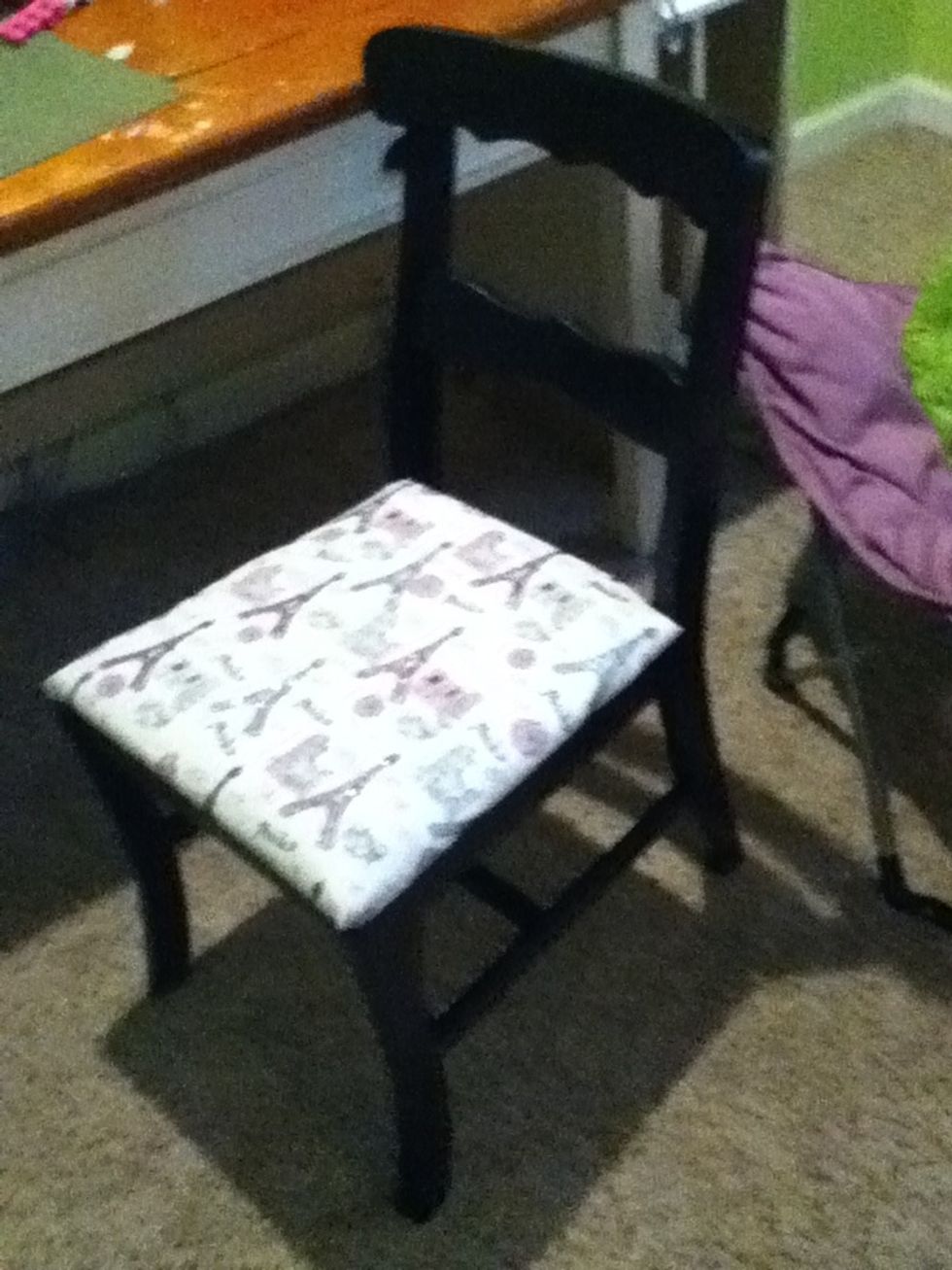 Finish product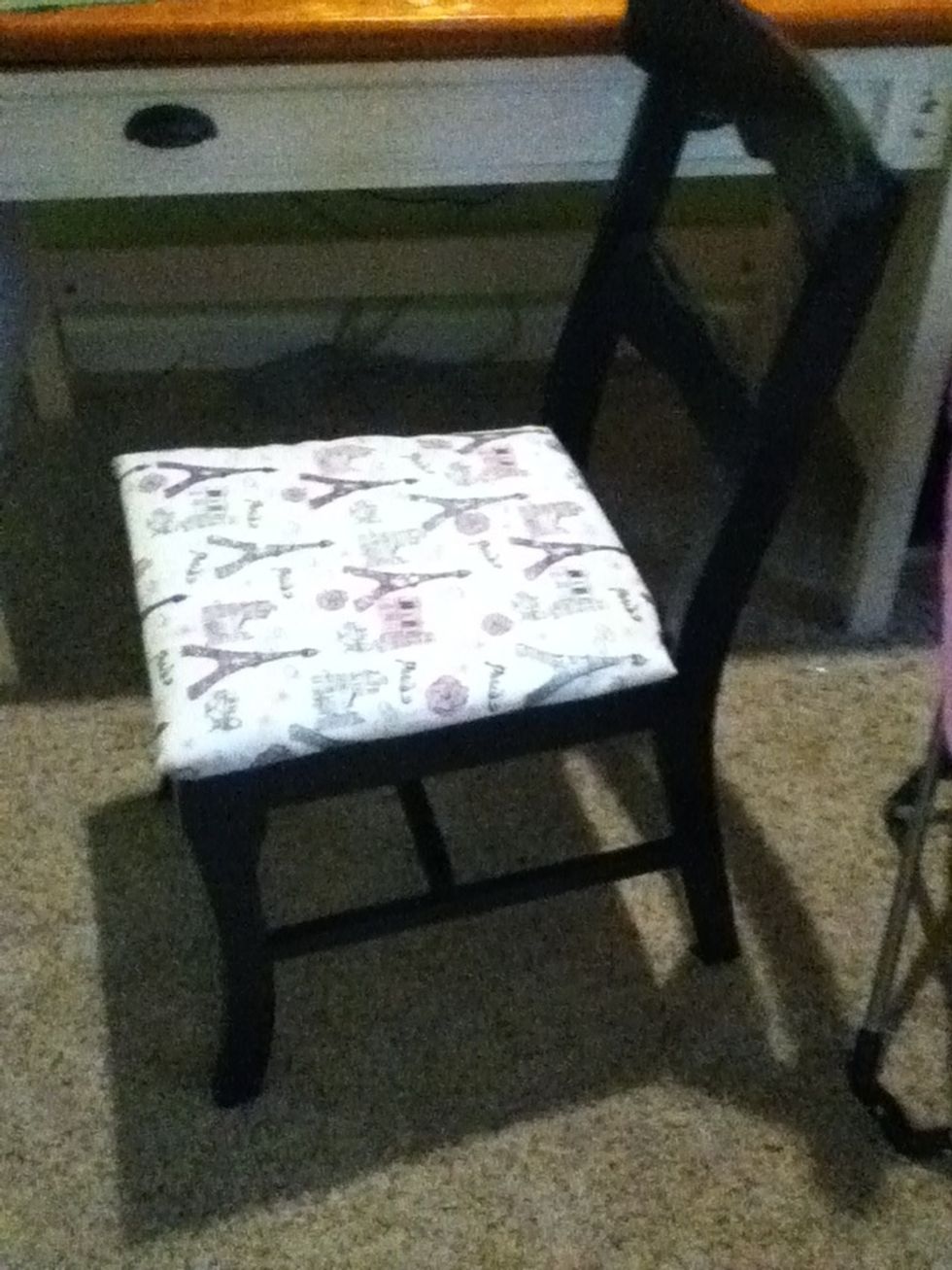 All done! Hope you enjoy! Please like comment and follow! Tell me what else girly room improvements you wanna see!:) I also do makeup an beauty and organization!
Spray paint
Fabric
Staple gun or super glue