Gather your supplies.
Download your octopus printable here: http://go.brit.co/29zasdI. Then, cut out shapes from printable.
Trace onto fabric.
Cut out 16 tentacle shapes and four head shapes.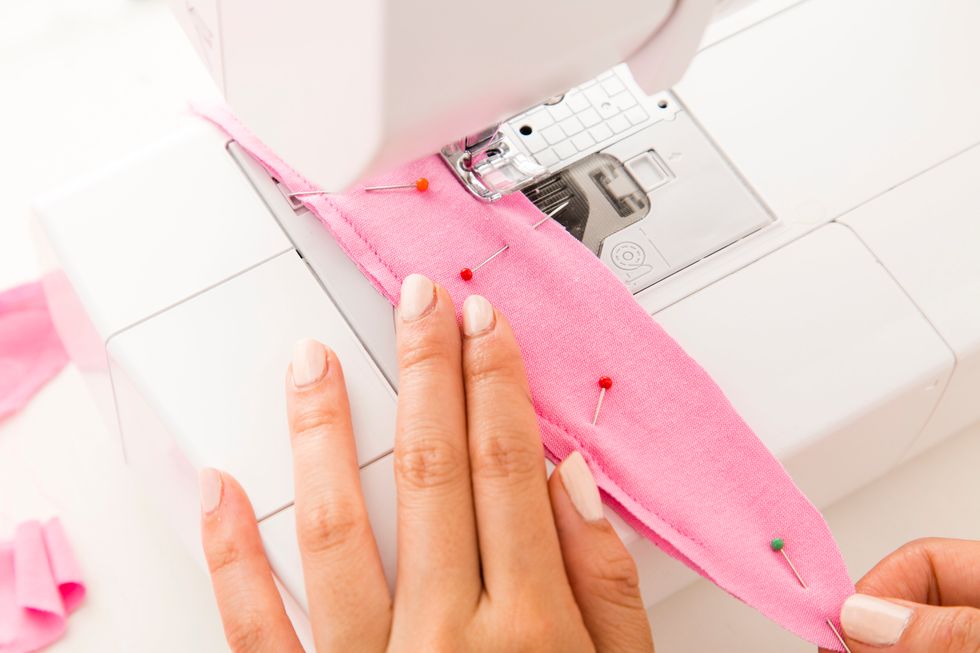 Take two of the tentacle shapes and sew them together, leaving an opening. Sew together seven more tentacles.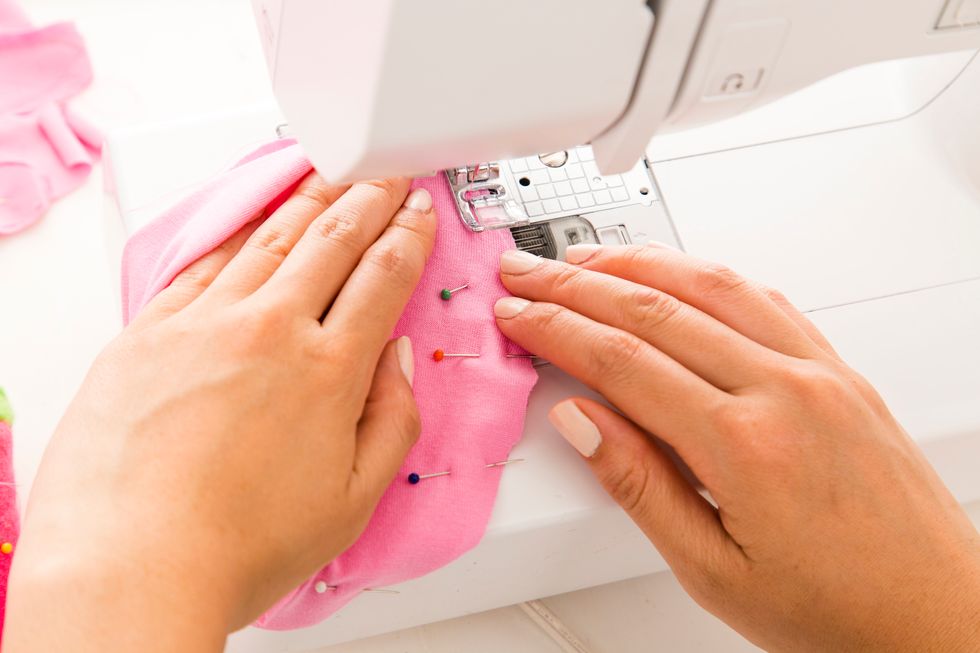 Sew the sides of the head pieces together, leaving a hole at the bottom.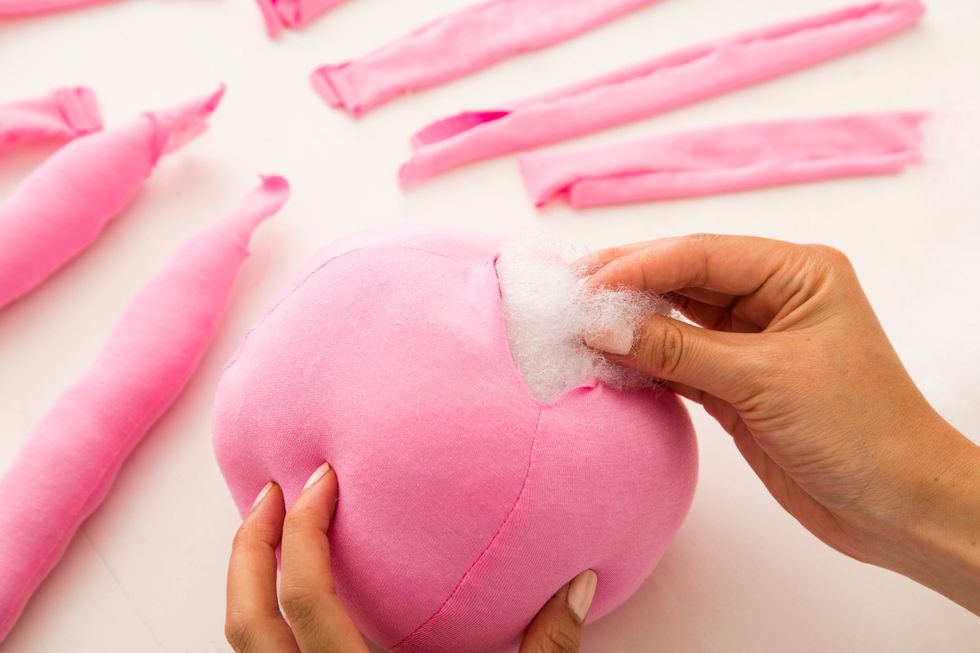 Reverse all the fabric and add stuffing in the head and the tentacles.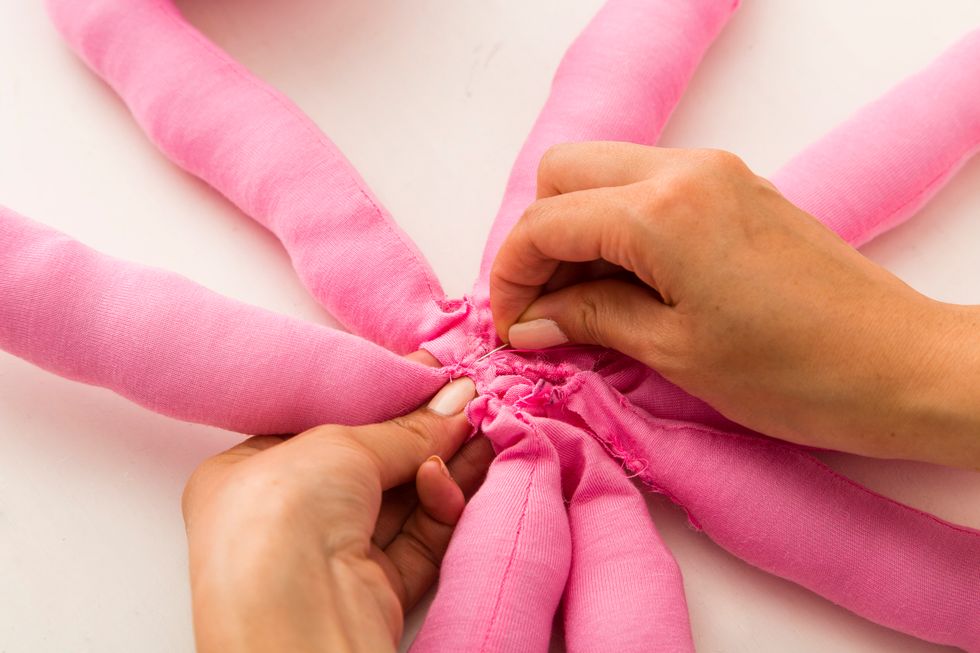 Hand sew the holes closed.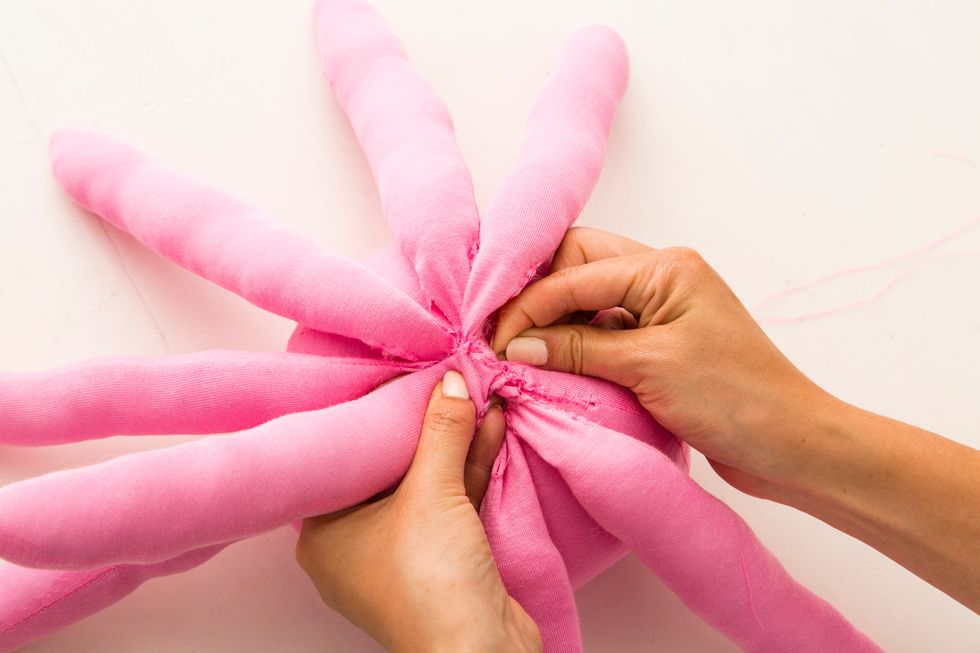 Arrange all the tentacles in a circle and sew them together. Sew the head to the tentacles.
Draw a smiley face on your little octopus.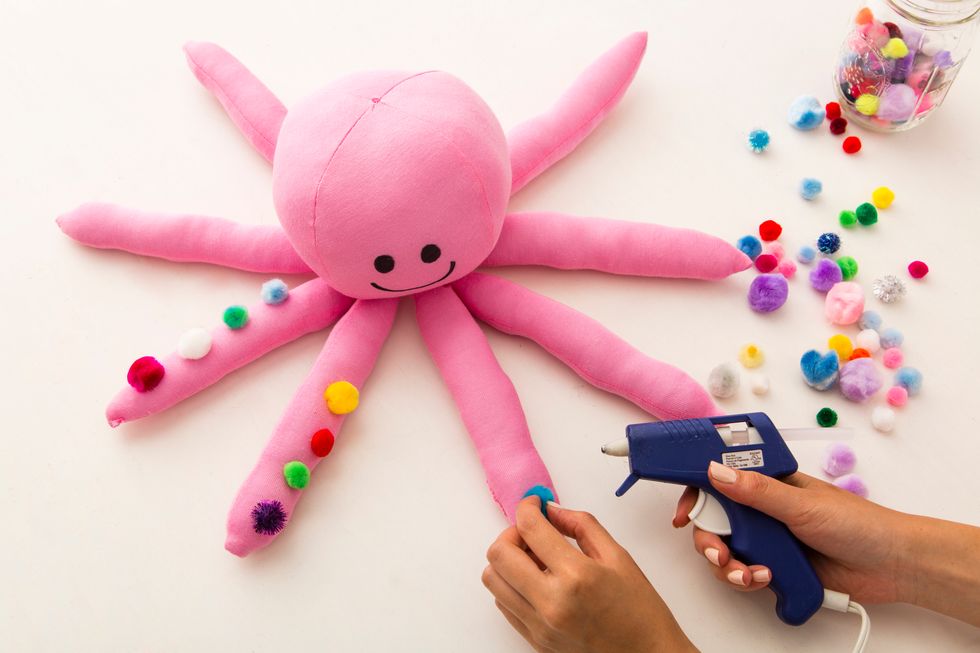 Glue pom poms on the undersides of the tentacles.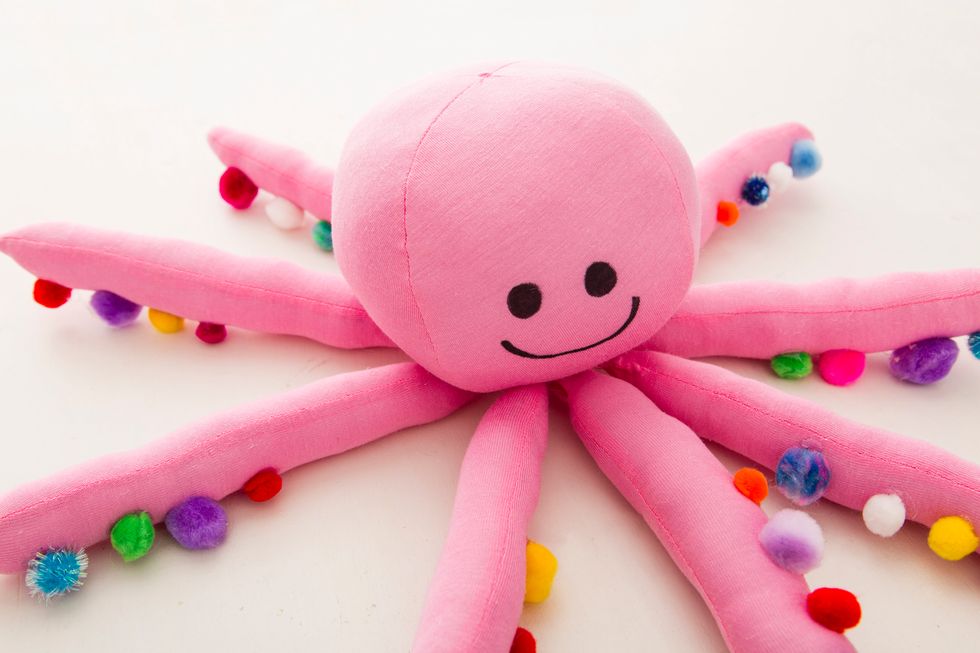 Say hello to your eight-legged friend!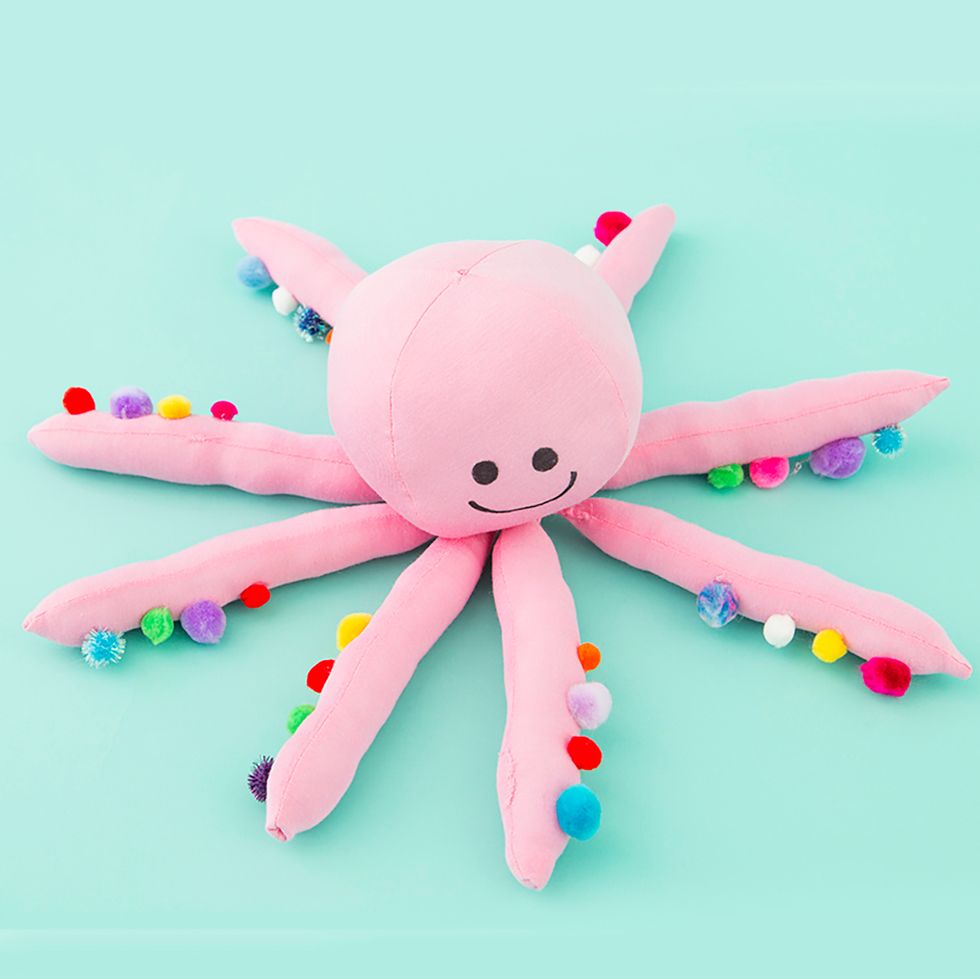 PSA: These octopus legs can pose a choking hazard to little ones so be careful with this one around your mini-me's.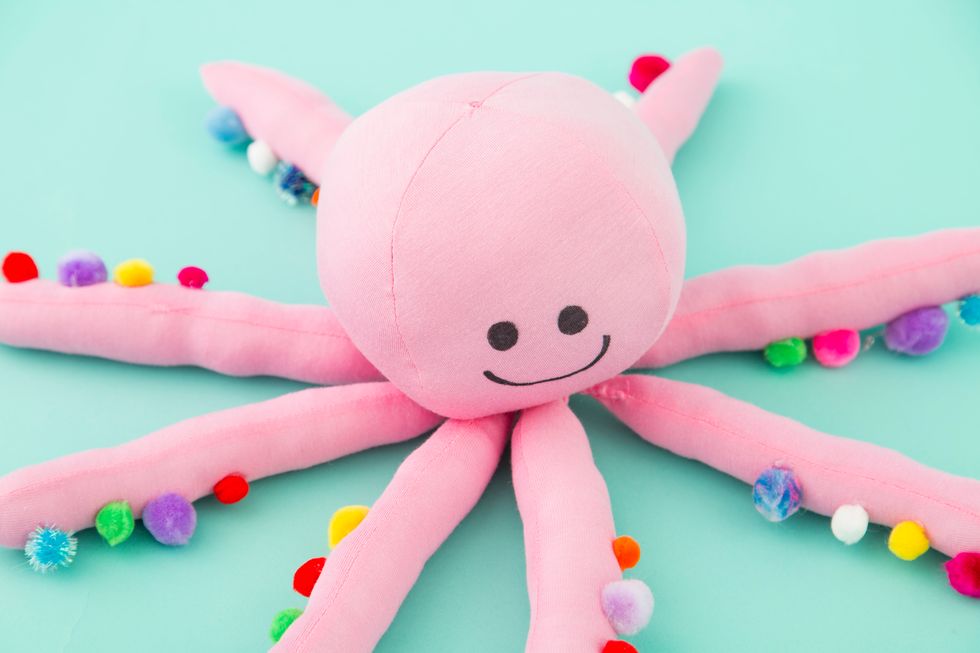 For more fun Cotton DIY's, click here: http://go.brit.co/29N9mh3
1.0yd Jersey-Knit Cotton
Scissors
Pen
Stuffing
Thread
Needle
Permanent Marker
Pom Poms
Hot Glue Gun
Printable
B+C
We are the team behind B+C Guides. Feel free to message us if you have any questions or see something that could be improved!