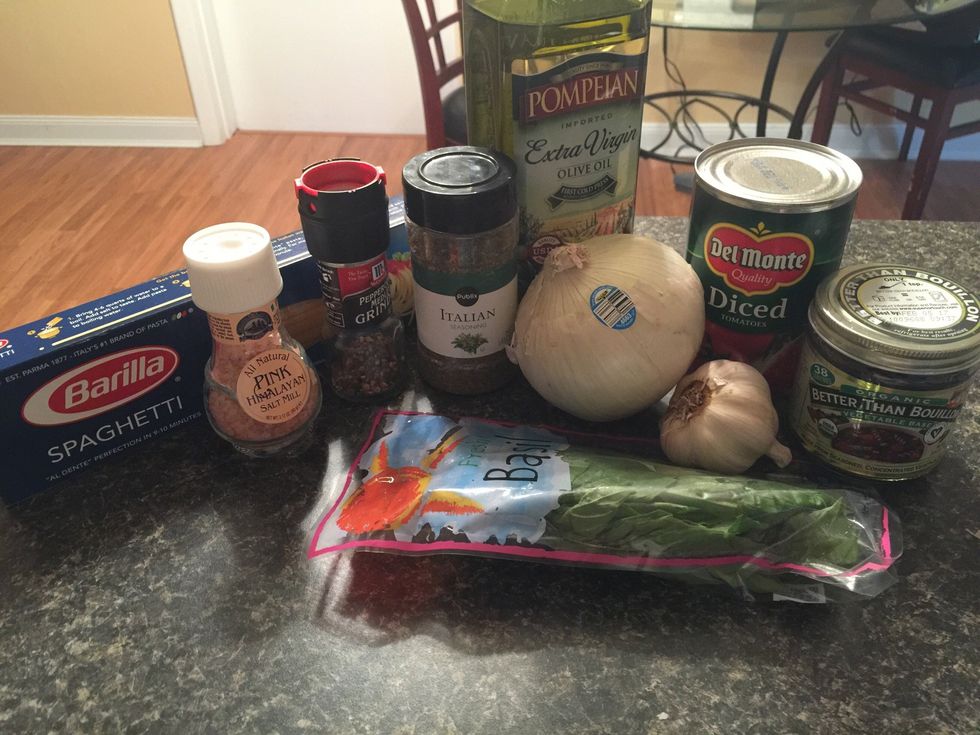 Gather your ingredients and thin slice the onion, chop the garlic and basil and cut the pasta in half for easier stirring. I used Italian herbs instead if oregano because I didn't have any.
Then put EVERYTHING in one pot and turn the stove on high. TIP: make sure the broth covers all the ingredients
Put the lid on until it starts to boil and then uncover it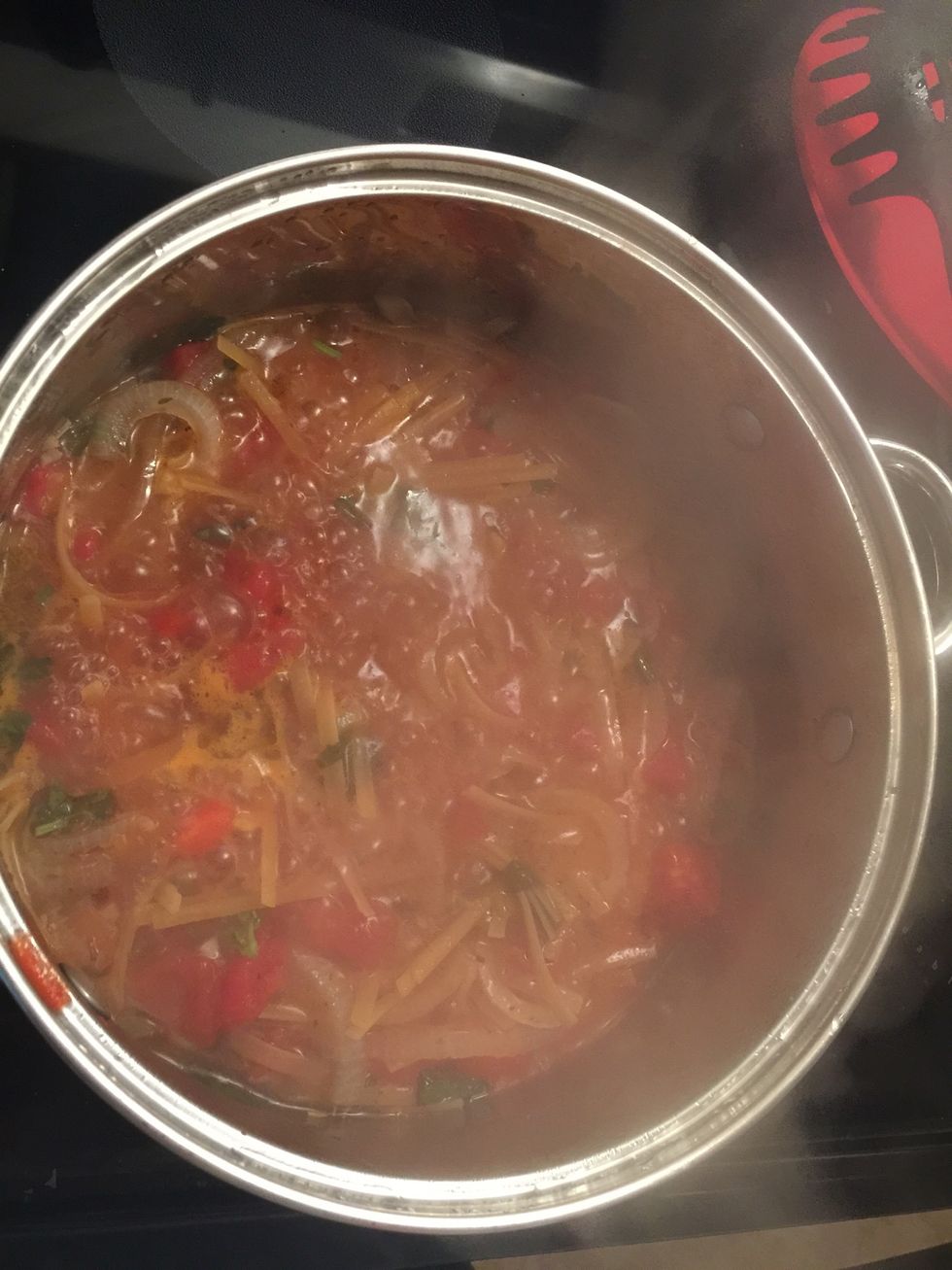 Let it cook uncover on medium heat for about 15 min or until the pasta is cooked. TIP: if it starts getting a little dry and the pasta is not cooked yet just add some more vegetable broth
When the pasta is cooked, turn the heat off and serve. TIP: you can add some grilled chicken or shrimp on top and some feta or parmesan cheese
This recipe is very flexible and can be made in hundreds of different ways, this is just a basic one that i like, but feel free to use substitutes that fit your needs.
12.0oz Pasta
4.0c Vegetable broth
3.0Tbsp Olive oil
4.0 Garlic cloves
1.0 Medium onion
1.0Tbsp Small can of Diced tomatoes
1.0bnch Basil
Pepper
Salt
Red Pepper Flakes
Oregano