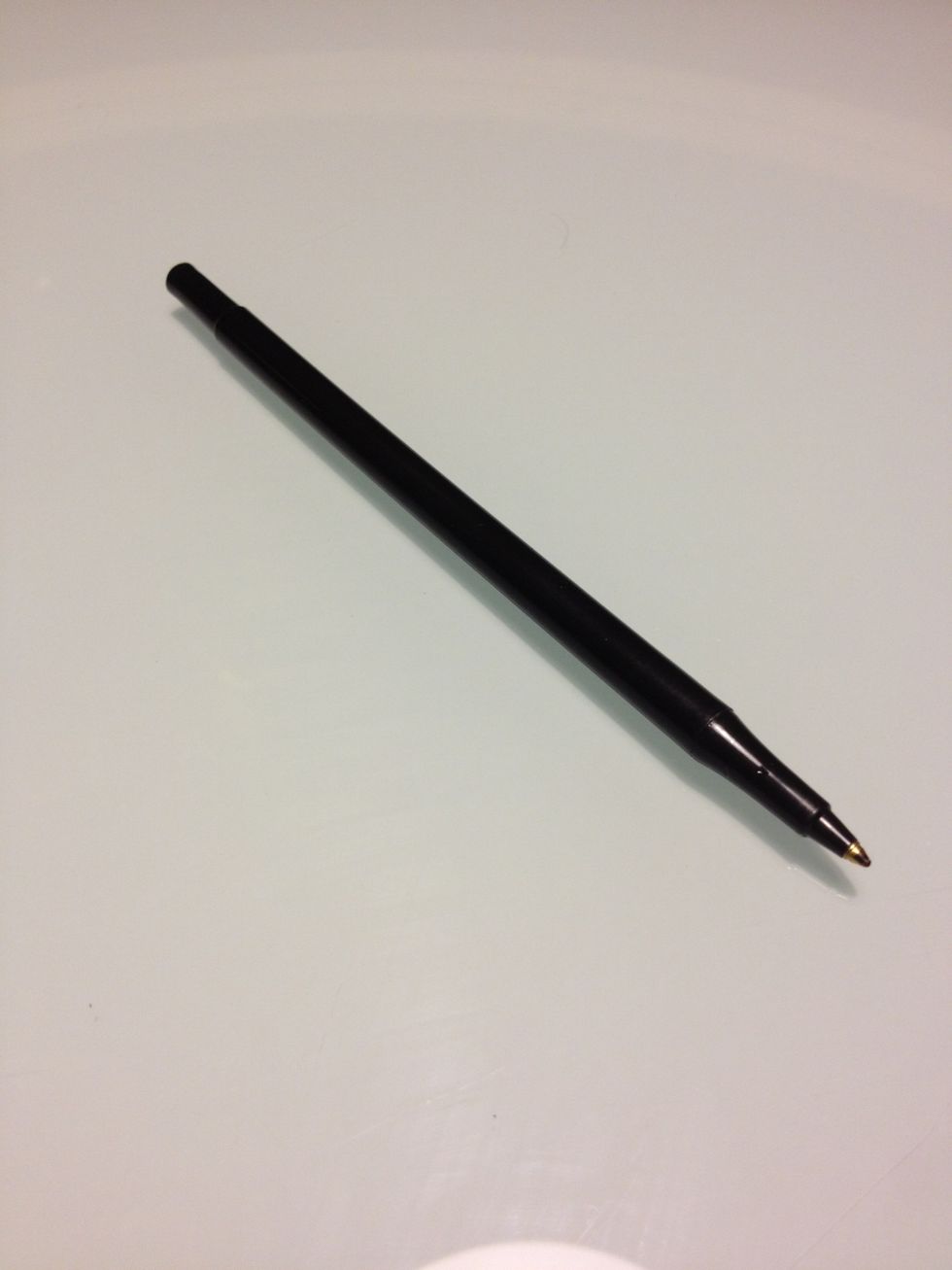 Take a generic ballpoint pen. (I had most success with this type)
Take apart the pen and just keep the hollow body.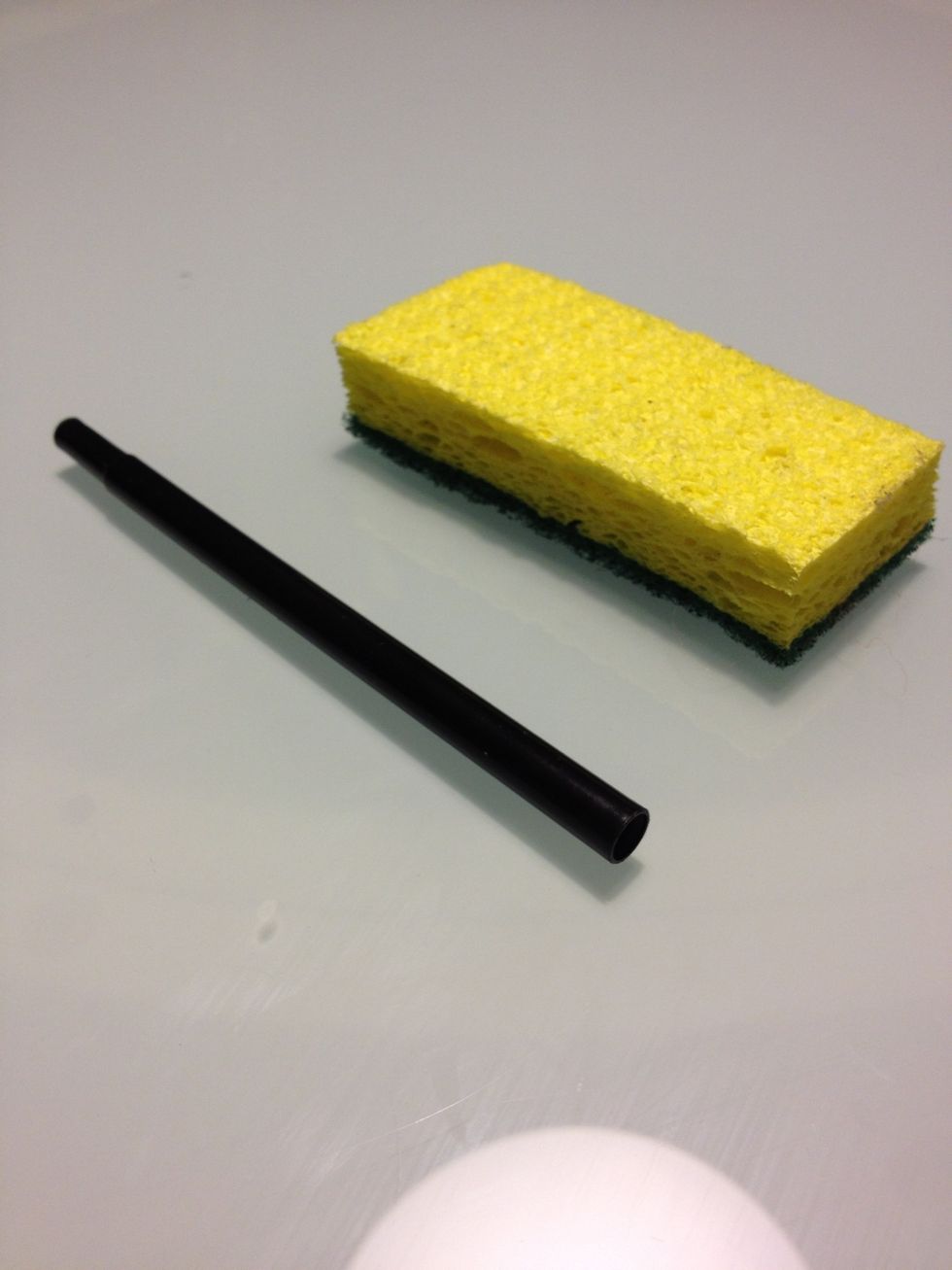 Grab a common household sponge.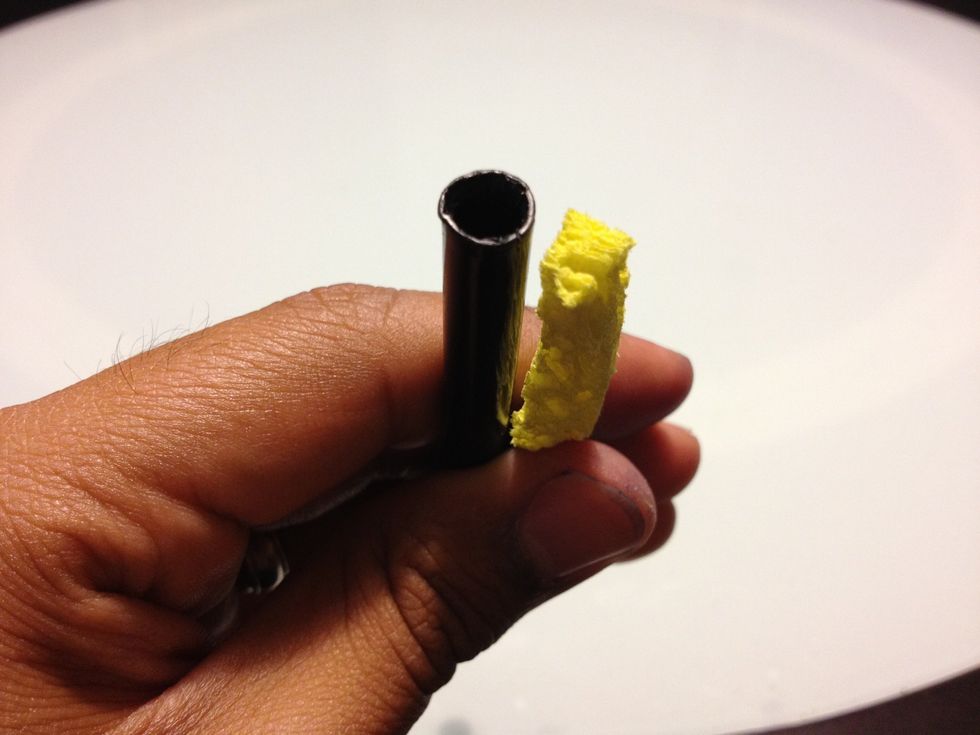 Cut one piece about the same size of the hollow body to fit in easily.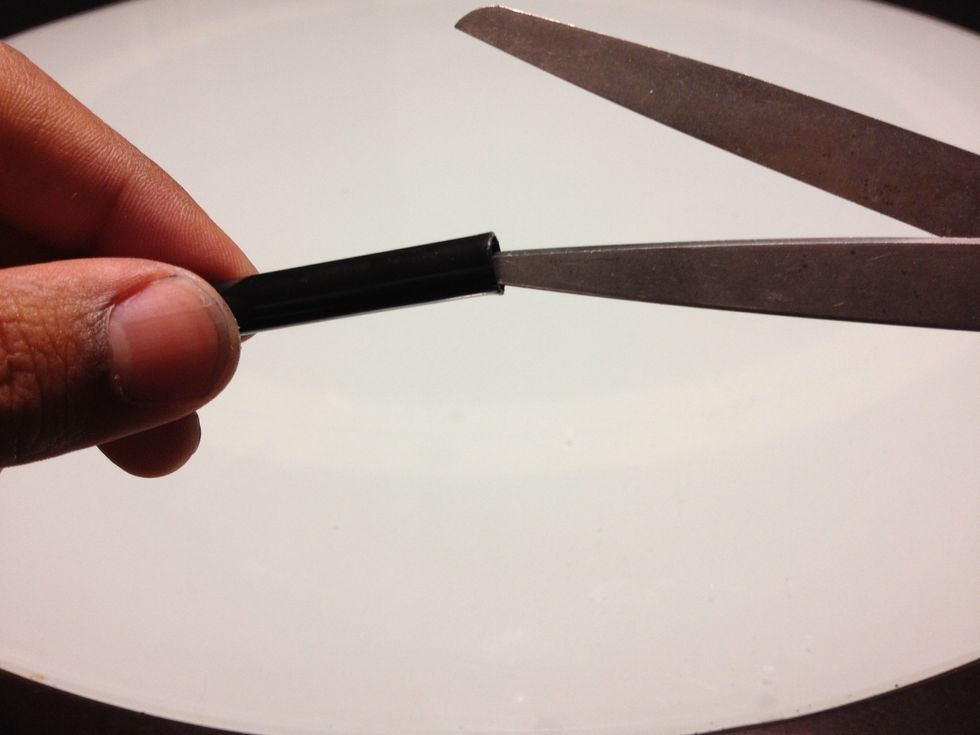 Stuff the first piece of sponge into the hollow body and leave it close enough to touch the second piece.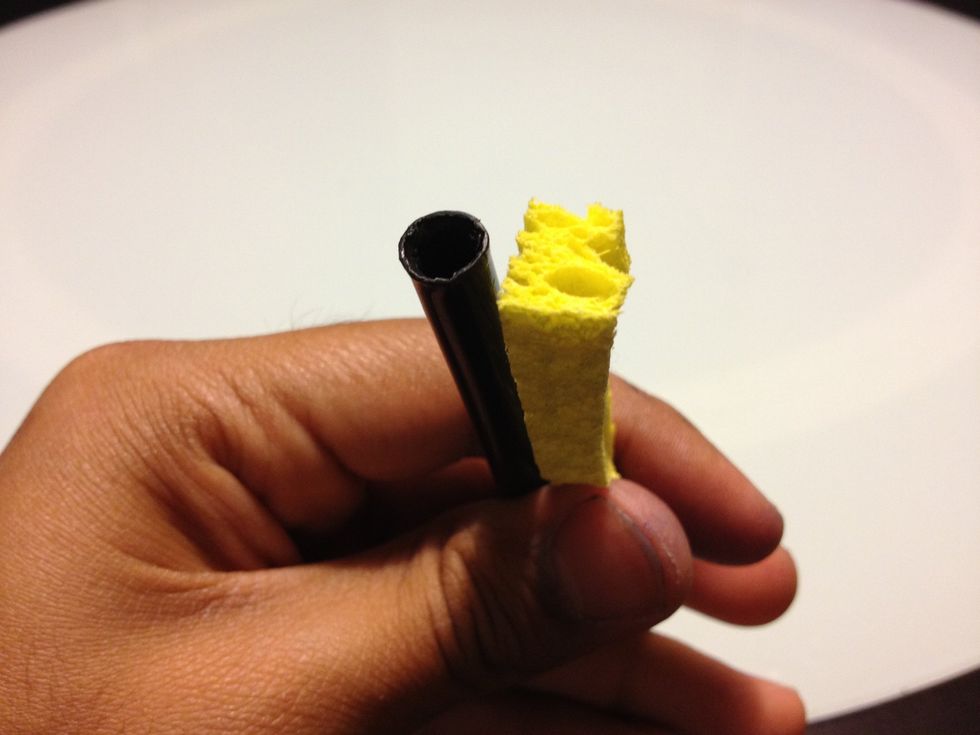 Cut a second piece of sponge larger than the hole to fit tightly.
Damping the sponge tip from time to time will help it keep working a lot better.
1.0 Ballpoint pen
1.0 Sponge
1.0 Scissors