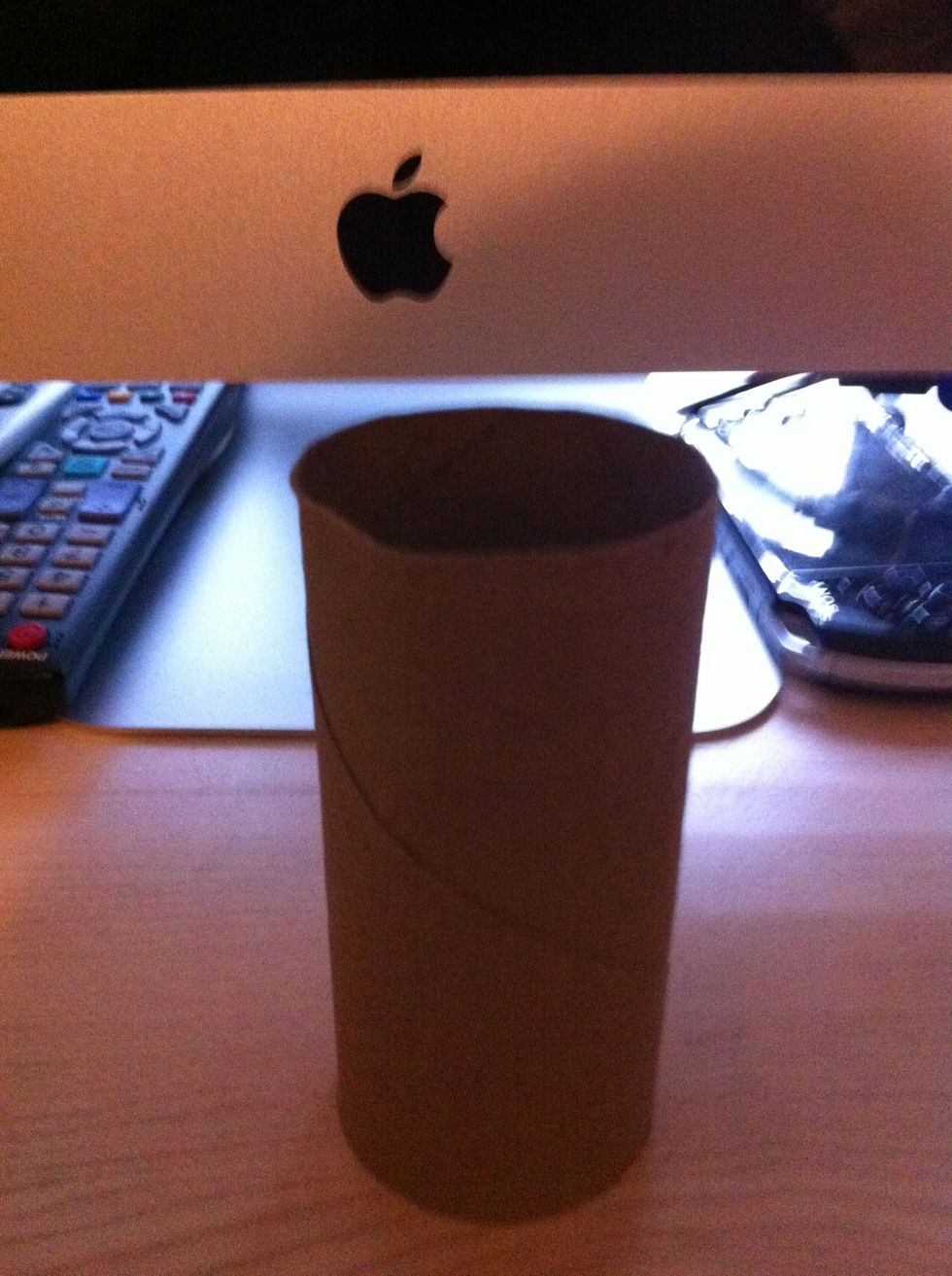 You need one toilet paper roll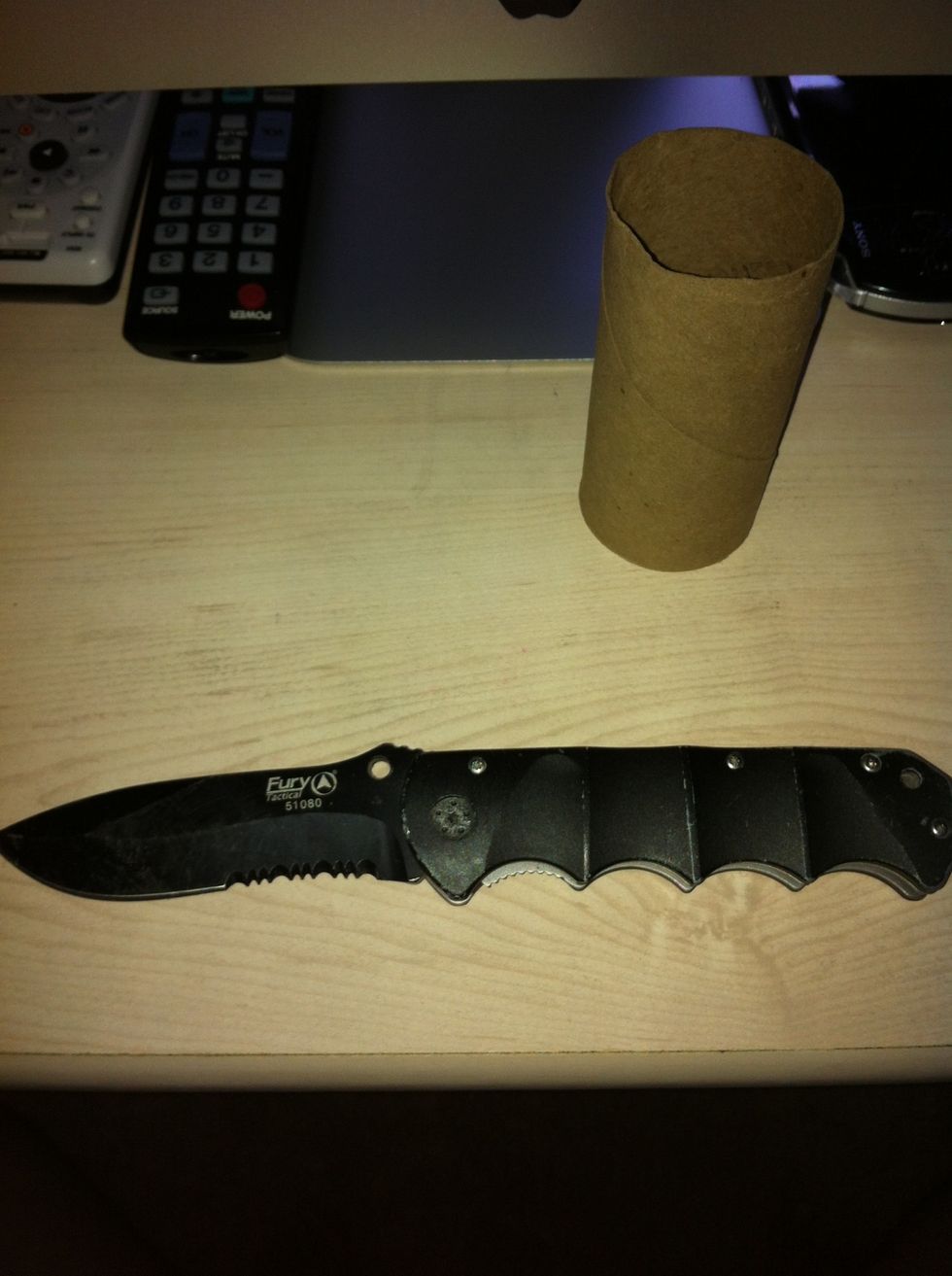 Open or take out your knife/cutting utensil
Get out your writing utensil. For this I will be using a highlighter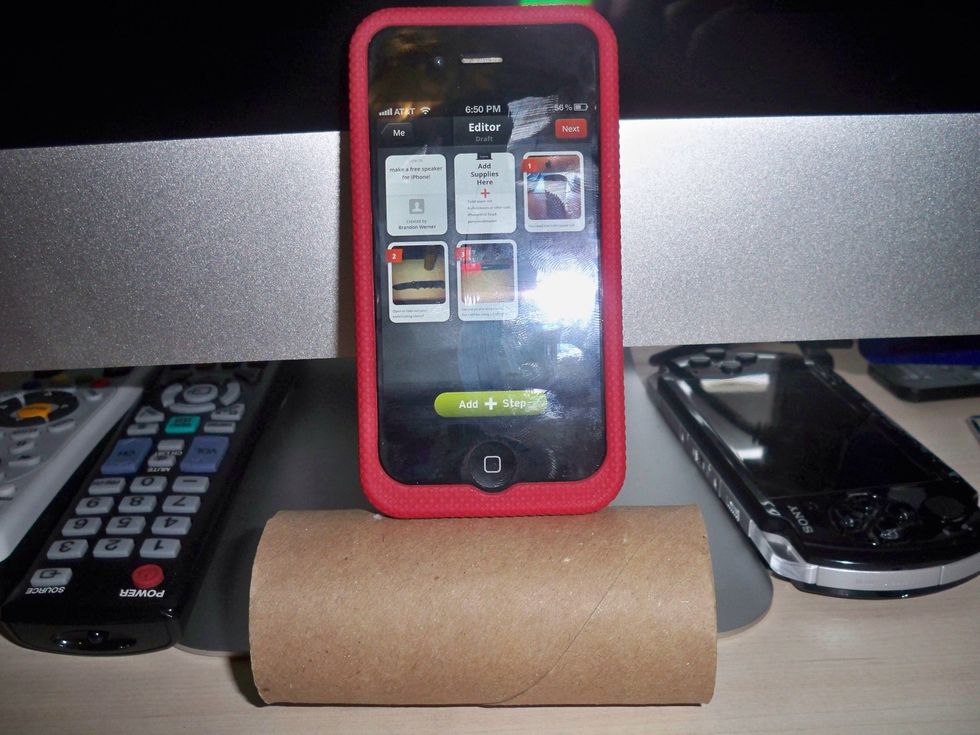 Set your device and grab your marker.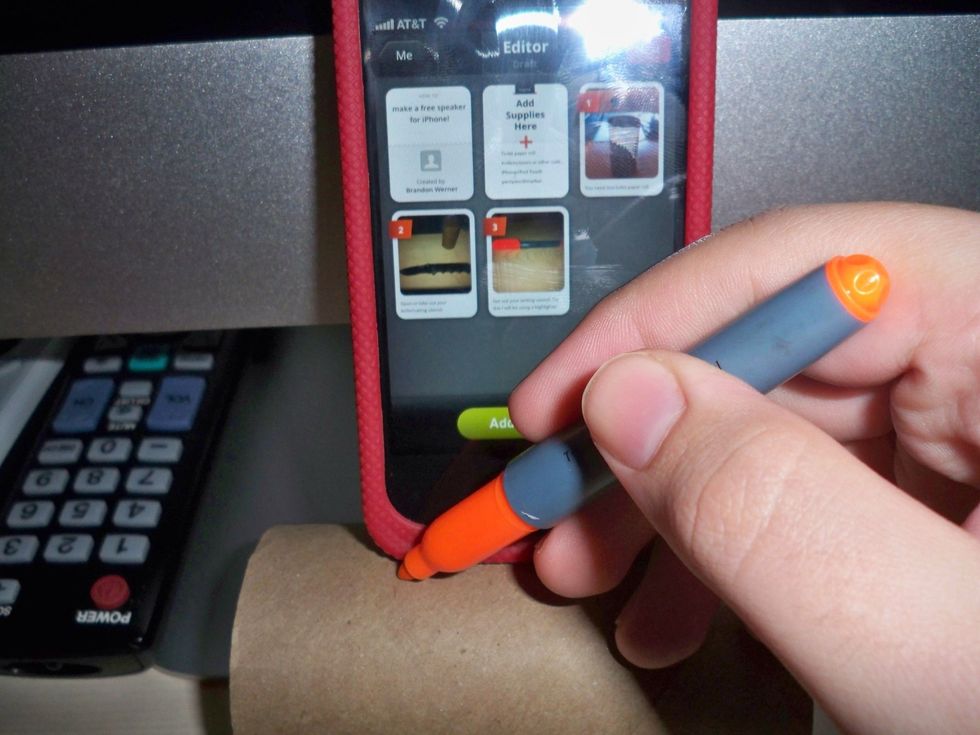 Outline your device. I suggest you put a case on so you don't mark up your device.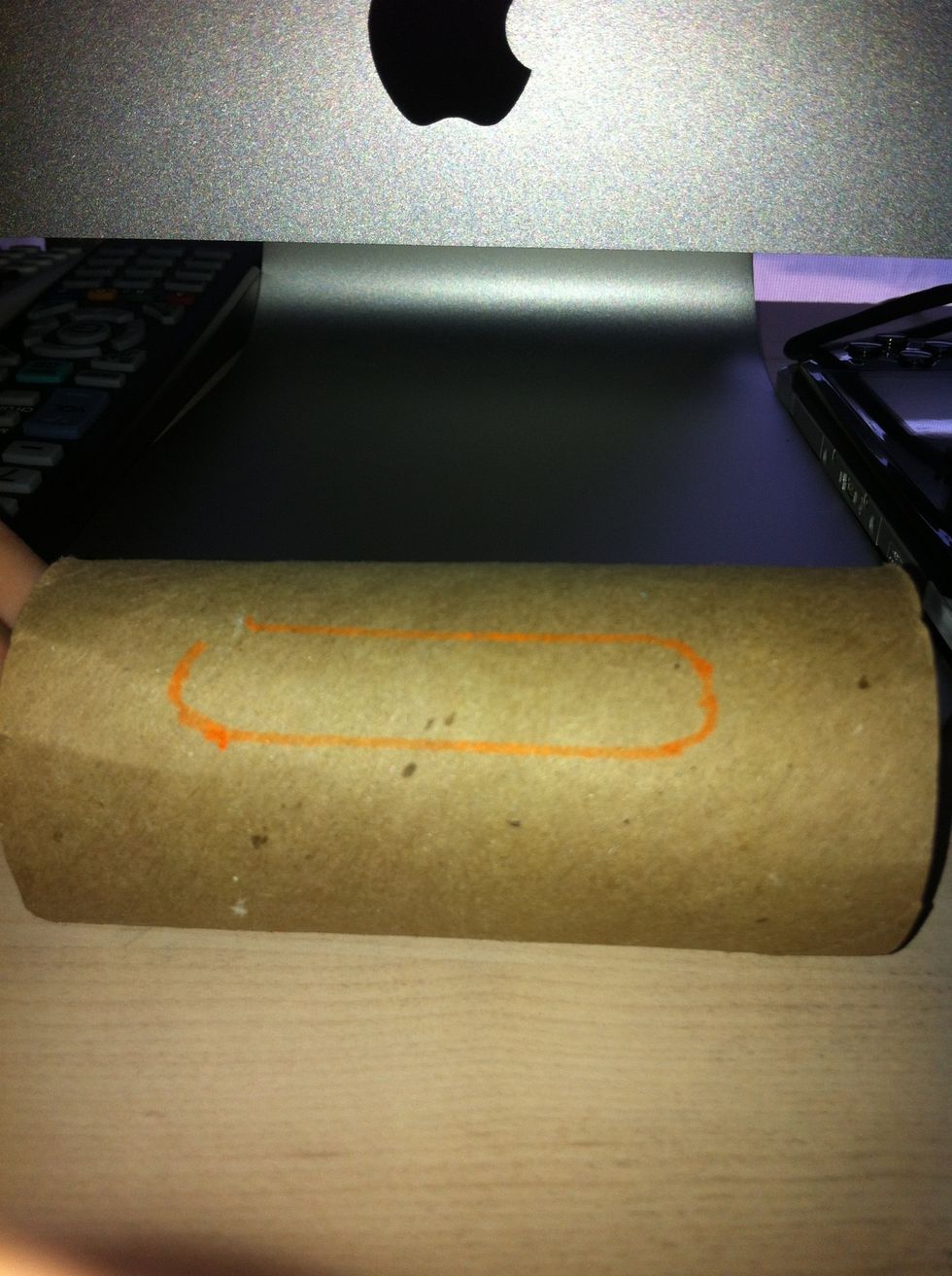 Use your writing utensil to outline your device. Be careful to not mark it up.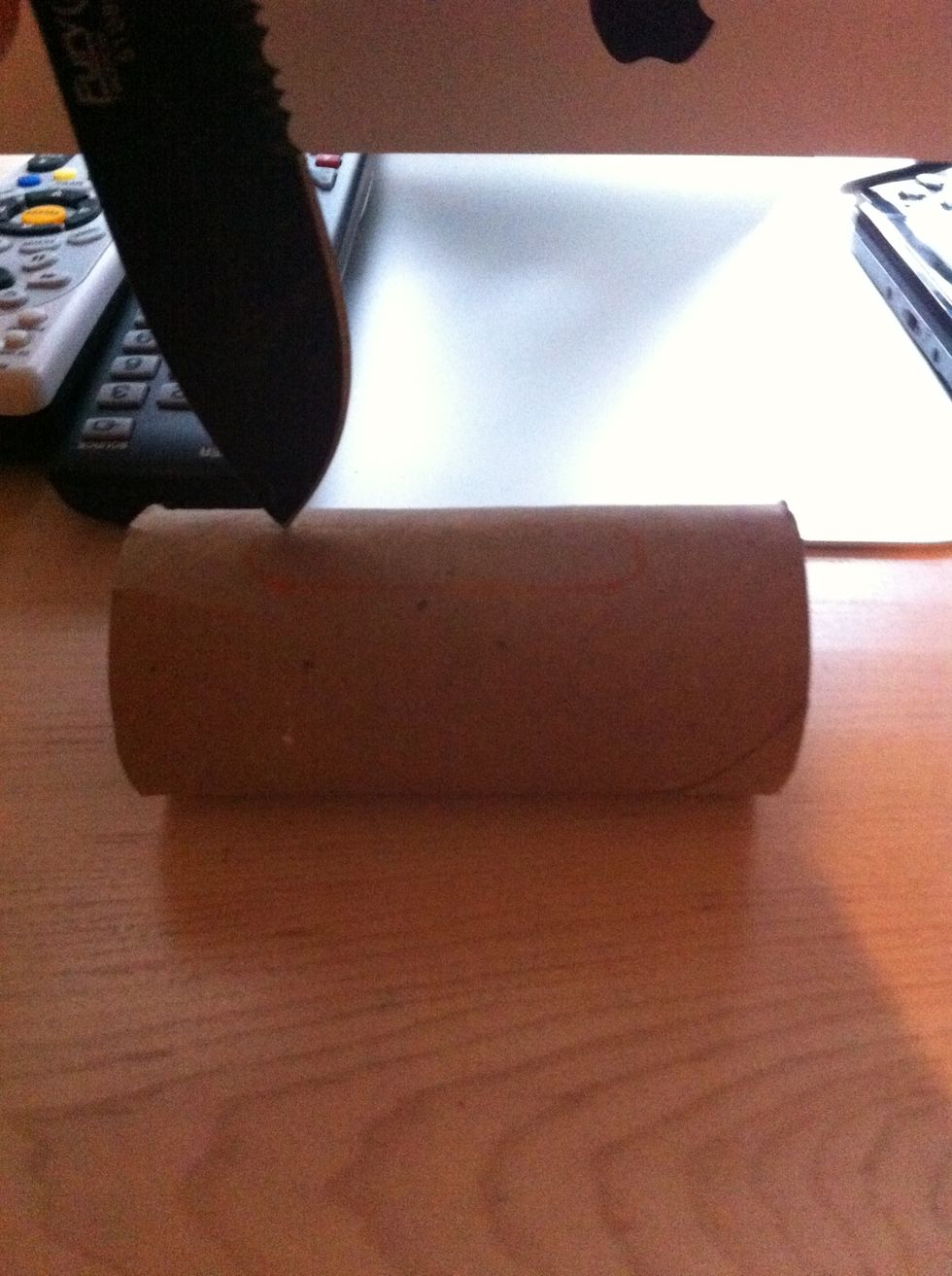 Cut along the line that you made. Be careful not to hurt yourself or to bend the roll too much.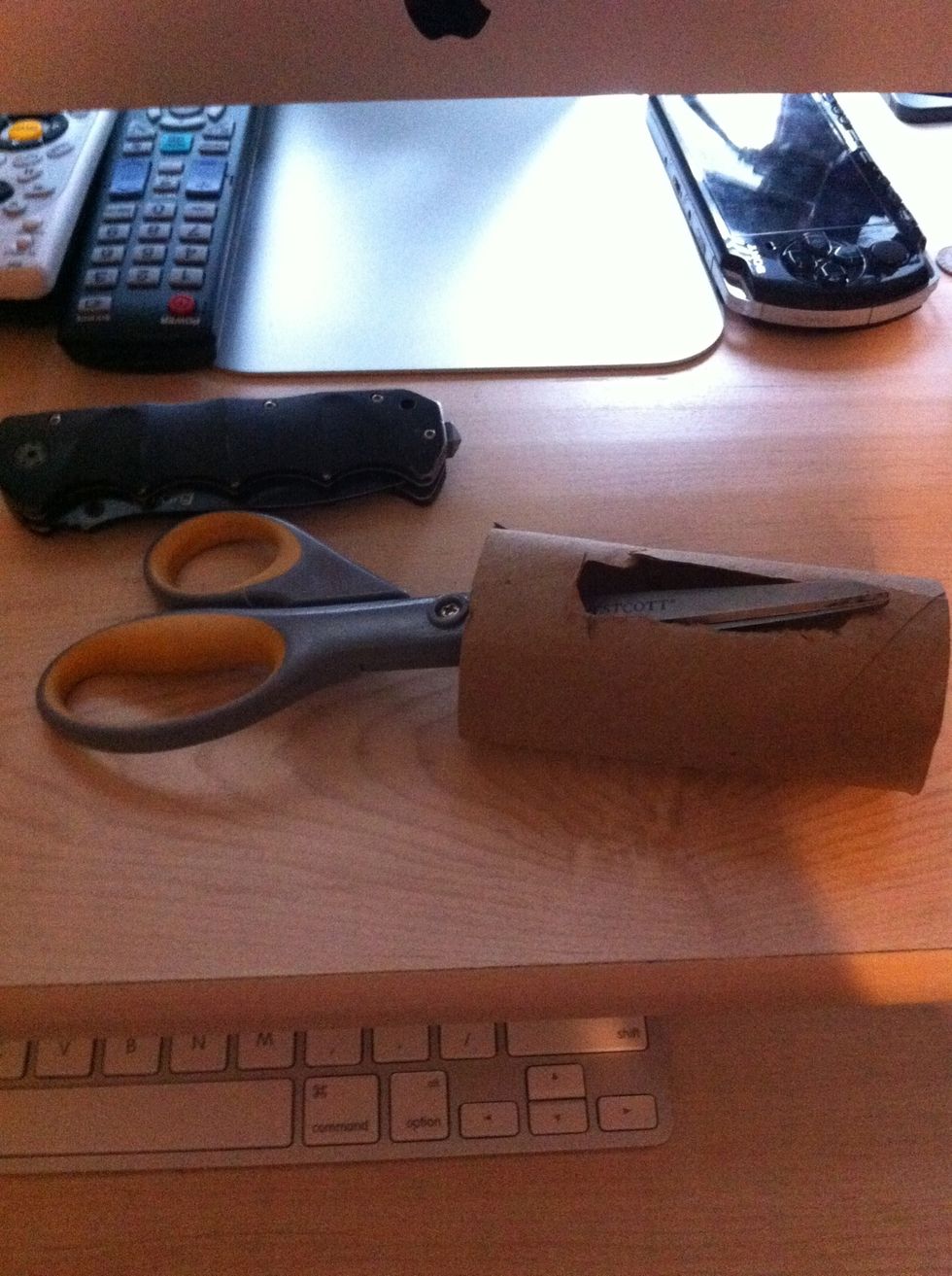 To finish off I ended up using scissors.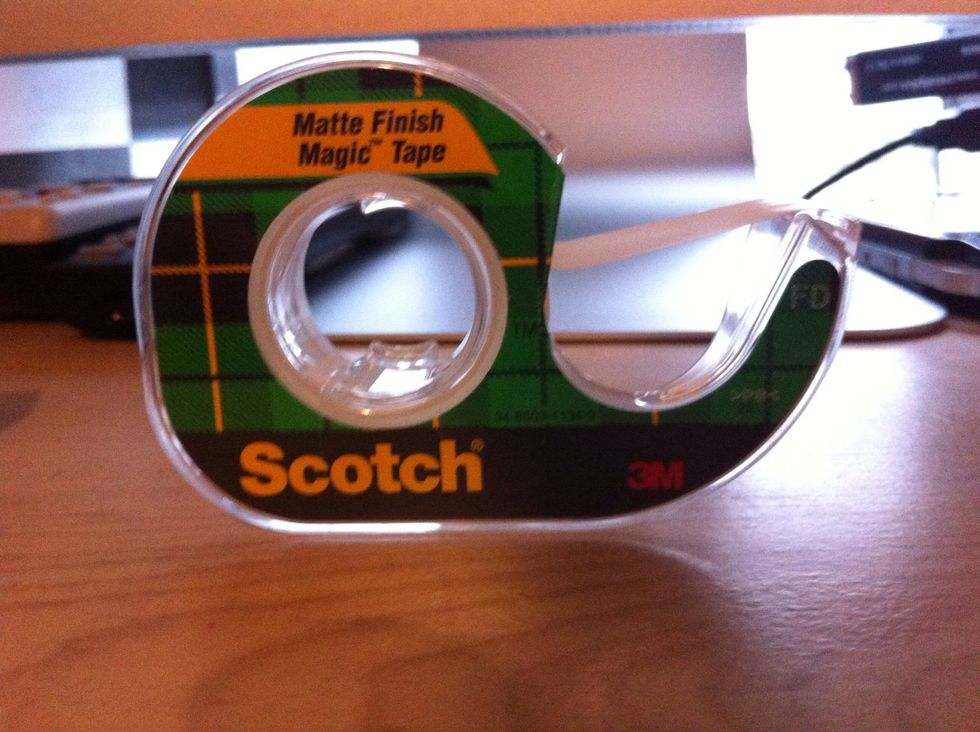 Now grab some tape if you mess up.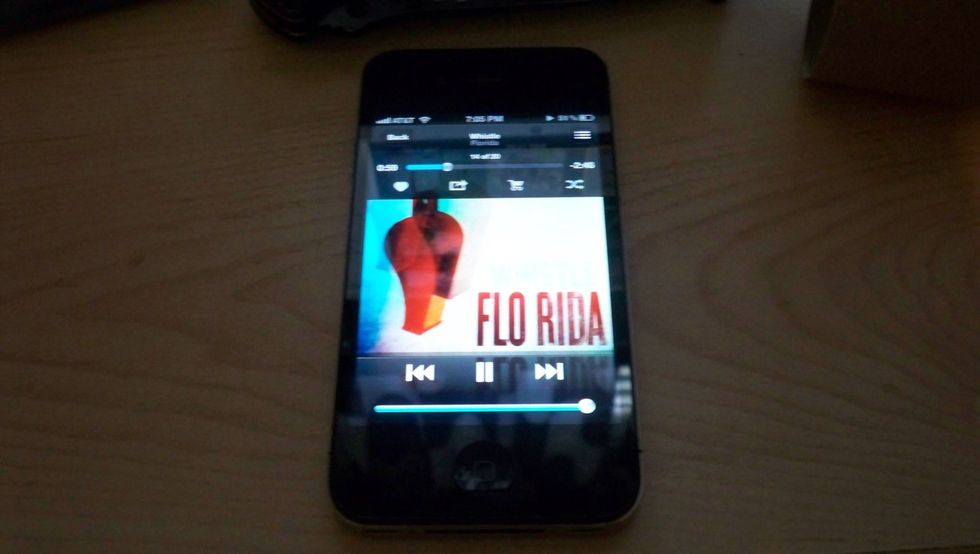 Nice volume, but not enough for a good party.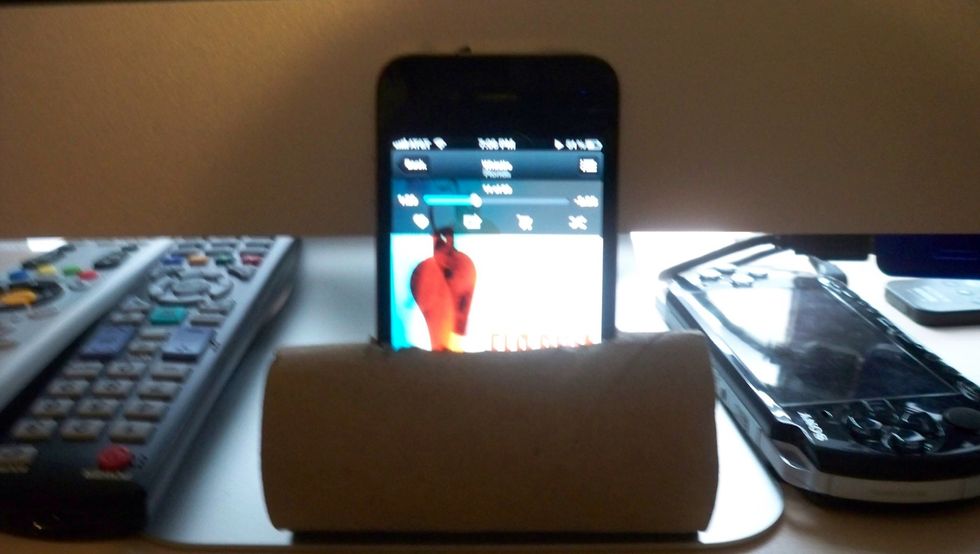 OPTIONAL: Continue for the front controls.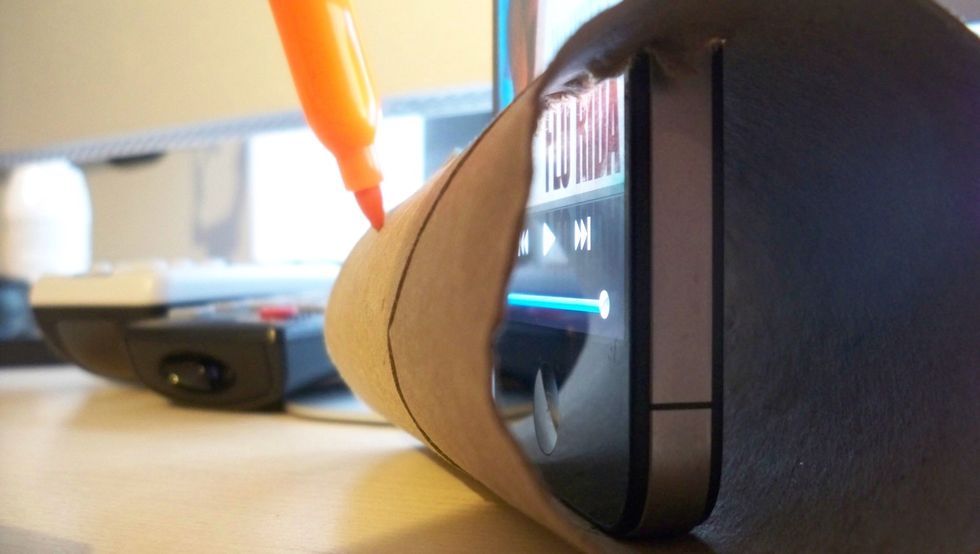 Mark where it goes.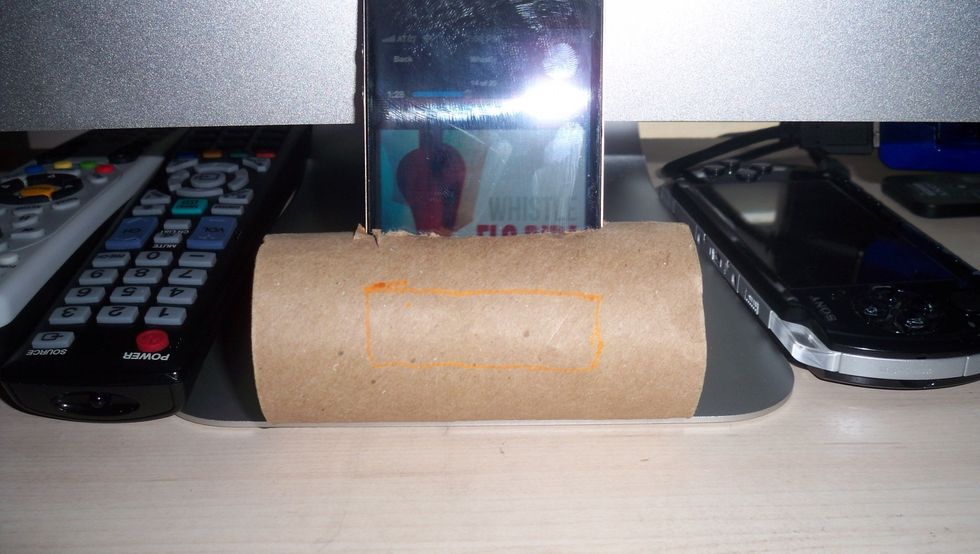 Make a box where the controls would be.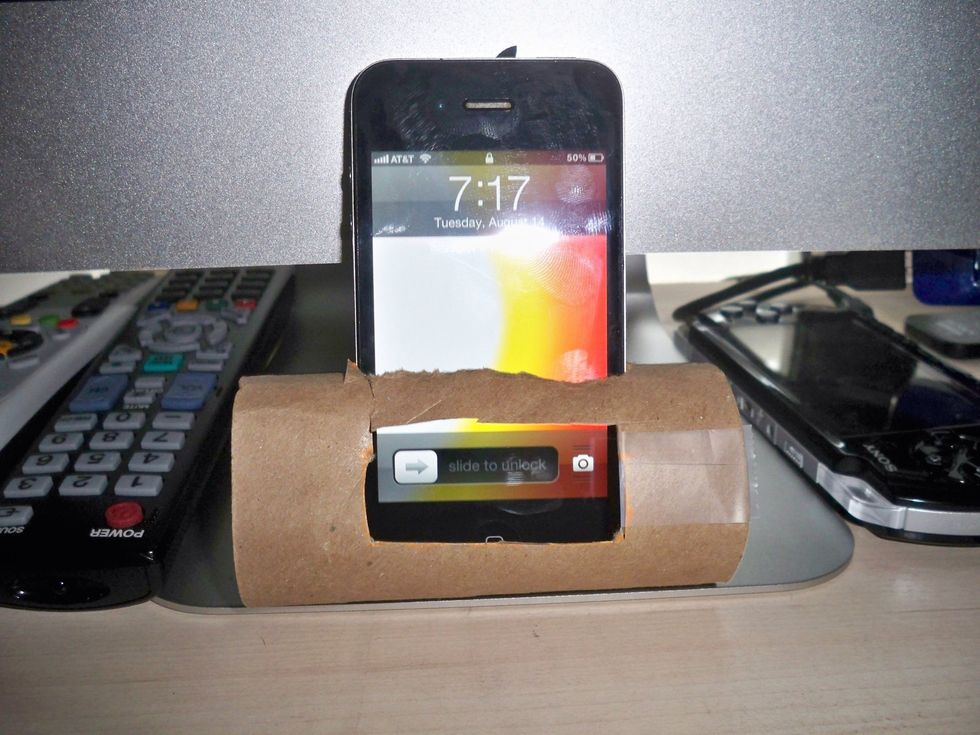 Also access your unlock screen.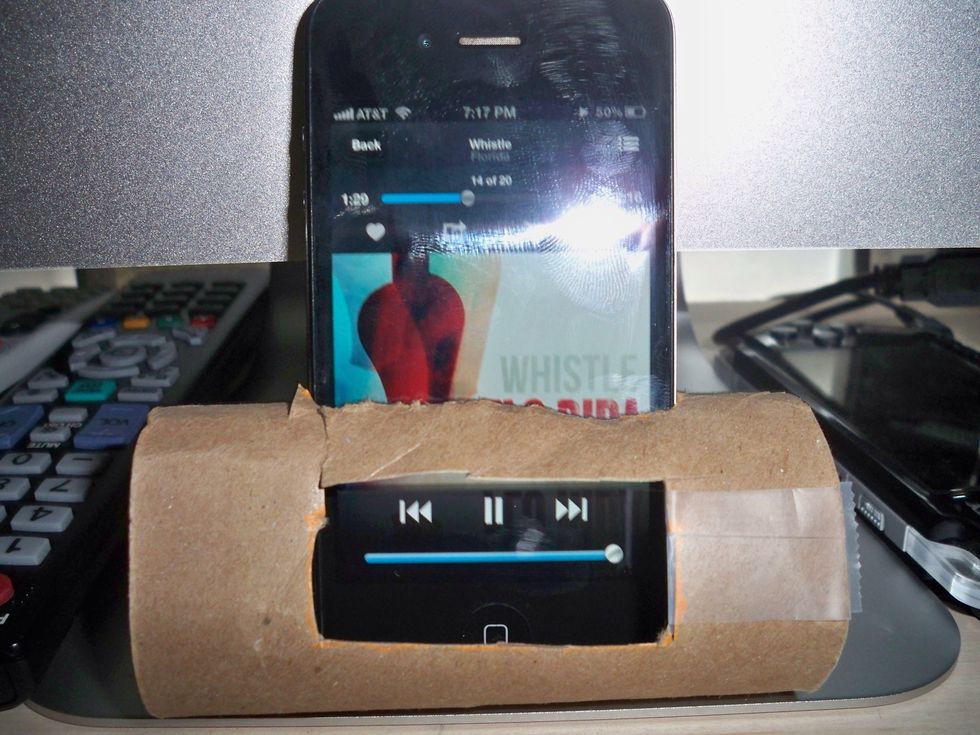 Waaapaaa. You can now access the controls. And you have nice loud music.
NOTE: The app I am using is ex.fm ... it is the best music app out there that is free. UPDATE DEC 26, 2012: Spotify radio is better. More music is the main thing :)
Toilet paper roll
Knife/scissors or other cutting utensil
iPhone/iPod Touch
pen/pencil/marker