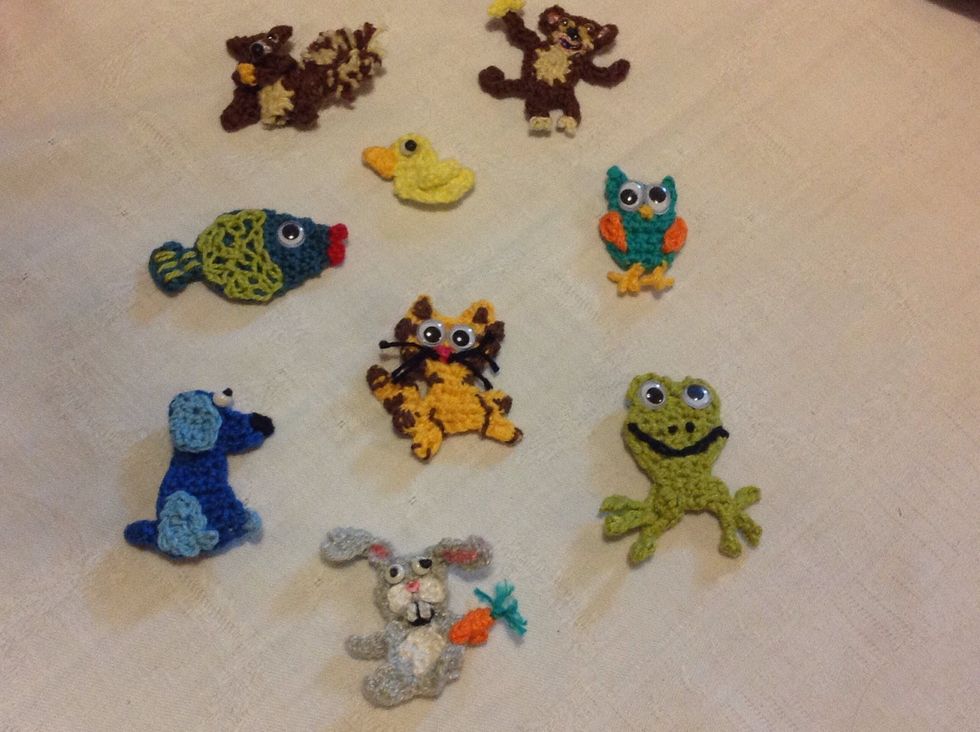 Make small crochet figures. I made them about 5 cm. long.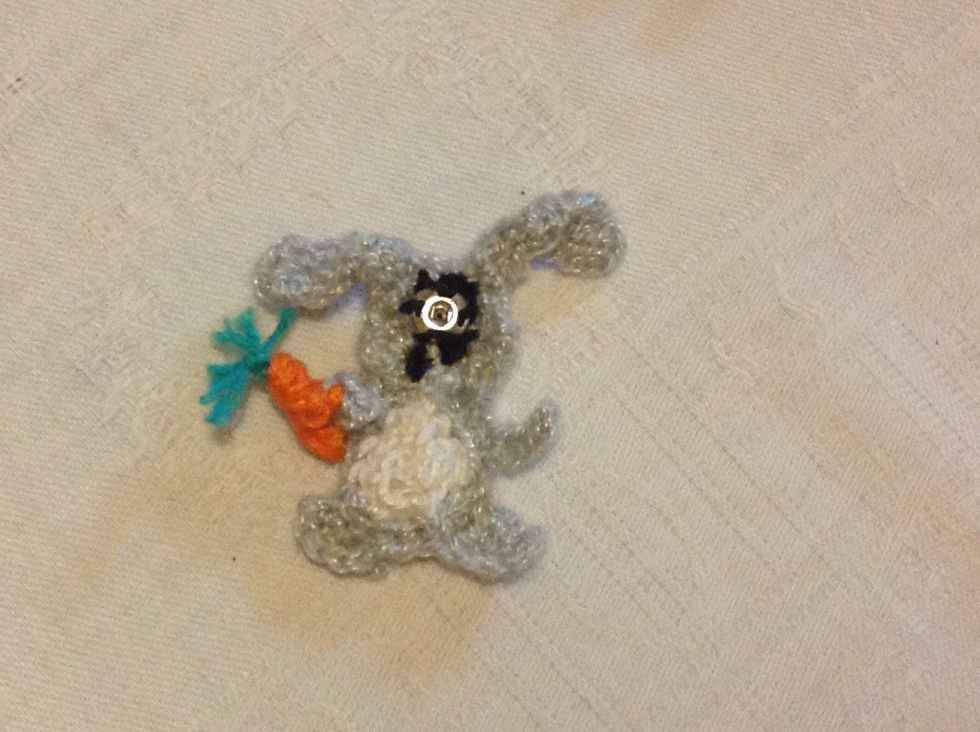 Sew the back of a pressure button onto the back of each figure.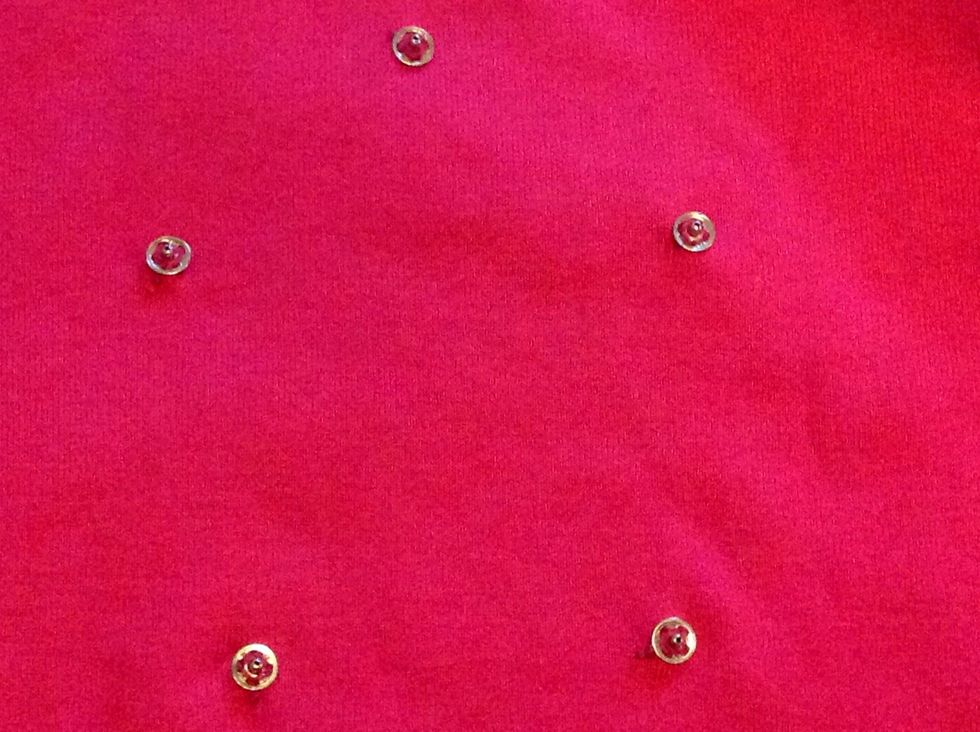 Sew the other half of the pressure button onto a T-shirt, making sure they are placed the right way to fit the half you placed on the figures. I used five, arranged in a circle.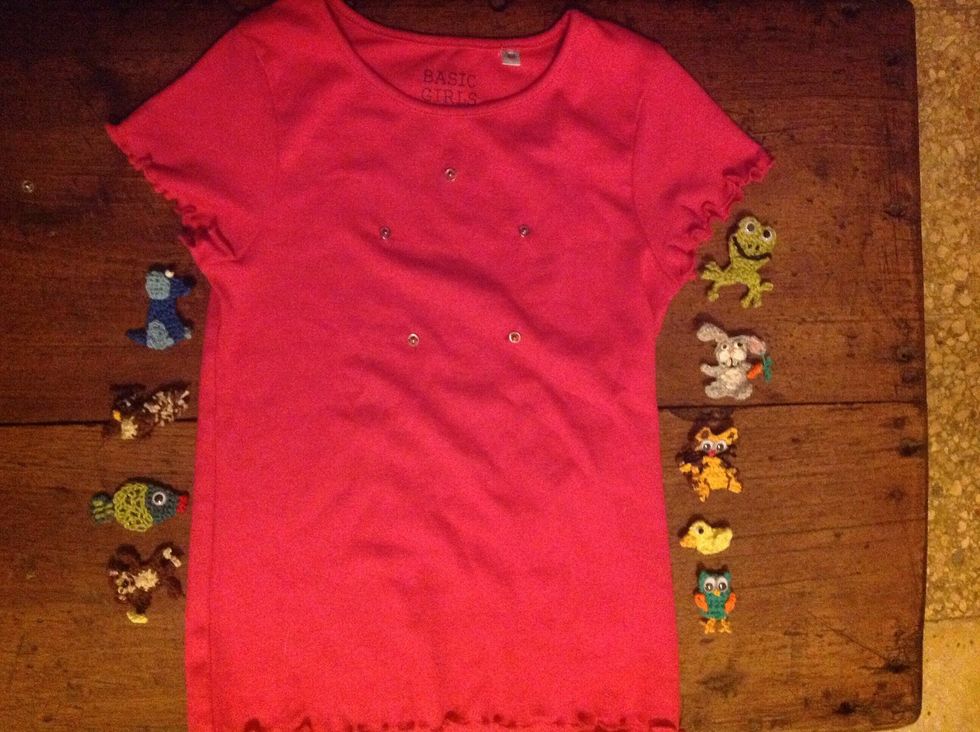 I had nine figures and only five buttons on the shirt. You can keep the figures in a small pouch or fun little box.
Voilà! This is what the T-shirt looks like. The user can decide how to combine the figures, and for washing figures can be removed.
Colored thread
Crochet hook
Googley eyes or white beads
Liquid silicone or glue
T-shirt with nothing printed on it
Small pushbuttons
Sewing thread and needle