A glance at the finished product.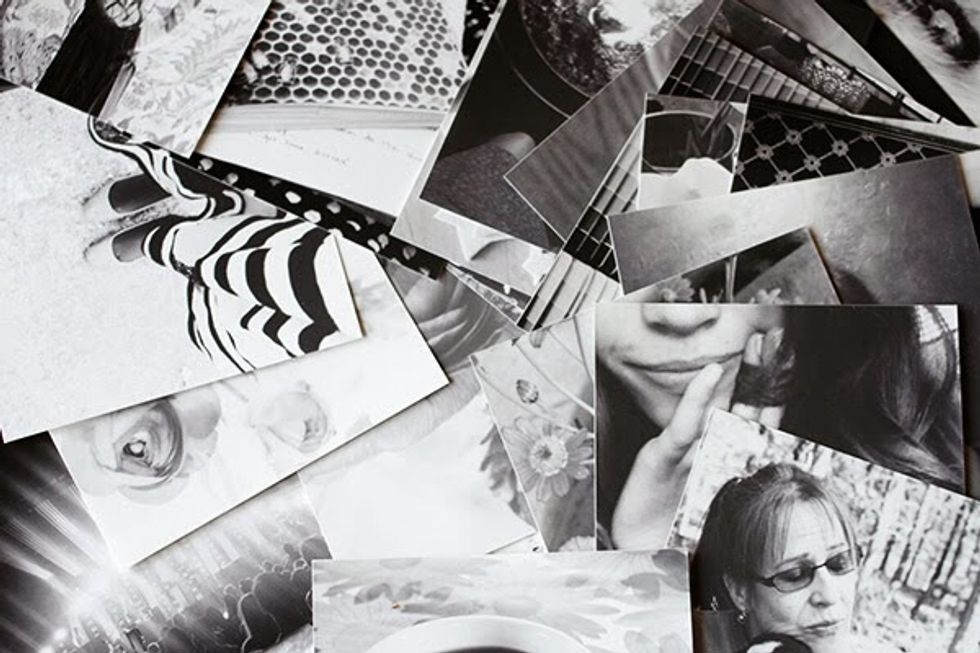 Get your Instagram photos printed via PostalPix! Download the Android/iPhone app over at PostalPix.com.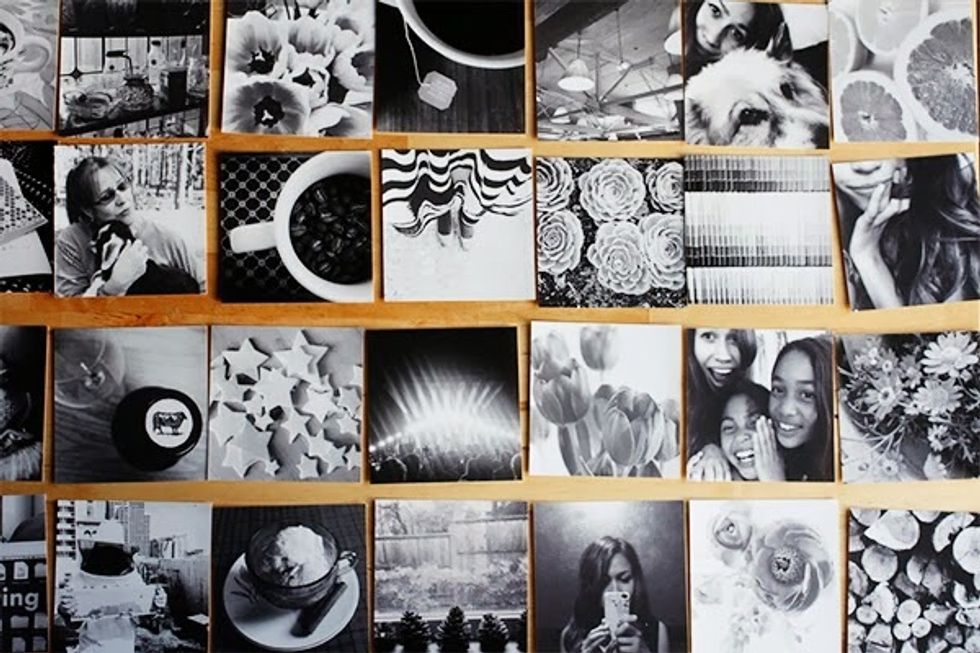 Decide on what placement you'd like to the put the photo prints in for the month.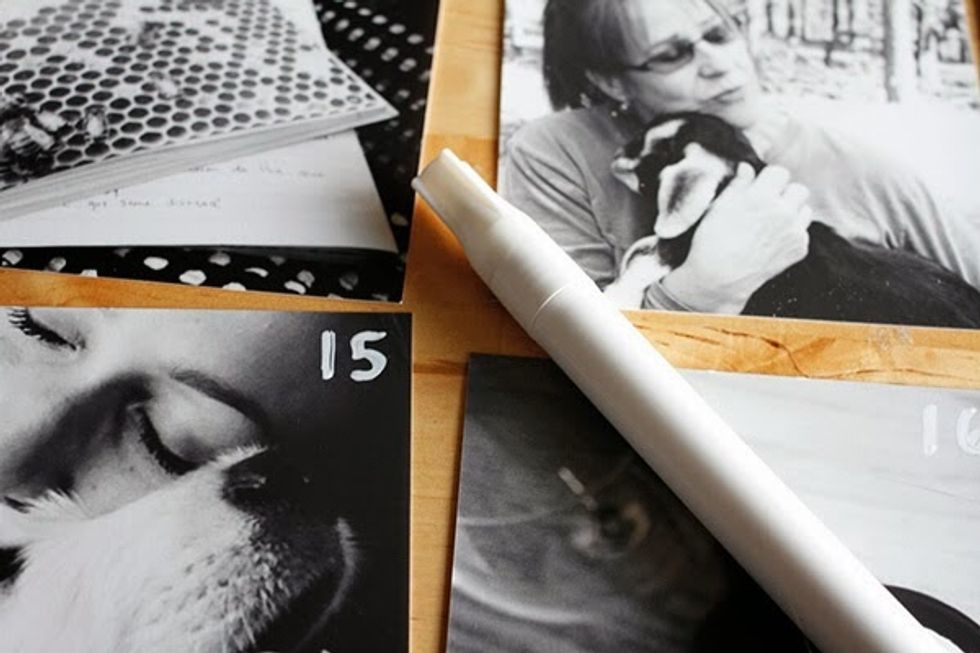 Number each month with the white paint pen. Attach the prints using Sticky Tack – you can easily move them around month to month.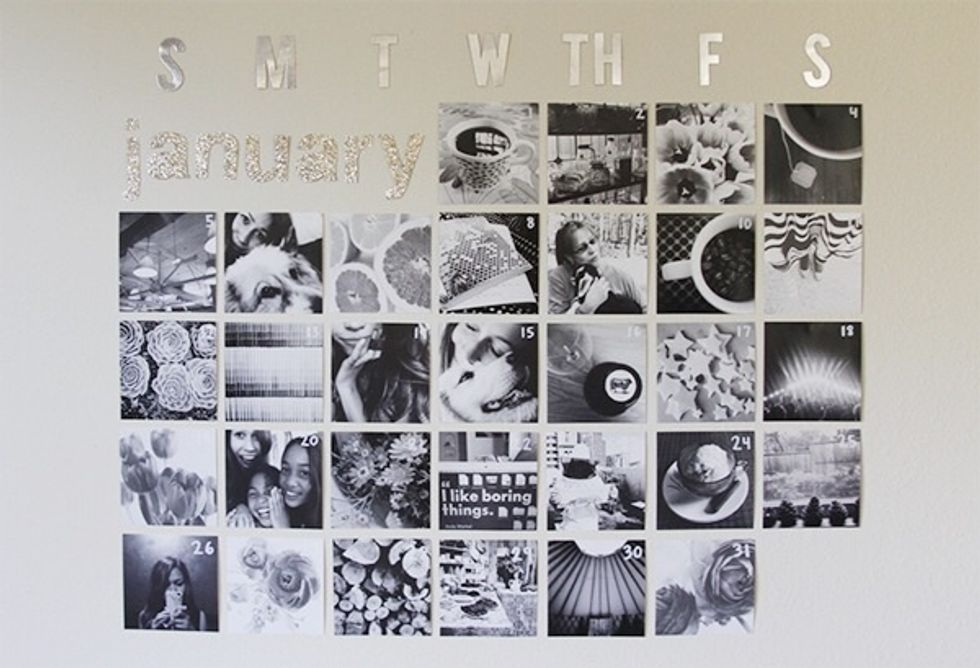 Use chipboard letters to represent the day and Month (Jennifer got hers at Target) but you can easily print them out yourself. That's it!
4x4 PostalPix prints
Paint pen
Adhesive
Chipboard letters
Sticky tack