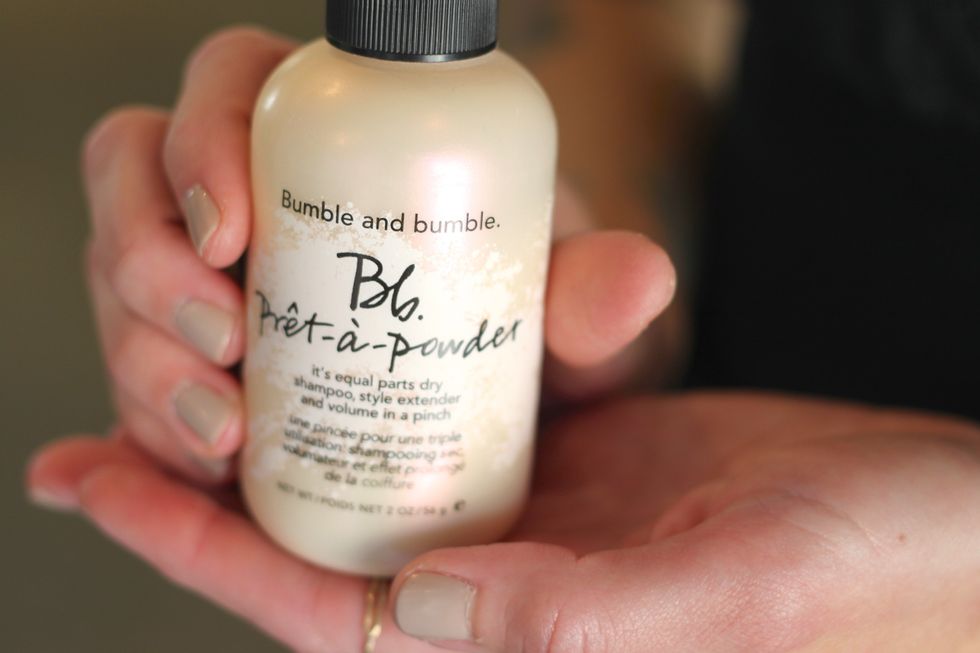 Prep hair with your favorite dry shampoo. It's great for giving fine hair a little body and grip perfect for braiding.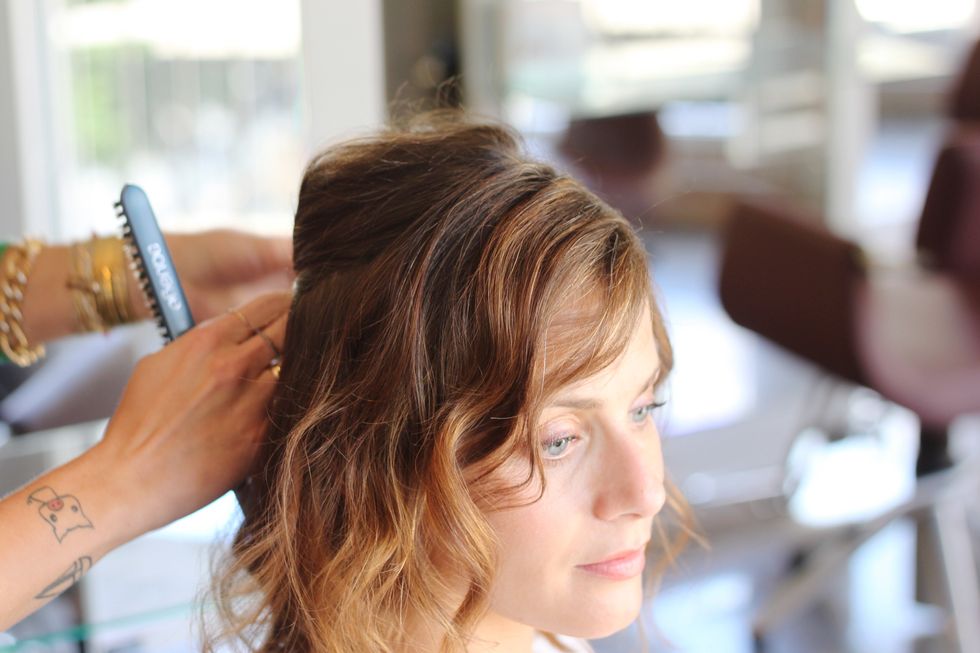 Secure some hair from the top and crown off the back of the head.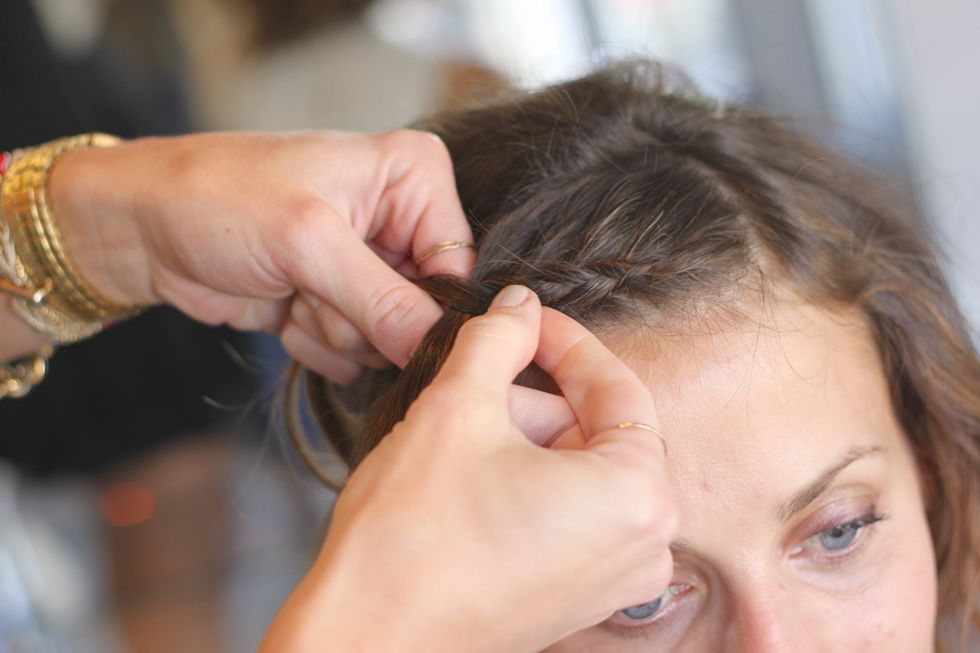 Take a 2 inch section on the top from your dominant part, and begin to inside out French braid. To do this, take strands and twist them out and under the braid, instead of over and in.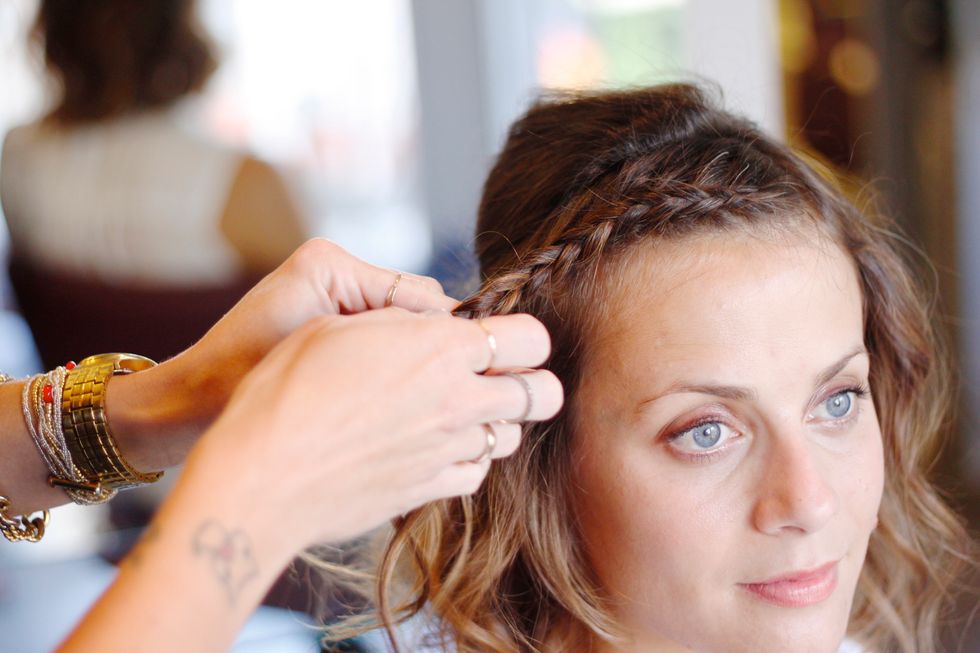 Once you get to above the temple, stop French braiding and continue in a simple inside out braid (keep weaving out and under)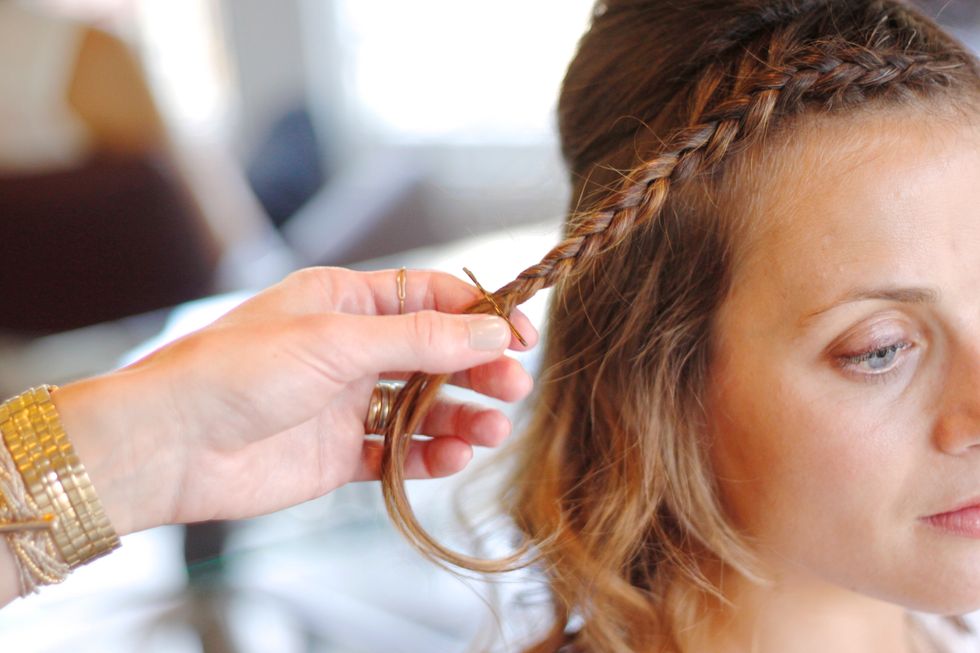 Go for a few more inches and secure with a pin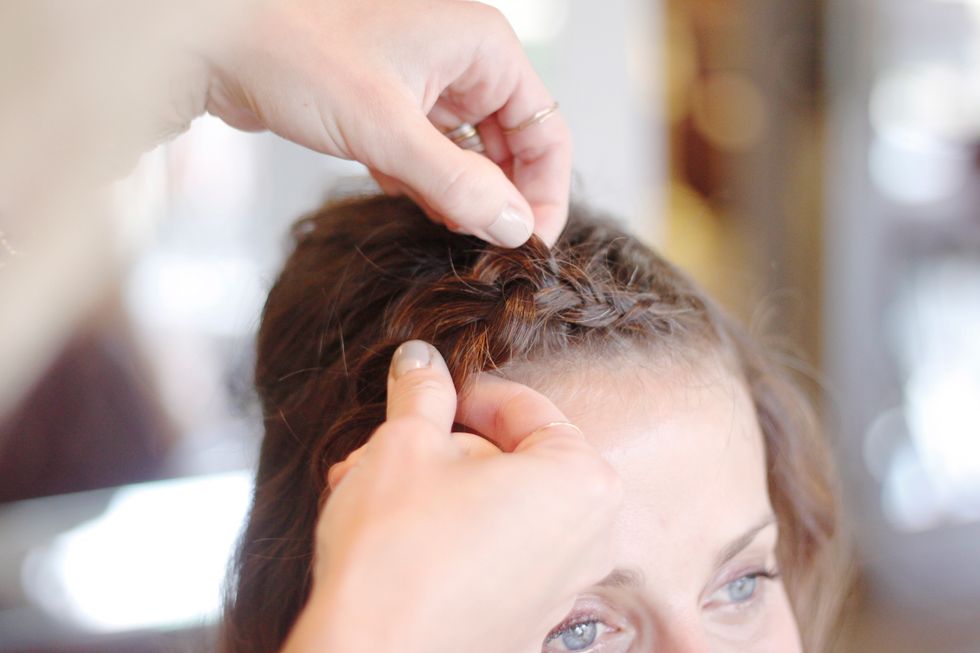 Pinch the outside of each plait and pull out to give it a lived-in feel and make the hair look thicker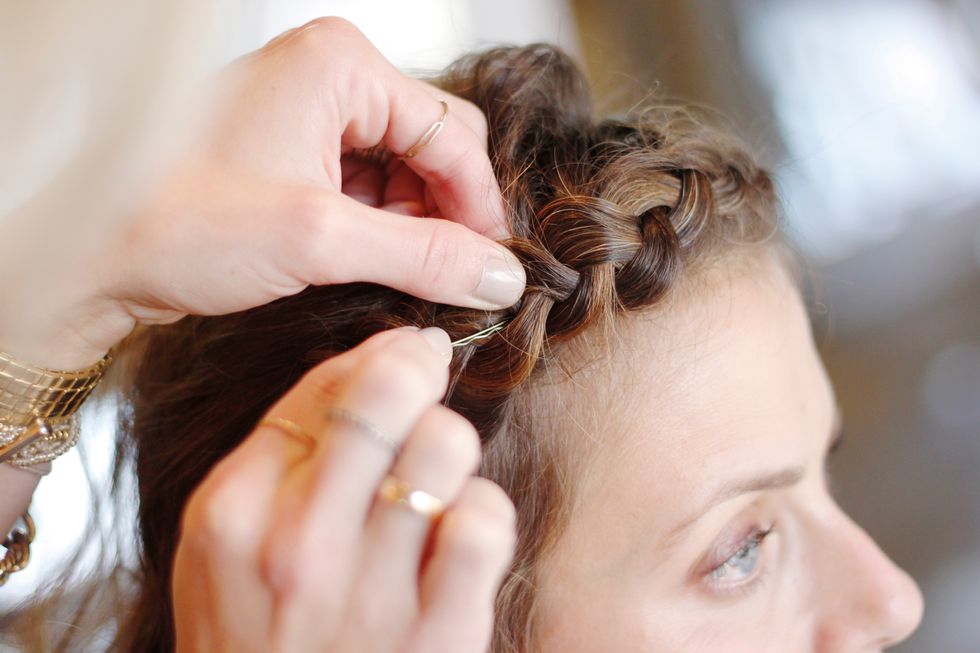 Push up on the braid and secure with pins to give the braid some height. This is a great trick for fine hair.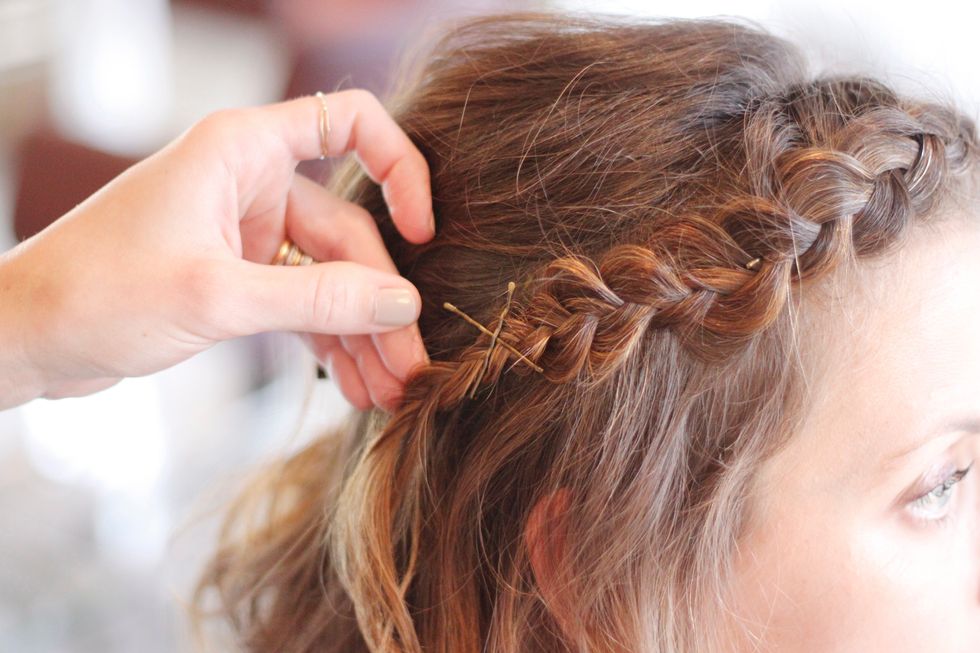 When you're happy with its placement, take the end of the braid and secure it just above and behind the ear with two crossed pins.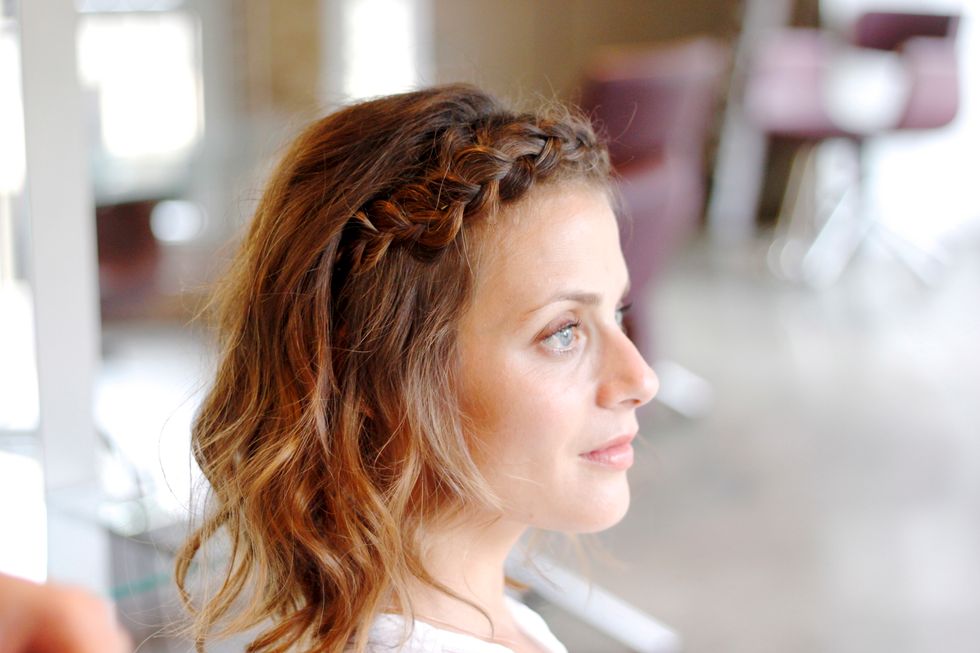 Loosen the secured hair from the back of the head and cover the pinned end of the braid with it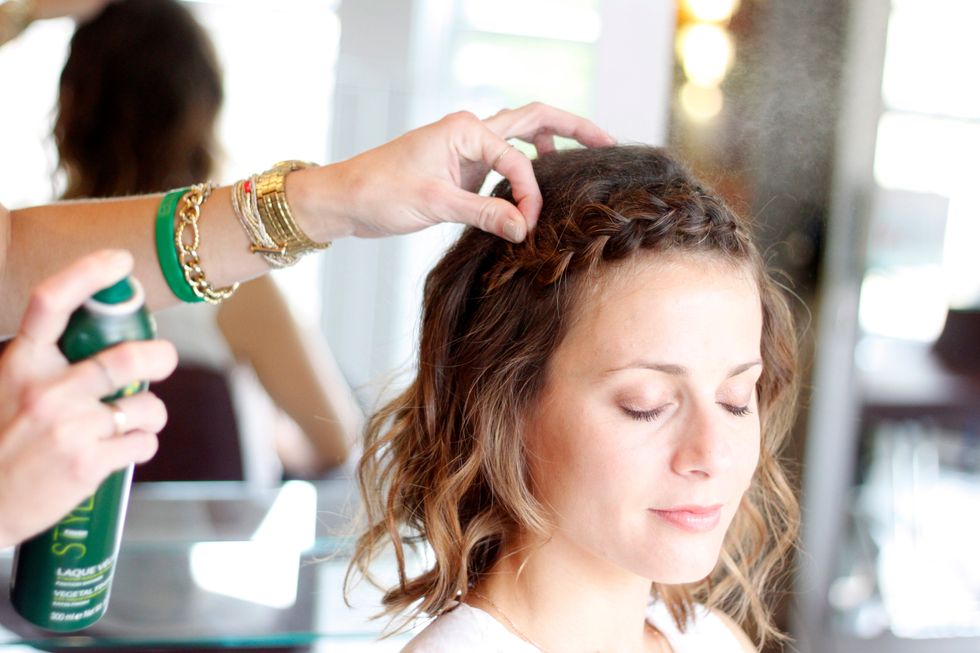 Spray to keep in place
And here it is! It's a braid that works for any hair texture or length. It's great for keeping your hair out of your face on a windy day or for controlling badly behaving bangs.
Dry shampoo
Hair spray
Bobby pins
Atelier Emmanuel Salon
High-end French Hair Salon & Day Spa near Union Square. We prize the art of Beauty and maintain an atmosphere that is professional yet approachable.