Make an Infinity Scarf From an Old T-Shirt
30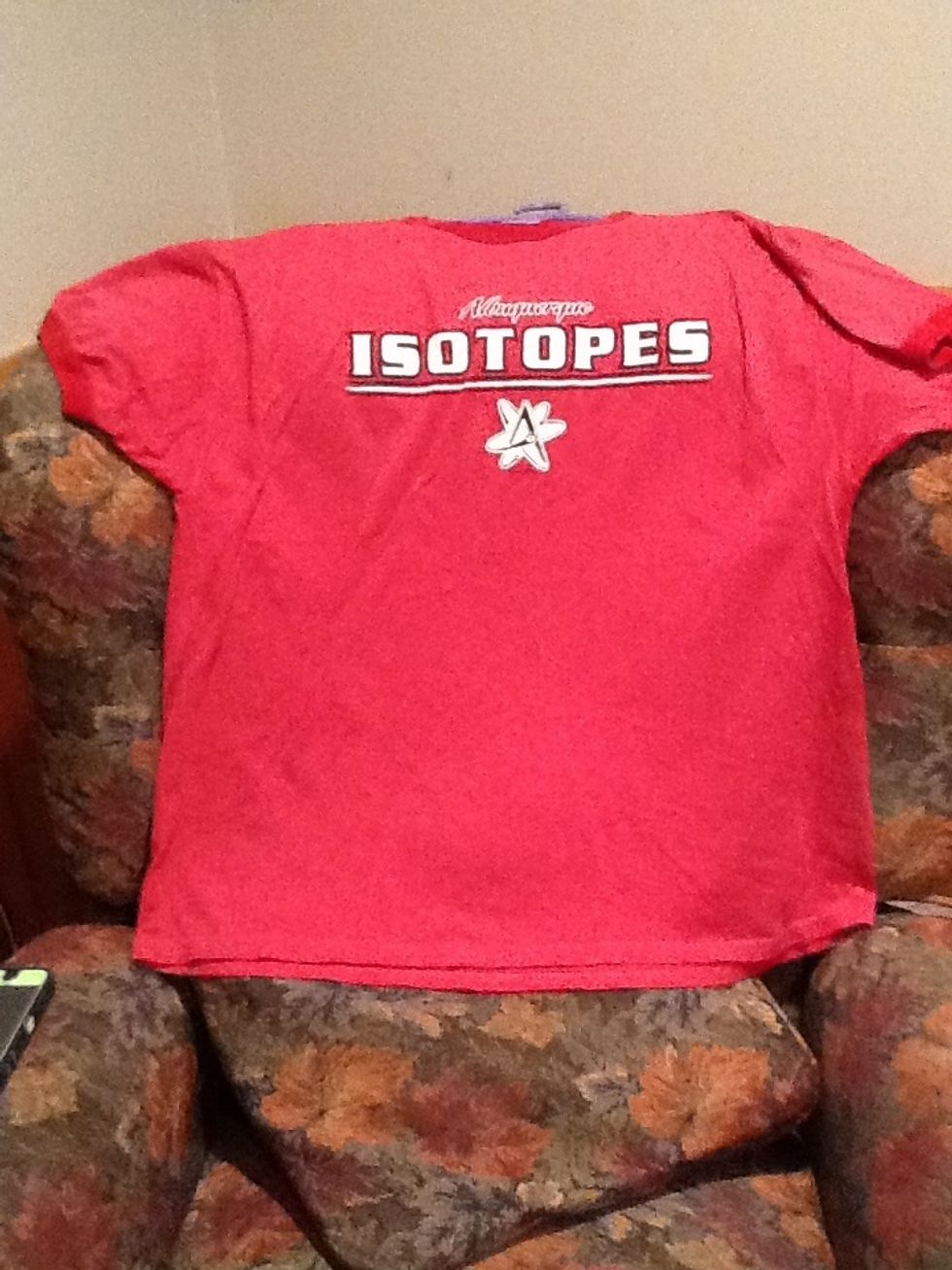 Step 1: You will need to find an old t-shirt. It needs to be stretchy material.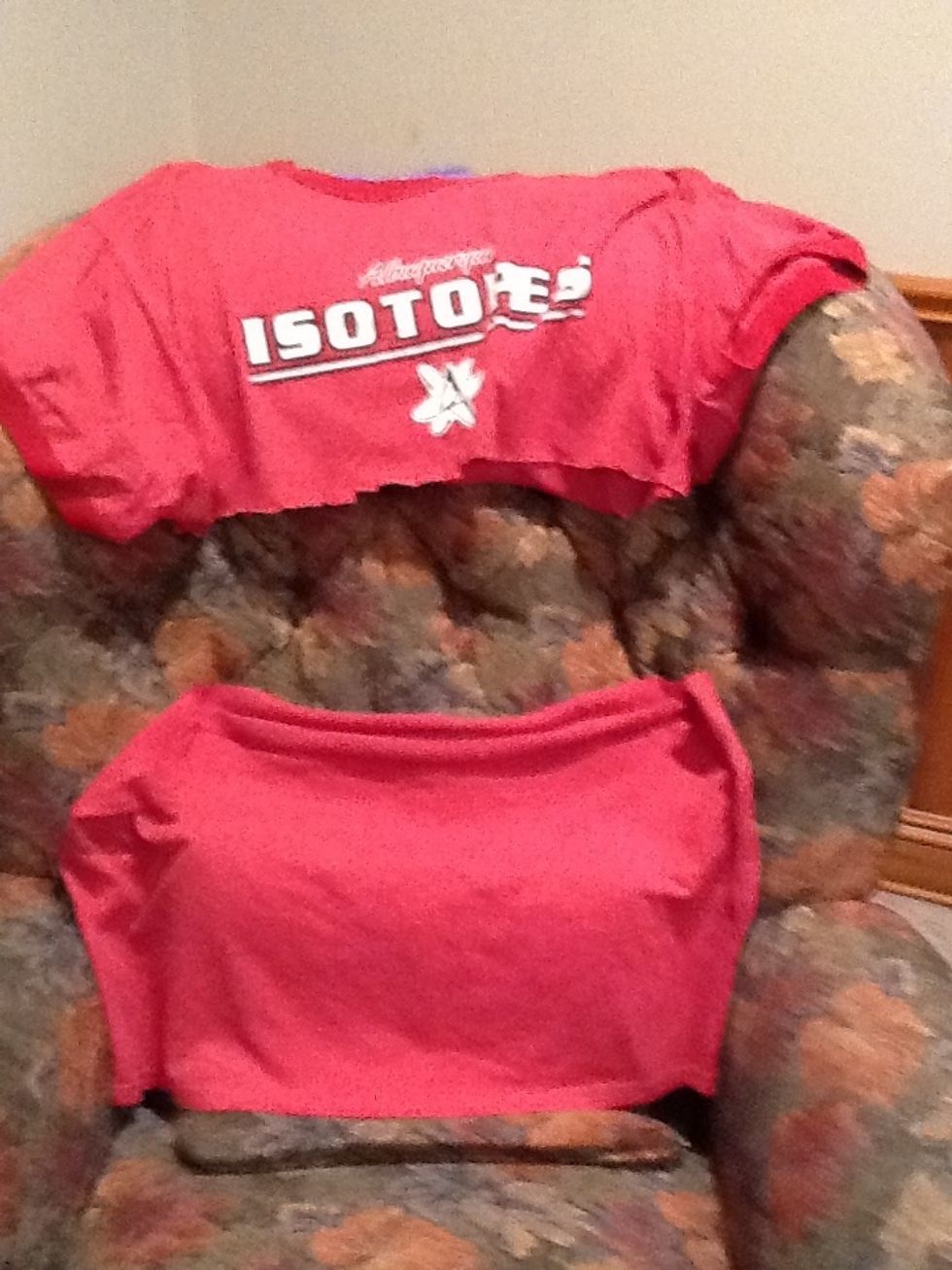 Step 2: Cut the bottom part of the t-shirt off. Do not throw away the top part of the shirt away, you might be able to use it for another project.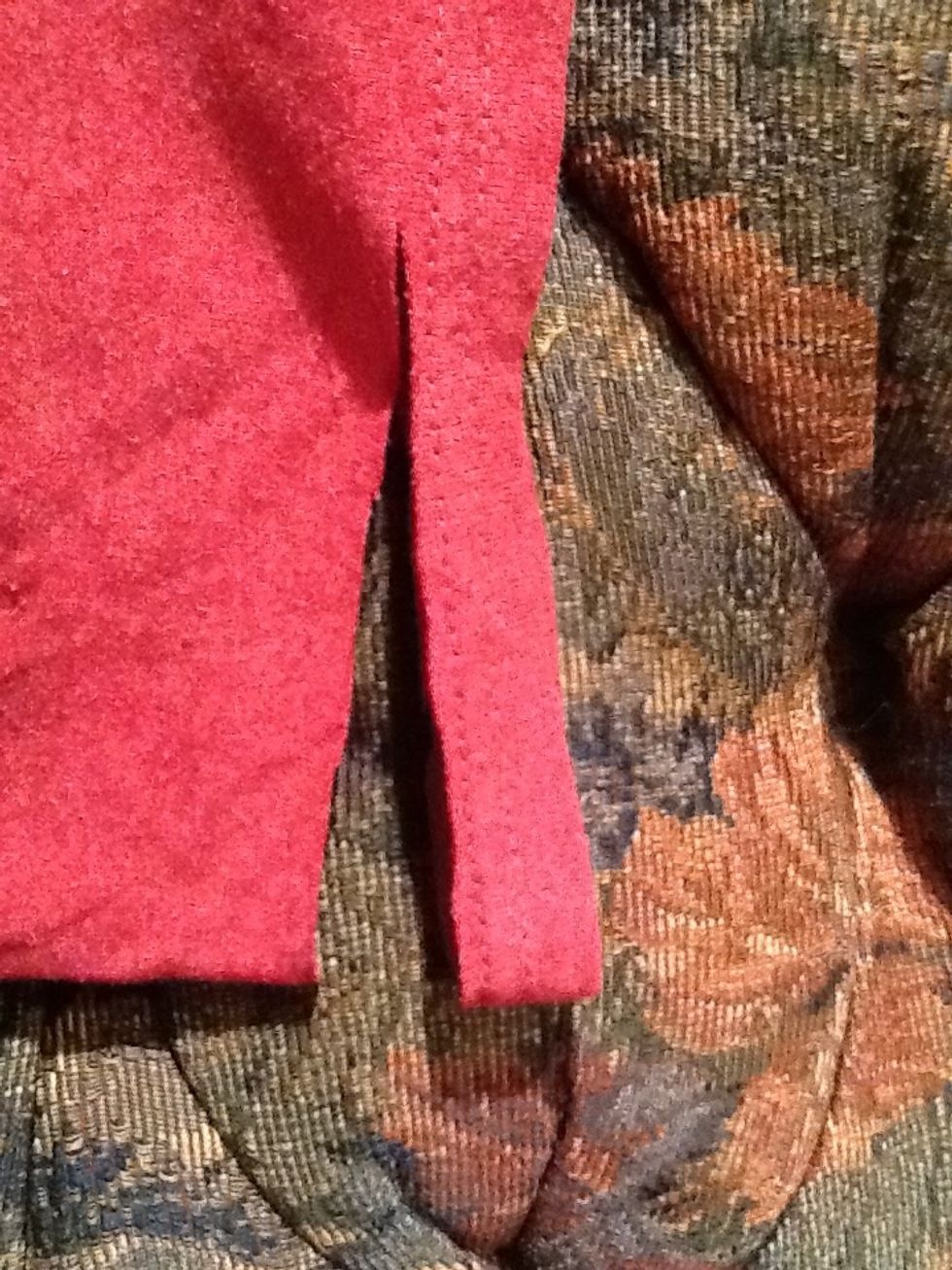 Step 3: Cut the bottom band of the t-shirt off. Again do not throw this away it could be used in another project.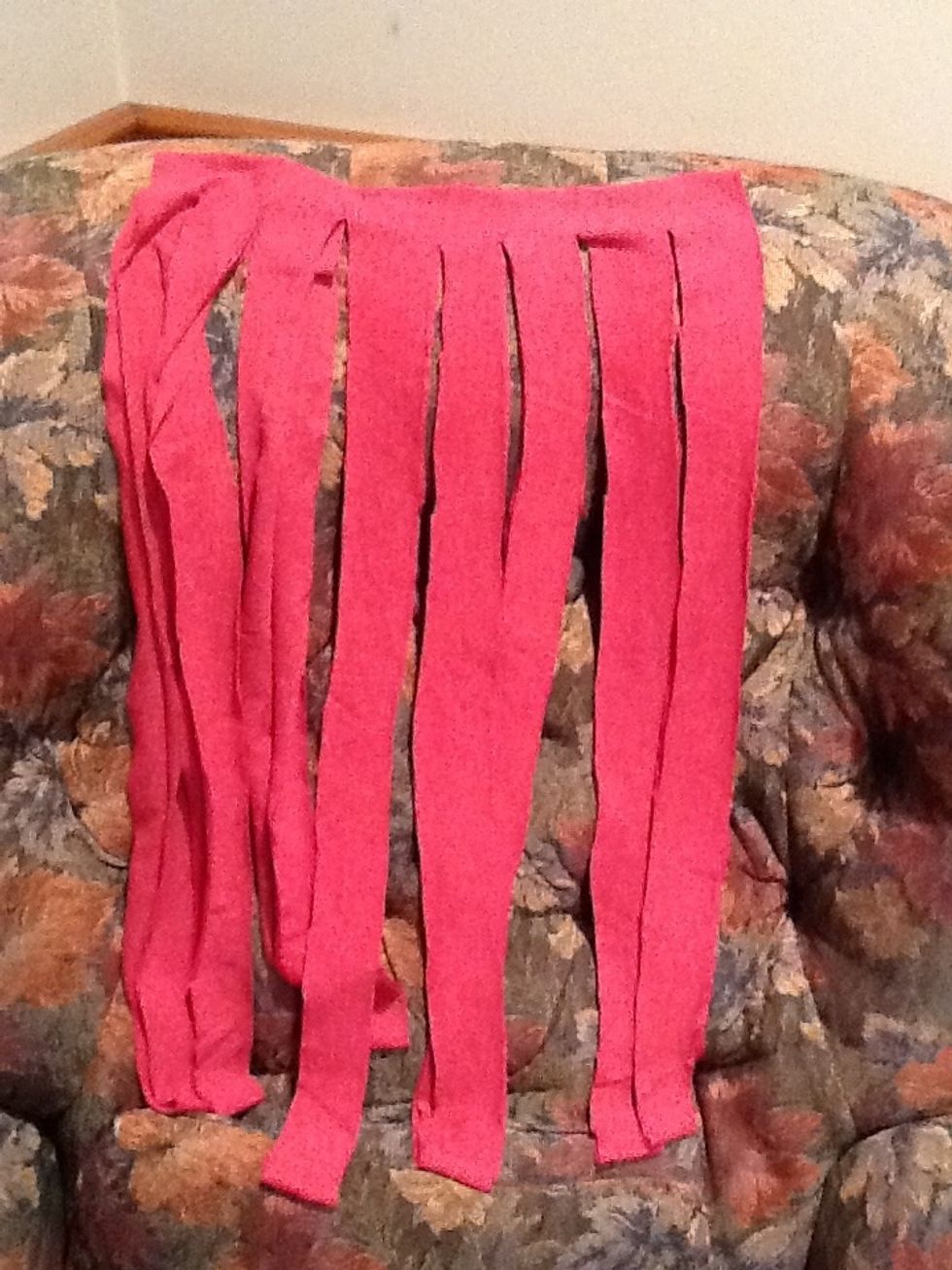 Step 4: Cut one inch strips up to about one inch from the top.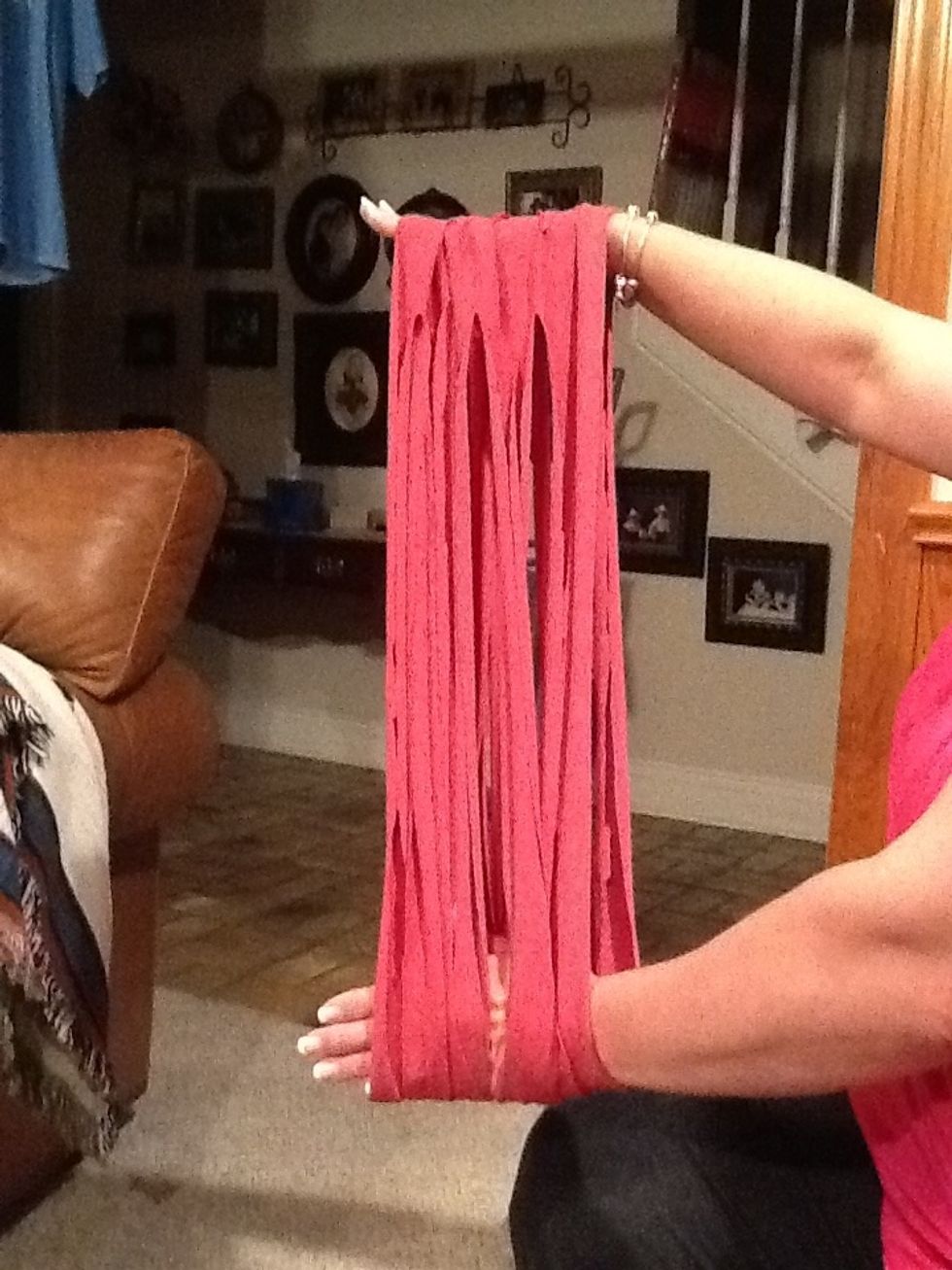 Step5: Using your hands, stretch the material. You will be suprised at how much the material stretches. This step also takes care of those jagged edges when you cut your strips.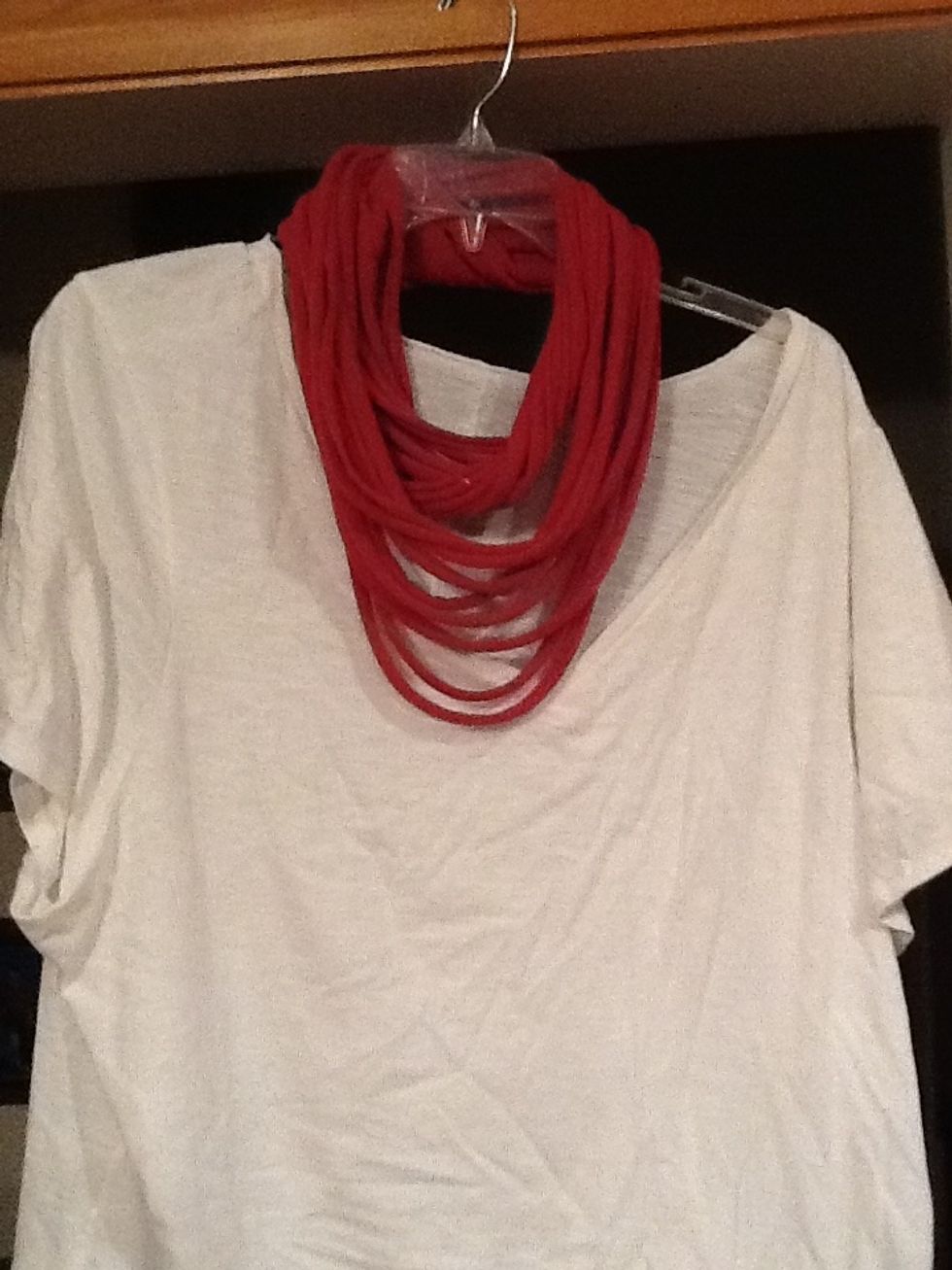 Step 6: Double loop your new "old t-shirt" scarf around your neck and make a GREEN fashion statement!