Beat the eggs using a fork for best results.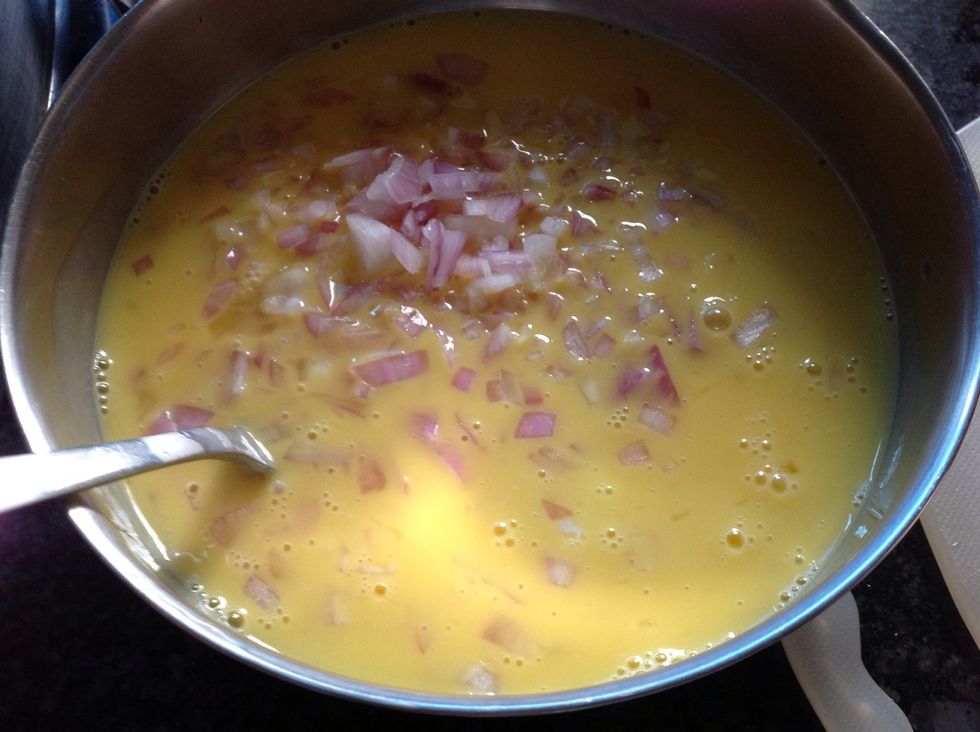 Add the chopped onion.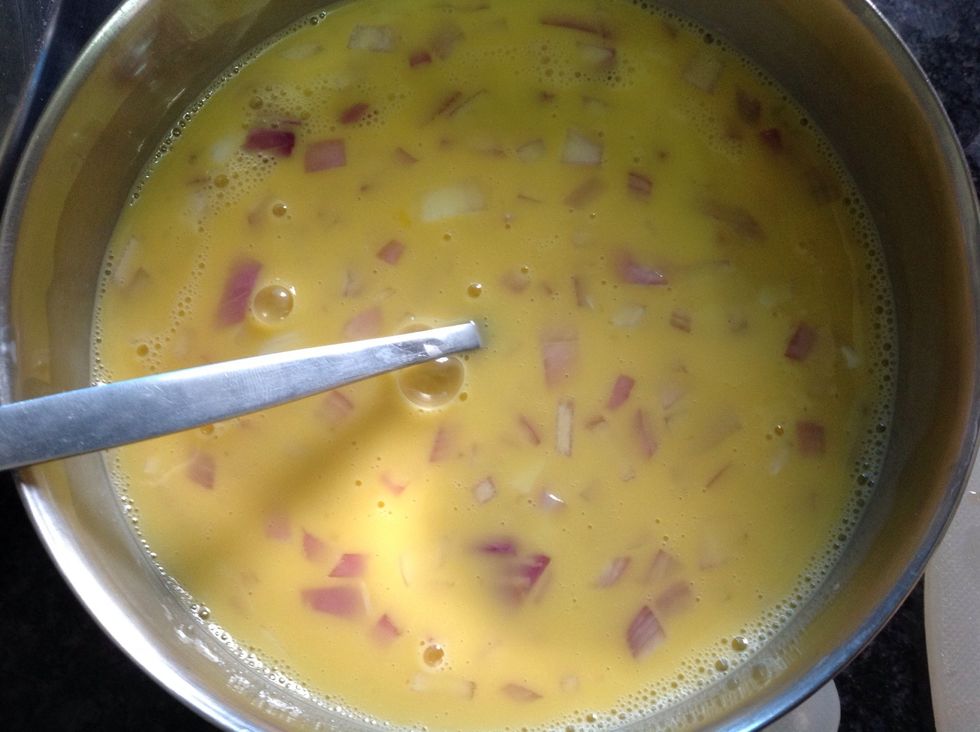 Mix well.
Chop all the veggies and also the ginger and garlic .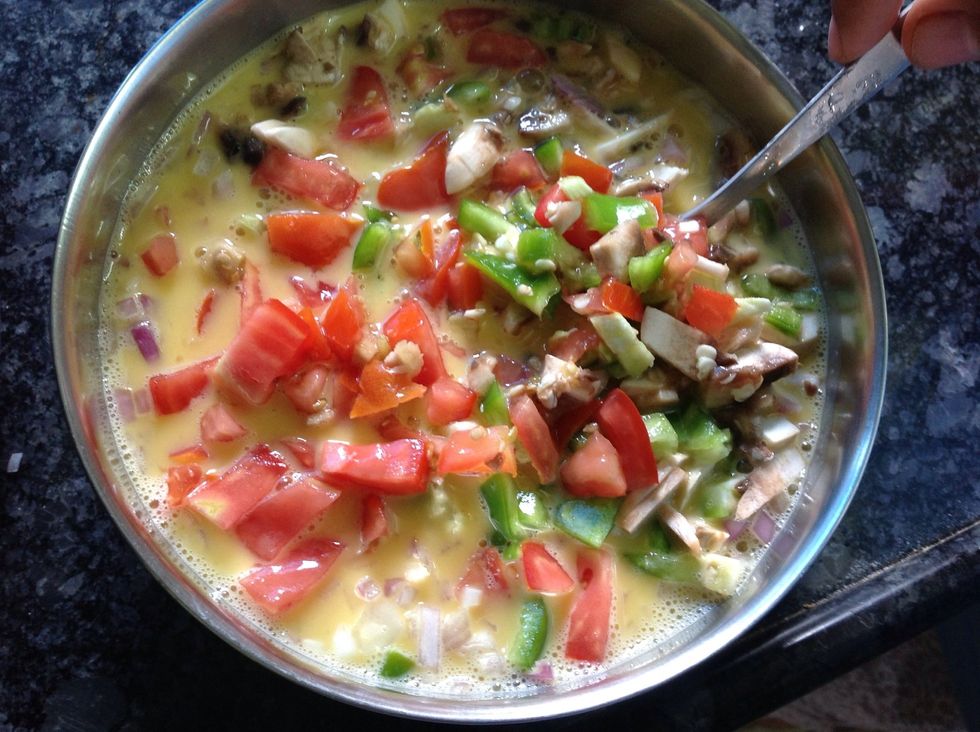 Add the chopped items in the previous step with the black pepper powder and the salt.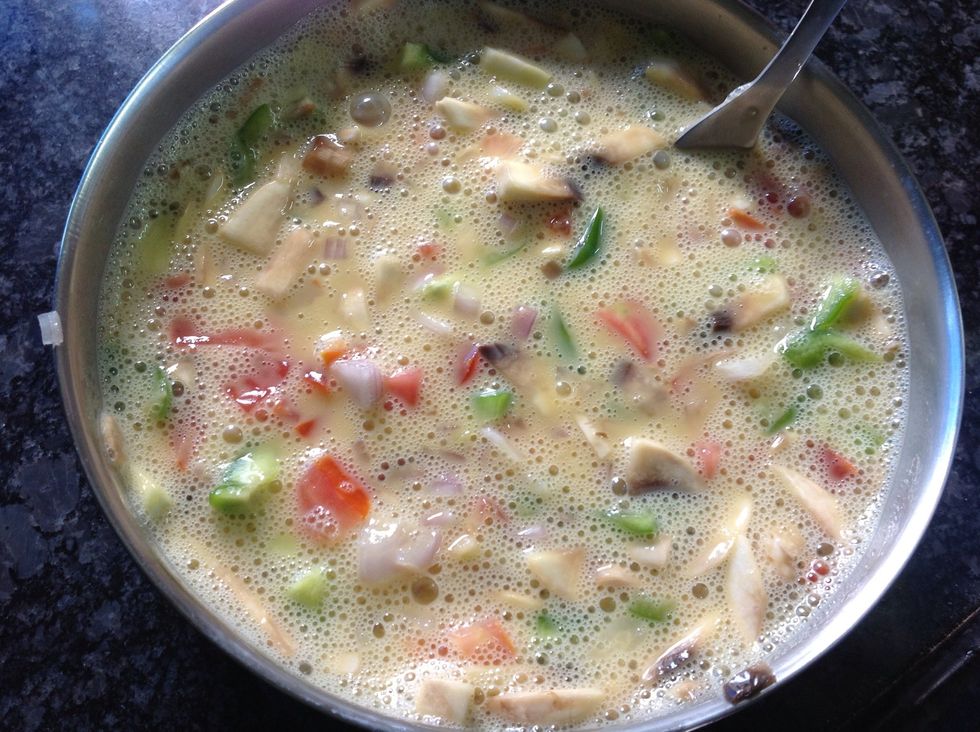 Mix really well :)
Heat your pan a little bit and add only a drop of oil. You could add more but I have used very little .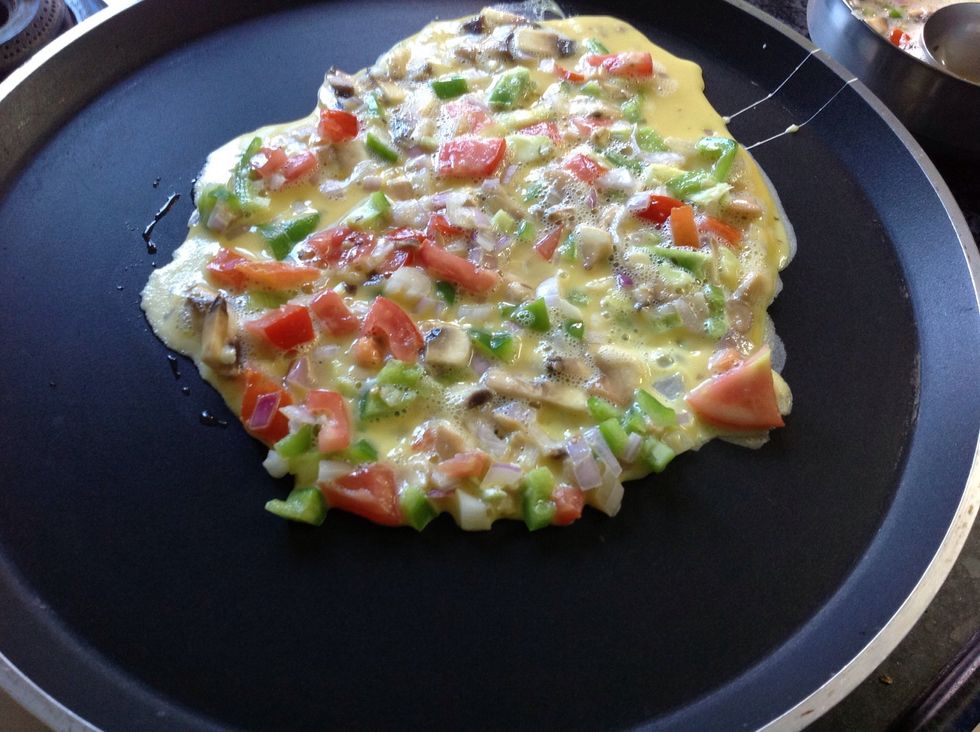 Put the batter on the pan and heat well. Add a little oil to the sides of the omelette and let it cook well.
I forgot to click pictures after the last step (sorry about that )........ After cooking well and turning it once , let it cook for about five minutes and your omelette is ready!
Hope you enjoyed this guide as much as I did making it :)
2.0 Eggs
1/2 Tomato
25.0g Mushrooms
1/2 Green bell pepper
2.0tsp Black pepper powder
1/2 Onion
1.0Tbsp Ginger
1.0Tbsp Garlic
Salt to taste