How to make an incredible dessert with only 5 ingredients
Make an Incredible Dessert With Only 5 Ingredients
22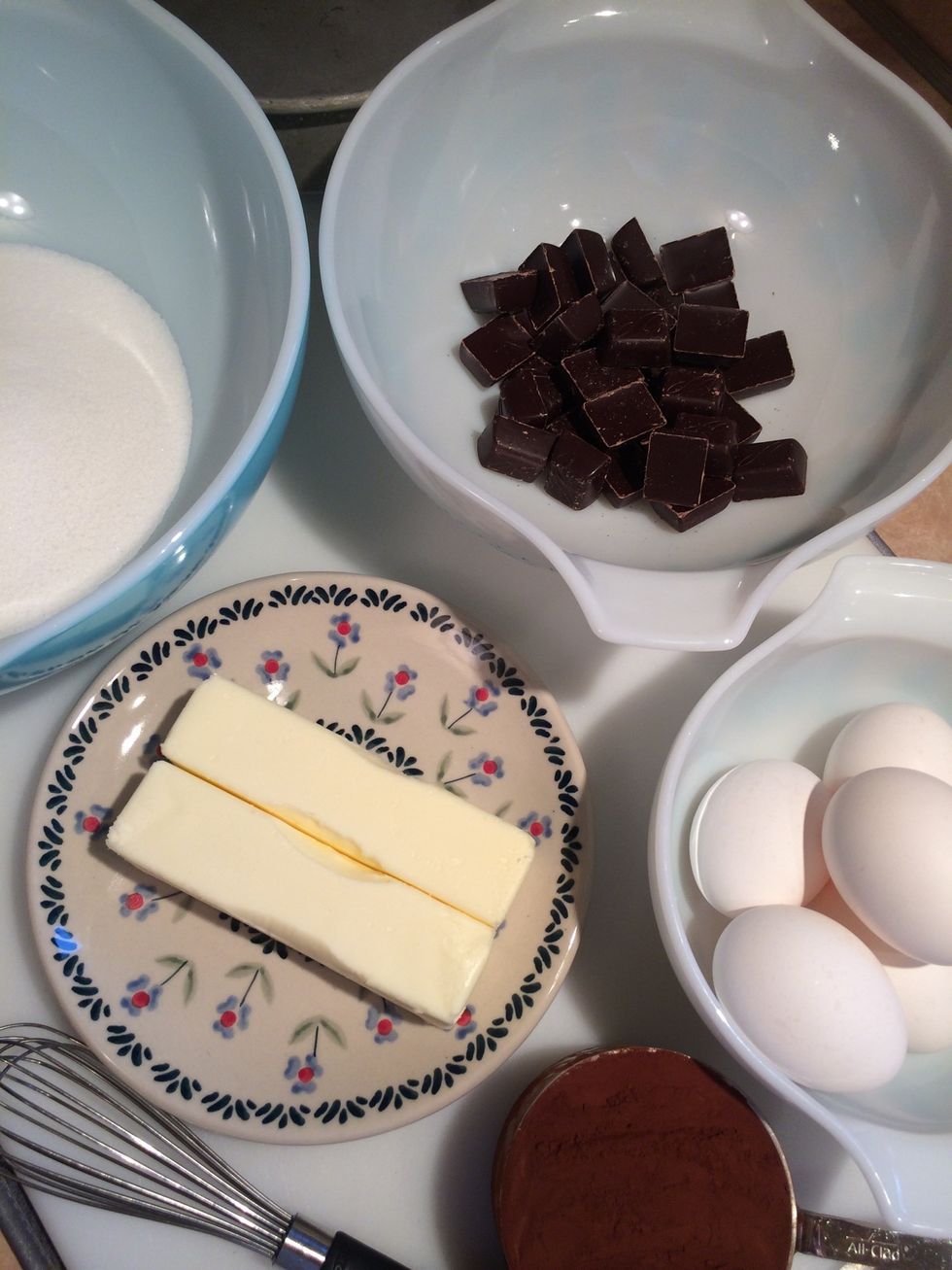 Chocolate, butter, sugar, cocoa and eggs.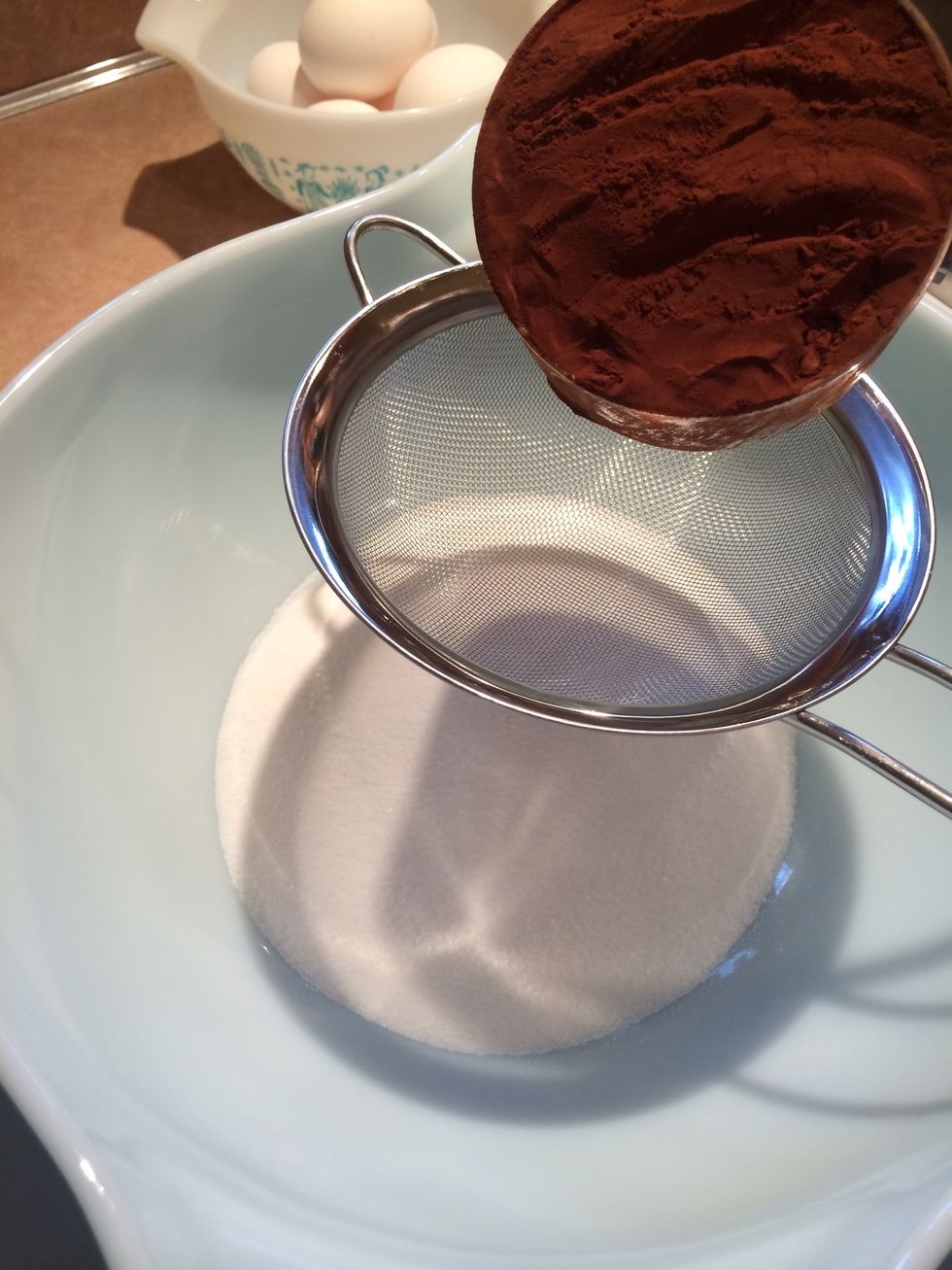 Sift cocoa into sugar.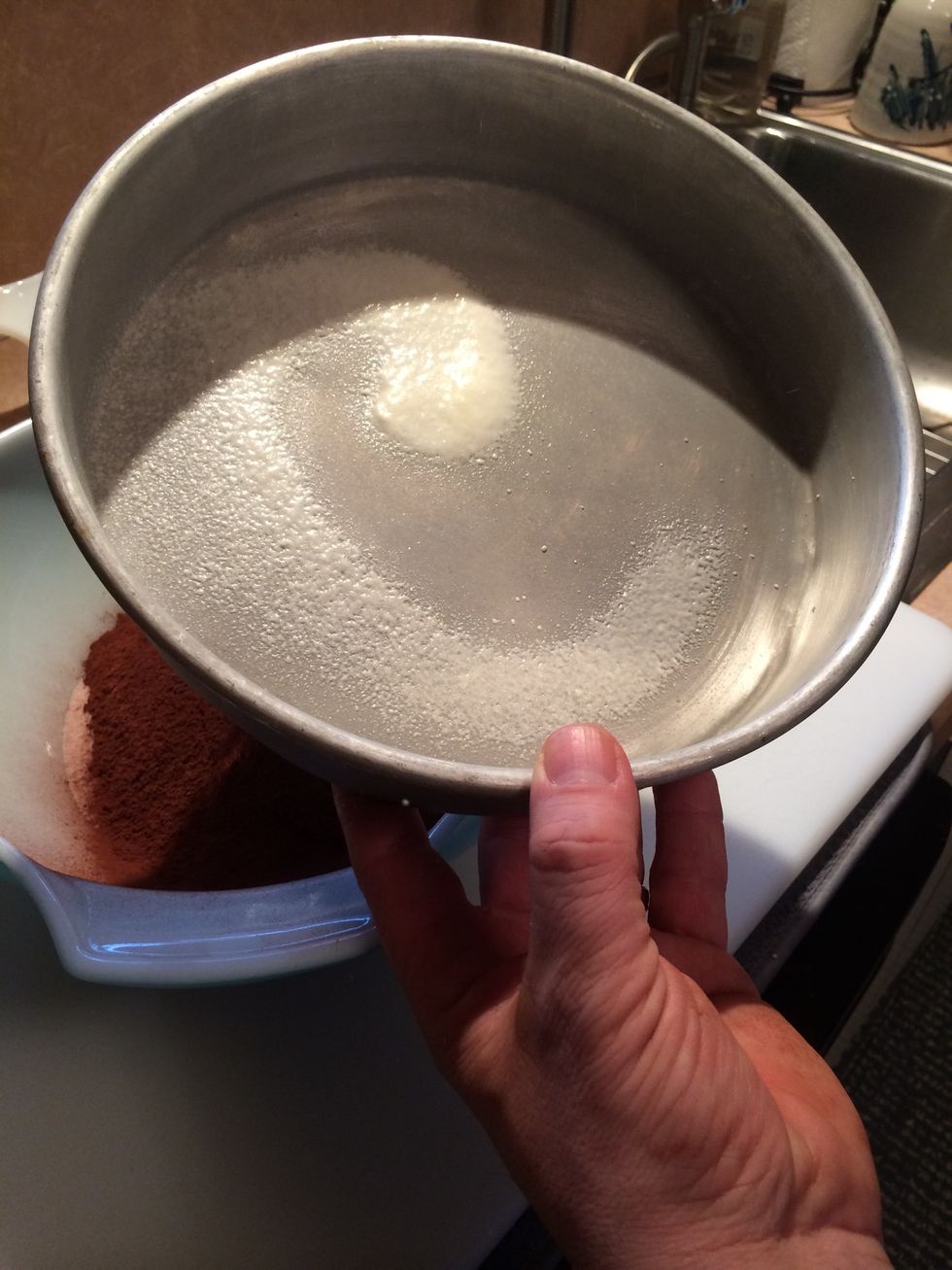 Prepare 10" baking pan with pan release spray.
Use 1 tbls off cocoa from the sifted cocoa to dust the 10" baking pan.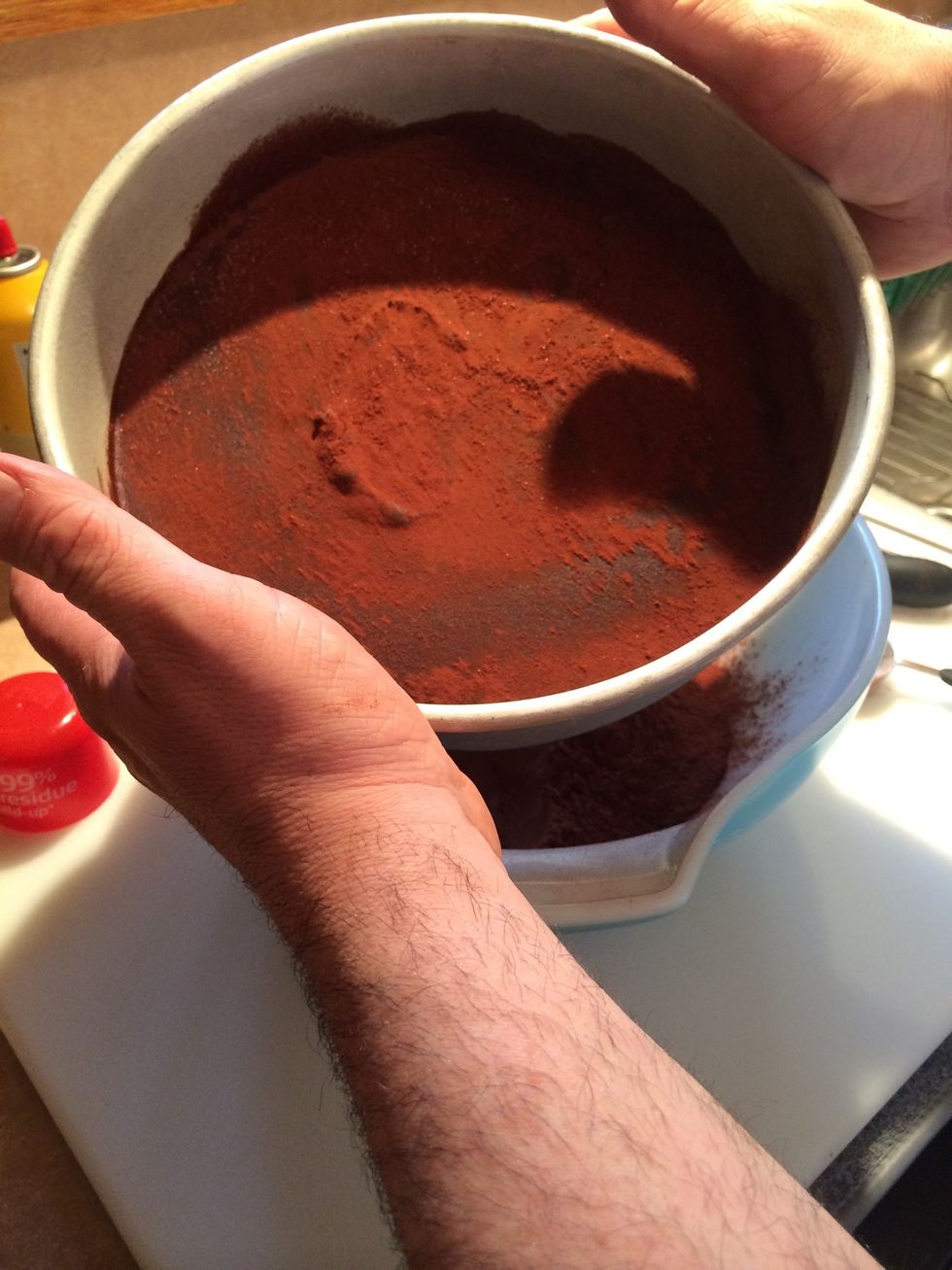 Roll pan around to evenly coat the bottom of the pan.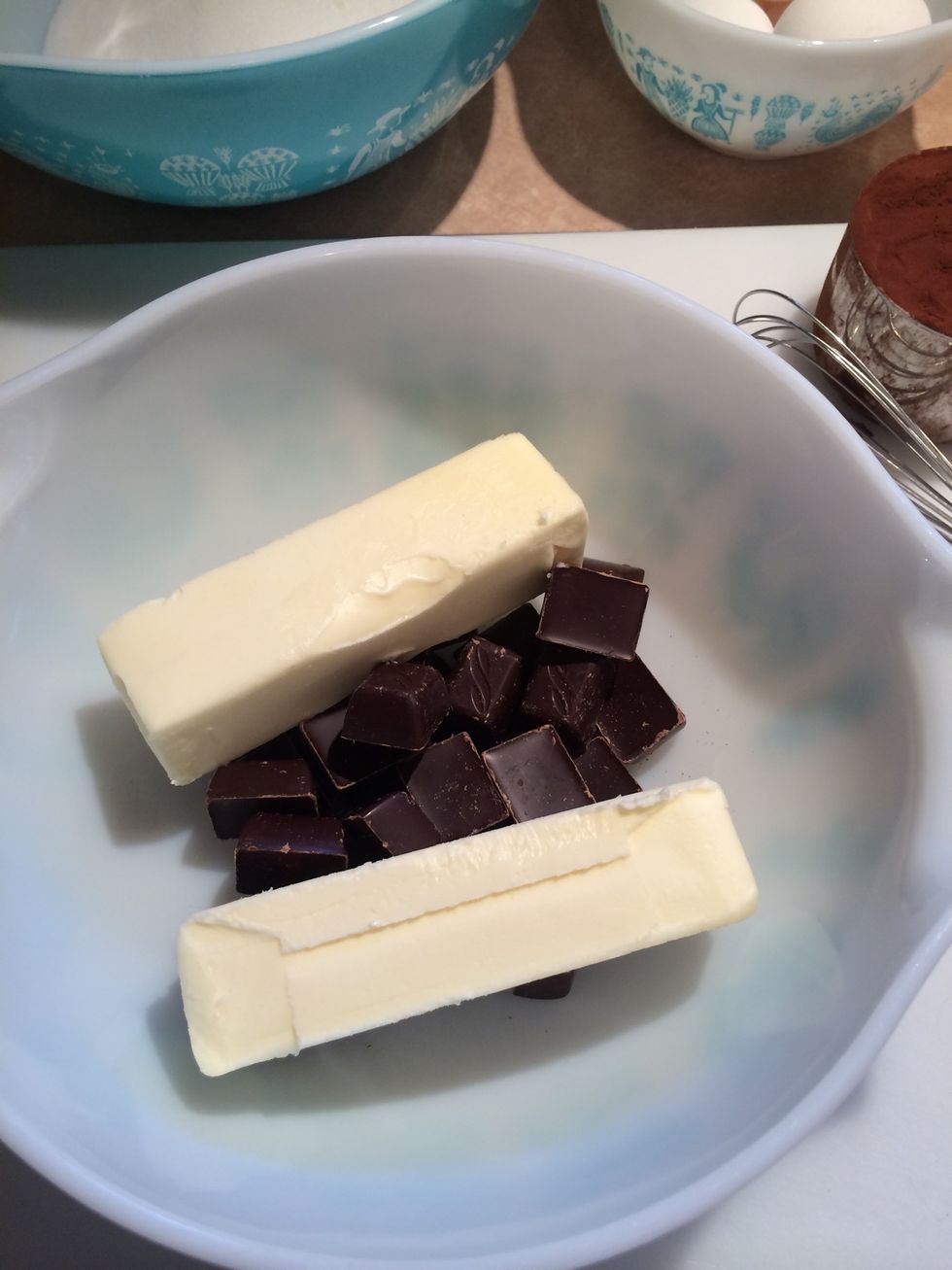 Melt butter and chocolates in microwave in 30 second intervals until butter is melted.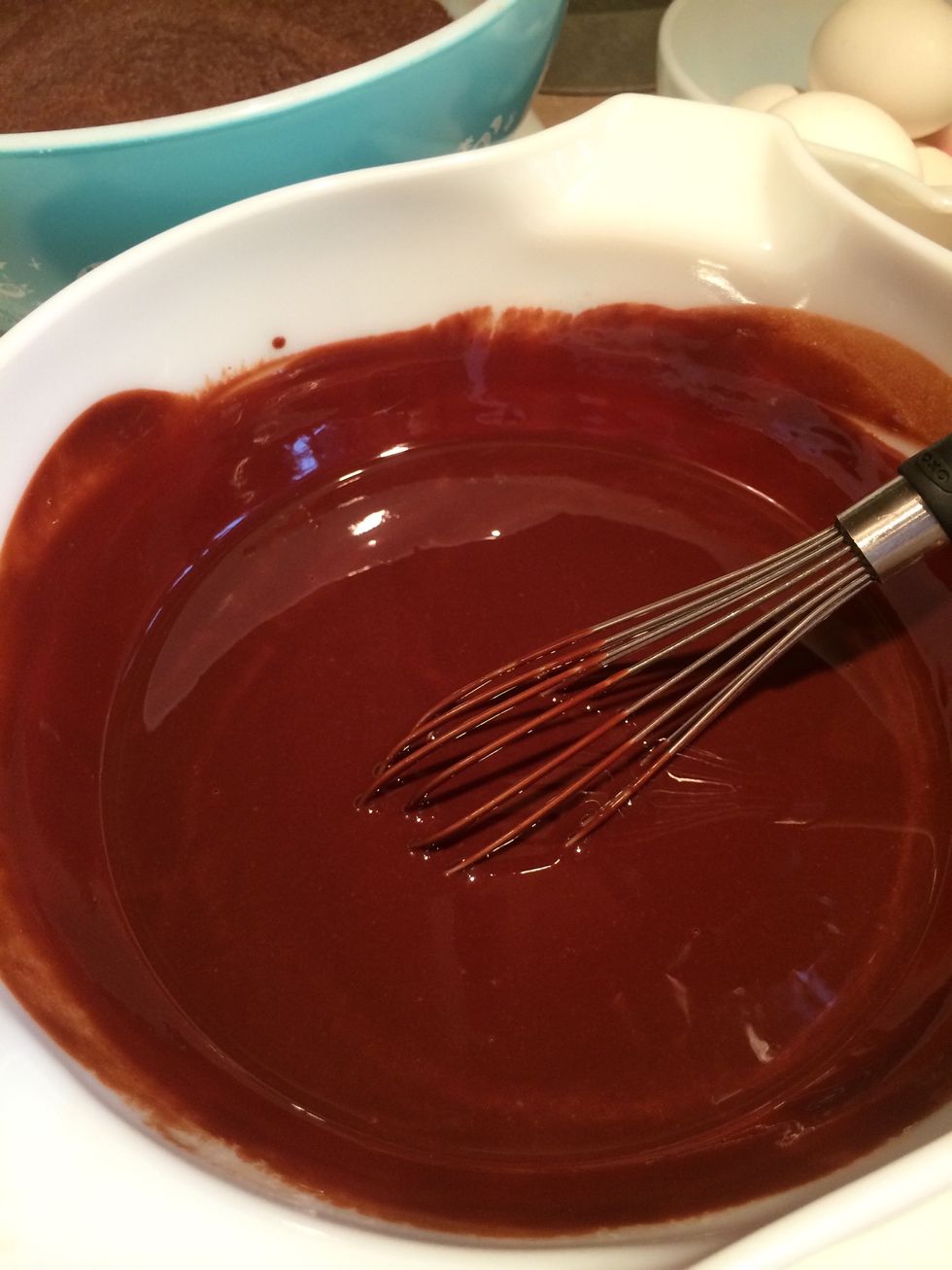 Stir melted butter and chocolates until the chocolate has melted and there are no more pieces of chocolates visible. Whisk smooth.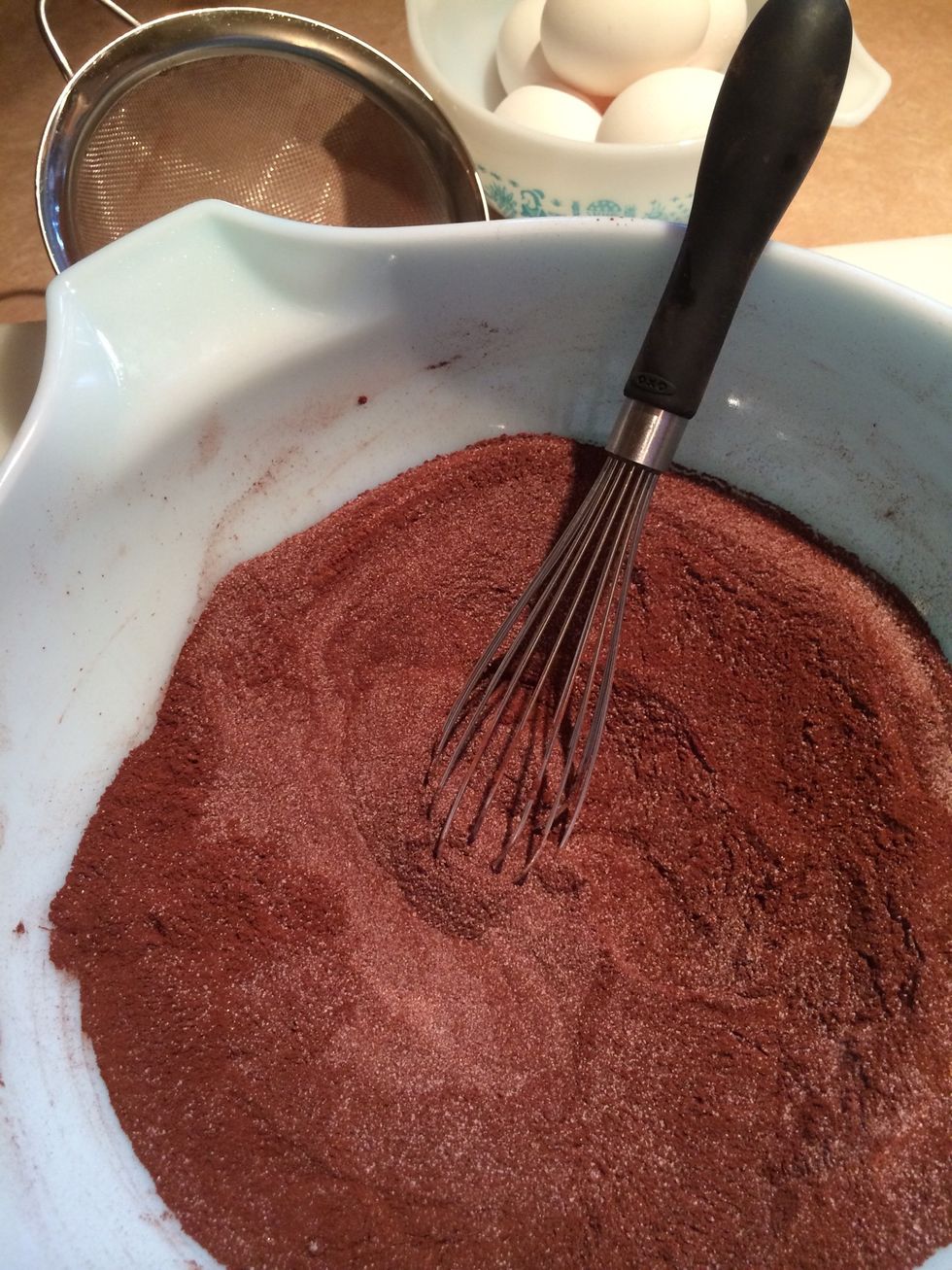 Whisk sugar and cocoa until well blended.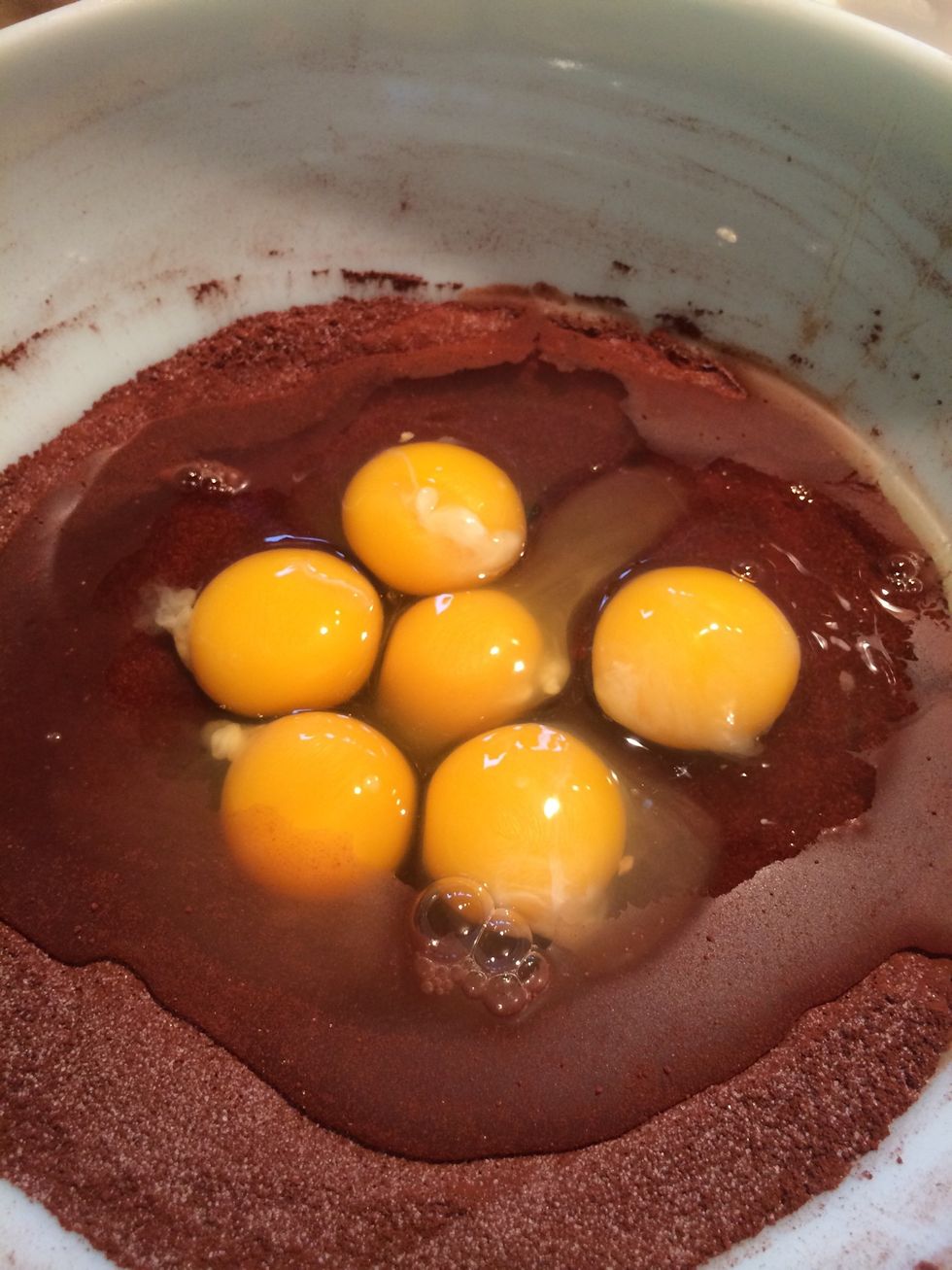 Add eggs.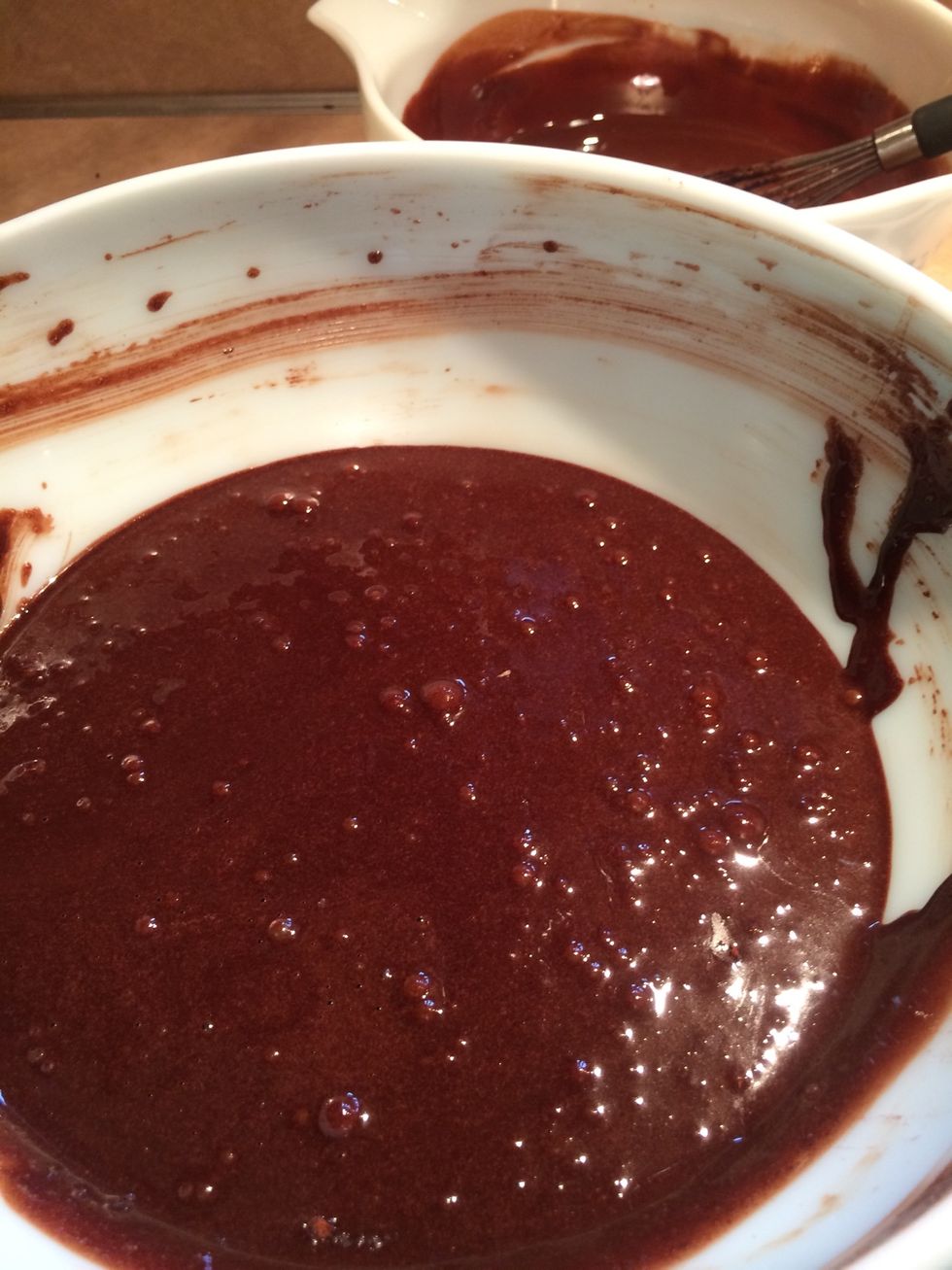 Whisk smooth.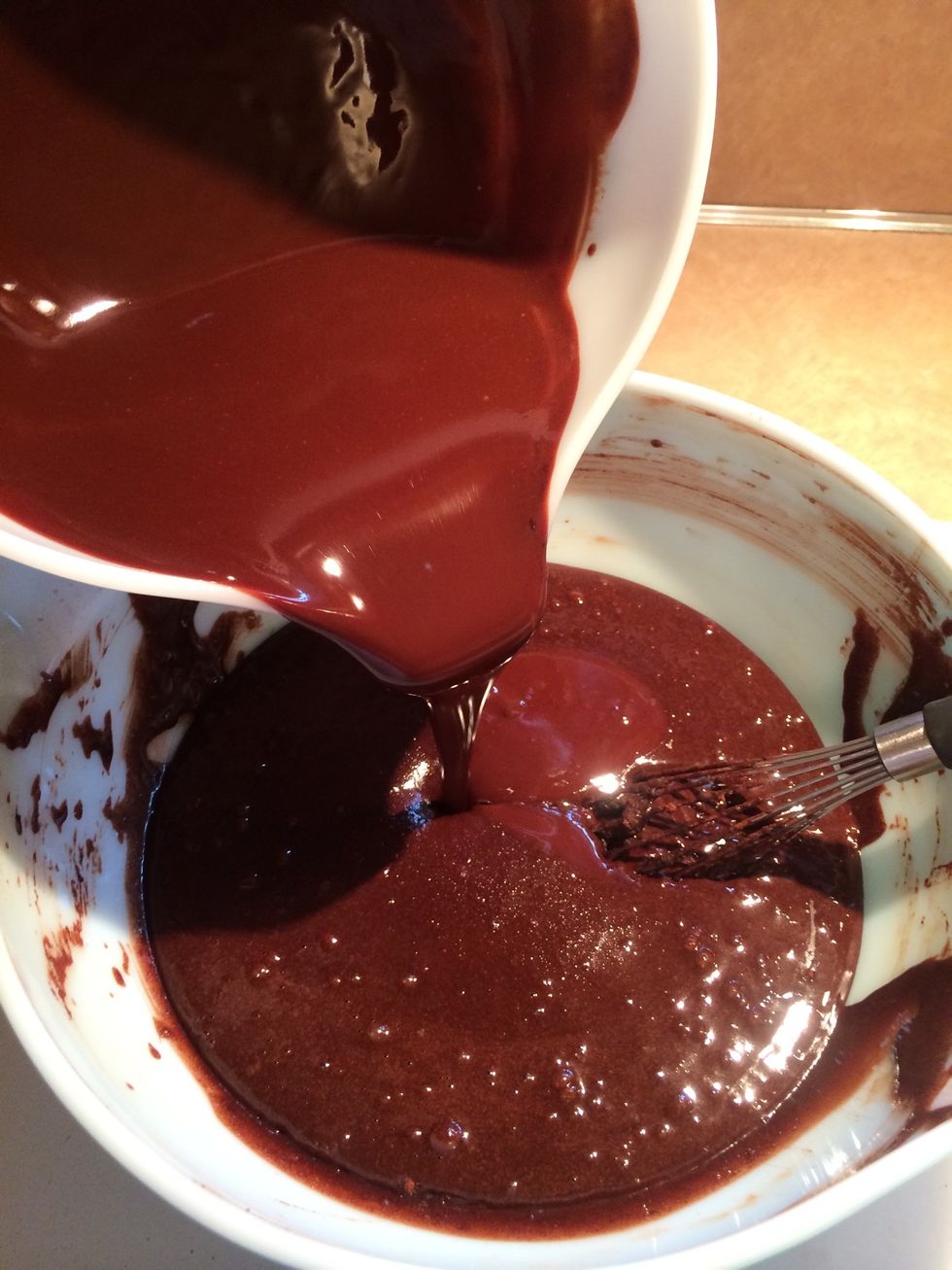 Add melted butter and chocolate.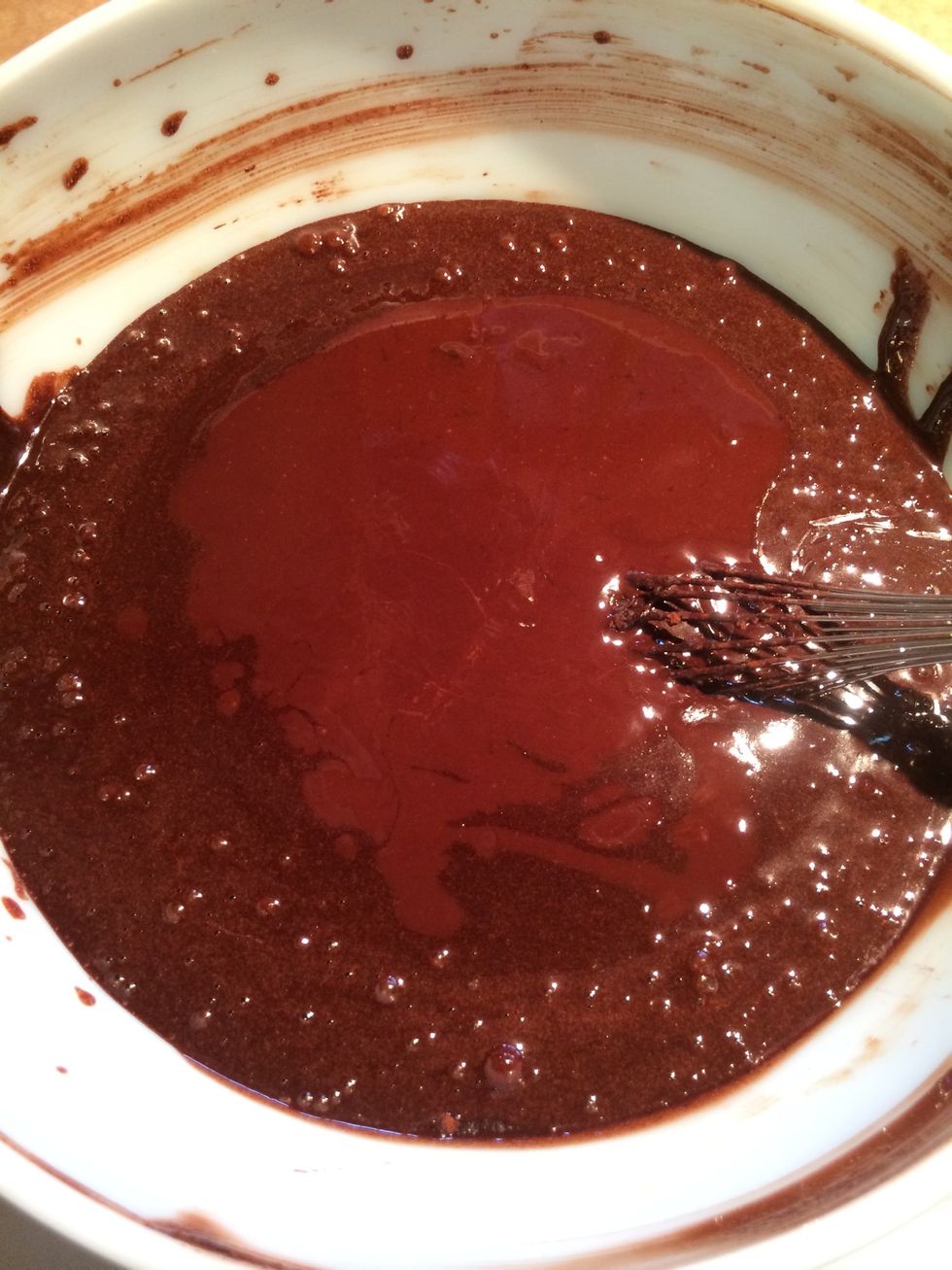 Whisk smooth. Pour blended batter into prepared pan.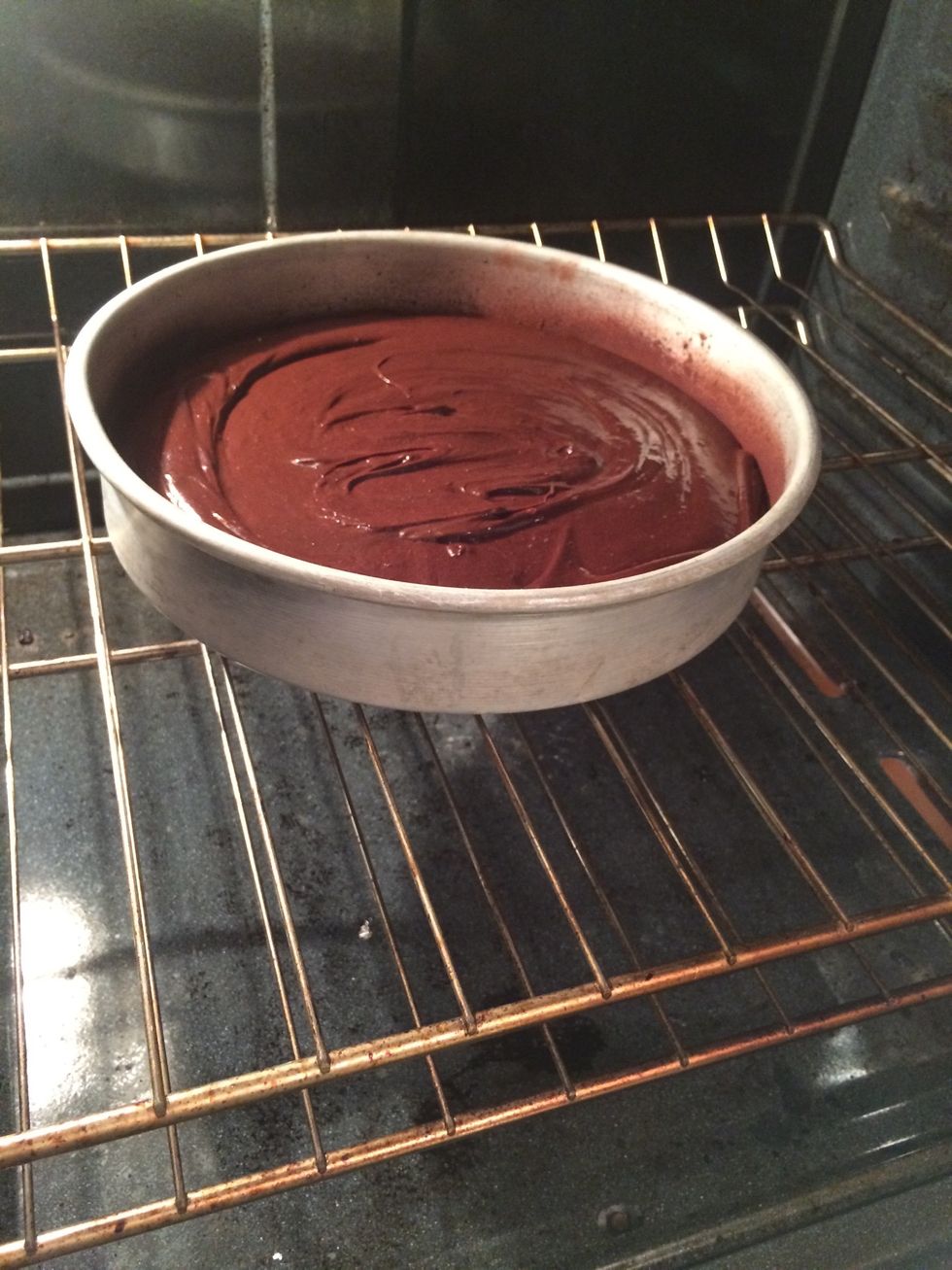 Place in a 350f preheated oven. Bake 40-45 minutes. Bake until center is just set & has begun to rise. The sides of the pan will become puffy. Be careful not to over bake. Cake will be soft when done.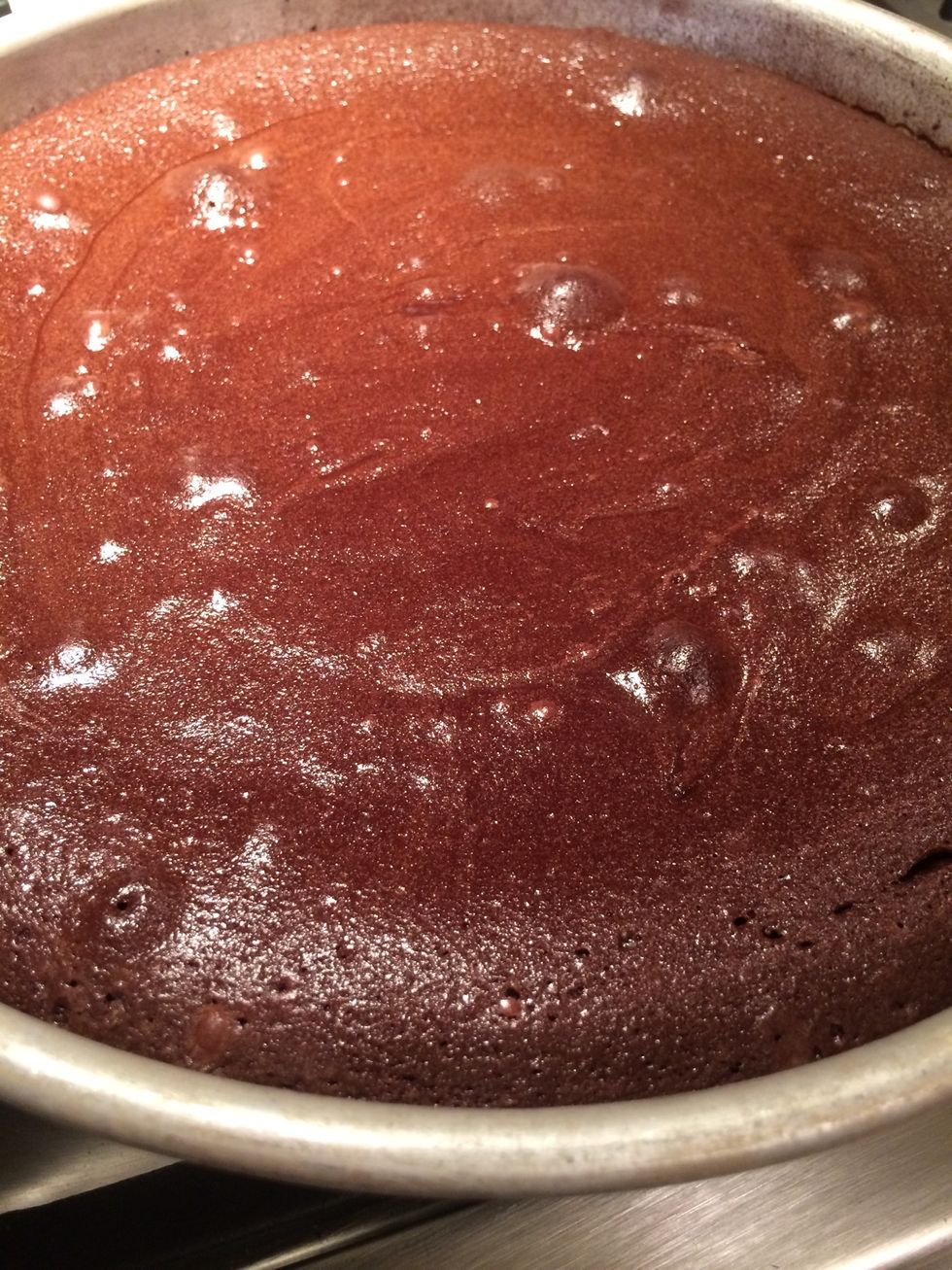 The cake will fall slightly when cooled. The cake will be fudge like when done.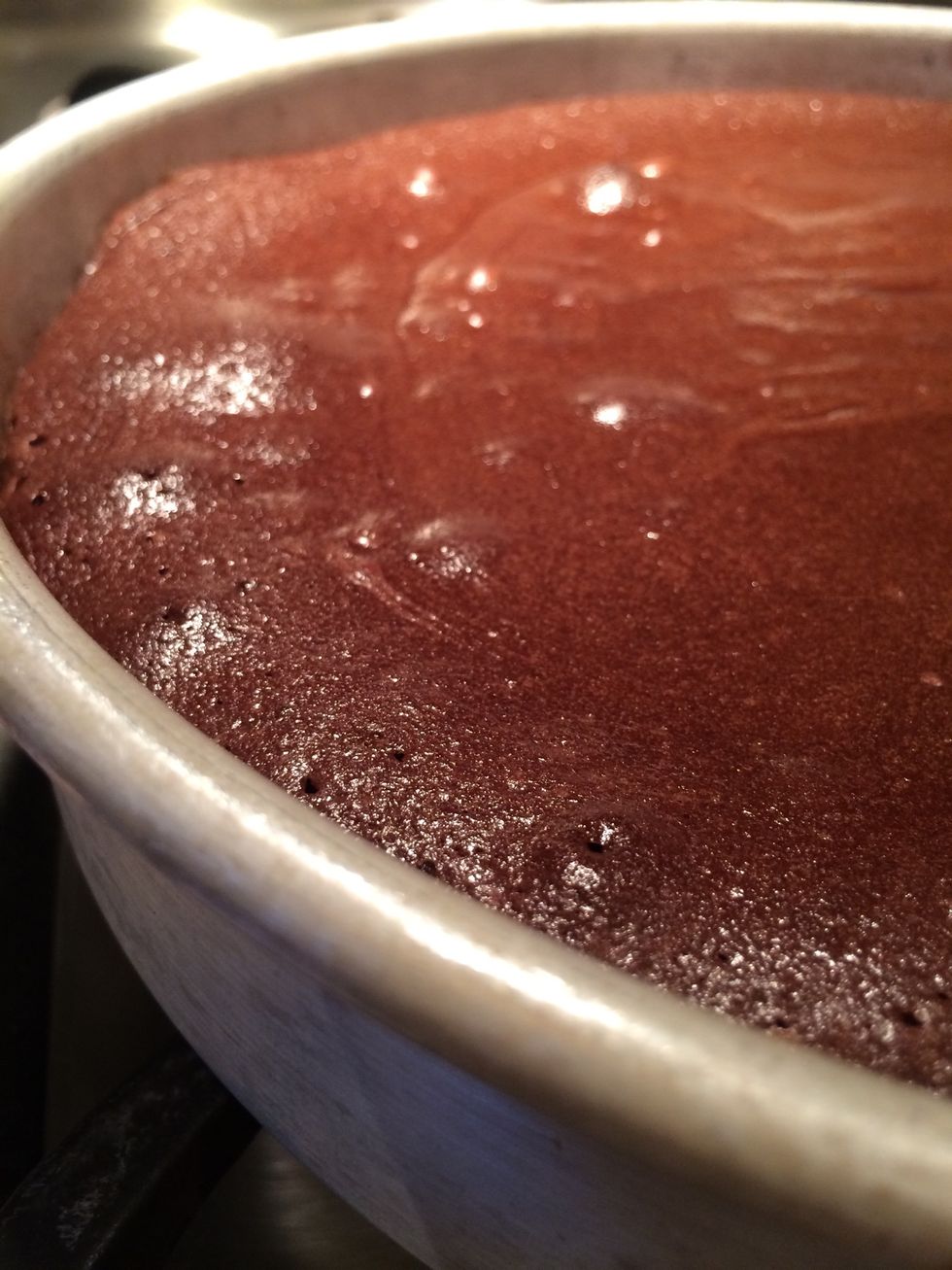 Done! Cool completely or chill overnight before removing cake from pan.
Pan may be warmed lightly on stove top to release bottom from pan. Lay waxed paper on top of cake and small cutting board on top to help flip the cake over.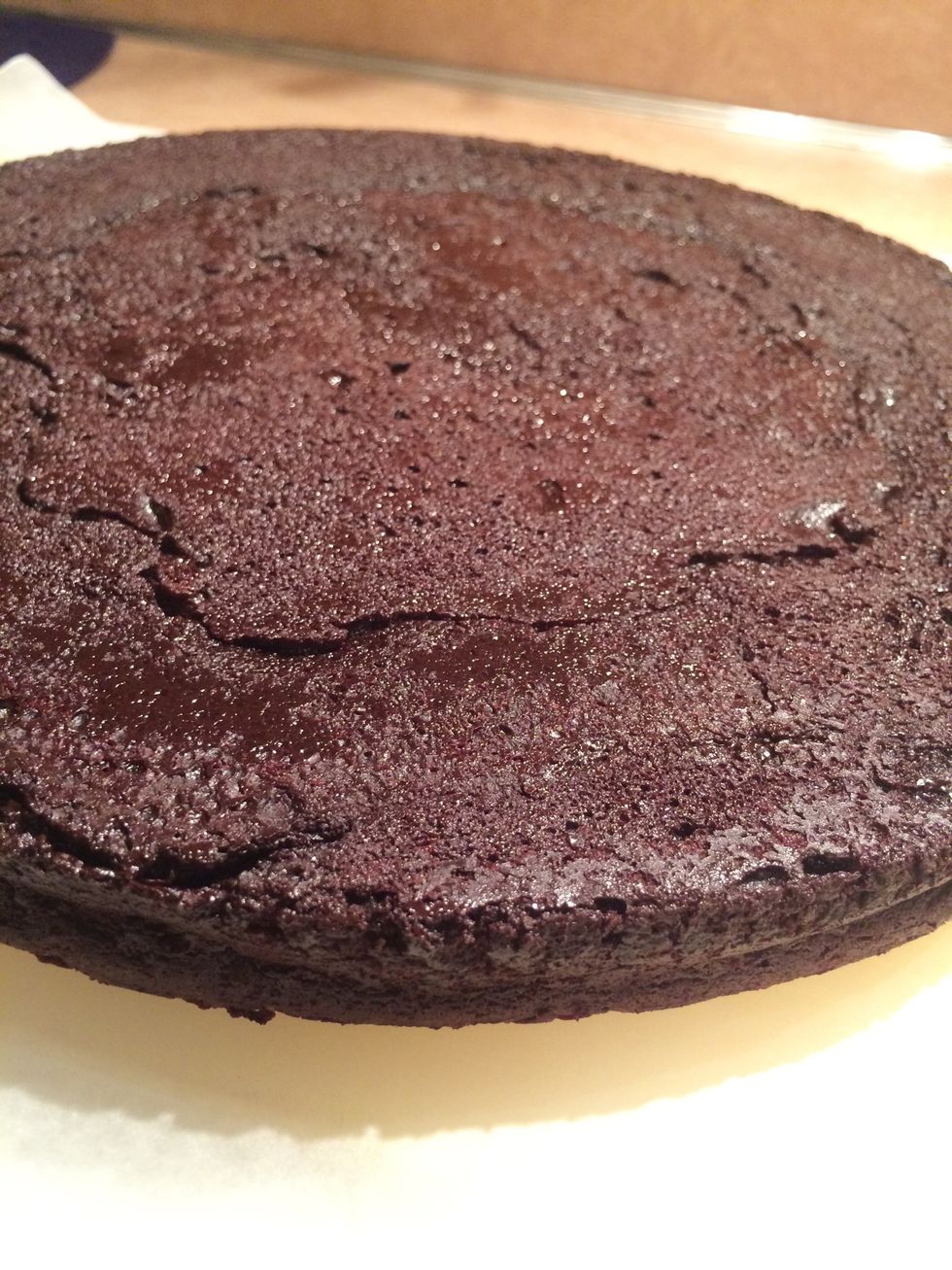 With the pan removed, the cake is upside down, place serving plate on top of cake and flip back.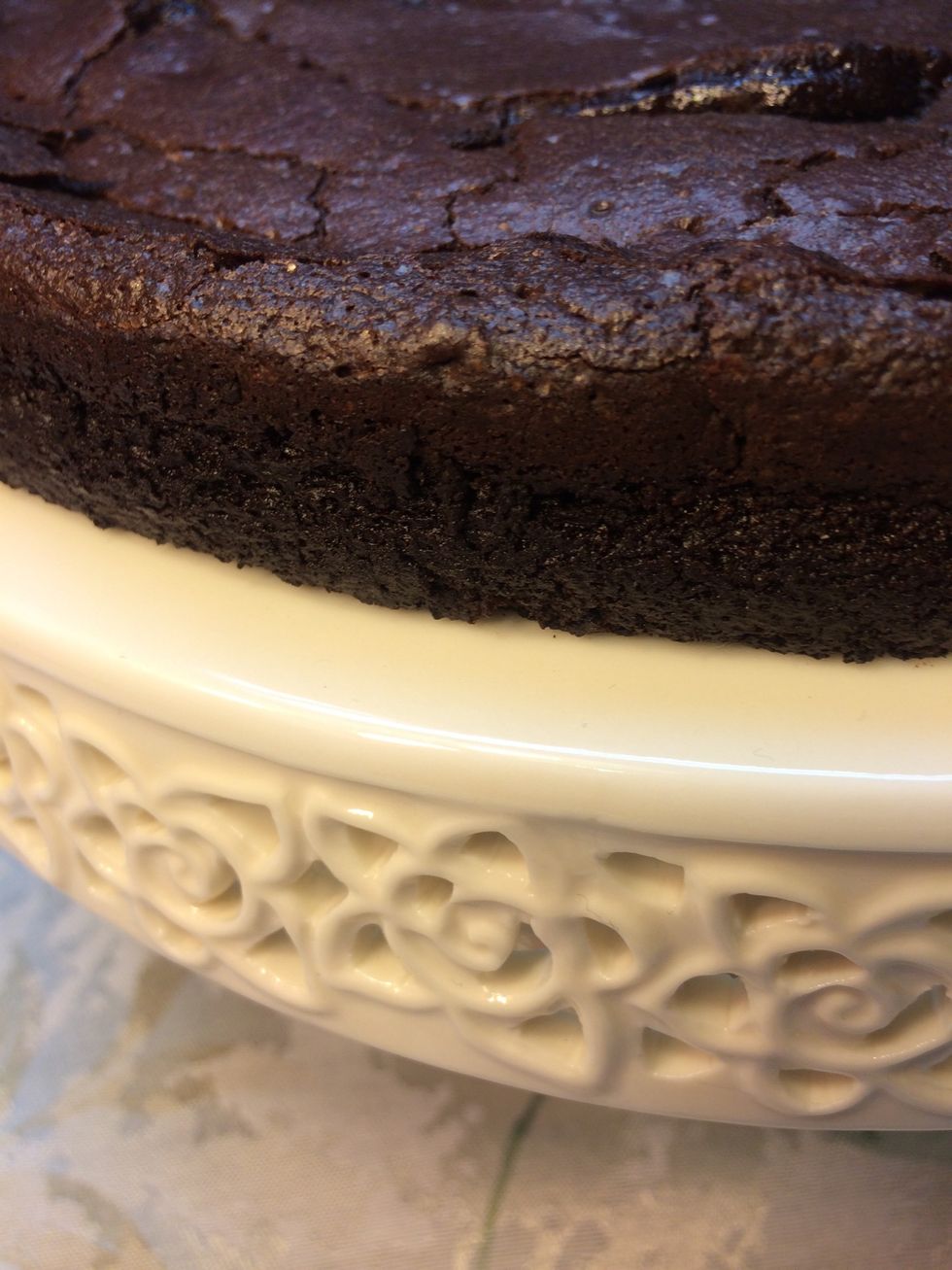 Cake is now on serving plate! It's ready for garnish.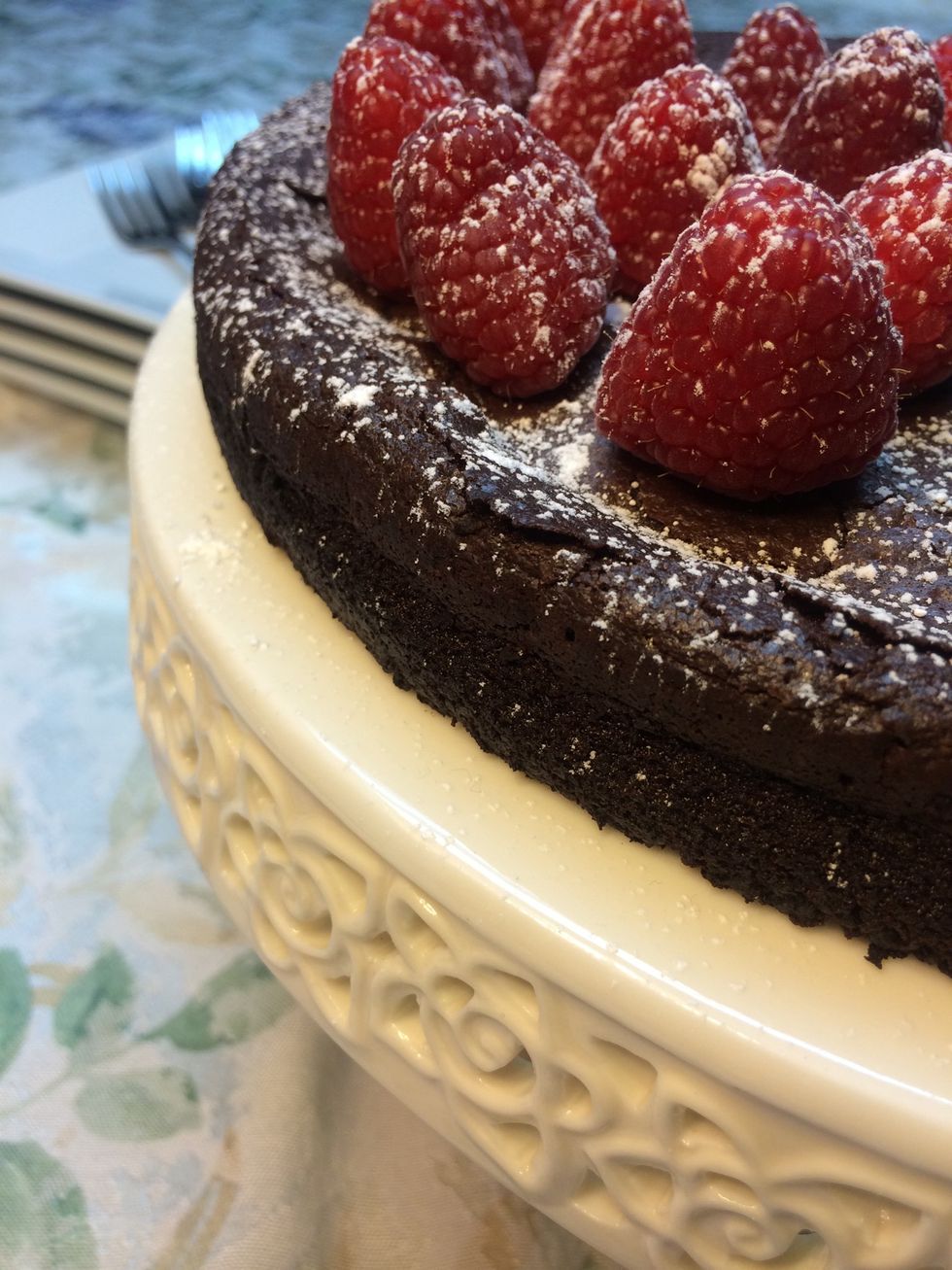 Garnish with powdered sugar and fresh berries.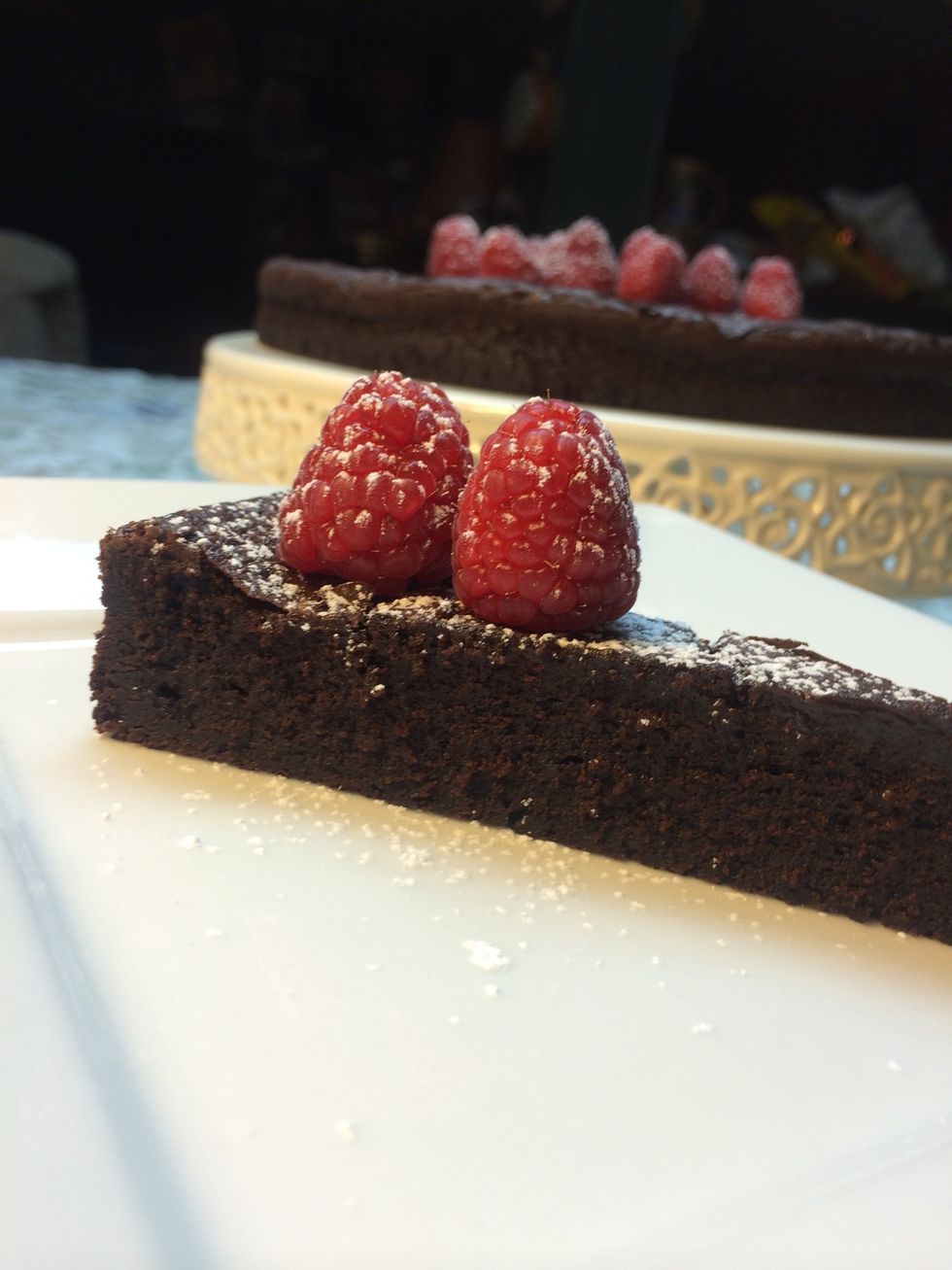 This is so rich and dense, it's like eating fudge!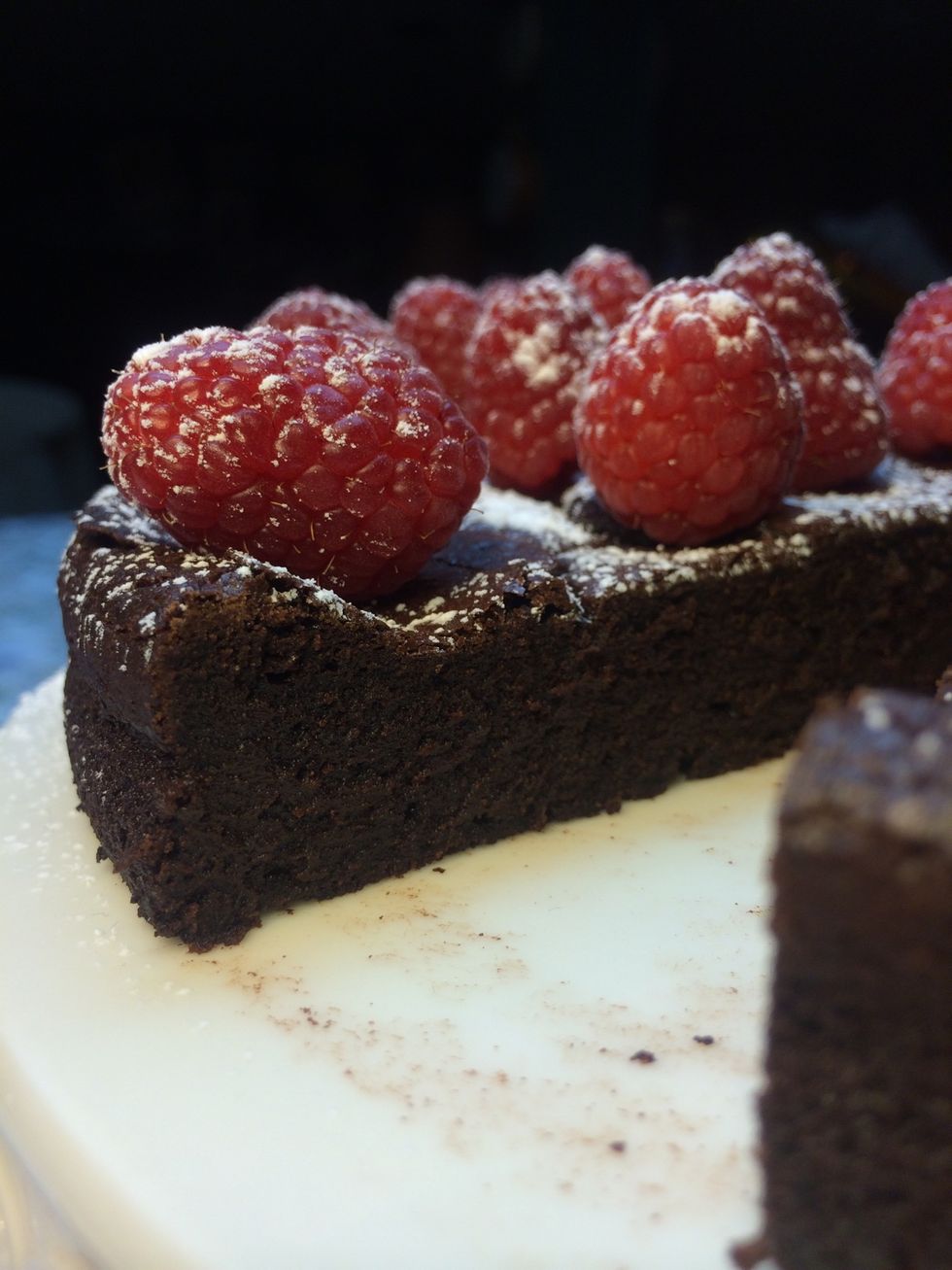 😇 "I'll have a small slice, please." 😈
To take this dessert over the top, I like to put a layer of rich chocolate ganache on the top.
Ganache: 1 cup chocolate chips, 1 tsp vanilla & 1 tbls butter. 1/2 cup heavy cream; boiled and added to the choc, butter and vanilla, whisk smooth. Pour on the top of the choc cake, let set & cut.
1.0c Semi sweet chocolate chips
or 8 oz. choc. by weight
1.0c Butter (2 sticks )
1/4c Sugar
3/4c Cocoa
6.0 Eggs
Mixing bowls
10" cake pan
Powdered sugar and berries
Joseph Feiertag
A career pastry chef. My favorite dessert is creme brûlée. I love making anything with chocolate, blueberries, maple syrup or anything flavored with bourbon!
Northeast, Pennsylvania USA