There are times when a lantern has advantages over a flashlight. A lantern spreads light in all directions rather than one direction. Lanterns also allows you to be hands free.
Just to give some examples. Maybe your car breaks down at night and you need to fix something under the hood that requires two hands.
Or your power is temporarily out because of a storm. In this guide I'll show you a simple way to turn your cellphone into an impromptu lantern.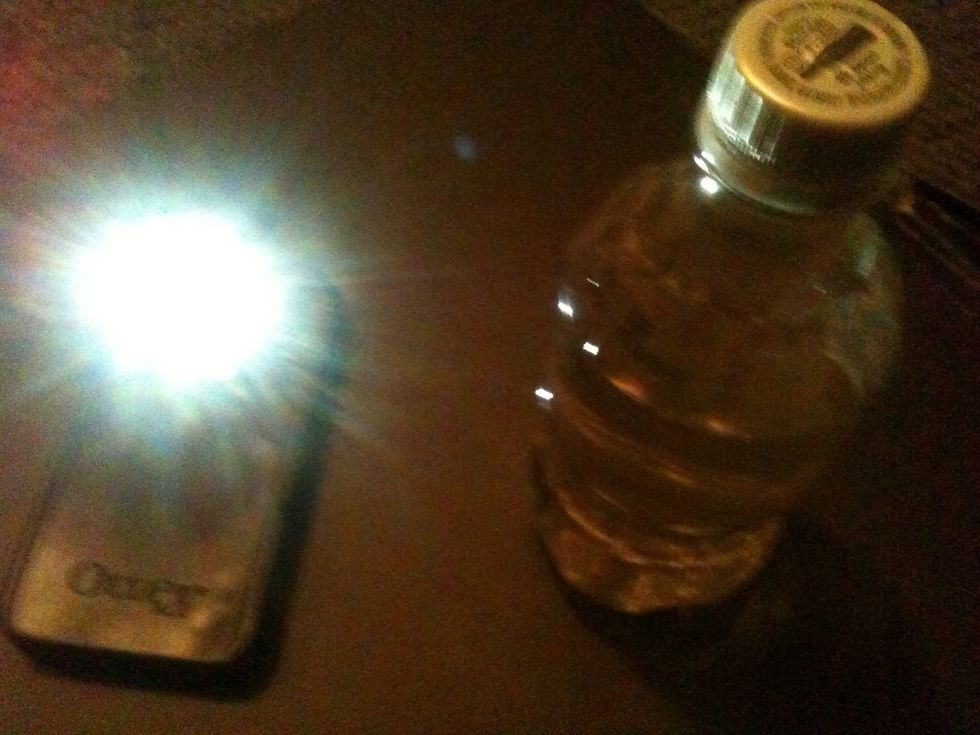 All you'll need is a cellphone with a flashlight/app and a bottle of water (remove label).
Put the bottle of water on top of the light on the cellphone.
In this picture I turned all the lights in the room off. As you can see it glows pretty brightly.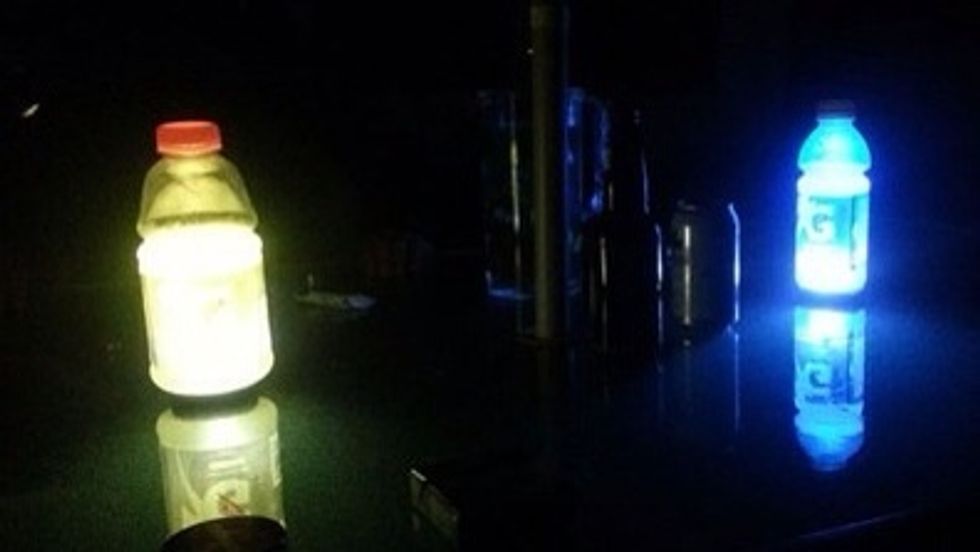 For play time. Add food coloring to the water to make colored lanterns.
I hope someone finds this useful or in the least a little fun.
The creator of this guide has not included tools
Ron Jaxon
I'm a semi professional magician. Graphic designer. I've been deaf almost 20 years but i can hear now thanks to the cochlear implant I got almost 2 years ago.