Let your taste buds mingle with a smoothie that contains pleasure in every sip, and the creator can be anyone, like you! 🍹
46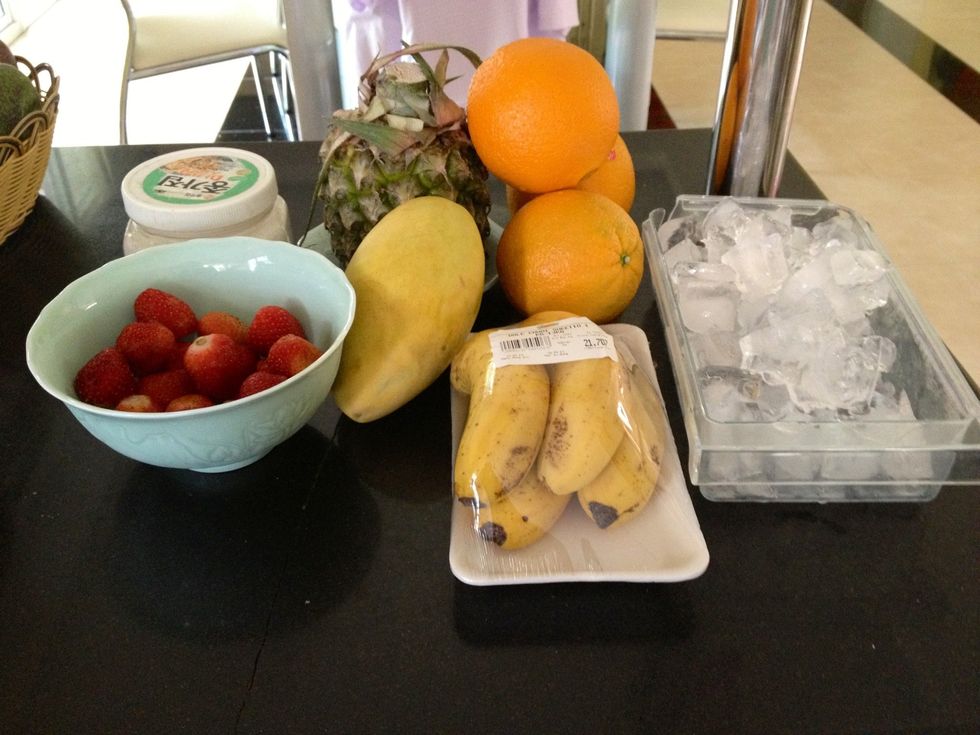 Ingredients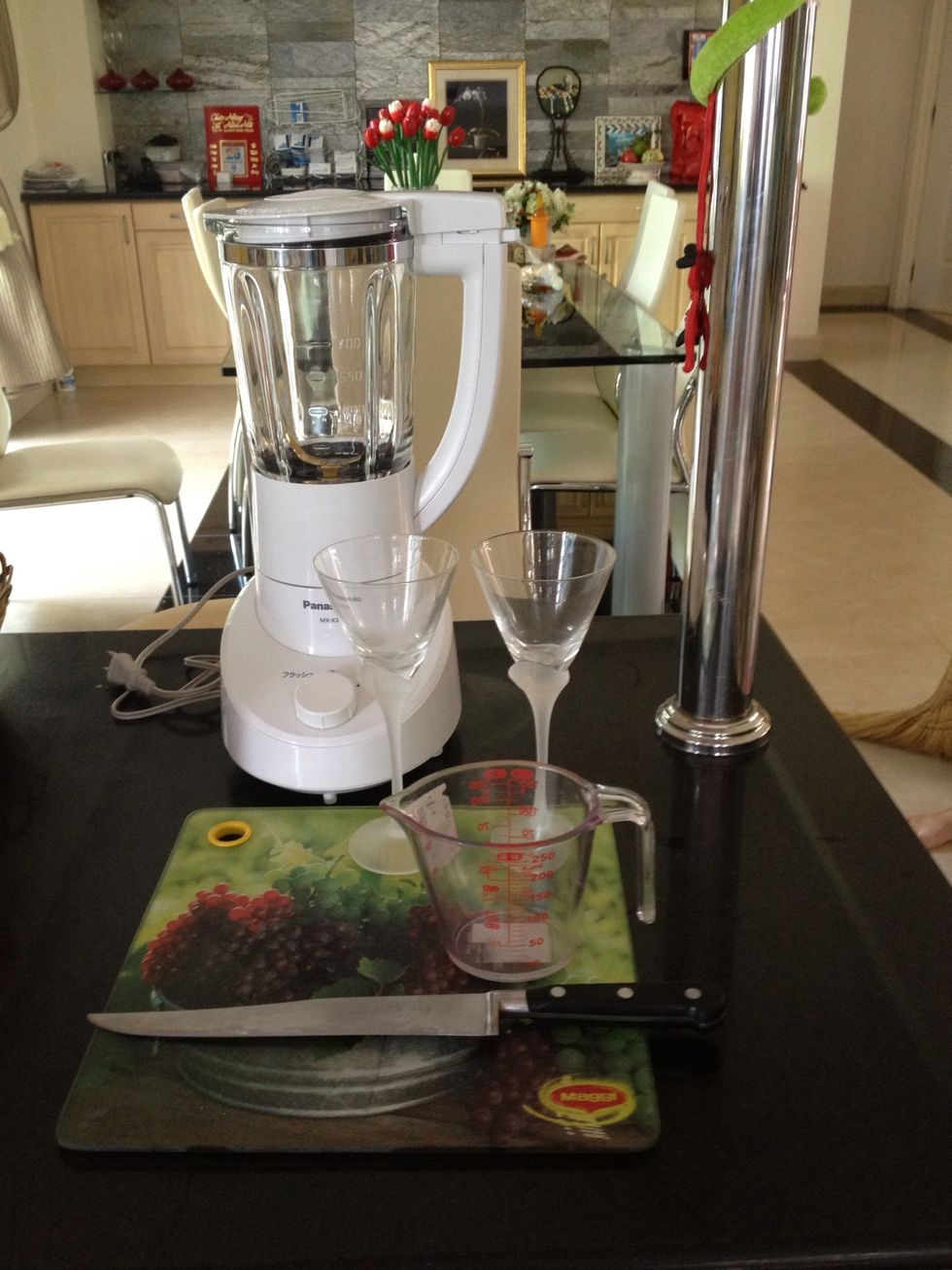 Tools/ equipment
Thoroughly rinse the fruits and let them dry.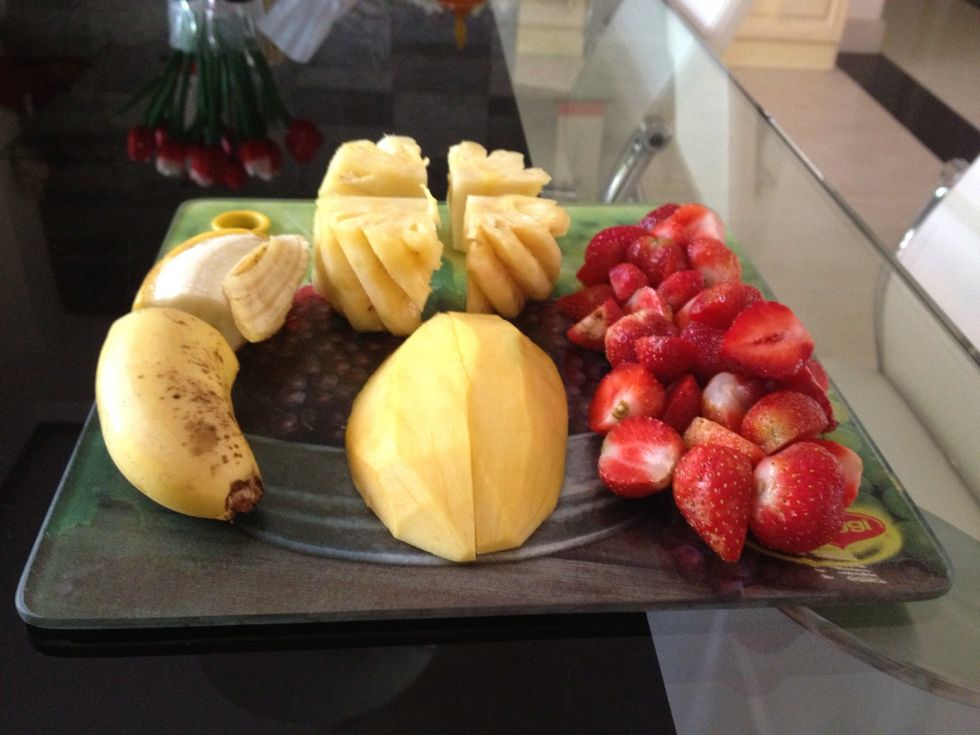 Cut the banana, mango, and frozen strawberries in half. I do advise you to dip the knife in hot water first when cutting the strawberries since they are stiff. Chop the pineapples to small chunks.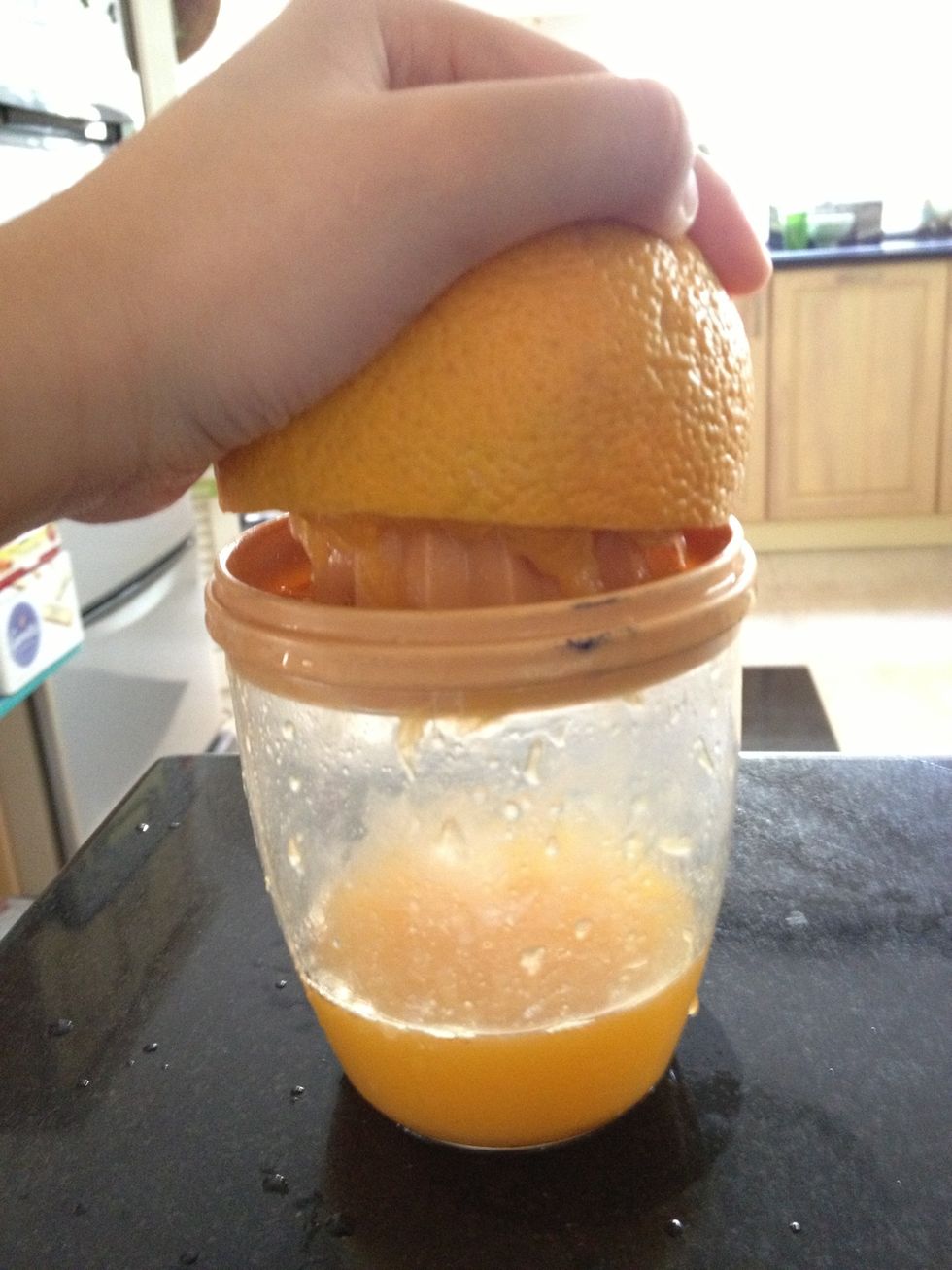 Squeeze all the oranges until you get two cups of the juice. ( If three oranges isn't enough you can use more, if you only need one or two then you don't have to use all.)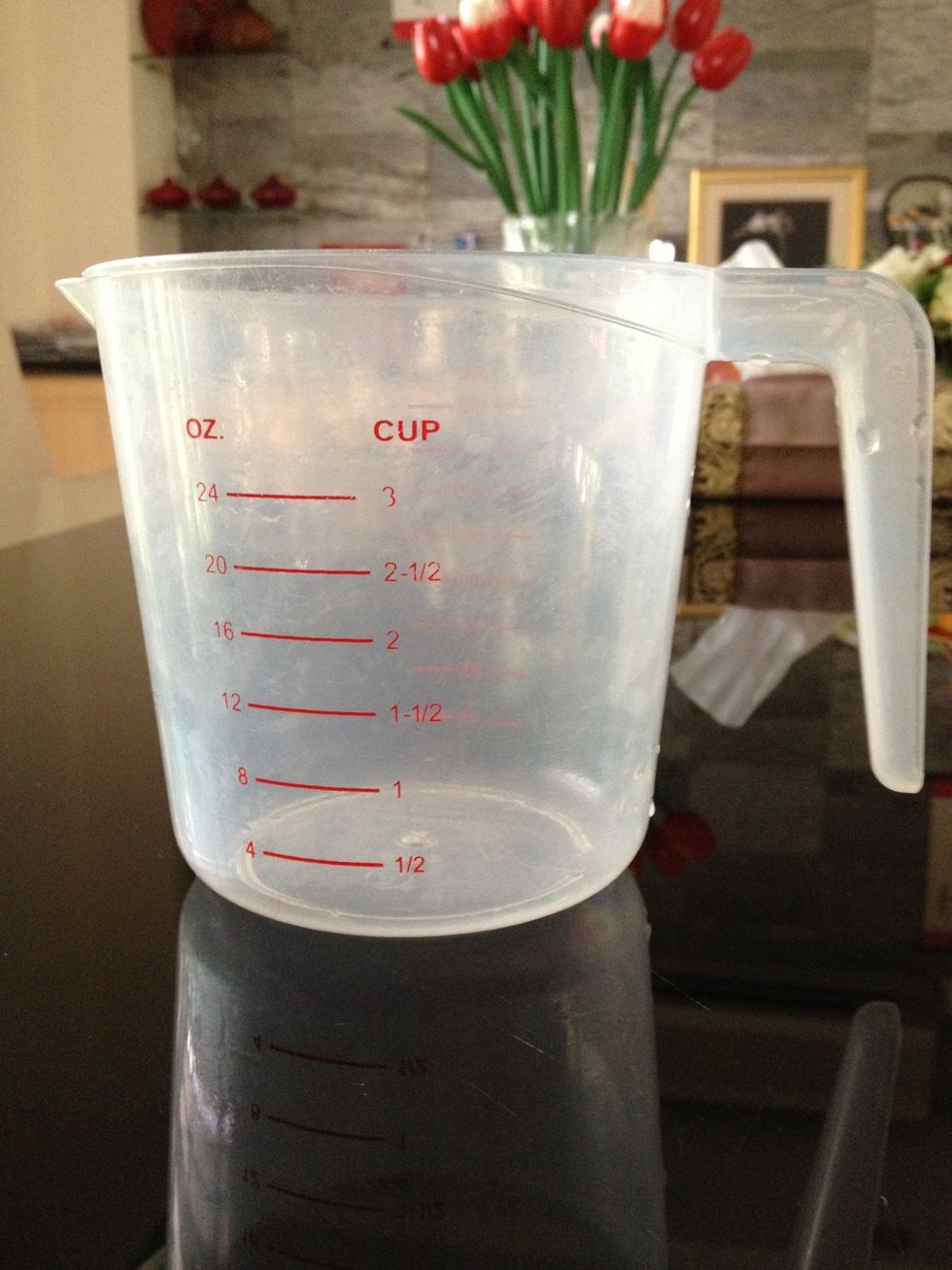 Measure the ingredients to the right amount: 2 cups of orange juice , A cup of ripe mango, and pineapple chunks. Half a banana , 2 cups of frozen strawberries, a Tbs of sugar, and lastly 2 cups of ice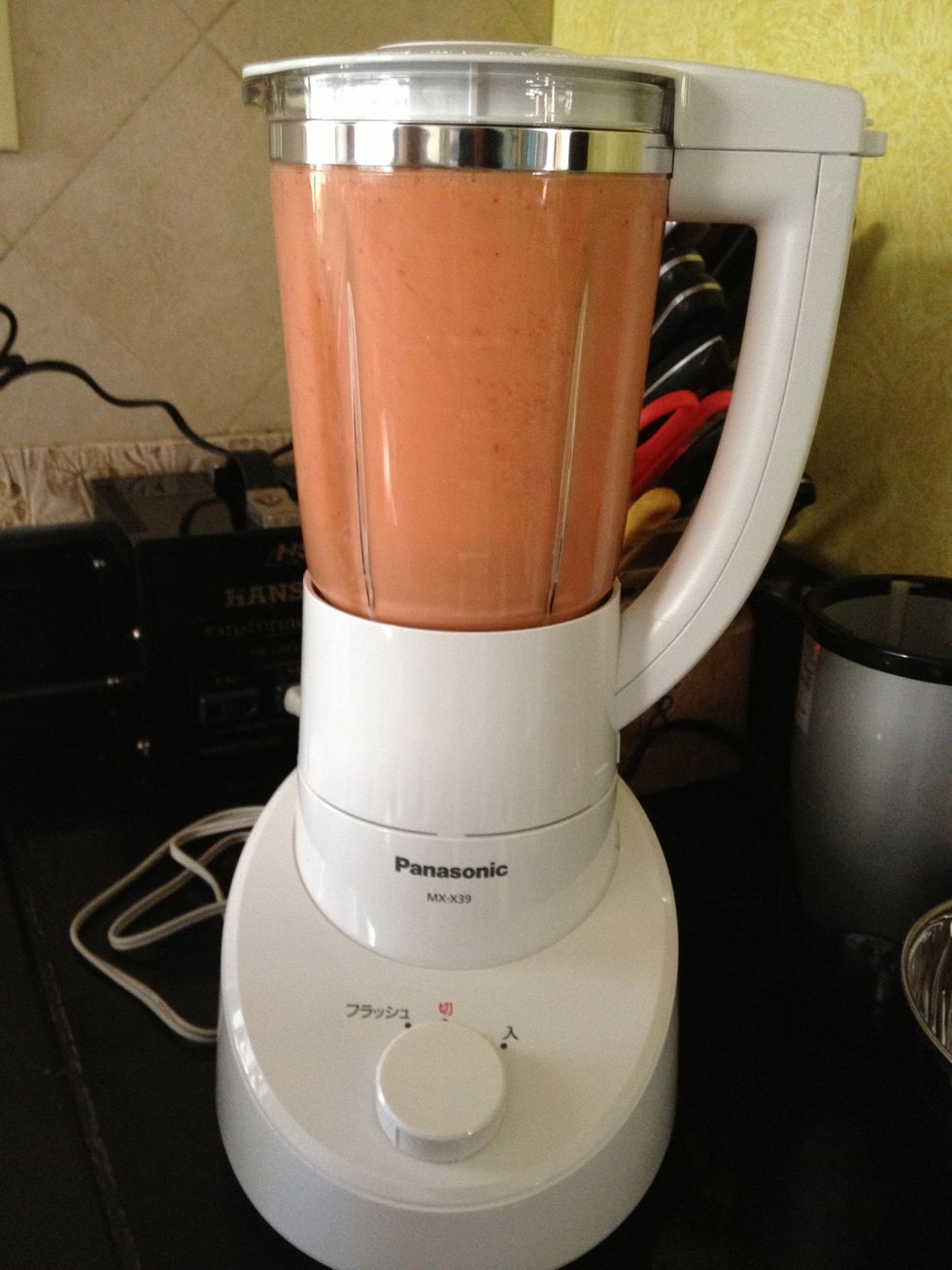 Add all the ingredients in. Now it's blending time! Turn it to a low mode first. You can stop the blender when there are no more chunks of fruits left.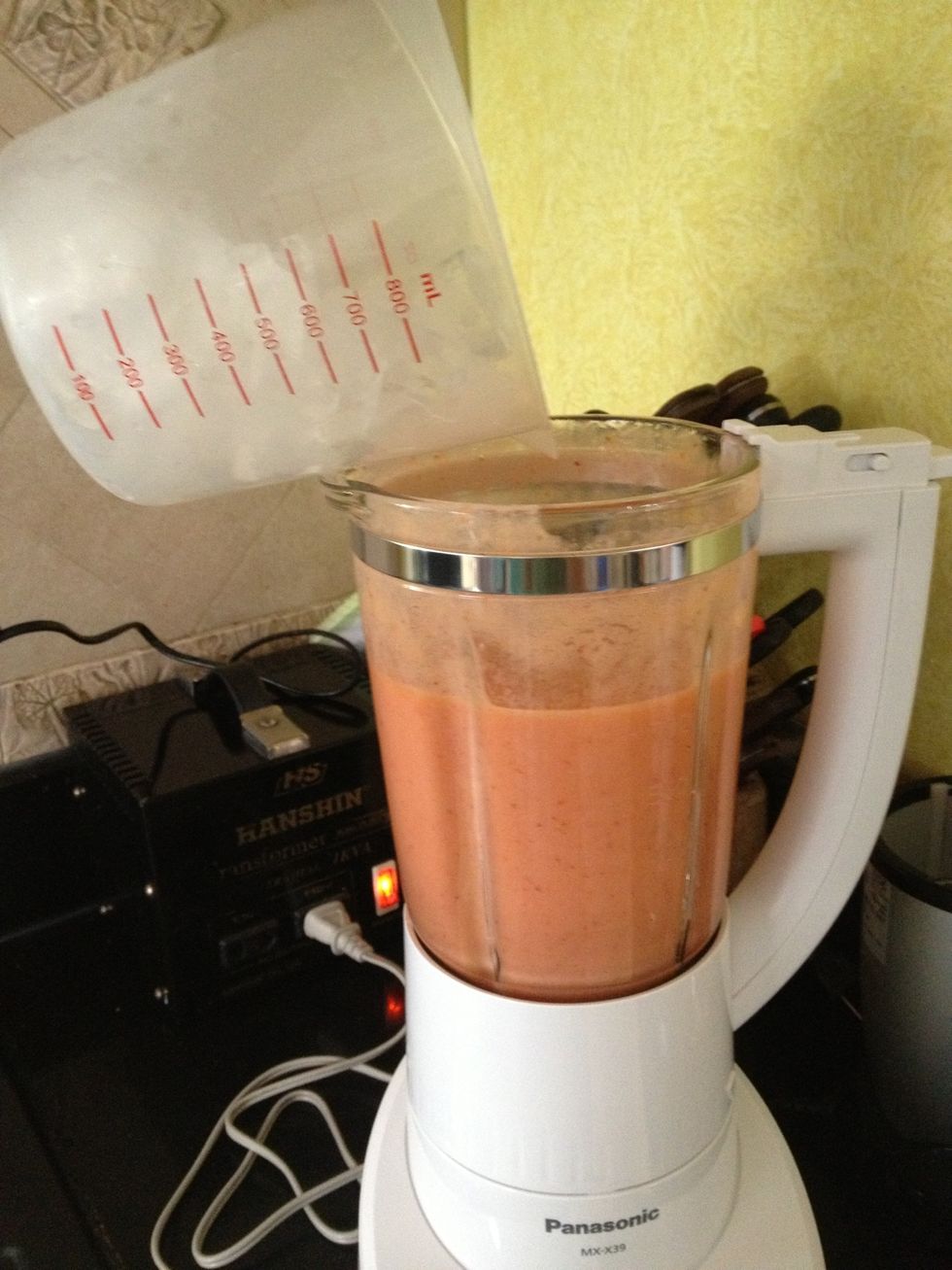 Add the 2 cups of ice, and let it blend until it mixes smoothly. After putting the ice in, change the option on the blender to high.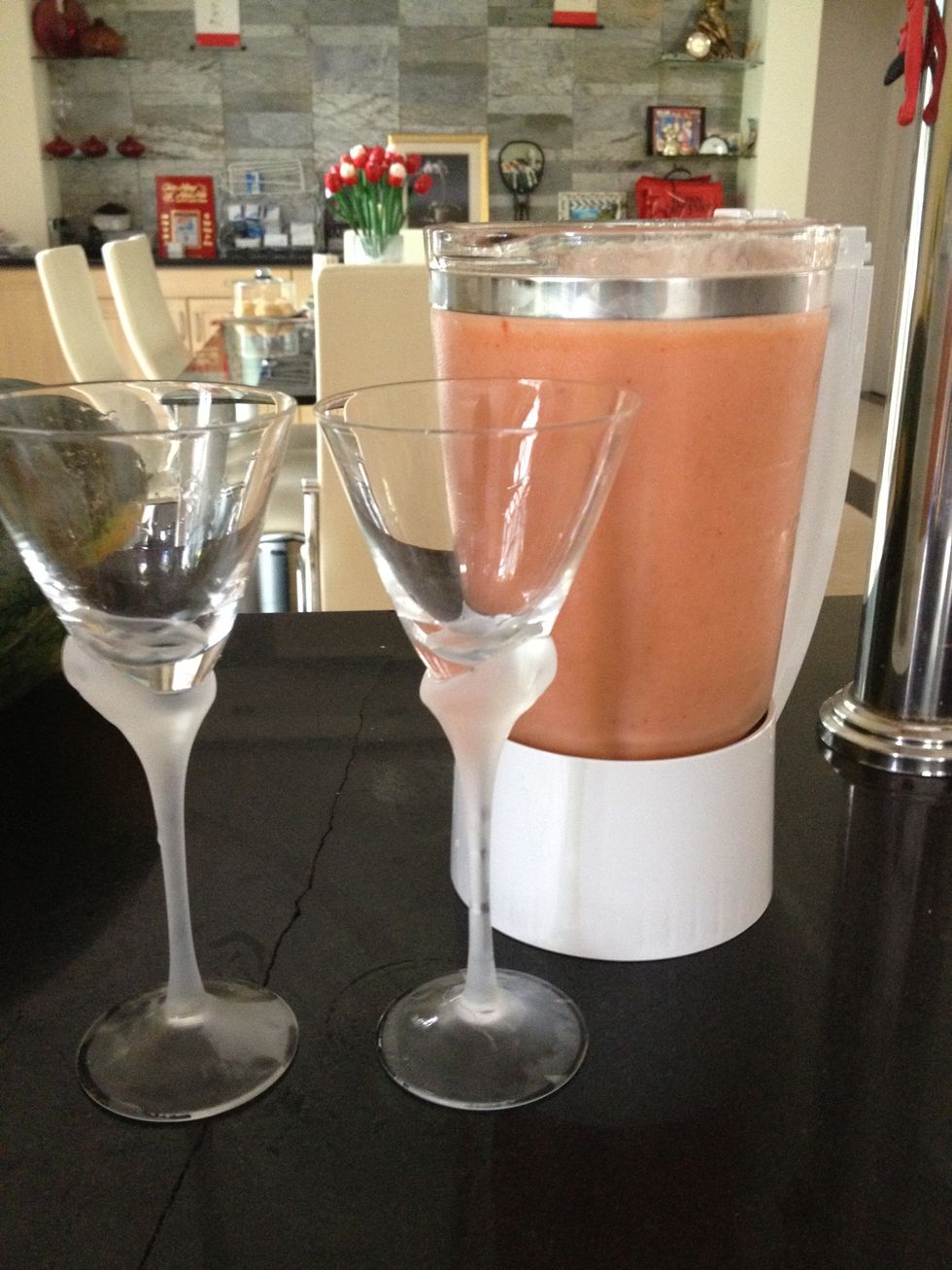 As you can see we need additional cups. You can preserve this drink by putting it in the freezer. There you have it a healthy concotion for anyone! Bon appetite
The creator of this guide has not included ingredients