Make an Icy Strawberry Banana Smoothie
1
Once you plug in the blender to an outlet and take off the lid, measure 1-2 cups of ice (depending on how much you would like in your smoothie) and insert it into the blender.
Put on the lid and crush the ice using the ice crush button. Leave the ice in the container.
Gather and dice your strawberries. Put them in the blender. They can be frozen.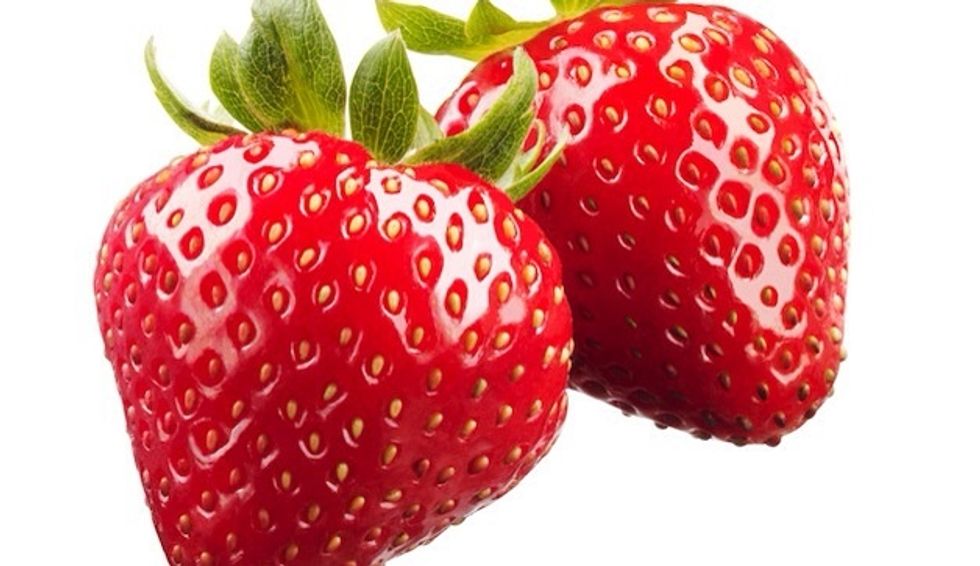 Frozen strawberries work too.
Now you can open up your strawberry yogurts and put them in there as well.
Any strawberry yogurt of your choice. It can be low fat or normal.
Cut your bananas so they appear to be approximately 1 inch slices and set them in the blender.
Like the strawberries, these can also be frozen.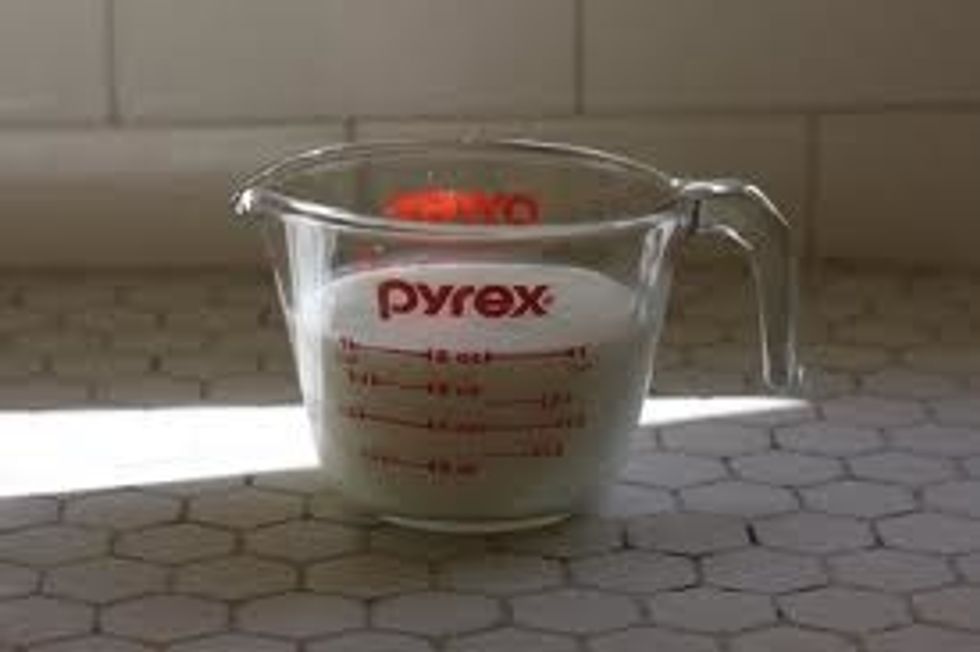 Once again, you can choose any milk of your choice.
Insert your liquid all natural vanilla within the blender.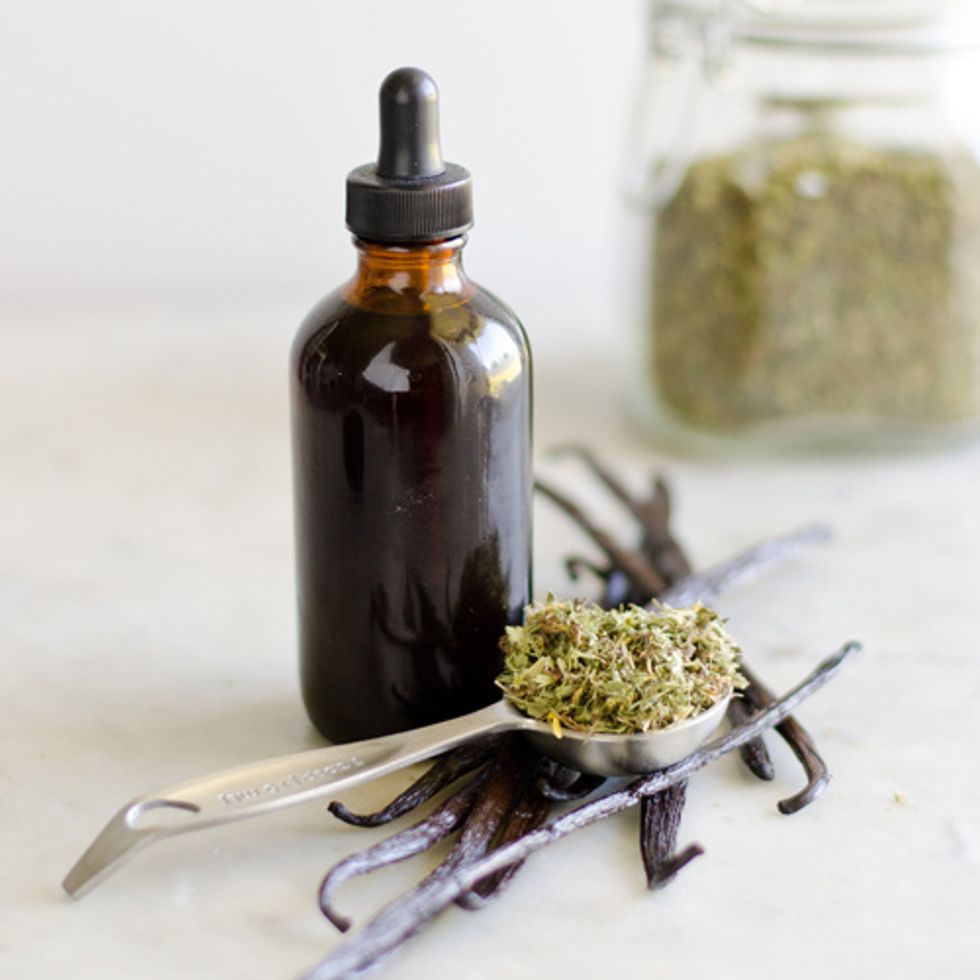 It can be mexican vanilla if you would like it.
Throw your sugar in the blender.
Try to avoid sugar cubes and stick to the usual coarse small grain sugar.
You can also put some mint sprigs in there as well to give it a hint of spice (optional).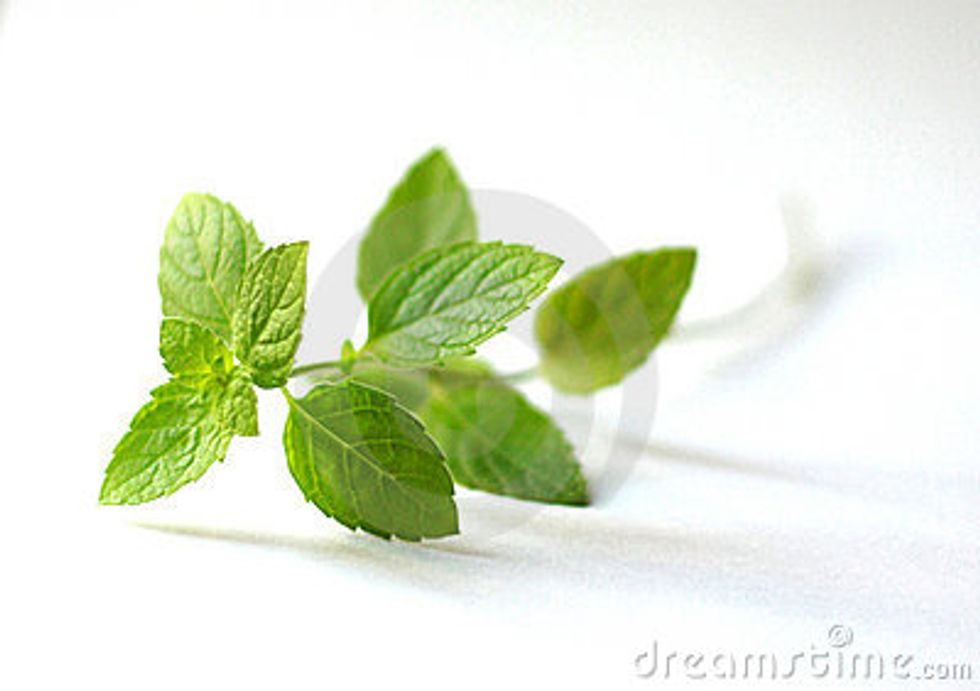 Once again, these are optional, but if you do want to add them, only three.
Gently place the lid back on. Blend the mixture for approximately 30 seconds or until it looks smooth.
You may pour into a cup to serve.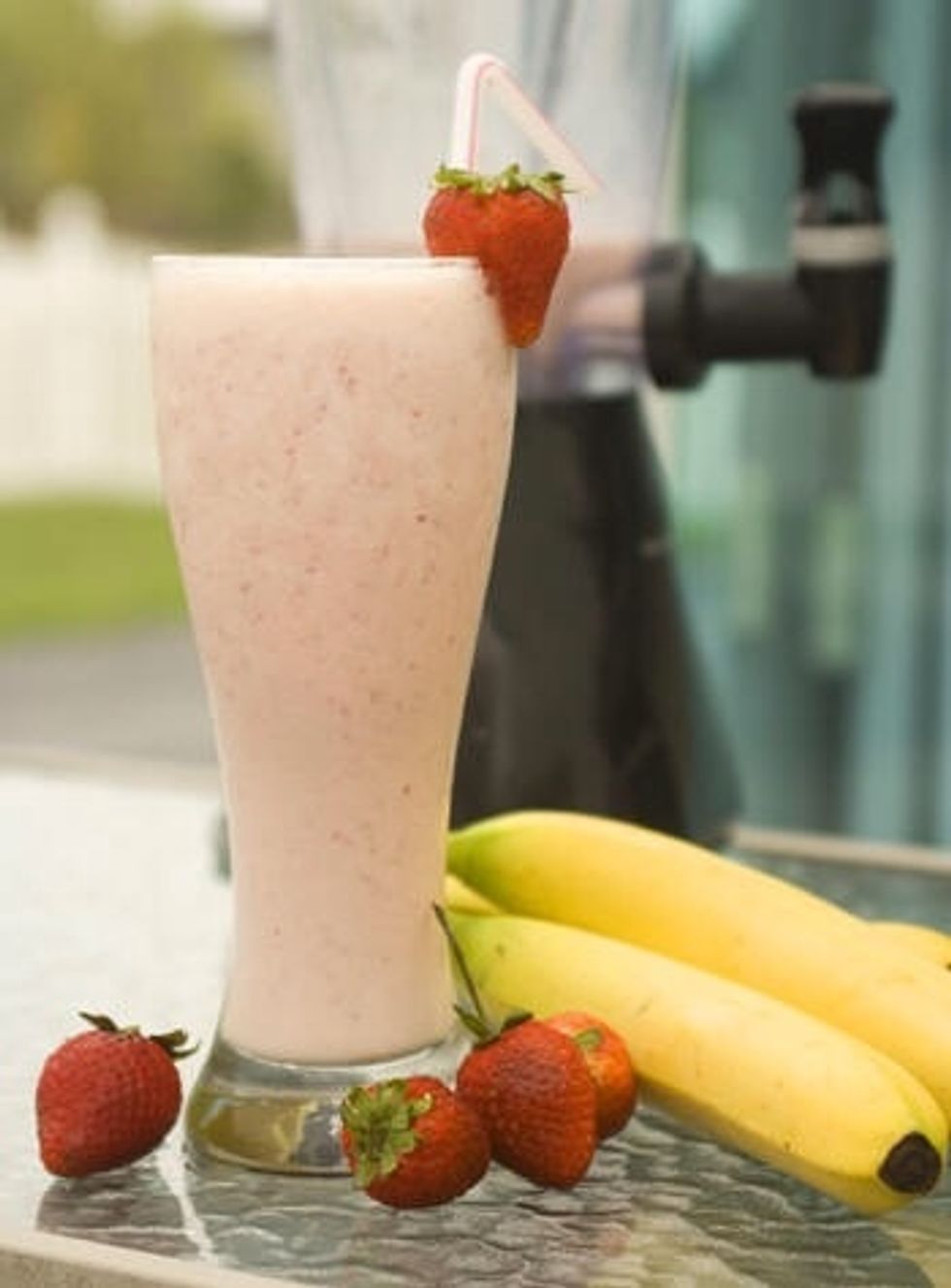 Enjoy your refreshing snack.
1.0c strawberries
2.0 bananas
2.0c strawberry yogurts
1.0c milk
1.0tsp liquid all natural vanilla
1/4c sugar
1/2c cups of ice
3.0 sprigs of mint (optional)
1.0 blender