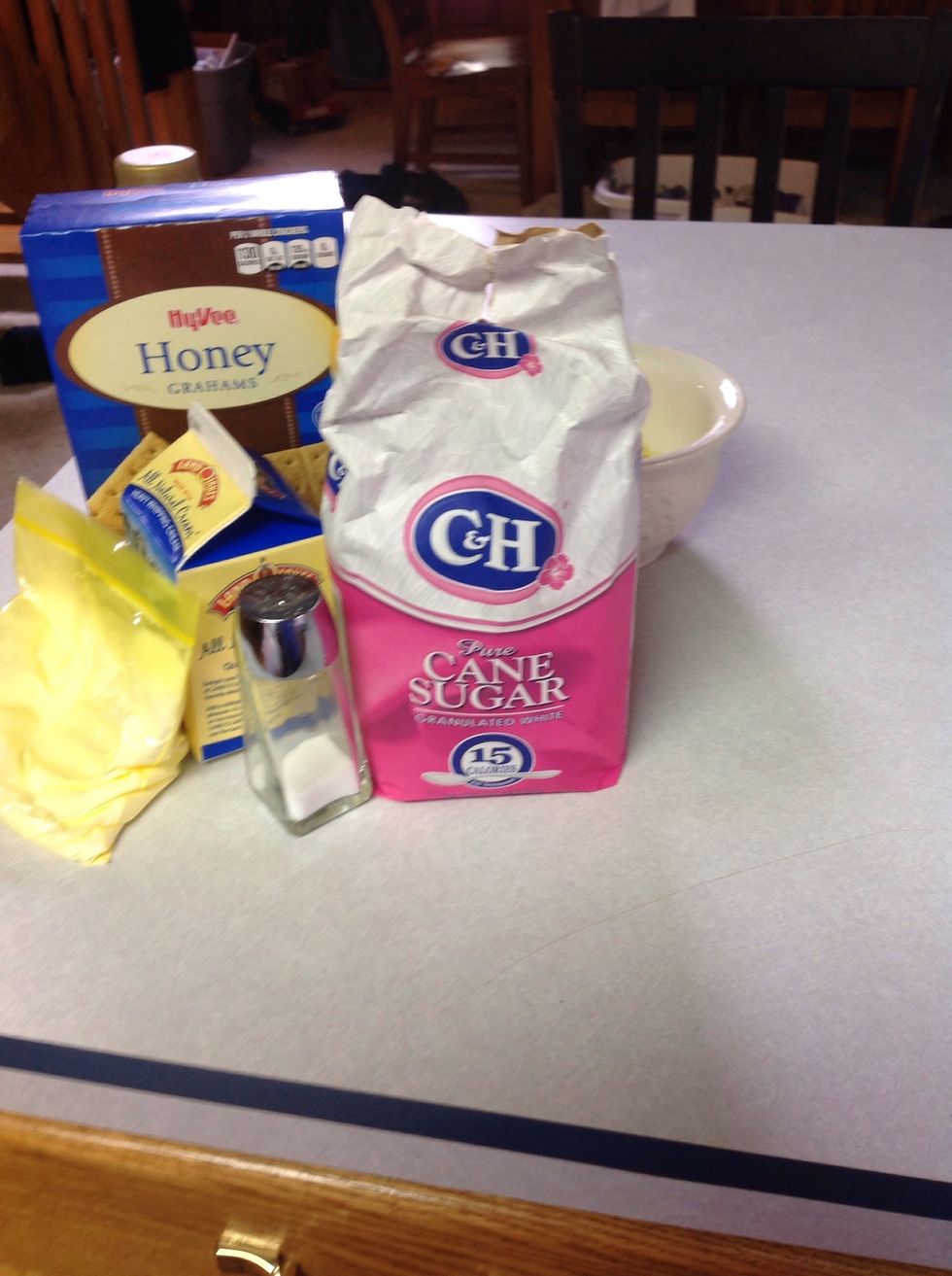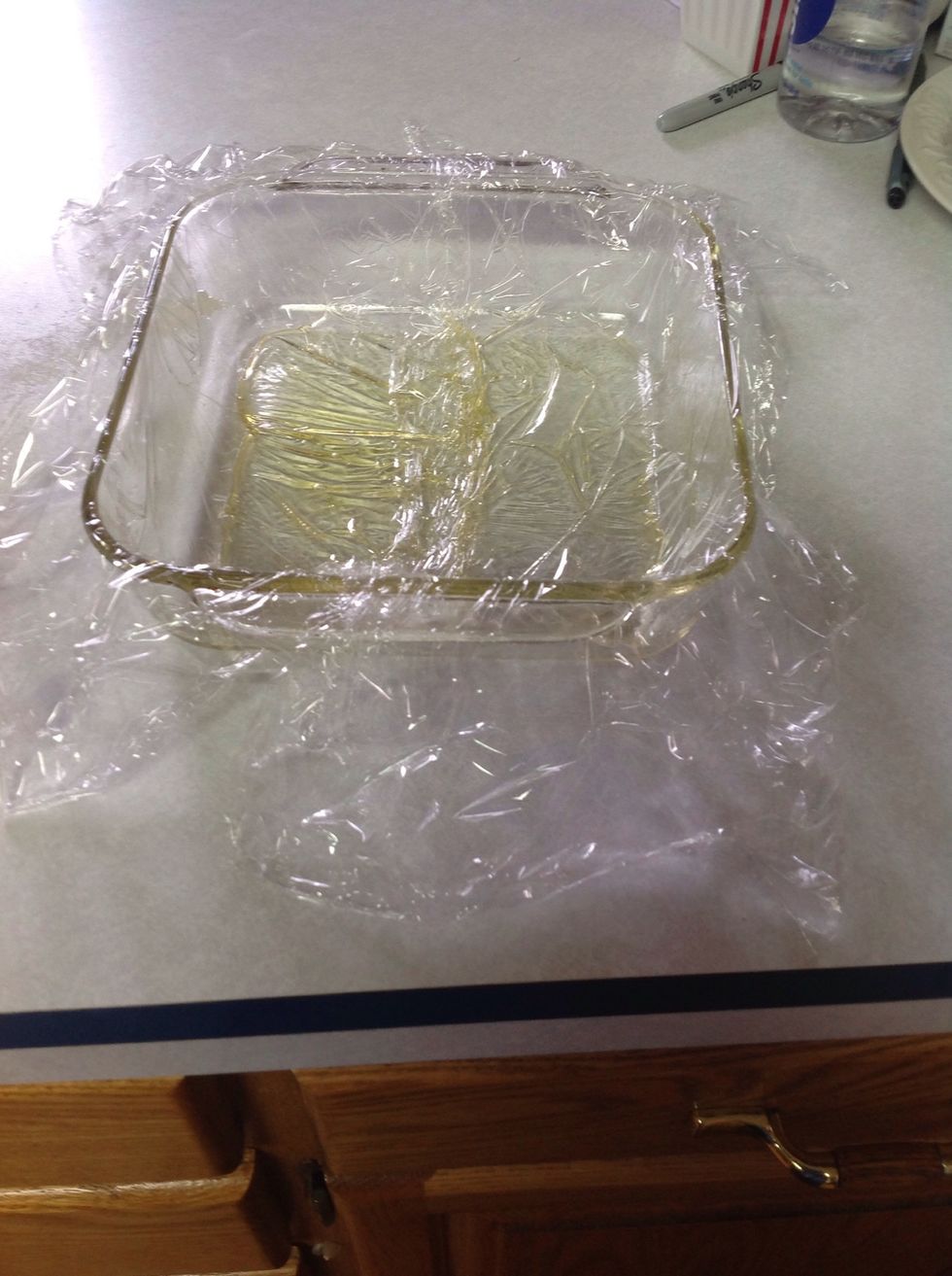 Lightly coat a 8 inch pan with cooking spray, then line with plastic wrap (leave 6 inches on 2 sides).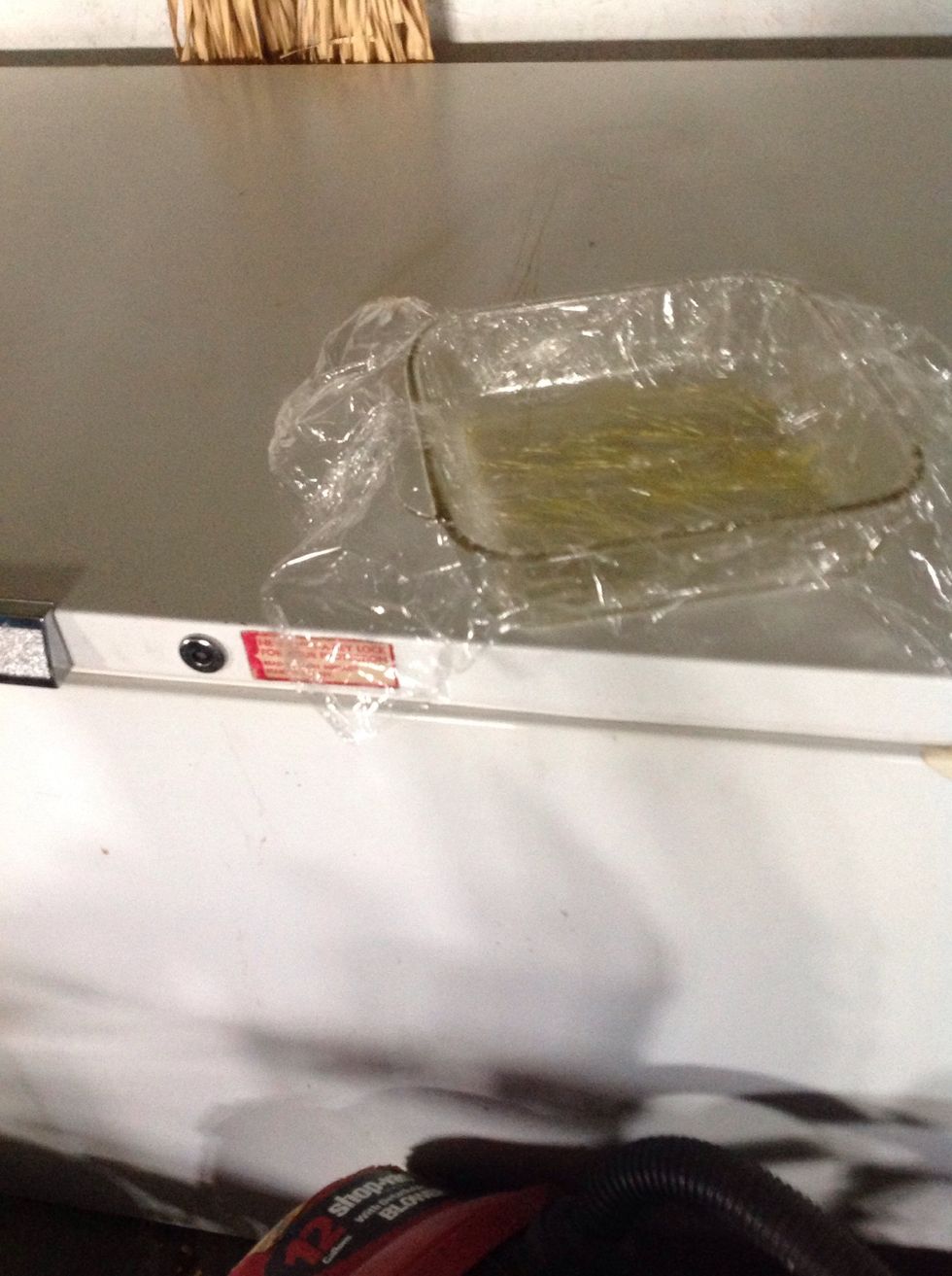 Freeze pan for at-least 10 minutes.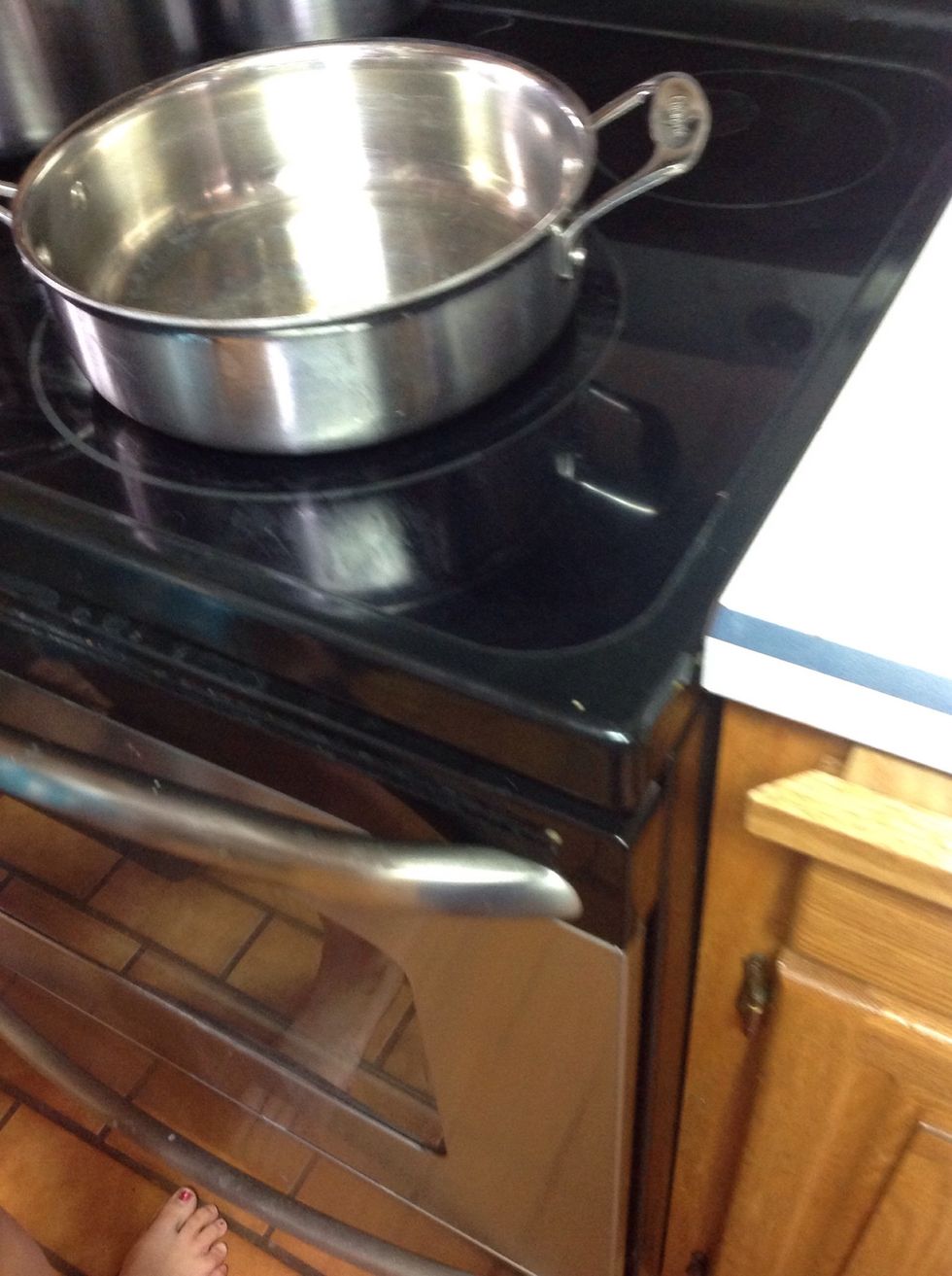 Then, in a medium pot.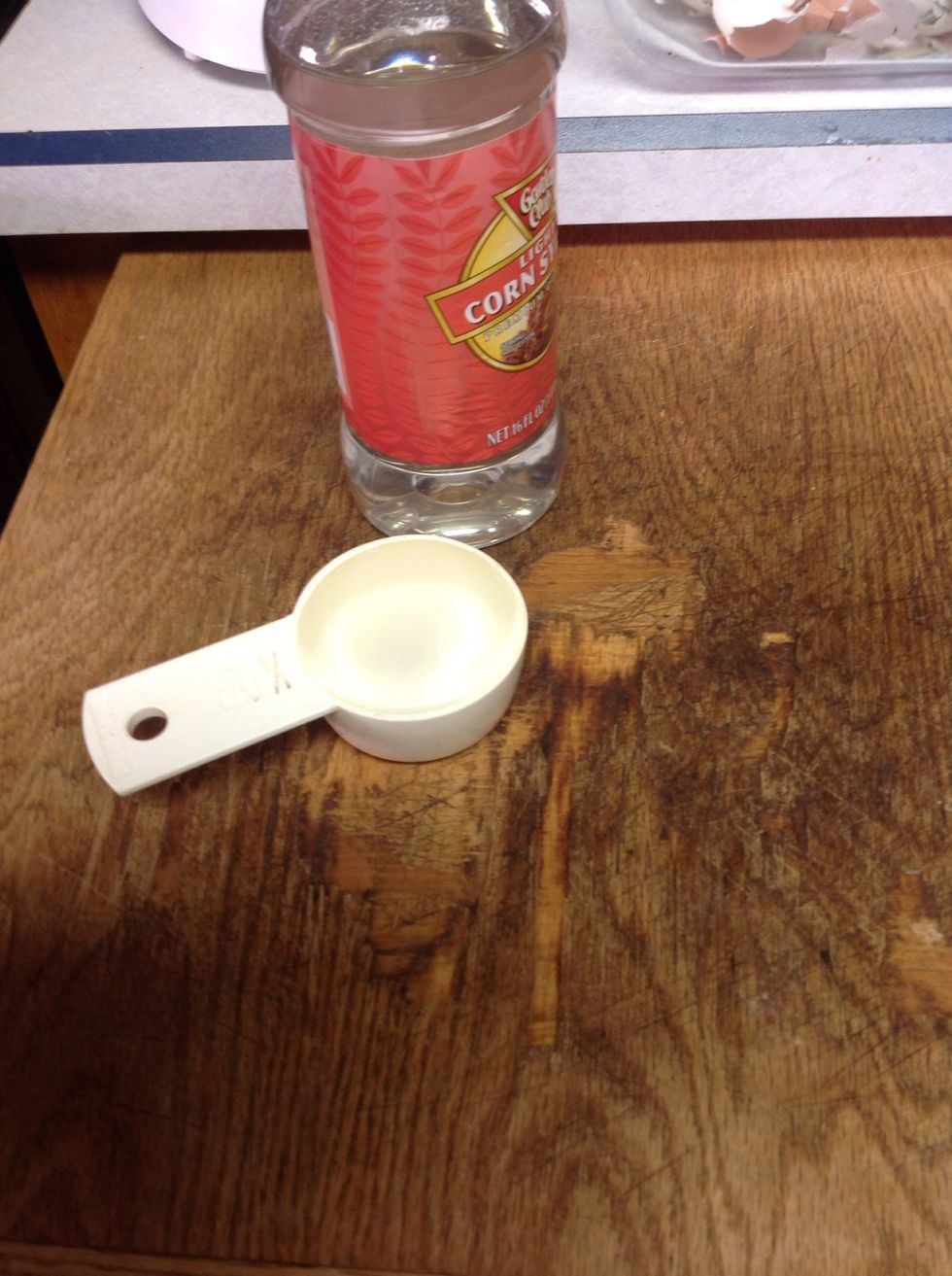 Combine 1/4 cup light corn syrup.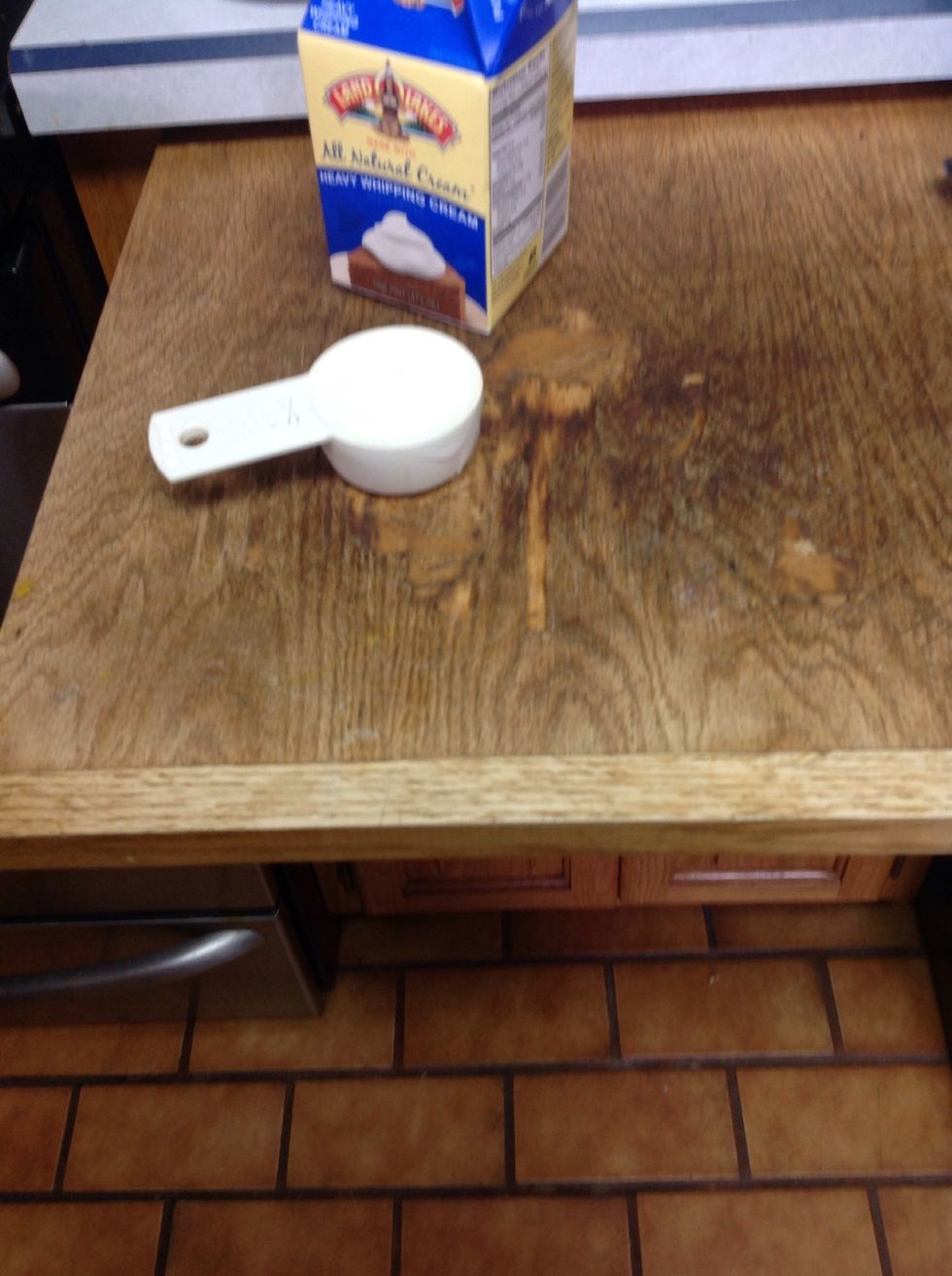 Then, put in 1/4 cup heavy cream.
Add unsalted butter and granulated sugar.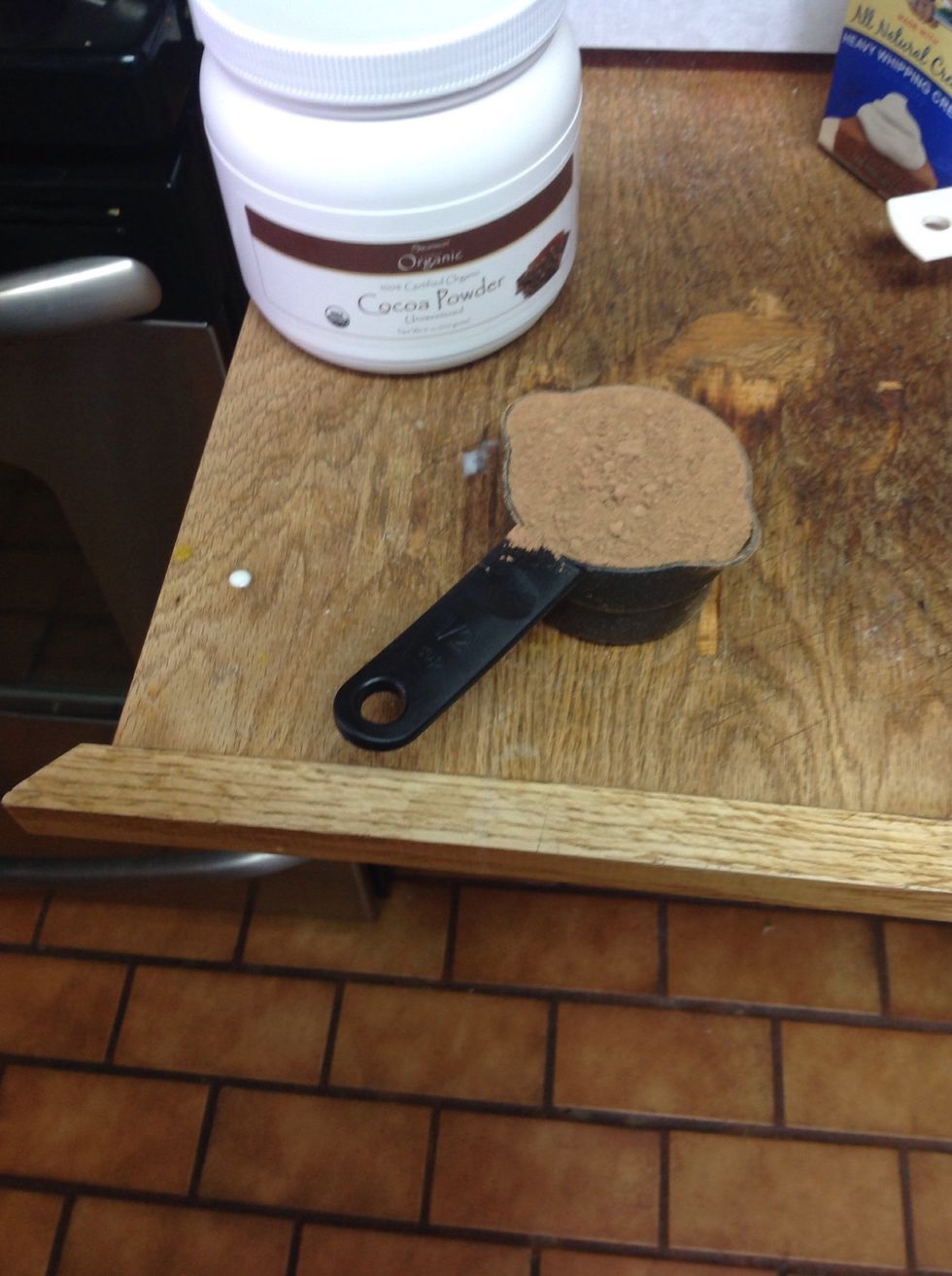 Then, add the unsweeted cocoa powder.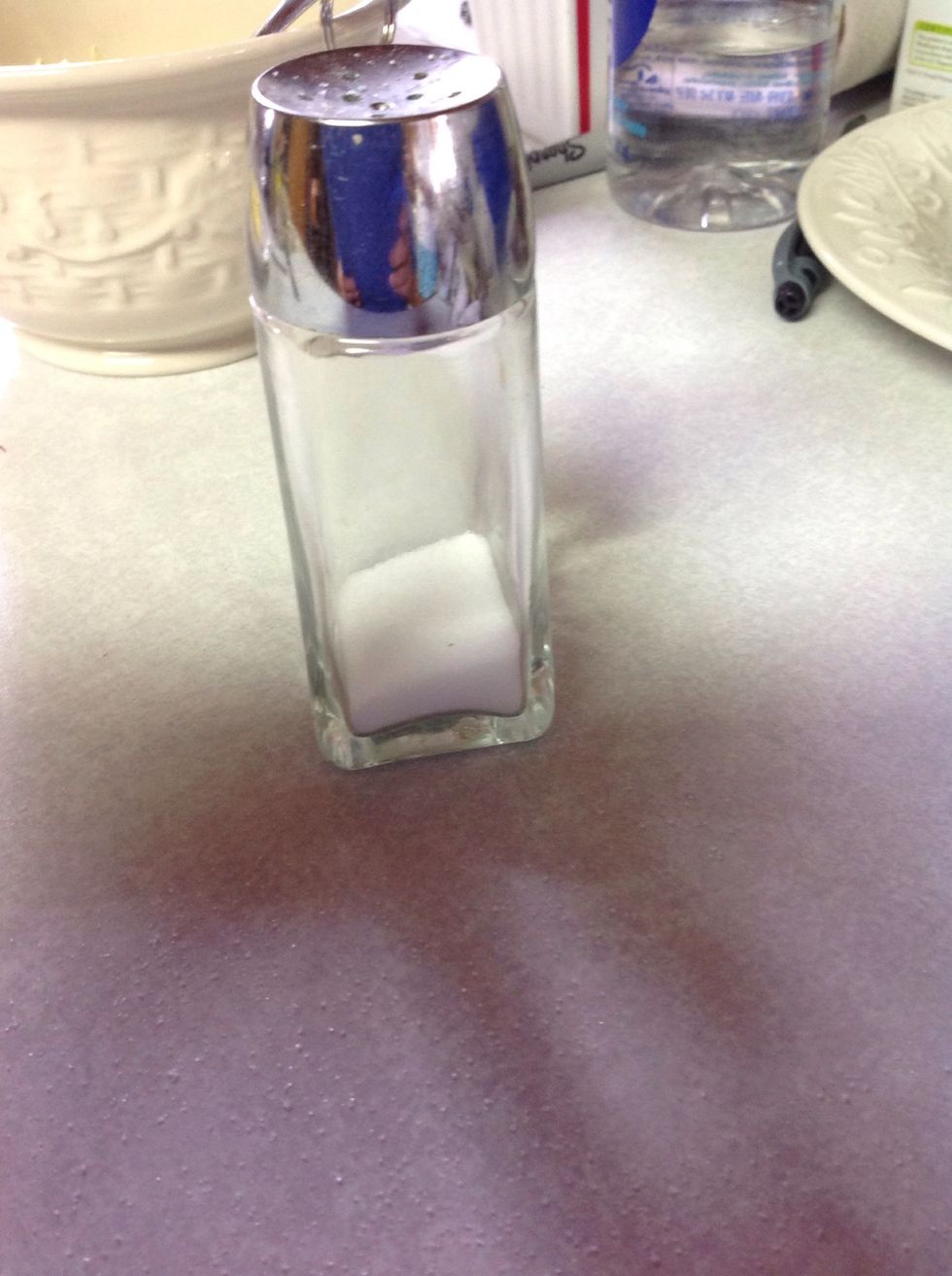 Add a pinch of salt.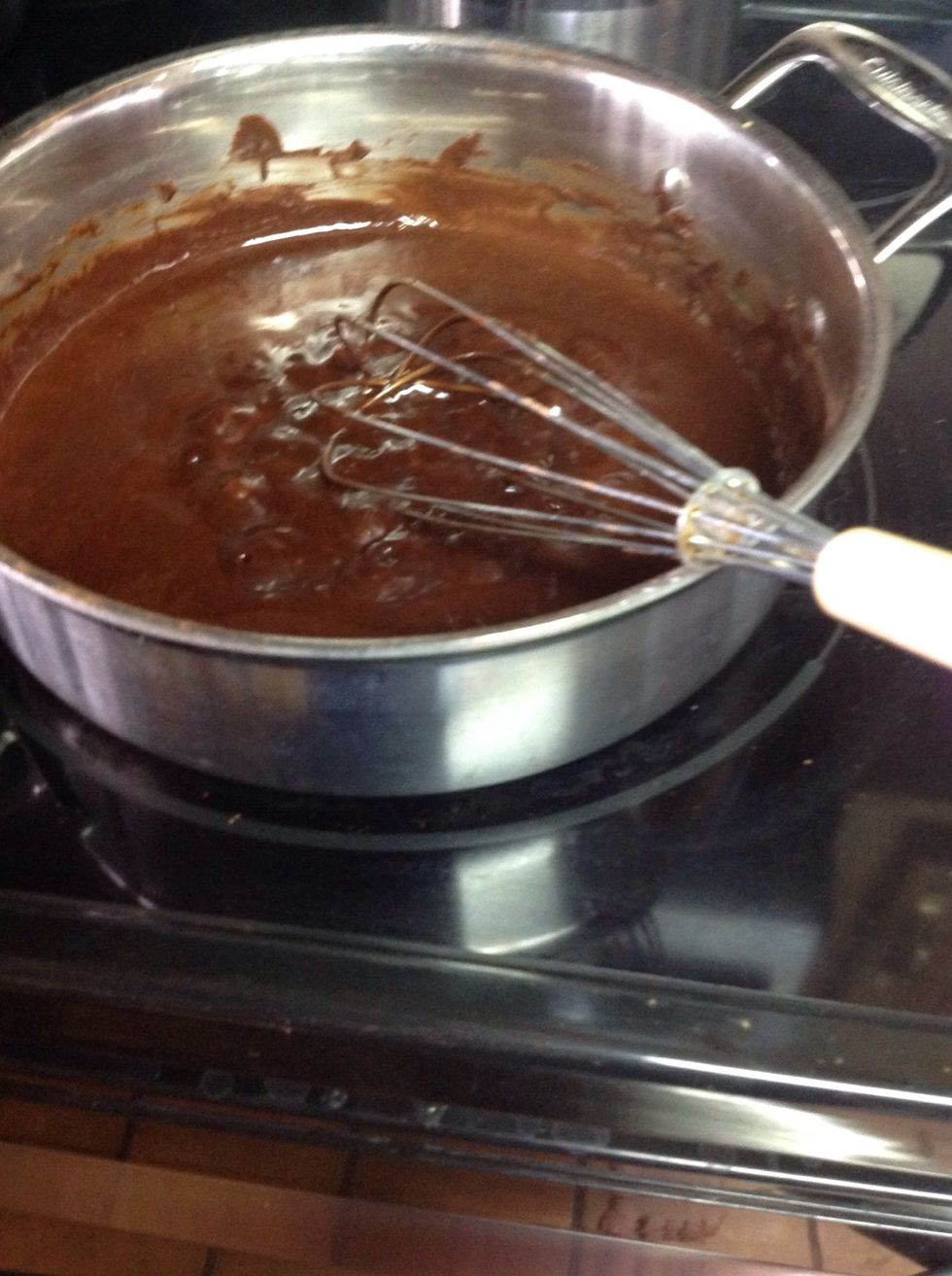 Bring to a boil.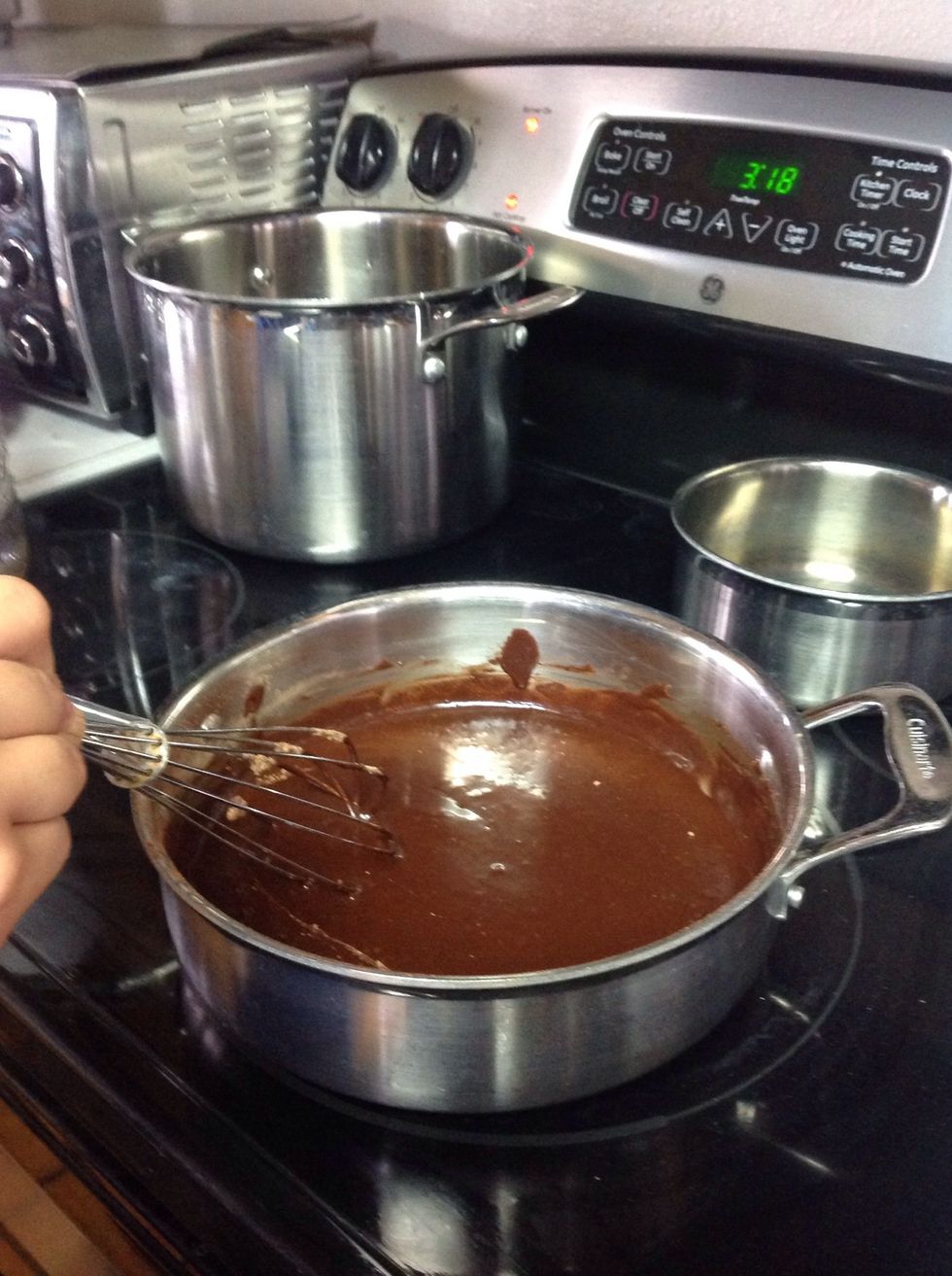 Whisk over medium heat.
Then, remove from heat and let cool.
Meanwhile, remove 1 pint of icecream.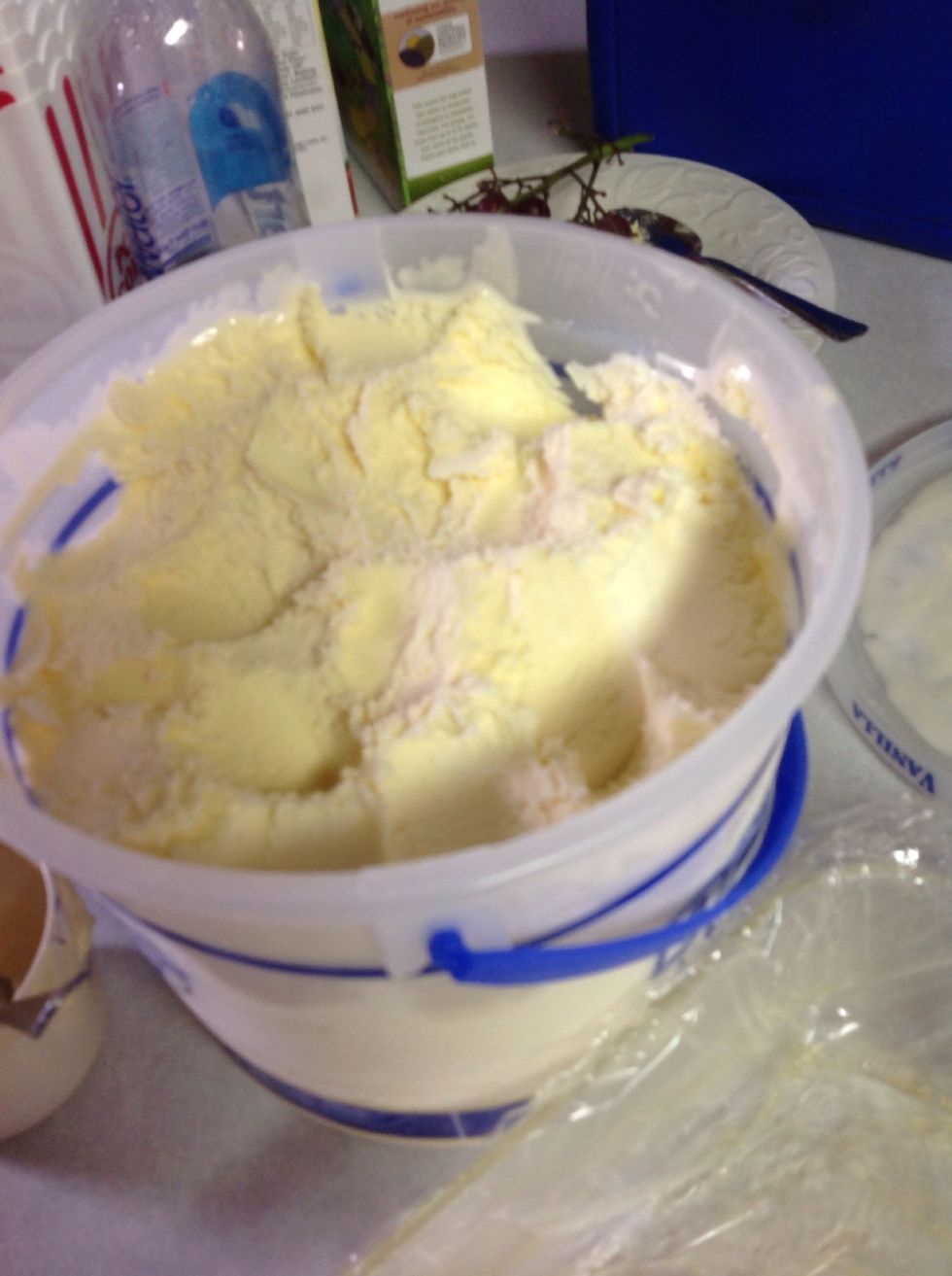 And let soften for about 15 mins.
Evenly press softened ice cream into pan.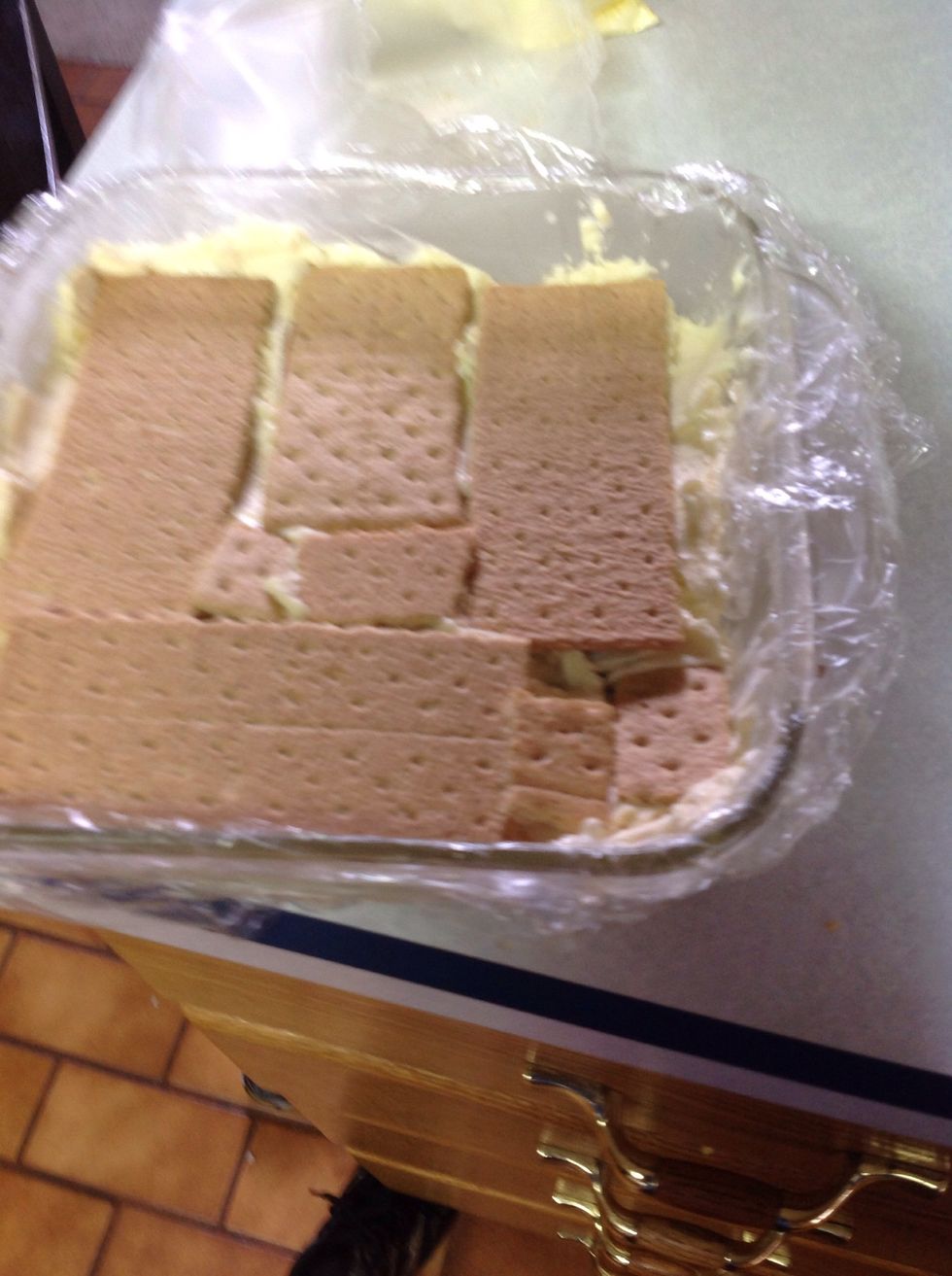 Top with single layer of graham crackers (break to fit).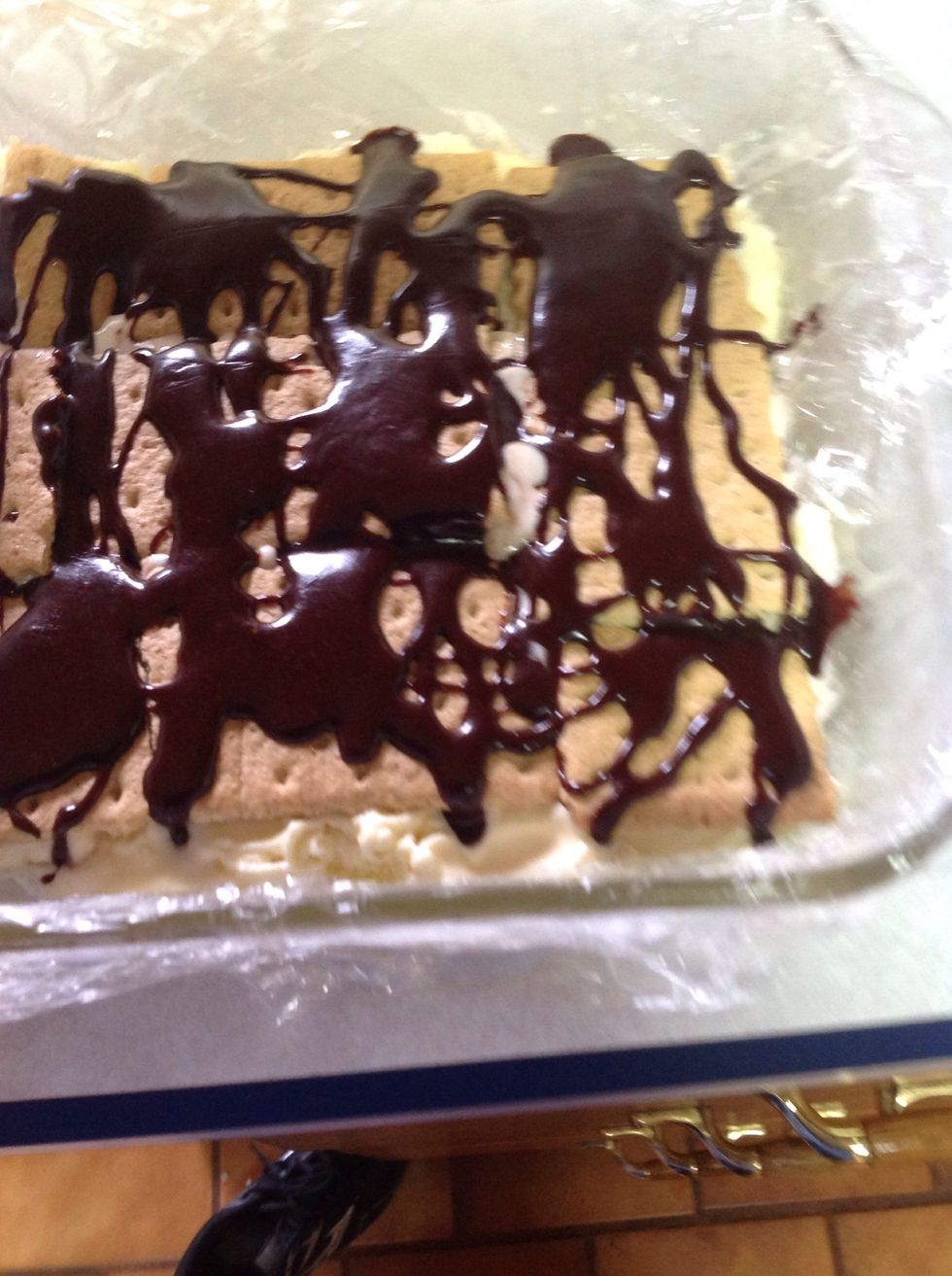 Drizzle with 1/4 cup fudge sauce and freeze 15 min.
Freeze until firm (8 hours to 3 days)
Cover and refrigerate remaining fudge sauce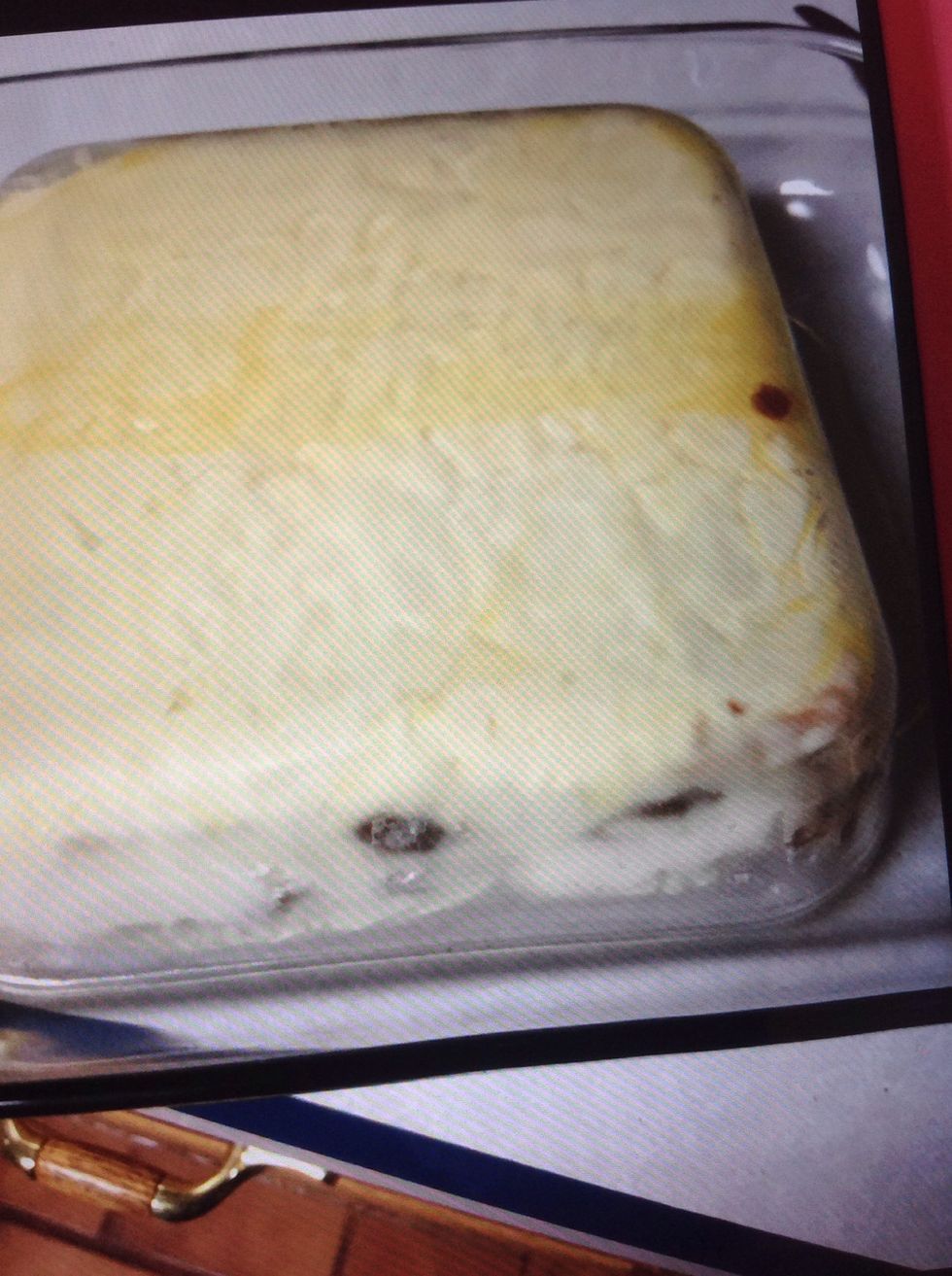 Invert pan and run under room temp water
Invert onto platter and remove plastic
Microwave fudge sauce for 30 seconds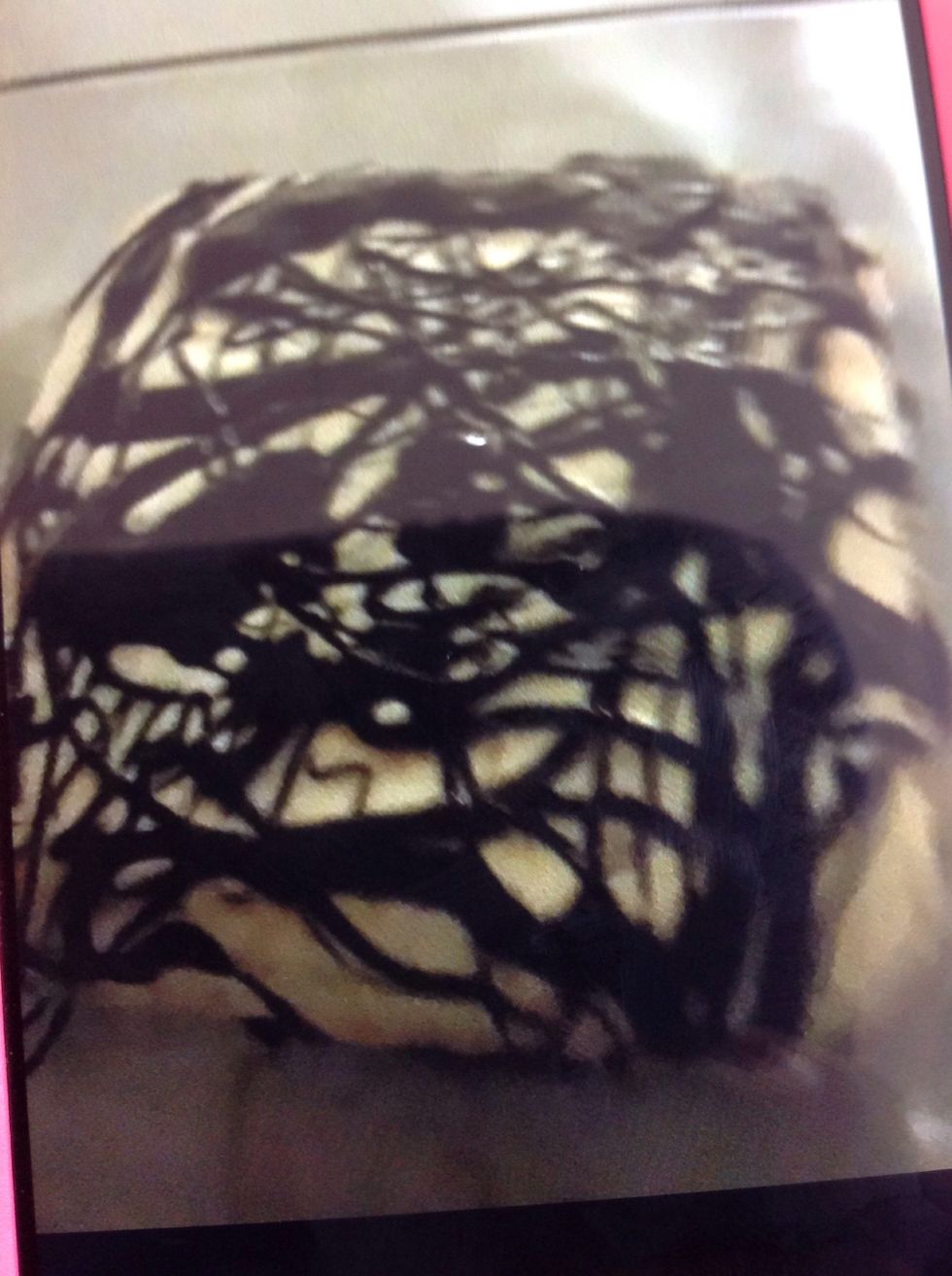 Add final layer of fudge sauce
Take heavy cream and powdered sugar and put in large bowl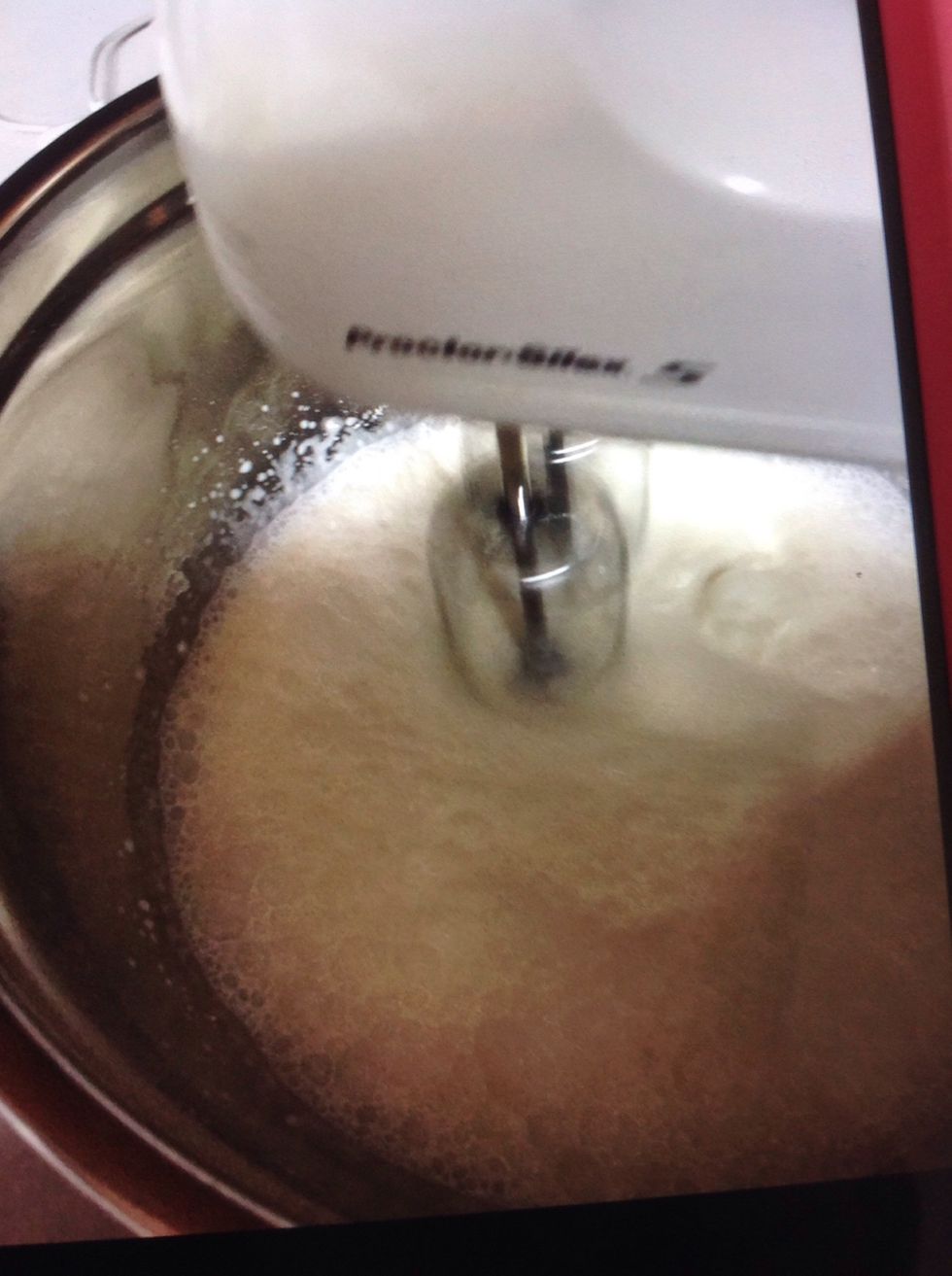 With an electric mixer on high mix the cream and sugar together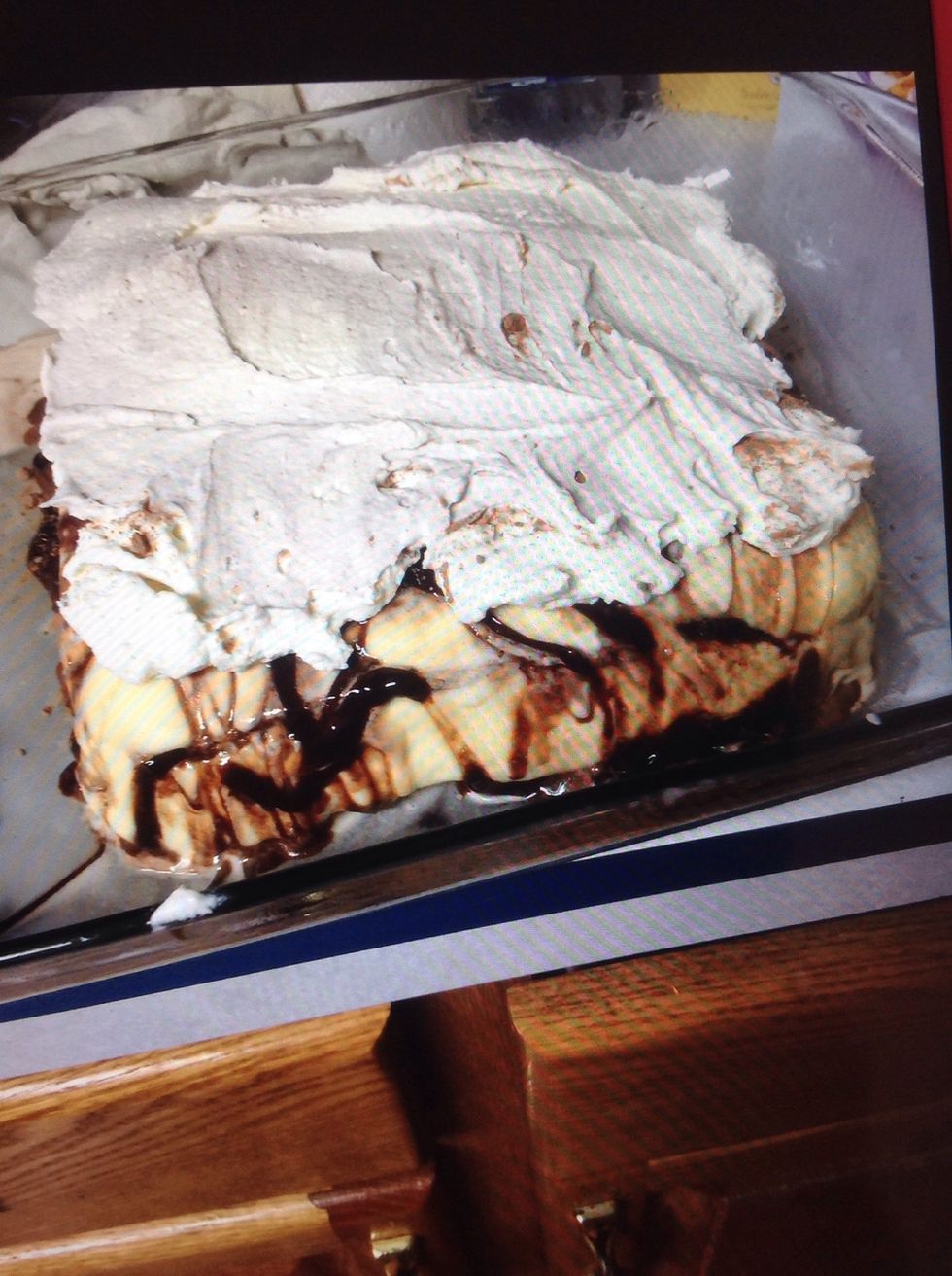 Add whipped cream on top of cake and sprinkle with cocoa powder
Cooking spray
1/4c light corn syrup
3/4c heavy cream
1/2 stick unsalted butter
2/3c granulated sugar
1/2c unsweetened cocoa powder
Salt
3.0 Pints vanilla ice cream
18.0 graham crackers
1.0tsp confectioners sugar