How to make an ice cream cone from cupcakes
An ice cream cone of a different dimension...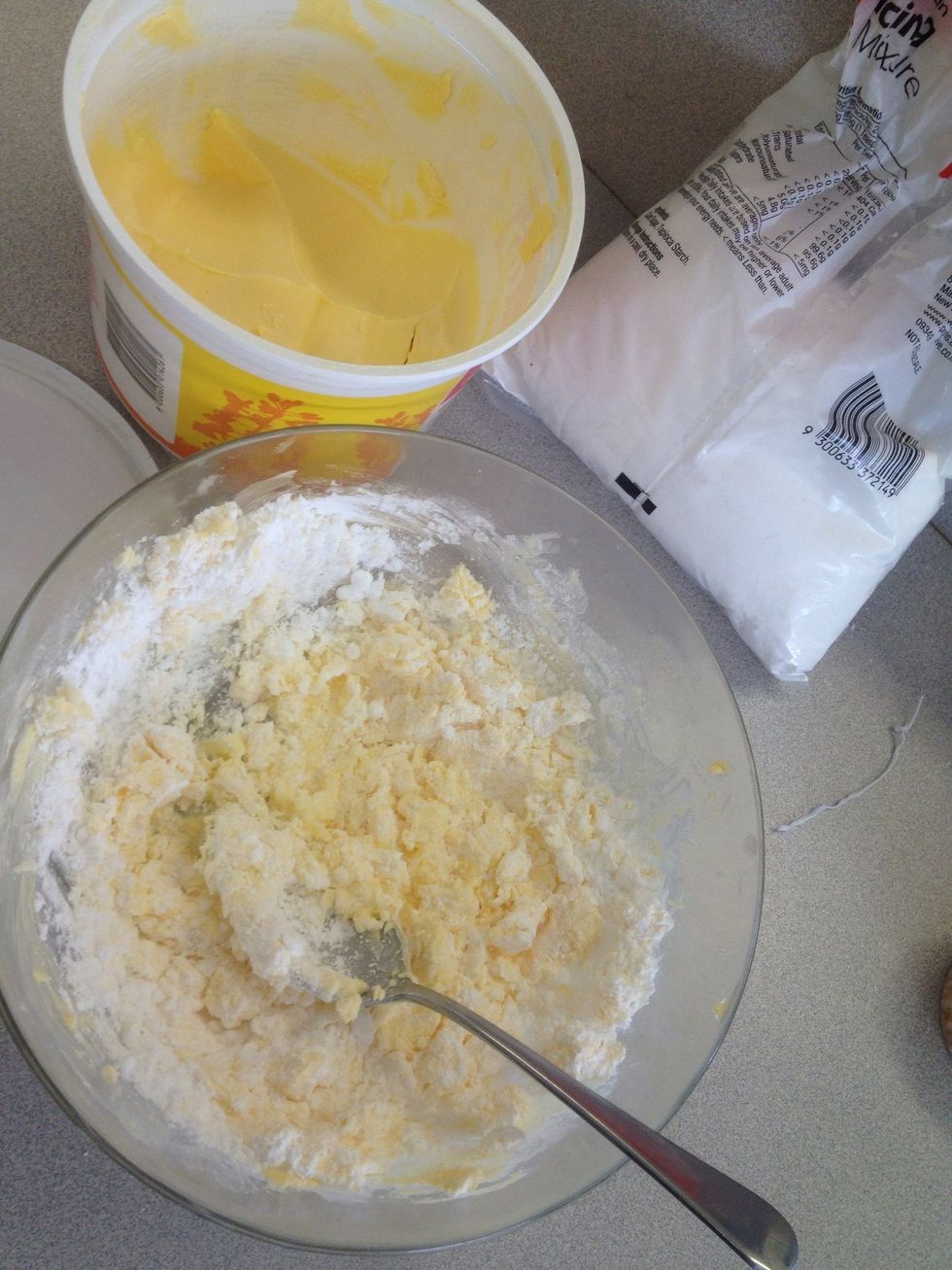 Put the margarine in a bowl and using a spoon, whip until it is light and creamy. Then add sugar as needed. You are looking for a thick consistency, so you can almost roll it out with your hands.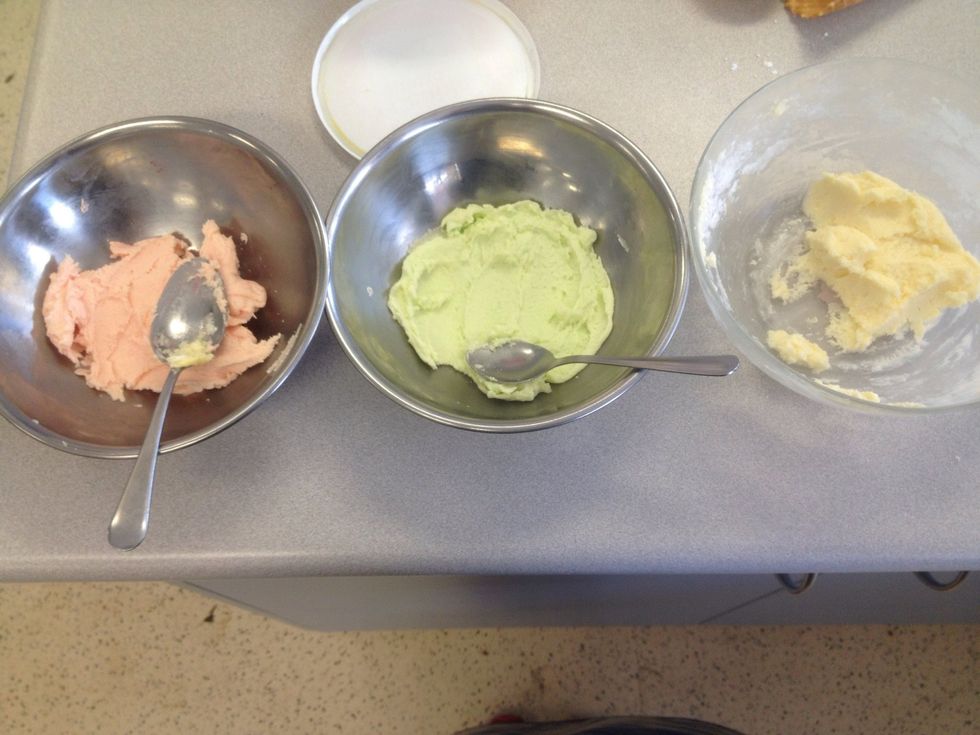 Divide the icing equally into three bowls. In the first bowl, add a small drop of the pink food colouring and mix it thoroughly. Do the same with the green in another bowl, but leaving one bowl plain.
Spoon one mixture into a clip top bag and cut the corner off. This will allow even distribution onto the cupcakes.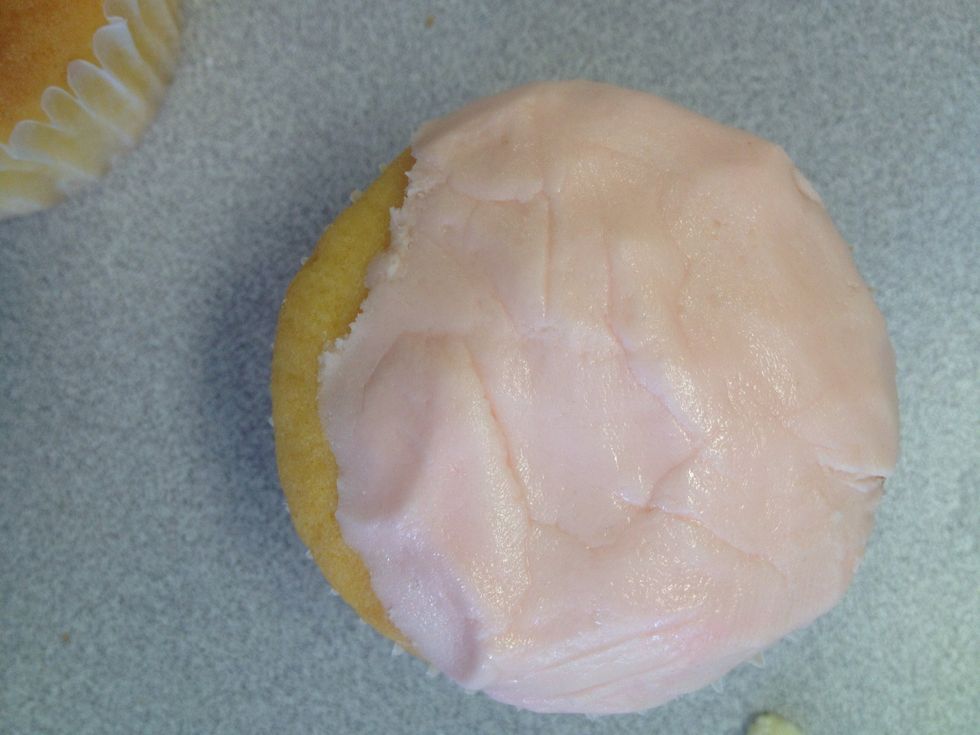 Squeeze enough mixture out onto the cupcakes, that you can easily spread it out with your fingers. Leave a small rim un-iced at the bottom. Note: this is why the icing needs to be thick.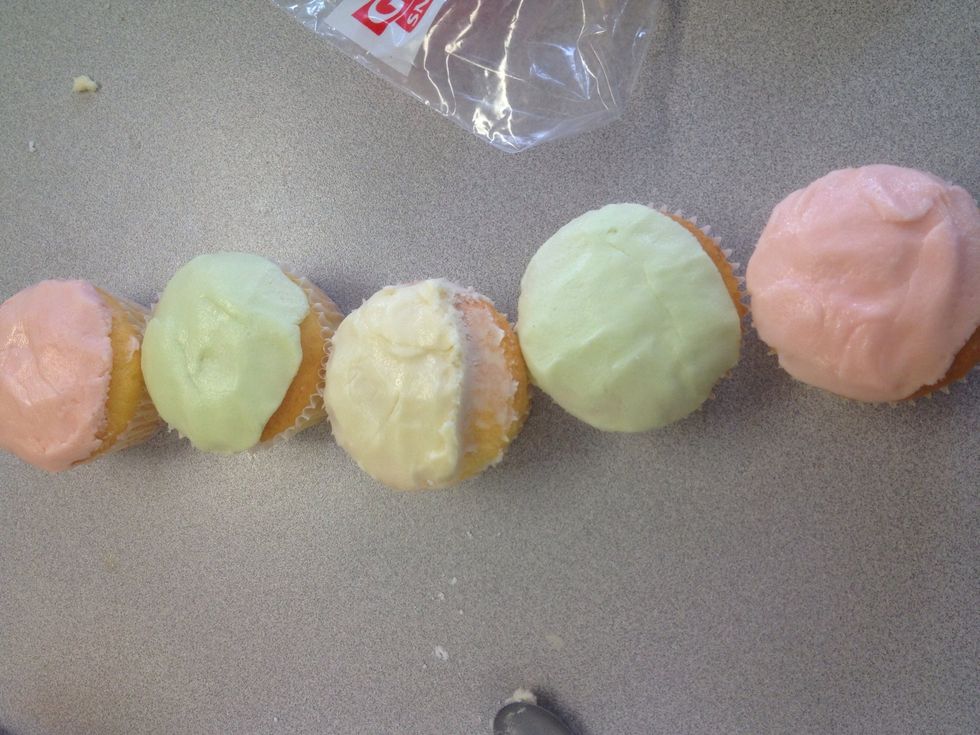 Repeat this to all 5 cupcakes, varying the colours and the placement. It is also handy to make sure they all look even in colour and thickness.
Using the clip lock bag, start piping the icing onto the bare rim at the bottom of the cakes. This should be kept thick and predominately round, but blended slightly to give a 'dollop' effect.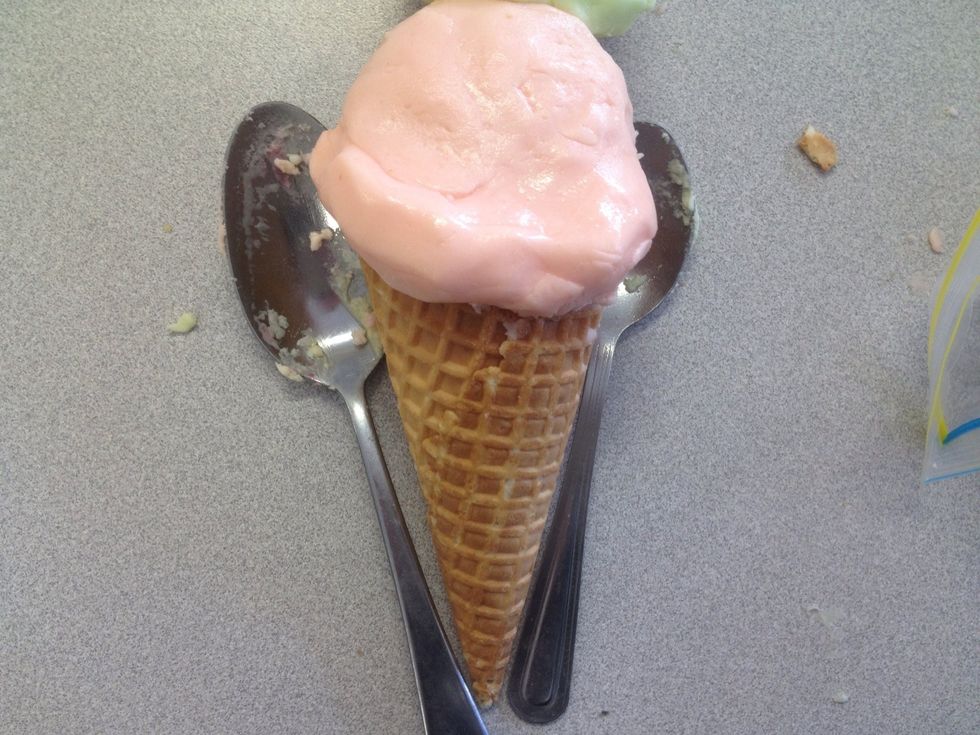 After the cakes have been done, place one into the top of the waffle cone. It may be a good idea to place spoons either side of the cone to stop it from moving.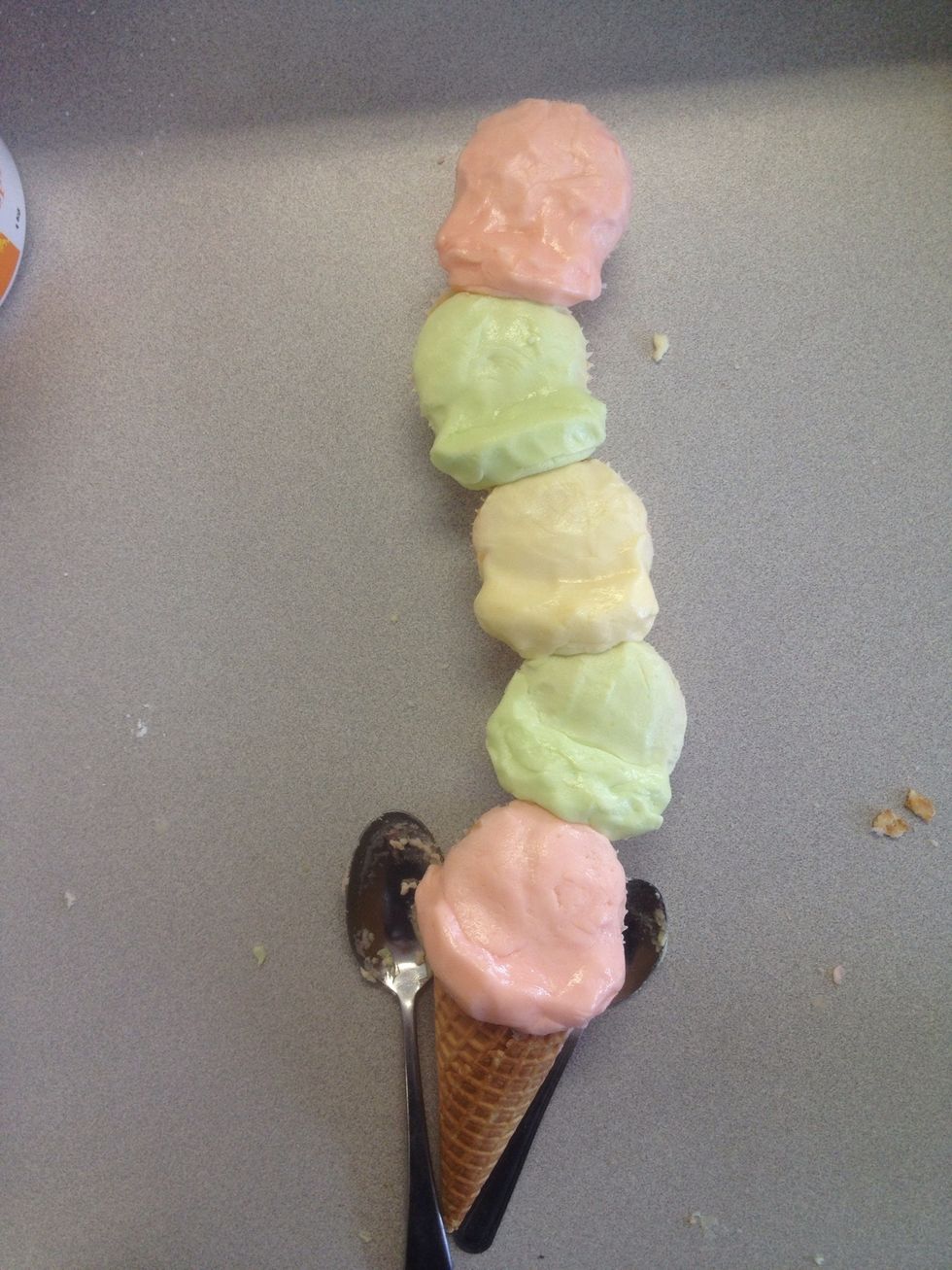 Line all the cupcakes in the desired position to make sure the icing looks 'realistic'. This is the stage where touch ups can be made with more icing if needed.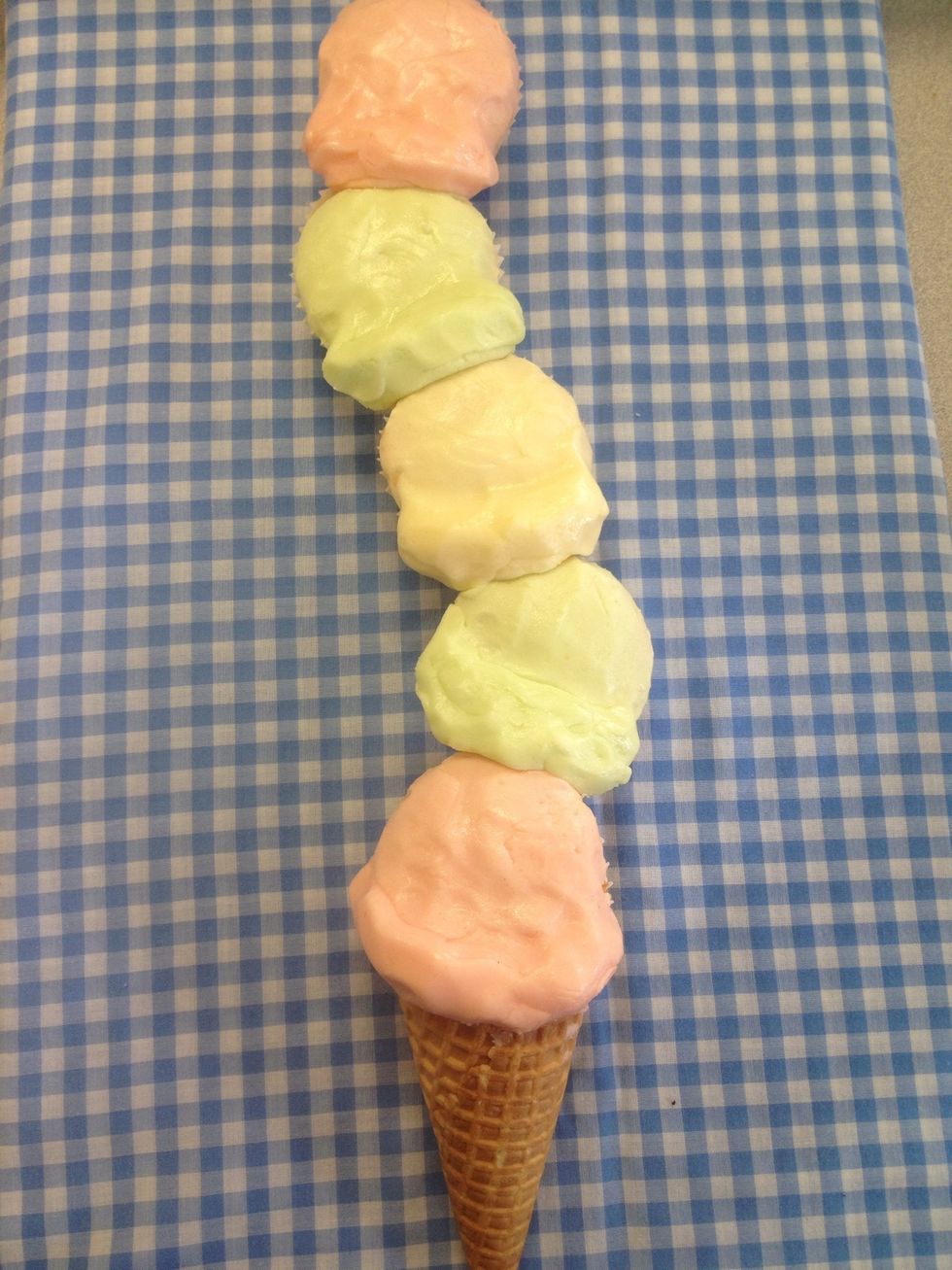 Transfer the cakes onto chosen presentation method (mine is a simple chopping board covered in cloth). The spoons probably aren't needed now, unless your cone is very unstable.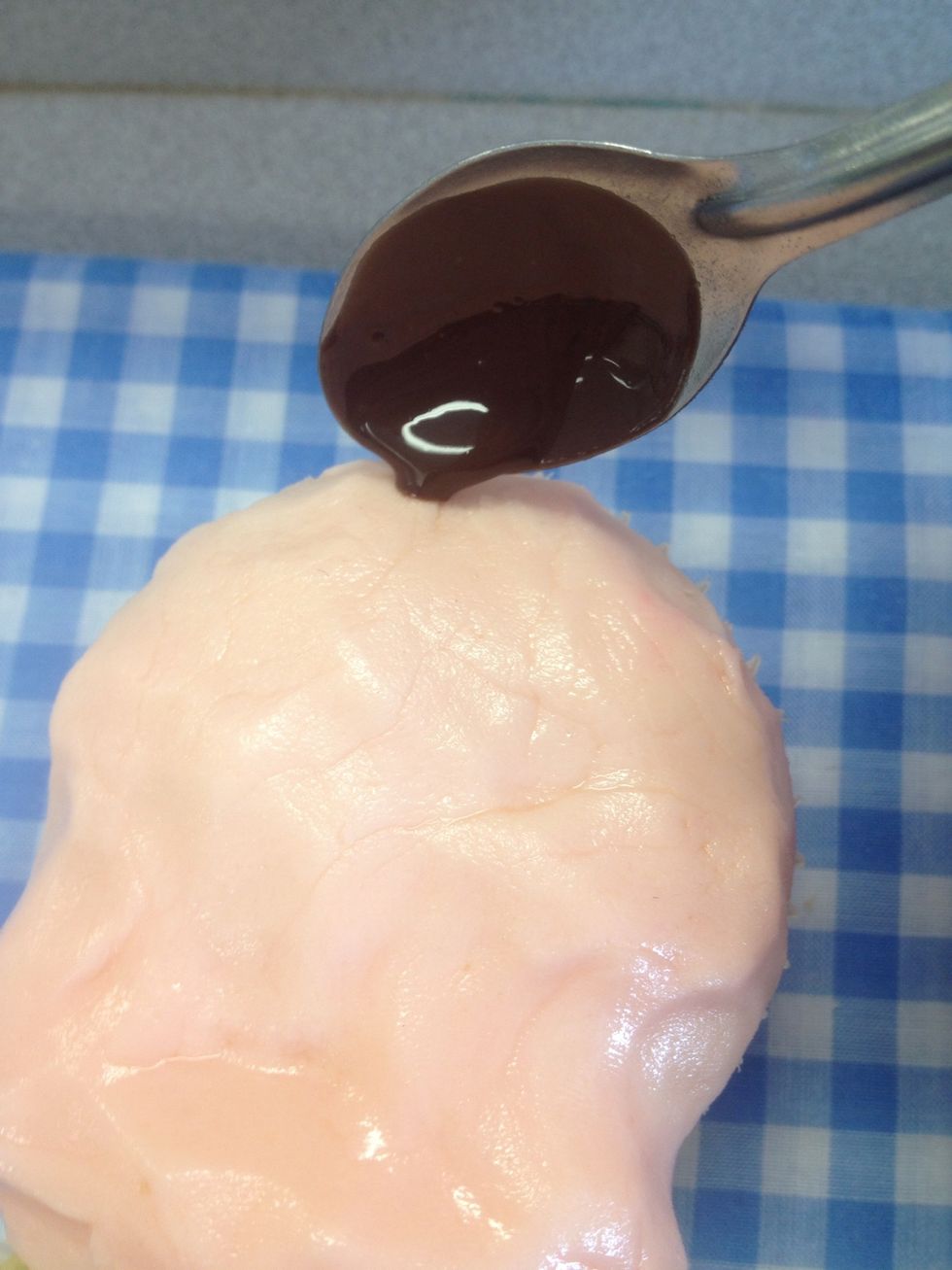 Using some of the ice magic, spoon on to the top of your top cupcake. Note: Be careful to not let it run down onto the cloth or the cupcake and spoil the presentation!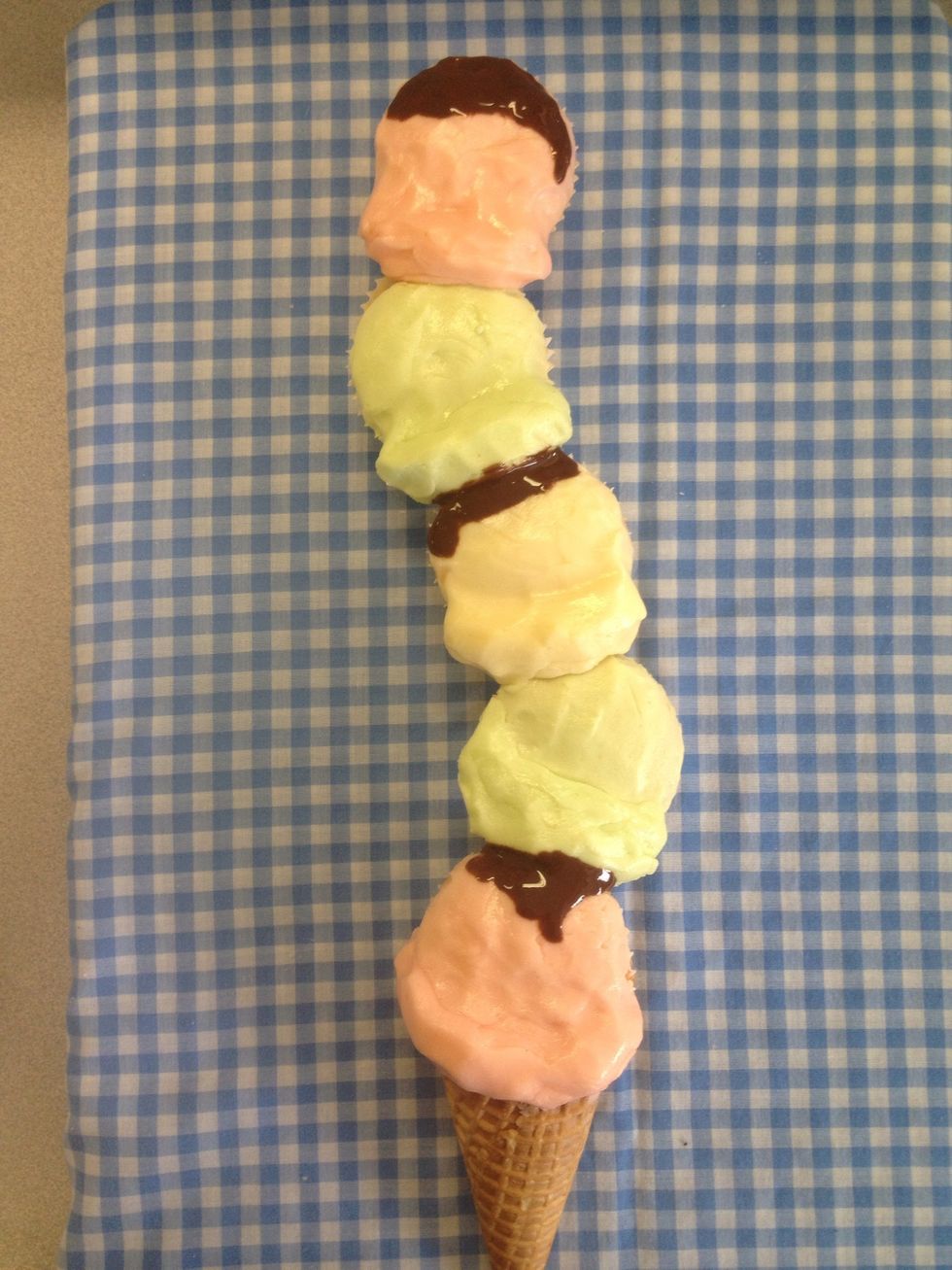 Also, use some ice magic and spoon it onto the middle and last cake to give the impression of a chocolate fudge sauce.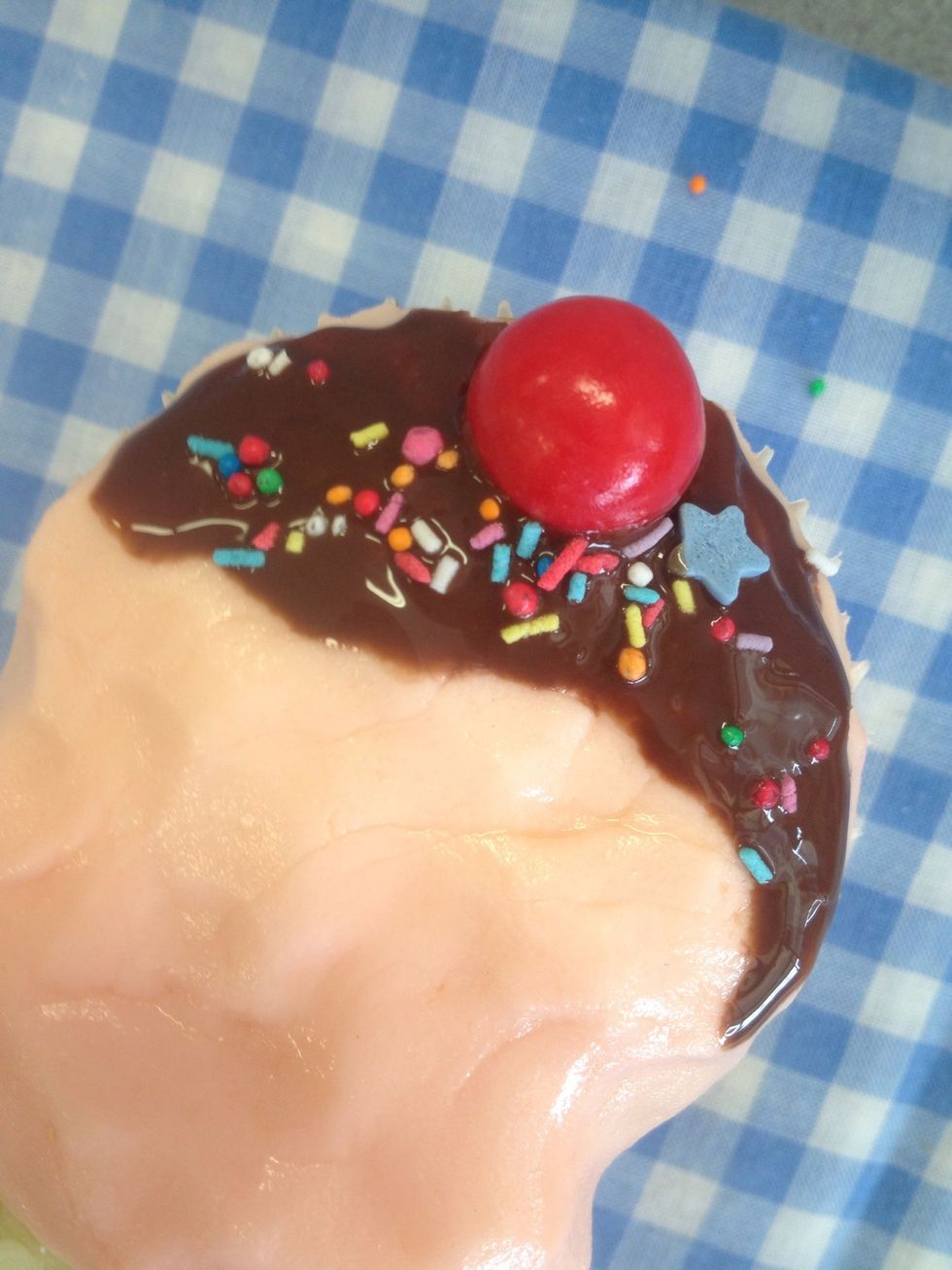 Press the Jaffa into the top of your cupcake. Sprinkles can also be added to any spot covered in ice magic.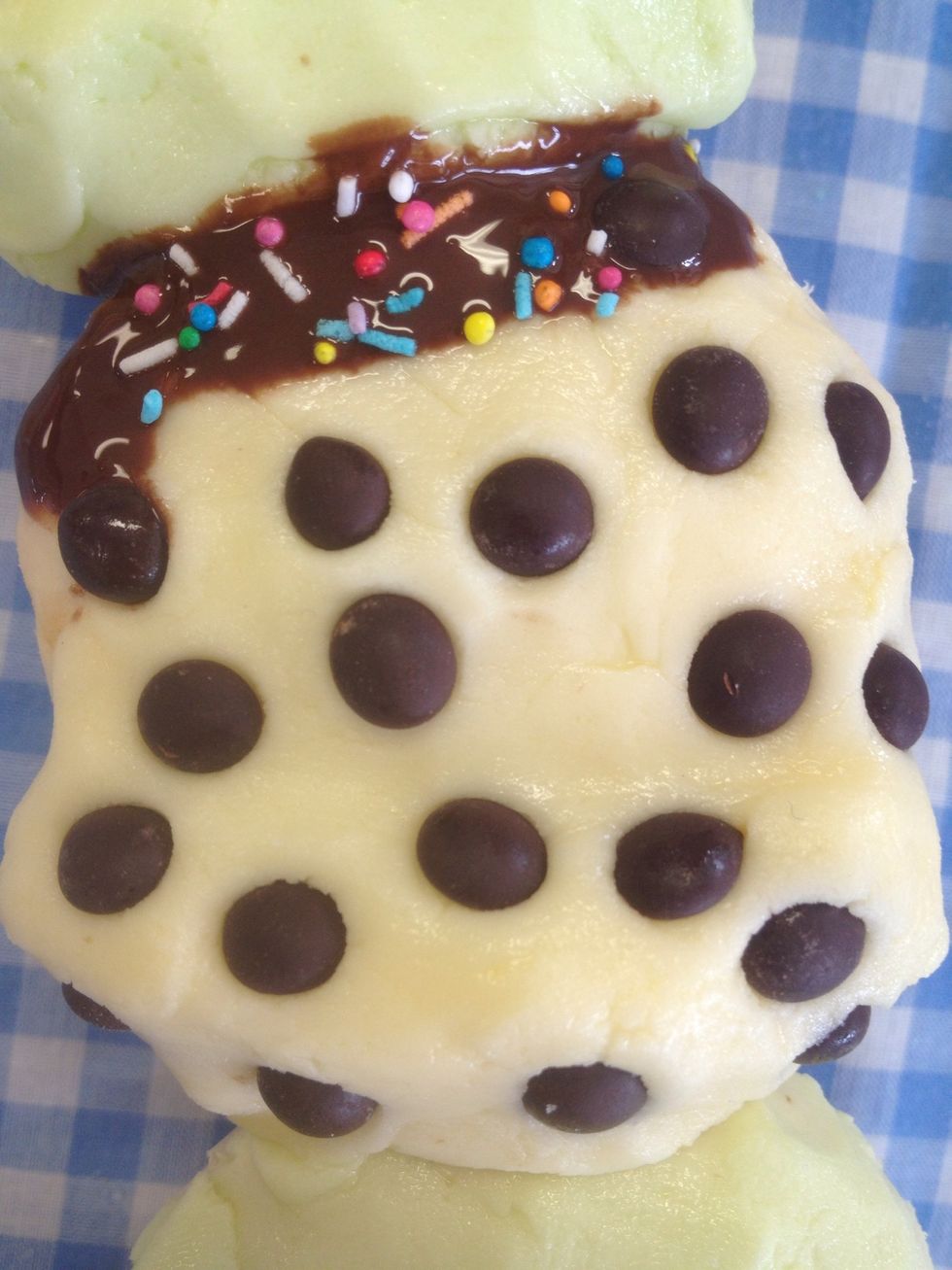 For your white cupcake, press chocolate chips into the icing to make it look like chocolate chip ice cream. This is an optional step.
Ta da! Your ice cream cone made of cupcakes. For presentation I just added a spoon. Enjoy!
5.0 Vanilla cupcakes
3.0Tbsp Cooking margarine
3.0c Icing sugar
1.0tsp Rainbow sprinkles
1.0 Waffle cone
1.0 Jaffa lolly
1.0Tbsp Chocolate chips
1.0tsp Sugar balls
Pink food colouring
Green food colouring
3.0tsp Ice magic